5:20am: Alarm goes off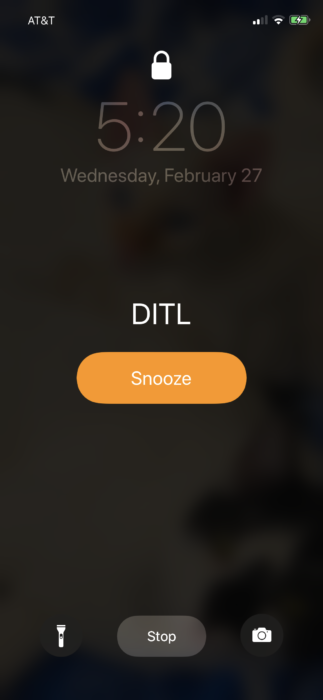 Jackson is always super snuggly in the mornings.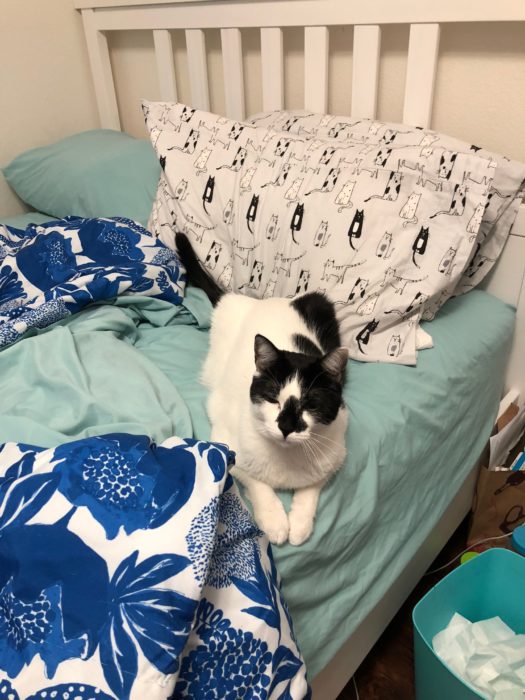 I get ready to teach spin and eat a handful of Cheerios.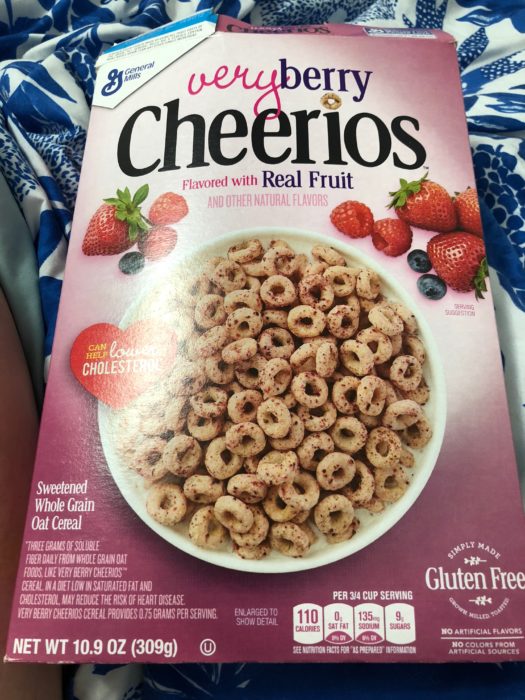 5:50am: Out the door
I have to get there early to set up.
6:15am: Class begins! It's a surprisingly big class for early morning, during midterms, in a huge rainstorm.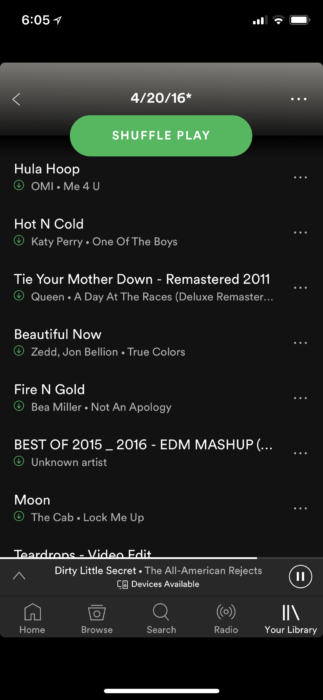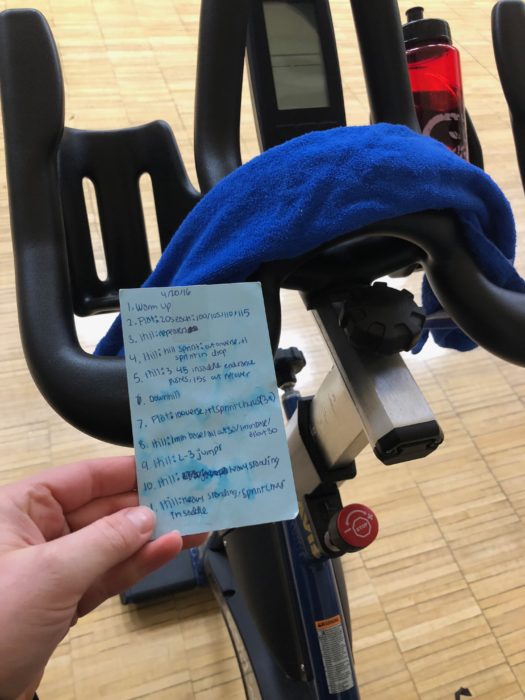 7:00am: Class ends and I clean up. I always mix this electrolyte powder into 16 ounces of water and drink it right away because I really struggle with hydration after these morning classes.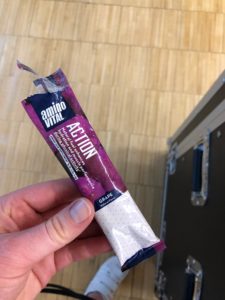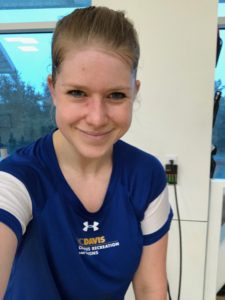 7:20: Return home and make breakfast. I have some of my current favorite crackers and a protein smoothie with Chocolate Quest protein, a frozen banana, cocoa powder, and soy milk.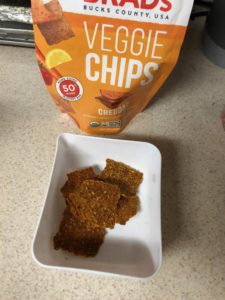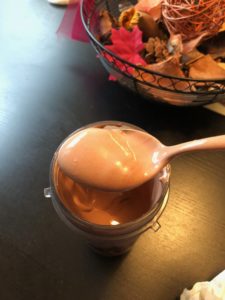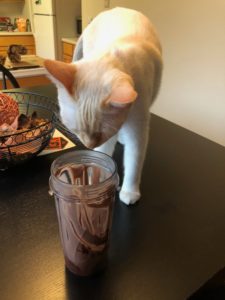 Animals have no rules in this house.
After breakfast, I pack my lunch for the day…with plenty of kitty help.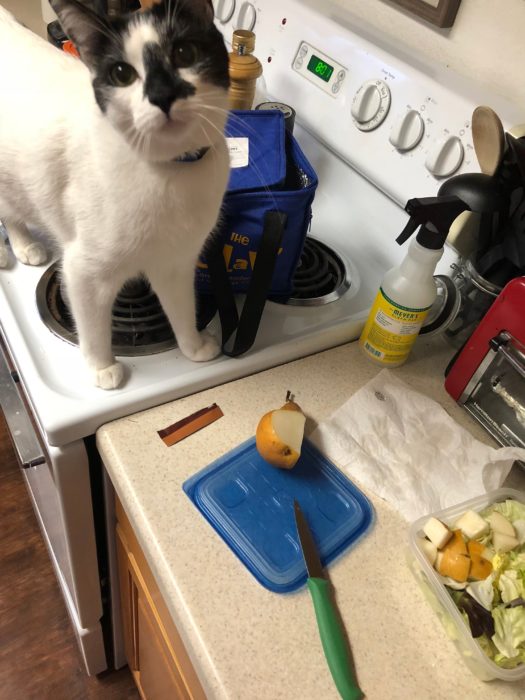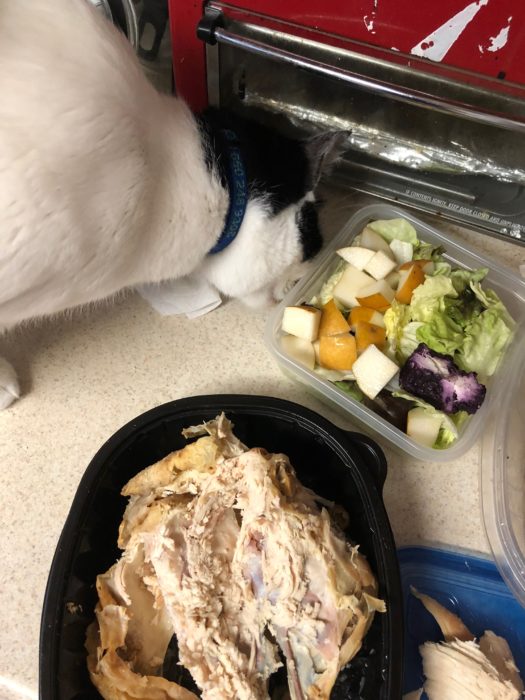 Again, no rules….
Then I get ready for class.
Right before leaving, I have a couple squares of 100% chocolate for a little caffeine boost.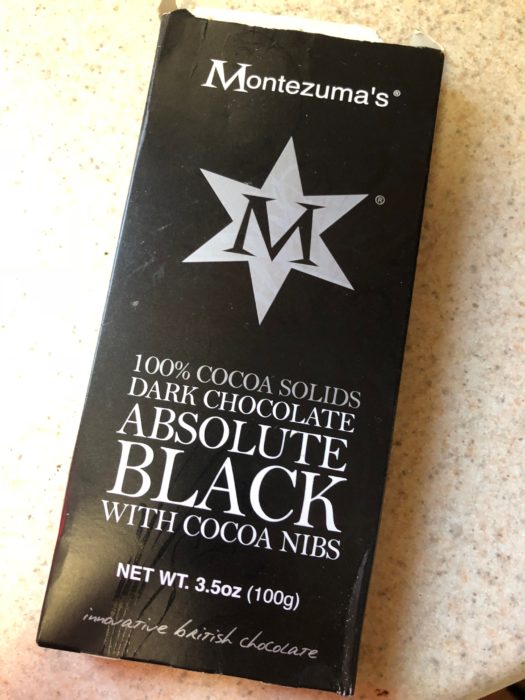 8:45: Out the door!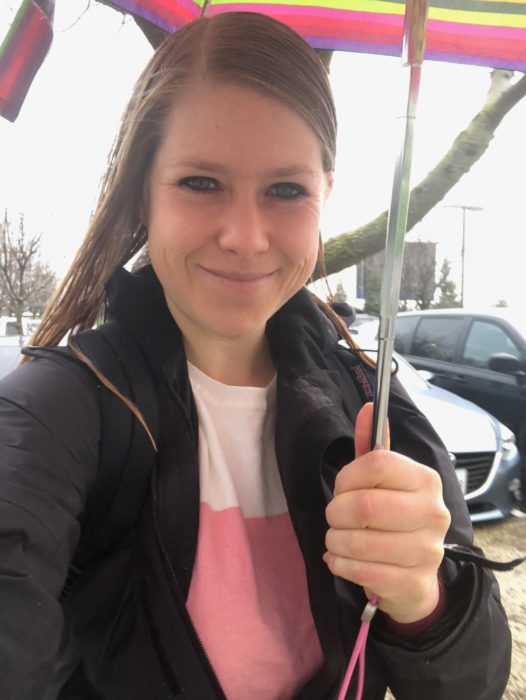 9-9:50: Lecture on large animal viruses that are reportable to the USDA (meaning they're serious enough the government wants to monitor them).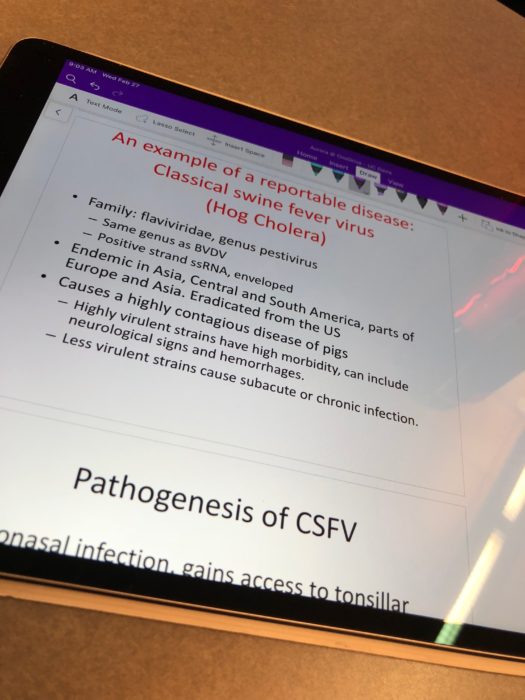 10-10:45: Group work on a group problem set. We actually have a full 2 hours allotted for this, but we finished pretty quickly! I decide to run home and take a nap with the extra time. I also get a spin sub request for that evening, and I accept. I like subbing evenings because I have a lot of friends that like to come to my classes but don't like the early ones.
11: Crawl into bed with my nap buddy.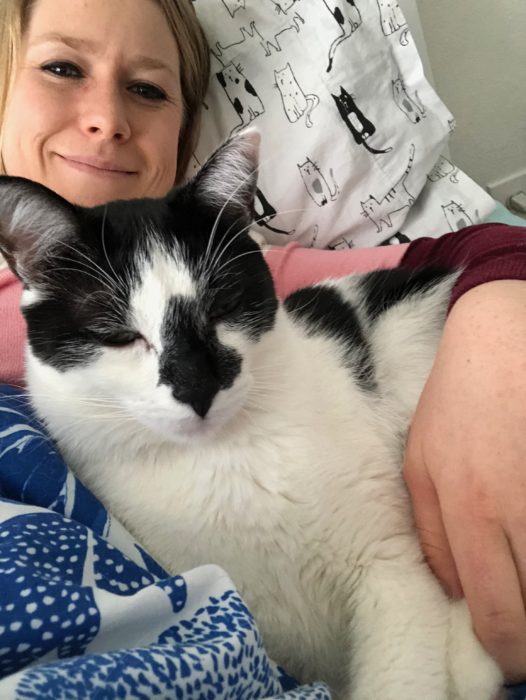 11:30: I didn't actually sleep but I feel a little refreshed so I start typing up this blog post.
12: Lunch that I packed earlier, but since I'm home I get to watch an episode of Parks and Rec.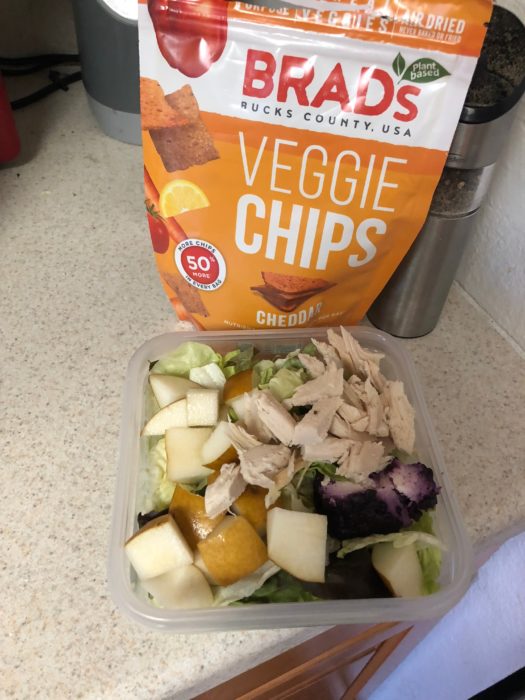 More veggie chips and a salad with chicken, pear, and blueberry chèvre. I also have a piece of dark chocolate.
I then studied a little bit with some kitty help.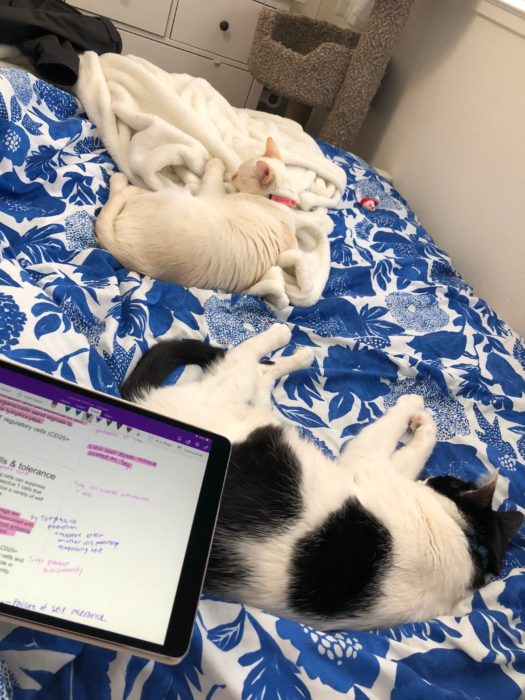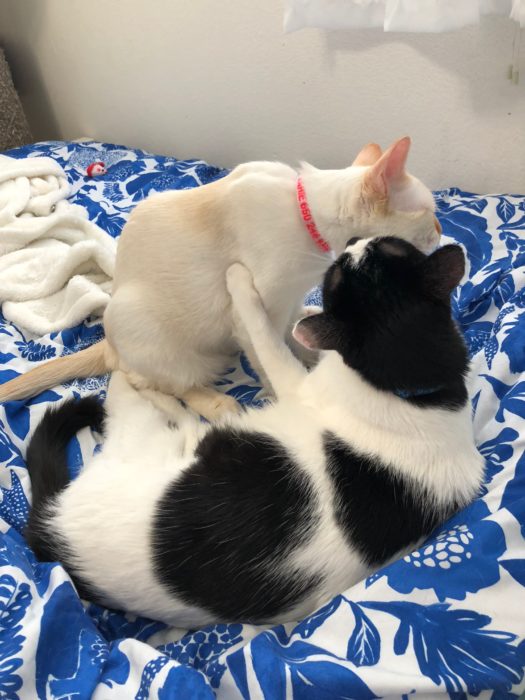 (Which turned into kitty playtime.)
12:40: Leave for class again.
1-3: We had a group problem based learning session with a faculty member. The class we're in right now is Infectious Disease, so the case was related to that.
3: Return home and eat a snack.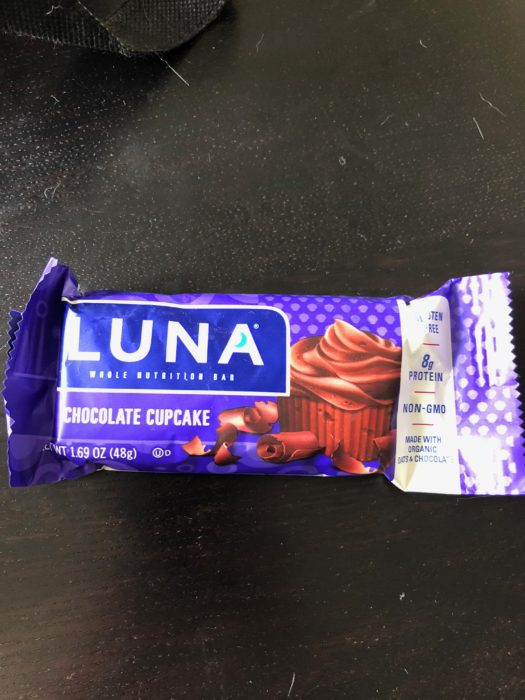 I study for a little bit, and then it's time for spin round 2!
4:50: Leave for spin.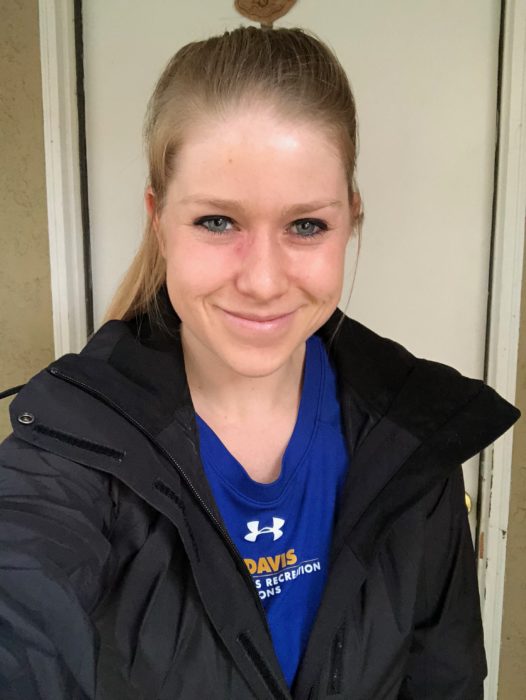 Yes, that's the same shirt. Yes, I had to do a quick load of laundry at lunch.
5:15: Teach class! It was an awesome turnout, with a ton of my classmates! Vet students come to my classes a lot, especially when they're not quite so early!
6:15: Return home and restart hydrating! I do another electrolyte packet, but I mix it with sparkling water. Fun fact: it fizzed like crazy and overflowed, so maybe not the best idea. Delicious though! Last time I taught a double day I rehydrated with beer and that was not the best idea I've ever had.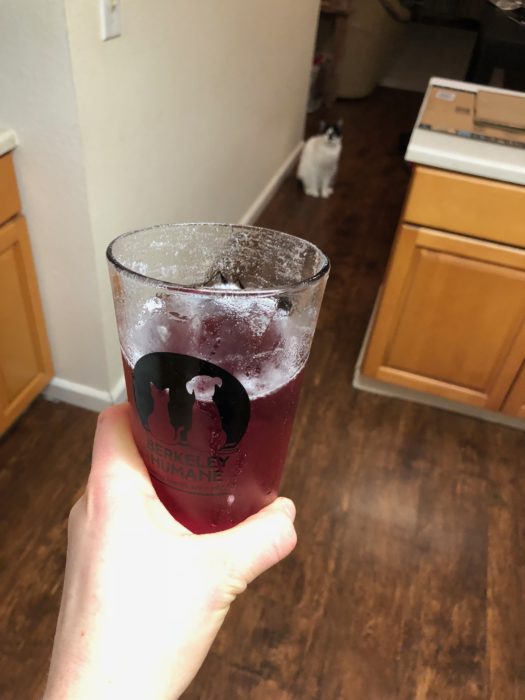 While I cook (i.e. throw together a fast and easy dinner), I snack on some carrot sticks and sauerkraut (not together).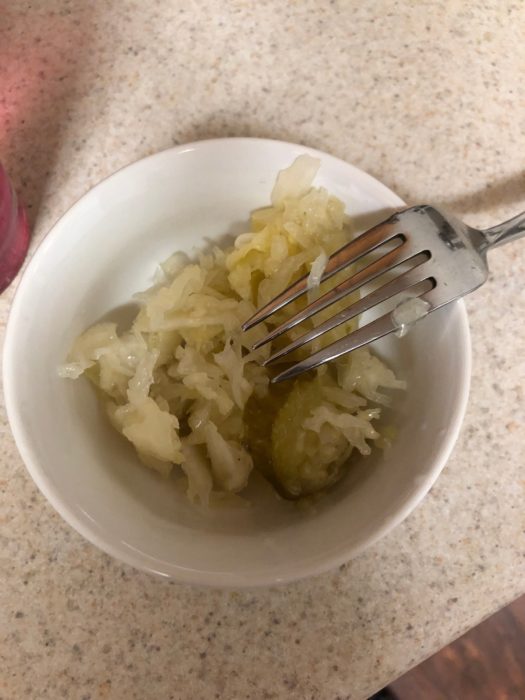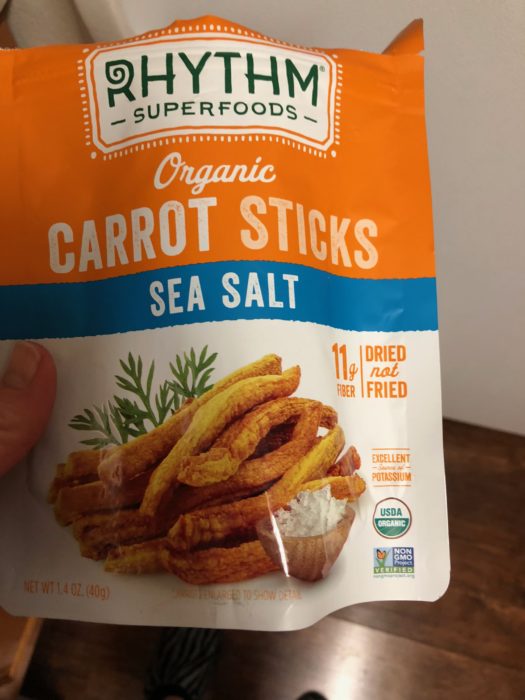 6:35: Finally sit down and eat dinner. This is what I lovingly refer to as my Southern Taco salad, or the least authentic taco salad. When I was in Nashville, I ordered a taco salad at a Mexican restaurant and it seemed to be neither taco nor a salad; it was mainly meat and cheese! I made a queso-chicken type of deal with Bolthouse Salsa Ranch, shredded rotisserie chicken, and Mexican cheese, all heated up. I put that on top of lettuce with salsa and guacamole. Not authentic Mexican, but I like it!
I recently got Hulu, and lately I've been loving The Resident! I watched an episode with dinner. I consider my TV episode with dinner a non-negotiable, no matter how busy I get.
For dessert, I mixed vanilla Halo Top with a GF toffee cookie and caramel sauce. I mixed up the whole pint, but took a serving and froze the rest.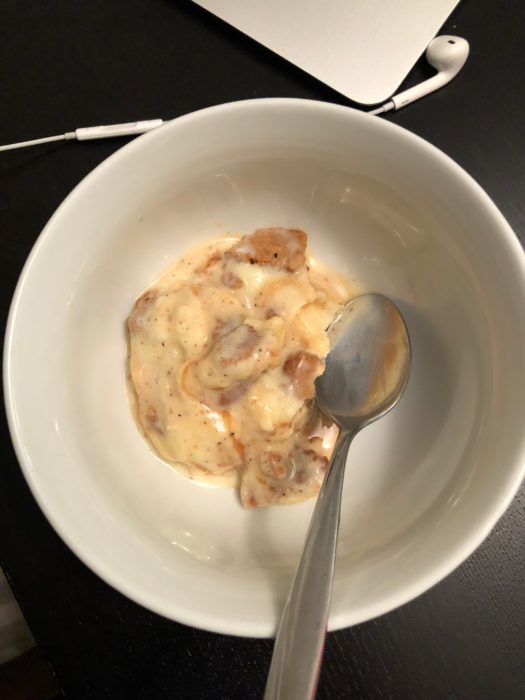 8:00: Finish up typing up this post. I need to spend some time studying for a test tomorrow so I'm going to sign off here. I might have a light snack later, but I think I'm more focused on hydrating for now. I'll probably go to bed around 10!