Happy Wednesday! I'm hitting you with a rare work night post! Let's dive in.
Thanks as always to our original host.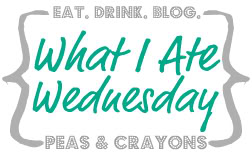 Pre-Workout: Probably my favorite cheerios, apple cinnamon.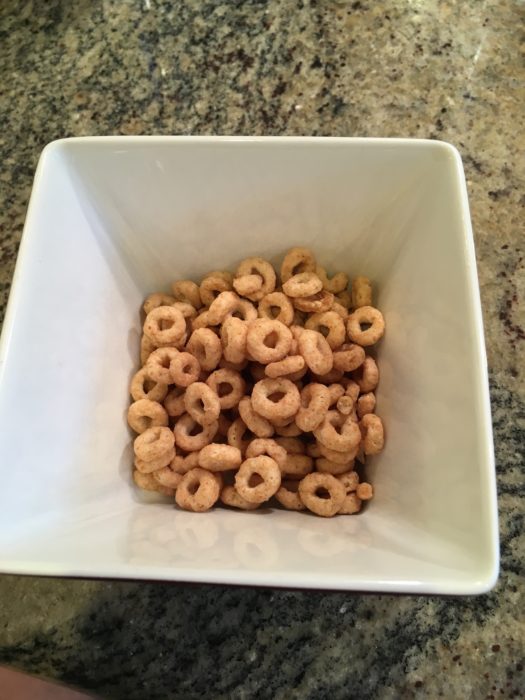 Workout: Crossfit. Lots of push ups, deadlifts, and knees to elbow. Yeesh.
Breakfast: I decided I needed a little more in my smoothie so I threw in some extra Greek yogurt and frozen mango. Also featured: Naked mighty mango juice, frozen pineapple, and frozen mixed berries. Topped with KIND maple granola and honey.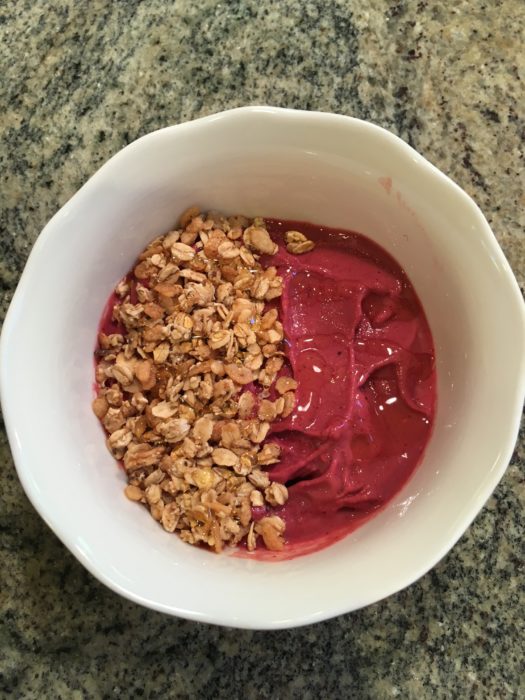 Lunch 1: A smoothie with milk, flapjacked chocolate protein smoothie mix, frozen cherries, and a small handful of spinach.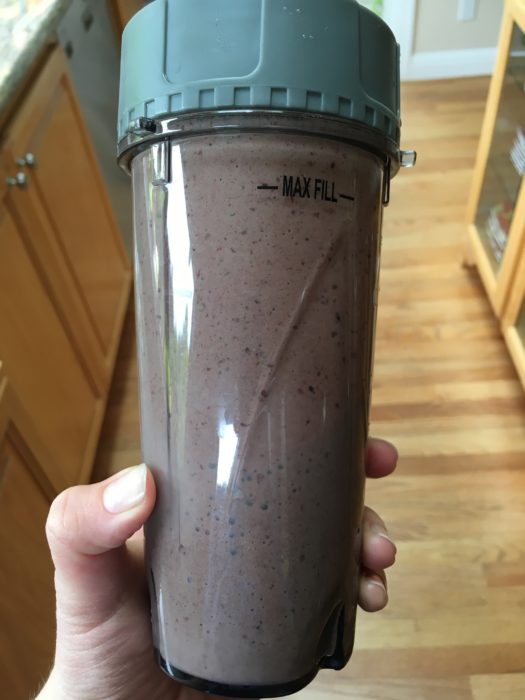 Lunch 2: Leftover corn and bean chowder. I love this recipe; it's creamy from blended corn, no dairy. Side of GF cheddar crackers and some ginger chews, original and apple ginger.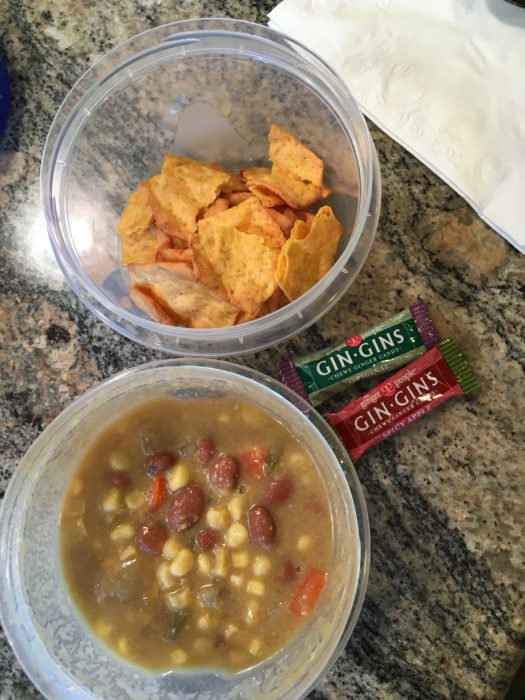 Snack: I had a feeling I would be need in a little more protein during the day after a hard workout, so I threw in a new to me protein bar. I ate about 2/3 of it. It was okay, but nothing special. Not a huge fan.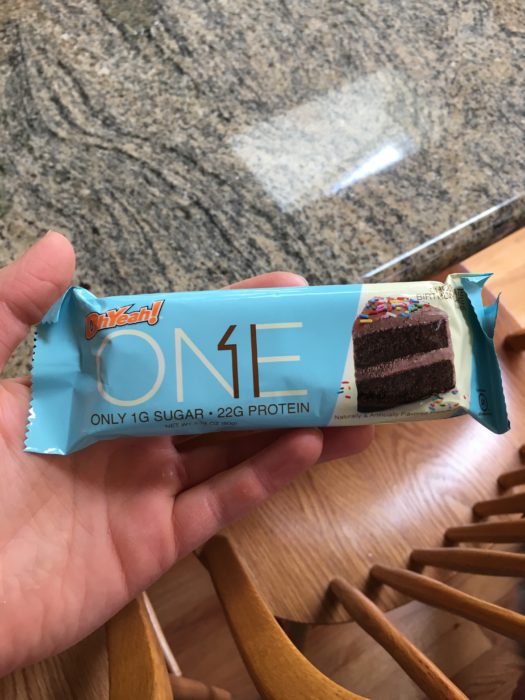 Dinner: I tried a new to me soup recipe that has been on my radar for months. Vegetable turmeric soup from Emilie Eats. We just used rice noodles instead of the weird low-calorie yam ones it called for. On the side, I had avocado toast with everything bagel seasoning.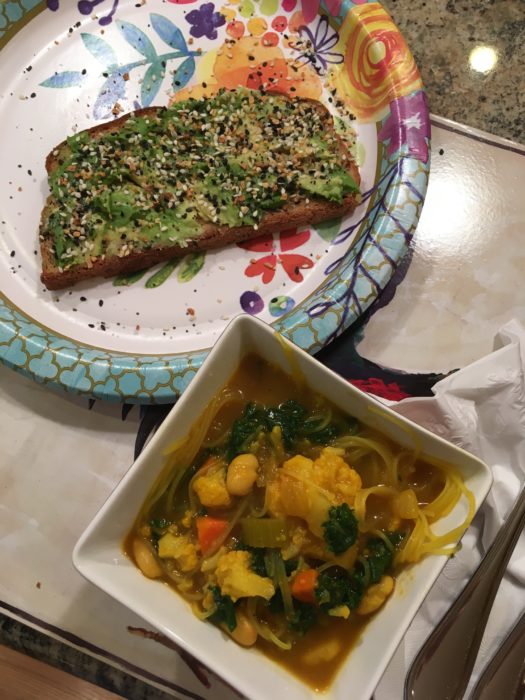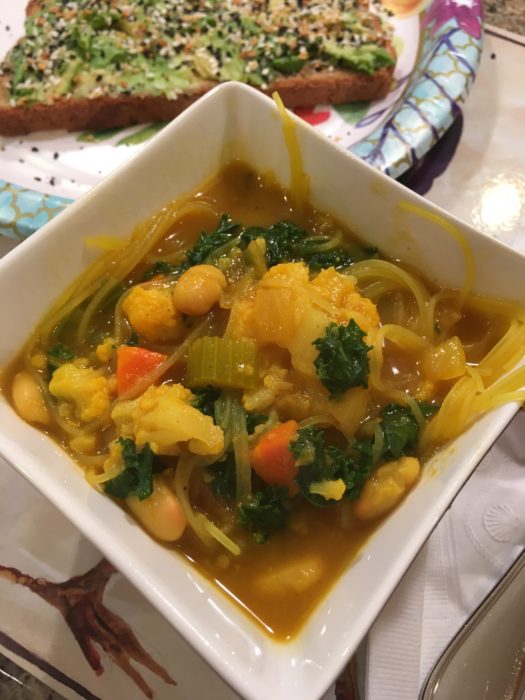 Dessert: I have something fun for you! A recipe! I loved the oat flour in the Buzzfeed recipe for Lemon Poppyseed bread, and since have been dying to make a variation of it. This warm maple blueberry loaf is the perfect dessert on a chilly and foggy, typical SF day, or for a cozy breakfast! I recommend using a high quality maple syrup for optimal mapley goodness.
Maple Blueberry Bread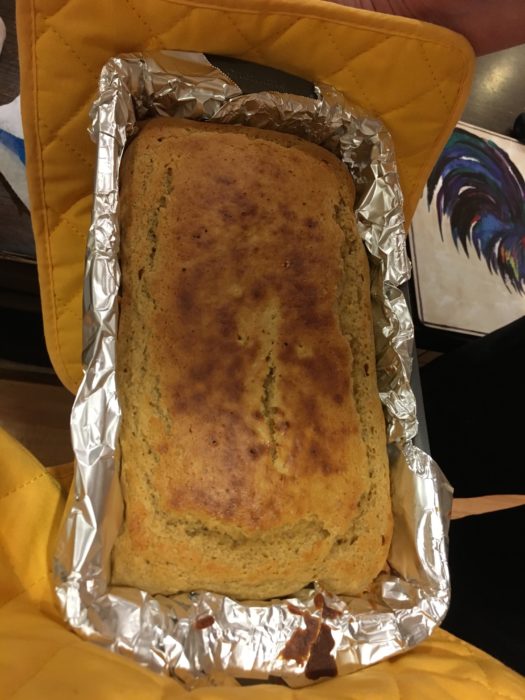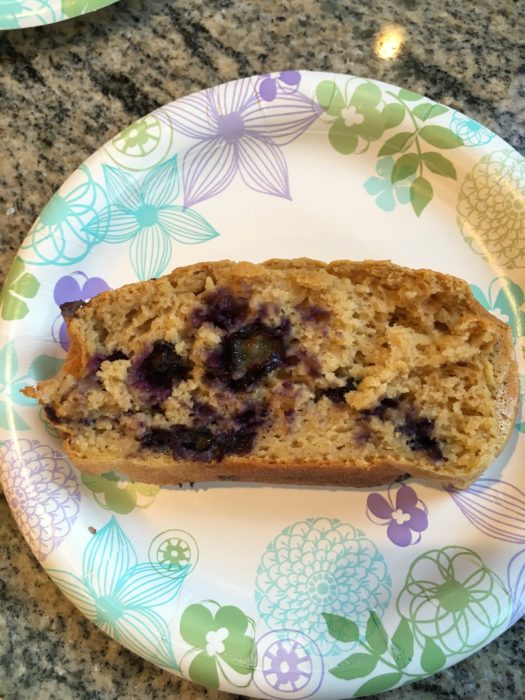 Ingredients:
2 cups oat flour
4 eggs
1 cup 2% Greek yogurt
2 1/4 teaspoons baking powder
2 teaspoons vanilla
3/4 cup maple syrup
1/2 cup blueberries
pinch of salt
Instructions:
Preheat oven to 350.
Whip together eggs, then stir in yogurt until creamy.
Add maple syrup and vanilla and stir well.
Then add in baking powder, salt, and oat flower.
Stir in blueberries, and pour into loaf pan.
Bake at 350 for 35-40 minutes, or until done.