I hope everyone has had a fantastic Thanksgiving weekend! I just got back from Napa!
Friday in Napa was my first wine tasting experience! After a room service breakfast, we stopped at Ross for our annual shopping trip there. The Ross in Napa is by far superior to other Ross's. For lunch we headed across the street to the Genova Delicatessen-if you're ever in Napa I highly recommend stopping in! The egg salad is to die for. For my meal I had a hunk of Polenta plus some egg salad and veggie sides.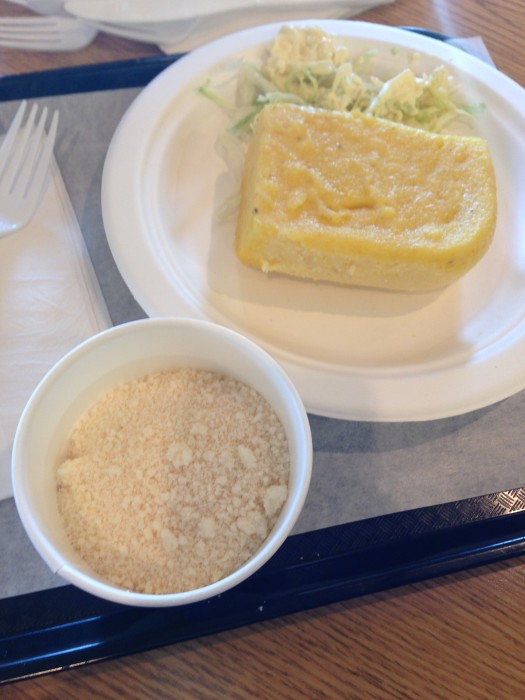 After lunch, we headed to Yountville to visit Domain Chandon, which makes sparkling wine (not technically champagne because it's not made in Champagne, France).
We went on a tour that included a tasting. On the tour we got to see the big vats where the grapes are squeezed, and learn about the champagne process from grape to bottling.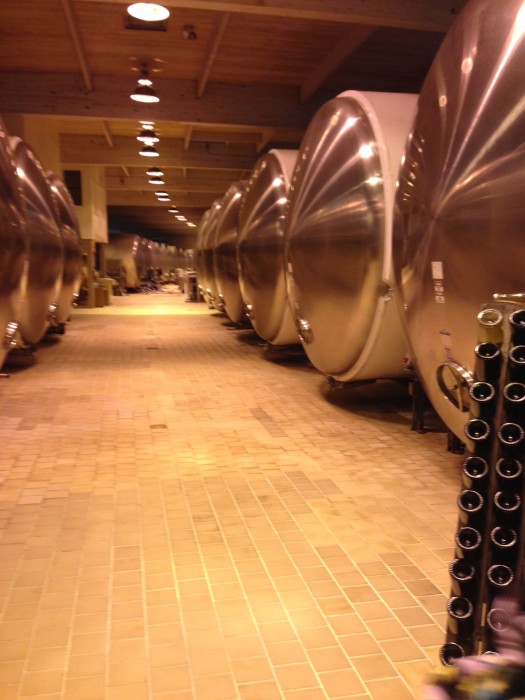 Then, it was tasting time! We got to try 4 different varieties. I'm doing my best to learn some wine descriptor words so it was nice to have a side by side comparison!
My favorite was the etoile rosé.
My Black Friday shopping consisted of taking advantage of the 50% off champagne sale!
After tasting, we headed back to Napa to Oxbow market downtown. My favorite place, the arepa place, is not longer there, but I was excited to try the gluten free bakery! I and the avocado smash on gluten free sourdough and it was perfect.
For dessert, I tried lemon vanilla bean tea cake and chocolate cake. Both were good but not exceptional-the sourdough was definitely the star of the show.
On Saturday morning, I was up early to run the resort grounds in frigid temperatures. So worth it-the run is beautiful! It's a nice fish mile loop around the property. After breakfast, my mom and I had some spa treatments. My 21st birthday present was wine tasting and spa treatments in Napa, and we finally made it out a little over 6 months later! I started with a massage, which was fantastic. You never realize how sore you actually are! Then I had my first ever facial. It was definitely a different experience, but my skin felt completely different afterwords. I definitely understand that people glow after a facial!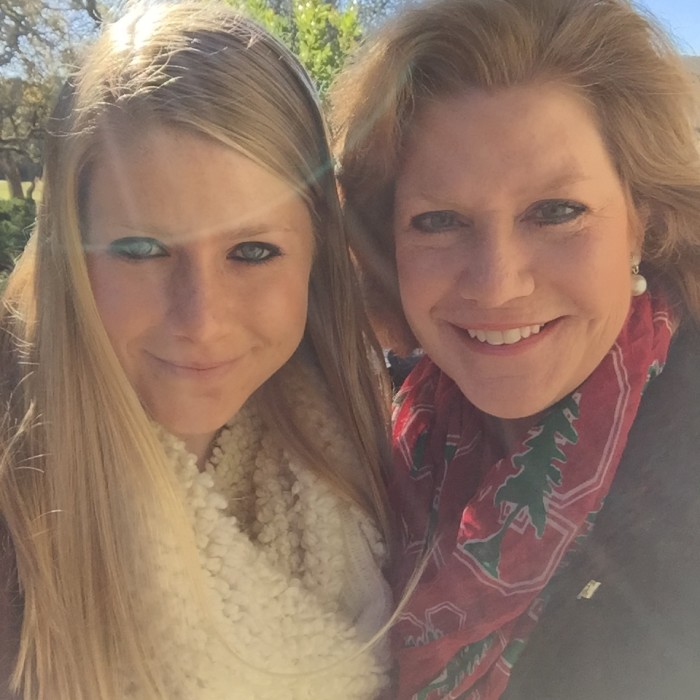 After our treatments, we drove to St. Helena for lunch.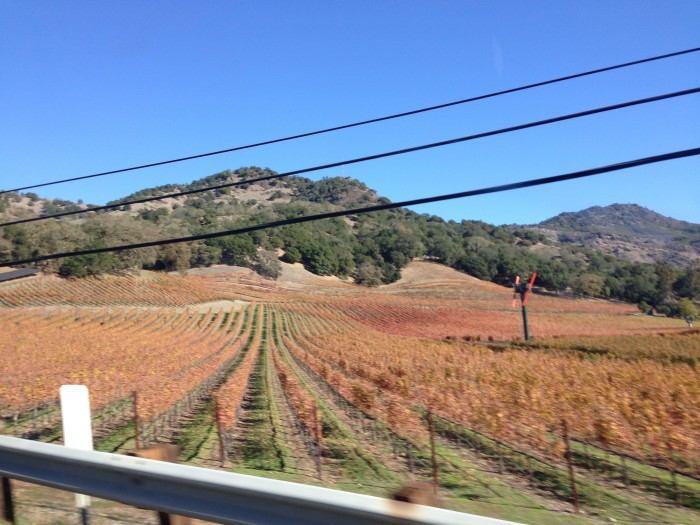 We stop in St. Helena any time we come to Napa ( and we come every year for Thanksgiving). One of my favorite restaurants is the St. Helena Bistro for their avocado salad.
As an appetizer, we shared a grilled artichoke and had wine to go around because when in Napa!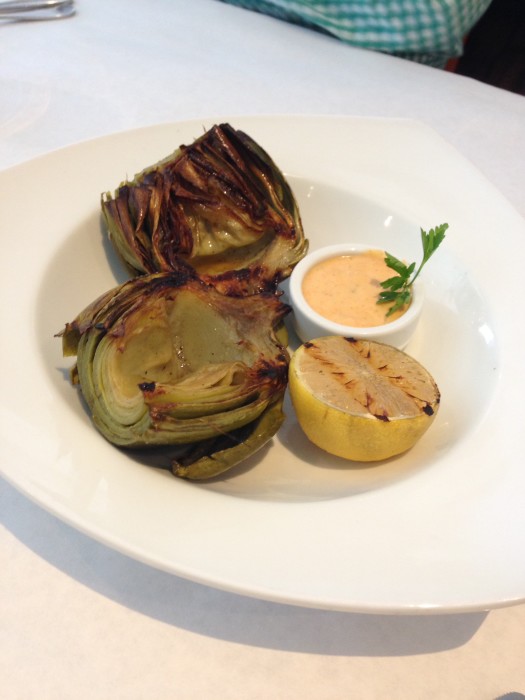 My main course was clearly avocado salad. I added chicken this time for a little more protein. The salad is so simple but has the freshest flavors. It's simply lettuce with fresh mozzarella, avocado, quality olive oil, and sea salt.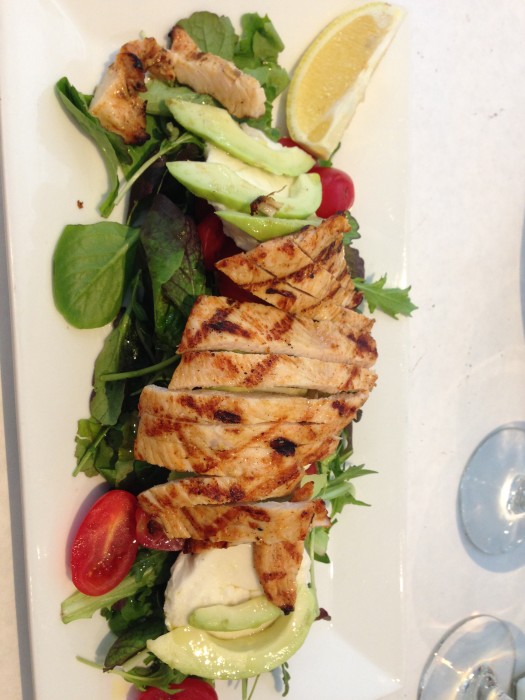 In St. Helena, we stopped in a pet store for adorable toys for my puppy (she likes really loud things and already loves her squaking rubber chicken) and into Olivier for olive oil and tapenade tasting (including their amazing lemon curds and caramel sauces!) One of the main St. Helena stops was Woodhouse Chocolates for amazing Belgian style chocolates. The flavors are so unique and fresh, and the mint tastes exactly like fresh mint leaves.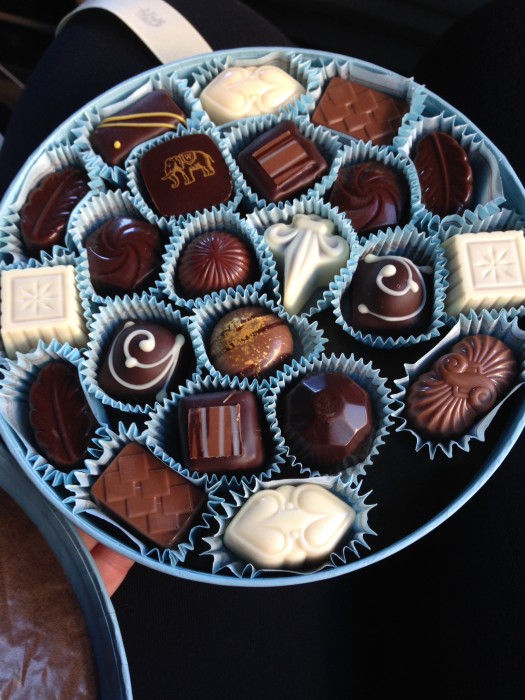 Then, it was time for wine tasting! We decided to stop into a winery in St. Helena that we've passed many times, distinctive because it has a giant sparkly rabbit structure in front.
The winery had a very modern style, and the fall views were beautiful.
Their specialties are red wine. I tend to prefer white wine, but I did my best to appreciate the high quality wine we were tasting! The first was a chardonnay, which was my favorite, but the next 4 were reds.
While I may not be a wine connoisseur just yet, I can appreciate that this was in a different universe from the last red wine I had, 2 Buck Chuck (which is quite offensive to the taste buds).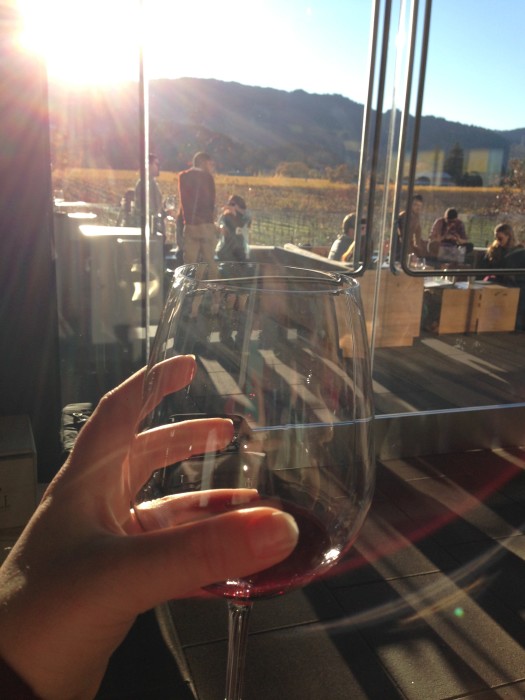 I could appreciate the $125 wine, but I don't think I'm quite sophisticated enough yet to enjoy it as much as whites. I loved the big flawless glasses though!
We managed to time our trip perfectly and make it back to our room in time for the Stanford Notre Dame game. We ordered room service for dinner, and were on the edge of our seats the entire time. The game was intense, with a small lead being passed around. The end was epic-we lost our lead to a controversial touchdown in the last minute, and had the ball back with just 30 seconds to go. Stanford drove down the field and we made a long field goal to win it in the last seconds of the game! AHH! GO STANFORD!
To celebrate, we broke out the champagne bought the day prior. Cardinal (red) sparkly to celebrate the win!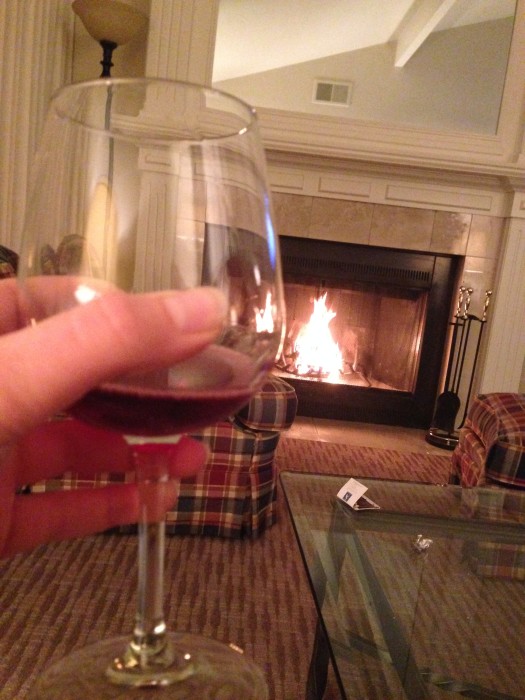 On Sunday morning we returned home. It wasn't quite back to reality yet-my mom and I attended a holiday shopping faire at a historic house that was totally decked out for the holidays.
The decorations were beautiful, and it was a great way to enjoy the house and get into the Christmas spirit!
We came home with a few items (most notable is a squirrel ornament) and lots of holiday cheer!
Dinner was at Whole Foods, where we picked out a tree. I highly highly recommend their trees. They stay fresh longer than any lot tree and are luscious and beautiful.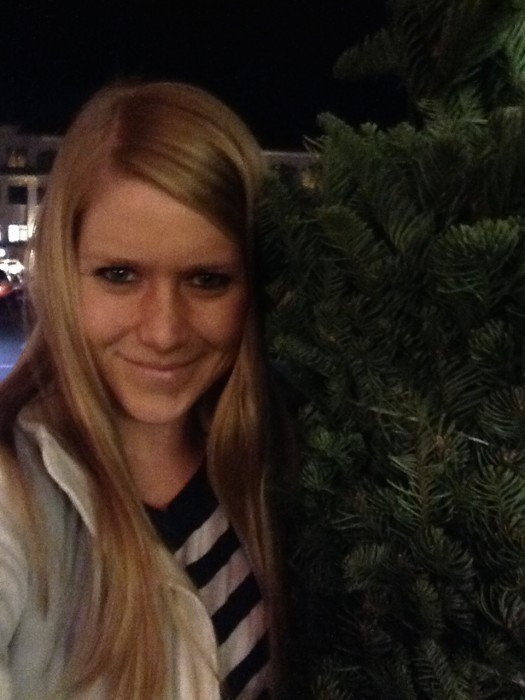 Our tree is going to be decorated a bit differently this year. We switched to mostly unbreakable ornaments when my fairly agile cats were young, but this year we're going to go ornament-less because of a certain puppy who loves putting things in her mouth and carrying them around. I have visions of a knocked over tree as a result. The plan is to do lights and maybe wrap a big ribbon around. Possibly some big flowers. Any suggestions?
But now it's back to reality. I'm at school and already sweating over the amount I have to do in the next 11 days before Christmas Break!
Have you ever been wine tasting? What's your favorite type of wine?