Is this a Blogmas cop-out? I don't know. I've been going a little crazy with recipes lately, but I did want to also share what I've been up to since Blogmas started. I'm not quite willing to post nothing but recipes for all of December! So what have I been up to over the past few days?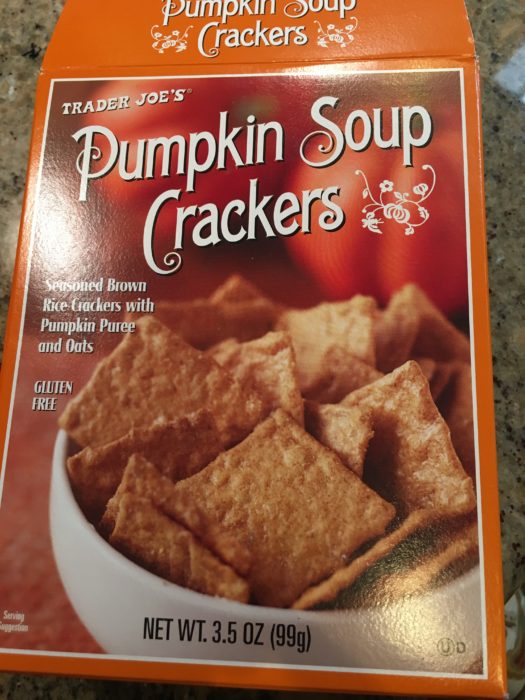 These crackers are so good. I think they remind me a little of the flavor blasted goldfish? I used to love those things!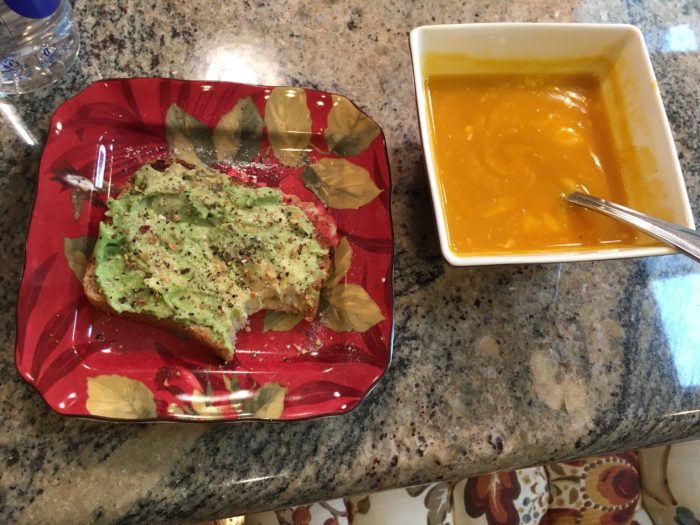 Pumpkin soup from a box with havarti and avocado toast. Classic.
I took another visit to a little college town. My mom came with me this time. We were considering grabbing dinner after a 2.5 hour drive at Whole Foods, but instead saw a make your own salad type of place next door and decided to try something new.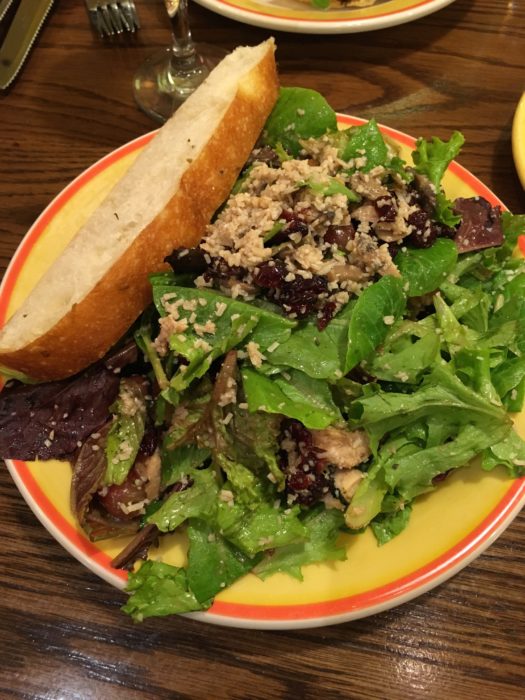 I find make your own salads very intimidating, but this one actually turned out well. Chicken, mushrooms (could have left these out…), dried cranberries, roasted butternut squash, grapes, and parmesan tossed in balsamic vinaigrette.
Dessert was a GF lemon sandwich cookie from Whole Foods.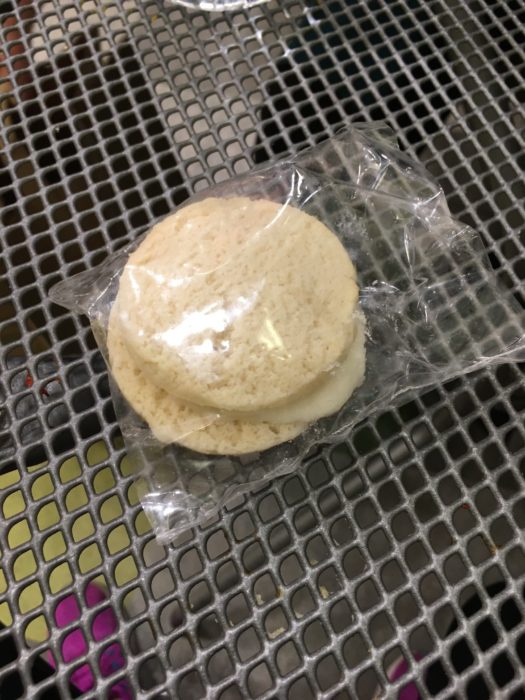 Since the place was only 1/4 mile from our hotel, we were able to walk and get a close up of this giant sculpture.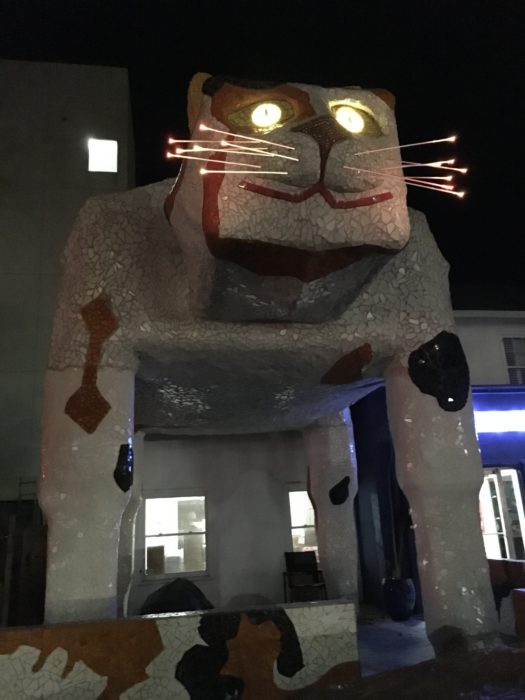 I started the following morning with a really short run. I didn't want to tire myself out, but it is a great way to explore the area!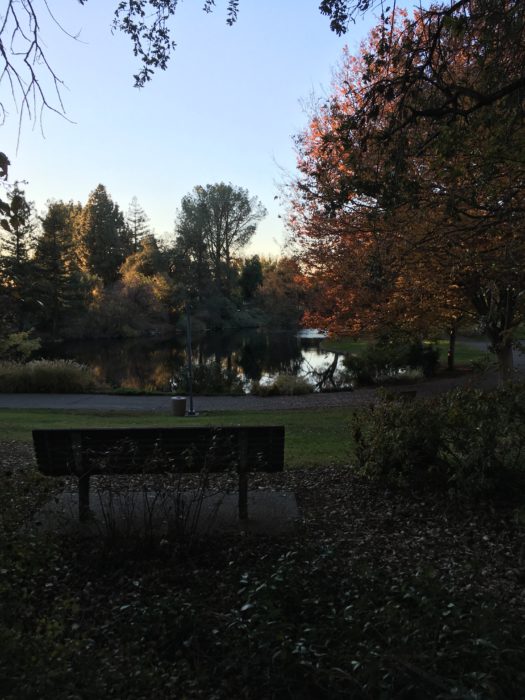 In the afternoon, I had a little free time so my mom and I went to a local coffeeshop. I've been in this area a little bit before for conferences, and last time I found a really great coffeeshop, but couldn't remember the name. The place we ended up at wasn't the same one, but the huge display of baked goods won me over, even though the milk foam wasn't top notch.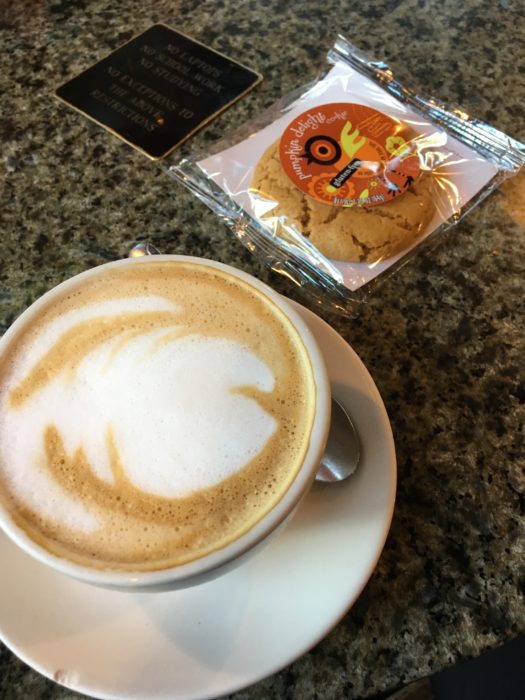 After a long and tiring day, we decided to just go to Whole Foods for a quick dinner before hitting the road. My mom convinced me to get a beer, but it was a bit of a swing and a miss. California beer is the worst. It's SO hoppy. I miss St. Louis. I didn't come close to finishing it. For my meal, I had some Indian food over greens.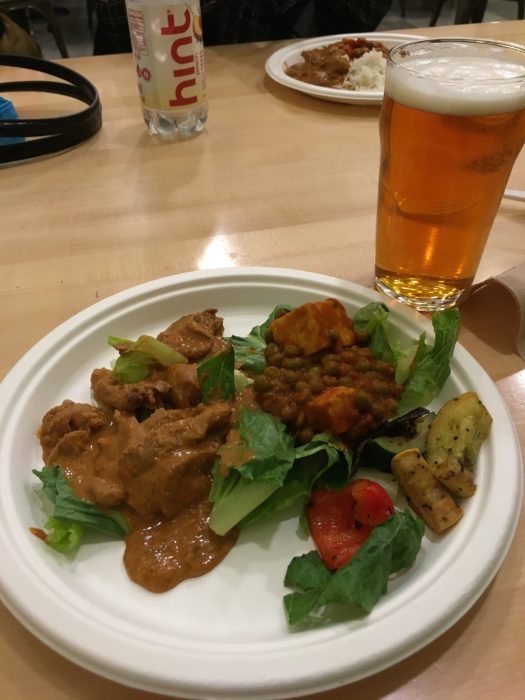 We also picked up some caramel apples, which we ate upon arriving home after the longish drive.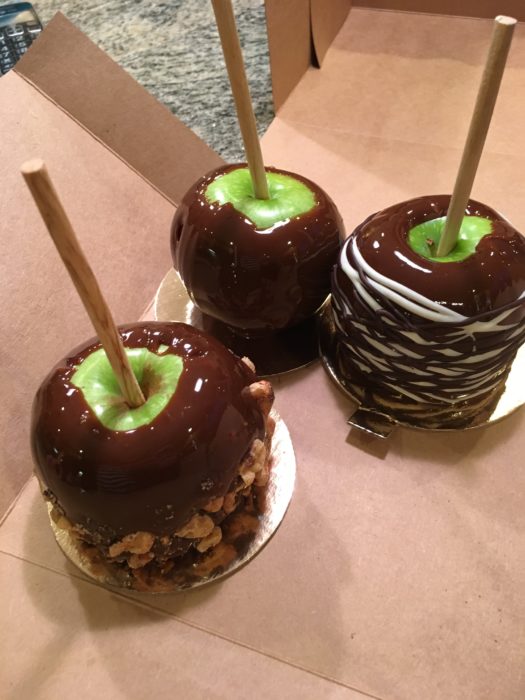 Other randomness: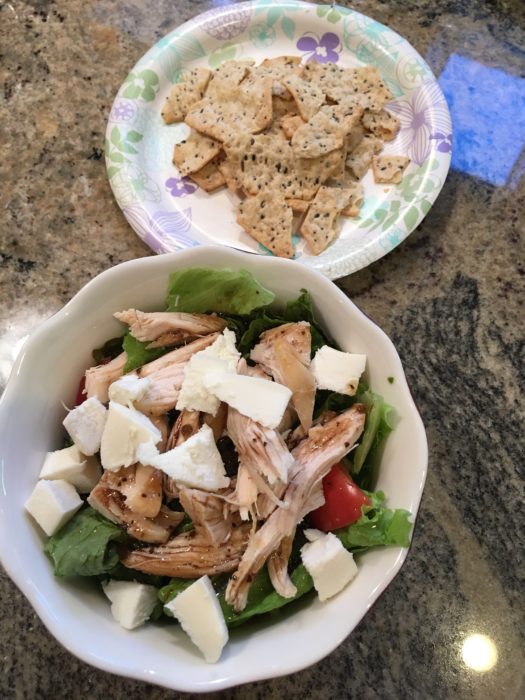 There is nothing better than fresh rotisserie chicken. I threw this in a salad with fresh mozzarella and heirloom tomatoes. Cracker remains on the side.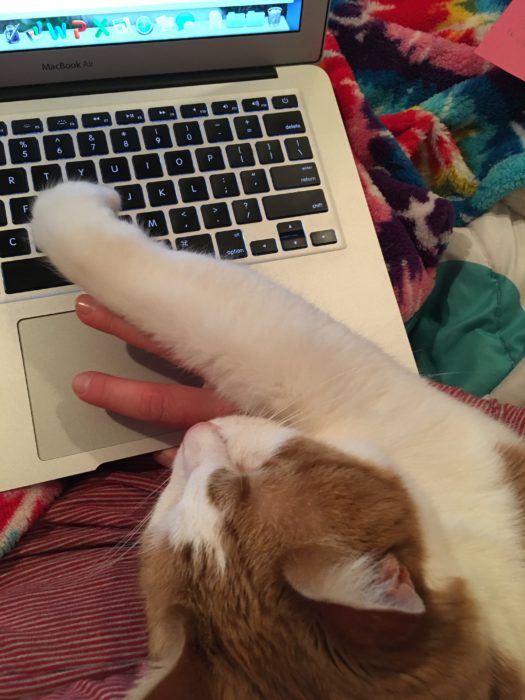 I have the best/most intrusive study and blogging buddy. He's currently snoozing a purring under my elbow.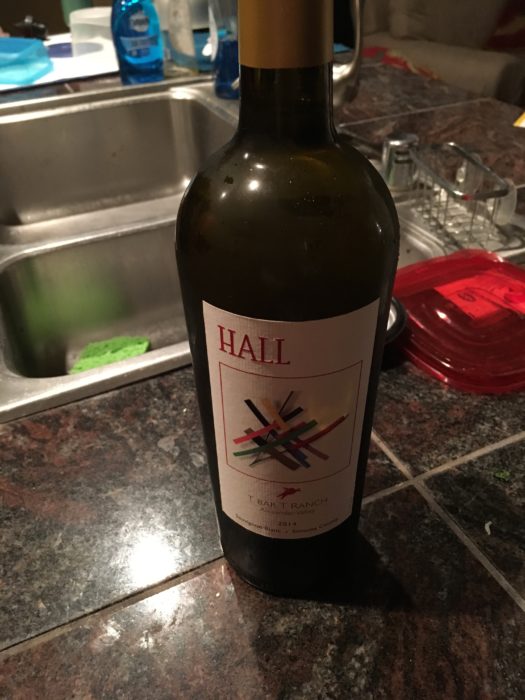 I got this wine a year ago during my first ever wine tasting in Napa. Finally, it was time to break it out! A lot of my college friends are in the area, and I saw a few of them the other night. It was so nice to catch up over a glass of good wine.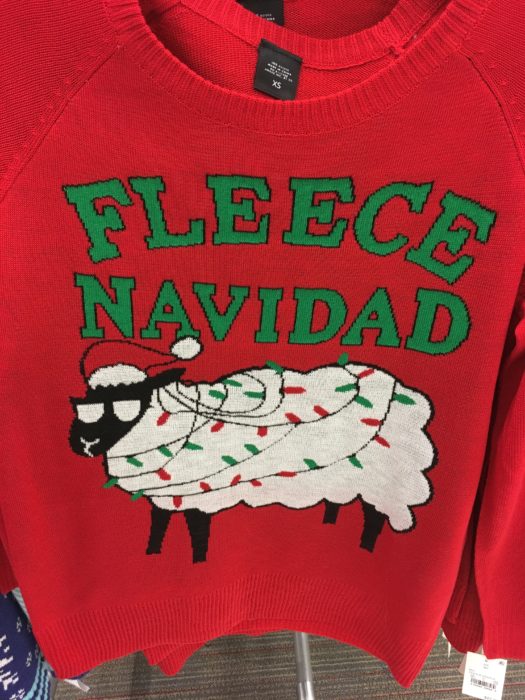 This sweater is everything. I love it, but feel like it's hard for me to rationalize a once a year piece of clothing!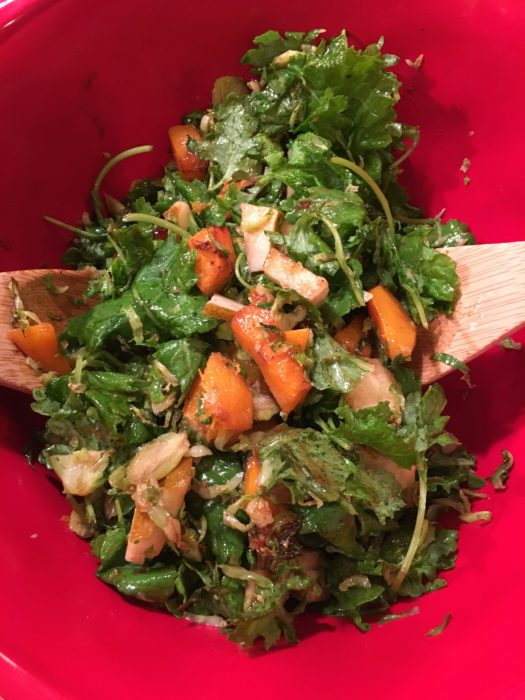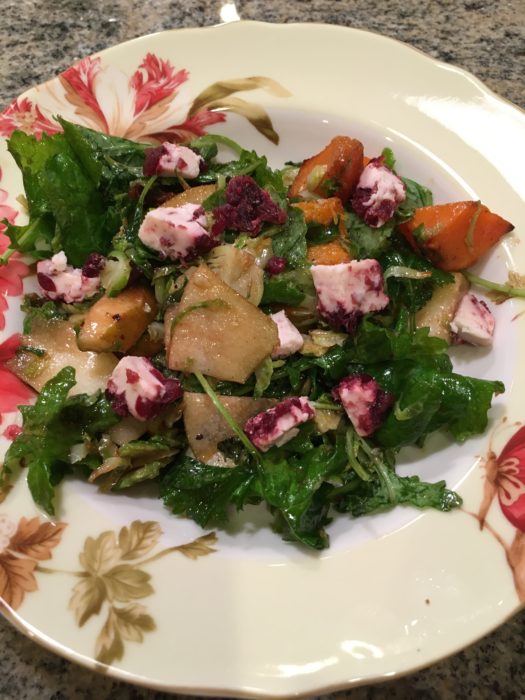 I tried Peanut Butter Runner's Brussels Sprout and Kale Salad with Balsamic Date Vinaigrette. This one has been on my radar, because it has everything delicious about fall in it. We skipped the pecans, and used baby kale because #lazy, and also used Trader Joe's cranberry goat cheese, since we had it on hand. YUM! We also roasted the shaved brussels, this this was a warm and delicious salad.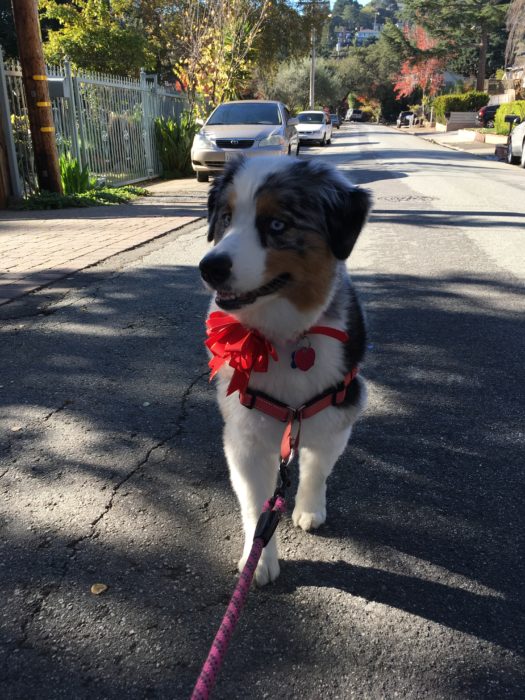 My puppy is so neurotic! She won't let me walk her alone. I was all set to walk her on Saturday morning, but we got out of my driveway and she just stopped in the middle of the road and looked at me. She WOULD NOT walk, even with a treat! UGH. I called in the emergency backup: one of my friends from high school has expressed an interest in walking her before and happened to be free, so we drove to her and she was an angel. We ran into someone else from high school and chatted for quite a while, and Chloe behaved great. She even snoozed on the sidewalk for a little bit!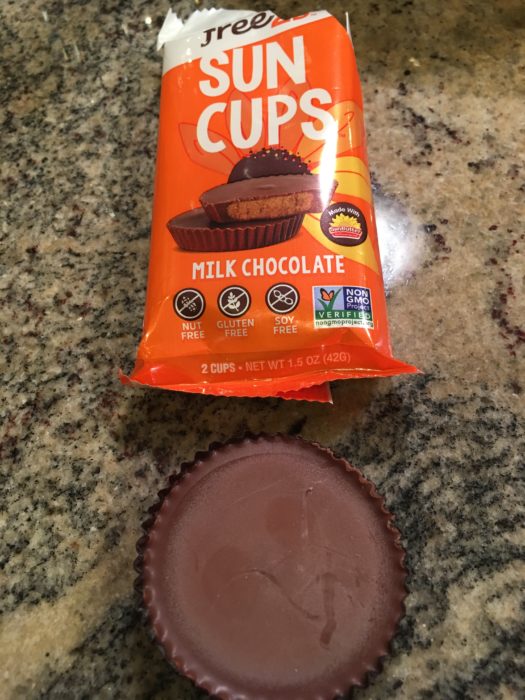 I FINALLY found some Sunbutter cups. I found these at Target. I've been dying for them since Halloween since I'm allergic to peanuts. I liked the other brand I've tried before a little better, but I'm certainly not complaining.
Other delicious Target finds?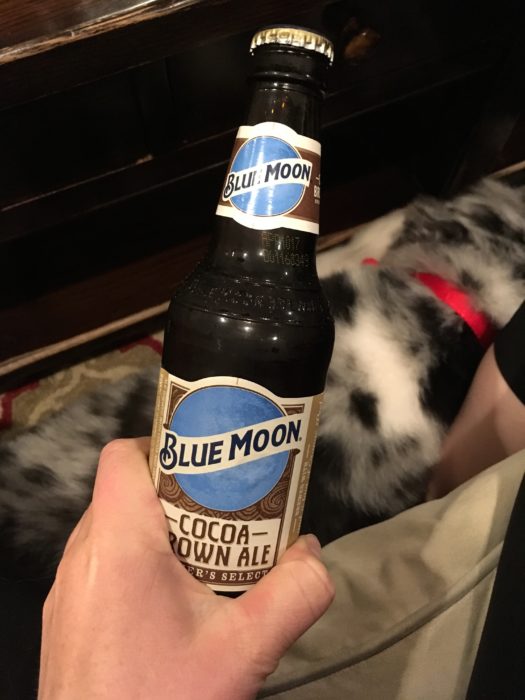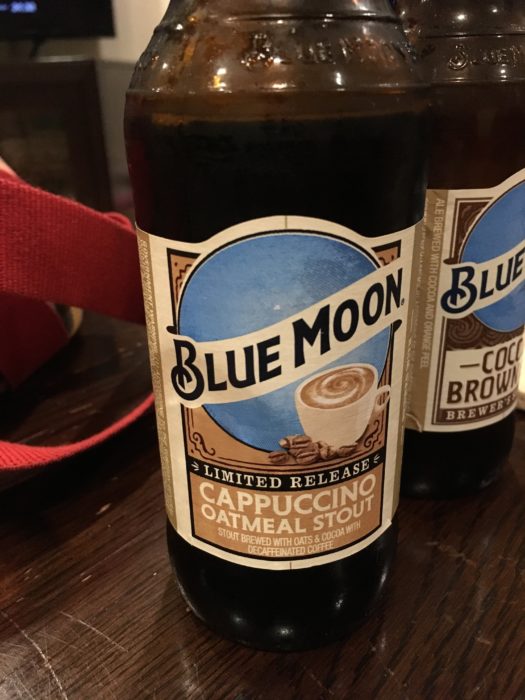 The cocoa brown ale was just okay, but the cappuccino oatmeal stout was awesome. AND, it's decaf!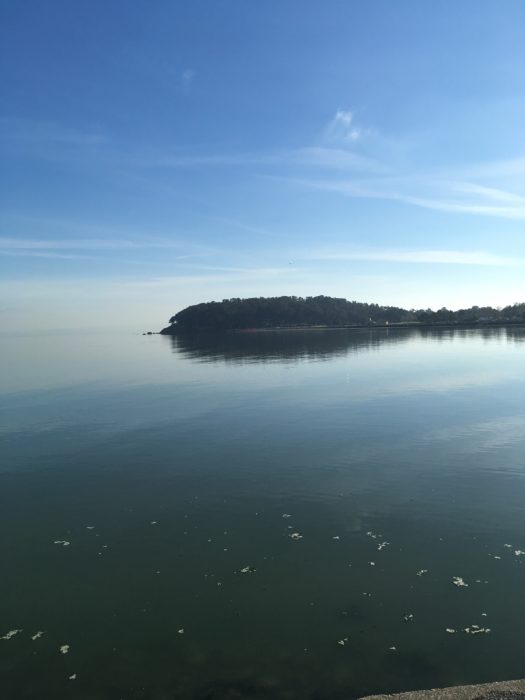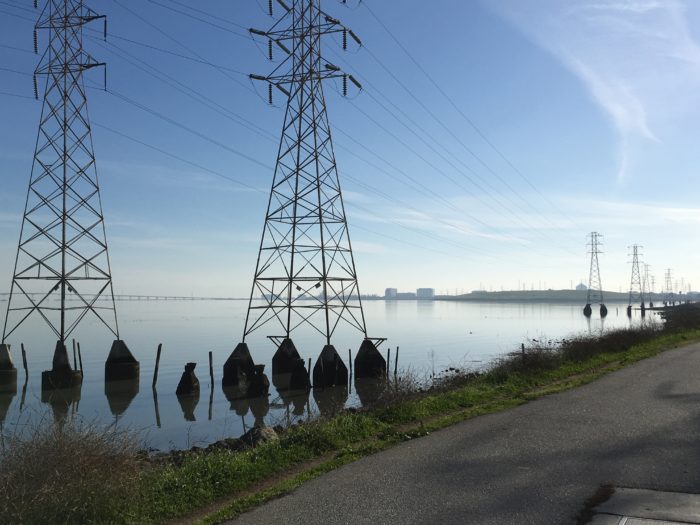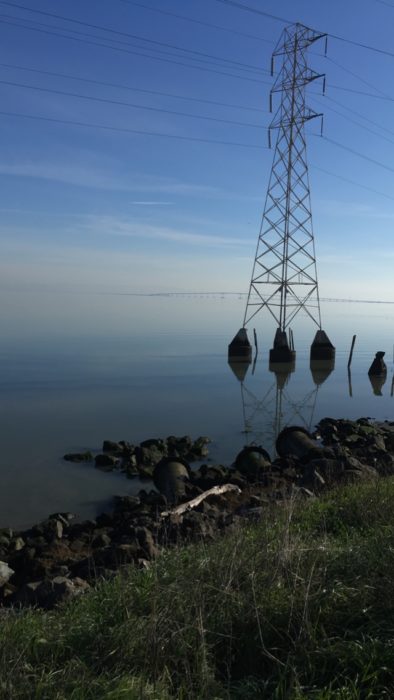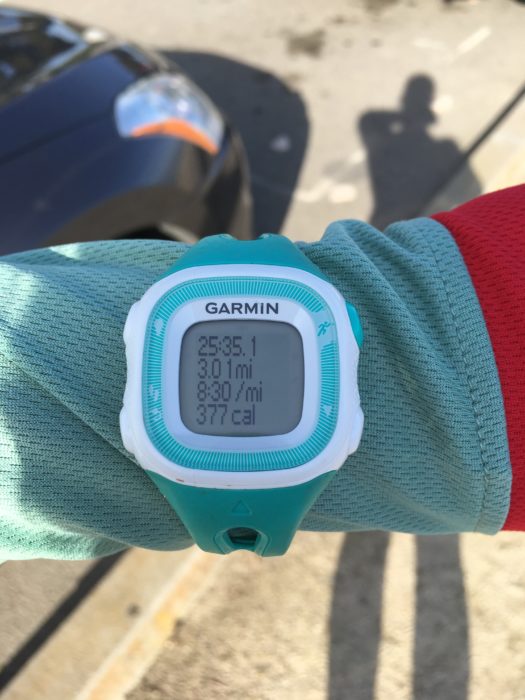 I ran at my favorite place by the bay this weekend. It's so beautiful in the winter, especially on still days. And at a pretty good pace (for me) too! I negative splitted it like a pro: 9:00, 8:30, 8:00. I partly negative split because I'm lazy and it's easier mentally for me to speed it up when I know I don't have too far left to go!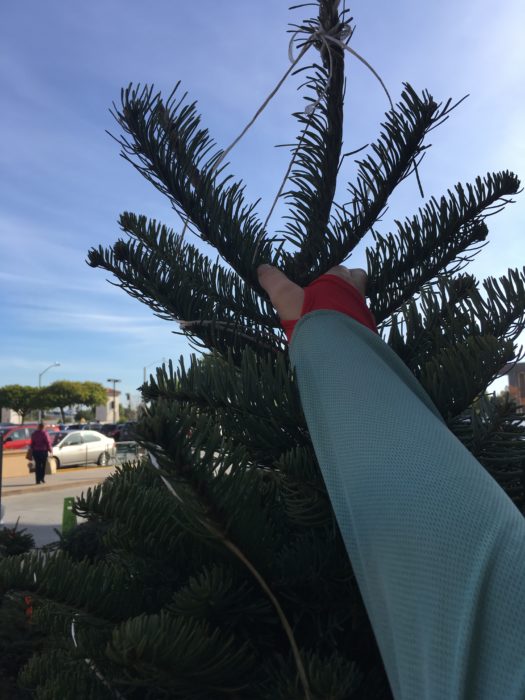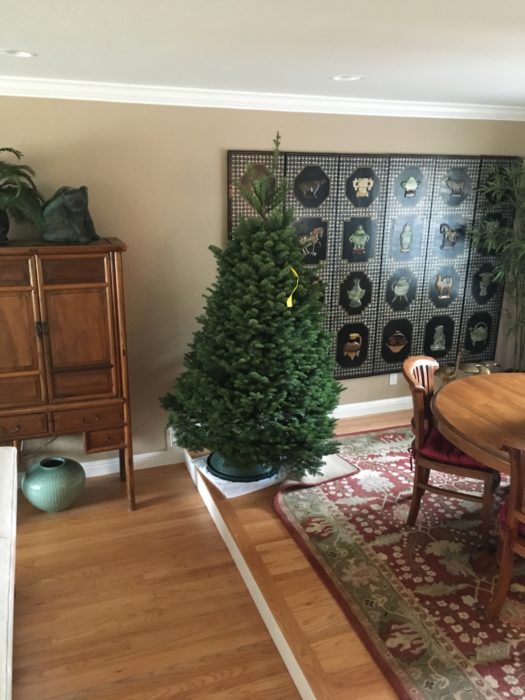 We got our tree! In our area, Whole Foods actually has the best trees, and at a good price. So far, the pup has totally left it alone. Last year we had baby gates keeping her from that side of the house since she was still having potty training issues. We shall see though.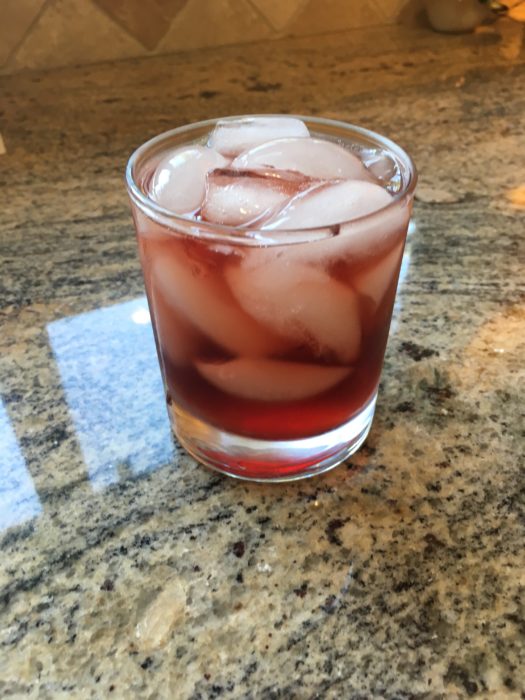 I made my mom a pomegranate gin and tonic the other day. Just a normal g&t with a splash of pomegranate juice.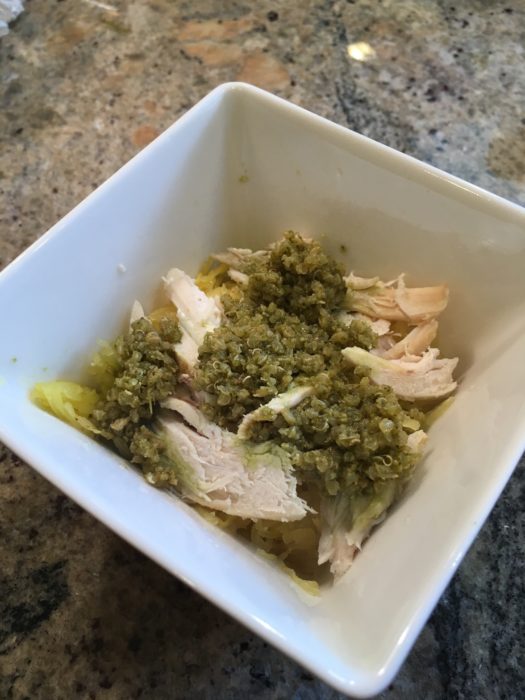 This lunch was super exciting. It was leftover parmesan spaghetti squash with chicken and PESTO! I found quinoa pest at Trader Joe's, which is nut-free! Thanks to allergies, I haven't had pesto in probably 3 years, so to say I was excited is an understatement. I felt like I had seen a nut-free version at some point there but not in the last couple of years. I liked this a lot, but my only caution is that it's not very saucy so it might not be very good in pasta.
And finally, I had coffee with my college friend at Bliss, a great coffeeshop in the area. The goal was to study but more chatting than studying occurred. Also, can I say how nice it is to be back in CA? It's December and there was no indoor seating, so we simply sat outside. It got chilly as it started to get dark, but still! So lucky. It's nice to be back.