Thank you guys for your comments on yesterday's post! I especially loved Elsie's-she suggested I try one small change at a time.
I've decided to do a small focus each week, and try to have the weeks build on each other.
This week's focus? Healthy and properly portioned breakfasts and lunches. That may not sound like a "small challenge" but because I often pack my lunch, there is actually less to it than it seems! So far today went well!
Pre-Crossfit: 1 piece of banana bread.
Crossfit was good-I'm not a fan of Daylight Savings Time though. Waking up that early felt especially awful! The strength portion was:
5×65% back squats
5 pull ups
Alternate those two every minute on the minute for 14 minutes.
I actually really enjoyed the WOD today. I brought running shoes, which made the 400m run feel 1000x better!
3 rounds:
20 box jumps (20′)
20 push press (63#)
400m run
I think I finished in just over 16 minutes?
Breakfast was back at the dining hall-eggs+an apple with sunflower seed butter.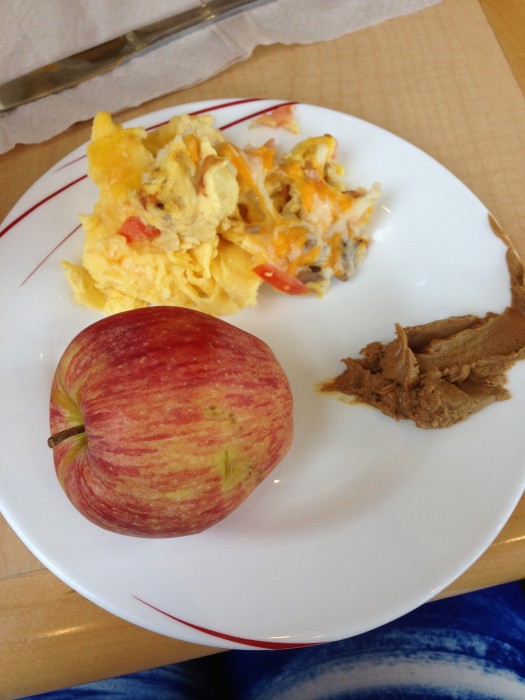 Per my healthy portions, I ended up not finishing this because I was too full.
Between classes, I ate my packed lunch of salad with hummus and hard boiled egg. You can't see the hummus very well in this picture because I put the hummus at the bottom-it's less messy when it doesn't get all over the top!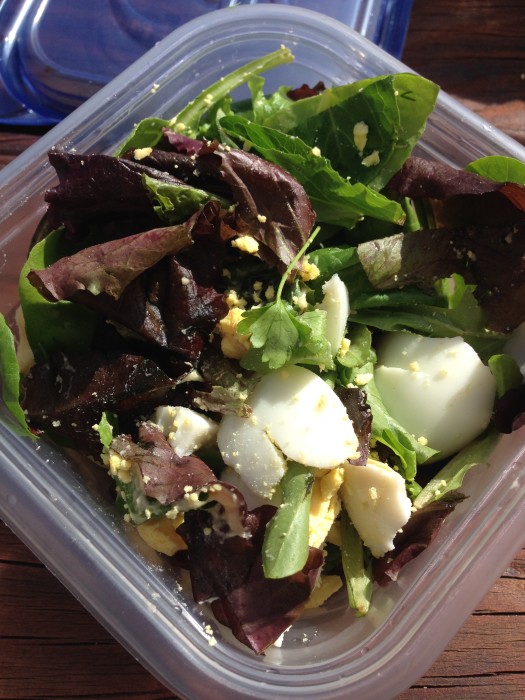 Plus a fruit bar for something sweet.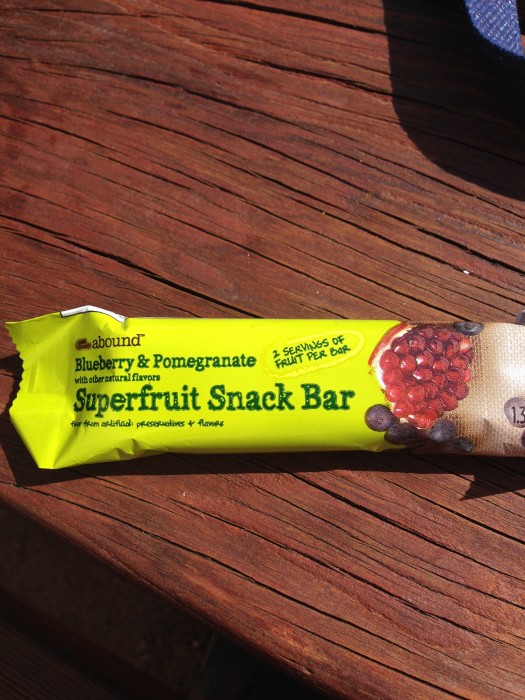 Since I had lunch pretty early due to my class schedule, I snacked on some edamame crackers from Trader Joe's later in the afternoon.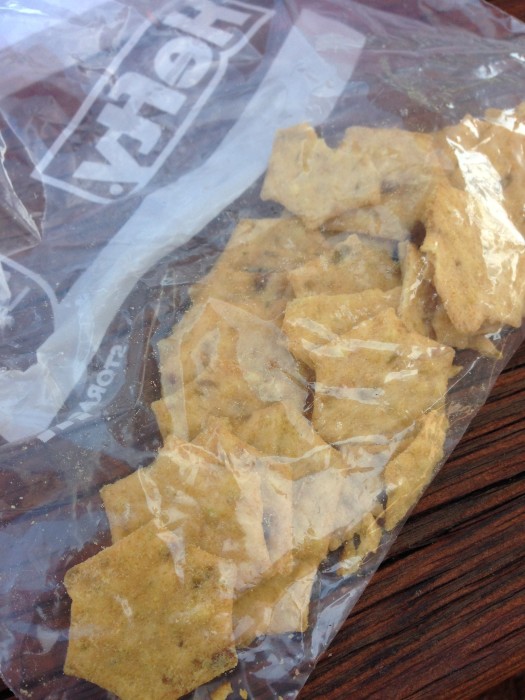 So-I think I achieved my goal for the day! Healthy breakfast+lunch.
I also thought it would be fun to take progress pictures in the ridiculous outfit I wore in the picture from yesterday's post. So if you want to see those pictures, you better hope I make some progress because they look ridiculous. I'm too old for this…
And now I'm off to research cow lactation.
Do you ever set goals for yourself?