First, a huge thanks to all those serving or who have served.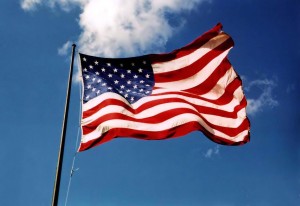 I also want to spend a moment honoring those killed in the Santa Barbara shooting. This truly is a horrific thing, and I can't imagine what it must be like for the students there. They are all in my thoughts!
I hope everyone had a nice weekend! I had a pretty busy one-not a million pictures but packed with fun, friends, and family! As we speak, I'm fighting heavy eyelids, and it's still early!
Friday night was a retreat for my sorority. The girl's house we stayed at had a wood burning oven, which was awesome!
And a cat-even more awesome!
Here are some other Friday food pics: cappuccino, berries+banana+sunbutter, and dining hall lunch.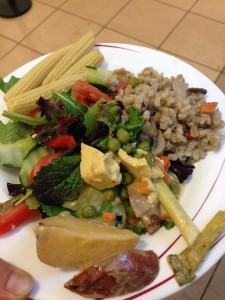 Saturday morning, I drove the early car back to campus and went to 10am Crossfit. The workout included lots of ring dips, ring rows, and burpees, plus a long farmer's carry at the end! (Farmer's carry is holding a heavy weight-I had 2 20kilo kettle bells!)
Saturday was spent doing housekeeping related things-I FINALLY got a car wash, cleaned, and did some laundry.
I then proceeded to stay up much too late prior to an early morning run. I went home to run with Crossfit people there-at one of my favorite places to run! It's the trail I did all my long runs on last summer!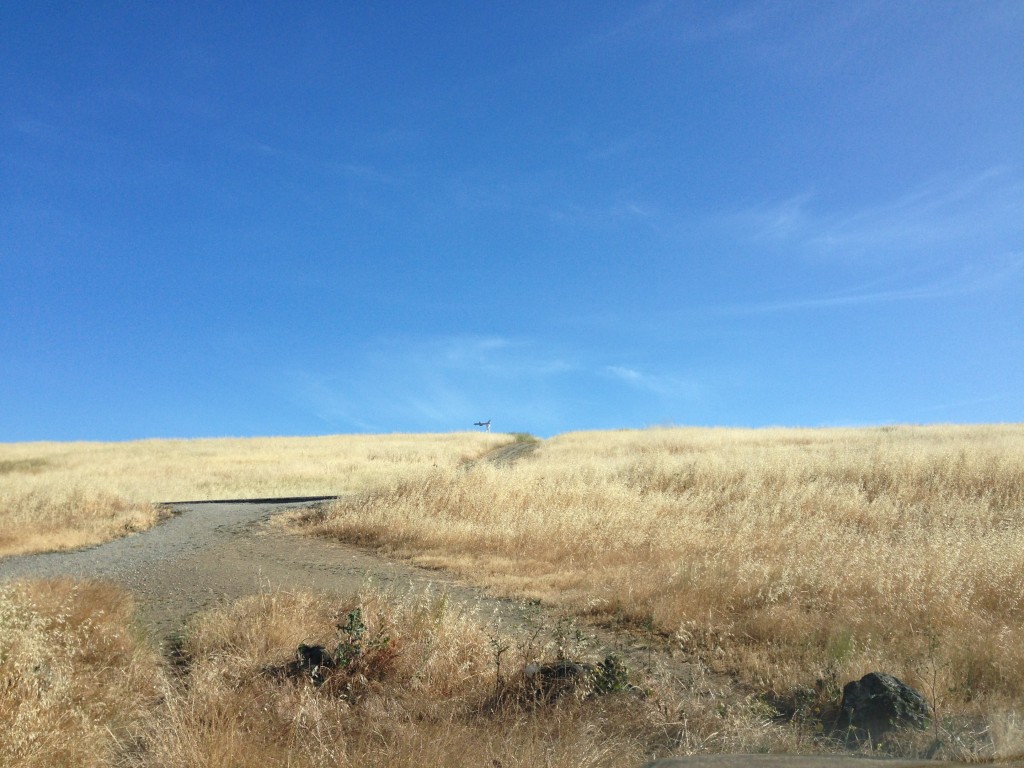 I did 6 pretty fast (for me) miles. Running with a group definitely makes me run faster than I would have otherwise! Our overall pace isn't indicative of how we ran most of it, since the first mile was pretty slow. When I split off with a few other people from the main group, we picked up the pace quite a bit and ran most of it around a 9:15 pace.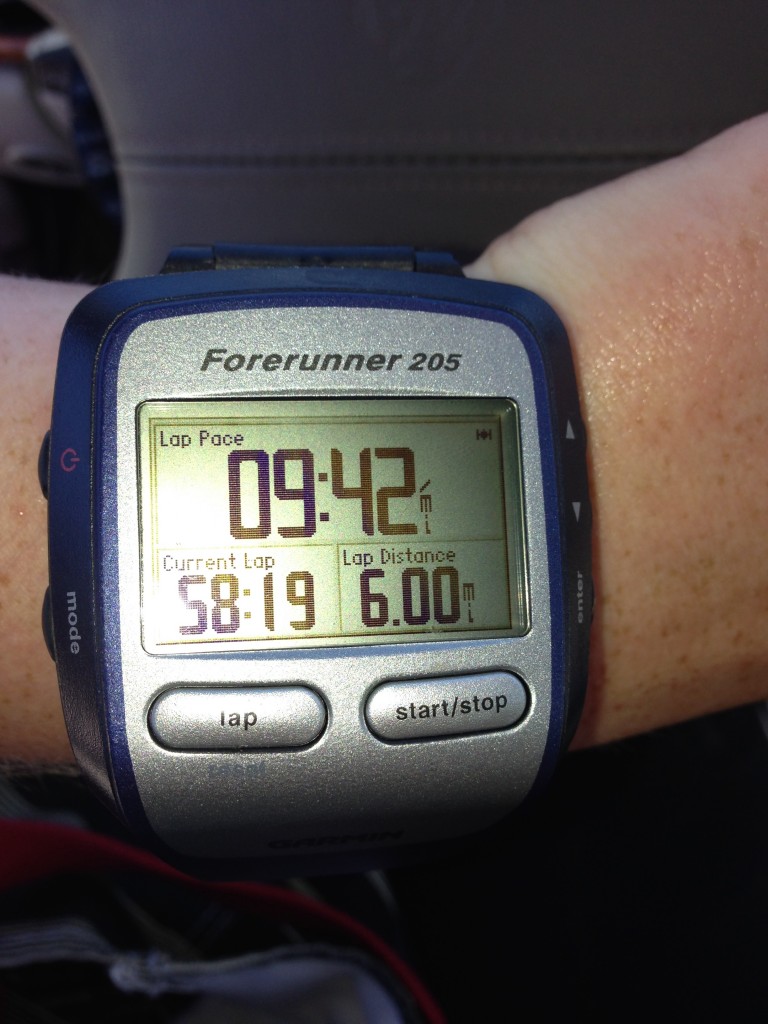 I was definitely sore from this! I then returned home to visit my parents and kitties-but not before being convinced to spend the night at home so I could do Murph at my home Crossfit today.
I refueled with a simple egg sandwich and some of my mom's leftover birthday cake.
After catching up with my parents, I was off to the mall for business casual shopping with my high school friends! The only picture I have from that was a froyo break.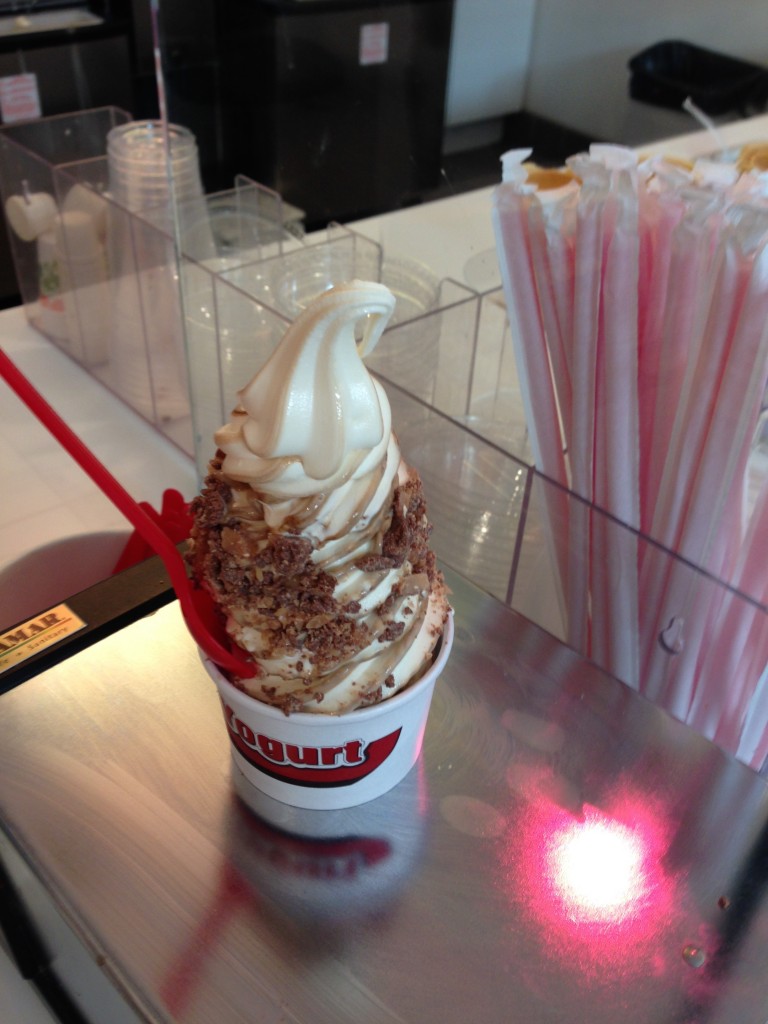 Dinner with my family was a favorite of ours-BBQ chicken salad. The salad consists of chicken breast with barbecue sauce, on top of a salad of lettuce, fresh corn, red pepper, onion, tomato, avocado, and olive oil and lime juice.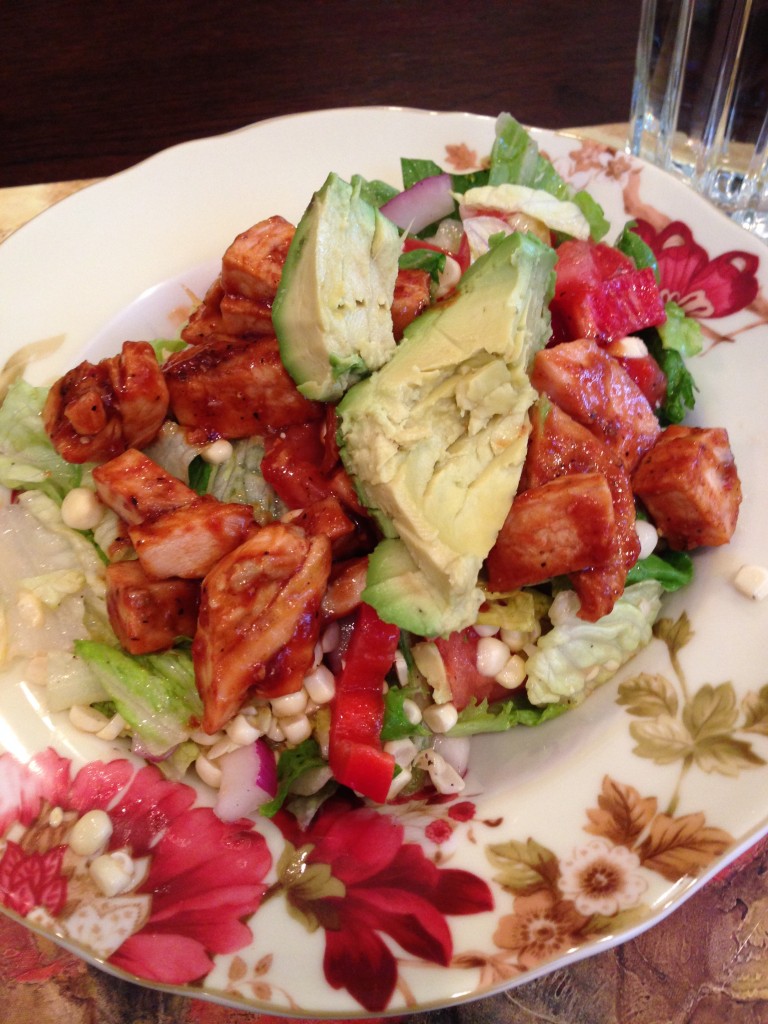 I also managed to get plenty of kitty time! Although my allergies definitely flared up. Worth it!
Monday morning, I did" Murph"! Murph is  a Crossfit workout named after a fallen soldier, Mike Murphy, and is traditionally done at Crossfit boxes on Memorial Day. It's one of my favorite Crossfit workouts, and consists of the following:
1 mile run
100 pull ups
200 push ups
300 squats
1 mile run
It's one of the longest Crossfit workouts, and is recommended if you're beastly to be done with a weighted vest (which I of course did not do).
I've done this workout once before. Like last time, I broke up the middle circuit into 20 rounds of 5 pull ups (banded), 10 push ups, and 15 squats. I was conservative on the run, but I'm definitely slower running than last time I did this (although my legs may have been a bit heavy from the previous day's run). I was about 20 seconds off of last time on the first run, and significantly slower on the second. 300 squats makes the second mile feel like death! Although I didn't beat my previous time (3 minutes off), I was the 3rd person to finish, and the first female! My time was 47:30. But here's the super crazy part. The pull ups were so easy! I used the same band I always use for WODs, and it just never got difficult like I was expecting! So after I finished the workout and gulped down water, I figured, what the heck. I'll try some unbounded pull ups. (If you're keeping track, I've done one pull up once.) So, I just did it. And it wasn't hard, at all. So I did another. And another. What…?!? It felt just like doing the banded pull ups! So I've clearly been slacking off! I think doing 100 pull ups with the band really honed in my kipping technique..or something. It was awesome though! I'm going to try to keep up this new found ability!
And here's a group shot post-Murph.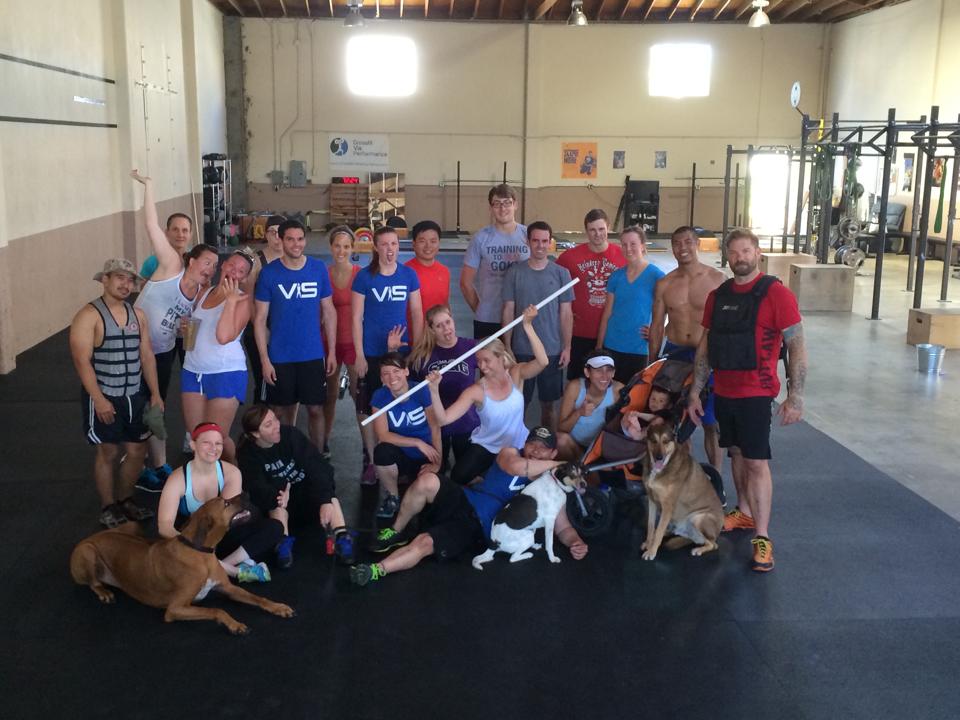 Right before leaving this morning, I threw my experimental loaf in the oven. It was good, but still needs some work before it's worth sharing. Any guess as to what it is? 🙂
After Crossfit, I refueled with some of that, plus some egg salad and roused carrots. No pic, so here's breakfast pre-Murph: egg sandwich with Monterey Jack, on whole wheat.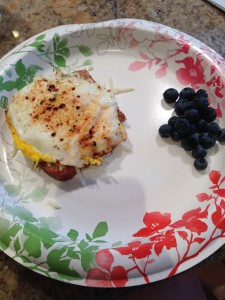 And some of MY leftover birthday cake was consumed as well.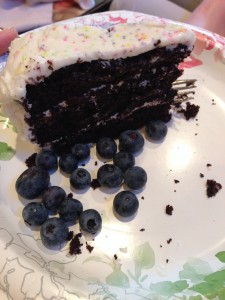 And now here I am! I may not have had the healthiest weekend in terms of sugar consumption, but it was definitely active-I got some great workouts in! And I loved the time spent with friends and family. Now, I just gotta push through these last few weeks until summer!
What did you do for the long weekend?