I hope everyone had a fabulous weekend!
I want to start this post with a recipe for my new Quick and Easy series, and then I'll recap the fun had this weekend.
The meal idea? Pizza eggs! Not only are these absurdly easy and delicious, but they're a fantastic use of extra pizza or tomato sauce. Tip: if you're cooking for one or two people, freeze individual servings of pasta sauce out of the big jar in baggies for later, and defrost as needed. I can never get through a jar before it goes bad!
We made tortilla pizzas and had a little extra sauce, so I took the opportunity to make pizza eggs.
It's super simple. Start with eggs (and spinach, if you want it!), and when the base of the eggs starts cooking, add mozzarella and pizza sauce on top, omelet style.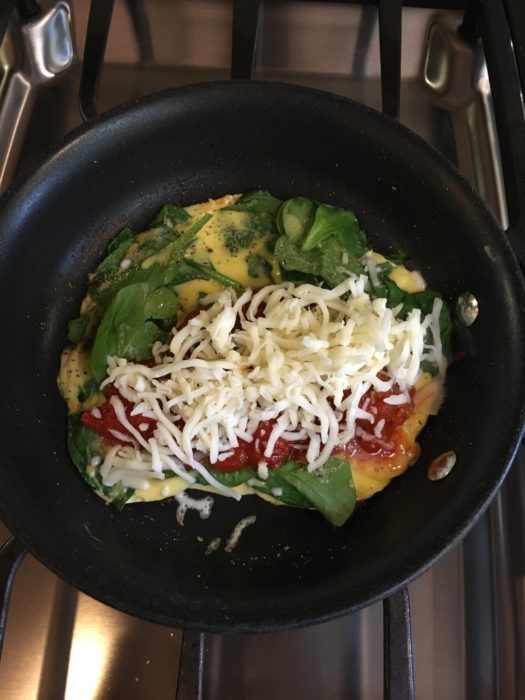 Then flip.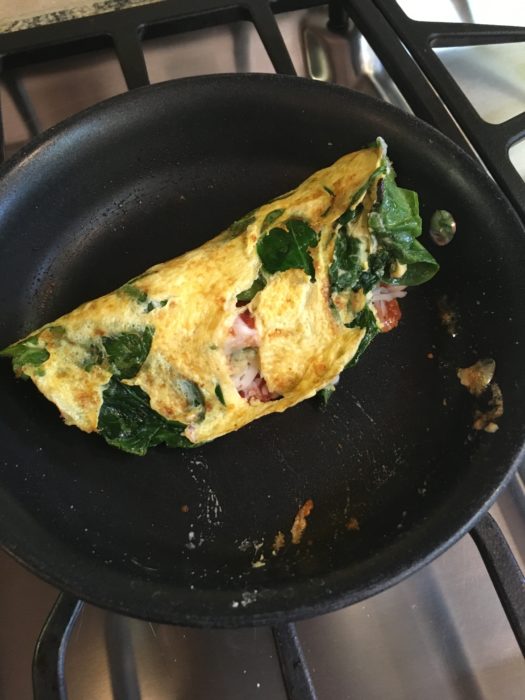 And serve! (Avocado toast with everything bagel seasoning is everything.)
And now the recap! I started Saturday with a spin class from one of my favorite instructors. I figured it would be a good idea to get a little movement in before all the stiffness and soreness from 17.4 set in. It felt surprisingly good, but it's possible that it was just in comparison to how much pain I was in during 17.4. Either way, it was nice to get a little movement in before laying low a lot of the weekend.
Saturday afternoon, my Flapjacked cookie mixes came! I'm a huge fan of the muffins, so of course I had to give the cookies a try. One thing I will say is that the nutrition facts are a little deceptive. They look pretty good, but they're actually just for the dry mix, not counting the 6 tablespoons of butter that you add!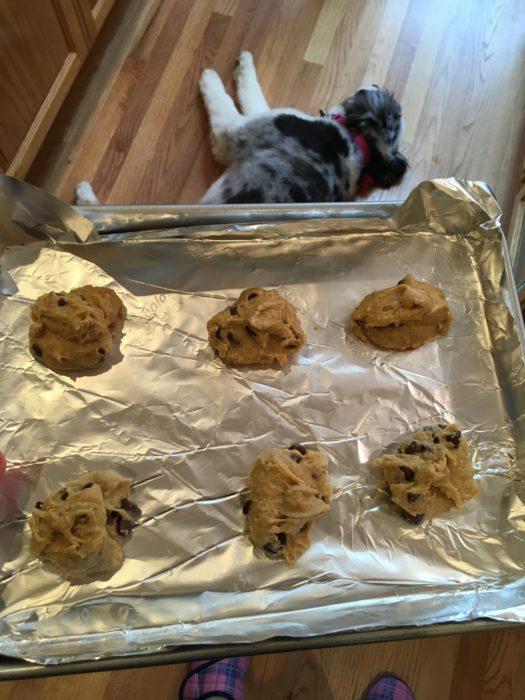 That being said, they tasted delicious and felt a little bit healthier than the average cookie.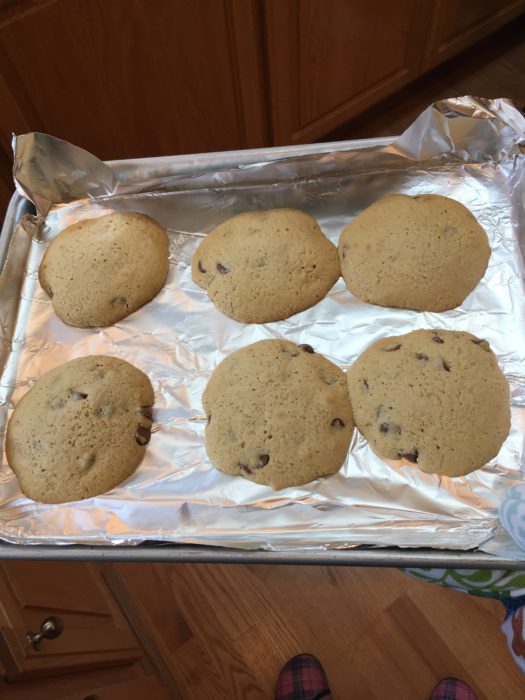 They had a denser, more oat-y texture than your average chocolate chip cookie.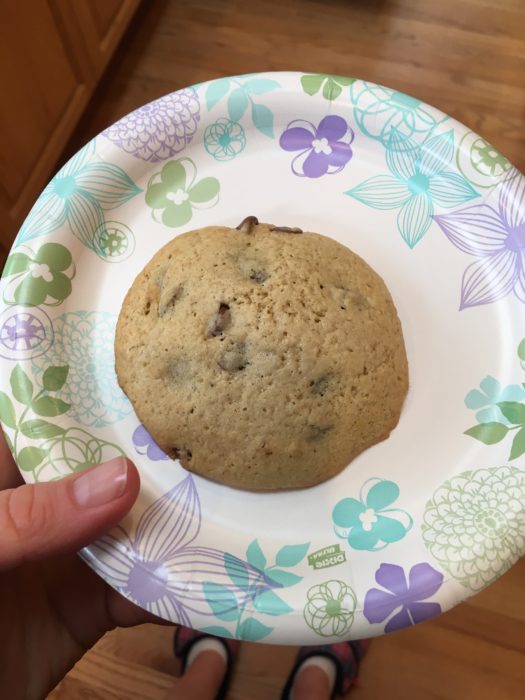 They get my stamp of approval! That said, there's a full tablespoon of butter in a serving, which is a lot (especially for someone like me who is very fat sensitive). I think I'm going to try and make them with applesauce in place of butter (or half of each) to see how they turn out. I'm eating these as a healthy cookie, so I wouldn't mind a healthier texture.
I went to the grocery store to pick up ingredients for dinner, and had to snap this picture: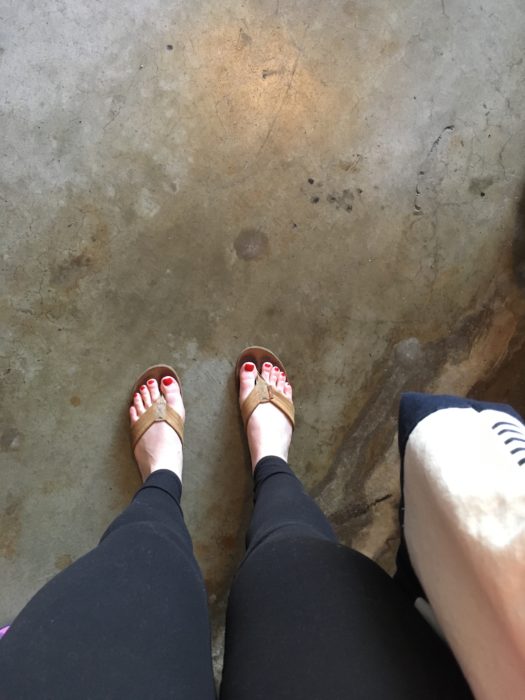 For most, wearing flip flops to the grocery store is not a big deal. For me, it is! After numerous foot injuries, especially my stress fracture, I truly didn't think I'd ever be able to wear flip flops again. The fact that I can just gradually slip them on and go to the grocery is huge!
Also huge? I started playing grocery store monopoly. I've been asked about a few times lately, and I figured, hey, I've been doing the shopping a lot more for my family lately, I could see myself getting really into that!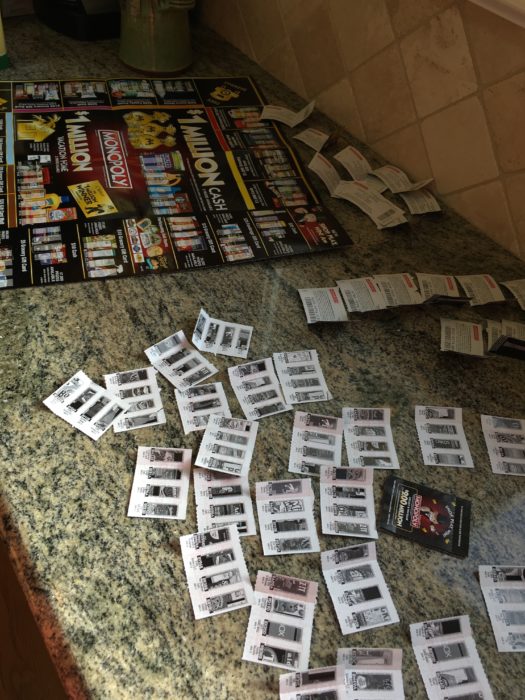 Man, is it addicting! I've one away from winning a lot of things! (although obviously I do not have high hopes). There are some instant wins and coupons though, so now I have enough instant wins for my family to get free donuts! Win!
That night for dinner, and I made a soup for my Quick and Easy series, which should come up next week. Served with Brazilian cheese bread. This frozen delicacy takes any dinner form good to great in 20 minutes.
After dinner, we tried out an incredibly local brewery (it's like a block from Crossfit). Even better, it was dog friendly, so Chloe had her first brewery experience!
She was bad, then good. She was pretty barky with another dog at first, but then calmed down. EVERYONE wanted to love on her, so I guess she got away with some of that behavior because she's cute? Eventually she settled in with her bone though.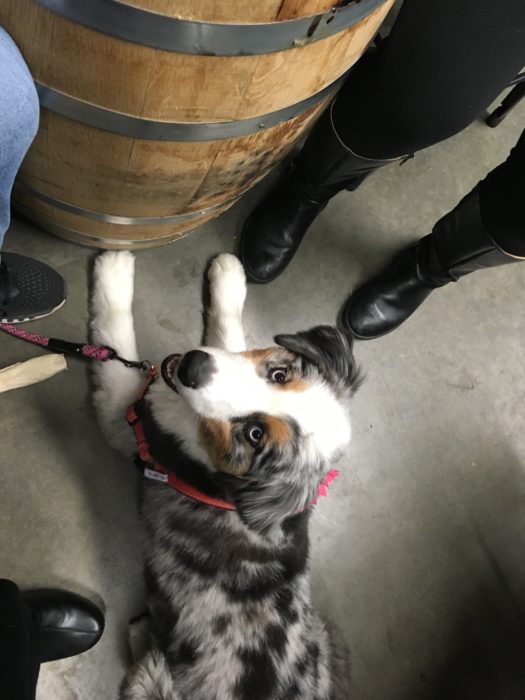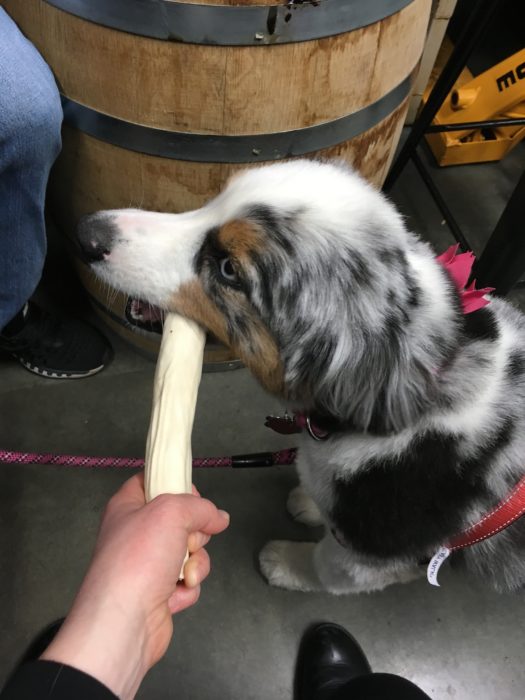 Bone=uninteresting unless I'm holding it….
Most of the beers were IPAs, which we knew coming in, but I got a porter blended with brandy that was really good!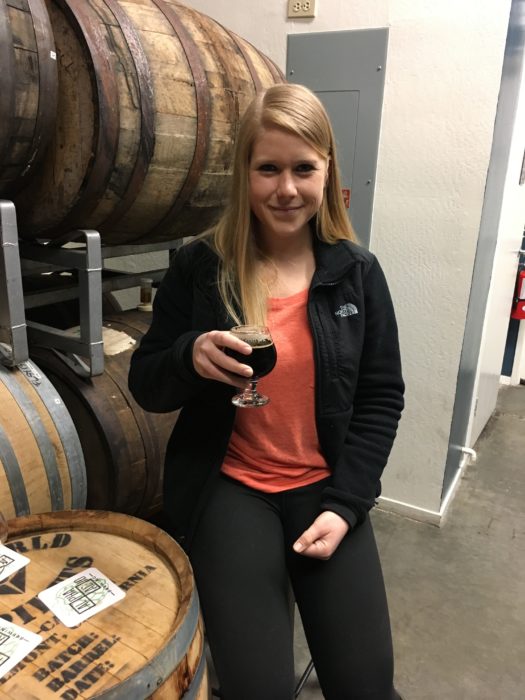 Froyo was on the way home, and I'm not one to pass up that kind of opportunity.
Dulce de Leche, chocolate, and hot fudge.
Check back tomorrow for soup and a little California flare!