Aloha (again) from Maui! We're staying in Ka'anapali this time, which puts us a short 10 minutes from Lahaina, which has pretty much everything I would need or want.
Monday morning, I dropped into Crossfit State of Mind in Lahaina .It's a pretty small box, but everyone was really friendly. We did Grace, which is 30 clean and jerks. I did it with 85 pounds and finished in 6:08! We had extra time after the workout so we did a difficult cash out, which was a 7min AMRAP of 10 toes to bar and 10 burpee box jumps.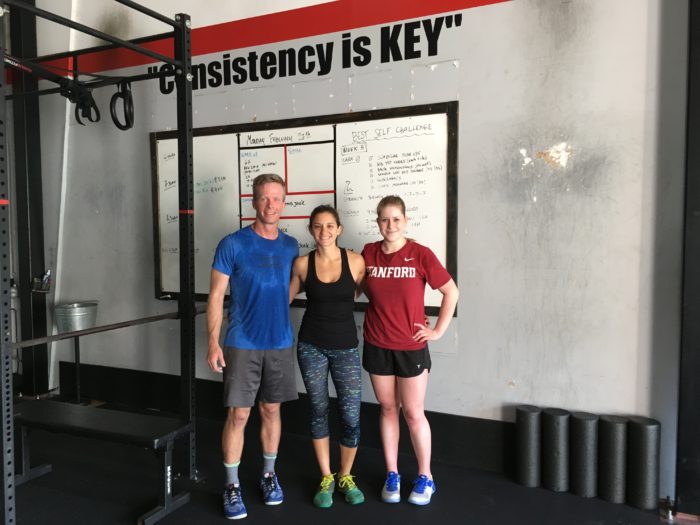 I have to say, I definitely felt more human after a good workout!
For breakfast, I was all about the fresh fruit.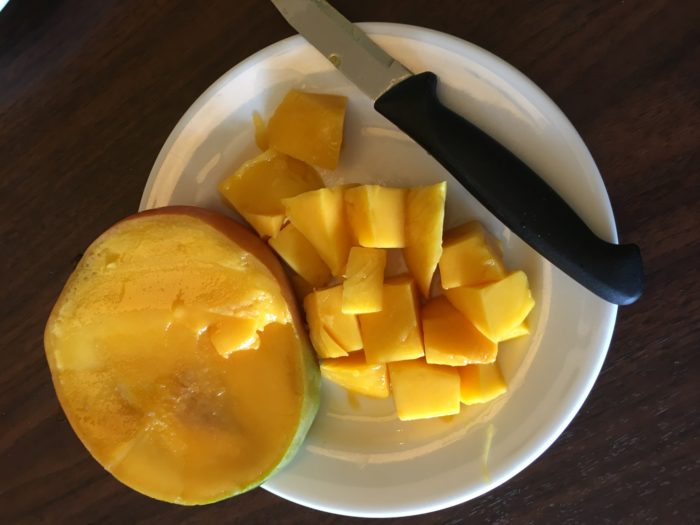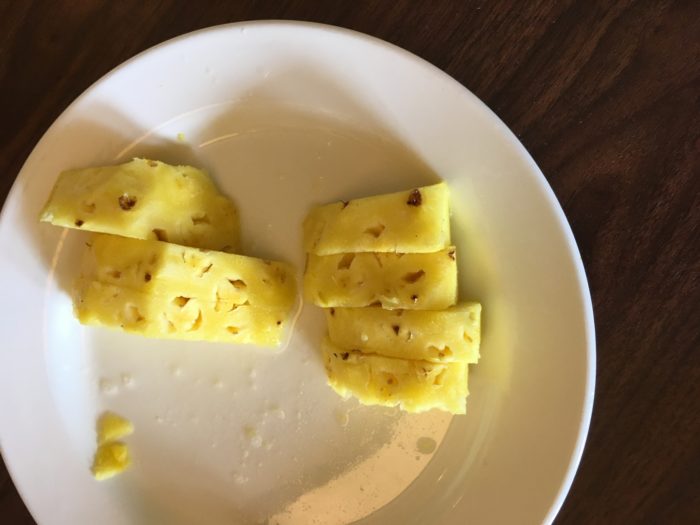 Plus some cheerios and yogurt with sunbutter for a little protein.
After breakfast, we spent the rest of the morning at the beach.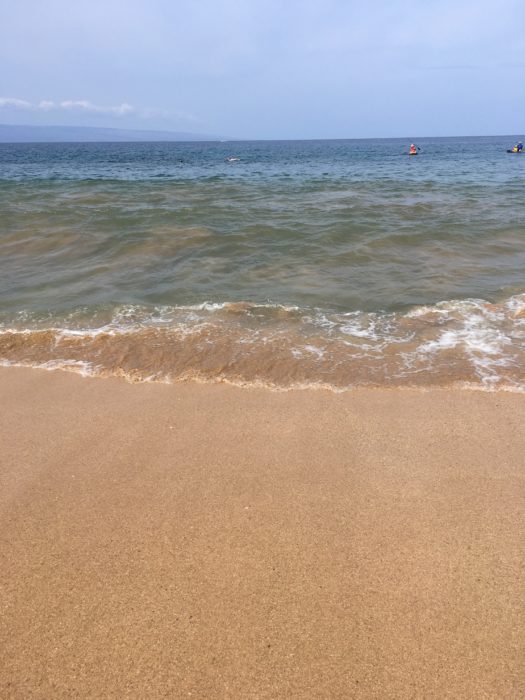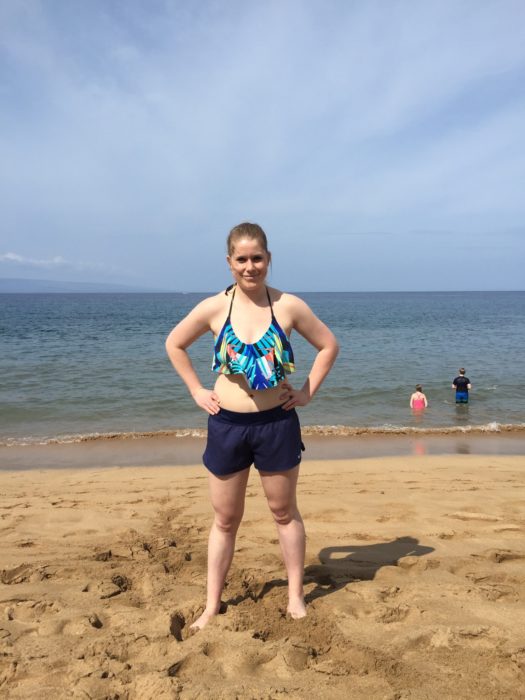 After cleaning up, we went to Leilani's for lunch in Whaler's Village. I passed on the alcoholic lunch beverage (I'd be asleep that afternoon) in favor of a pineapple vanilla soda. How pretty!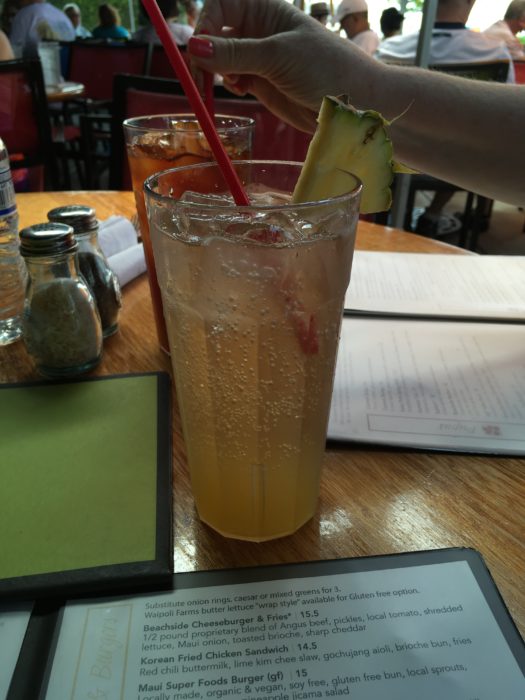 For my main meal, I had a really unique salad salad with crystalized ginger, pumpkin seeds, cabbage, broccoli, kale, pickled beets, and a miso sesame vinaigrette.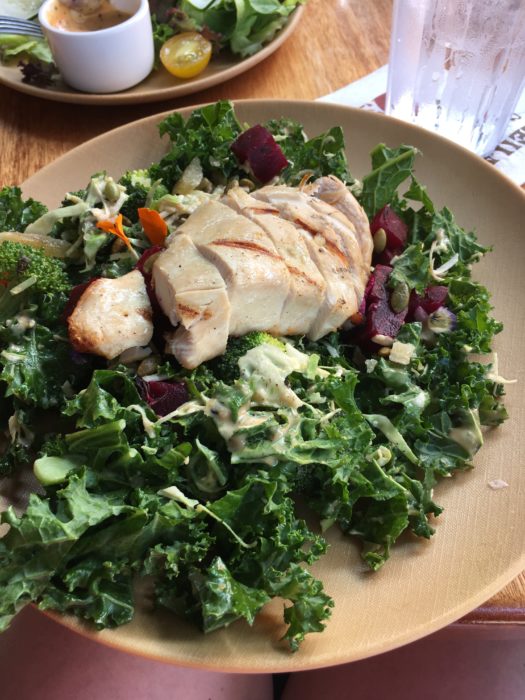 After lunch, we headed into Lahaina to visit the Maui Sugar Shop, and all gluten free bakery that is AMAZING. My parents went to Maui without me on my dad's business trip in the fall, and they still stopped in there.
For lunch dessert, my mom and I split a cream puff and a chocolate lilikoi doughnut.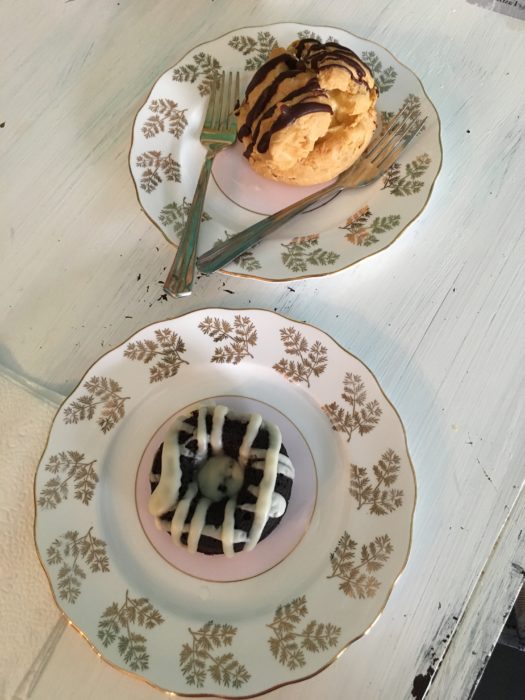 The doughnut was absurdly good. I think it was actually baked, not fried! I don't really liked the fried taste of doughnuts, so that was even better!
Then, we walked down the main road, checking out various future menus, with one destination in mind.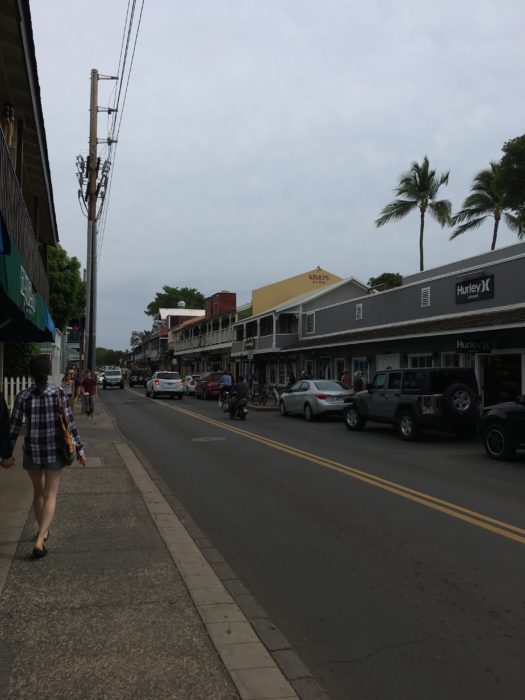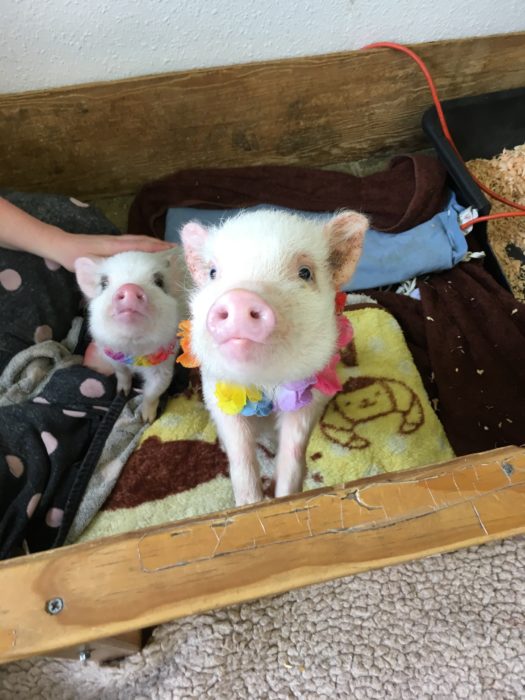 Piglets! Every time we've ever been to Maui, since I was little, we've come to Dan's Greenhouse to visit the adorable mini pigs.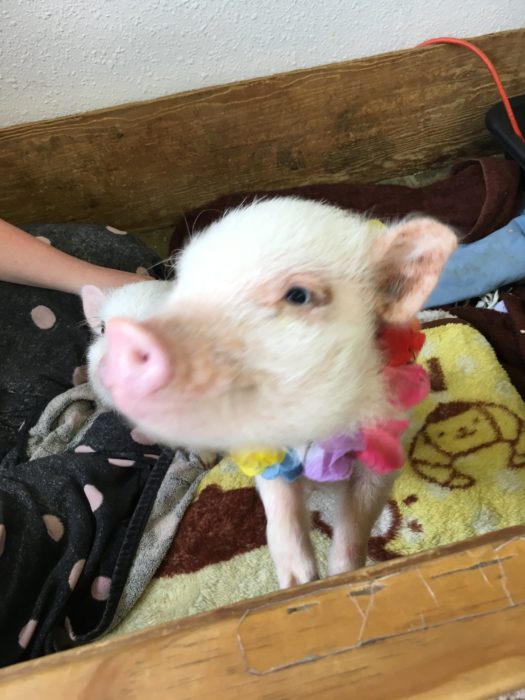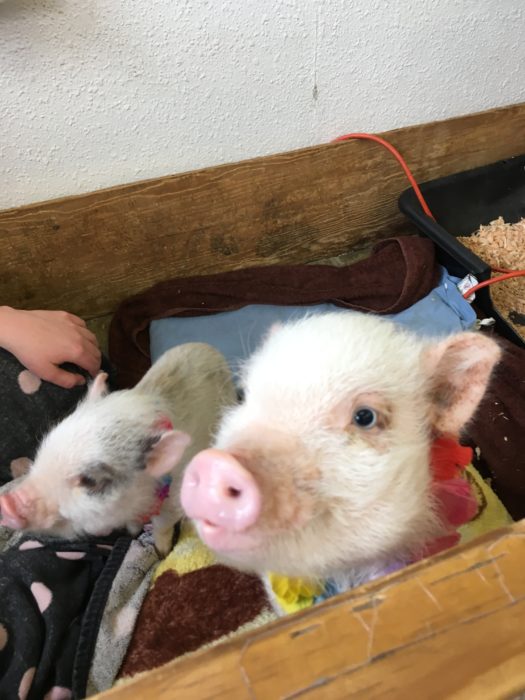 These guys are why I stopped eating pork back when I was pretty little. The best part is that you can feed them, and these guys were SO snuggly!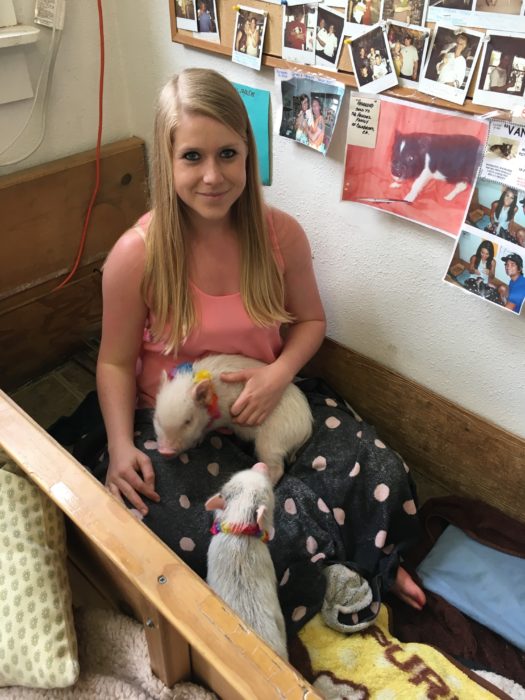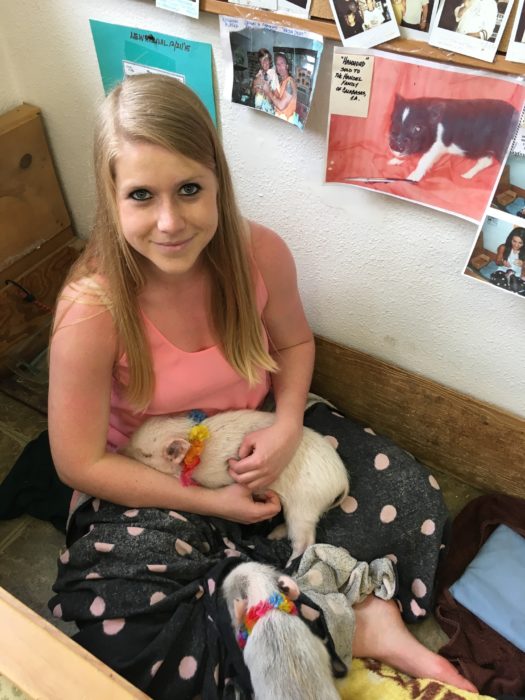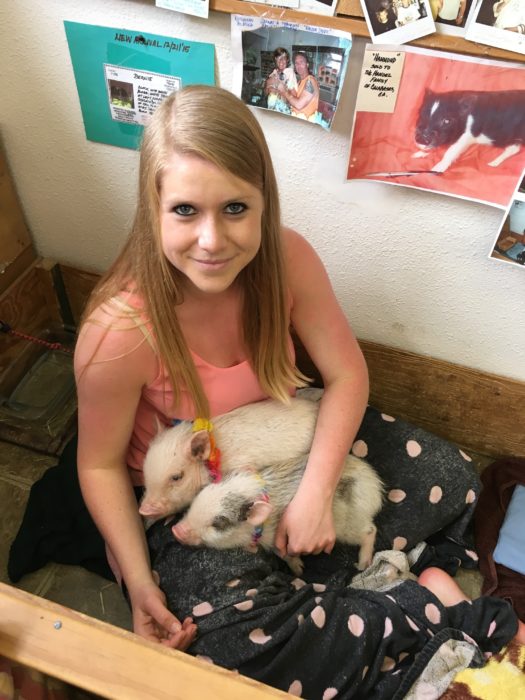 One of them was quite insistent on burrowing into my leg though, and now I have a little snout bruise!
I honestly could have sat there forever.
But alas, it was time to move on.
Back at the hotel, we did our own little happy hour, but I made mine kombucha happy hour. We made another stop at the GF bakery on the way to pick up things for later, and one item was delicious brazilian cheese bread. This was cheesier and denser than the kind we normally have, but equally delicious!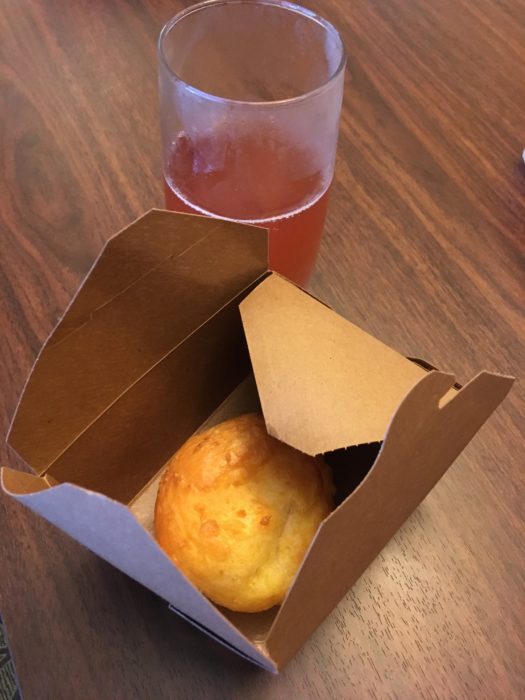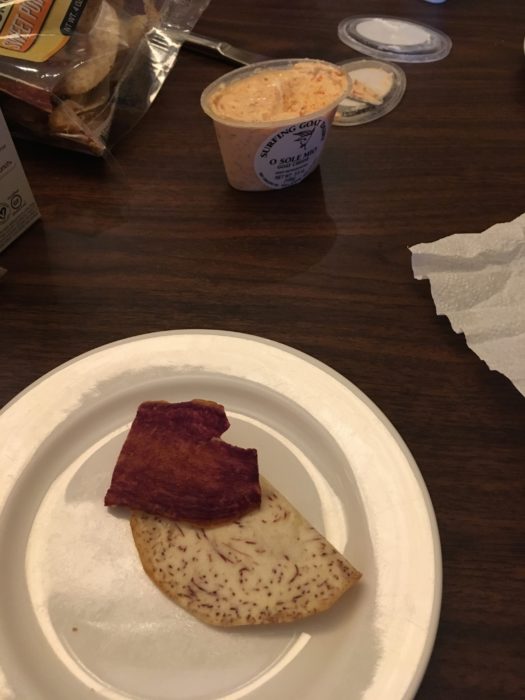 We also had some taro chips and the Surfing Goat Dairy cheese.
For dinner, we were a little burned out on food so we cooked in. Although I use the term "cooked" a little liberally here. I made a salad with local greens, rotisserie chicken soaked in GF teriyaki sauce, fresh papaya, grated carrots, sweet Maui onions sautéed, and papaya seed dressing. YUM.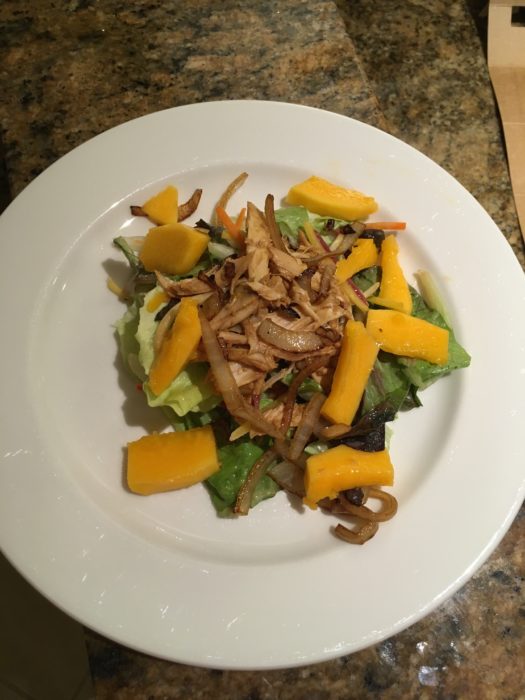 For dessert, my mom and I split a Lilikoi and chocolate cupcake from the bakery.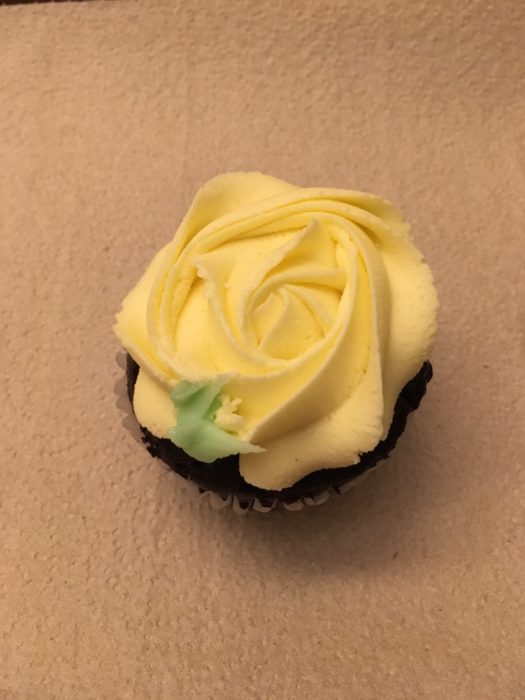 Tuesday morning, I went to a spin class at Enjoy the Ride. It's really cool because they have a big TV screen that shows different terrains and feels like you're on the road. It was weird though because one of the scenes was from near my area, and I'm sure I've driven on that very road before!
For breakfast afterwards, I wasn't really feeling yogurt so I had a bar and a mango. Have I mentioned how amazing the fruit here is??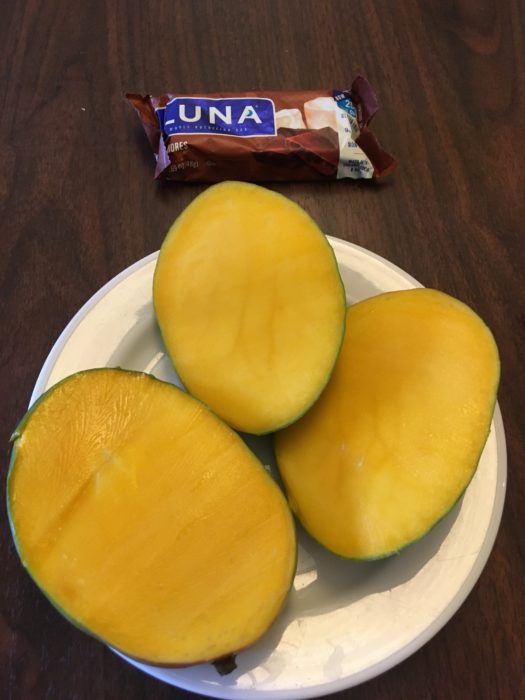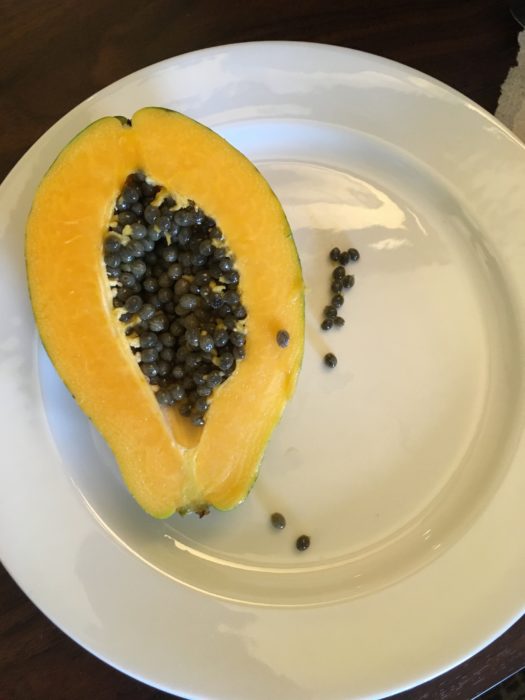 Plus papaya for a snack.
That afternoon, we drove over to Kihei for a tour of Maui Brewing Company!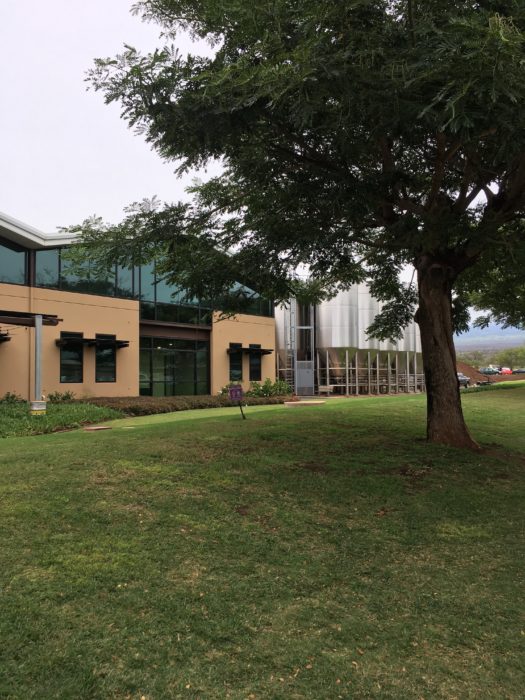 We had some time before the tour started, so we hung out and tried a sample of a dark beer.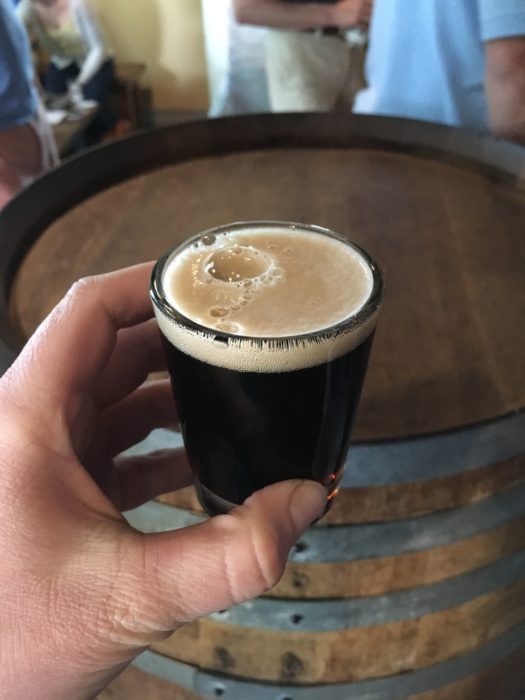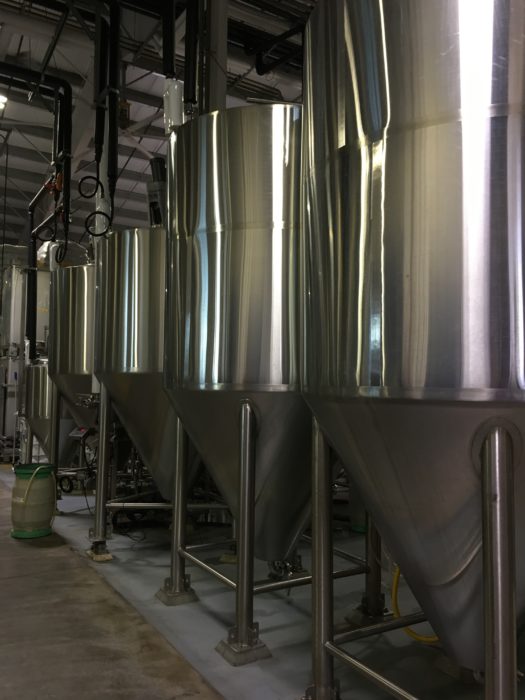 The tour was really informative, and taught a lot about the beer making process. We got to see the various ingredients of beer (malt, hops, water, yeast).
After 30 minutes of learning, we finally got to taste!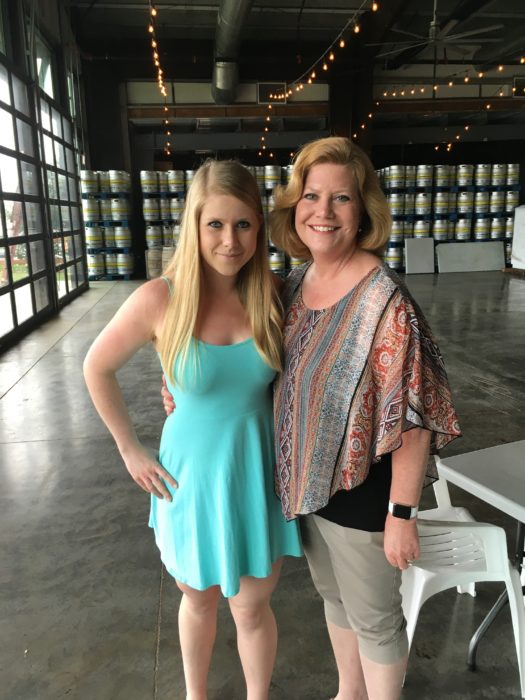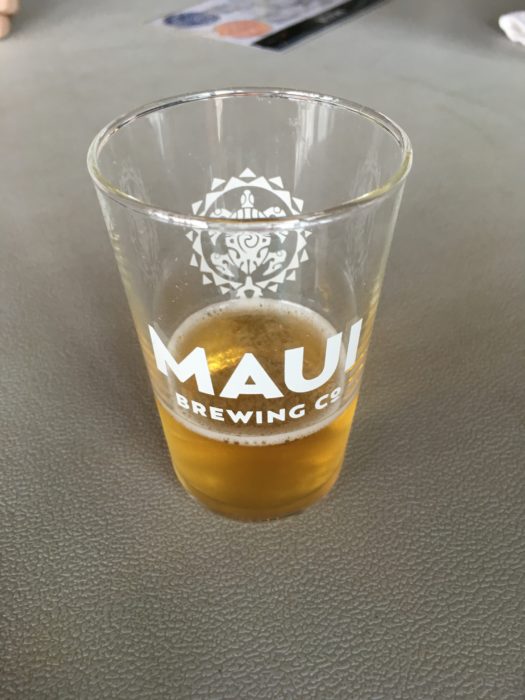 I think my favorite was the Bikini Blonde, which felt like it would be a great beach beer. Apparently it had a strong malty flavor.
As part of the tour, we got a voucher for one beer out of their almost 30 options in the taproom. Unfortunately for me, some of their best and most popular beers are coconut porters, which sadly I'm allergic to. I was happy with my bikini blonde though!
I absolutely loved the glasses.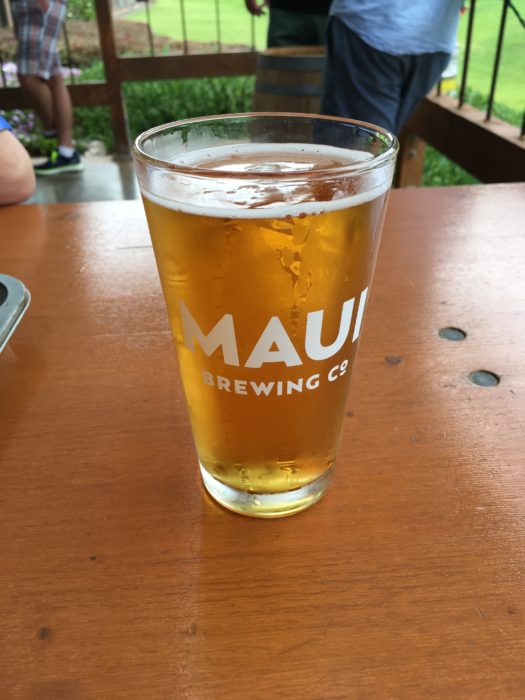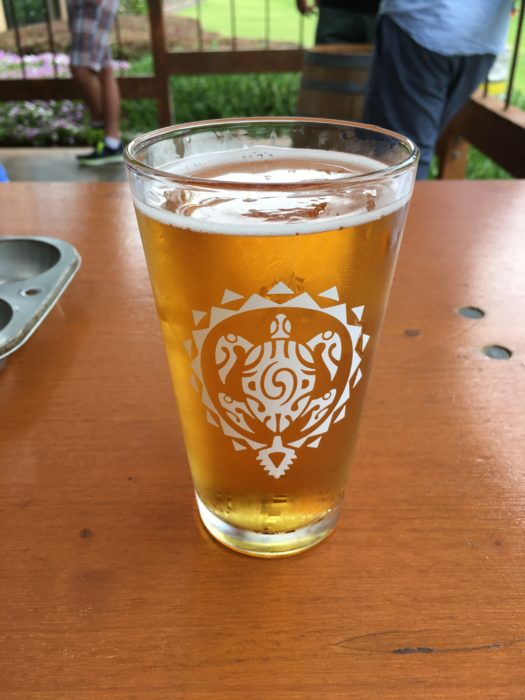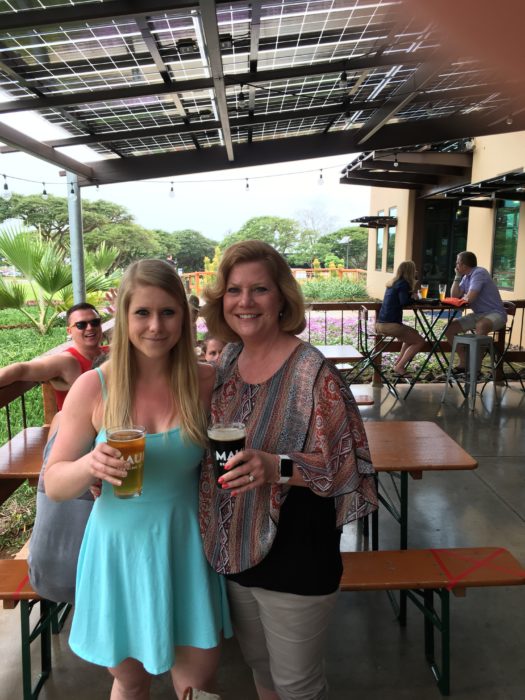 After a late breakfast, we were ready for an early dinner after our tour right down the street at Maui Brick Oven, a pizza place that is totally gluten free! This was an absolute gem of a find.
The highlight of course had to be the fried avocado.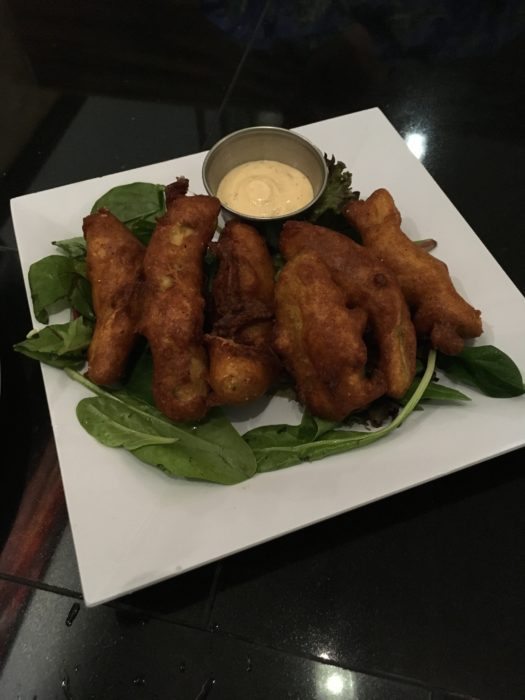 We also got a farm salad with avocado, goat cheese, and grilled veggies.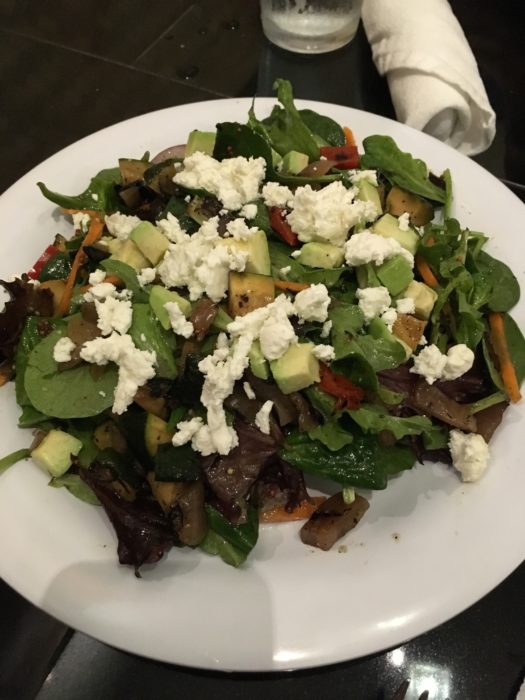 For our pizza, my mom and I split one with grilled vegetables and garlic.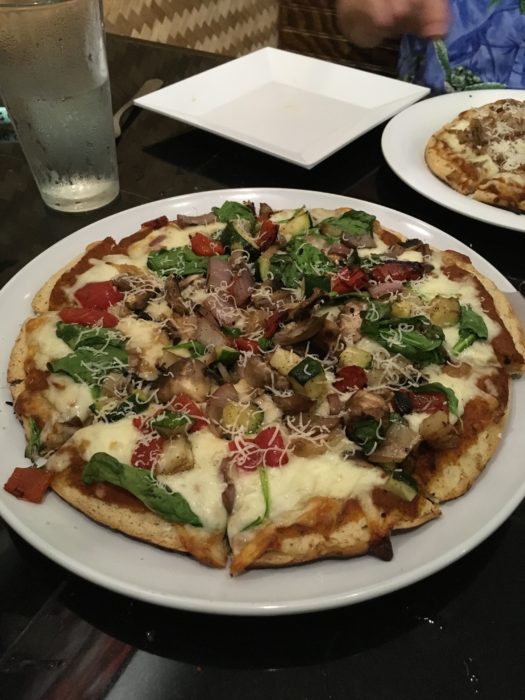 We were pretty full, but managed to find room to split an amazing molten chocolate lava cake for dessert.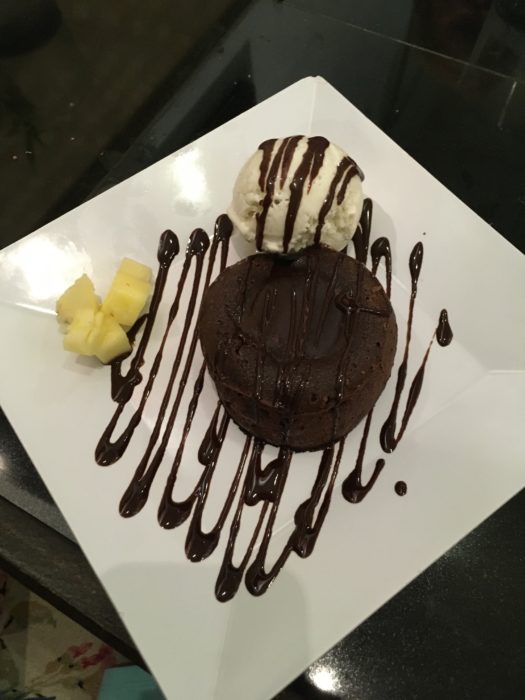 Baby goats, cupcakes, Crossfit—what more could I need?