I started Wednesday morning with a workout in paradise.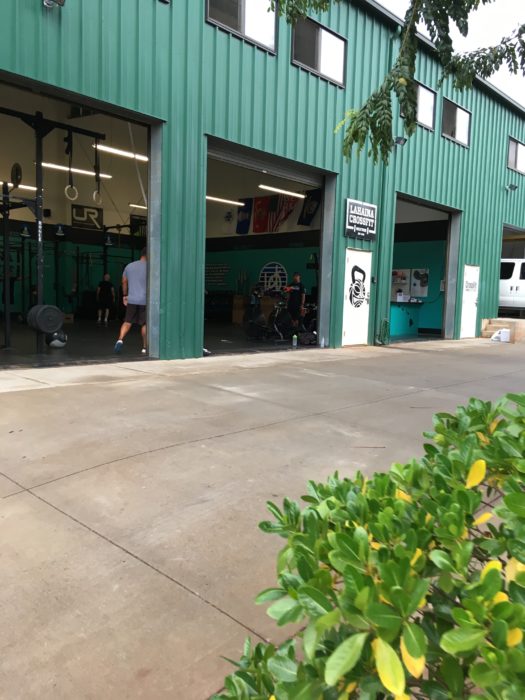 I dropped into Lahaina Crossfit and got a great workout in. Clean and jerks and front squats for strength, then a 6 minute AMRAP of 42 double unders, 30 wall balls, 18 toes to bar, then 5 minutes rest before another 6 minute AMRAP of 21 doubles, 15 wall balls, 9 toes to bar.
Not a bad backdrop to workout to!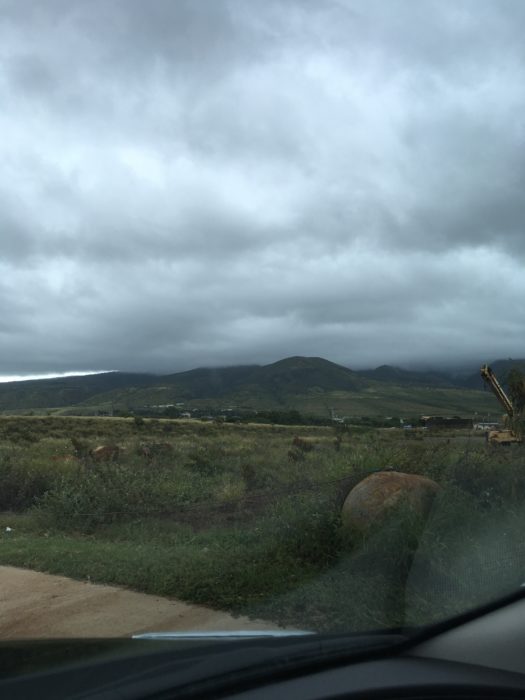 Breakfast continued to be all the tropical fruit. Passion fruit in yogurt is delicious.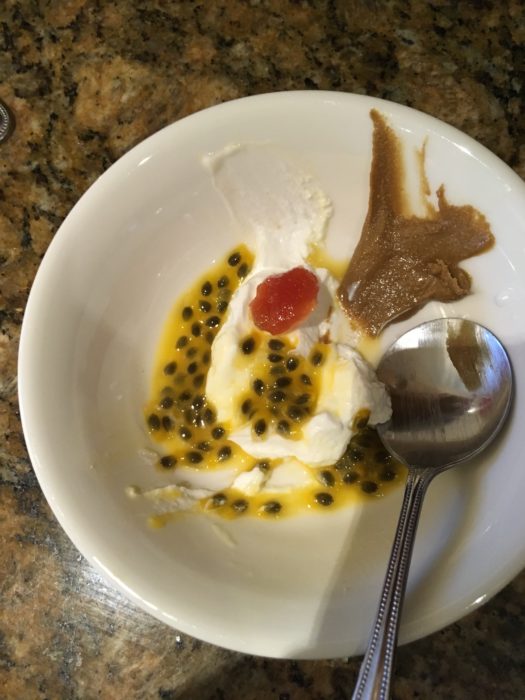 For lunch, we went to a little local food restaurant, Ono Kau Kau, for my dad to get some lau lau. I got a salad with BBQ chicken, which was perfect with full access to my dad's rice.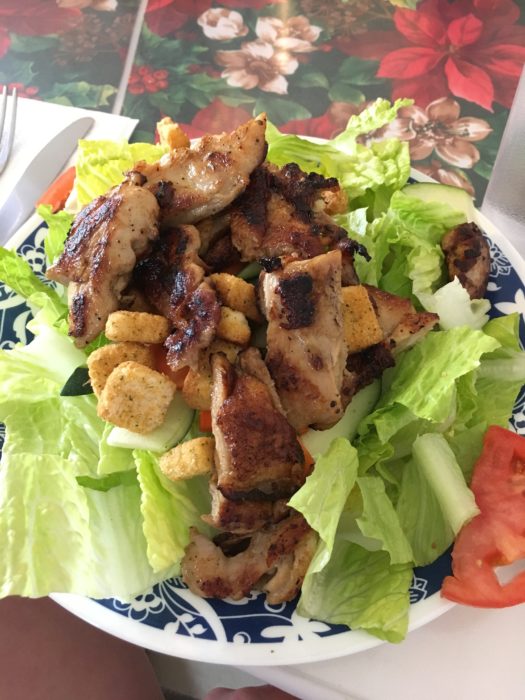 Basically this whole trip, the weather report showed rain. However, there was very little rain up to that point. Right before we left for lunch, the rain started. After lunch, we headed into Lahaina for gelato, and right as we drove in, the rain started going insane. The drops were huge. Even stopped, we had our windshield wipers go all out. As a result of the sudden, crazy rain, the streets of Lahaina were a river.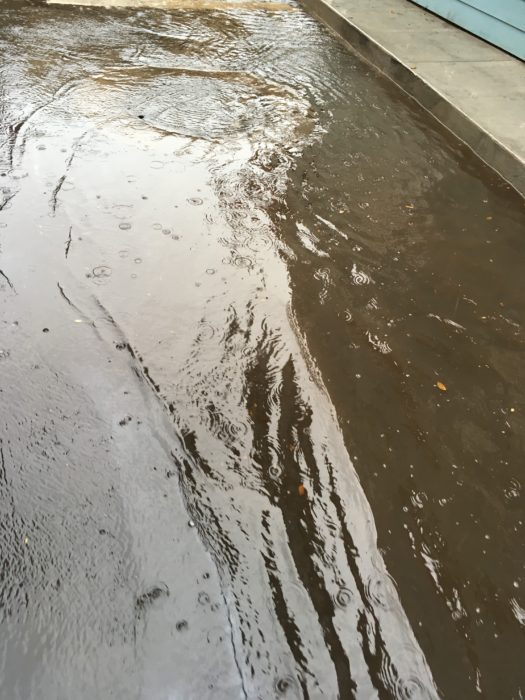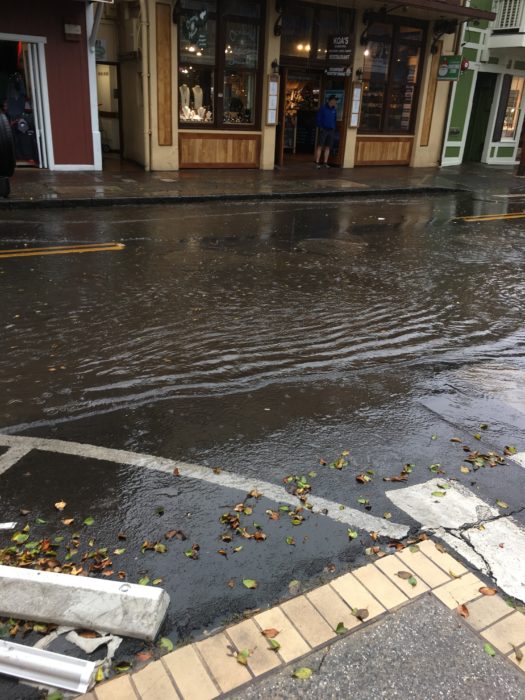 The things were do for gelato. Salted caramel.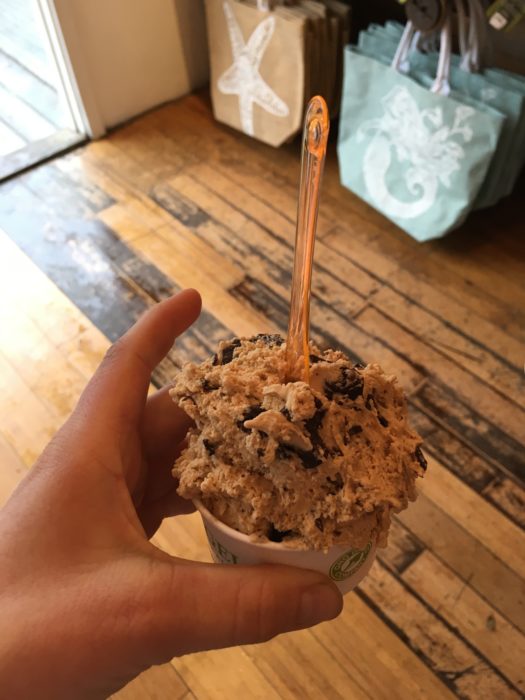 Naturally, we picked up more GF goodies for later. Later that afternoon, we had happy hour in our hotel with nachos and passionfruit beer.
For dinner, we made the same salad as before, since we had a ton of leftover ingredients. Plus leftover pizza.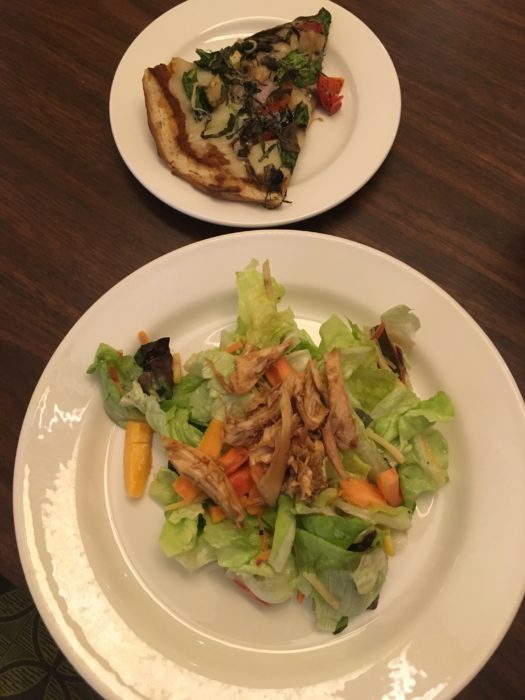 Dessert: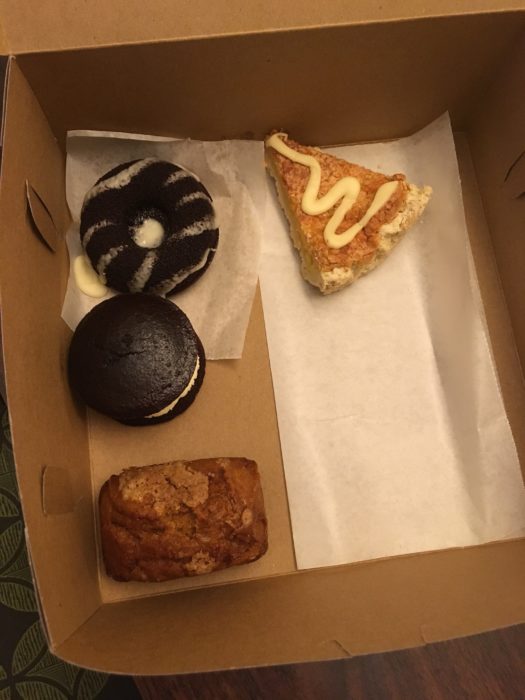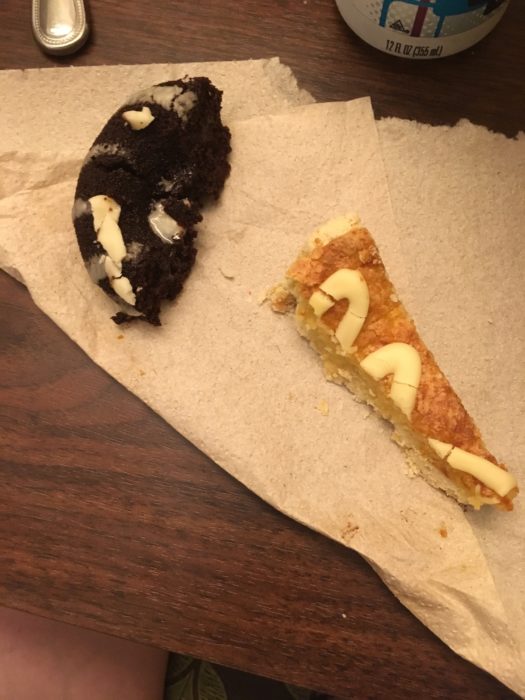 Another lilikoi chocolate donut, lemon tart (surprisingly a winner) with lilikoi glaze, a whoopee pie, and pumpkin bread.
The following morning, the storm clouds cleared and we headed to the pool to catch some rays and try to even out my tan lines.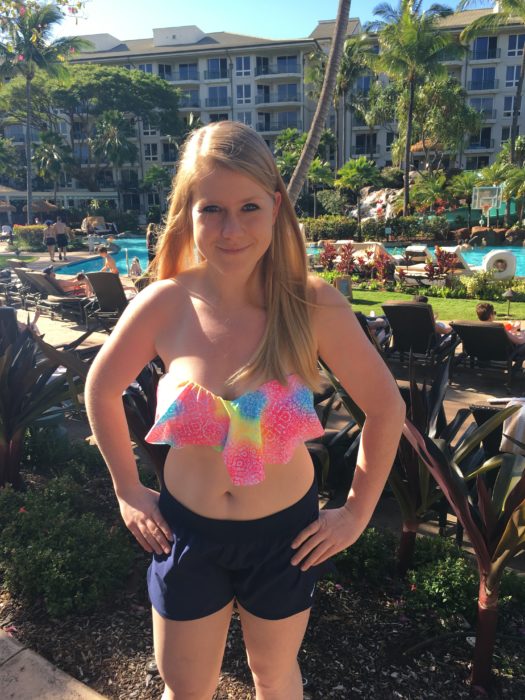 Then, I headed inside for a 3 mile treadmill run. Yeah, it was beautiful out, but sometimes it's just easier to hop on a treadmill and get it done.
For lunch, we went to the Maui Tropical Plantation. We used to go there when I was little; it's a beautiful property with all kinds of fruits and vegetables growing, a pond with ducks and fish, a little shop, and now zip lining and a restaurant. The restaurant was really nice. Check out the view from our table!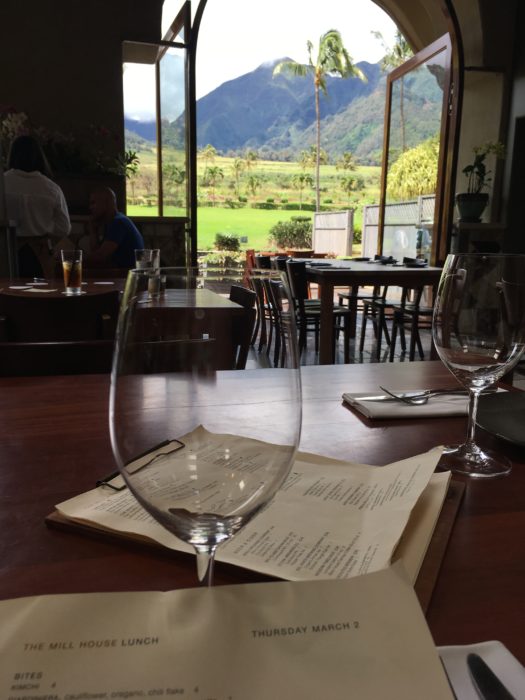 For my meal, I ordered a salad with local greens, root vegetables, ricotta, lemon dressing, carrot puree, and fish.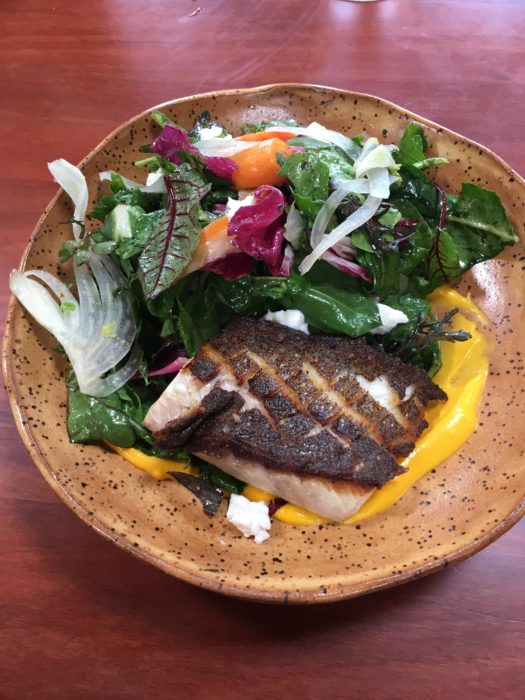 We walked around the beautiful property a bit before taking a tram tour.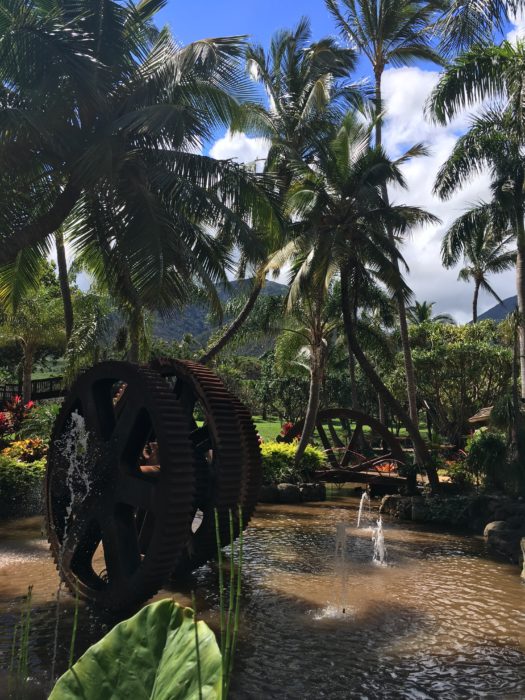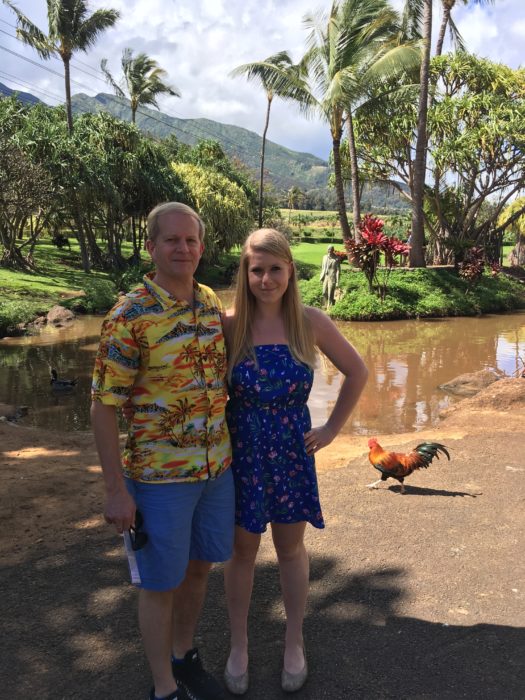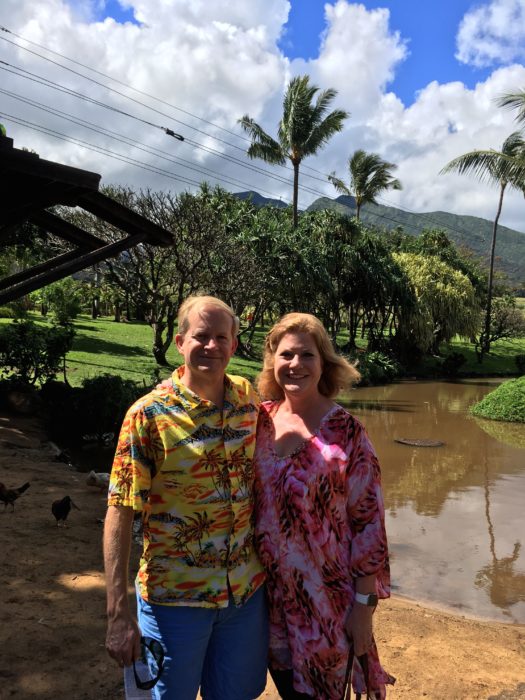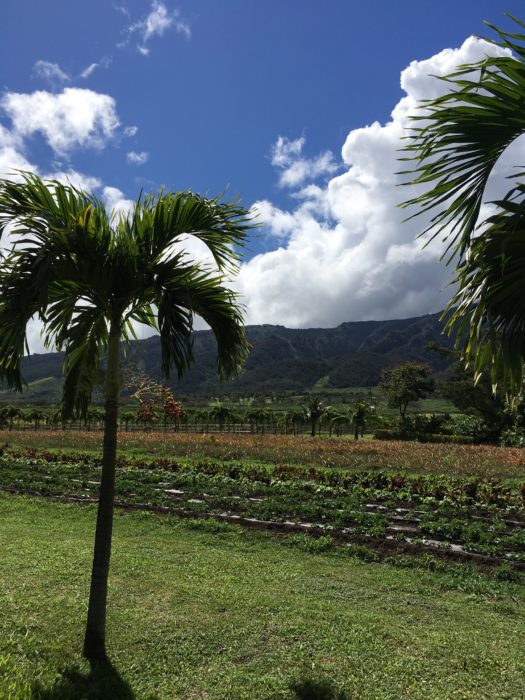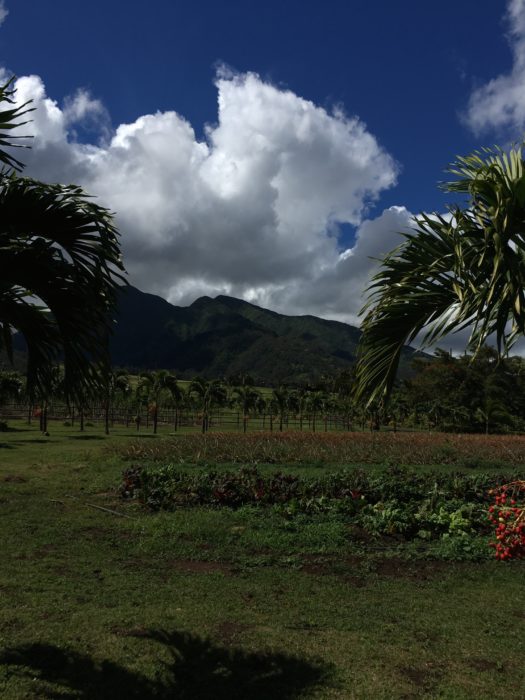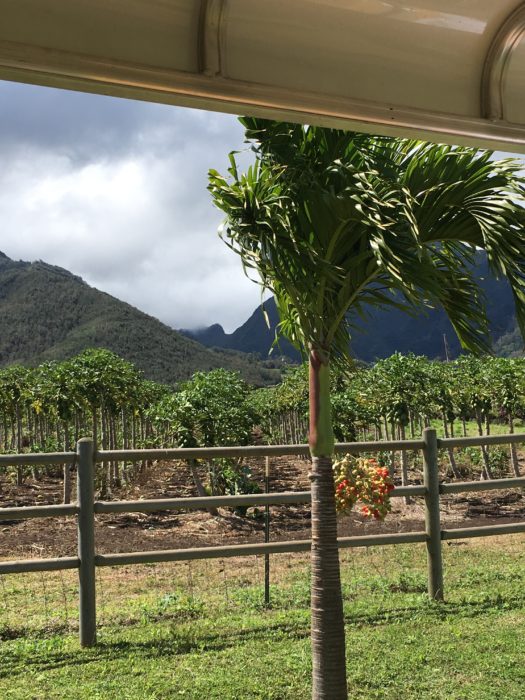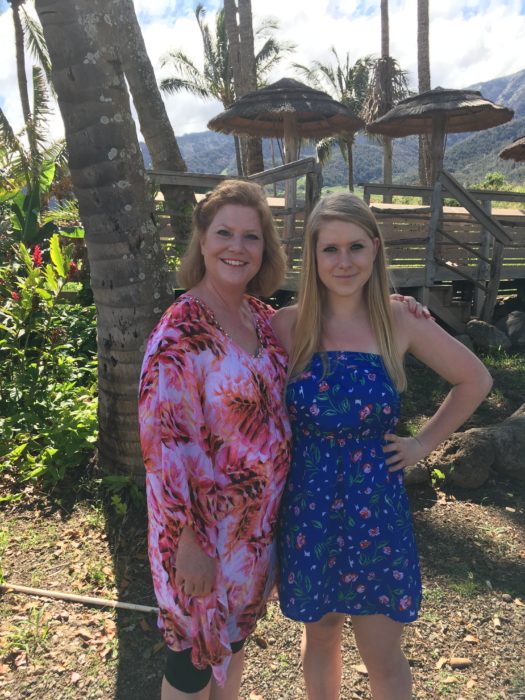 They grow all kinds of things there: from mangoes, avocado, and macadamia nuts, to dragon fruit, coconuts, and starfruit.
After the tour, we got ice cream on the property. I had pineapple.
When we finally made it back to our hotel, we slipped into the end of happy hour discounts, and enjoyed $5 drinks by the pool.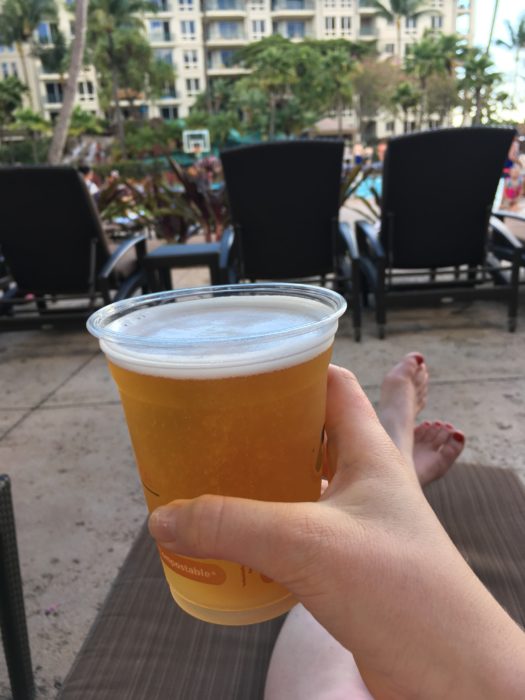 I met a new kitty friend outside the elevator. He was super sweet and purry! Naturally, my trip to the room to get ready for dinner took far longer than anticipated.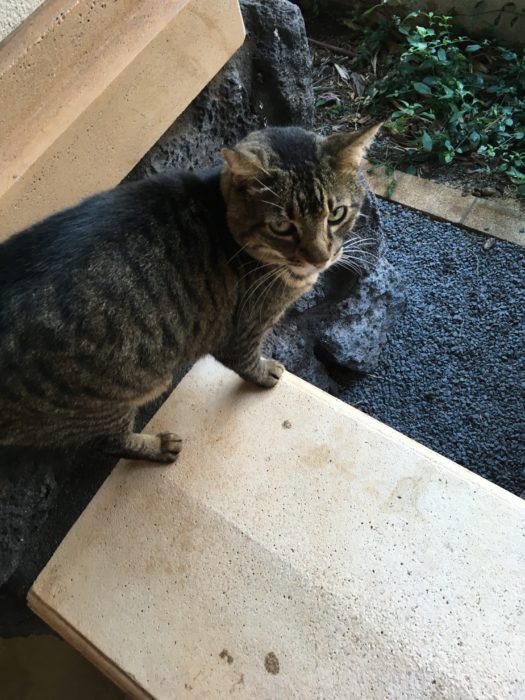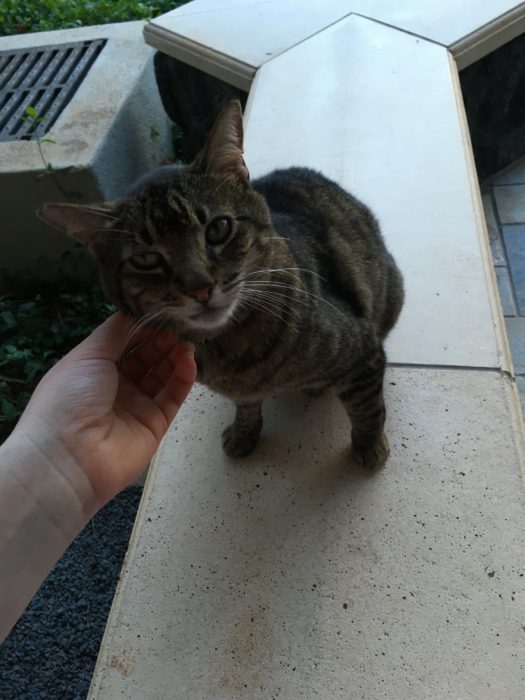 For dinner, we walked over to a restaurant of a neighboring hotel. We got a really interesting appetizer of fruit with cinnamon sour cream dip.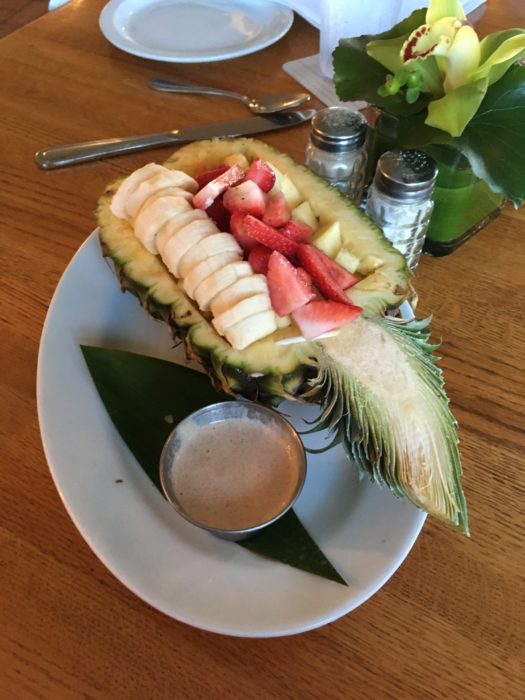 My meal was a vaguely Greek chicken chop salad.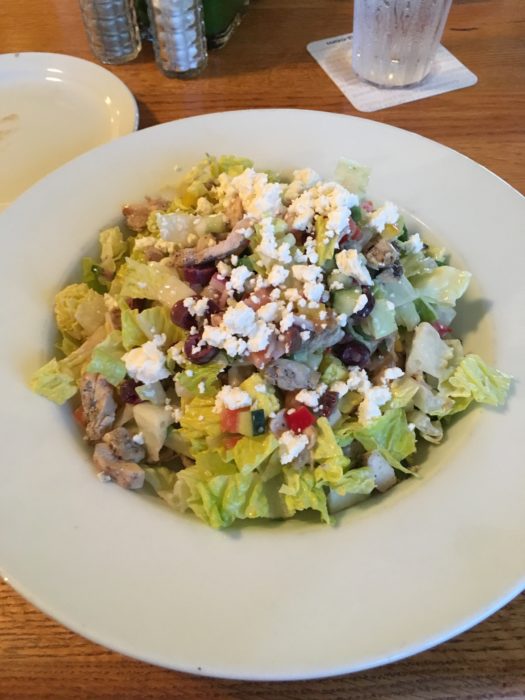 I'll probably have 1 more post of Maui adventures to come. 17.2 later today!