Happy December! This brings us to our official start of Blogmas: a new post every day until Christmas, with fresher than normal content. Expect some recipes, workouts, and hot topics. I wanted to kick off Blogmas with a bang. Or at least with a delicious recipe.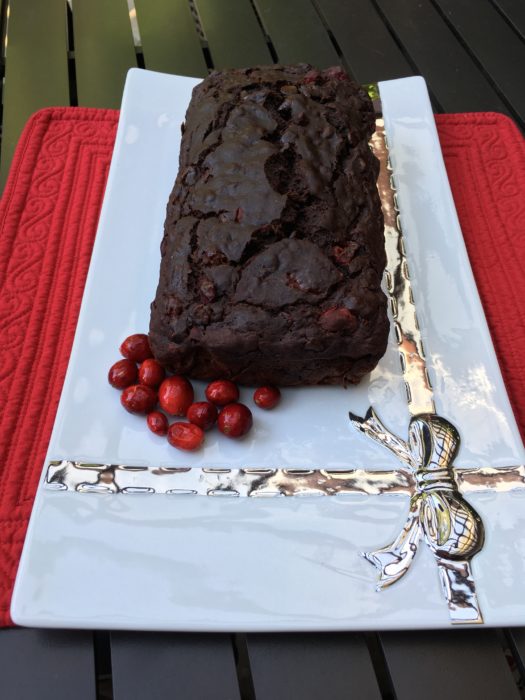 During my hours at the zoo as the holiday season drew closer, I started daydreaming about what types of things I wanted to eat. This recipe popped into my mind: double chocolate cranberry bread. Because who doesn't love chocolate? The recipe is adapted form my double chocolate banana bread. This recipe packs a kick of chocolatey, tart flavor with minimal nutritional damage (although we know I definitely preach eating whatever the heck you want during the holidays). This bread is an everyday kind of dessert bread, with only 1/4 of a cup of honey as the sweetener, apart from the chocolate chips. Additionally, the cranberries pack an antioxidant punch to help protect against all those pesky germs hovering around this time of here.
So make this for your friends and family, and don't tell them the secret behind it's nutritional value. Shhh, I won't tell!
Double Chocolate Cranberry Bread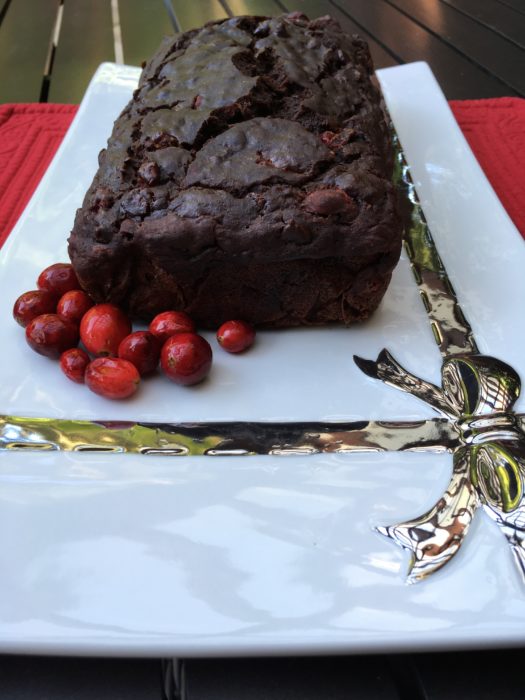 Ingredients:
4 ripe bananas
1 egg (or 2 whites)
2 T oil (I used avocado)
1/3 c milk
1 t salt
1 t baking soda
1/2 t baking powder
1 t vanilla extract
1/2 c cocoa powder (I used dark chocolate, hence the color)
1 c flour-I used gluten free multi-purpose, but I've made this before with whole wheat pastry flour as well
1/4 cup  honey
1/2 c semissweet chocolate chips
3/4 c chopped fresh cranberries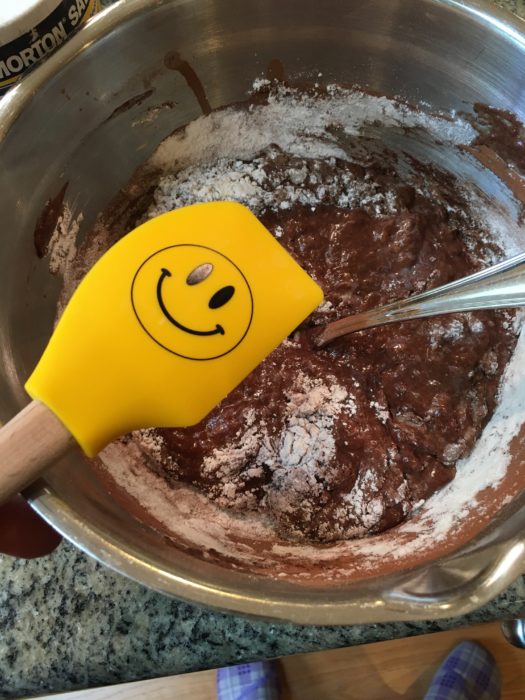 1. Preheat oven to 350.
2. Mash bananas and mix all ingredients besides the chips and cranberries.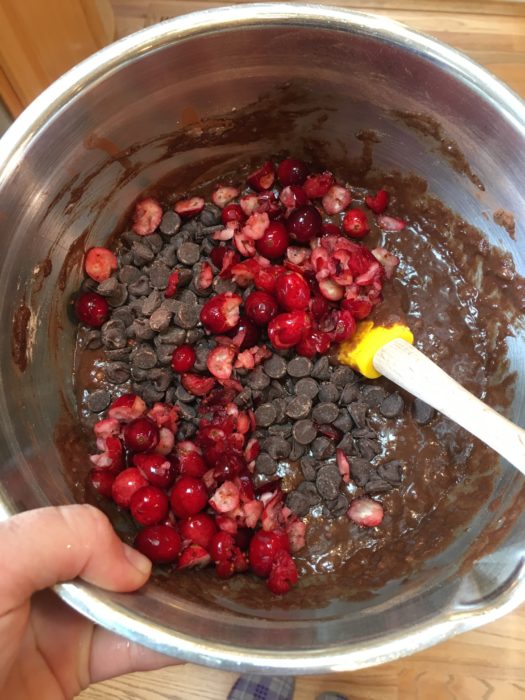 3. Stir in chips and cranberries.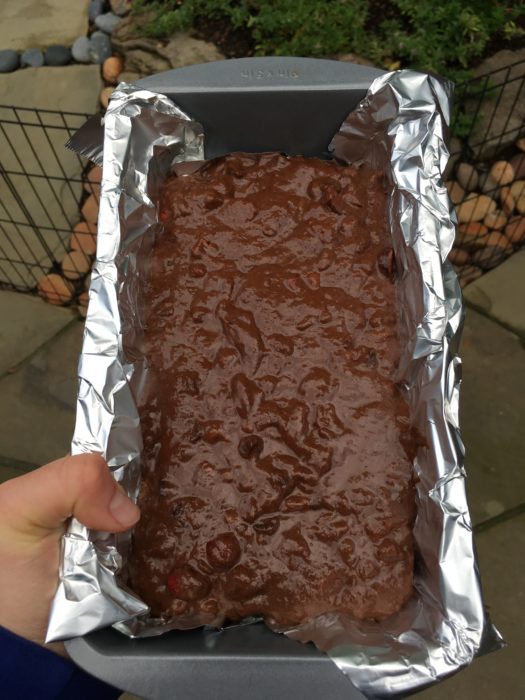 4. Bake for 45 minutes at 350 until done.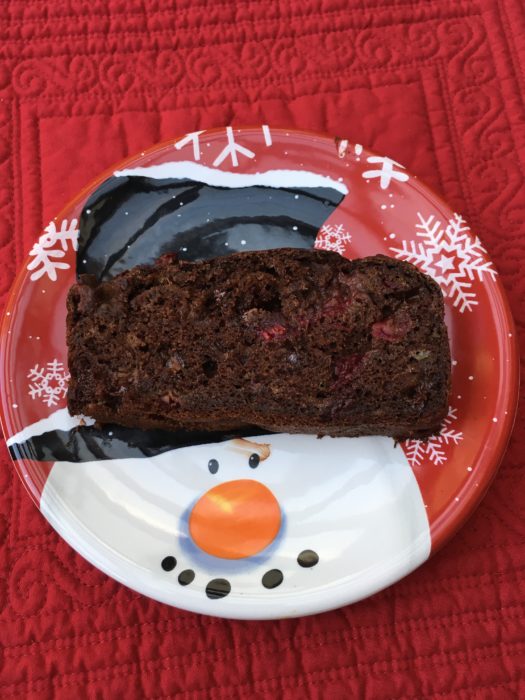 Enjoy! This is delicious alone, served warm, or with a scoop of vanilla ice cream!