Happy Monday! I hope everyone had a fantastic weekend.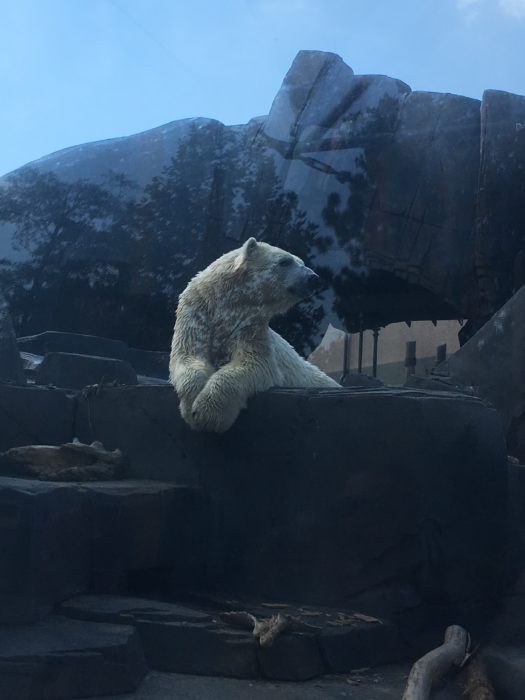 I kicked off my wild Friday night with some coffeeshop studying. I was sitting next to some pre-meds working on a chem lab report. Felt like home. I went there for dinner, which was a Mediterranean salad, with delicious warm GF bread on the side. Plus a GF cookie. I've had so few GF baked good since coming here, so I went to that coffeeshop just for that.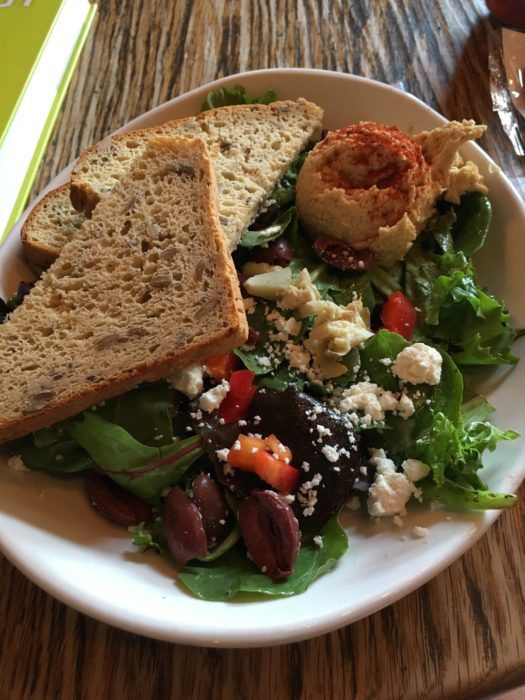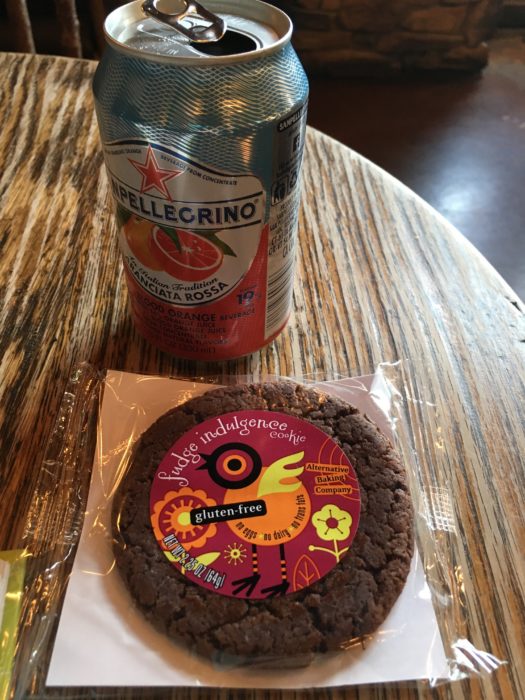 I had been putting off a quiz for my online class, and decided I just needed to bite the bullet and take it Saturday morning.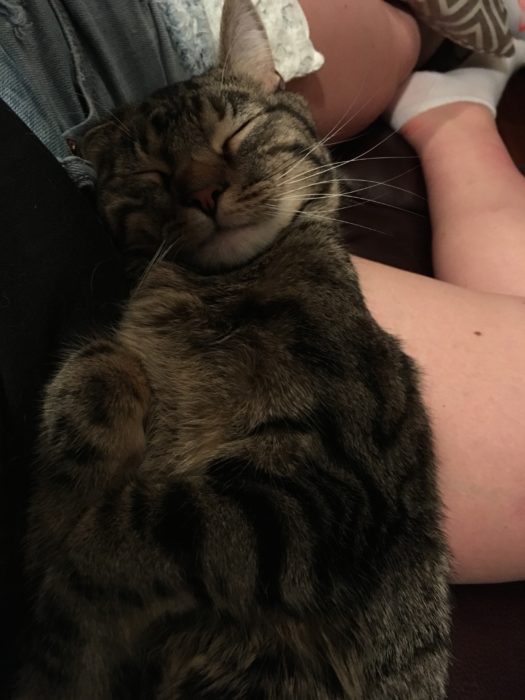 Saturday morning, I taught my usual 8am spin and then headed to the store. My Target trip had 2 highlights: lightbulbs (my room was super dark) and these cookies: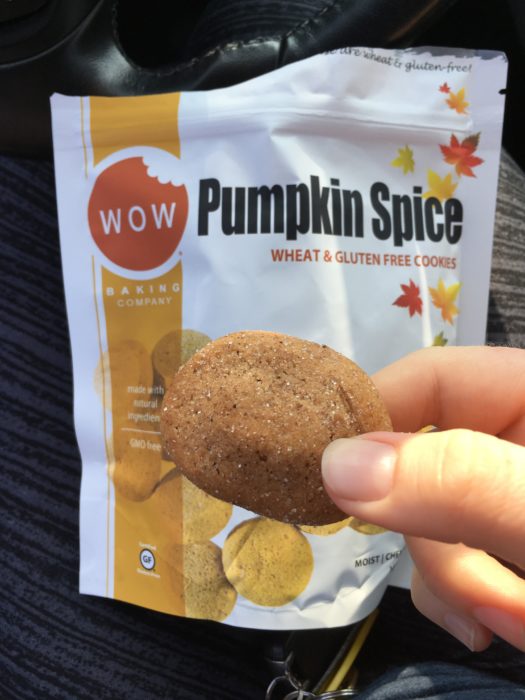 I don't care if you're GF or not, you should buy these cookies. They're AMAZING. I've had this brand in other flavors (a highlight is the key lime), so I was expecting nothing less! I guess my post-spin 10am time is turning into my "try new pumpkin products" time? Last week it was pumpkin ice cream. I only have one serving of these cookies left, they're that good.
For lunch, I made a simple egg sandwich with cheddar, and a side of extra bread, an extra egg, and asparagus.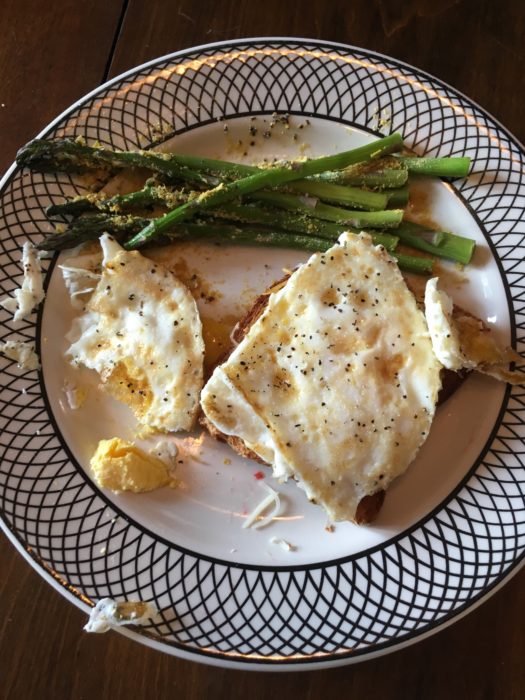 That afternoon, I walked down to a strew festival happening in my neighborhood. There was a bouncy house, and a bunch of local restaurants selling food and drinks. Since it was scorching out, I got salted caramel ice cream from a microcreamery.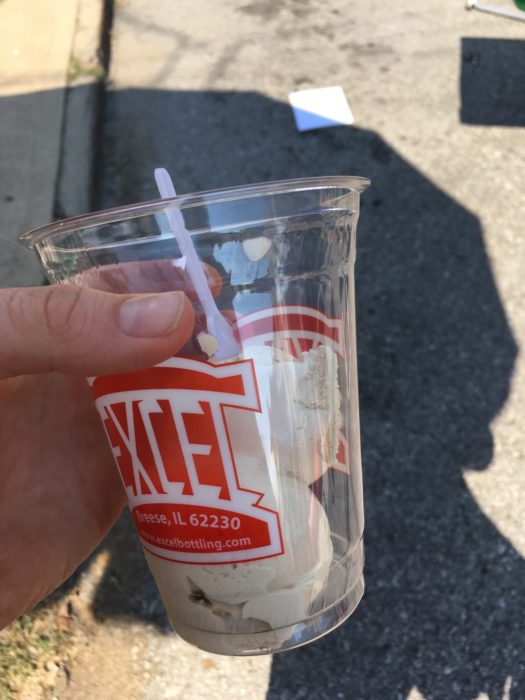 The main event of the weekend though was a trip to City Museum with my coworkers. We went downtown and trapped dinner at Pi Pizza first.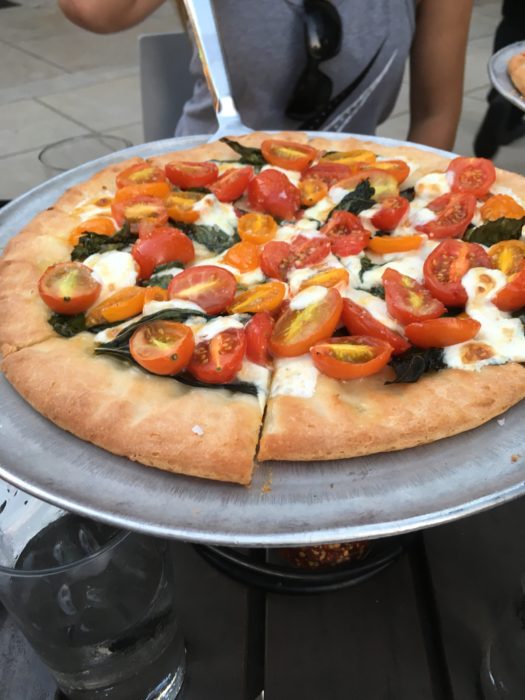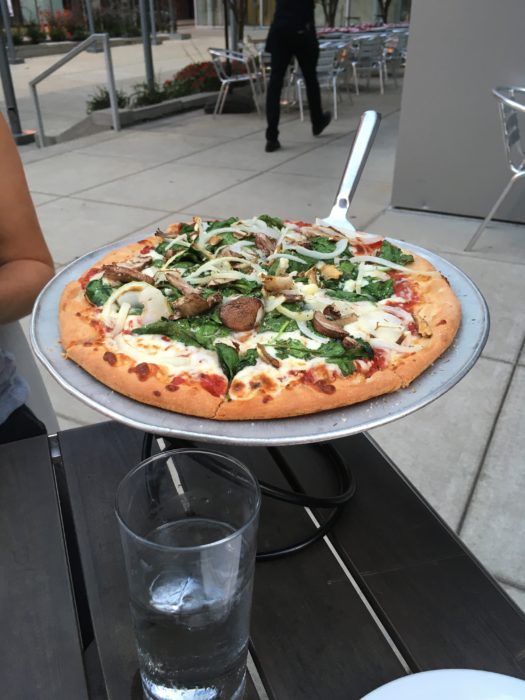 This was super delicious. I can't even remember the last time I had pizza!
Then it was time for City Museum.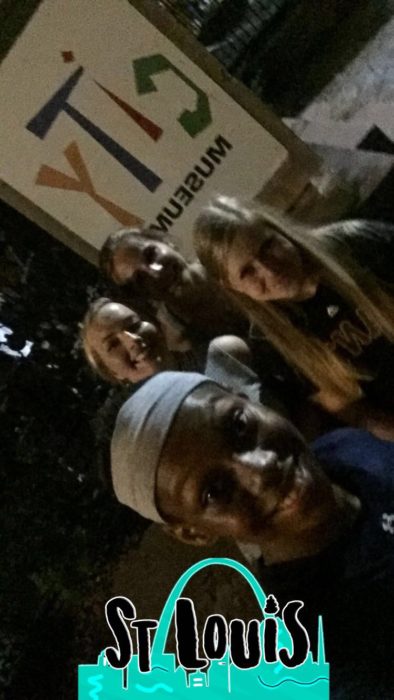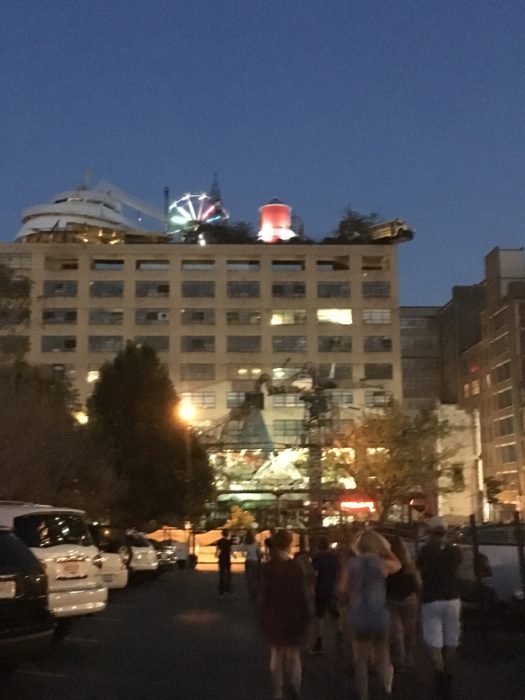 This is certainly not your typical museum. It's usually described as a giant playground for adults. There is an indoor and outdoor portion that consists of all kinds of structures and tunnels to climb through and lots of slides, including a 10 story slide.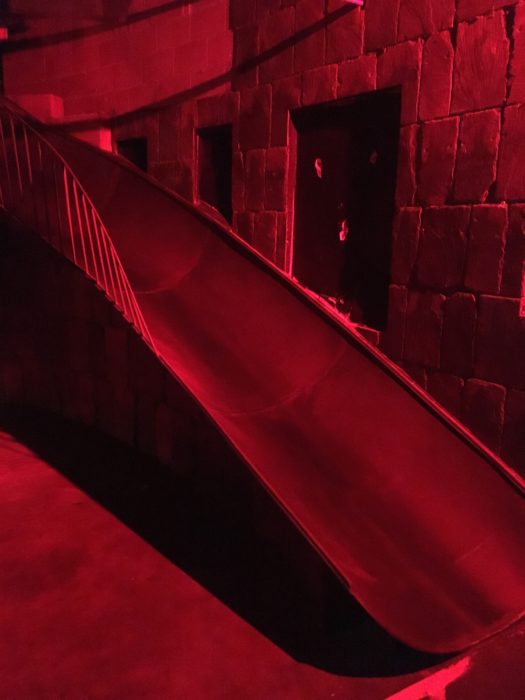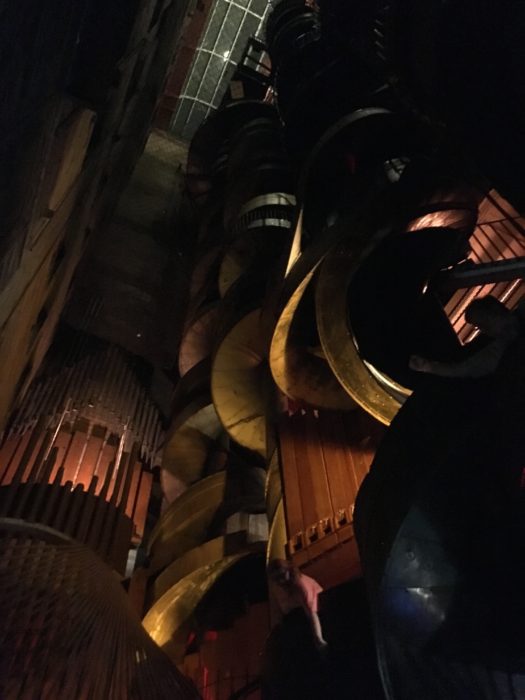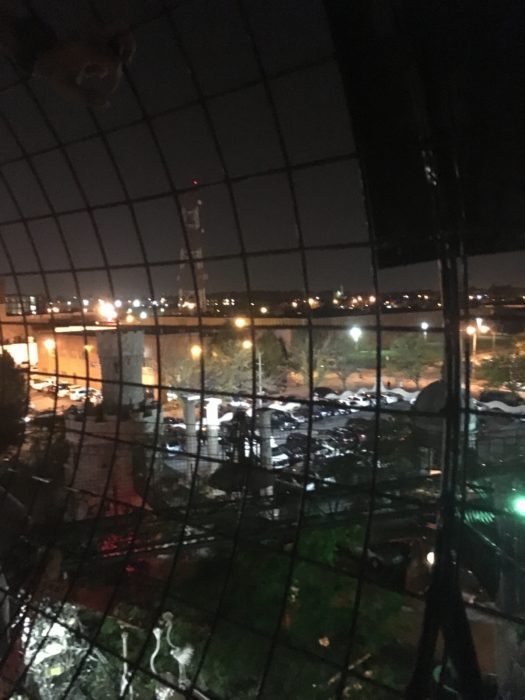 This included climbing through caged tunnels many stories off the ground. It was a workout, and involved a certain level of strength to pull yourself up through tight spaces. I think the most terrifying thing was actually the 90 degree drop slide. It wasn't that crazy high, but you had to essentially drop straight down into a hole, and couldn't see what the slide looked like on the bottom.
We unintentionally ended up pursuing tickets to the roof portion, so we climbed the 200+ stairs and 12 stories to the top.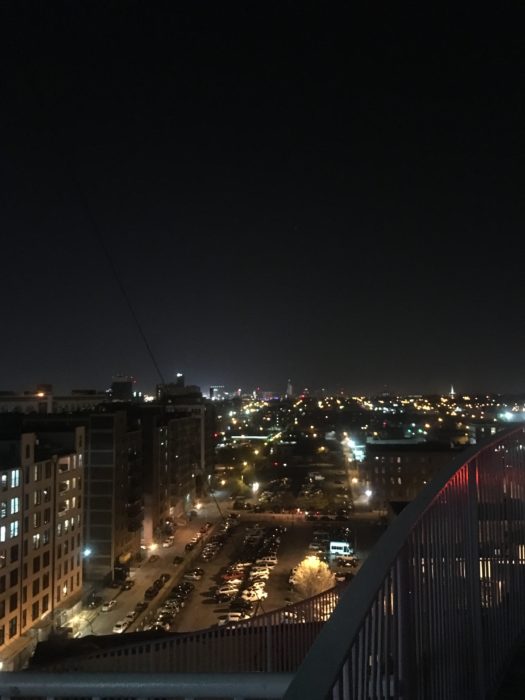 We enjoyed the view of the city while waiting in line for the ferris wheel.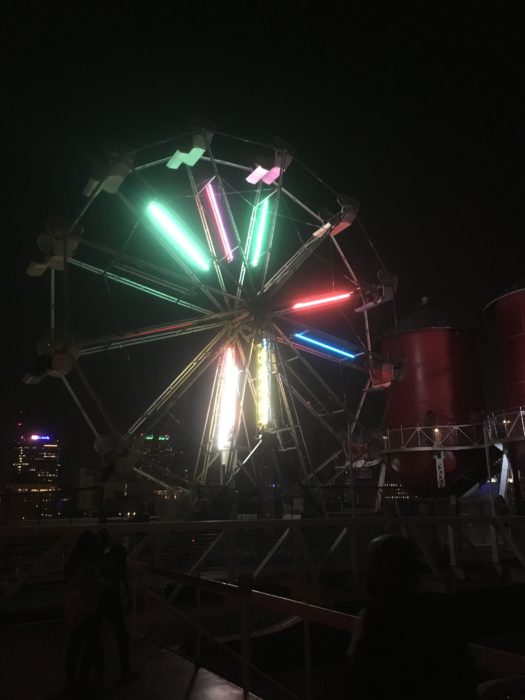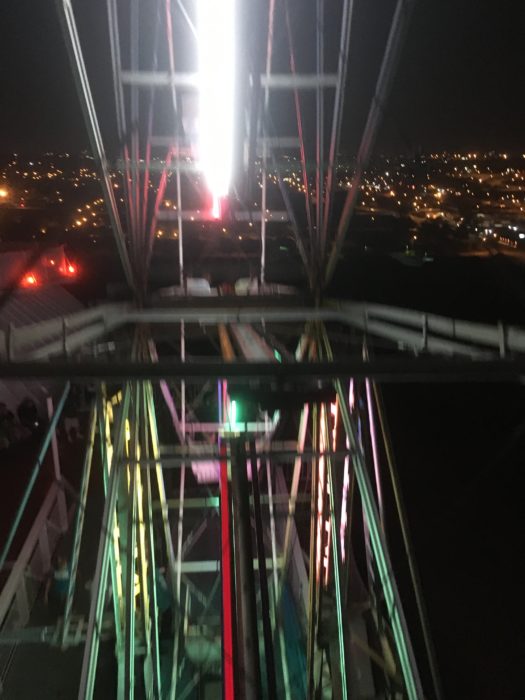 Being on a ferris wheel 12 stories up was also slightly terrifying. Again, amazing views though.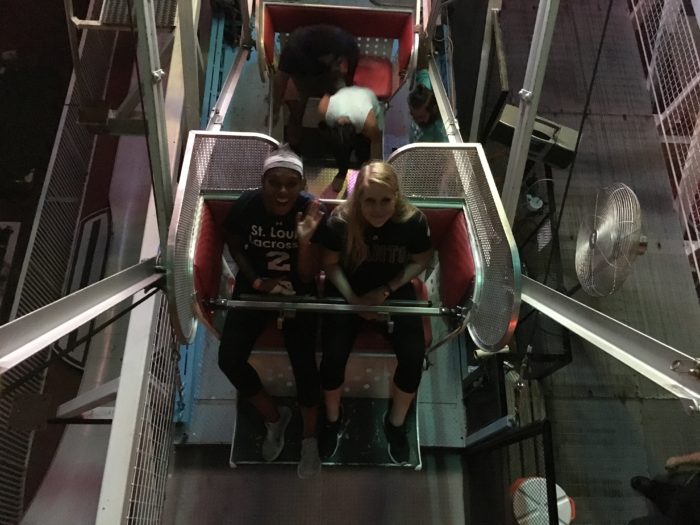 After the museum, we went back to one of the intern's places and watched a horror movie, since I had never seen one before. Honestly, I didn't find it scary because it seemed so incredibly unrealistic. It was an exorcism type of movie, and it just seemed a little ridiculous to me. I think I would find a psychological horror movie much more frightening.
Sunday morning I lounged around a bit before heading to Forrest Park to run. Honestly, it was not a good run. My legs felt like bricks. Possibly from all the stairs and crawling/climbing the previous, night, I don't know!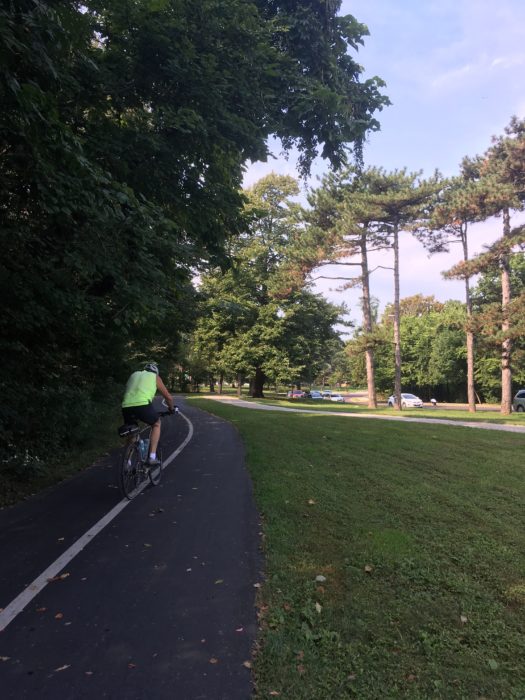 For lunch after 3 miles, I made a simple egg white omelette with garlic and herb laughing cow, and had it with a nectarine and of course some more of those pumpkin cookies.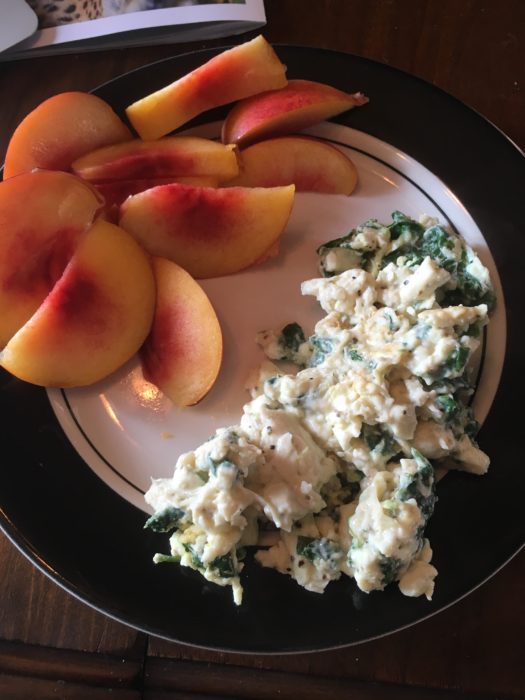 That afternoon, I went out for coffee and to work on my online class. I'm playing around with a few different study methods to see if I can increase efficiency. I figure this is a good time to play around with these things, before grad school. I went to another coffeeshop on the list, Park Avenue Coffee.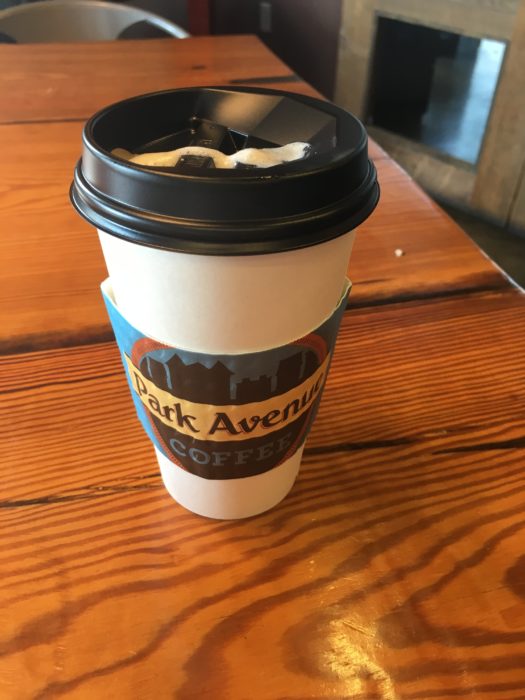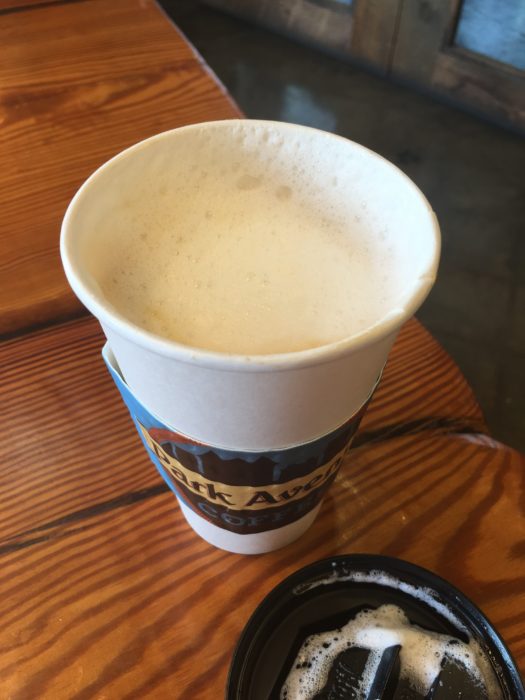 It was a little disappointing. Not bad, but not on the same level as my top contenders. I would rank this second to last on my list. It should be noted though that this wasn't their original location, so it's possible it's different? Also it definitely needs to be noted that they have tons of delicious looking kinds of gooey butter cake. Gooey butter cake is a St. Louis thing (that and pork steak?), and while I haven't tried it, I think it's pretty much exactly what it sounds like! It looked amazing.
After working for an hour or so, I ran some errands and braved the Sunday night grocery crowd. I was a little frazzled by the crowds, and apparently had some major slip ups.
For dinner Sunday night, I planned on totally winging a ginger chicken soup recipe. Basically, through things in a pot and hope. Slip up #1 was forgetting to buy spinach. Slip up #2 was buying cucumber instead of zucchini, which I realized when I started to cut it. The sad/embarrassing thing is, this isn't the first time I've done that. Also, I really hate cucumber…
So instead, I worked with what I had on hand, and it surprisingly turned out amazingly well.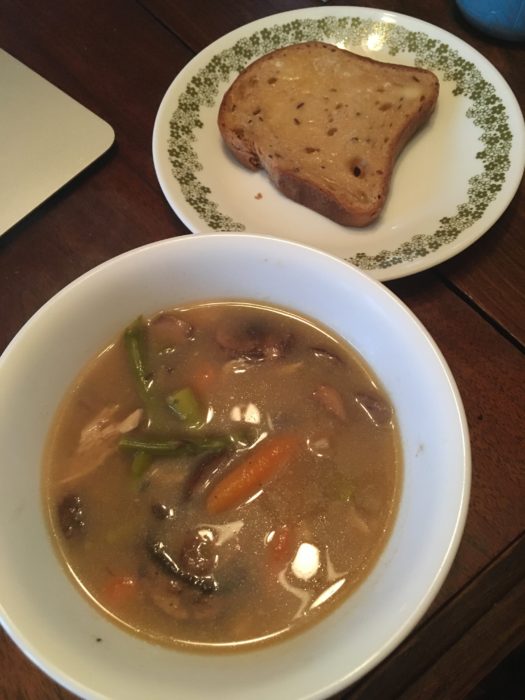 Here's what I did:
I started out by boiling a bag of carrots and a little asparagus I had on hand in chicken broth. Meanwhile, I sautéed mushrooms in olive oil, garlic, and soy sauce. Protip: you can buy garlic paste in a tube, as well as other herbs, and it's amazing. I also got tubed ginger (it's fresh still), because I want to keep all my gingers an dither's no way I could mince it finely enough to pull off.
Then, I shredded up rotisserie chicken, and added everything together, along with squeezy ginger, the juice of a lemon, pepper, and soy sauce.
It tasted SO good. The ginger gives it the perfect amount of spice, and despite the unplanned addition, the carrots really worked. And, I have TONS of leftovers!
For dessert, I mashed up half a banana with cocoa powder and served it with vanilla Halo Top and whipped cream.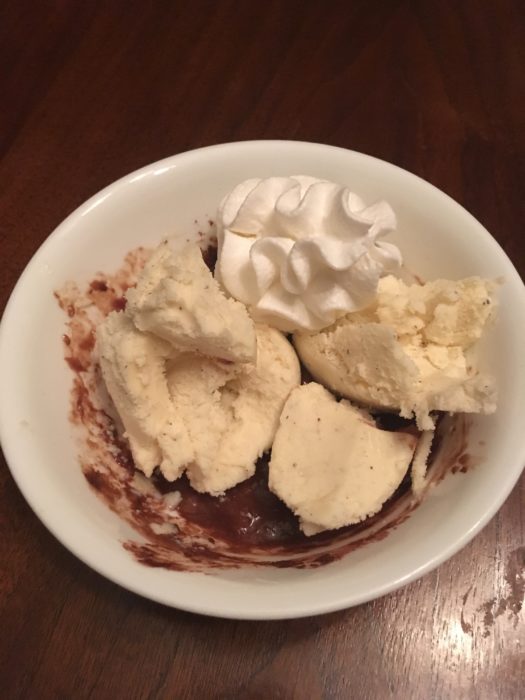 It's also possible I found my way back to the pumpkin cookie bag. So good…
That was my weekend! I'm excited for some actual cooking this week. Also on the menu is vegetarian chili, which I also will be winging.
What's your favorite kind of soup?