Hello! I hope everyone had a fantastic weekend! I have some weekend fun as well as some news to share! Let's get into it, shall we?
Overall, my weekend was a good mix of fun, active, and relaxing. It's SO nice to not have so much going on right now. There was lots of this involved: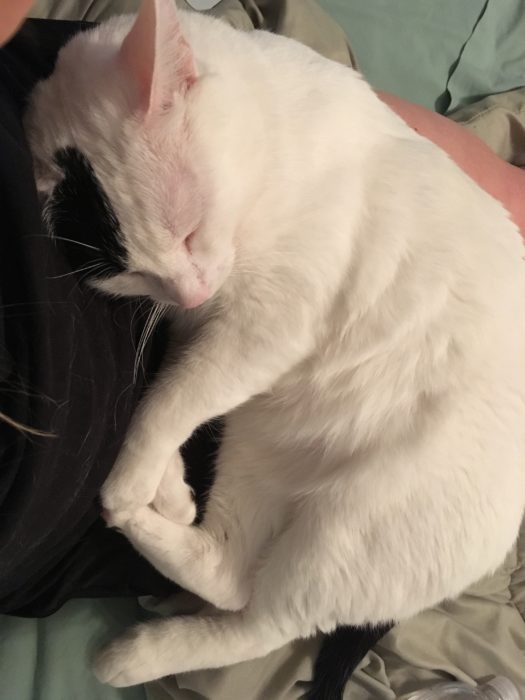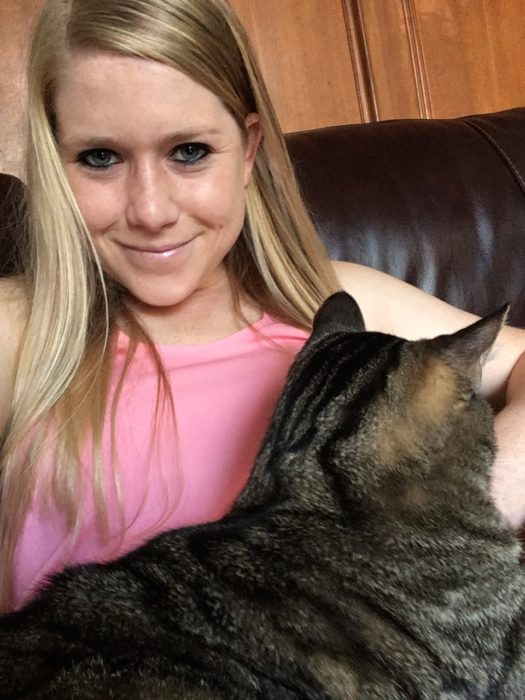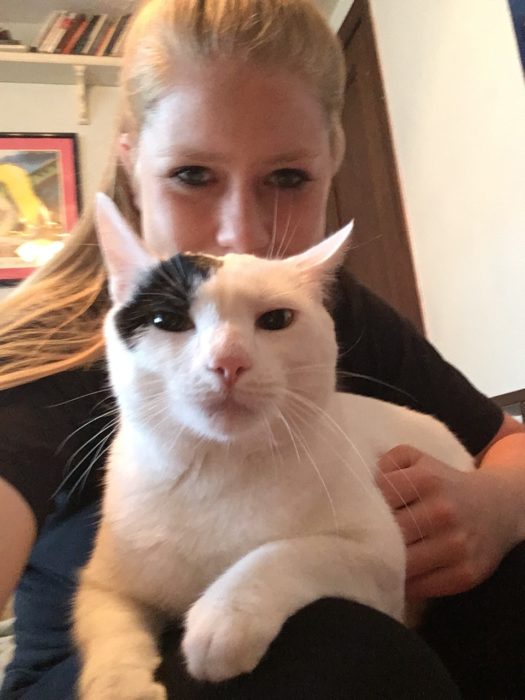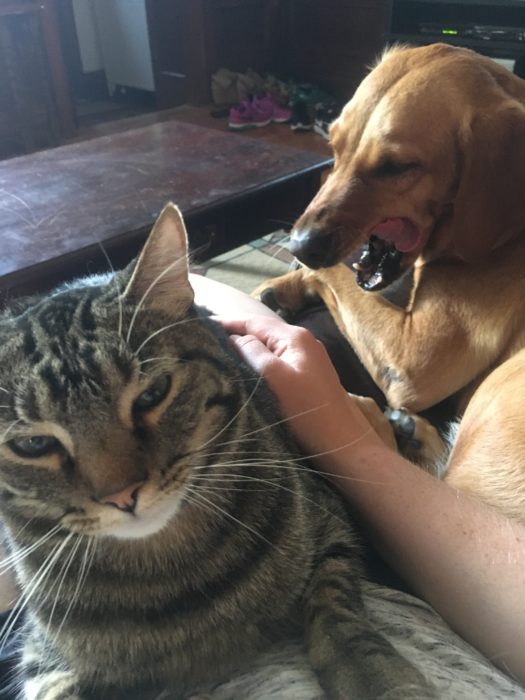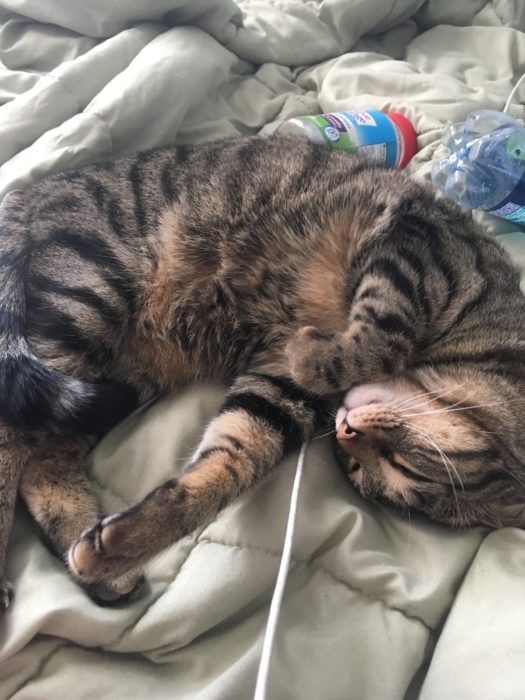 Friday at the zoo I was outside for 5 hours in crazy humid heat, so I was looking forward to a night of air conditioning, netflix, and kitties!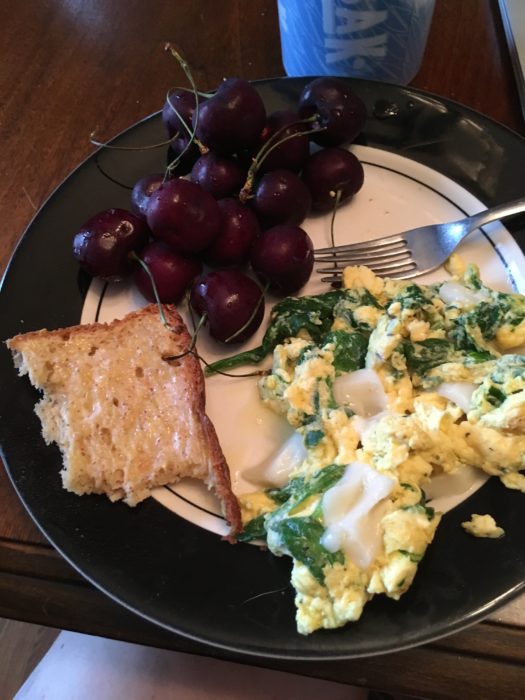 Plus, I wanted to be well rested for Saturday morning! I had a spin teaching audition at a local studio. I wasn't sure if I was going to try and teach while I'm here, but when I looked around for some classes to go to, I found that the studio was looking for instructors. Perfect! Saturday morning I taught a class as my audition, and I got the job! It was a blast, and even though it hasn't really been that long, it was great to be teaching again (it's been <2 weeks…).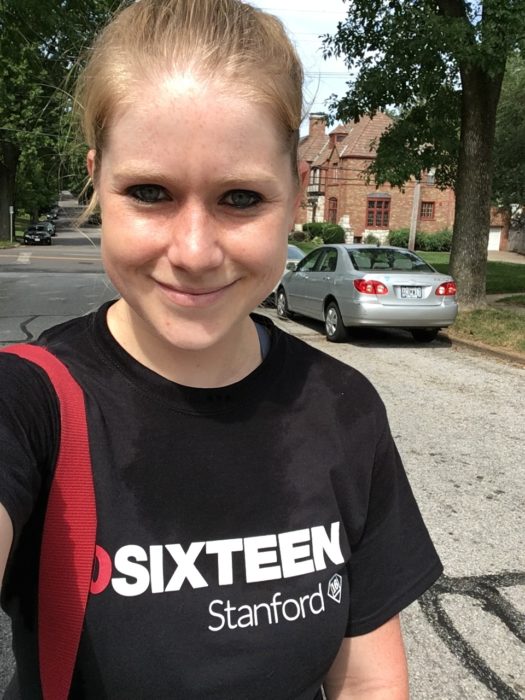 I've always wanted to teach at an actual boutique spin studio, and I have my own weekly class+subbing. One adjustment though is that the classes are an hour long, and I've actually only taught 45 minute classes. I had to pace myself a little bit there! I was pretty beat and hungry after the 9:30 class, so I found the nearest Starbucks in hopes they had my favorite chocolate smoothie. Not all Starbucks have the chocolate banana protein smoothies, but they're delicious! I got it with some cheddar chickpea chip things for carbs.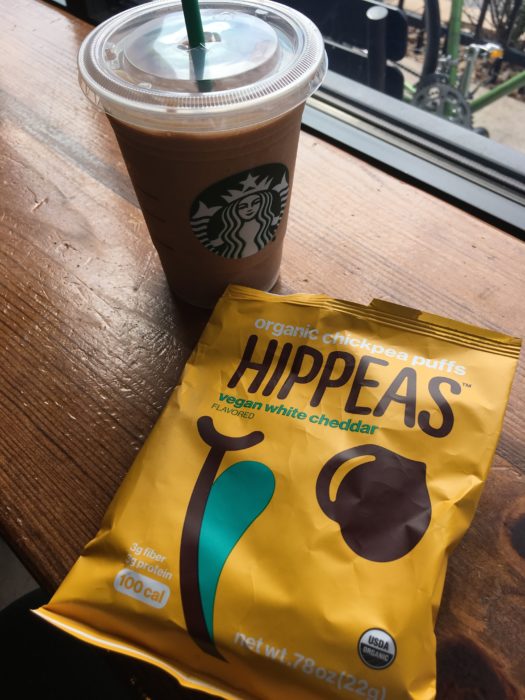 Afterwards, I cleaned myself up and relaxed for a few hours before braving the heat at the Festival of Nations, one of the best festivals (and free!) in St. Louis every year. It's a really cool international festival in Tower Park, and there's food from every country pretty much that you can buy, plus music and crafts. I went with my roommate and her friends who are all Brazilian, and we arrived just in time to see the Brazilian band play.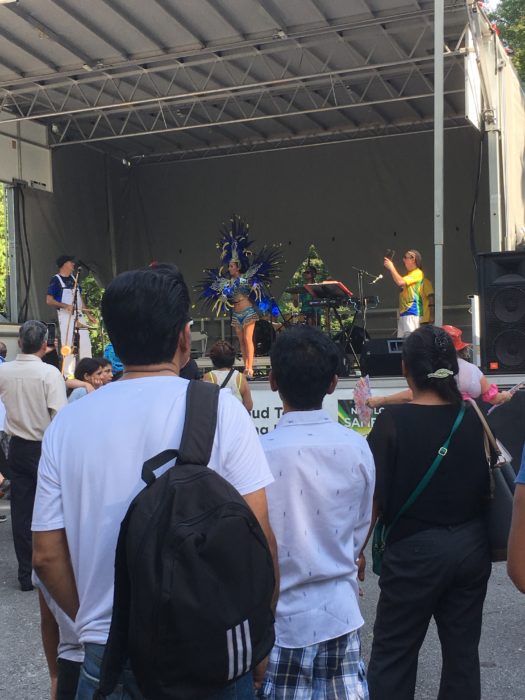 I got Brazilian food, of course. I don't remember the name of the dish, but I got chicken over rice with cashew gravy, collard greens, and some type of yuca based side.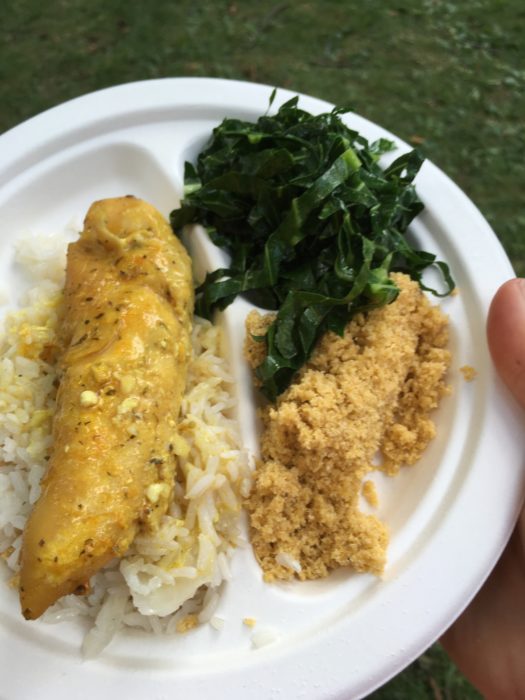 As you might recall, it's still unclear if I'm minority allergic to cashews or not, so maybe this will be a good test!
We stayed at the festival for quite a while, and then the lightning began. No rain though!
We all headed home to clean up a little bit before going out to dinner and drinks somewhere in the Tower Grove area, I believe. I'm REALLY trying to figure out what all the neighborhoods are!
Sunday morning, I was up pretty early to go back to the spin studio to take another instructor's class. I'm trying to drop in to a few classes to get a sense for the different instructor's styles. It was a fantastic class, and I found myself working VERY hard! Lots of time in the saddle, which I tend to love.
After class, I went back to Starbucks for another chocolate smoothie. It's the perfect thing after a workout, during that awkward 10:30am between meal times hour.
I actually felt like today was a day I was almost constantly eating. After dealing with my rental car stuff, I came home for what I guess I would call lunch? I kind of pieced together what I wanted+what I felt I needed. I had a little appetizer of spinach and cheese. Why not, right? Plus frozen grapes.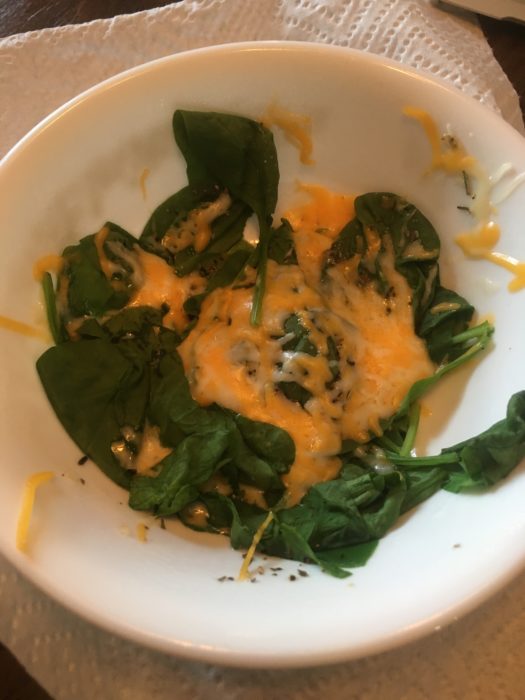 And then had a chocolate chunk flapjacked muffin. I'm a big fan of these, especially now that I discovered when you undercook them slightly, they taste like lava cake!
Then, a little later I had half of a big Bobo's Oat bar, in Cinnamon Raisin.
I spent the afternoon doing little things around the house (like laundry) before deciding I should at least get out a little bit. I decided to grab my book and check out another coffee shop on my list. Today's choice was Rise Coffee House in the Grove area.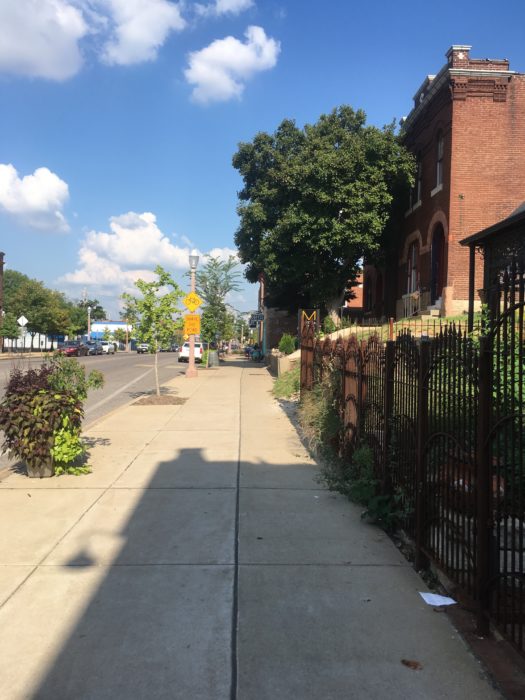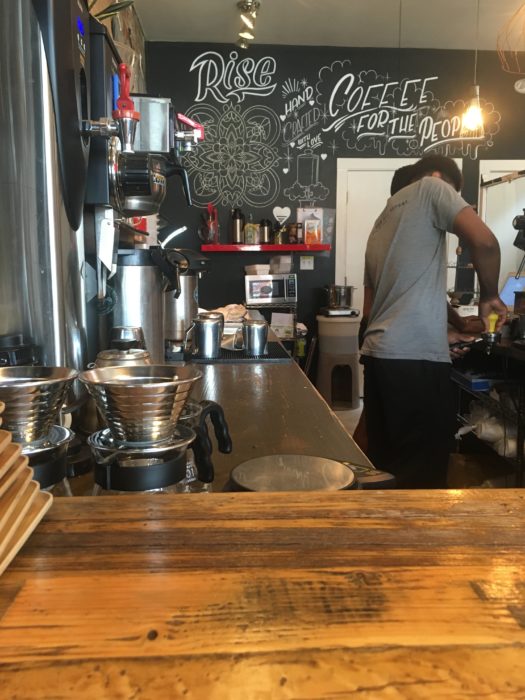 It had a nice atmosphere. It had the feel of a good quality coffee shop, but less hipster than Blueprint.
Of course, I had my standard drink, a decaf cappuccino. I'm trying to stay consistent for my first pass through the list to be as objective as possible. Plus, that is by far my favorite drink!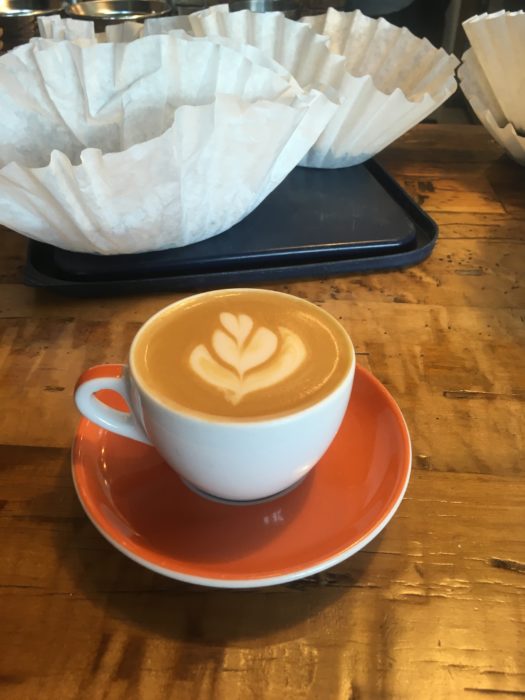 The verdict? It was good! It was not quite as deep and complex of a flavor as Blueprint, but I could tell it was quality. I would say I liked Blueprint more, but if you want a less strong flavor, you might like this better!
Finally, it was time for dinner. I made an omelette with goat gouda, italian herbs, and spinach, and served it with sunbutter and jam on toast and a salad with goat cheese, craisins, and balsamic vinaigrette.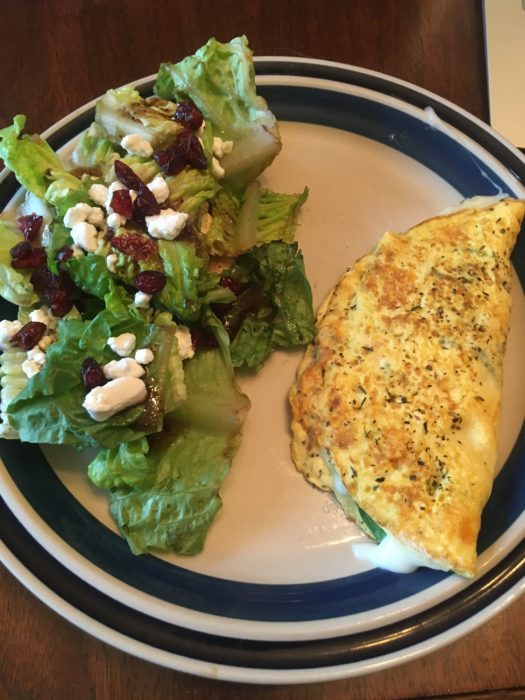 Other snacks for the night included a Yasso sea salt caramel bar, and one of these new Target finds, a chocolate chip granola bar. It's simple, but delicious! For some reason, the flavor reminds me of a donut!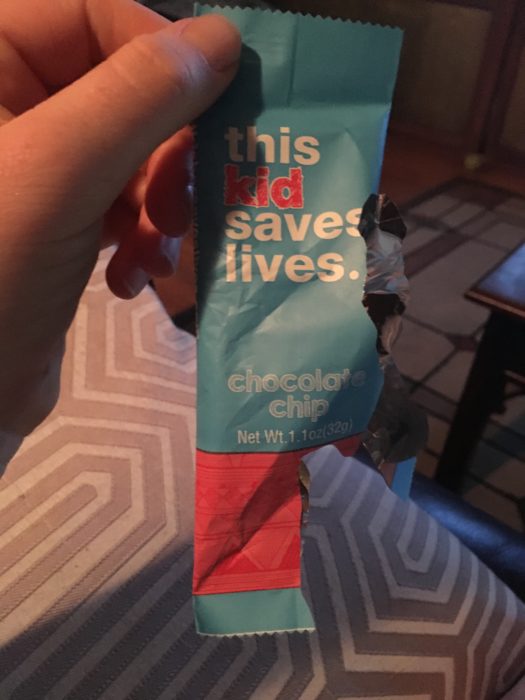 And that's a wrap! I have a pretty active day planned tomorrow. I'm making my triumphant return to Crossfit post-busted hand (it's definitely still quite limiting but I think the workout should be doable), and then in the evening I think I'm going to drop in on the spin class I will eventually be taking over!
What is your favorite ethnicity of food?