Hello, and happy first WIAW from St. Louis! Thanks as always to Jenn for starting WIAW!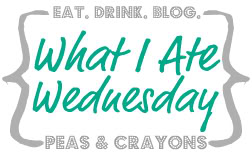 If you haven't gathered, I'm in St. Louis! I moved here for 3 months, and I'm starting to get settled in. I had my first day of work yesterday, and Tuesdays I have off, so I took the time to explore the city a little bit more. So let's dive in!
Breakfast:
I woke up hungry and had a few crackers and strawberries while I made my yogurt bowl, which was 2% plan greek, cinnamon KIND granola, sunbutter.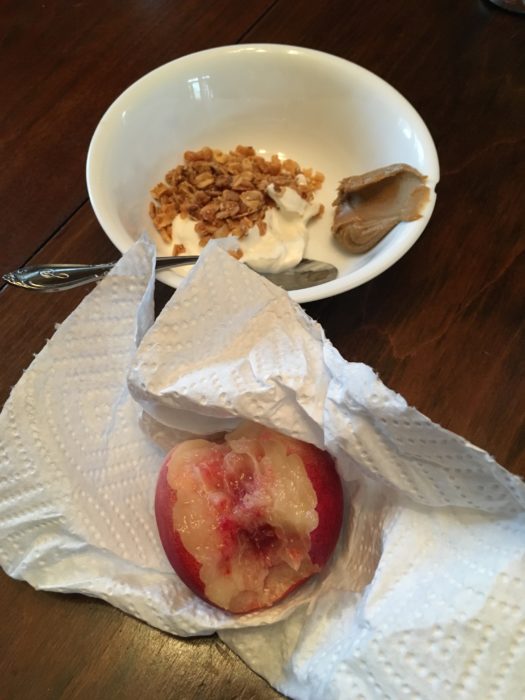 Plus a really, really good nectarine. I was pretty surprised, to be honest. The few I bought were looking pretty sad.
Coffee:
While I do have an extra day off during the week, I also have online class(es) to work on, so I decided on my day off I will "commute" to the best coffeeshops I can find and work on my schoolwork. I have a list of coffeeshops that I intend to hit up. Today's choice was Blueprint Coffee in Delmar Loop, near Wash U. Watch their video<-to know they're legit! Coffee is a cherished process at Blueprint, and it did not disappoint.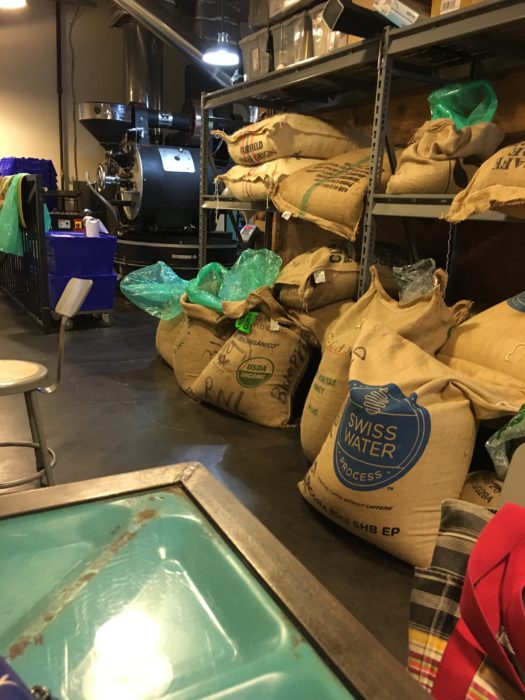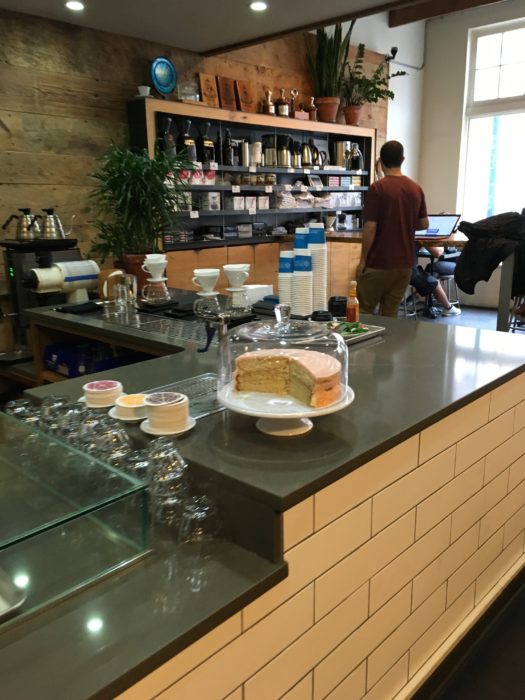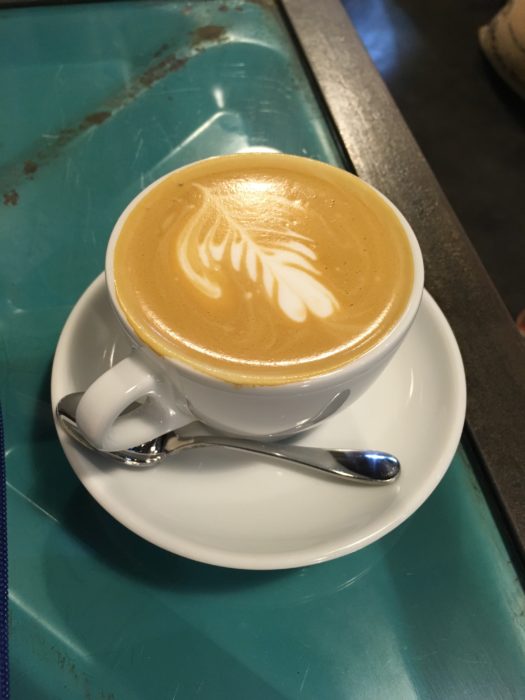 As per usual, I had a decaf cappuccino and it was amazing. I would HIGHLY recommend Blueprint. Another plus? I was able to park on the street right out front! I spent a couple of hours there making sure my vet apps are in order, signing up for said online class, and looking into some spin teaching opportunities for while I'm here.
Around 11, I decided I didn't want to overstay my welcome, so I walked around the neighborhood a bit. So cute!
Lunch:
I didn't have too much else to do in that neighborhood, so I decided to make one last stop for lunch: Kayak Cafe. This was another cute little coffeeshop. I had a sandwich on GF (toasted!) bread with turkey, swiss, spring greens, tomato, and herbed cream cheese. Yum!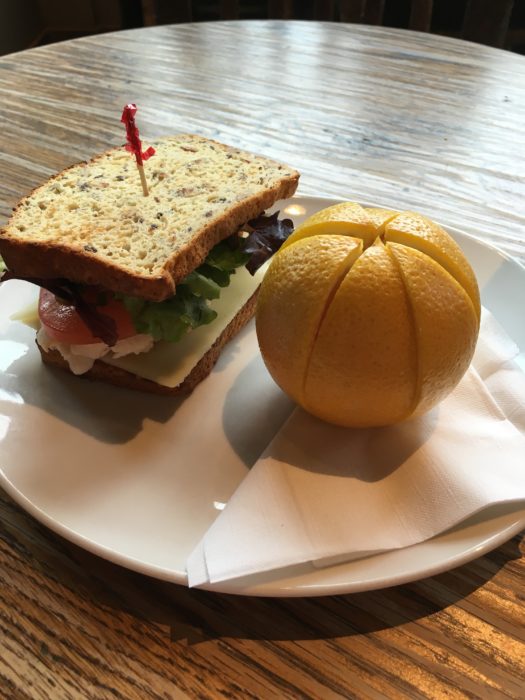 It was interesting being basically on another college campus. I feel like I saw the college experience I didn't have. I originally wanted to move out of CA, and I always pictured myself curled up in coffeeshops in the snow studying. I guess maybe this fall! Ignore the fact that my wardrobe is totally unequipped for snow…I spent the next hour and a half or so driving around exploring Clayton, Maplewood, and some other areas.
Snack+unfortunate situation:
When I got back, I had a few bites of Birthday Cake Halo Top, and then proceeded to lock myself out. I've been here 2 days…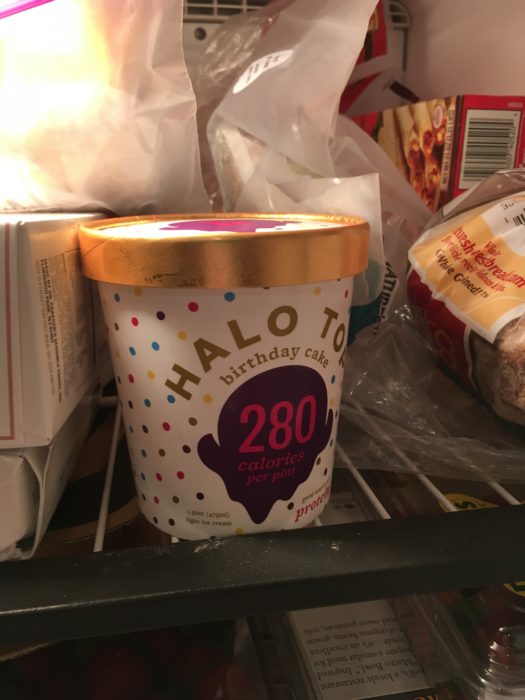 I was taking my roommates dog to go out, which normally she would be let out the back but I couldn't figure out how to open the door, so I took her out front. I didn't think it was possible for the door to lock the way it did….so I was stuck outside with no phone or keys, just dog!
It took me about 30 minutes to find a way back in, but I did it! There's always a way. I was SO happy to be back inside—my roommate wouldn't be home for another 3 hours!
I decompressed from the situation with a peppermint Luna bar, 2 kitties, and Netflix.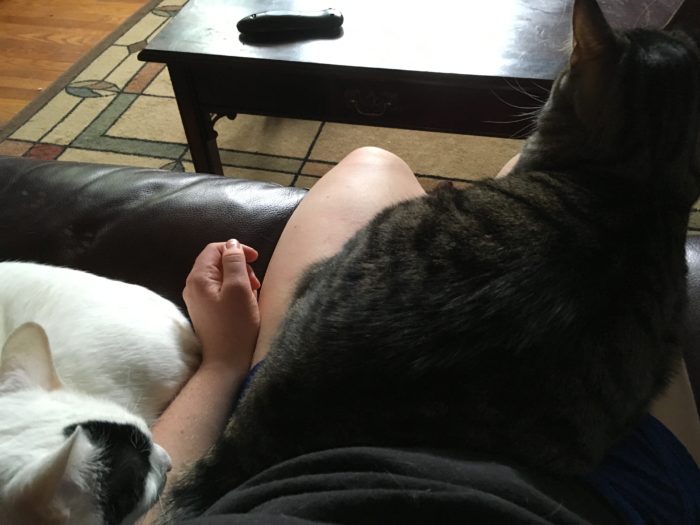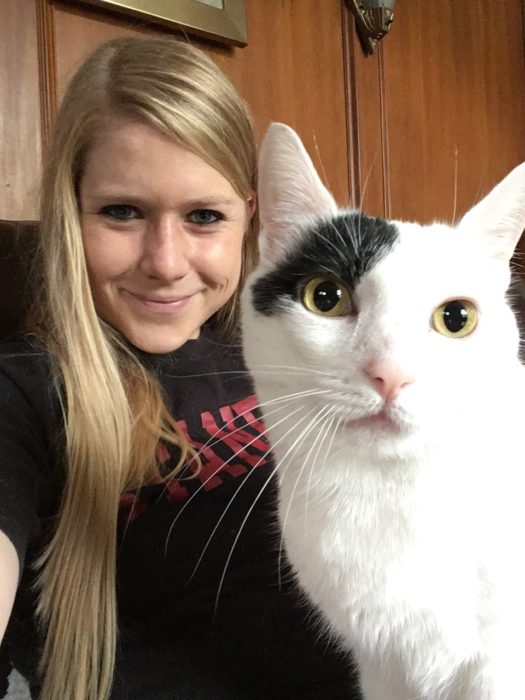 I ran out to do some errands—joined a gym+grocery, before it was Crossfit time!
I went to my new box for the first time! It was sort of hard to find. It's on a side street down an alley…It was a pretty small box in terms of people, probably the smallest I've been to. Definitely not a bad thing, just a little different! One big plus is that it seems to be in a good neighborhood, which honestly was the top priority for me.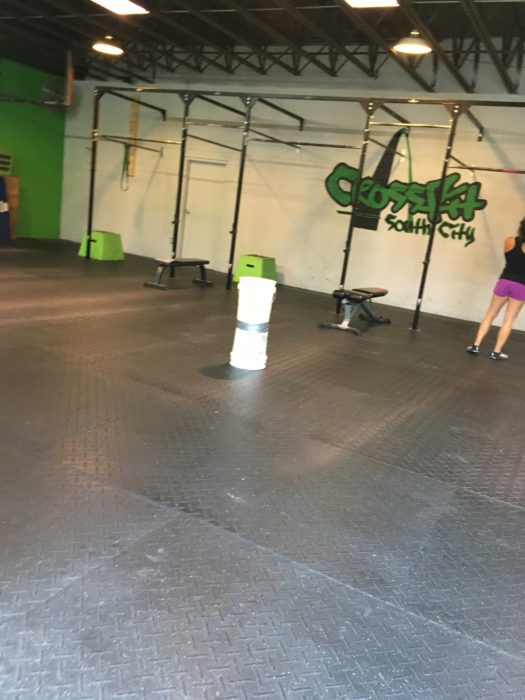 I had a good workout! For strength we did close grip bench press. I've never benched with close grip before, so that was a bit of a challenge. My left side weakness was pretty apparent here! The WOD was a benchmark that we are going to retest in 4 weeks.
Baseline: 500m row, 40 air squats, 30 sit ups, 20 push ups, 10 pull ups
The push ups were definitely my weakest point, and slowed me the most (especially after bench!). I finished in 6:32.
When I returned, it was dinnertime!
Dinner:
I snacked on some watermelon while I started to get things ready, as per usual. I actually ended up eating most of this throughout the meal and cooking.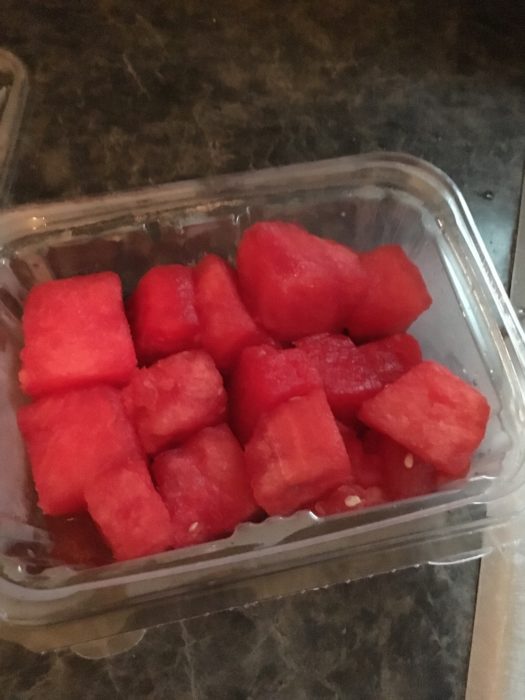 For dinner, I was planning on making some kind of scramble with spinach…and then I realized I forgot to buy spinach. Oops. This was my first time actually cooking here though! (Yesterday I microwaved soup…) Instead, I settled for an omelette and side salad. It came out pretty well! I used goat gouda and Italian spices. I also had avocado toast on the side.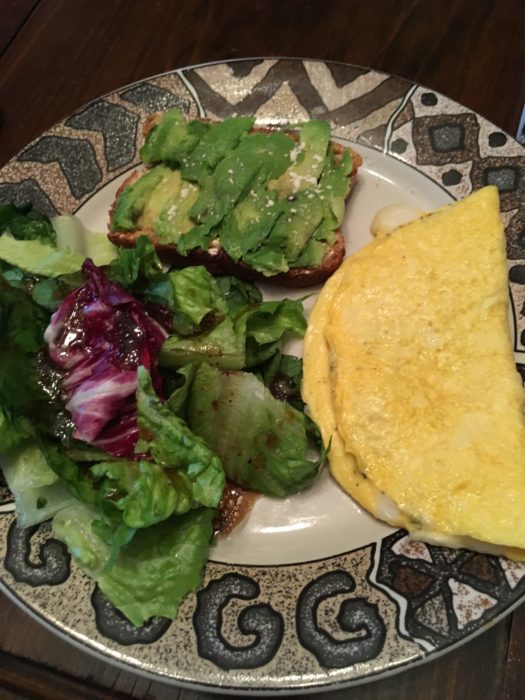 I got the garlic powder from Whole Foods and it is POTENT. It has a super fine, almost powdered sugar-y texture, and tastes just like fresh garlic!
My companion: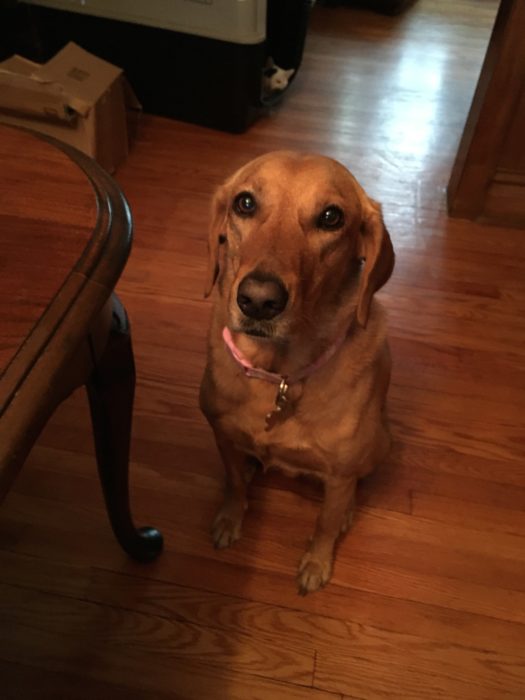 Dessert:
I tried some of these chocolate rice cakes. They were underwhelming. Plus a spoon of Halo Top.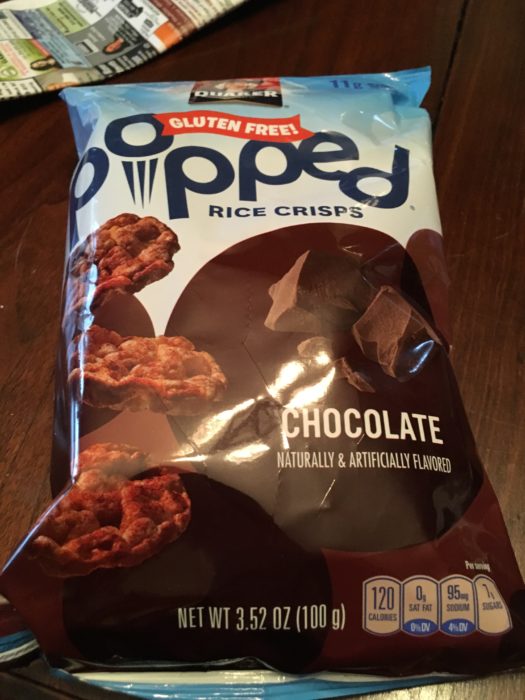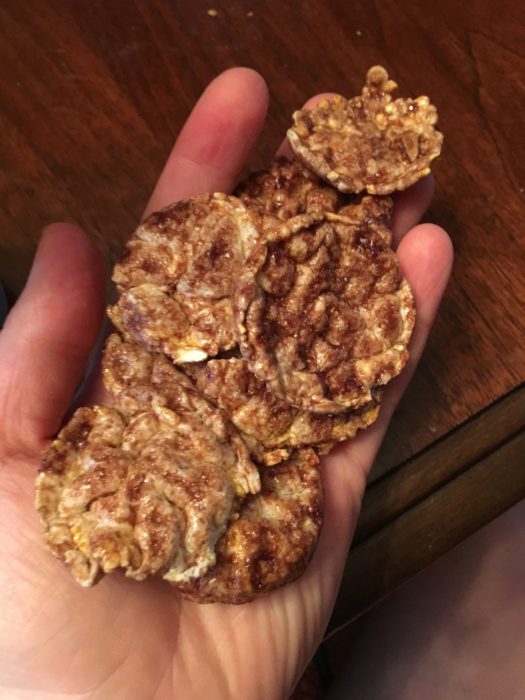 Have you ever been to St. Louis? Any recommendations on things to see/eat?