It's the Saturday before graduation, and I'm sitting at home (my home-home, I'm local and we're prepping for a party tonight), watching the Giant's game. I wanted to do a quick update on the week's festivities. I also want to include food+fitness in these recaps because 1. that's what we're all here for, right? and 2. They are still big parts of my life, and I want to show how that fits into the events.
Thursday morning began with physical therapy (seriously, so much better every day). After, I headed to the gym to do a spin workout on my own. I did a little workout I made the summer after freshman year, and is the spin workout I've done more than any other. I had a fun time listening to the music from that period! Strangely enough, there was lots of Pitbull. The workout also had 8 rounds of HIIT intervals, which are always tough. I did 1 min max effort/1:15 40% effort, recovery. It was just the best workout, and I had a blast. I left feeling so happy.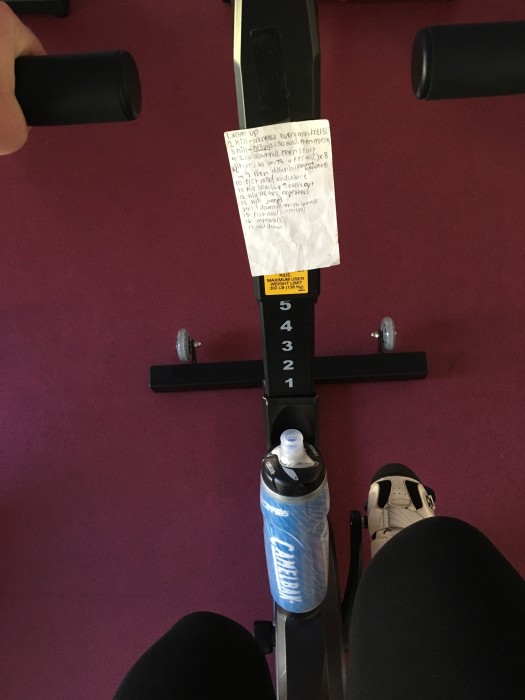 Lunch was a final meal from the freezer, since everything was getting tossed that afternoon. I had a savory steel cut oat meal (looked disgusting, tasted delicious) with chicken and cheese, which I then added some spinach to. I also made a little salad of leftovers from the fridge: lettuce, artichoke and olive salad, and light champagne vinaigrette.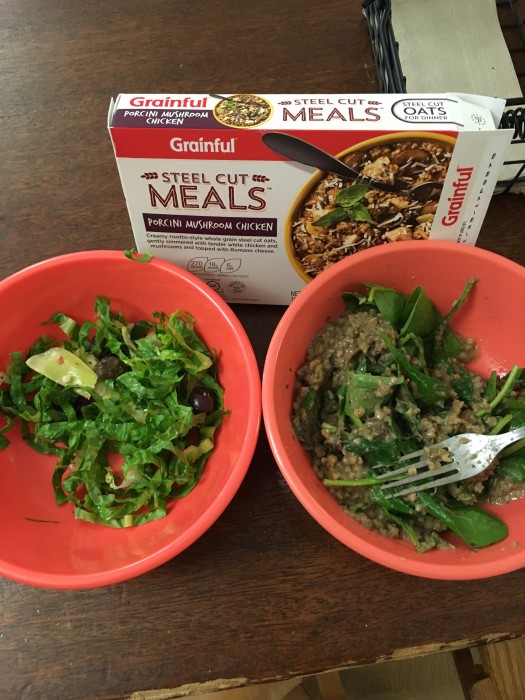 After lunch, we made a run to the craft store to make our Wacky Walk costumes. Stanford is a bit silly, and we have a tradition that for the main commencement address, the students dress up in crazy costumes and parade into the stadium.
(Snack: blueberry oatmeal muffin)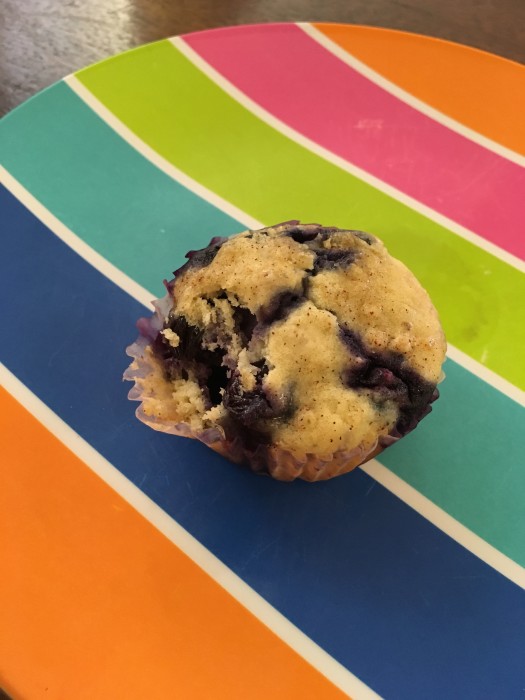 After brainstorming and agonizing over it for literally the entire year, my friends and I decided on emojis.
We spray painted foam core and then make the face by tracing a projected image. The process: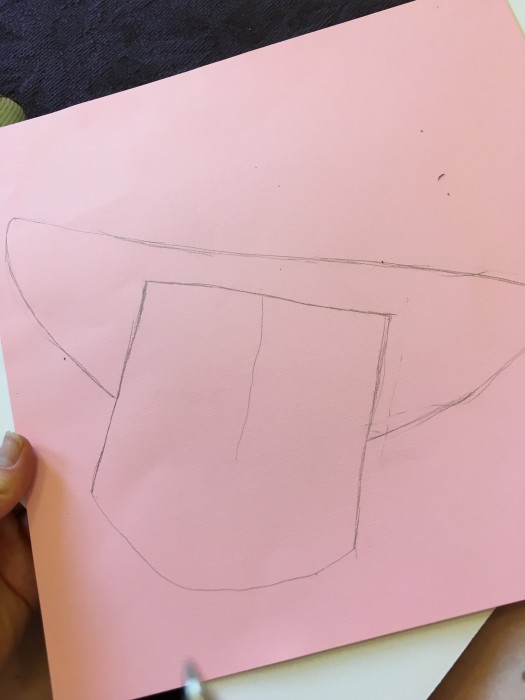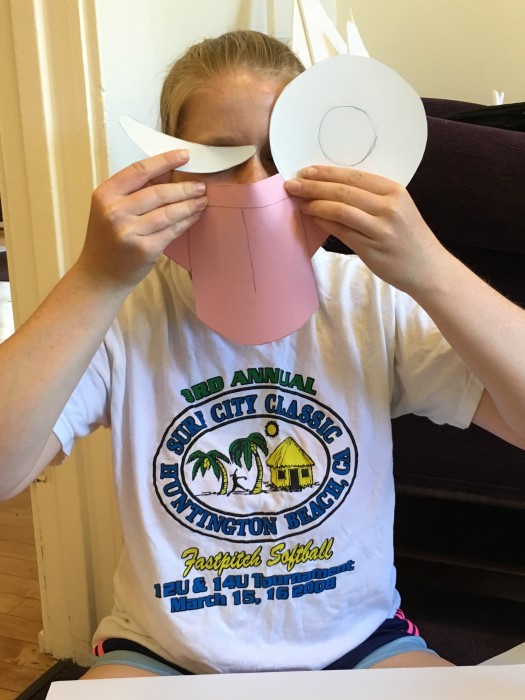 We didn't get to completely finish before the big event for the day: Dinner on the Quad for seniors.
My sunburn is still going strong, but I was really impressed with my makeup job. Here's a little before and after: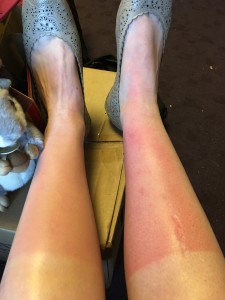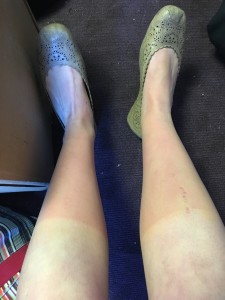 Obligatory pictures since we dressed up: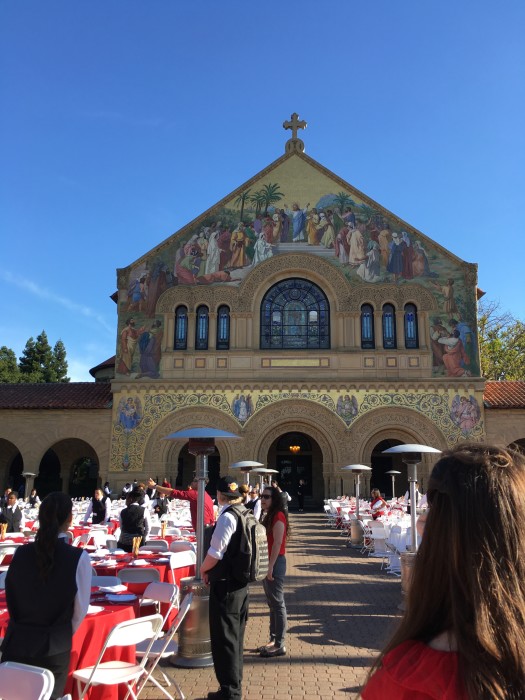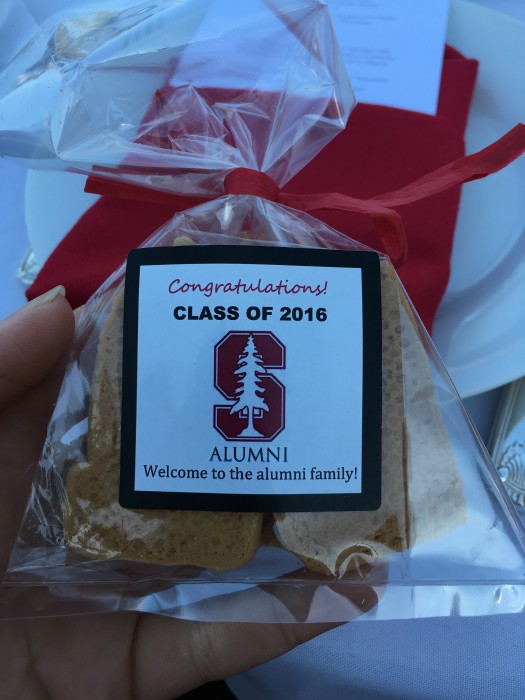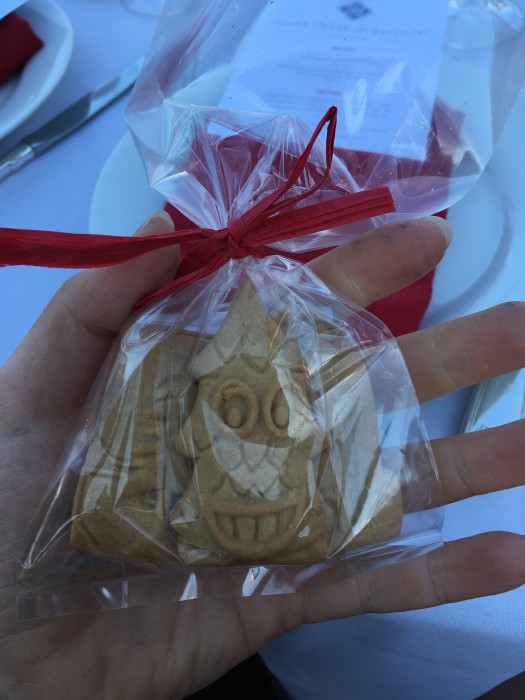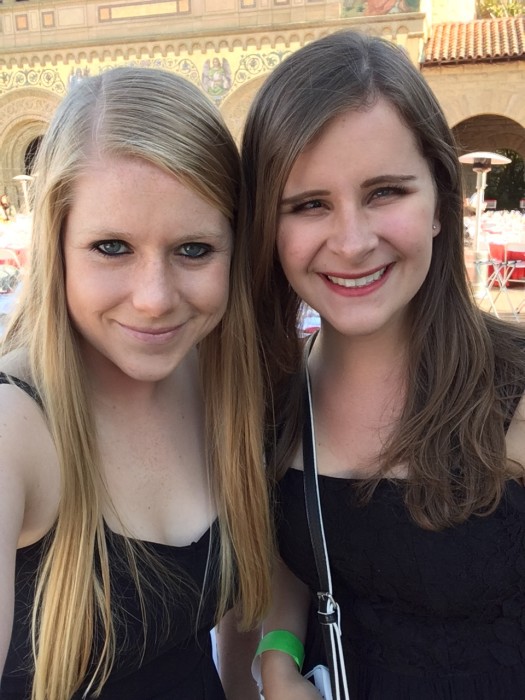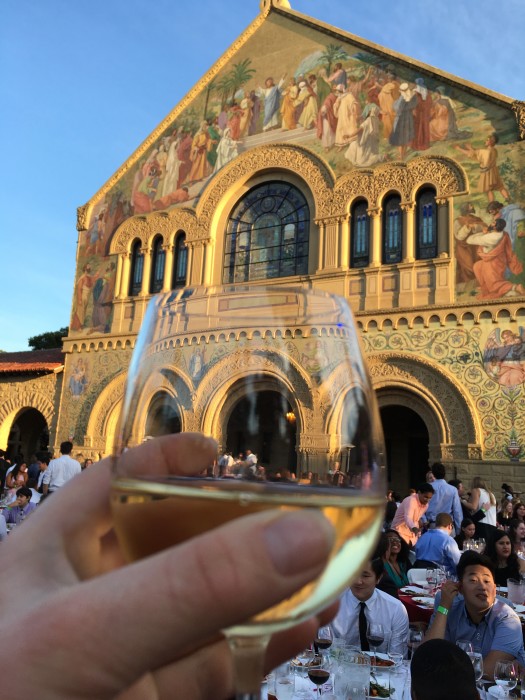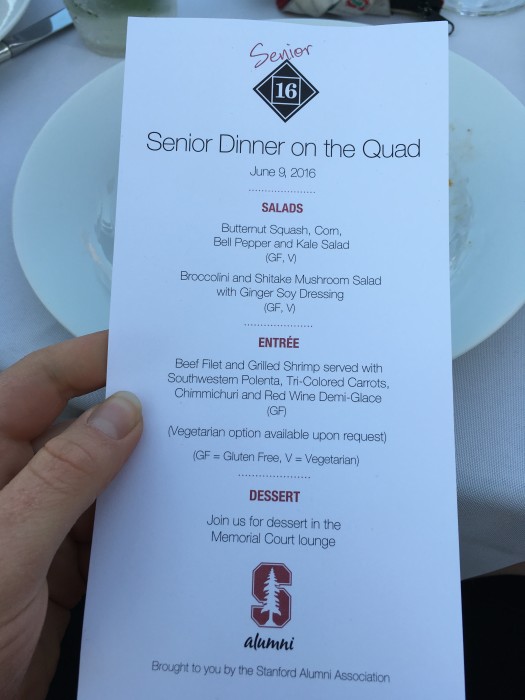 Salads to start: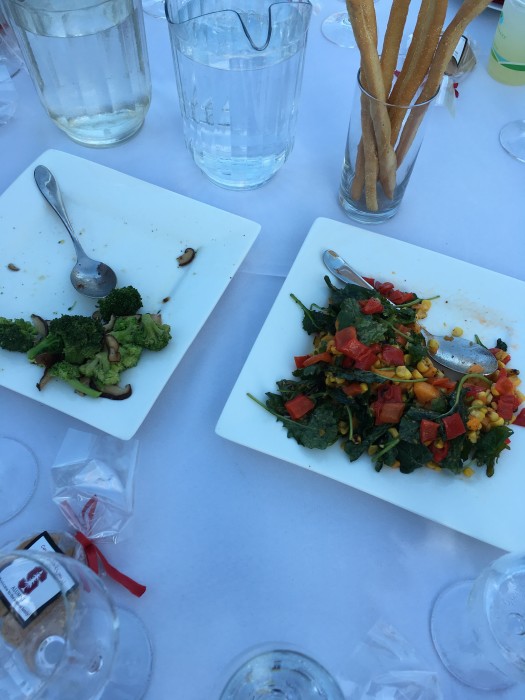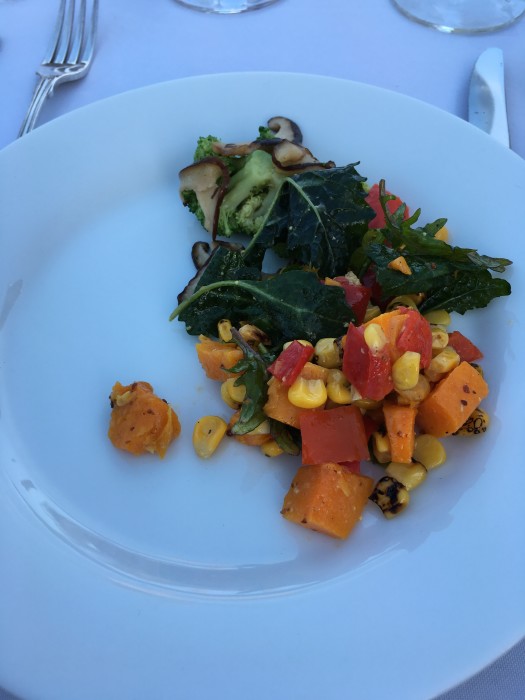 For my main course, I requested the vegetarian option (since I don't eat red meat), which was tofu with some type of sweet potato based ratatouille.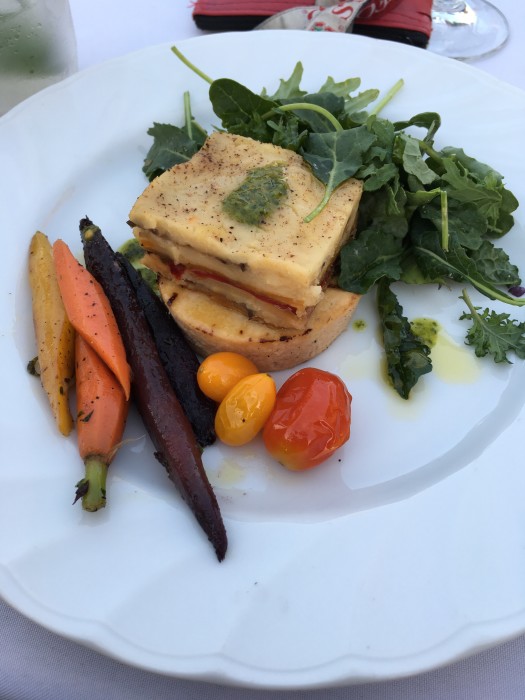 It was a nice event, but we didn't have an intensely great time so we ended up leaving a little early (it went until late that night!) Instead, we returned to my dorm to enjoy blueberry banana bread, finish our emojis, an play taboo. I haven't laughed so hard in a while!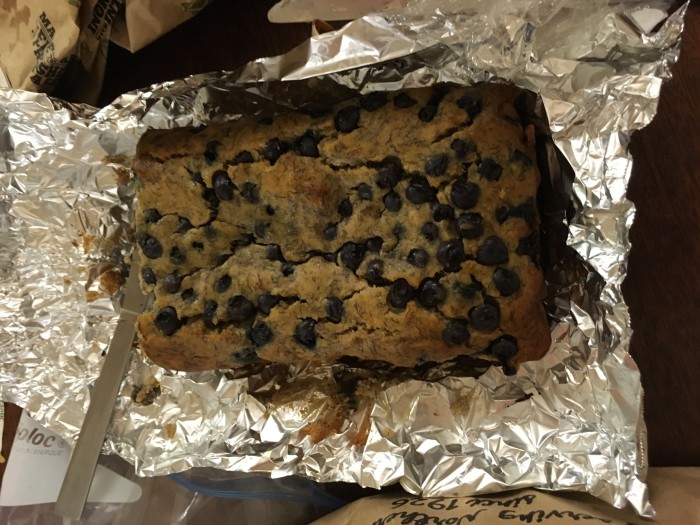 Check it out: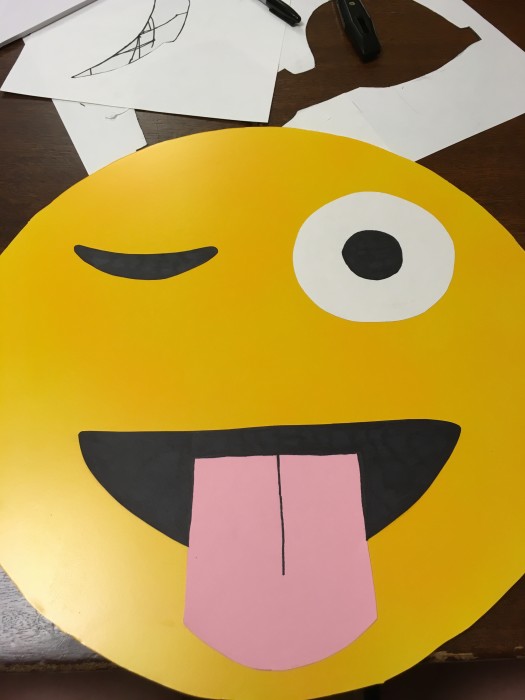 Friday morning, I went to physical therapy again. I just had a granola bar and fruit beforehand, and then snacked on banana bread after before noon Crossfit.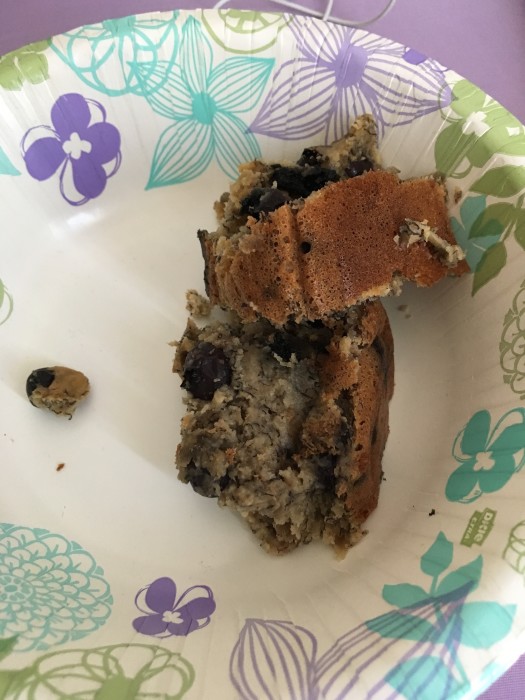 I was really excited for Crossfit, because this is the first workout I could do un-modified in almost 2 months! I kept everything light for sure though.
Workout:
Back squats, slow on the way down, pause at the bottom. Sets of 10-6-2-10-6-2, going up i weight.
WOD: EMOM of 6 pull ups, 30s handstand hold on box, 15 Russian kettle bell swings.
It felt good to be back at it!
I was at a bit of a loss about where to eat lunch since our kitchen was closed, so I decided to just go to Whole Foods.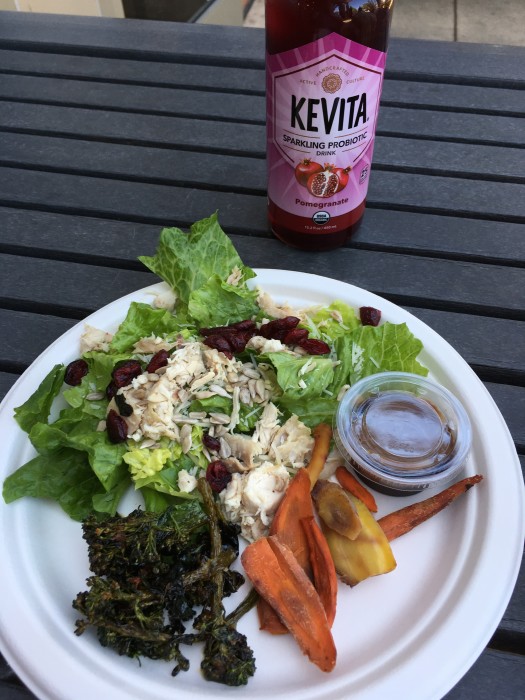 I made a salad with chicken, dried cranberries, parmesan, and balsamic, plus roasted broccoli and carrots on the side.
Later that afternoon, we had a parents welcome at my dorm. Again, leg makeup on point.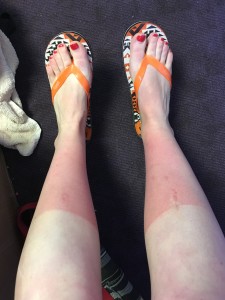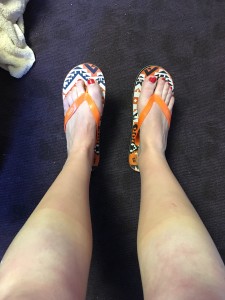 We had quite the spread, including GF blueberry cake!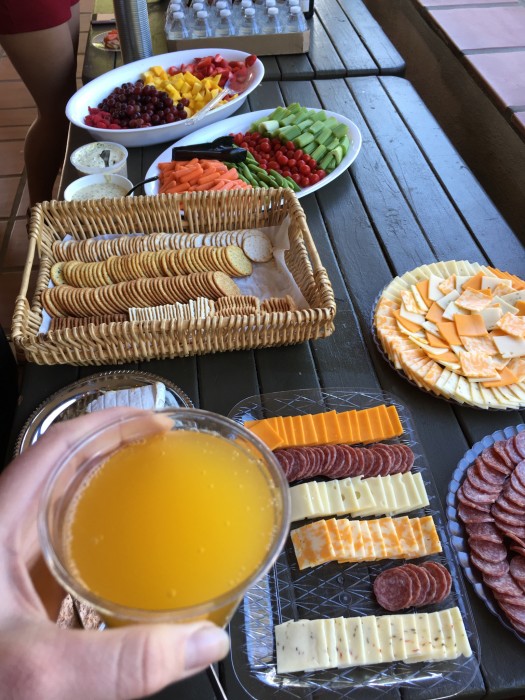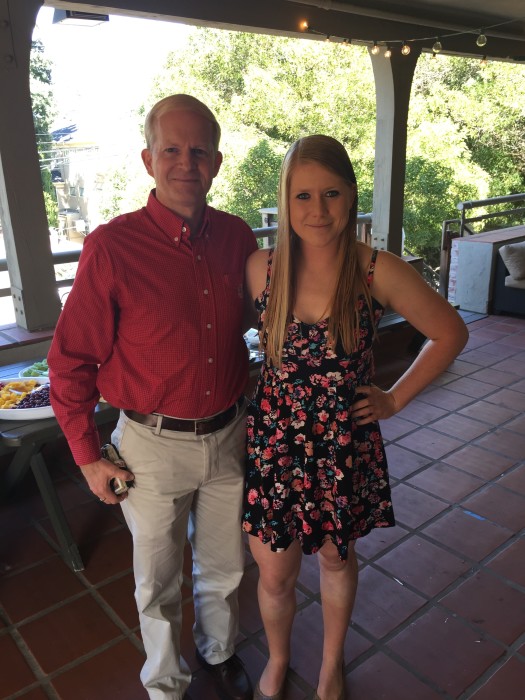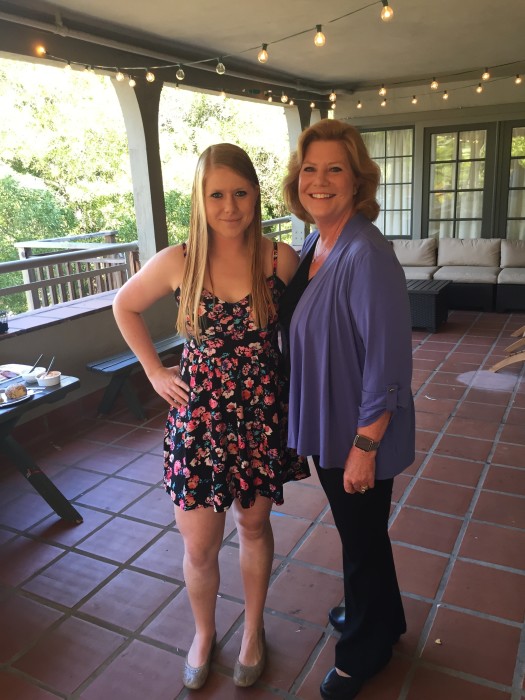 We went out to dinner afterwards, which I was super excited for because…
SWEETGREEN!I fell in love with Sweetgreen in DC, and I was super excited when I learned that the salad spot would be coming to Palo Alto. I went the seasonal watermelon, feta, and mint salad+chicken. (Copy cat recipe-> here)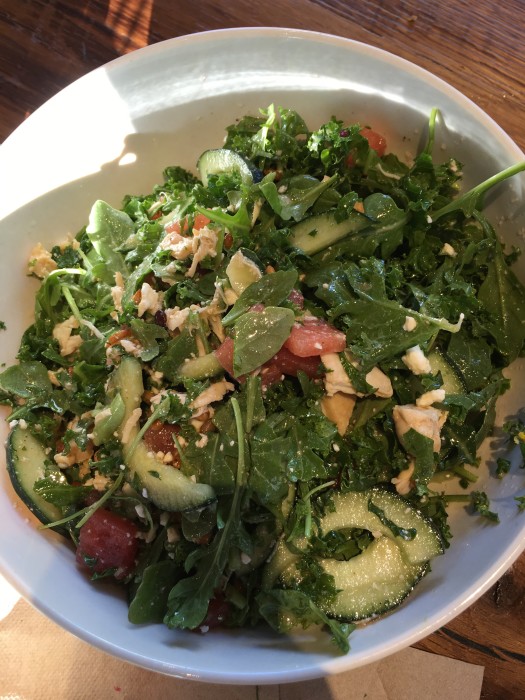 It was good! I think the DC salad was better though, to be honest! They have it DOWN there!
After dinner, we walked across the street for frozen yogurt, where I ordered a small chocolate with raspberry puree and chocolate shavings.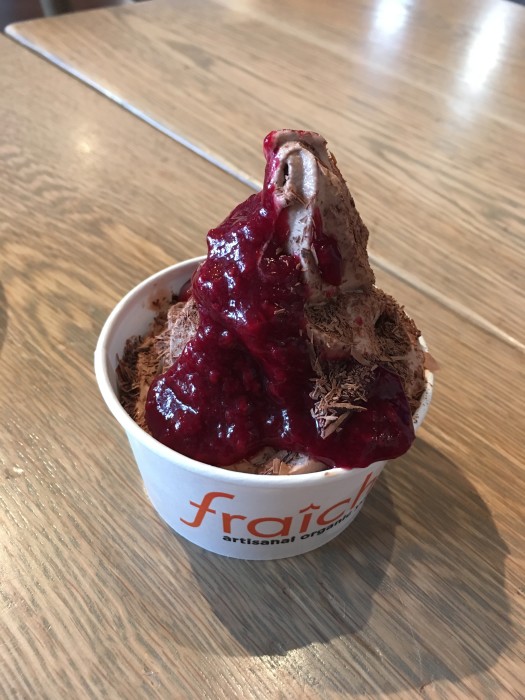 After dessert, I made it through on episode of Netflix before totally crashing. it's been quite the week!