Hello! I have lots of fun to share today. Before that all starts though, I want to share the recipe for last week's soup!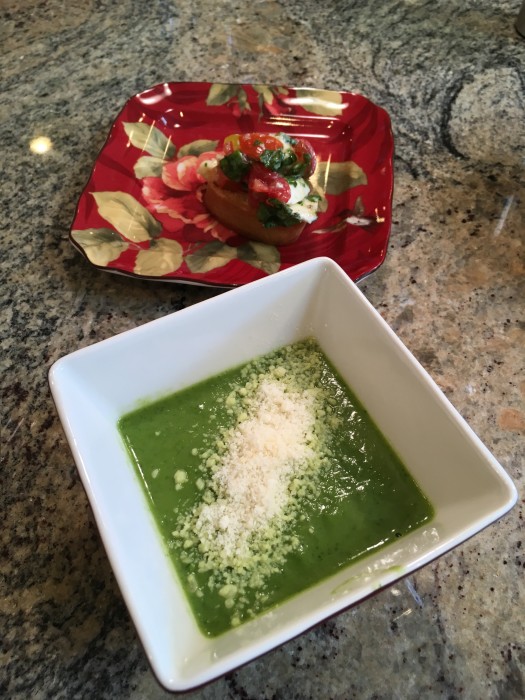 Served with homemade bruscetta. I am loving the green soups this time of year! I also think my lemon phase may be giving way to a Zucchini phase. I really want to just throw grated zucchini into everything, and have yet to put it into anything. Maybe my next quick bread will be zucchini! I've had my eyes on this recipe for a while now…
Back to the fun. When Biochem ended on Monday (not sure if I mentioned it, but I finished my semester off campus class Monday! Yay!), I felt like my Senior Spring could finally commence. From here on out, there isn't anything too crazy. Well, minus the take-home test that needs to happen tonight…
This past week has been awesome. Everything senior spring should be.
Thursday, I went to the SF Zoo with my Ecology and Evolution of Animal Behavior class, and we learned about the animal enrichment program at the zoo. I'm currently knee-deep in animal enrichment right now with a research project, so that was cool to hear about! After the presentation, we had some time to wander around the zoo.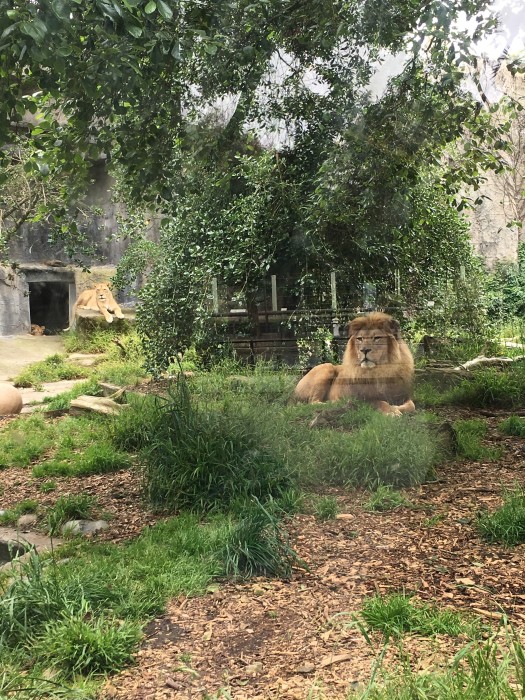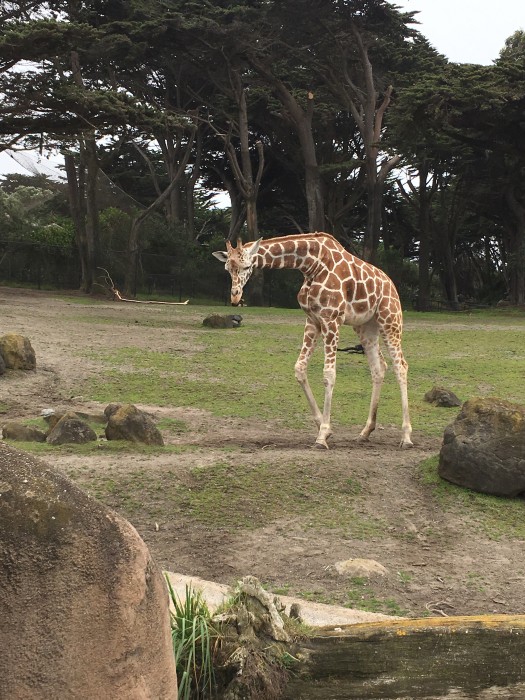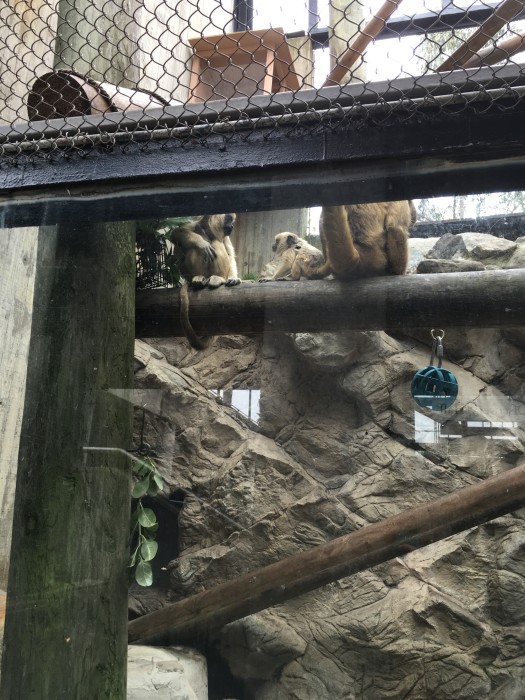 Check out the baby monkey!
Another highlight? Returning after missing lunch at the house to find GF pancakes with REAL maple syrup in the fridge for me 🙂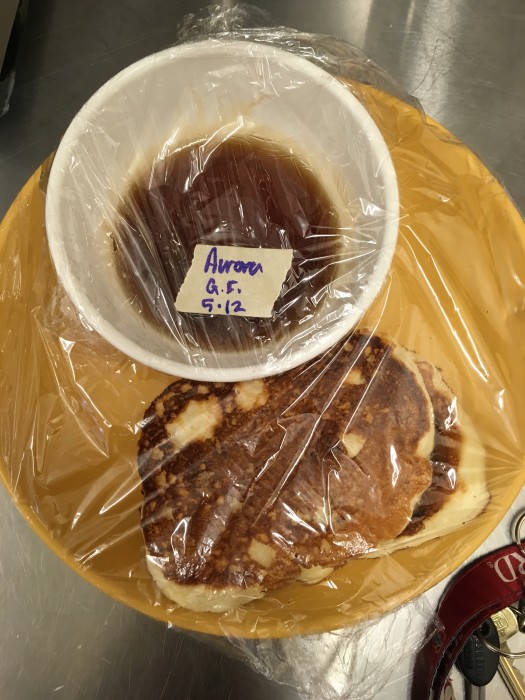 After walking around the zoo though, my foot was DONE. It's not the broken part that hurts, just my heel. Plus I've acquired some nice shin bruises from the strap.
Friday night was exciting. We had our Special Dinner party at my house, and the theme was "Roth Vegas." (Our house is Roth.) I invited my sister as my "date" which was fun!
But what I was really excited for? Las Vegas themed….I decided to have a little fun with the boot and make the most of it.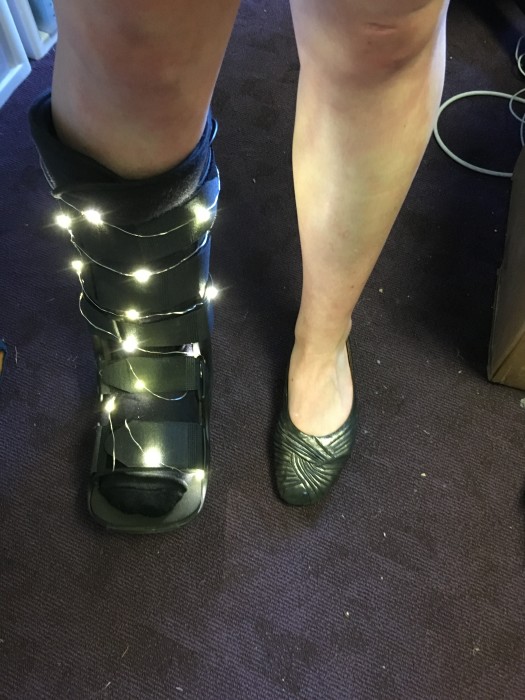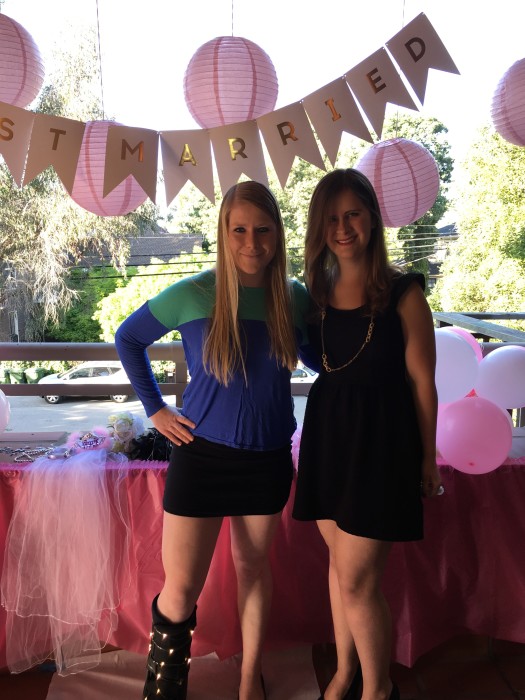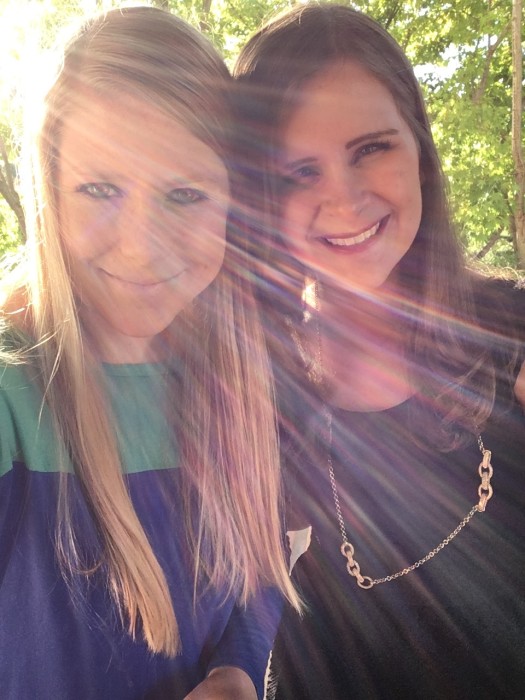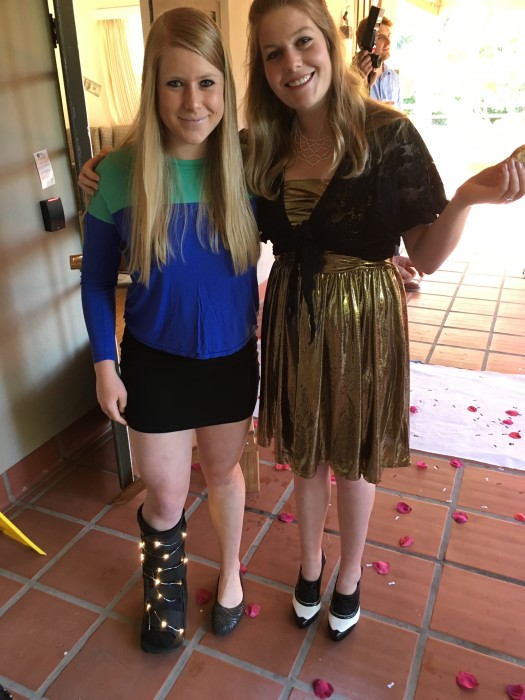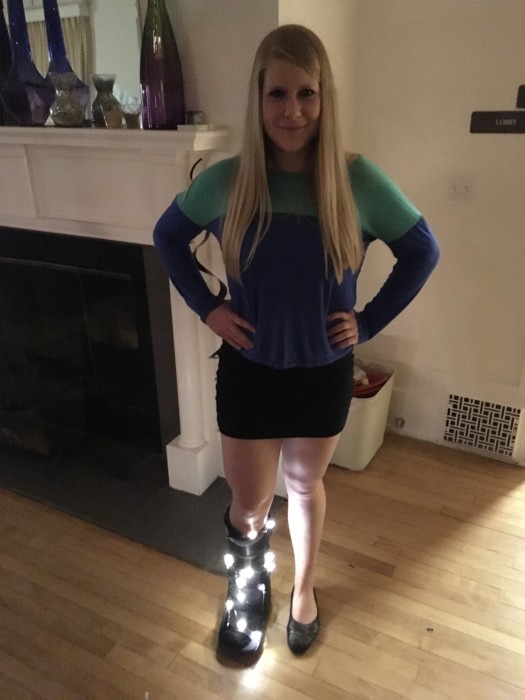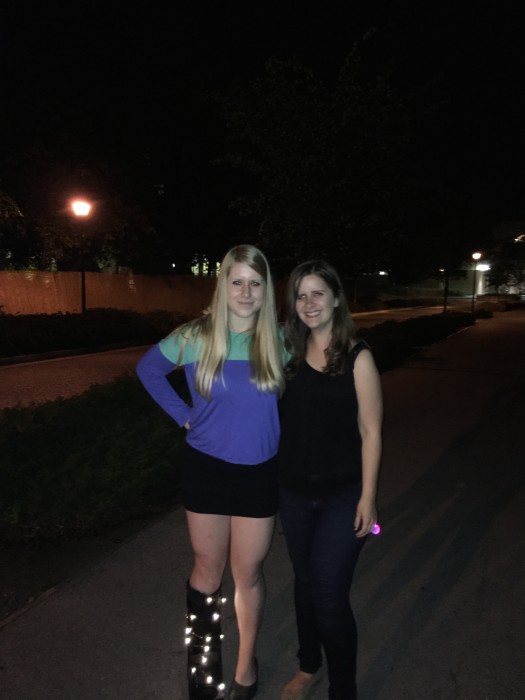 It was lots of fun! We got to play blackjack with giant cards too.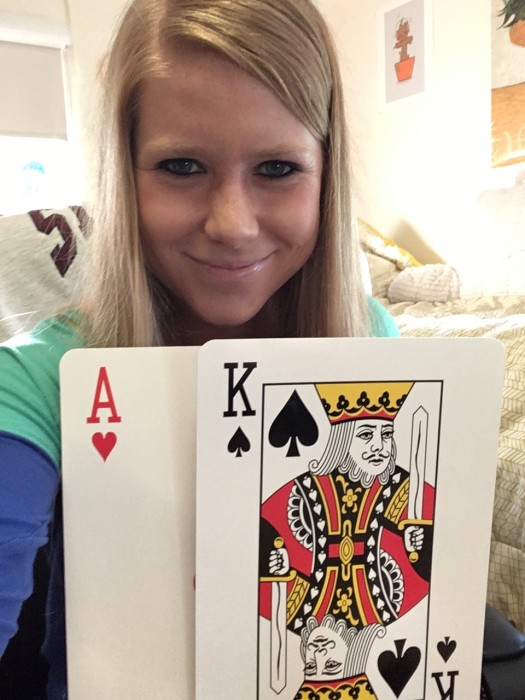 I nailed my first round!
The lights were a ton of fun. I got comments on them all night, and honestly I think I'll do it in the future if i go to events. Plus, it helps people not step on my foot if it's crowded. For the lights, I just ordered some LED battery powered fairy lights on Amazon.
The food was delicious as well. Highlights include both gluten free chocolate chip cookies (warm!) and gluten free brownies. I definitely had a cookie stomachache the next day!
Saturday morning, I didn't do too much which was nice. I did a low key gym workout: pull up work on the assisted pull up machine (I am 10 lbs away from a strict pull up! So close!) and a Blogilates video. I left feeling awesome though!
The main event of Saturday was Frost, an annual concert Stanford puts on. They bring in an artist every year, and this is the first year I've gone. The headliner was Fetty Wap. I actually know Fetty Wap! Woop! I haven't known the artists the past few years. I credit this year's knowledge mostly to the fact that I'm a spin instructor, and it's my job to know exactly what music is up at the moment. I like Fetty Wap, but I think a lot of his music sounds the same. The opener was Sage the Gemini, which I also knew thanks to spin. Hard to listen to the music without picturing a hill climb!
On the way to the concert, my friends and I stopped at Trader Joe's to get a little picnic. For some reason, my friend wanted carrot juice (you could bring in unopened liquids.) Pretty sure we were the only ones bringing that in! On the menu also was bread, cheese, avocado, strawberries, and chocolate. We had picnic blankets, and settled in a spot in the shade to start. I actually ran into another friend on the way in, so I enjoyed time with her as well!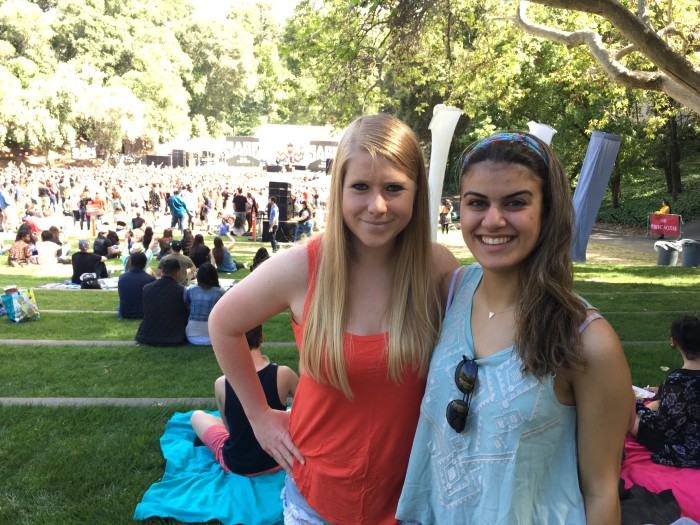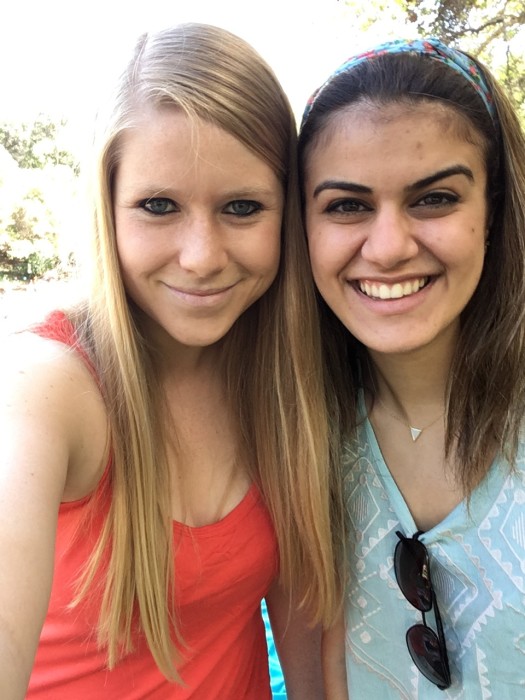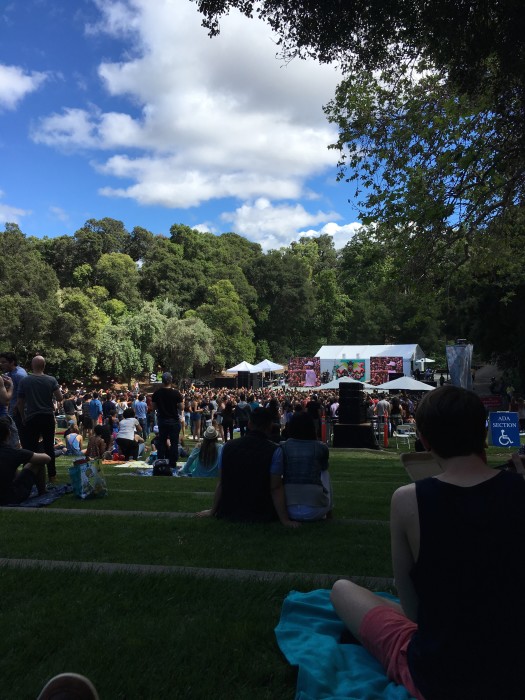 I thought Sage the Gemini was really good. It's weird to go to a rap concert though; the only concerts I've been to are punk rock types of things.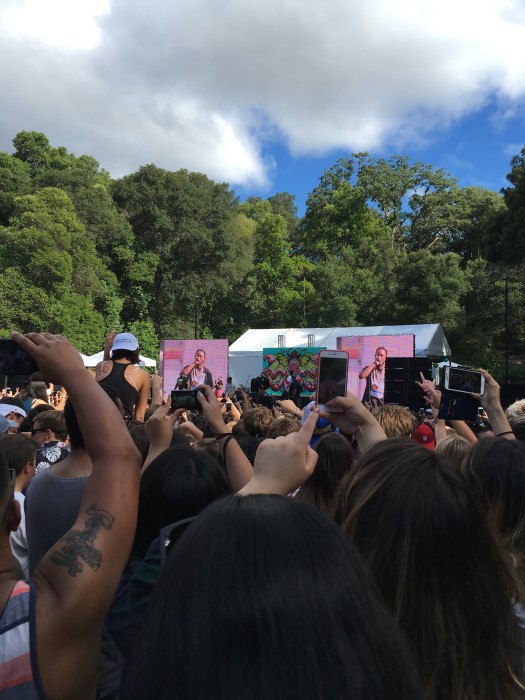 We moved closer to the stage for Fetty. I didn't know the lesser known songs, but it was fun all the same!
Sunday morning, I went to a spin class in a studio downtown. It was good to get the blood pumping! Afterwards I made the highly questionable decision to walk to Bare Bowls for an Acai bowl. It was only .3 miles, but that was definitely too far for a boot, which I realized about halfway there!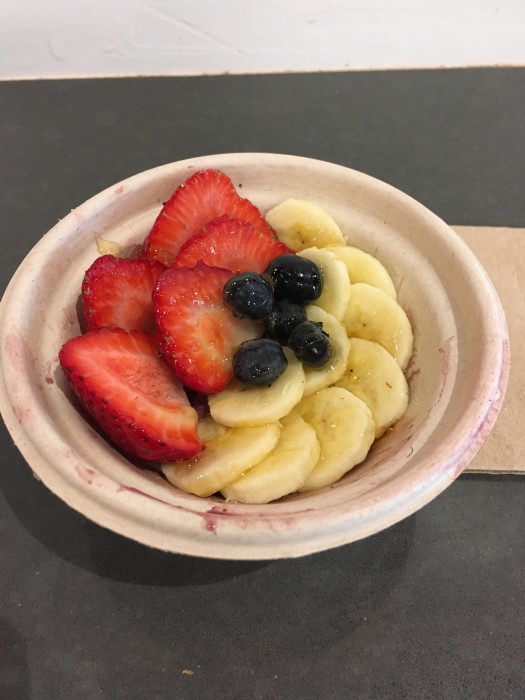 I got an mini classic acai bowl without the granola since it has almonds. It's made with cashew milk, but I think that's actually ok!
The honey on top is key. I definitely need to make it back soon!
The main event for the day was an engagement tea for a friend. I get major #wingmancred, and I am so happy for her! I picked out a little cookbook for her.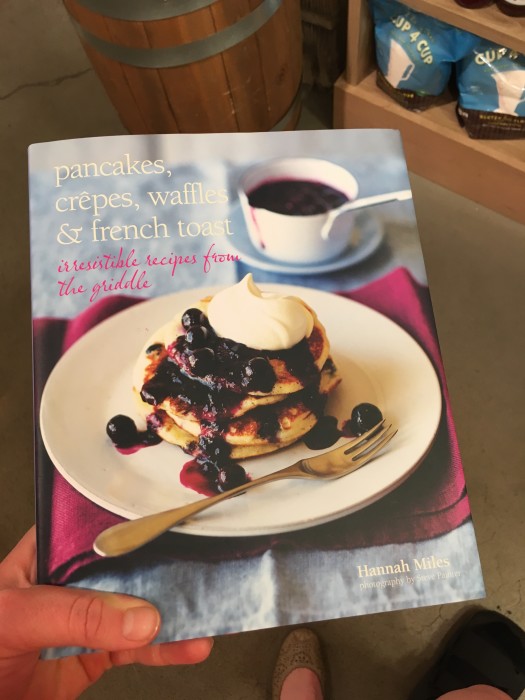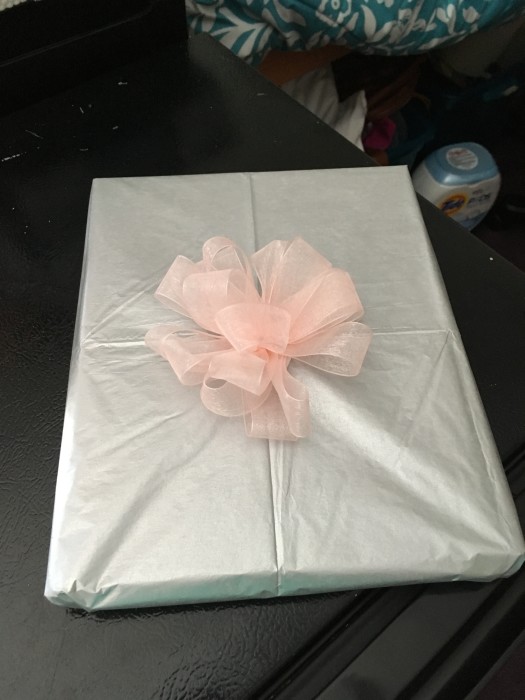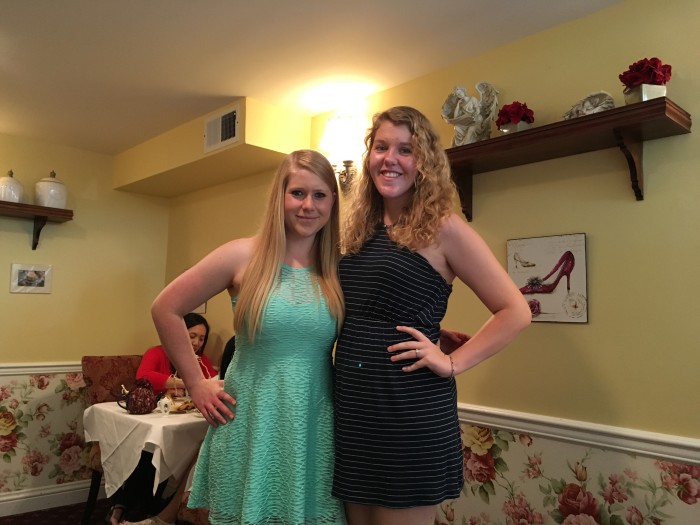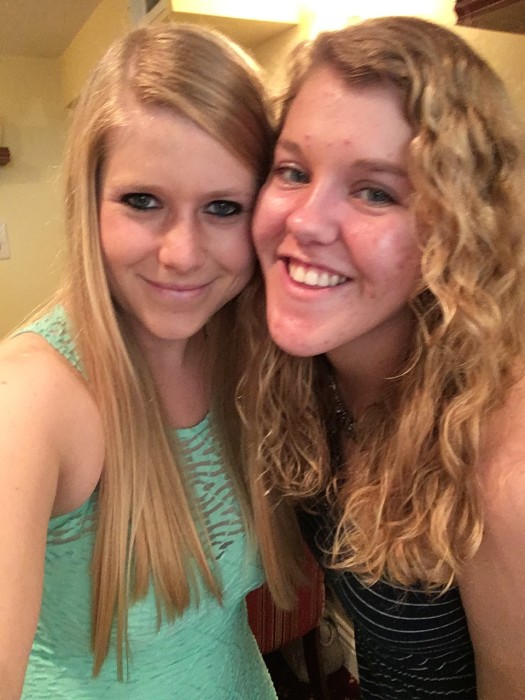 The tea place was super cute!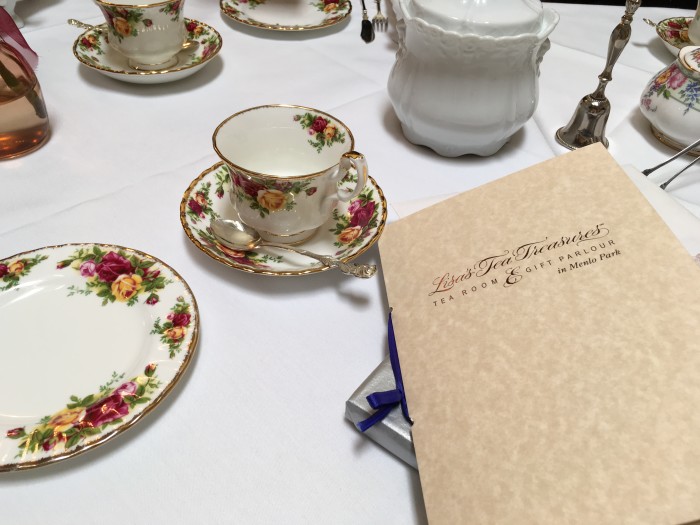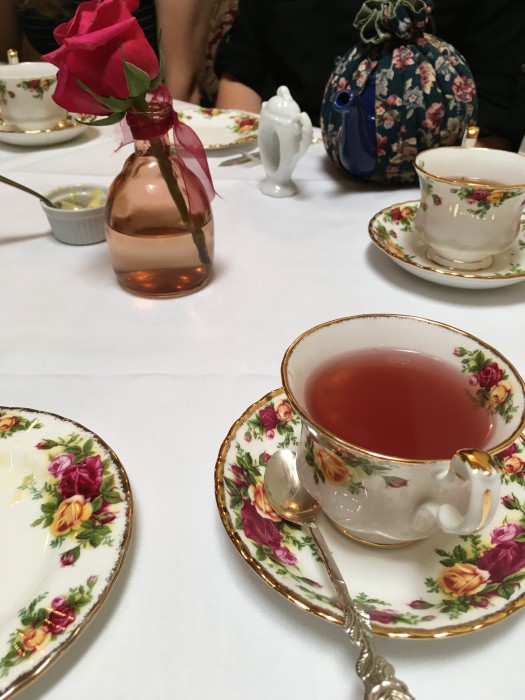 They even had a GF afternoon tea option! Warm GF scone with clotted cream and jam? Count me in!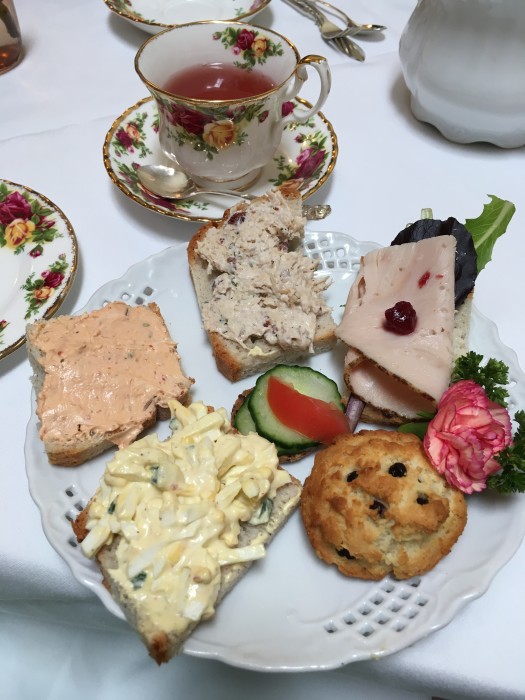 Strawberry sorbet for dessert.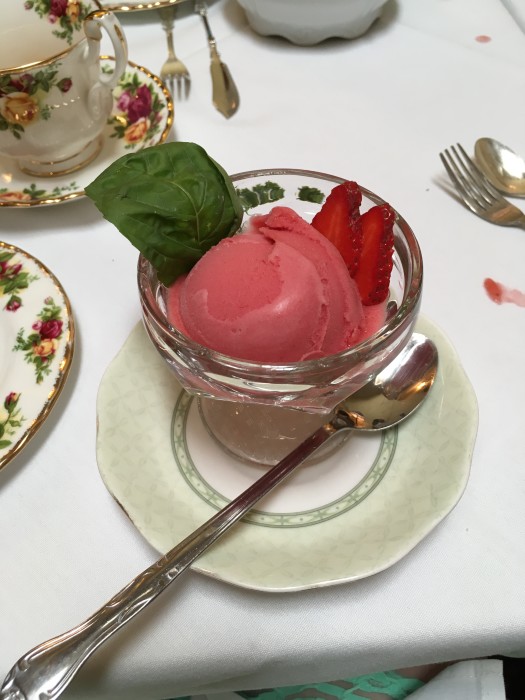 It was so great to catch up with everyone!
But now it's back to reality. I'm currently slogging through a Genetics take home test/banging my head against a wall. I cannot believe I will be a college grad in 3 weeks! Where did the time go??
Also, stay tuned, because I have a little mini-series coming up on my health and fitness journey through college, to where I am now! #TransformationTuesday