Hello! Guess who did a race this past weekend?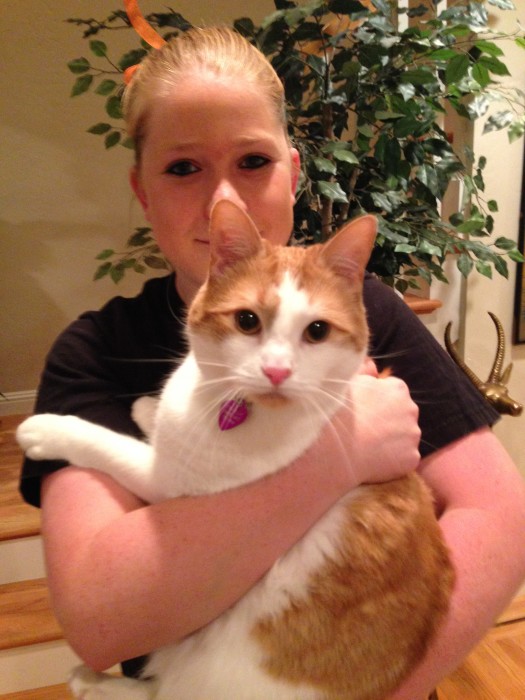 The Giant's Race finishes in the Giant's ballpark. It's awesome. It was my first ever race! This year I did the 10k, not the half like I did the past 2 years. I had a hard time with my training for my April half because I was so sick, that I was just not up for it. That, and I had no time or energy to train with work. This summer I was on my feet 8 hrs a day, and half marathon training plus that would have torn up my feet!
So, I settled on the 10k.
It's so crazy to me. 4 years ago, I ran this race for the first time.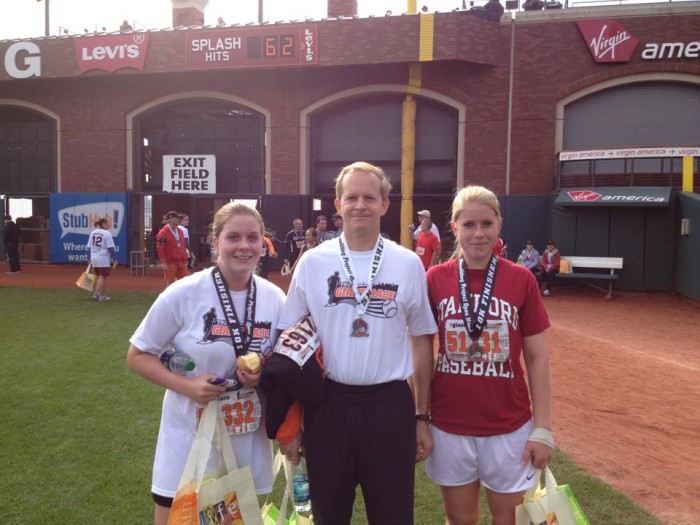 I was about to start my freshman year of college. Where the heck did the time go?? When I ran it 4 years ago, I actually won my age group. I was in my best shape of my life at the time, and followed a strict training schedule to work up to that distance (at the time a PDR). This year, I ran the race about 7 minutes slower. Instead of moaning about how much slower I've gotten, I'm appreciating how my body has changed to allow me to run this distance without issue, essentially without training.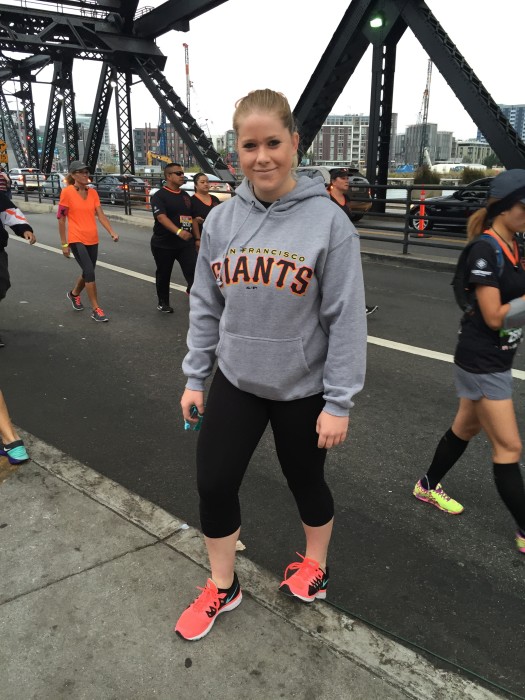 I didn't have any expectations for the race. I didn't want to die, but I wanted to run a decent pace. I was actually a second away from my last minute goal time. I mostly just wanted to enjoy this race. It's an amazing course-along the Embarcadero, under the Bay Bridge, and out past Fisherman's Wharf. Bonus-the 10k is flat. The half marathon course actually goes to Chrissy field, with a fantastic view of the Golden Gate.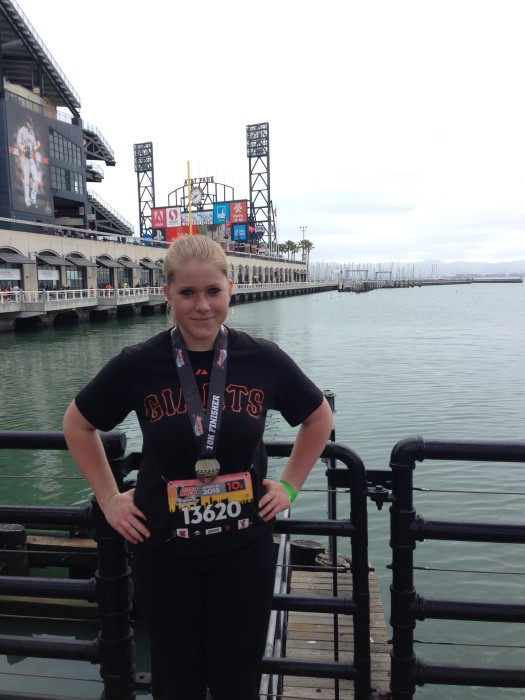 The energy of the runners is amazing as well-lots of like-minded people (aka Giant's fans). Plus, finishing on the field never gets old. I definitely enjoyed this race!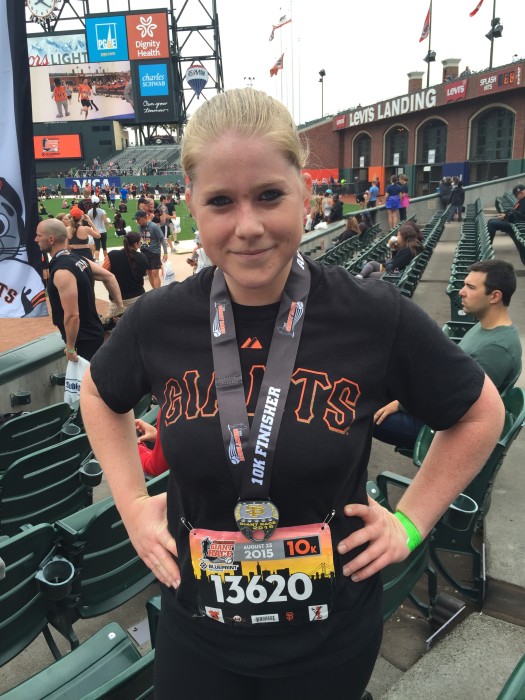 After the race, I met up with my mom and grabbed a complimentary post-race beer, just because I could. Yayy for 21. I only had a few sips though because we had other plans for beverages that morning!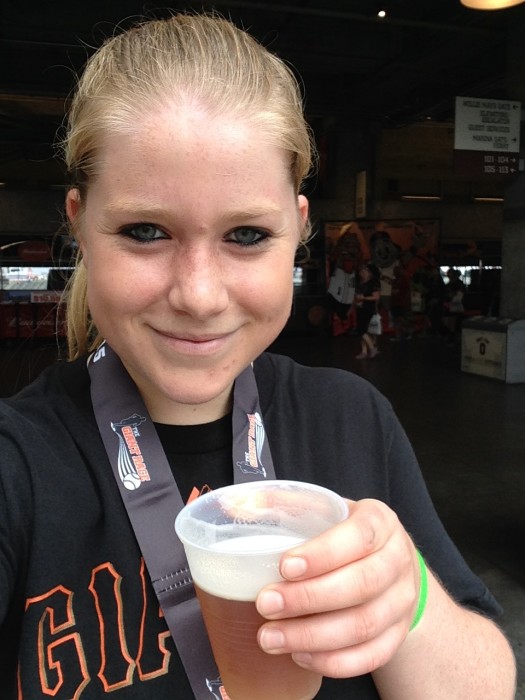 There was also a little sandbag toss, for prizes. Of course, I had to take part. I nailed my first 2 bags right in the whole. I still have some softball player left in me, and walked away with some new sunglasses!
After my coffee exploration in New York, I figured I should use a trip to the city as an excuse to try some of the best San Francisco has to offer! I picked out a place, and it turned out they had gourmet and gluten free doughnuts! Dynamo Donuts. We arrived minutes before they opened.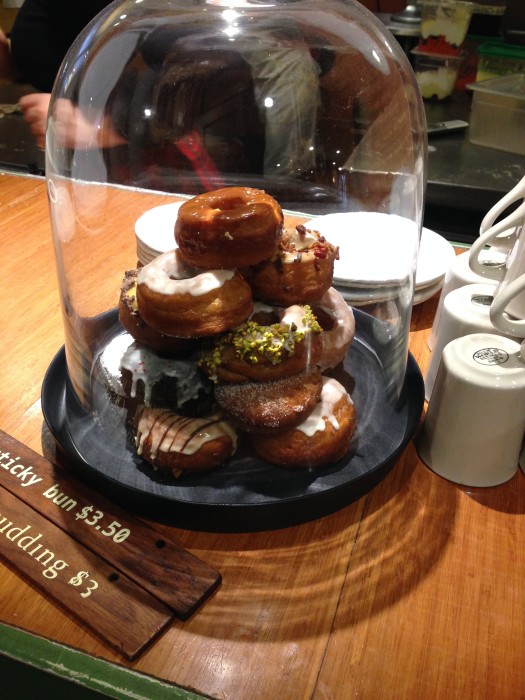 I had a chocolate raspberry and a lemon buttermilk gluten free donut. Both were delicious, and you definitely could not tell they were gluten free.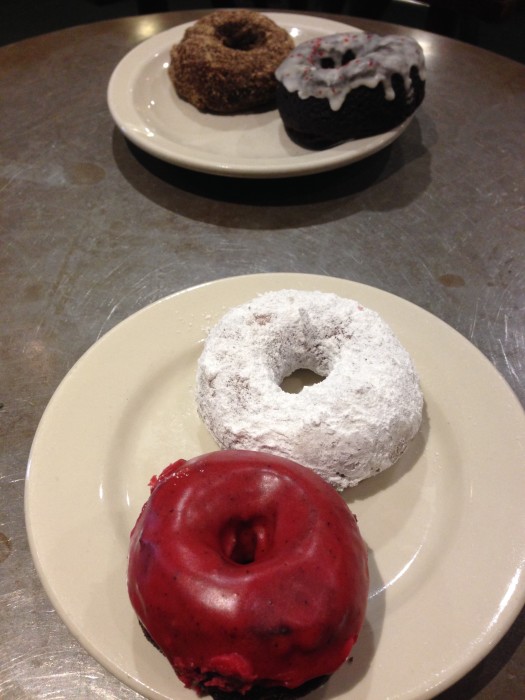 Plus, OF COURSE a cappuccino. Excellent as well. Good coffee is just so much smoother, and without the bitterness.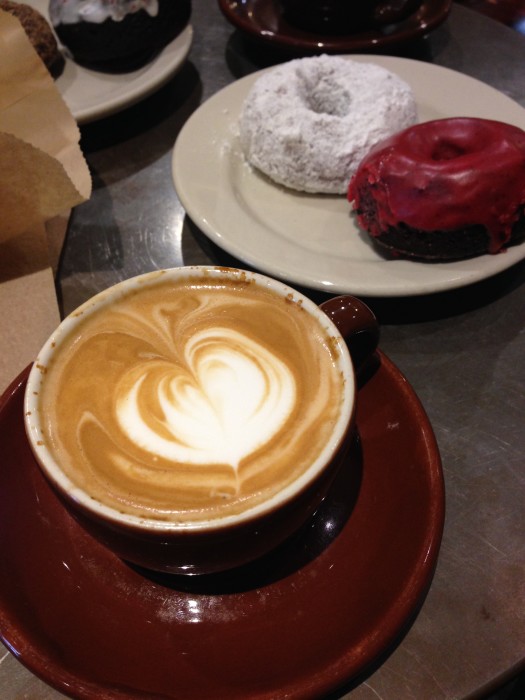 Overall, it was a great morning!
Tell me-where's the best coffee?