I start my summer job tomorrow, but this was a great kickoff weekend! I had some college friends stay with me, and it was an awesome time!
We started with a home-cooked meal of my guacamole salad on Thursday night.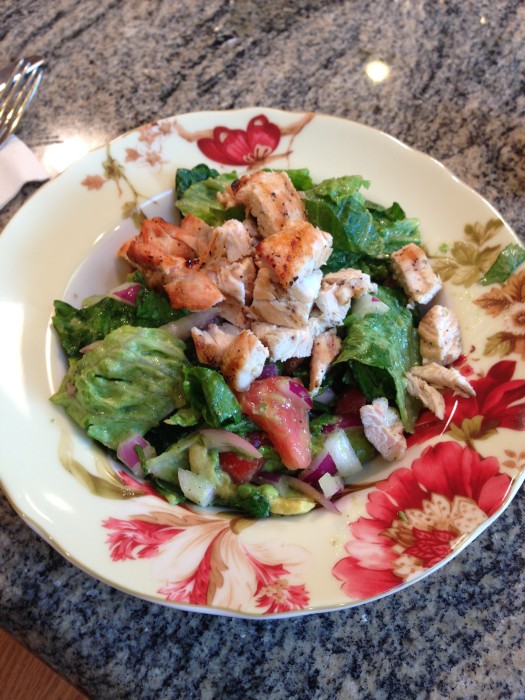 Friday morning, we were up early to head into the city! (SF)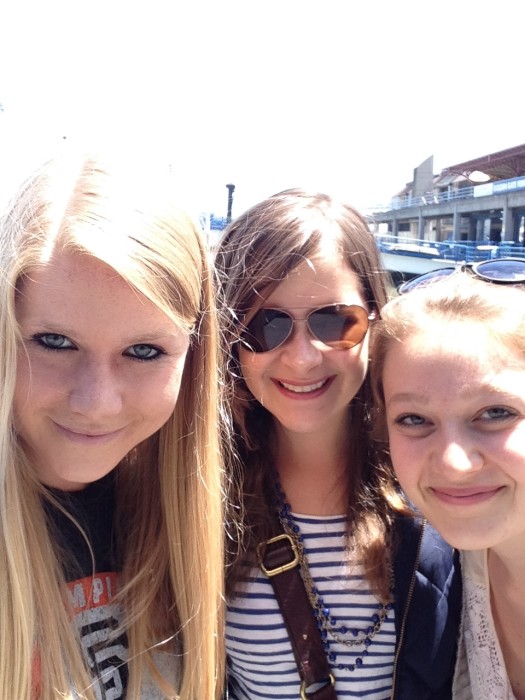 Despite the fact that I went to the Ferry building a week ago with another friend, that's where we were headed!
It was an absolutely beautiful day in the city.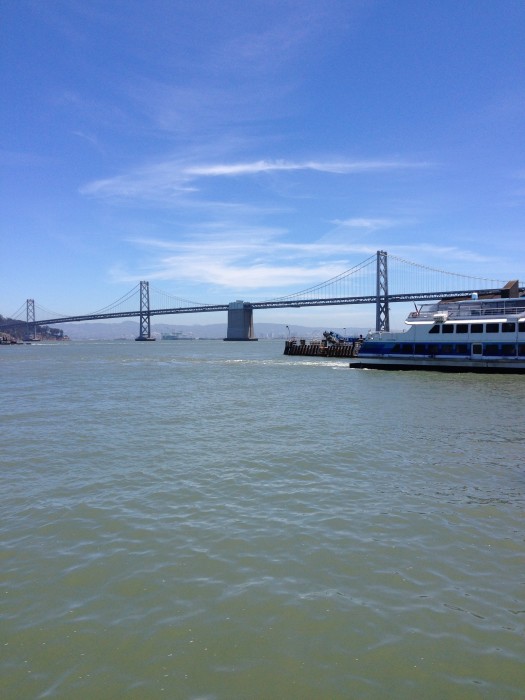 I was actually pretty warm in my long sleeves and boots! Gotta love San Francisco.
We explored the Ferry building a bit before grabbing lunch. We are all very indecisive people, but eventually settled on a cafe. I had a beautiful rotisserie chicken, and an amazing salad with nectarines, feta, and dates. I will definitely recreate that salad for the blog!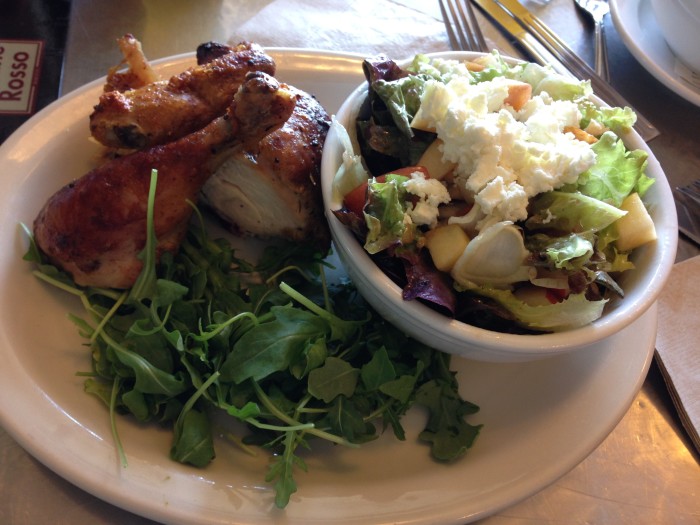 We walked around about before grabbing ice cream to take outside.
I had olive oil ice cream with fudge sauce. I didn't think I'd like the olive oil flavor, but it was delicious! It had a touch of orange, and the savory-ness of the olive oil had a similar effect as salted caramel does.
After enjoying the sunshine, we made the trek back to meet up with another graduated friend for dinner. It was a Mexican restaurant, and I had a delicious salad with cheese, avocado, pumpkin seeds, and chicken. Plus plenty of chips and salsa!
I also split a side of plantains.
Unfortunately, that night one of my friends had to leave, so the next morning two of us made the drive to Monterey. My friend returned from South Africa on Thursday (I picked her up at the airport), and I moved her into her summer apartment in Monterey.
On the way up, I had to offer her the true California experience by stopping at a fruit stand for cherries in Gilroy.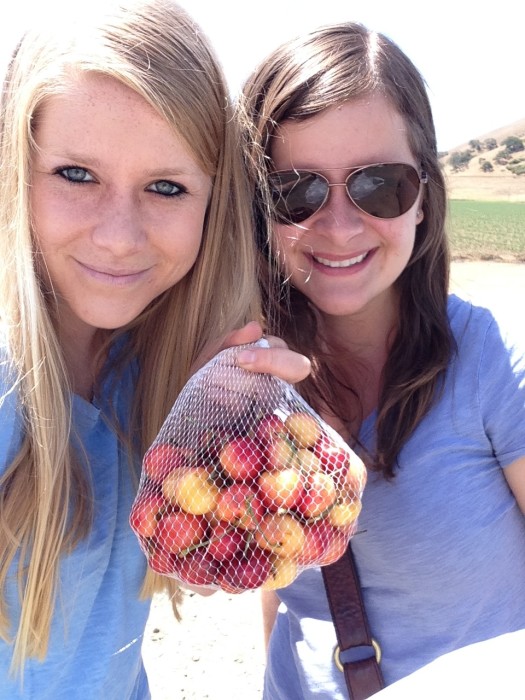 We rolled in around lunchtime, and hit up the Giant Artichoke for lunch. My friend had never had whole artichokes, so I showed her how to eat the leaves.
I'm so spoiled in CA.
For my main meal, I ordered an artichoke veggie sandwich and skipped the bread.
After lunch, we explored Cannery Row first by foot.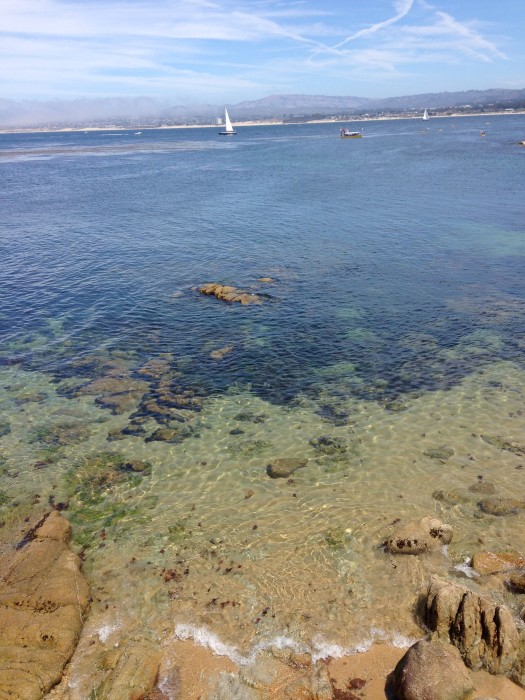 It was definitely cool out! Highs in the 60s. While walking, we saw a sign for "free chocolate tasting," and wandered into a shop that offered chocolate tasting with a complimentary mini glass of wine for only $3!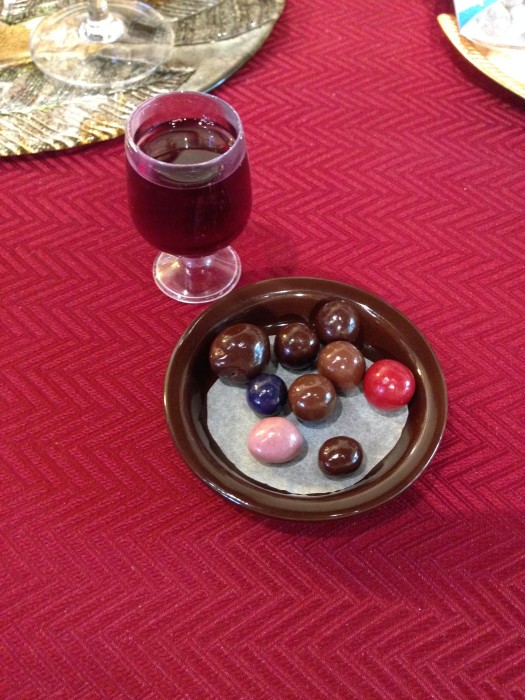 We got to pick out which chocolates we tasted-mine were mostly caramels because I'm nut-free. The salted caramel was delicious, but I went home with the caramel apple chocolate-it tasted just like fall and was very unique!
Then, I showed my friend how to explore Monterey in style. In a surrey-a sleek 4 wheeled bike.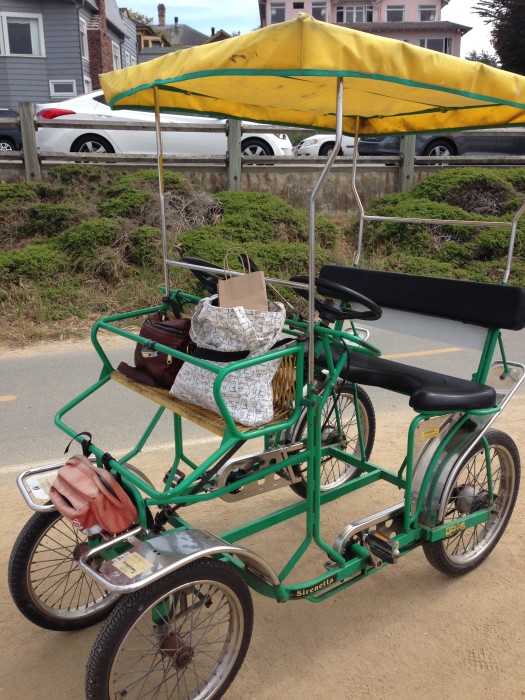 I had the pleasure of driving this bad boy.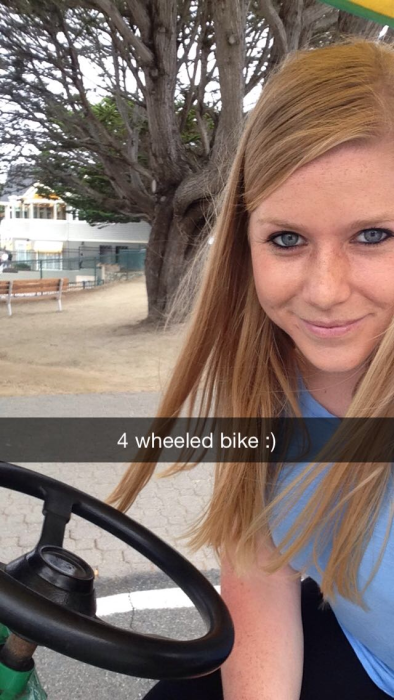 It was a great way to get in some movement and take in the beautiful views of the water.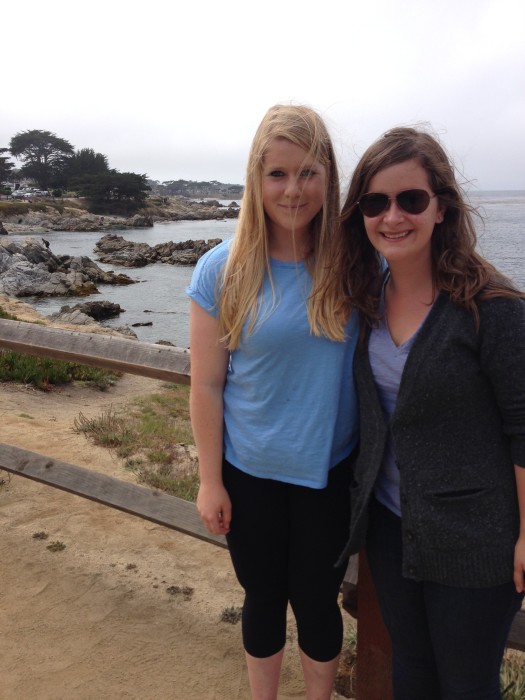 Neither of us was in the mood for a big-deal dinner, so we stopped at a little Indian cafe. I was hoping for more vegetables, but the food was good!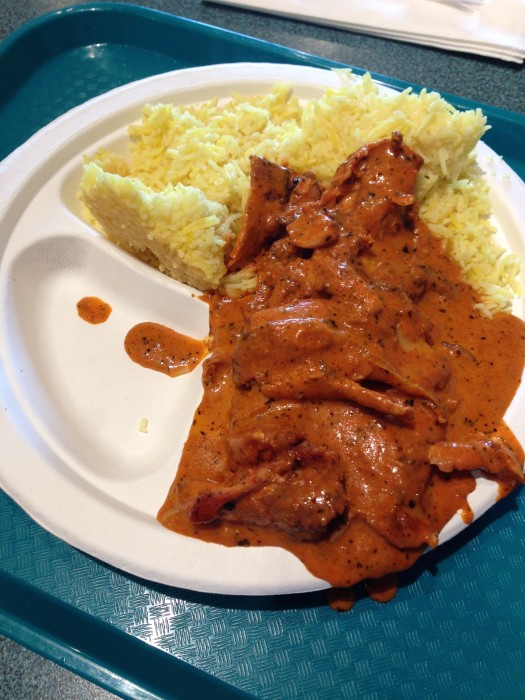 We were both stuffed by the end!
It was sad leaving my friend this morning, but it was such an awesome weekend full of friends and adventure!
What did you do this weekend?