Guys. It was a rough one over here. But let's still celebrate food as of late with Jenn!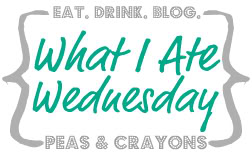 I figured out that whatever weird sinus-y thing I'm dealing with is allergies, not illness. Unfortunately, that still kept me up a bit last night! On top of that, I was up fairly late doing homework. I woke up for 6am Crossfit, which was definitely not enough sleep. The workout was a good one though-and getting off campus helped my allergies. For strength, we did overhead squats and toes to bar. The conditioning was a 15 minute AMRAP of:
5 dumbbell ground to overhead (I used 25#s-ground to overhead means clean to shoulders and then push press or push jerk to overhead)
7 pull ups (banded for me)
9 squats (no weight)
I finished exactly at 9 rounds! This was one of those that ends up being pretty hard because none of the moves are terrible so you can just get tons of reps in.
The roughness started afterwards when I decided I needed a big cup of coffee to get me through the day. I normally drink espresso drinks, so I don't have as good of a gauge of how much caffeine is in regular coffee. Normally I do half a packet of instant in milk, but this time I did a full packet.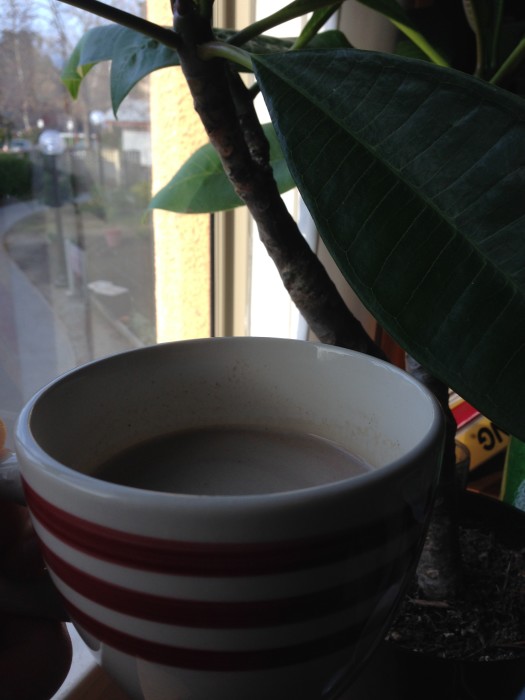 I basically chugged it on an empty stomach and was about halfway through my banana with sunflower seed butter when I realized I felt pretty weird. And it quickly dawned upon me that I had made a terrible mistake. My heart started racing and I started shaking. Besides feeling awful, being over caffeinated also really freaks me out. I felt really nauseous and shaky for the morning, but it was a lot better by my 11am class. Even now, in the evening, I'm not feeling 100% but definitely a LOT better.
Lunch was super lame and picture less because I was scared to eat anything too heavy-2 crackers and an English muffin. After lunch, I felt a lot less shaky. The good news is I have still managed to get a fair amount of studying done for my midterm tomorrow despite this!
I was starving mid-afternoon and feeling better so I heated up the last slice of my drowned cranberry bread.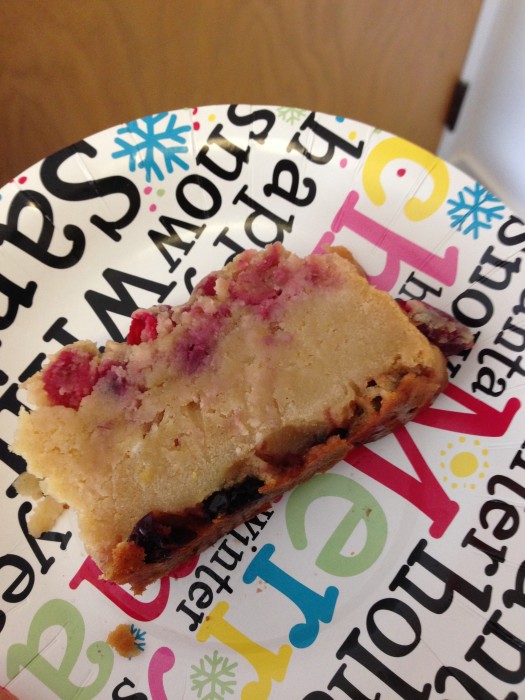 I was starving again around when dinner opened-and it smelled delicious through my window! I went with pretty basic foods still.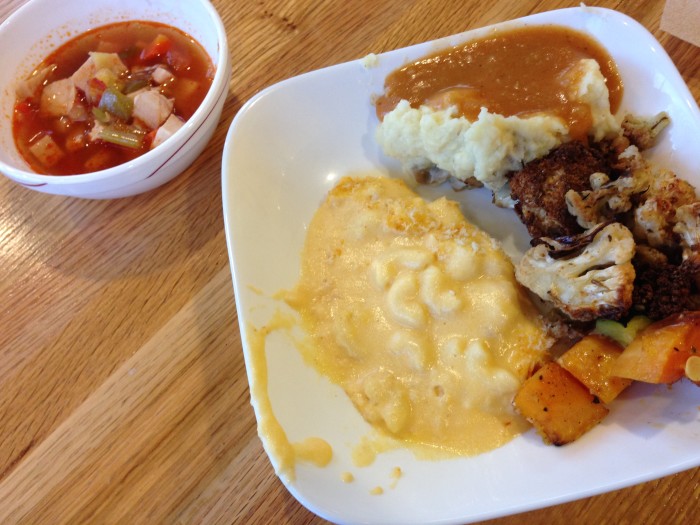 Mac n cheese, mashed potatoes, a little roasted cauliflower, and chipotle turkey soup. I was feeling god enough for a few bites of peach crispy as well-note that this plate is actually much smaller!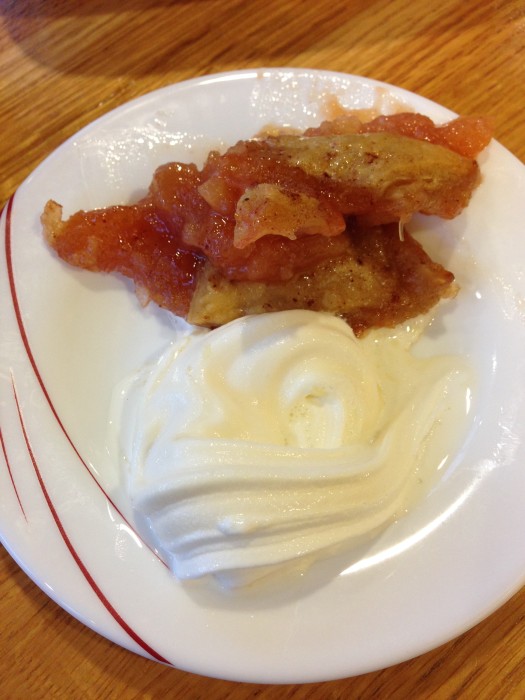 So…that was my day. Rough. I'm officially on a caffeine detox. I think these past couple of weeks I was depending a bit too heavy on coffee to get me through the day instead of sleep anyway, which wasn't sustainable. I need to make sleep more of a priority!
And since today's food was kind of boring, here are a couple of other meals!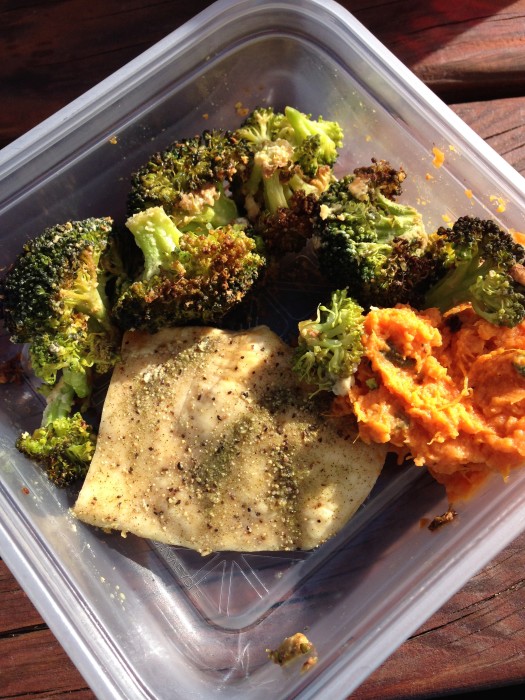 I have a new batch of lunches! Chicken and mashed yams are same old, same old, but this time I have roasted garlic broccoli to accompany them!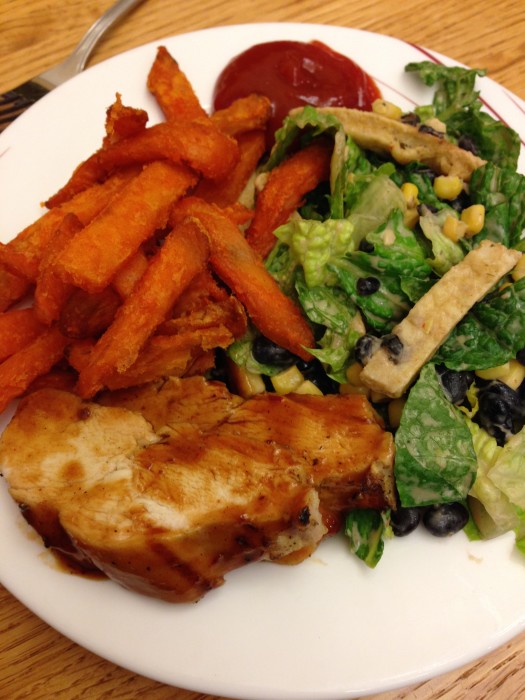 A basic dinner-some type of vinaigrette based black bean salad with strips of something unidentifiable, BBQ chicken, and sweet potato fries. How pretty is that plate? So colorful!
And now, I have to get back to studying!
Coffee-yay or nay?