Hey guys! I'm relaxing before tomorrow's race. So I thought I'd share a recipe that I whipped up the other day. First, I have a few pictures from yesterday.
Yesterday I went to the Giant's ballpark to pick up my race packet.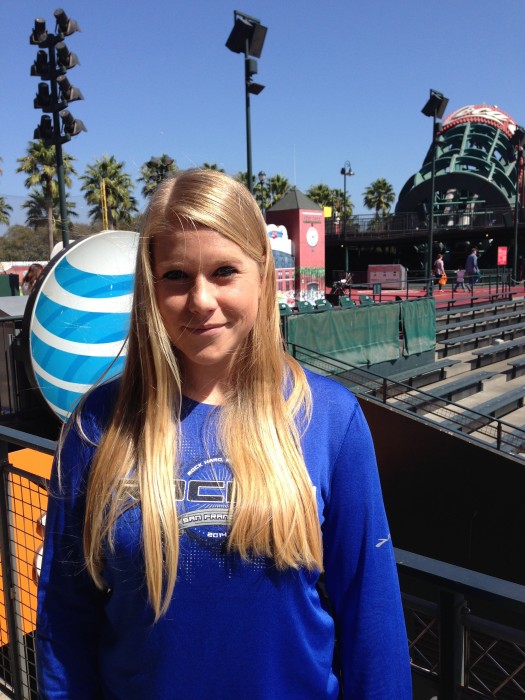 I also got to take a picture with the World Series trophies!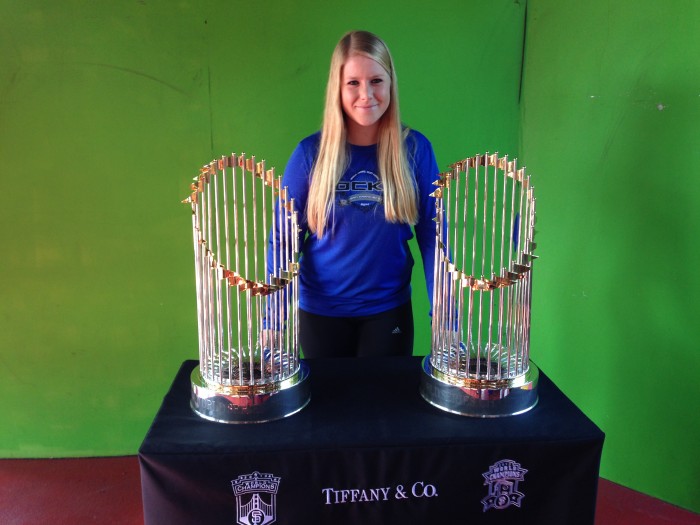 The Expo was nice and efficient. It routed us throughout the whole ballpark, and I never had to wait in line-it wasn't crowded at all! I also wanted to sign up for ALL THE RACES. Does anyone else do that at expos?
Then, I came home and made dinner-corn chowder and goat cheese stuffed figs on the side.
The figs were especially delicious. I simply sliced them in half, put a dab of goat cheese in the center, and popped them in the oven for 10 minutes at 350. They were fantastic with a little drizzle of balsamic. I tried to reduce balsamic and ended up with a burnt balsamic toffee mess, so I just drizzled plain old balsamic.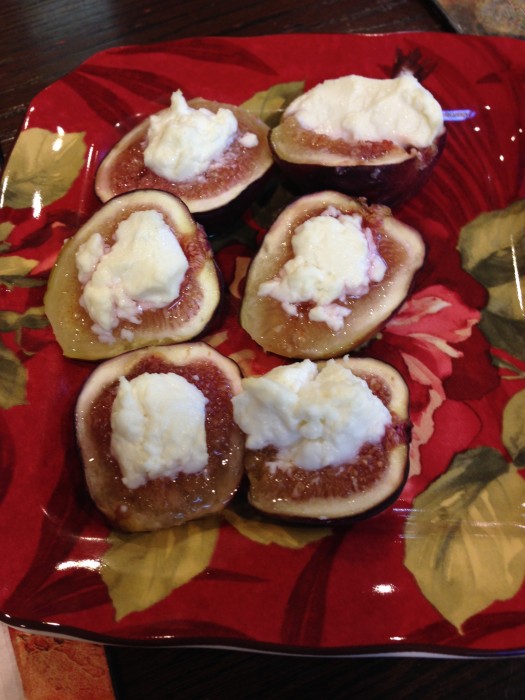 Now, I'm getting excited for the race! I just finished making my race playlist, and now I'm pumped up!
But now, the recipe.
This pumpkin bread is low in sugar, in part because of the addition of bananas. It is also moist-insanely moist-and dense. And the flavors are spot on.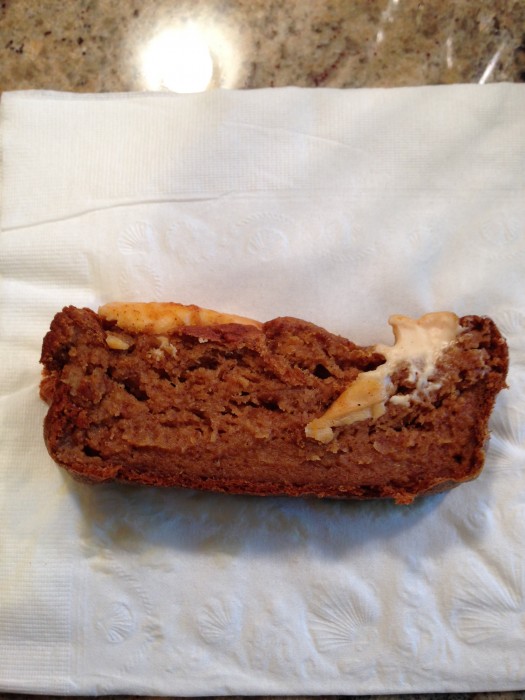 I topped this is cinnamon laughing cow before baking, but I'm not sure that was my favorite so next time I'd probably just whip up a cinnamon cream cheese or leave it plain.
Ingredients:
2 ripe bananas
1 cup pumpkin
1/4 c maple syrup
1.5 cups whole wheat pastry flour (or half white flour, half whole wheat flour)
1 egg
2 tablespoons oil (I used canola)
1/3 c milk
1 t salt
1 t baking soda
1/2 t baking powder
3 t cinnamon
1 t pumpkin pie spice
1 t vanilla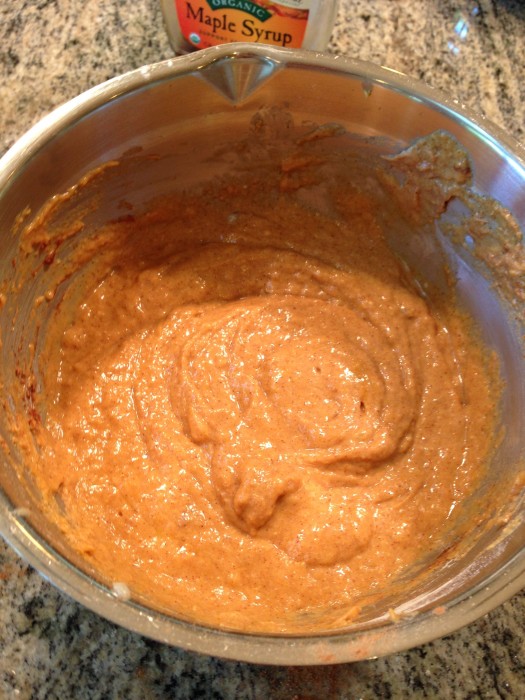 Instructions:
1. Preheat oven to 350.
2. Mash bananas up in a medium bowl, and then mix together other ingredients.
3. Once mixed, pour into a loaf pan and bake for 55 minutes or until a toothpick inserted in the center comes out clean. This bread will be moist, but it should still be cooked.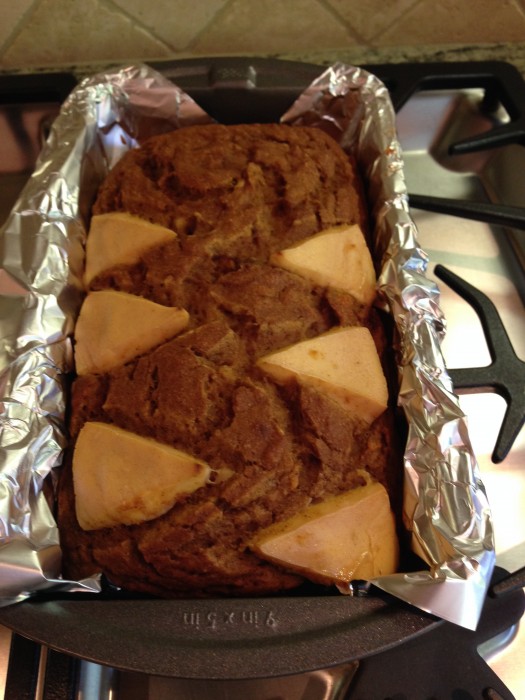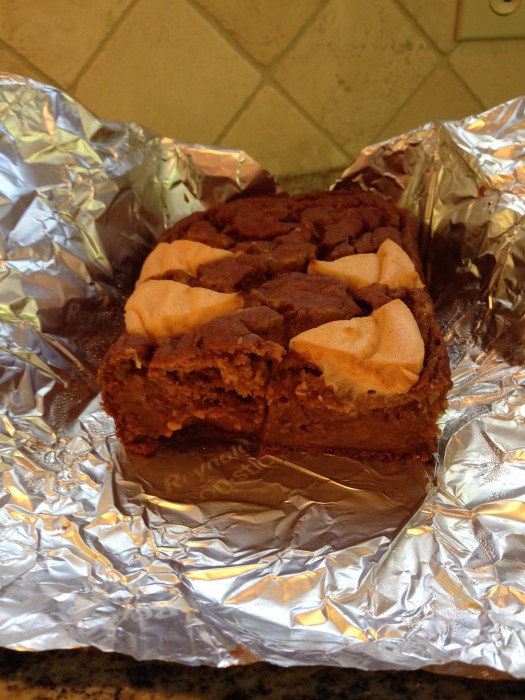 Let me know if you give it a try!
What do you think-is it too soon for fall foods?