Greetings from the other side! I am officially done with my sophomore year-yay! Which means I am halfway through college which is kind of concerning…
I decided I should actually blog. It's been a while, for several reasons. First, I temporarily lost my phone (I left it at a cafe and someone picked it up), then I had to study for finals, and then move out! And now, here we are!
So, I haven't exercised all that much this week. And my food has erred more on the side of "delicious" versus "healthy." But it is what it is-you've been warned!
In terms of exercise, it's basically just been Crossfit, although I'm about to head out on a run. I get to go to my home Crossfit, which is exciting! I went last night, and I always forget how much I love it, and all the people there!
In terms of life, I finally went to a Giant's game yesterday!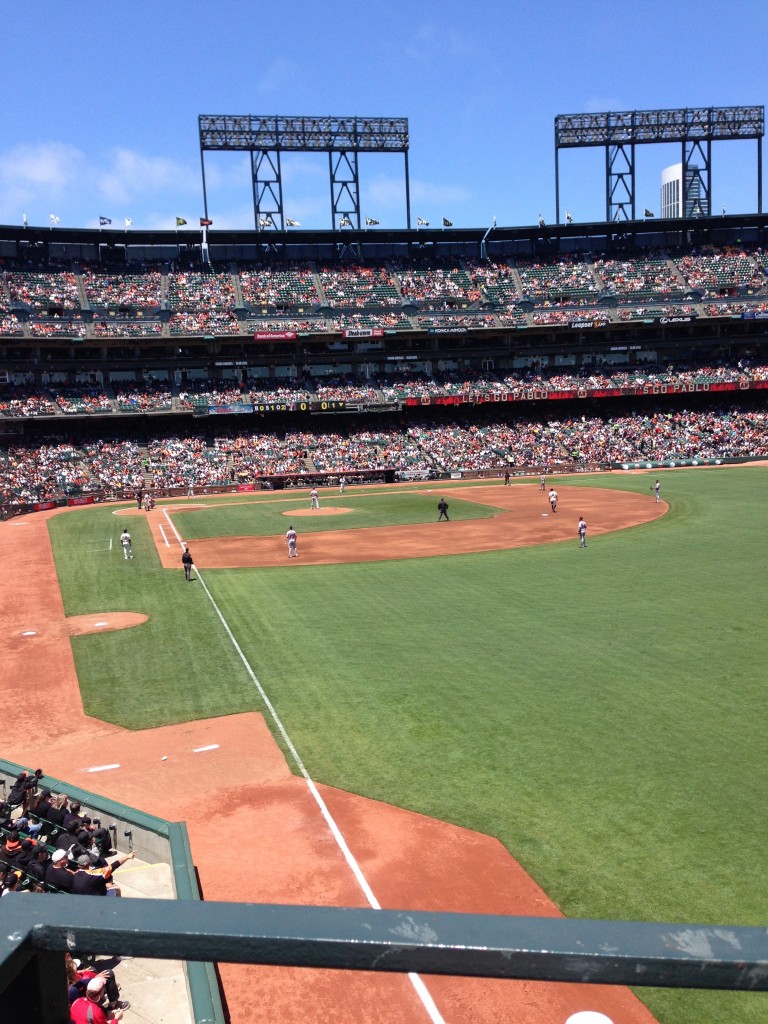 It was windy and cold, as per usual! We have the most beautiful ballpark, complete with delicious food.
Ghiradelli hot fudge sundae!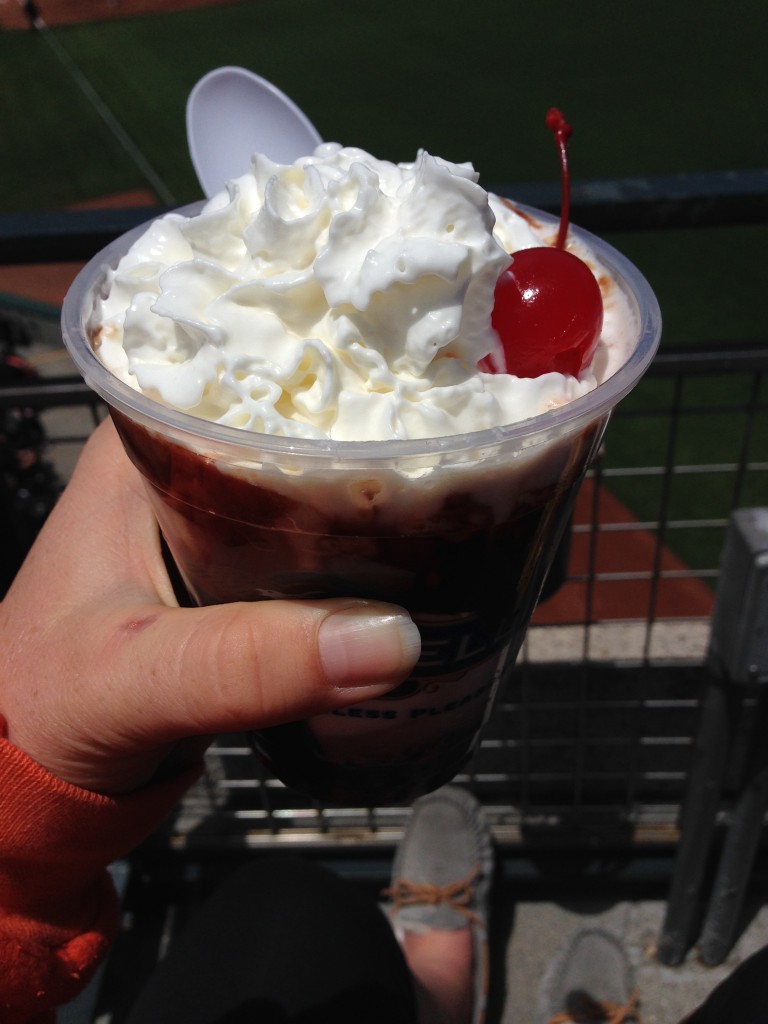 And now some other food from the past week:
My last and second to last coffee from my favorite coffeeshop:
Lunch out with my sister and mom. We went to the Loving Hut, a vegan restaurant, and I got a vegan BLT-tempeh as bacon, plus with avocado!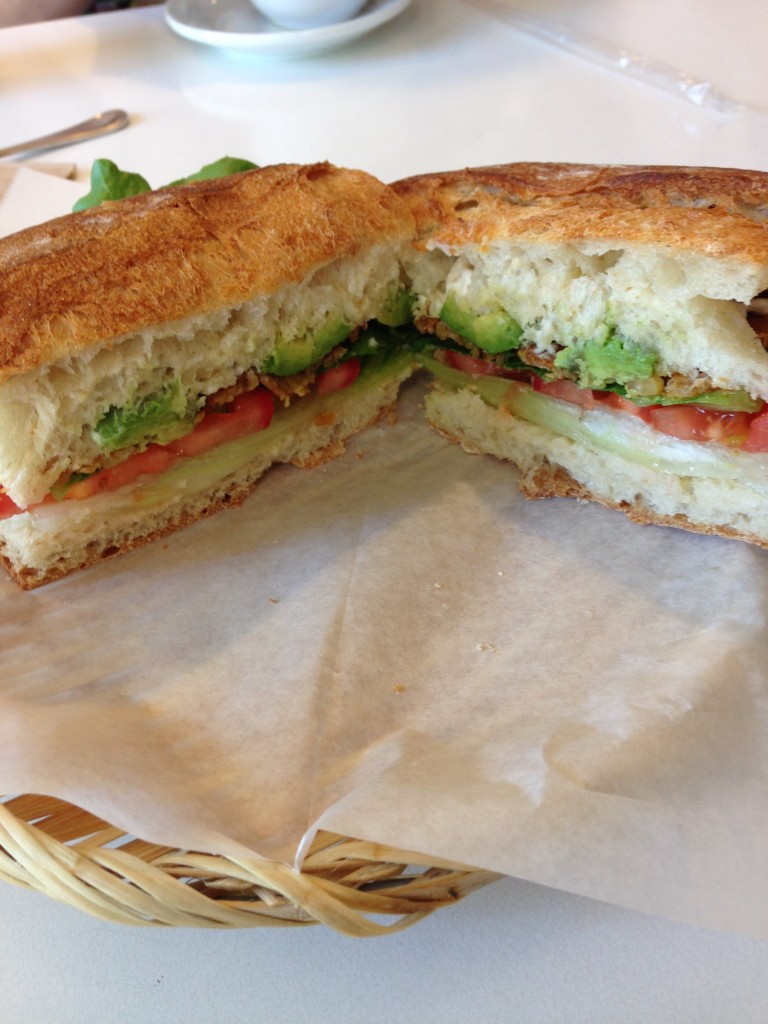 I also tried a Cronut for the first time! (Croissant doughnut.) It was good! But not the best thing I've ever eaten. I wouldn't stand in a 3 hour line for it.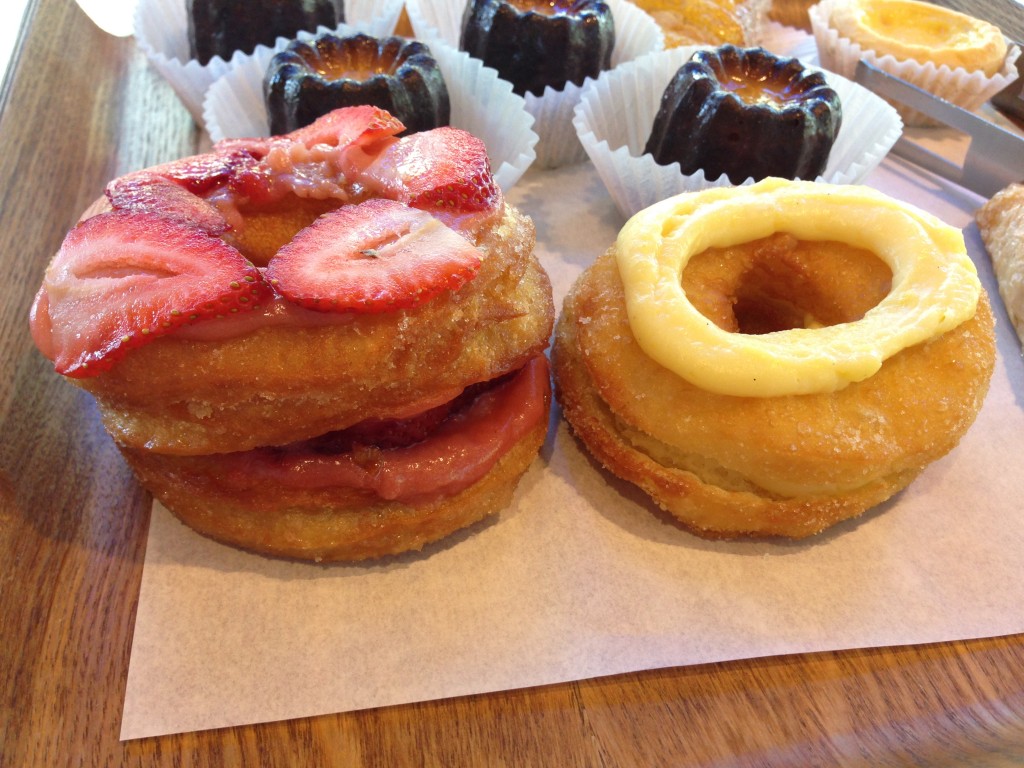 Breakfast on my last day with a bare fridge-plain yogurt, berries, and sun butter.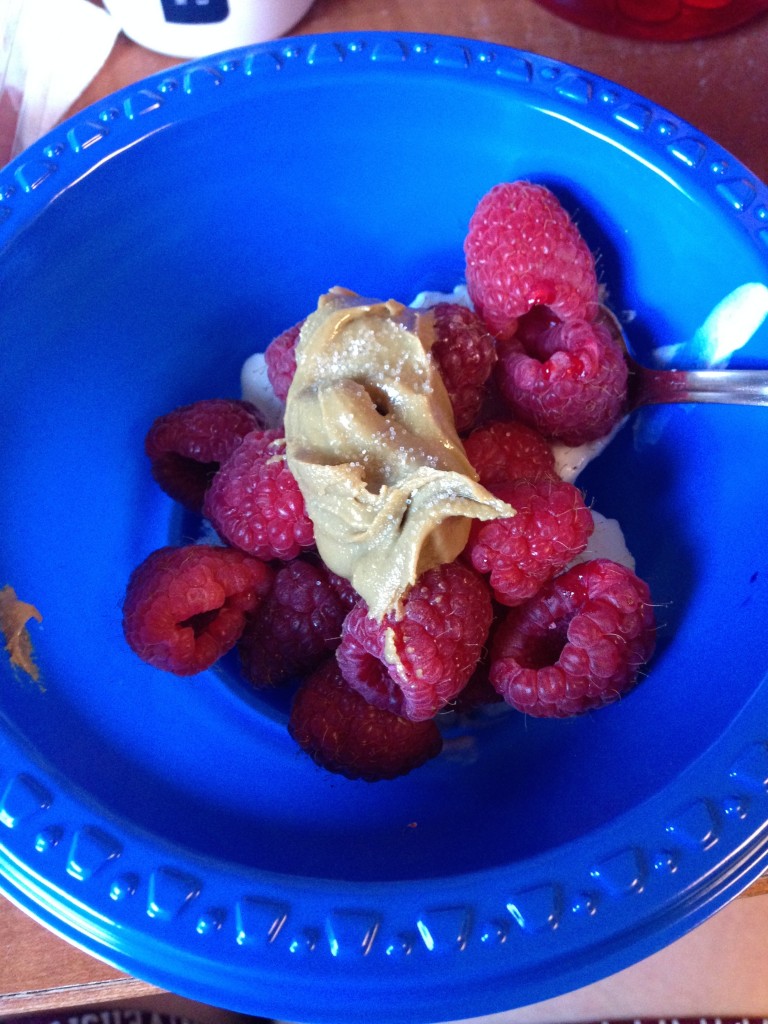 After my last final, my sister and I went out to a celebratory lunch at Calafia. I got garlic mushroom noodles, which were delicious!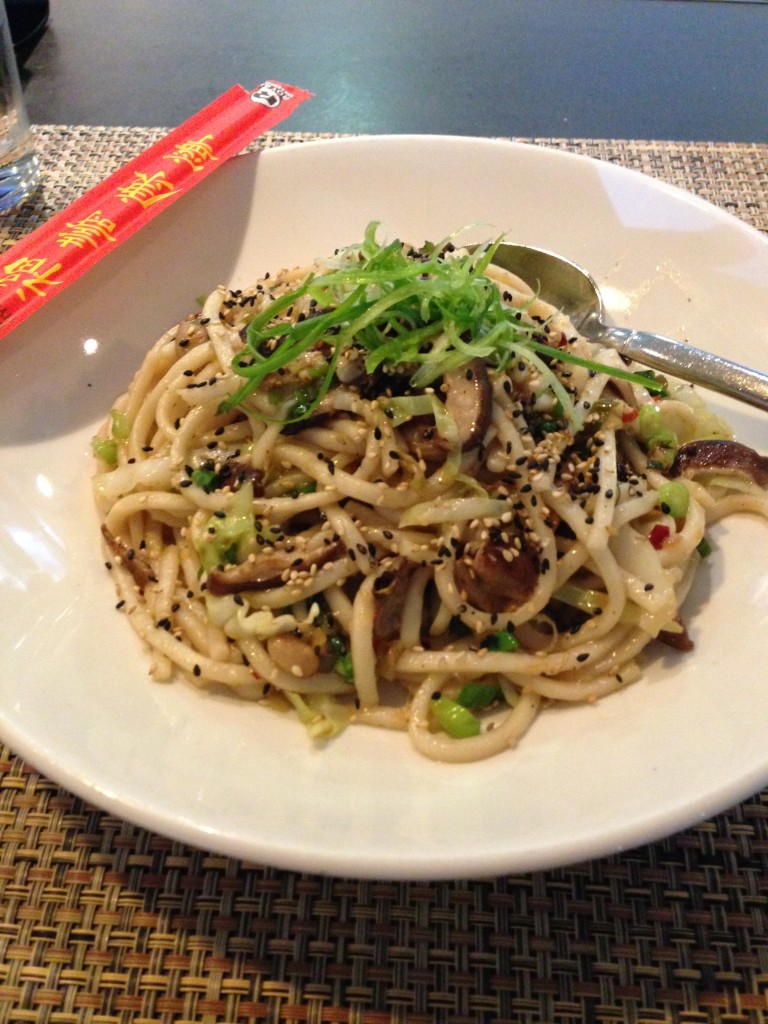 And for dessert, a chia seed pudding parfait sweetened only with maple syrup. Delicious!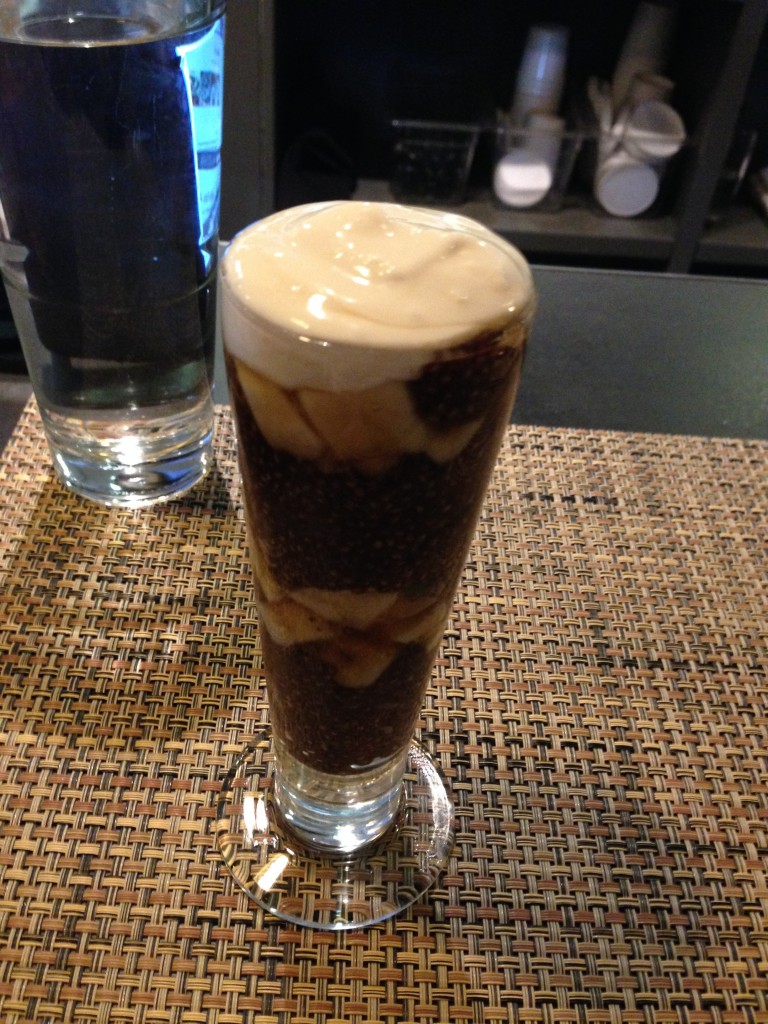 And lastly, I had my first home cooked meal-Grilled chicken and Peach salad! Yum! The peaches at the store weren't ripe so we actually just used nectarines.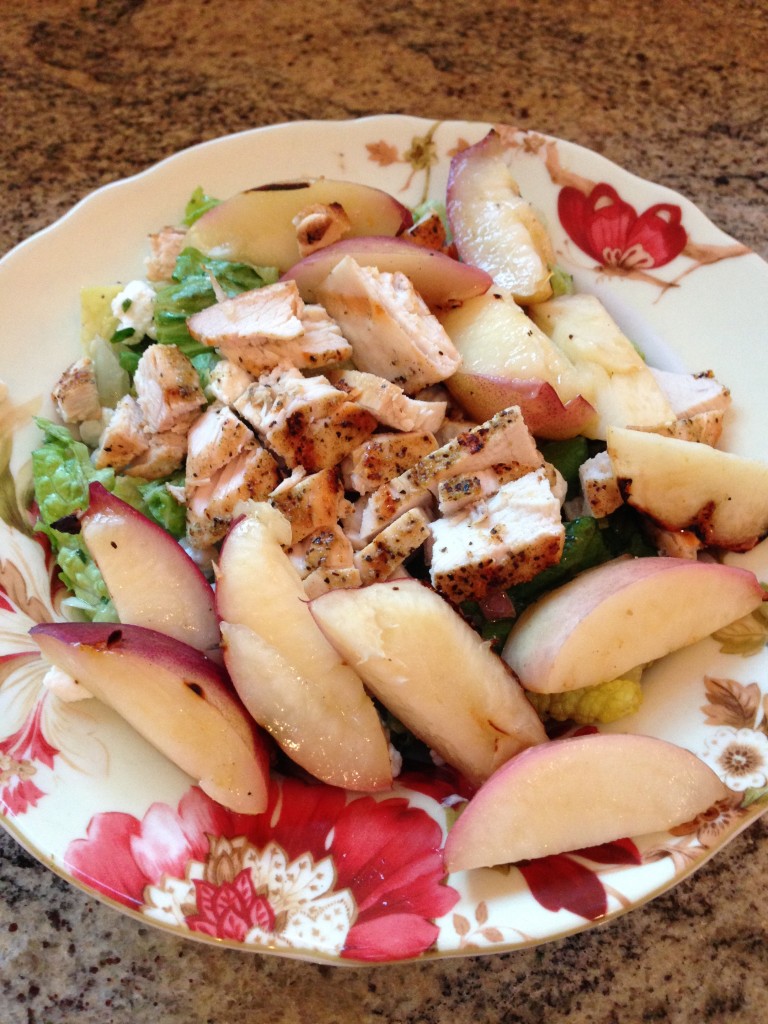 What is crazy to me though is in a week, I'm leaving again! Eek!
Any fun plans for the summer?