Hey guys! I'm currently at the airport waiting for a 2 hour delay. While I'm perfectly happy here with my Wifi, it's not exactly ideal because I won't get to DC until late, have a long trip back from the airport, and am living somewhere new. No clue where my room is, and my commute tomorrow is a bit of an unknown. But it is what it is!
Friday morning before I left for the airport, I completed my 10 mile training run. It was uneventful-I ran past the airport though! Decent pace, fine weather, nothing exciting. The morning was kind of crazy-I had lots of stuff to lug around and had to stop by the new place before leaving. As for transportation, I did it all-I ran, walked, flew, took the bus, took the metro, took a taxi, and rode in a car.
Pre-airport treat was a little stop for ice cream. I'm boring and got the one I've had before-Chocolate Therapy.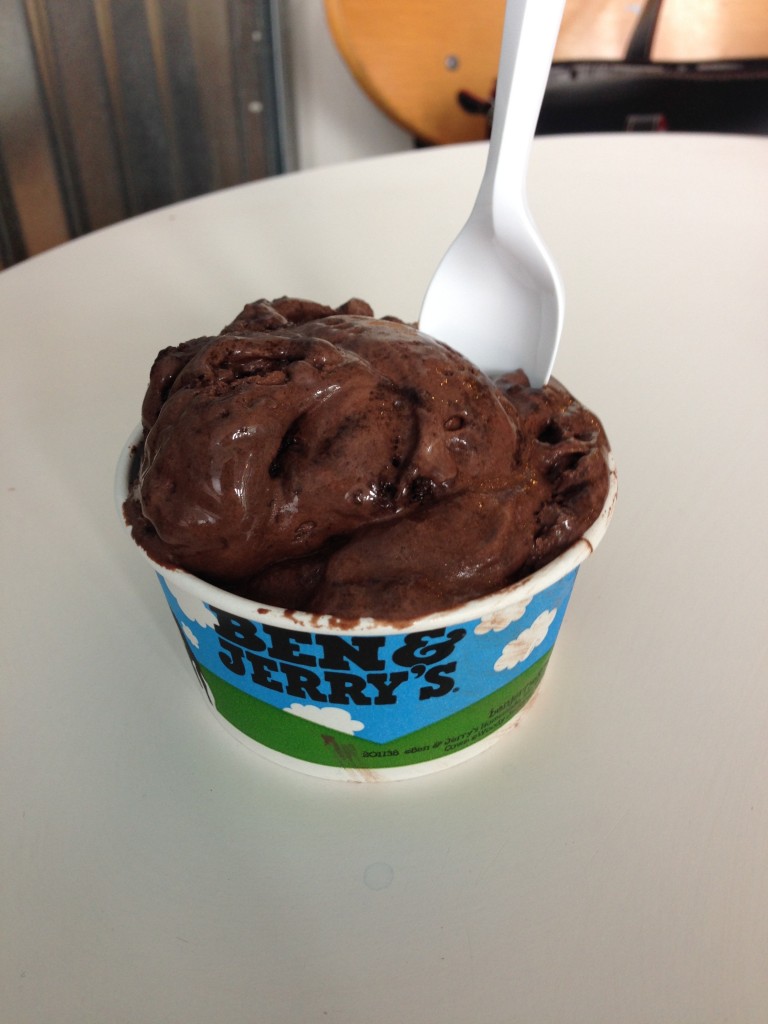 Then, I was off! I went to up-state New York to visit family. I haven't seen my cousins in 5 years! How crazy is that? I'm the long lost CA cousin-they all live on the East Coast!
I was immediately put to work. My cousin had a graduation party on Saturday, so we were busy preparing for it. I was on cooking duty.
Between Friday and Saturday, I made a cheese, spinach, and artichoke dip: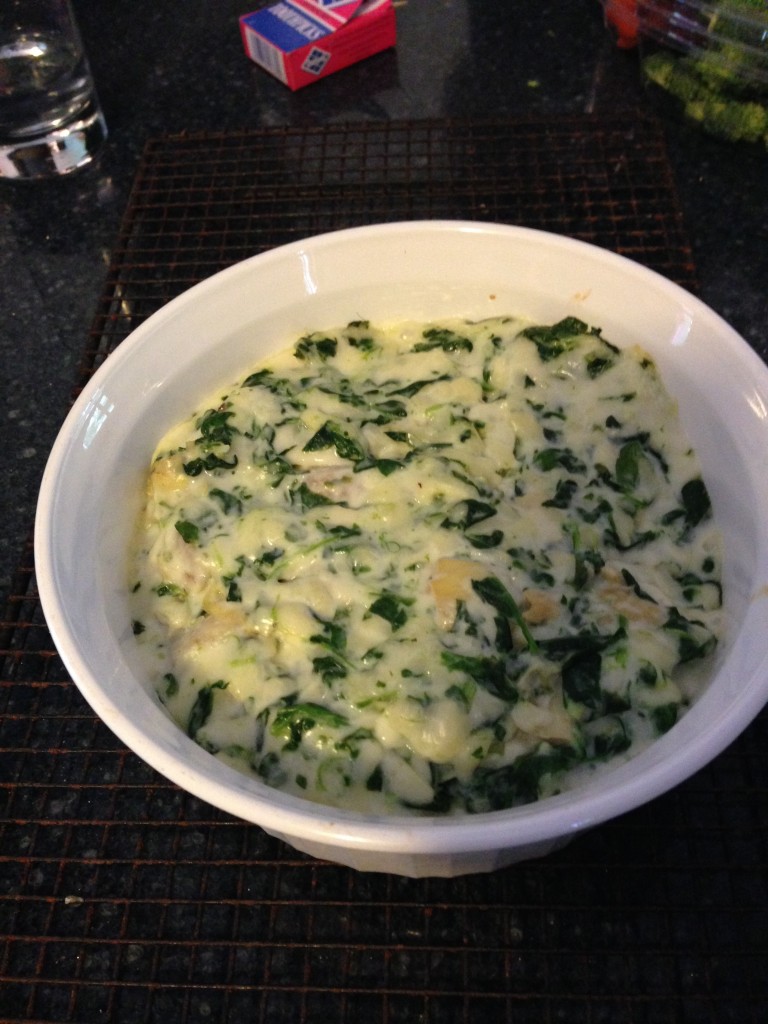 Cheesecake brownies:
And peach cobbler 100% from scratch. A triple batch. I don't think the pictures capture the size!
I also helped with macaroni and cheese.
On the day of, there was plenty of food!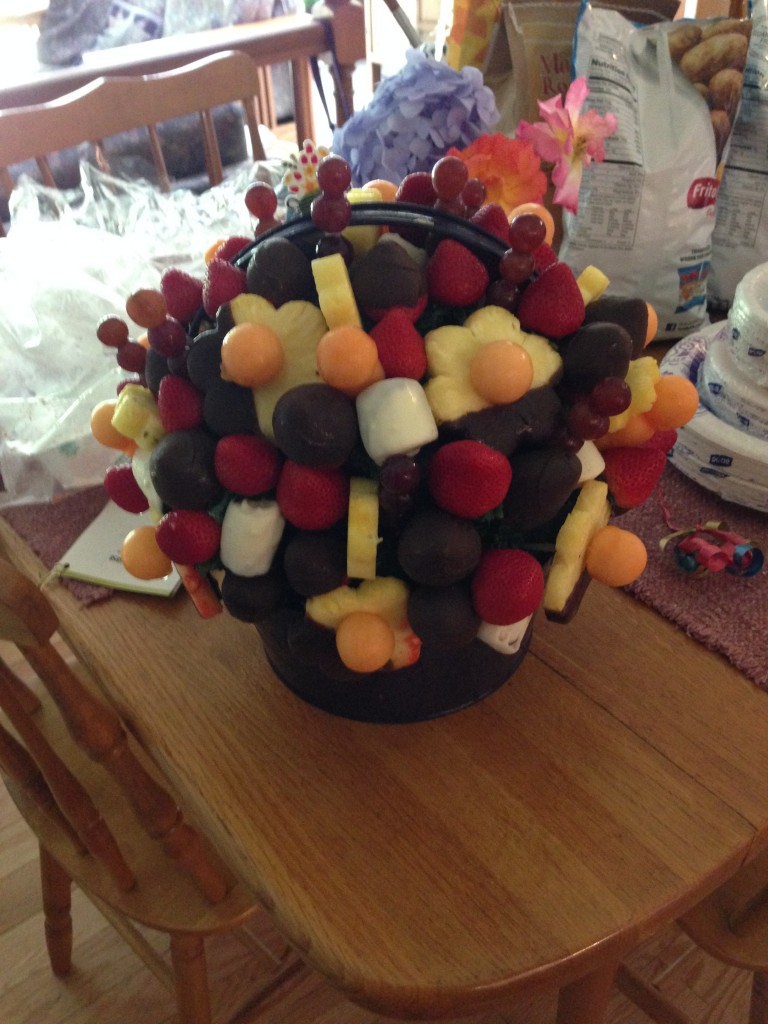 I ate my weight in appetizers, so I had no room for a burger. I just went with macaroni and taco salad, plus dessert.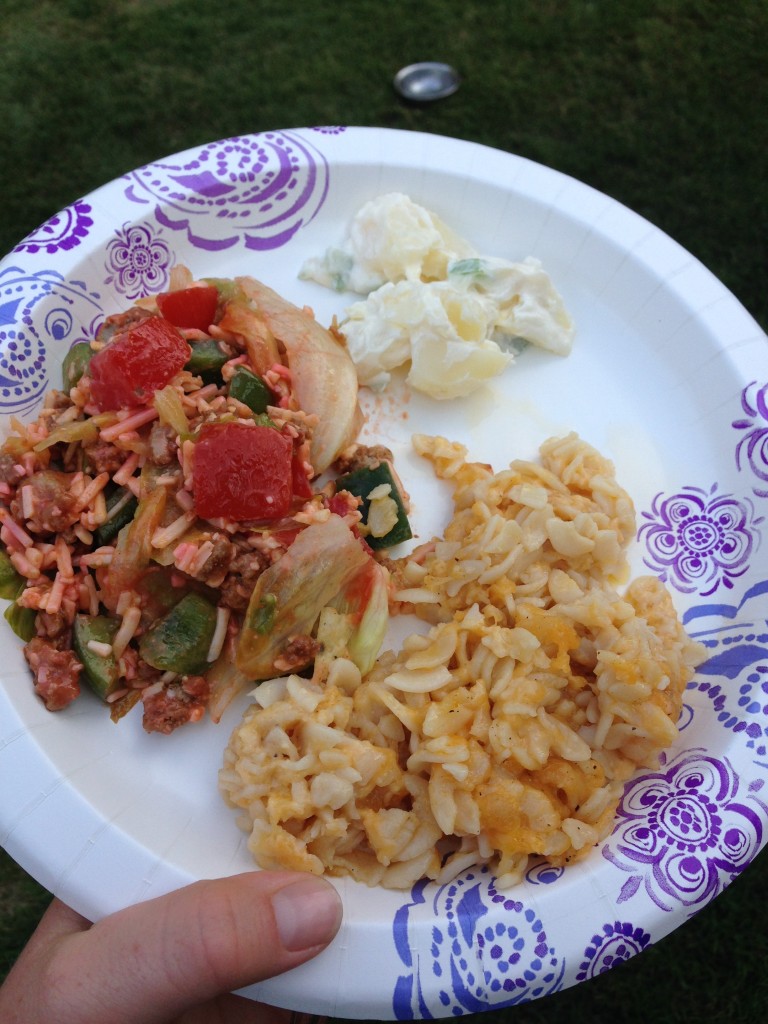 Here's the crew: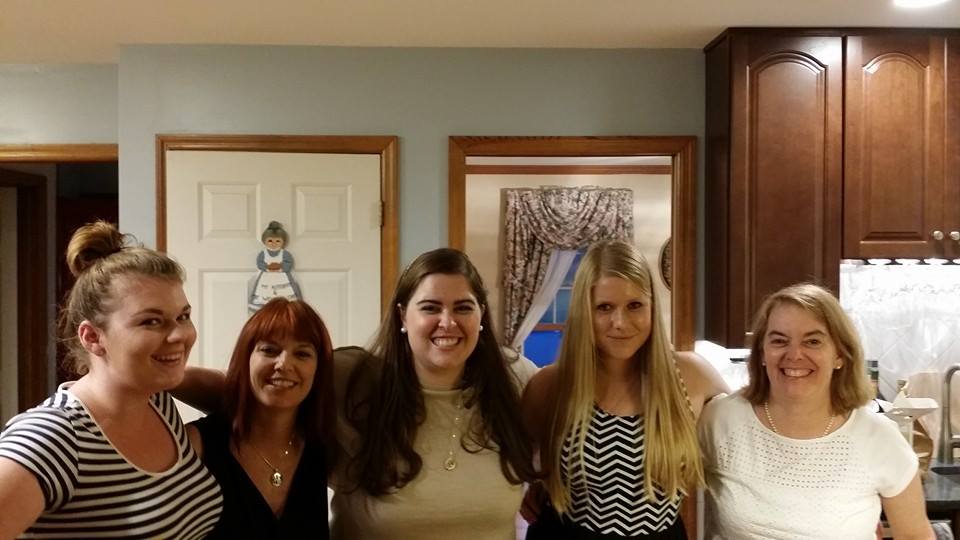 After everyone left, we went through and divided up a whole bunch of old photos. I found some from when I was really young, plus a few gems from my dad's family's Christmas cards. The '70s were a difficult time, my friends. Those clothes…
Here's me and my sister! I'm on the left.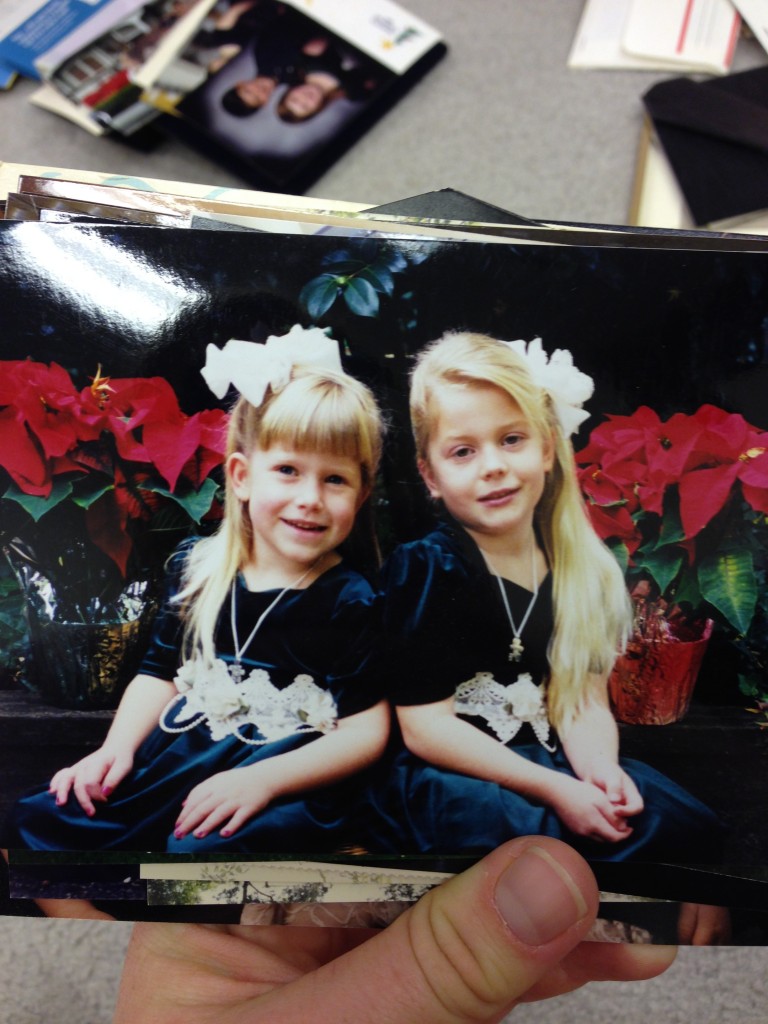 On Sunday, I had planned on running my 5 miler, but after a heavy breakfast that wasn't happening. I'm glad I was ahead on my running for the week anyways! We did take a nice long walk though. It was so pretty with all the wildflowers!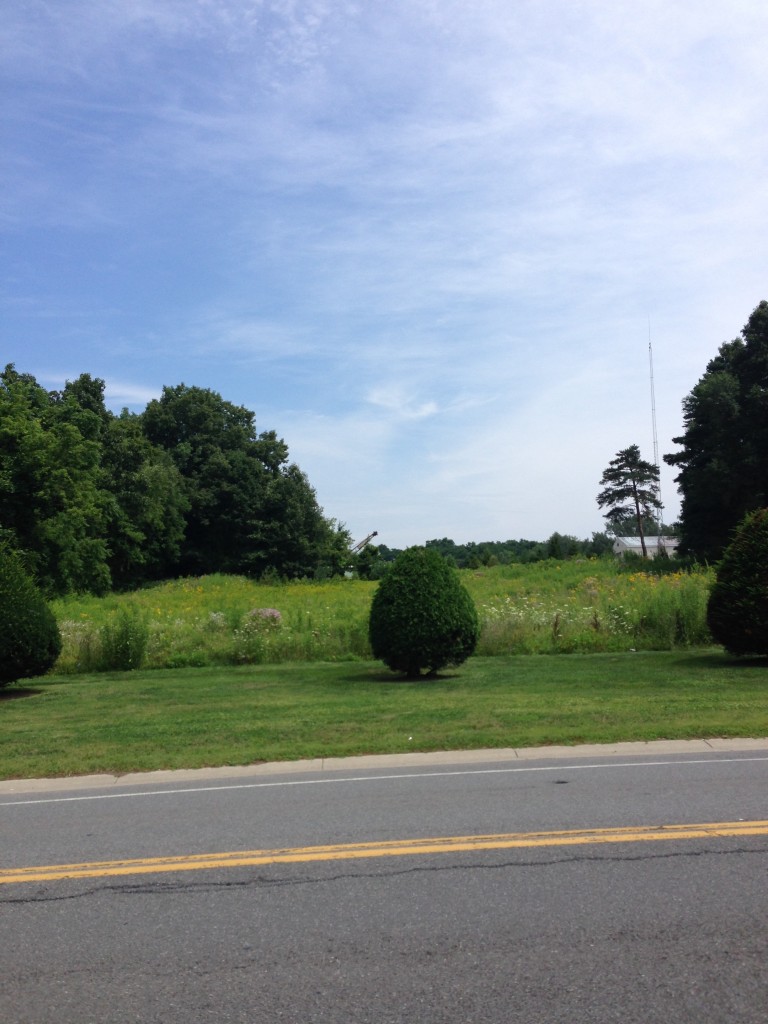 That afternoon, we went to an adorable tea place, and got the full spread. Buttermilk scones, clotted cream, and smoked salmon, egg salad, and cucumber marscapone sandwiches!
Despite the fact that I currently feel like I'm going to pop, this weekend did make me think about my food philosophy. I haven't seen these people in 5 years, and they knew I was really into sugar metabolism, nutrition, and how sugar is not good for you, and they were worried I wouldn't eat sweets or anything.
I was thinking about this when they mentioned it to me (while I was chowing down on a brownie). I realized that what I really believe in is habits and overall trends. Sure, sugar is not good for you, but if you avoid it for the most part, especially in everyday foods, there's plenty of space to be healthy and still eat dessert. If you limit added sugars throughout the day, there's still room in a healthy diet for sweets. I definitely have perfectionist tendencies-not that I ever eat perfectly, but I tend to strive for this (and end up obviously not-you've seen what I post here!), but health really isn't perfect. Our bodies are adaptable, and as long as we eat mostly healthy, I think we function just fine!
Overall, it was a really fun weekend, and I'm glad I was able to come up here to visit my family and their cats. I just hope I make it back tonight! I'm a bit worried because my flight keeps getting pushed back in a tiny airport! Fingers crossed!
When was the last time you visited extended family?