Hello, hello! I'm currently blogging from my new place, under my new (roommate's) purring kitty.
Kitties love t-shirt quilts 🙂 Charlie LOVES mine back home!
I wanted to do a full day of eating fro my first day here, but first I want to let you all know HOW I got here, and my final day in the Bay!
Monday, I basically spent all day packing. I broke to make a loaf of chocolate peppermint bark bread from some OLD peppermint bark to take with me and stick in the freezer here.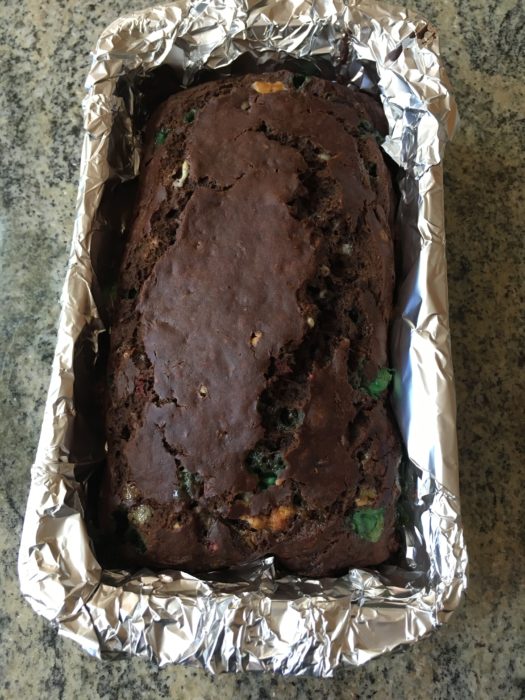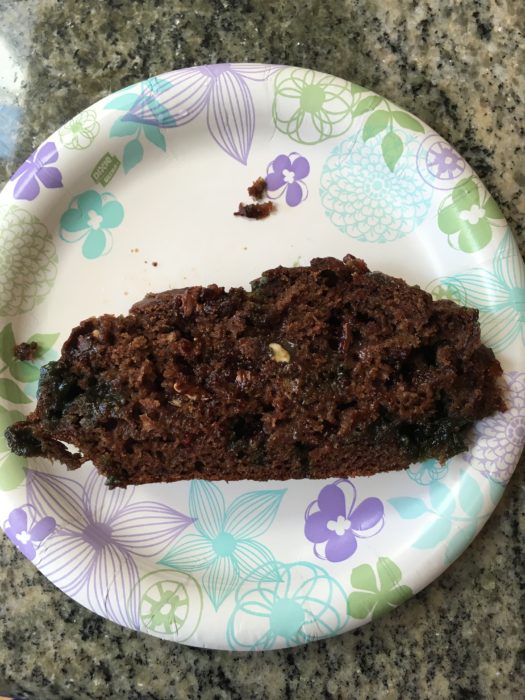 I still think this is one of the best things I've ever baked. It's so ridiculously good.
I went to evening Crossfit one last time and tore the blisters off my hands from last weeks 100 pull ups during the extensive toes to bar and pull ups in that workout.
Post-workout, my parents and I split a couple of beers we wanted to try as happy hour: Honey Wheat and Mango Wheat Blue Moon. Both good, but I think i prefer Anchor's mango wheat!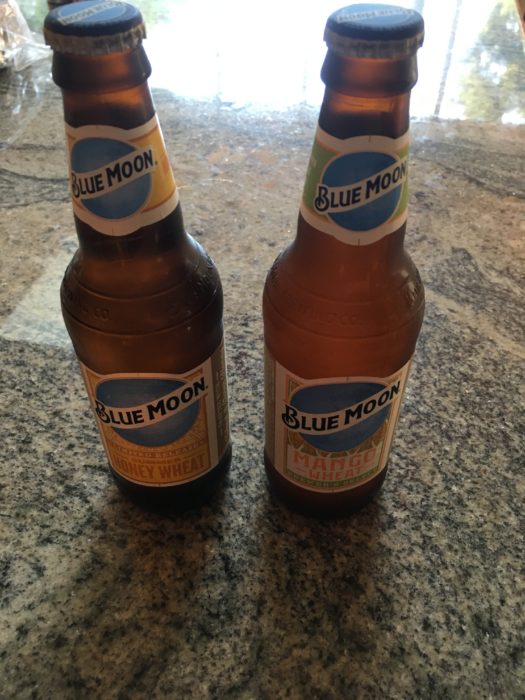 For dinner, we made one of my favorites, butternut squash soup with rotisserie chicken, with Brazilian cheese balls on the side.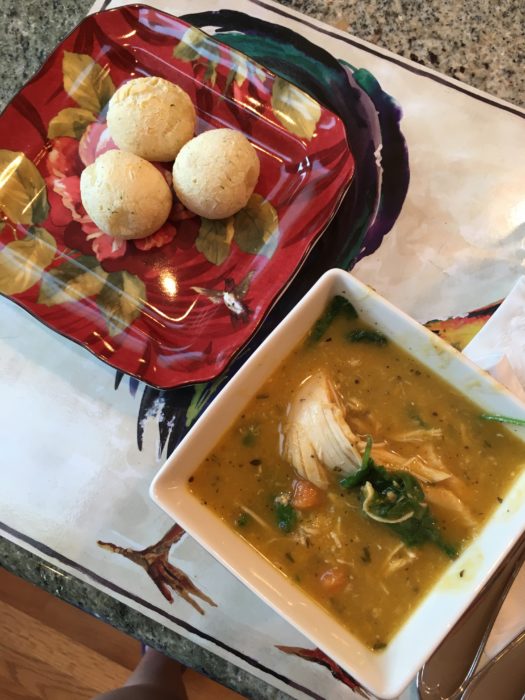 That evening, I grabbed a beer with someone from Crossfit as a nice send-off!
Monday morning, I went to morning Crossfit (with extensive hand taping) one last time before we hit the road! Moving was a pretty big deal this time. I've never really had to have furniture before, so that was a new adventure.
My roommate was gone (thankfully, because we made quite the mess), but the minute I put the keys in the door, I could hear her cat Rina meowing. She is a lot different from what I was expecting! When I met her before, she had only been in the house for a few days, and I've come to learn she is quite the talkative kitty!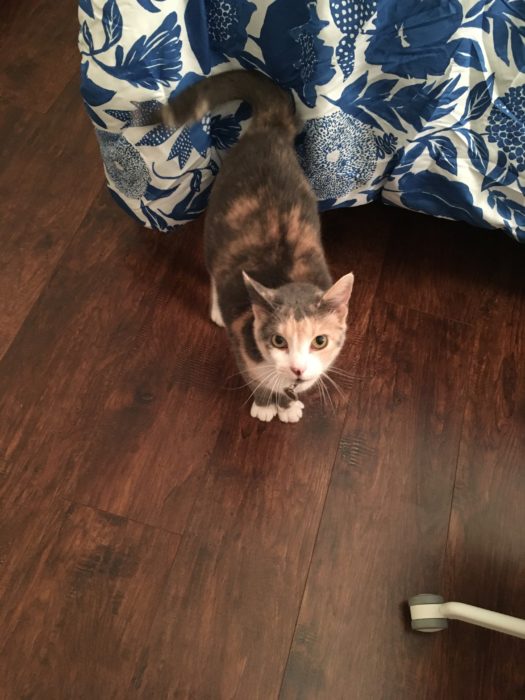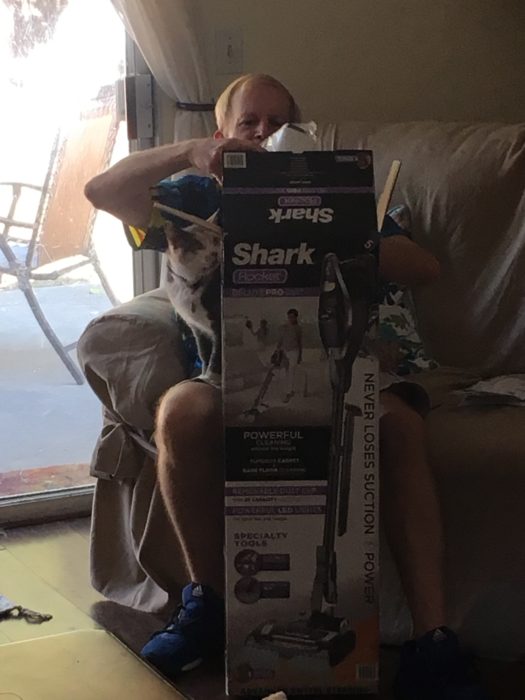 "Helping."
We took a break around dinner time, and had much needed happy hour at a pizza place.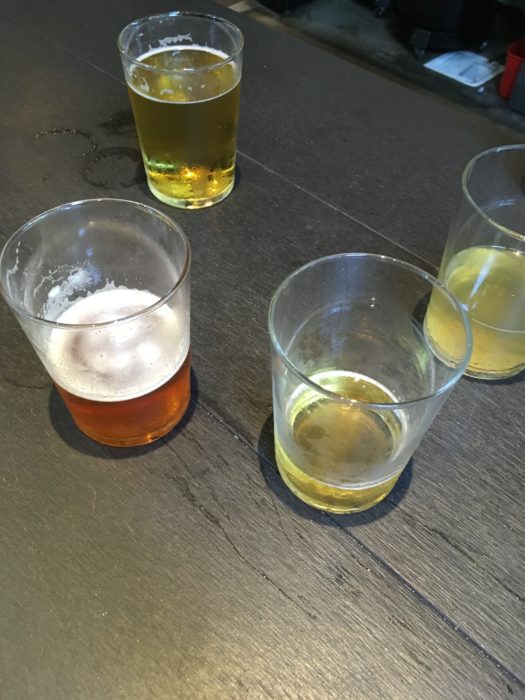 We weren't planning on actually eating dinner there, but they had GF crust so we went for it! My mom and I split a salad and a cheese pizza.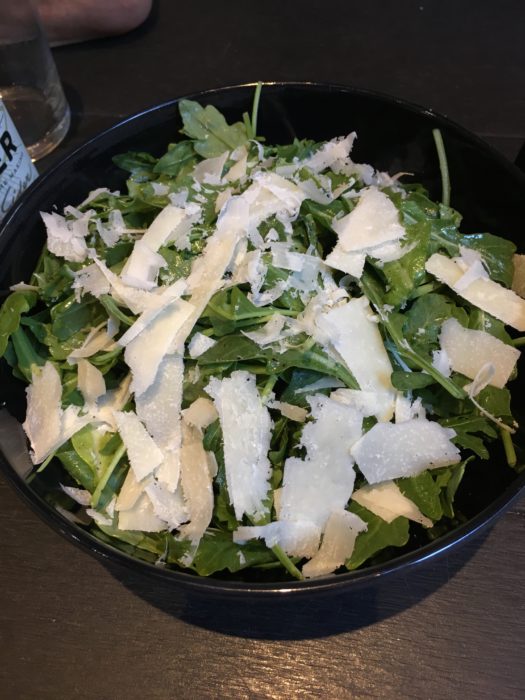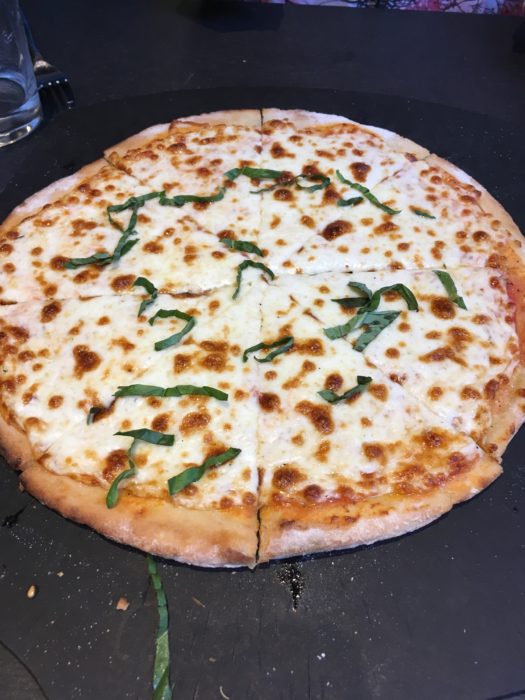 Afterward, we stumbled on a little creamery and got ice cream. I had honey lavender!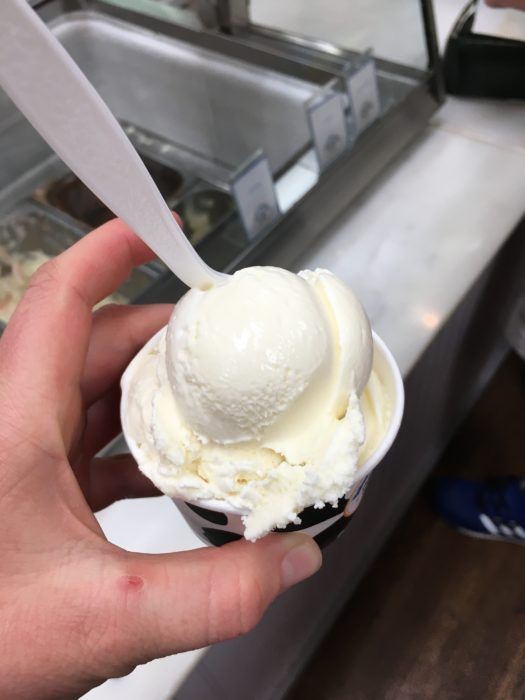 After my parents left later that night, I spent some quality time on the couch with kitty (her name is Rina).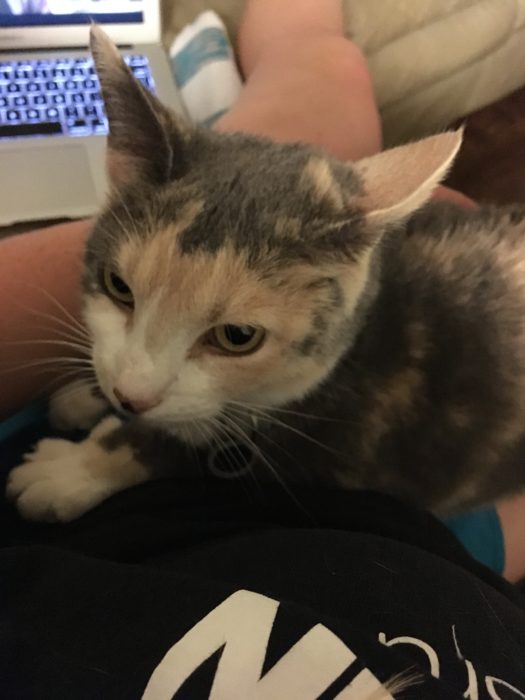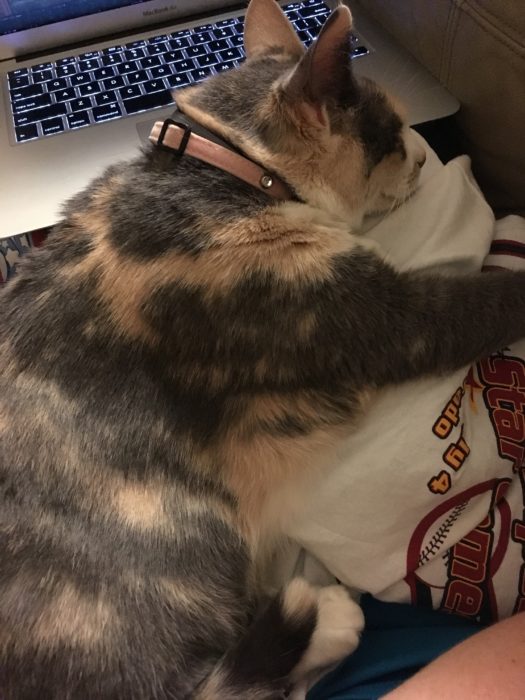 Nighttime was when I ran into trouble.
I let her come in with me, but she meowed ALL NIGHT. She wanted to cuddle, so she'd walk around yowling until I would call to her to come up. Then, she'd jump up and be super purry, but eventually leave and the process would repeat. I do not think I slept too much last night!
On that note, let's go into our full day of eating!
Breakfast: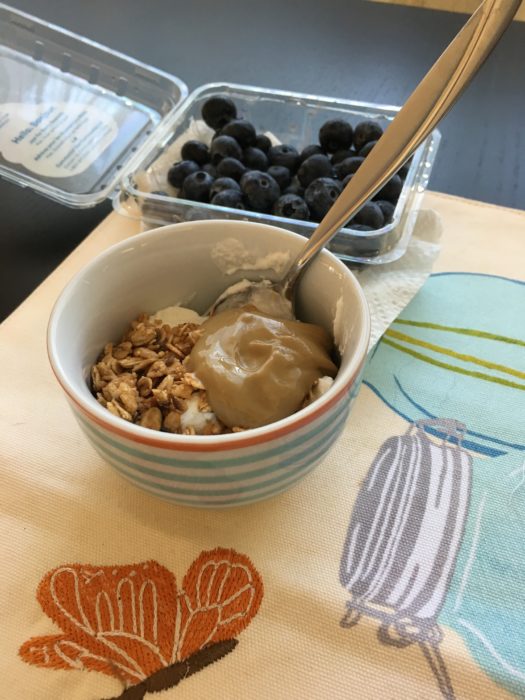 I may be back to yogurt bowls! For breakfast, I had plain Greek yogurt with KIND cinnamon granola and sunbutter, with blueberries on the side. Note: the lighting in my kitchen is actually awesome! I had this breakfast basically all fall last year, so we'll see if that happens again now!
Lunch:
I stopped at the nearby fruit stand and bought over 10 pounds of produce for a really good price! I had one of the figs that I picked up.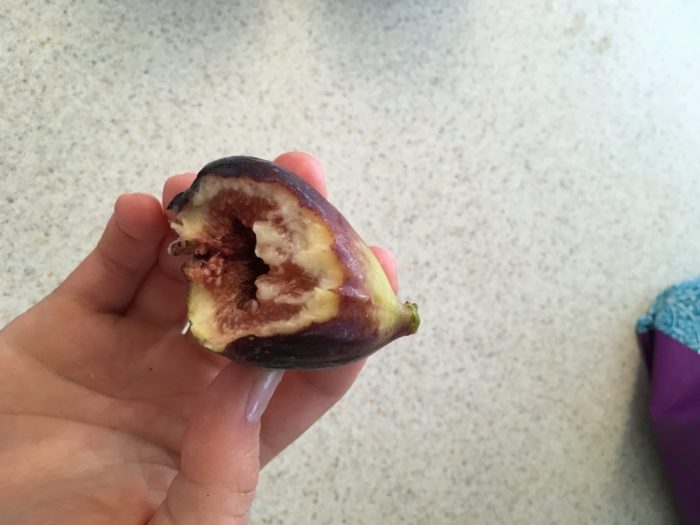 For lunch, I had leftover soup and a slice of leftover pizza. I'm not really huge on leftover pizza, but I decided to give the "heat pizza in a pan on the stove" method a try. I wasn't really sure what I was doing. I ended up cooking both sides of the pizza, flipping it cheese side down at the end. It actually came out really well, and the cheese got a nice crispy layer.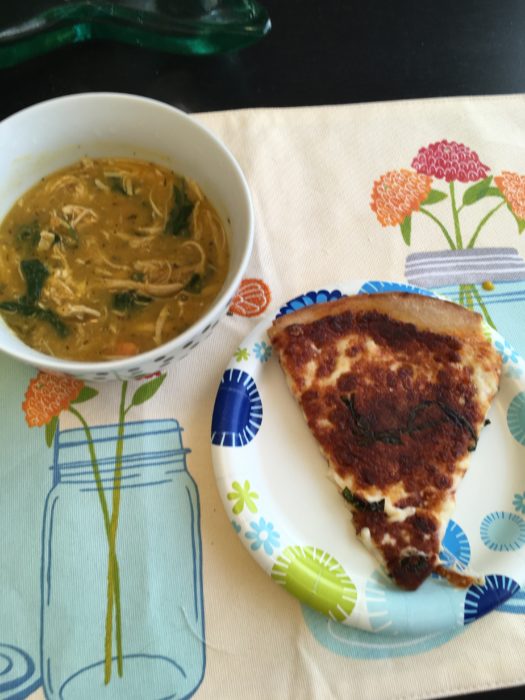 For dessert, I had a couple of squares of dark chocolate.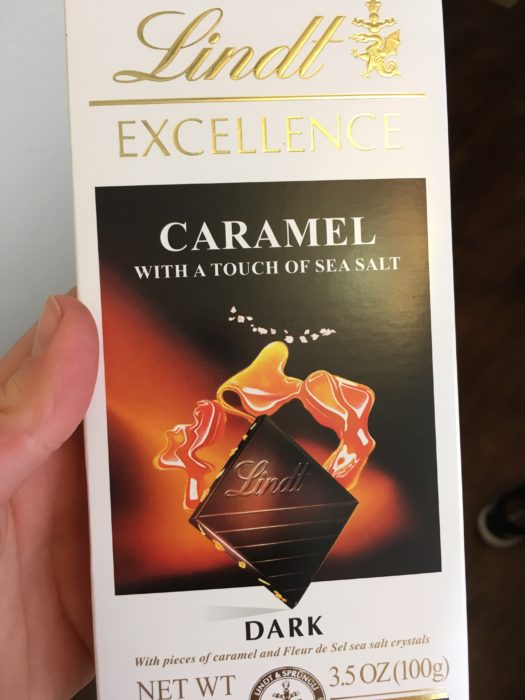 While I really did get the goods at the produce stand, I still needed to hit up the grocery store for staples. I managed to go into Trader Joe's and get out with only one impulse buy, which I snacked on mid-afternoon with a Luna bar: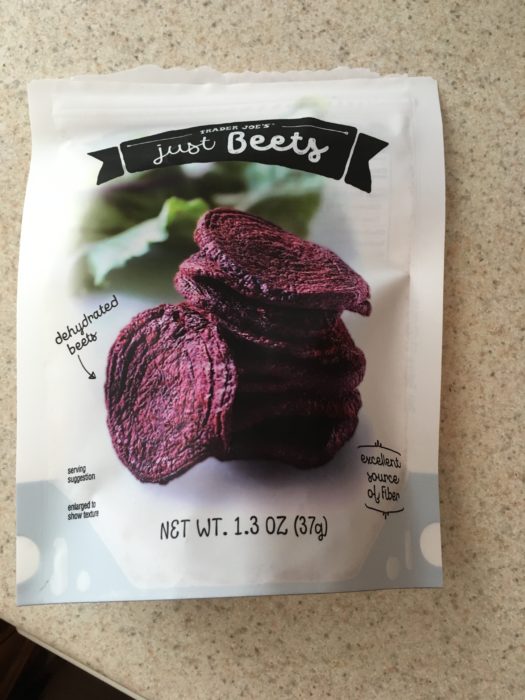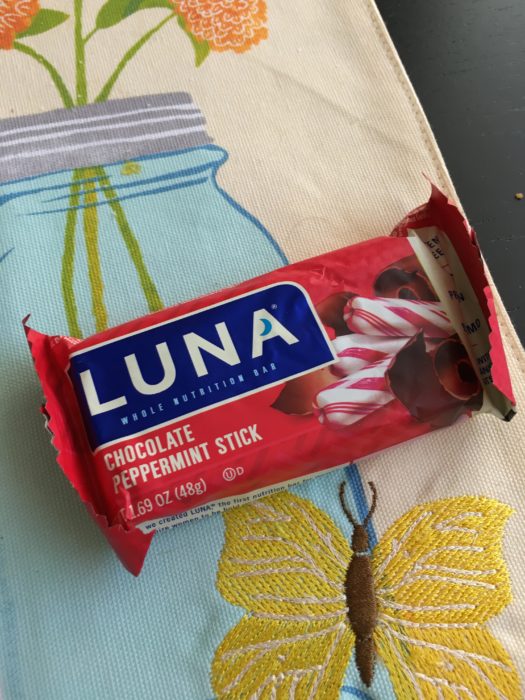 That evening, I visited my new Crossfit box! It's definitely not air-conditioned (I was ever-hopeful since it's often over 100 degrees here in the summer), but the people were really nice! I actually met a couple of older vet students! What's crazy though is that now I've been doing Crossfit for 4 years, which is a LONG time. Like, longer than most people. What??
Dinner:
So….I had tonight's dinner planned, and was also planning on making zucchini lasagna tomorrow…so I bought a massive amount of zucchini (definitely got carried away with it), so that was the focus of tonight's dinner! I love zucchini because it's really easy to sauté up quickly, so expect a lot more of it around these parts! Way faster than roasting broccoli or carrots. I made a little bowl of brown rice, zucchini with garlic powder and nutritional yeast, an egg with yolk so runny it exploded all over the floor when I was taking it out of the pan, and some super creamy avocado from the local produce stand.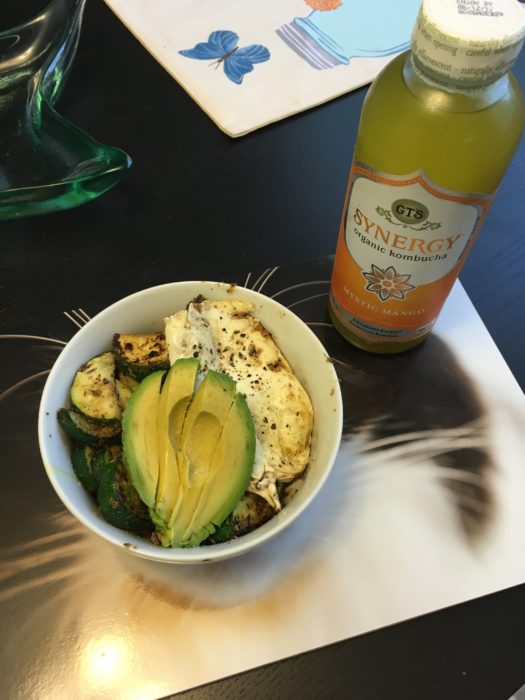 And mango kombucha.
Yeah, with the local produce, I am definitely not going to mind living here for the next 4 years.
Dessert:
I definitely don't have the unlimited options from home, but I made out pretty well! One more square of dark chocolate, plus chocolate Halo Top with sunbutter swirled in for a little faux chocolate peanut butter action.