Happy Thursday! I hope your week is going well, and that you are enjoying my full week of eating! It is definitely forcing me to blog when I otherwise wouldn't.
Before we dive in today, I want to talk a little bit about what I would like to call the "Online Coaching Epidemic." I've talked about this a little bit before, but I want to revisit the topic and share my thoughts.
Now, it seems like everyone who has any following on social media has started fitness coaching, whether it be workout programs or meal plans. What I see is especially problematic though is that almost none of these "coaches" have the appropriate qualifications. It is great to learn things about fitness and nutrition through personal experience or personal resource, but that's not a substitute for a degree or a certification. I think one big problem is the fact that while many of these plans are "customized" to the client, the "coach" is still basing the plans more often than not on personal experience, and what works for one person may not work or may not be healthy for another person. And going even further, a lot of these people pitching "health" have a skewed version of health. I truly believe that those with some sort of real training (degree/certification) are far more qualified because through their education, they should get a more balanced and varied perspective. Another issue I foresee is that these "coaches" are getting in over their heads in terms of what their knowledge can do. These fitness plans may be fine for the average healthy person, but I don't think these "coaches" have the training to know what to do with someone say with an injury, a mental illness, and medical condition. Just my two cents. If you are struggling with something health/nutrition related, these people are great for information or inspiration, but not necessarily for a plan. Please see a dietician (RD) or certified trainer!
Ok. Rant over. Food time?
Breakfast: I had a slice of maple blueberry bread and some strawberries that my parents picked up at a fruit stand driving through farm country. The obsession is still strong with this bread; it's seriously so good, and my mom keeps inquiring about when I'm going to make the next batch! The answer is soon; this is the end of my freezer stash!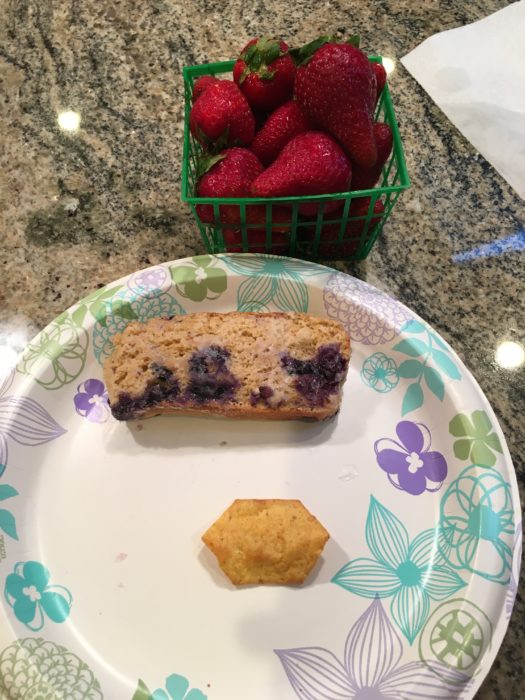 I went to a midmorning spin class, and had the other half of my protein bar from the previous night post-workout.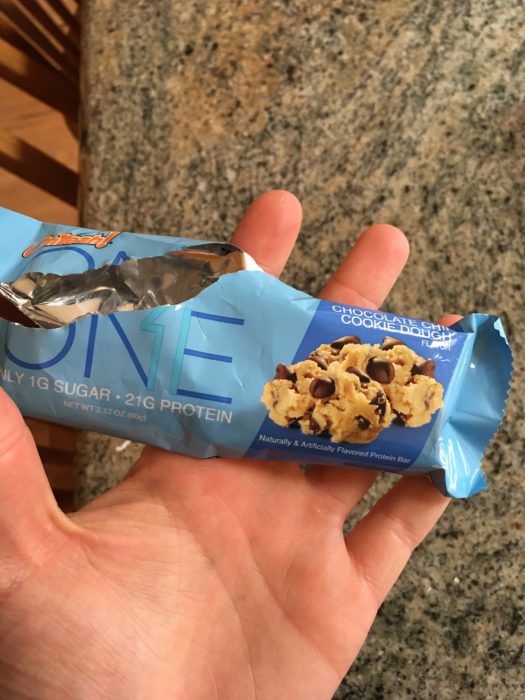 Lunch: I'm obsessed with this sandwich. It's a slice of GF whole grain bread, garlic and herb laughing cow, lettuce, deli turkey, and perfect avocado, topped with garlic powder and salt. On the side, I had a few leftover yam slices and lots of cherries also picked up from the stand. Gilroy, about 1.5 hours away, is known for its cherries and garlic, so naturally my parents had to buy cherries and garlic!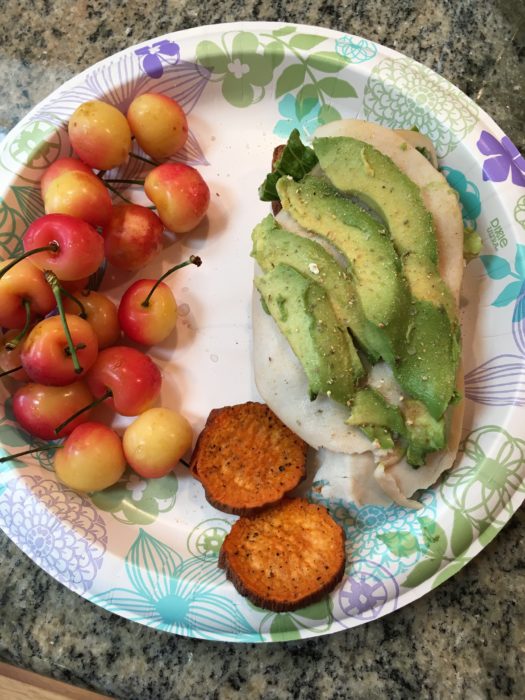 I spent lunch+a fair amount of time after lunch watching the Giants game. It was a doozy, but we ended up winning in 10, thankfully, after a blown save. In the middle of the game, my mom and I headed to the gluten free bakery for afternoon coffee/tea and pastries. I had jasmine tea and a berry muffin.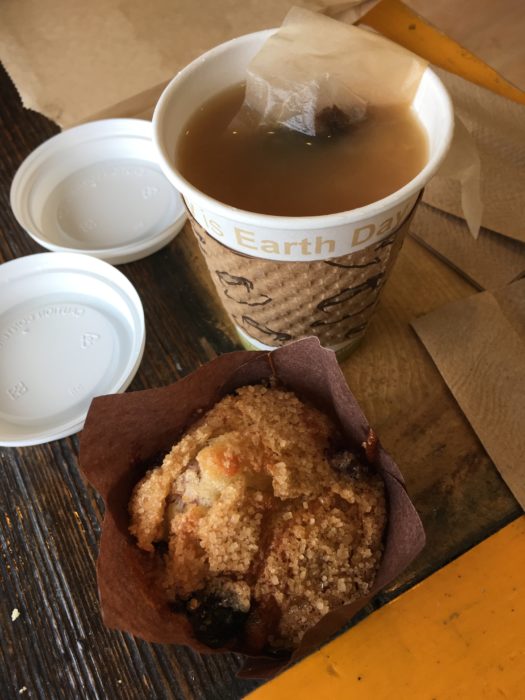 And since Thursday is one of the few days they make donuts, and there were only 2 left, we split a chocolate donut.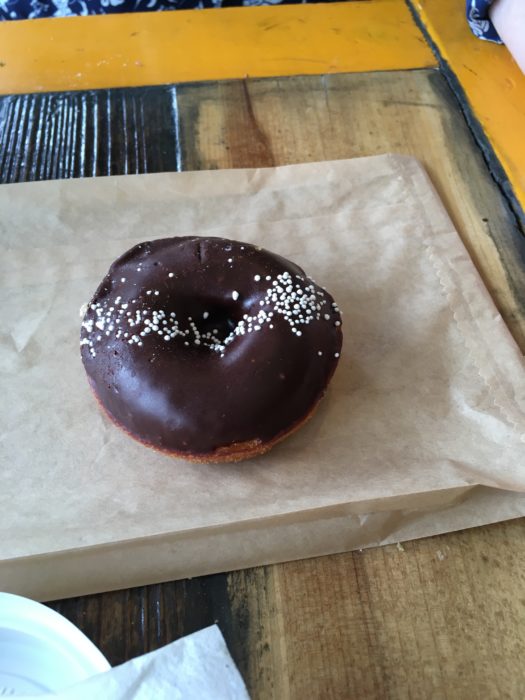 I had night plans with a friend to go to after hours at the California Academy of Sciences (21+), a science museum in San Francisco, and wasn't sure what our dinner plans were, so I had a heartier snack before my friend came.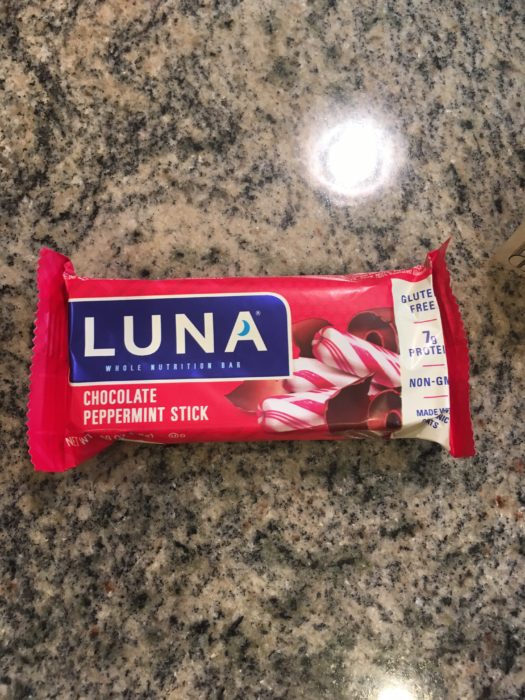 I had a Luna bar, a bite of grilled BBQ chicken, a handful of cherries, and a couple of caesar snap peas crisps.
When she arrived to pick me up, we decided to whip up a quick meal at home. We had nachos with salsa, guacamole, and carrots.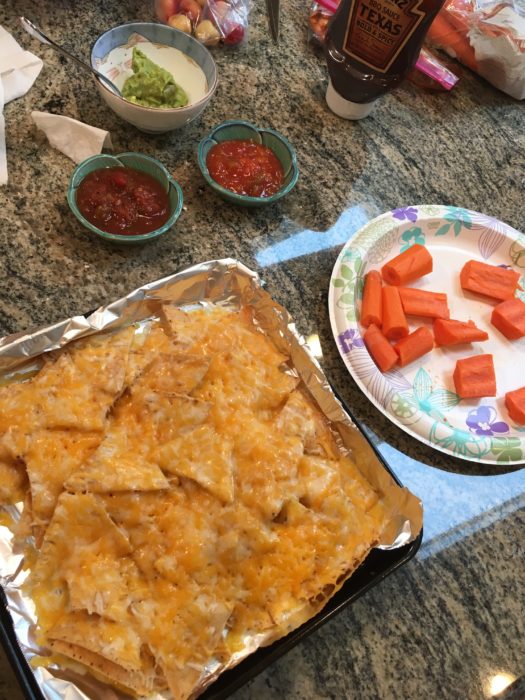 Carrots with guacamole is one of my favorite snacks.
The museum was a lot of fun, especially because my friend knows a ton about marine biology and there were extensive aquariums. Here are a couple of pictures from the rainforest area, with butterflies!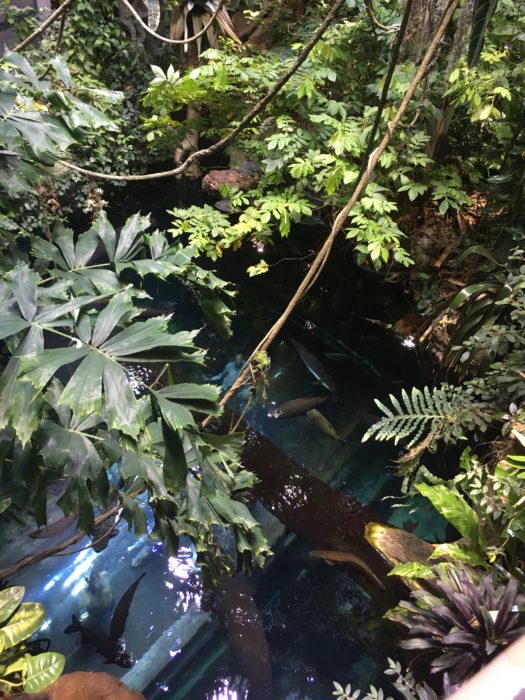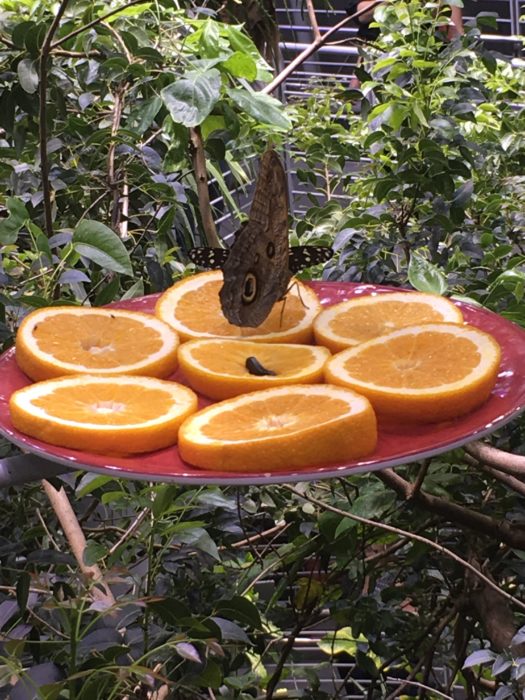 Afterwards, for my bedtime snack, I had a big bowl of lemon Halo top.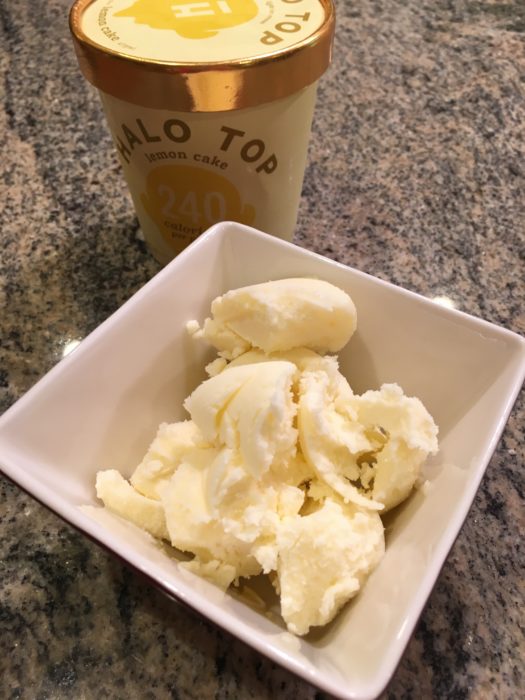 And now it's past my bedtime!