I'm popping in today for a Quick and Easy meal idea!
This I saw on Blogilates years ago, and have gone through phases of enjoying it off and on ever since!
It's easy, healthy, satisfying, and requires just a few basic ingredients that are easy to have on hand!
Turkey Red Pepper Wraps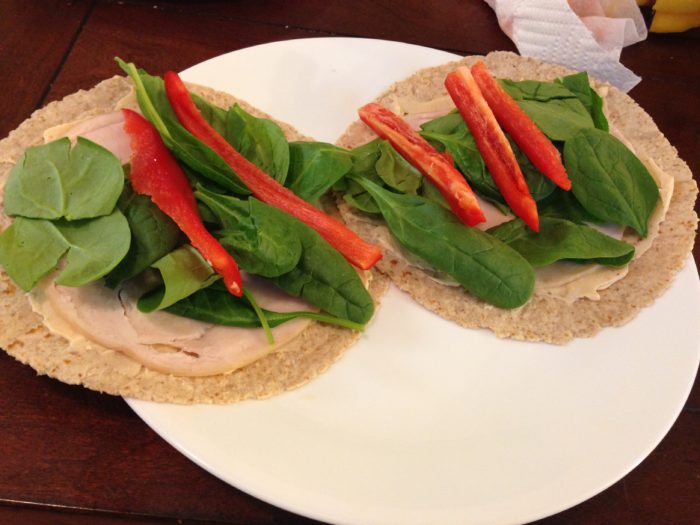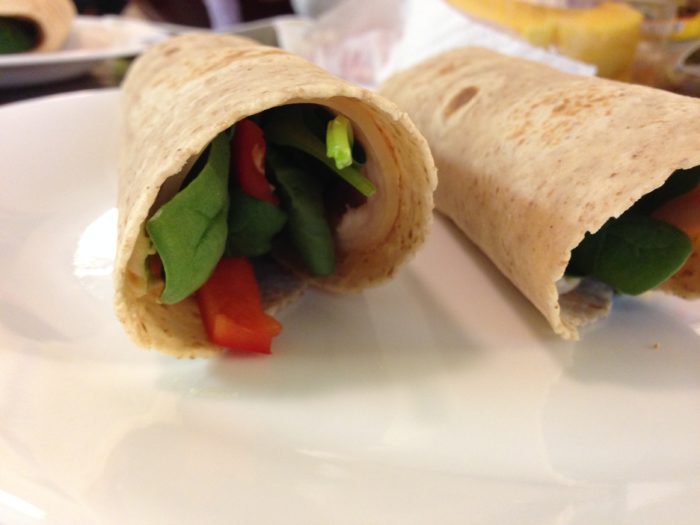 I've mentioned this before, but there are only a few occasions for which I enjoy red pepper, and this is one of them. For smaller tortillas, I make 2 wraps. The tortillas I have now are larger so I stuff everything in one!
All you need is deli turkey, tortillas, laughing cow (this is really good with the sundried tomato laughing cow), spinach, and sliced red pepper.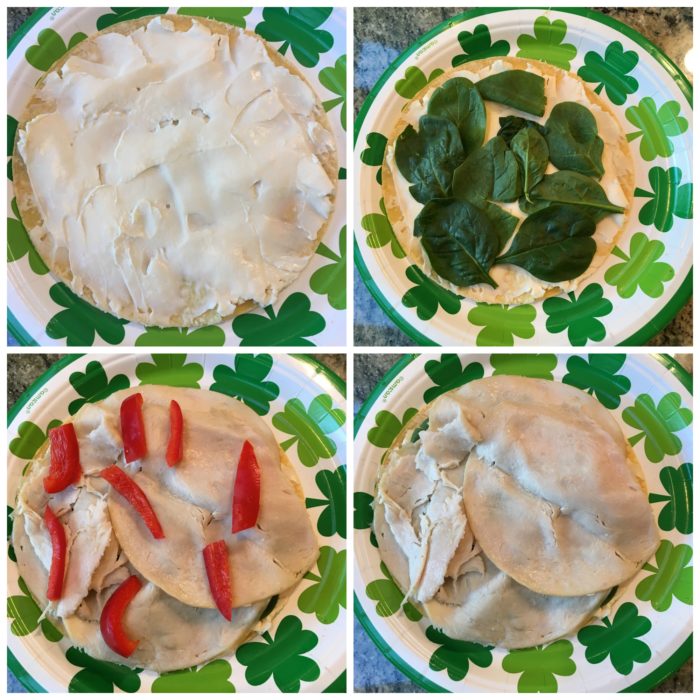 For a larger tortilla, spread 2 wedges of laughing cow (the white cheddar is also delicious in this), then add spinach, turkey, red pepper, and roll it all up!