Daylight Saving Time…am I right? I spent Saturday night out with my high school friends for a birthday, and had the lovely experience of watching my bedtime shift from 2 to 3 am…would not recommend.
My St. Louis friend was snap chatting me snow in St. Louis the other day…meanwhile, spring has arrived here in CA. The weather has been absurdly nice. I've been trying to take advantage as much as possible!
Friday morning, I took Chloe for a walk after my own 3 mile run while listening to a podcast.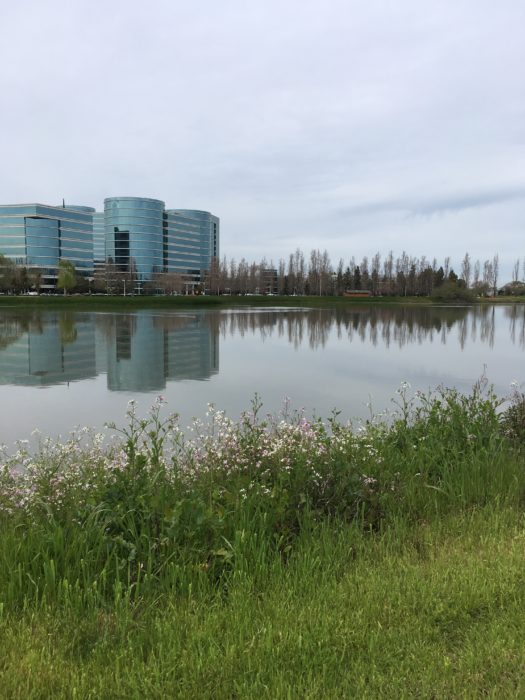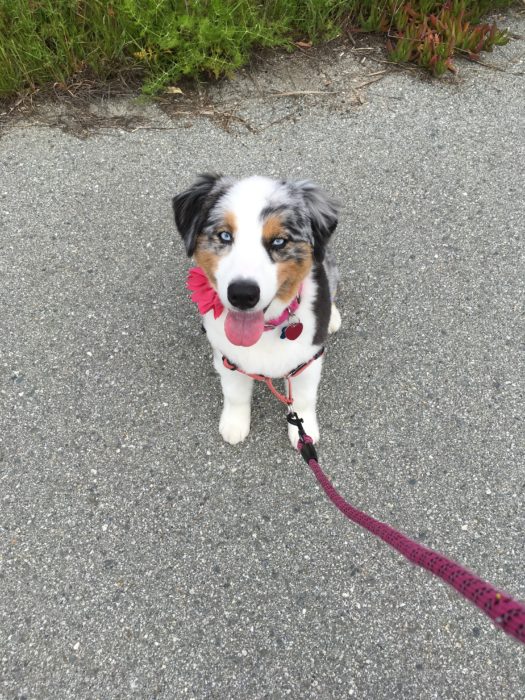 For lunch, I made a ridiculously simple yet delicious salad. Garlic hummus, herb goat cheese, and an egg over easy. With a side of sweet potatoes.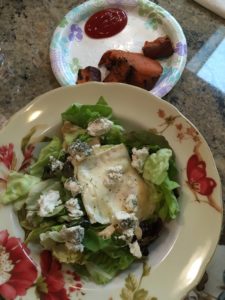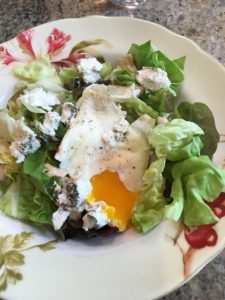 For snack, I tried the Vanilla Flapjacked Smoothie mix, but I blended it up with half milk and half ice for a frosty treat. It was a little bit watery in flavor (too much liquid), but I liked it at that texture!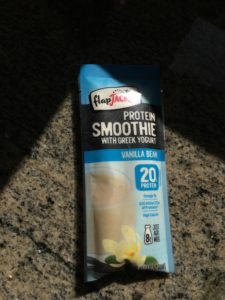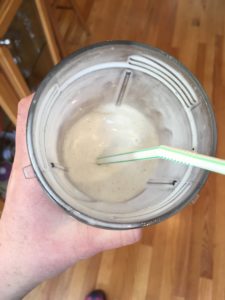 Afterwards, my mom and I went with my sister for her wedding dress fitting! The big day is coming, and the dress is nearly finished! She looks amazing in it! After the fitting, we still had some wedding details to discuss so we headed to Pete's for some honey macchiatos.
We stayed pretty late, but thankfully dinner came together in a jiffy! We made hummus sandwiches with cheese, tomato, spinach, and avocado. Simple, but delicious. On the side was a simple herb salad with mint, basil, and dill, and a dressing of aged white balsamic vinegar and lemon olive oil.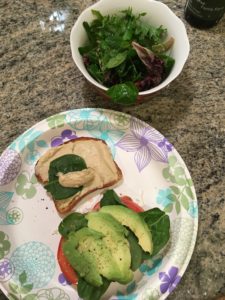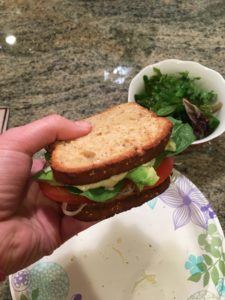 Saturday morning, I did 17.3!
It. Was. Epic.
I currently live about 30 minute away from my college Crossfit, the place I called home for 3 years. I haven't really been back there since I left for Tennessee in June, so I decided the Open would be a fun time to see everyone. I have to say, a lot has changed. Apparently they moved (to a super nice new facility!), which I figured out 10 minutes before I left to drive there!
17.3:
Prior to 8:00, complete:
3 rounds of:
6 chest-to-bar pull-ups
6 squat snatches, 95 lb.
Then, 3 rounds of:
7 chest-to-bar pull-ups
5 squat snatches, 135 lb.
*Prior to 12:00, complete 3 rounds of:
8 chest-to-bar pull-ups
4 squat snatches, 185 lb.
*Prior to 16:00, complete 3 rounds of:
9 chest-to-bar pull-ups
3 squat snatches, 225 lb.
*Prior to 20:00, complete 3 rounds of:
10 chest-to-bar pull-ups
2 squat snatches, 245 lb.
Prior to 24:00, complete 3 rounds of:
11 chest-to-bar pull-ups
1 squat snatch 265 lb.
*If all reps are completed, time cap extends by 4 minutes. (These weights are for men.)
Going in, I had no idea if I could do a chest to bar pull up. I felt like I SHOULD be able to, and I knew it would be close.
Yeah, that wasn't going to happen. I was a few inches away, but knew that even if I got ONE, I'd never get a full round's worth! I decided to do scaled, which was jumping pull ups.
For the scaled, the weight progression was 35, 55, 65, 75, 95. I knew I was good up to 75. My PR on the snatch is `108, but it wasn't from the ground (I'm worse from the ground because I have trouble getting into the proper position), and it was right before my senior year of college where I was working hard on my olympic lifts and was super strong, and right before I dislocated my shoulder. The heaviest I'd gotten since my injury has been 75#!
In my warm up, I loaded up to 85, and didn't even try it because it felt so heavy off the ground.
I went in the second heat, and had a pretty solid pace going through the first 8 minutes, easily making the time cap. By easily, I mean in terms of time, not effort! This felt harder than expected; jumping pull ups actually start to get hard with that many, plus with snatches!
A lot of people around me didn't scale, so they finished much earlier than I did because they didn't make the time cap. I was just kind of in the corner, doing my thing. I'm not sure a lot of people realized I was still going, and I was worried they would stop the clock before I finished, until my coach (who knows me) stole the clicker so that couldn't happen!
Finally, I found myself staring down a 95# bar with 30 people looking on. I honestly didn't think I would be able to make the lift. I just wanted one, so I took some time to rest and catch my breath, and my coach definitely helped talk to me. I missed the first attempt, but after another minute or so of rest, with 30 people cheering me on, I hit 95#! I knew once it was overhead, I could overhead squat 95#, so catching it up there was the best feeling! I'm so proud of how I did, and was definitely not expecting to get that!
I helped judge other heats, and helped my coach change weights during his attempt at the workout. He was pretty amazing to watch. He hit 1 rep at 245# with no time to spare, and it was epic.
It was so nice to return, and I'm glad I did. Things are changing, my coach is actually about to move away! It left me with both a warm and a weird feeling.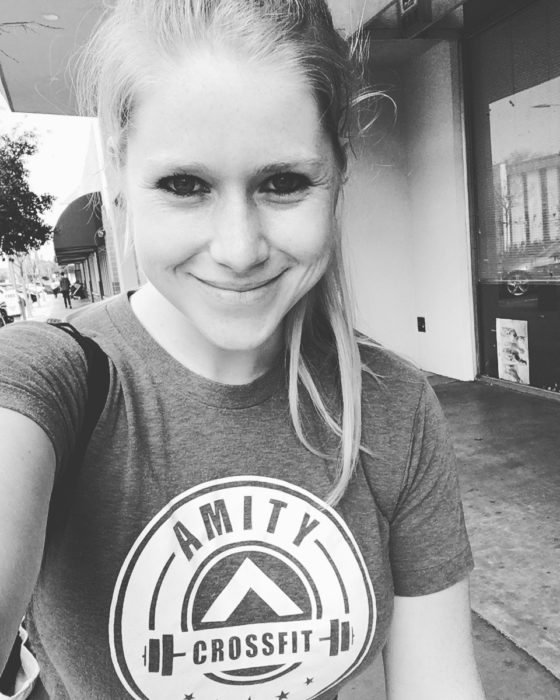 The new location is in downtown Palo Alto, so I walked around a little bit to grab food. I got a delicious iced latte from Zombie Runner (interestingly, Zombie Runner is both a running store and an amazing coffeeshop).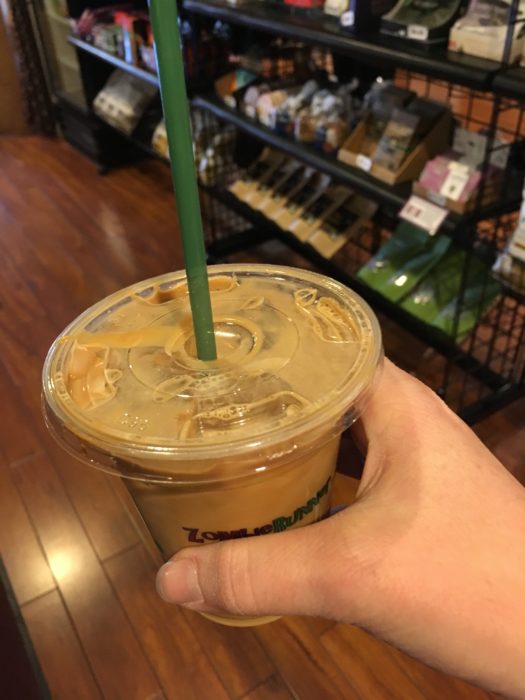 I also picked up a Subway salad to go and took it to campus to hang out with my sister while she watched her fiancé play quidditch.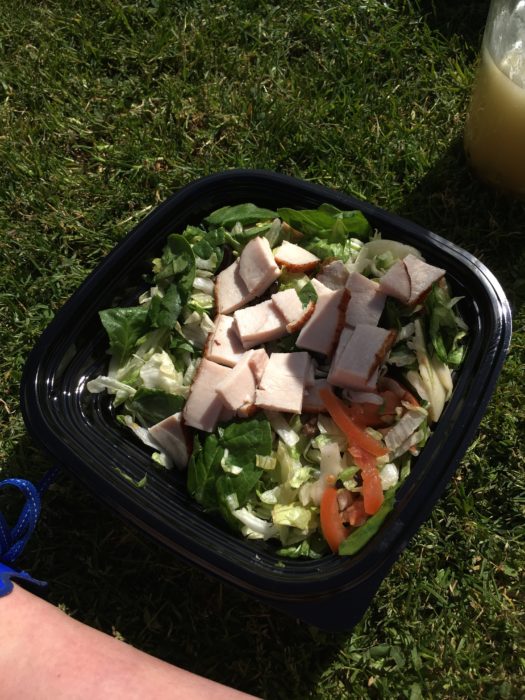 Plus a chocolate chip cookie!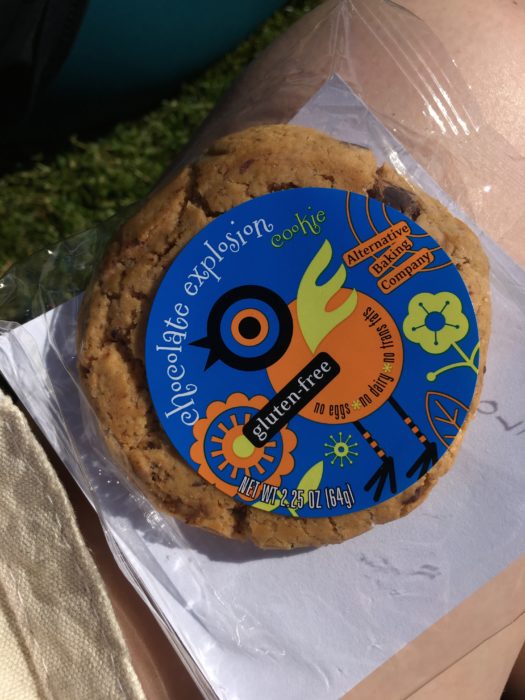 After a little time in the sun, I drove home and was greeted with a delivery!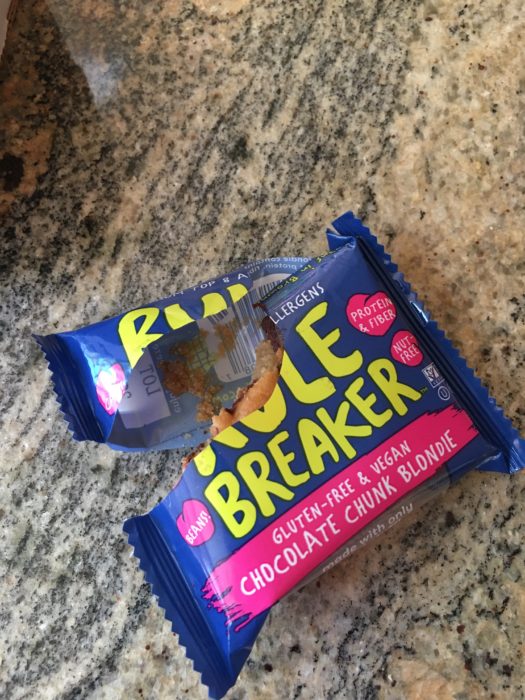 These blondies are chickpea based! I haven't had any chickpea based baked goods before, and I must say, based on how they looked in pictures, they weren't exactly what I was expecting! They're really moist and kind of spongy, definitely bean based, but still tasty!
For dinner, we ordered take out from The Counter. I whipped up a side salad and split a custom chicken burger with my mom: gruyere, avocado, garlic aioli, tomato, greens, scallions.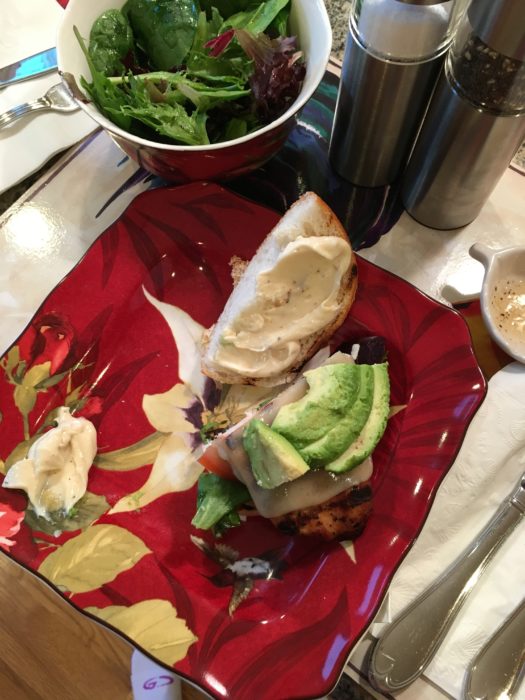 And later that night, I was back to Palo Alto to celebrate a birthday (see above).
I woke up Sunday morning SO tired. Go figure. We drove down to Palo Alto again so I could run and my parents could walk the pup.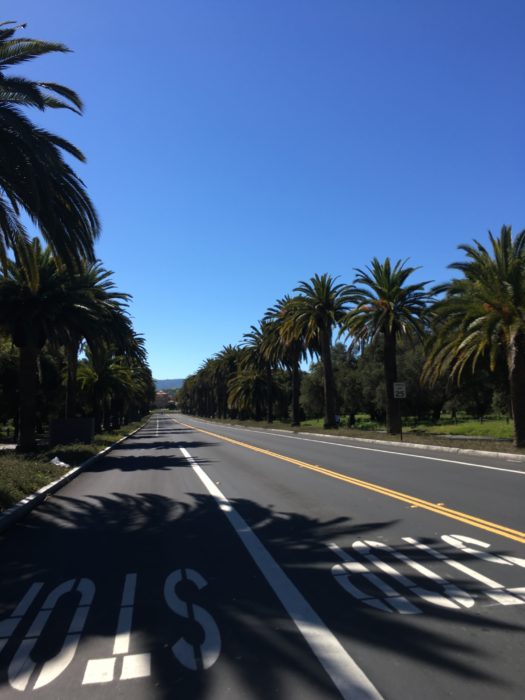 We grabbed lunch outside on campus, and on the way, Chloe met another dog and went fountain hopping!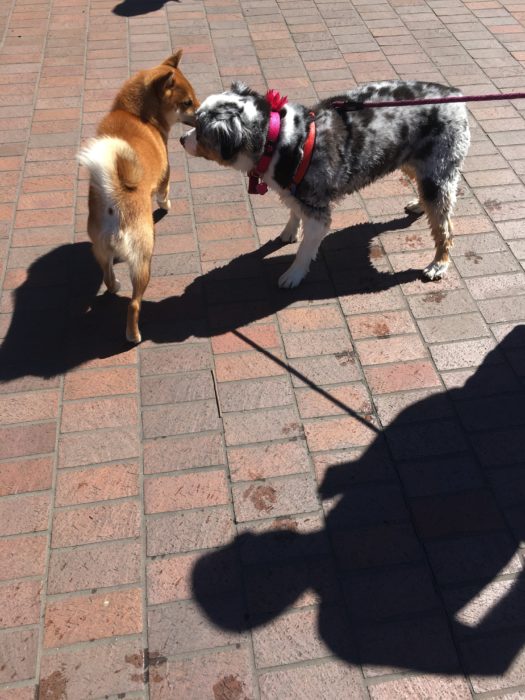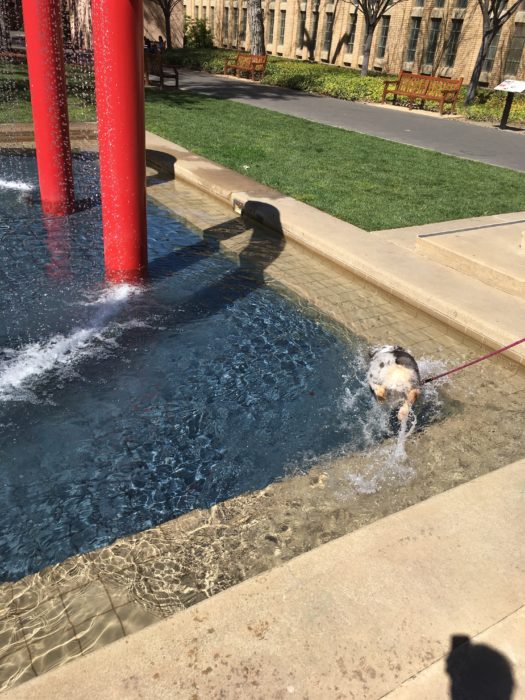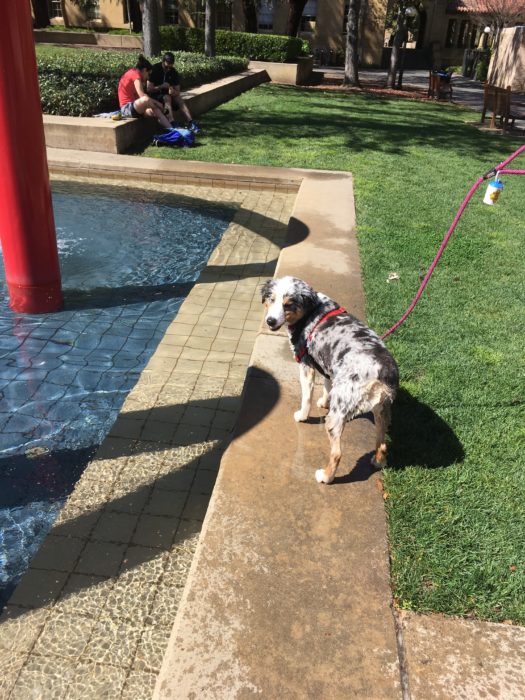 For lunch, my mom and I shared an iced latte, a breakfast arepa (with scrambled eggs), and a salad with goat cheese, dried cranberries, and honey vinaigrette.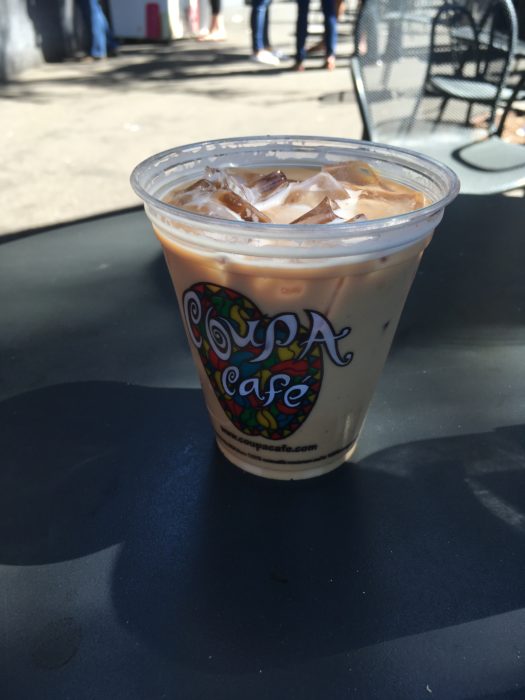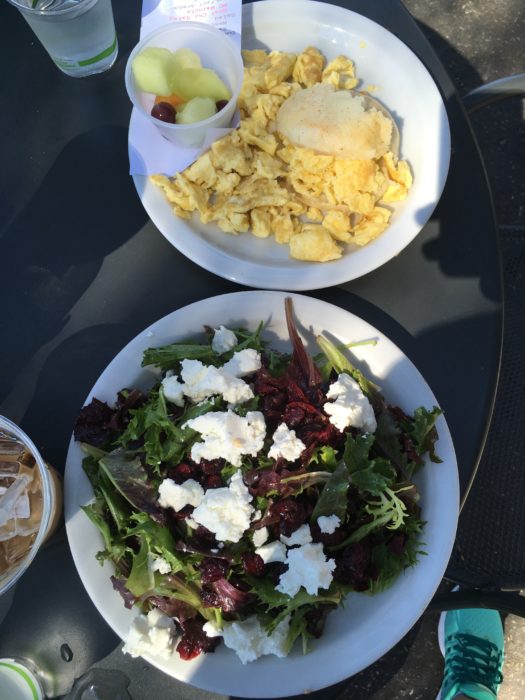 Then, we went to Tin Pot for ice cream. The TCHO chocolate is my favorite ice cream ever. But look how tiny the scoop was!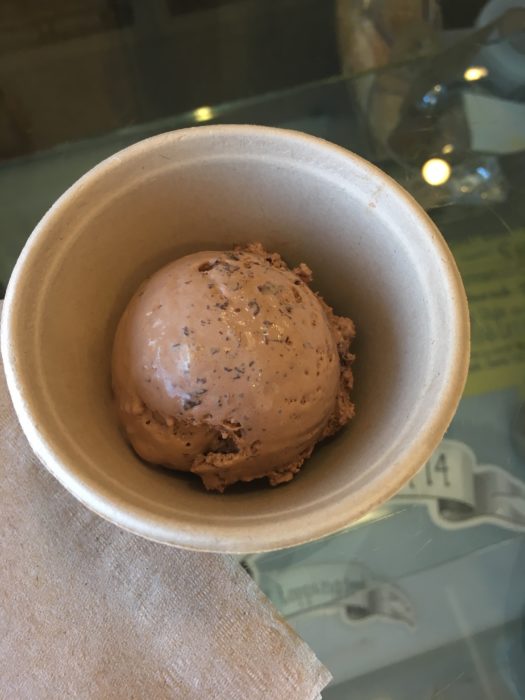 On the drive home: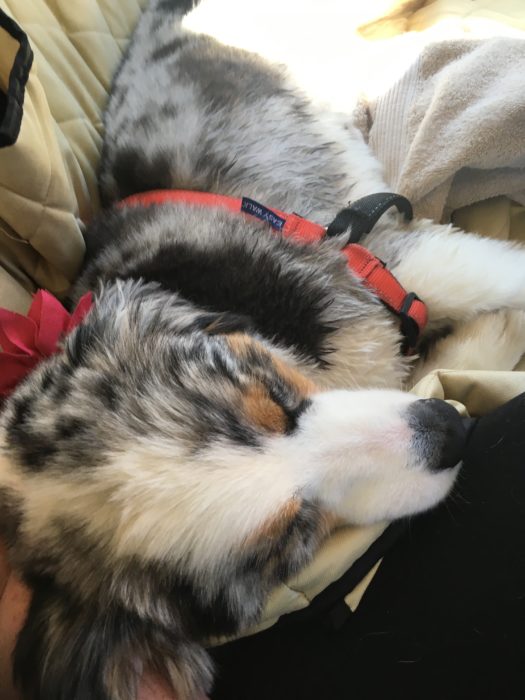 Thanks to the beautiful weather, we had happy hour before making a summery dinner.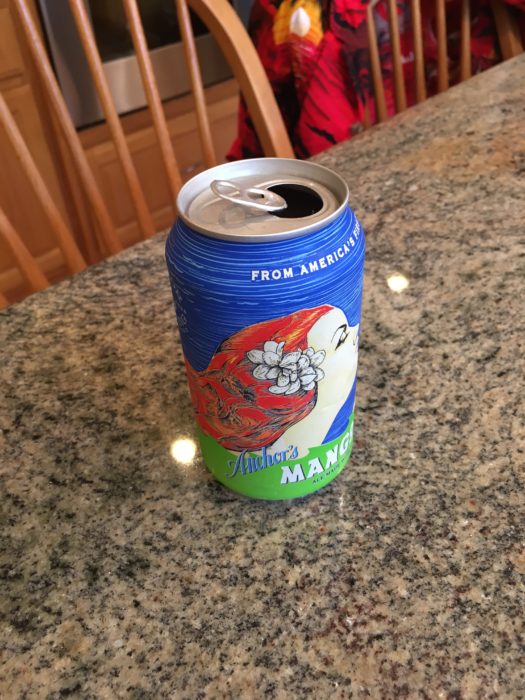 On the menu was grilled pineapple and grilled chicken, roasted cauliflower with parmesan, and a side salad with blueberry balsamic and blueberries.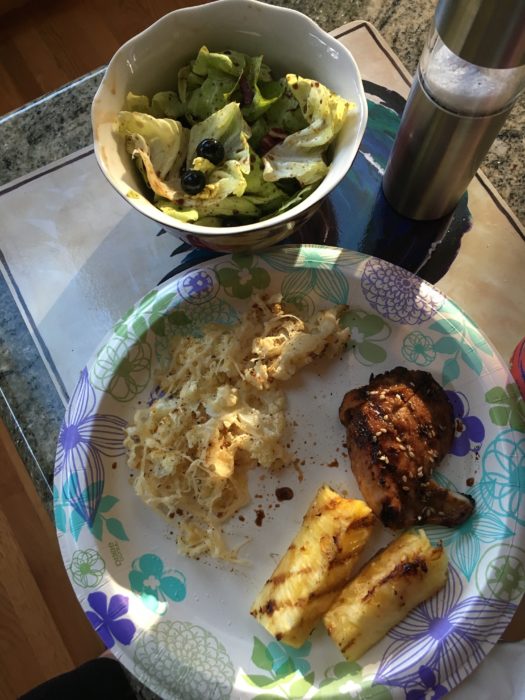 We didn't have any teriyaki sauce to marinate the chicken, so I made a marinade blend of liquid aminos, honey, garlic, rice vinegar, ginger salad dressing, and sesame seeds.
It truly feels like spring in CA now!