Happy WIAW! As always a big thanks to Jenn.
Before I dive into a full day of eating, I wanted to discuss one thing. As you may know, I just got back from Maui. While there, I ate what I wanted and had happy hour nearly every day. I wasn't trying especially to eat healthy at all; dessert after lunch and dinner? Yes, please (that's how my family does vacations). I just tried to eat in a way that I wouldn't feel like death, and would feel good enough to enjoy my time there. In the past, I've had a lot of guilt and anxiety associated with vacation eating. This year was different. I'm at a different place in my health journey. I trust my body a heck of a lot more than I used to. I trusted that I could eat whatever I wanted for a week, and nothing crazy would happen. I trusted my body to return to normal when my eating returned to normal. Because honestly, it's not that serious. Even if I gained a few pounds on vacation, so what? If it comes on, it can come off in due time. And guess what? I was the happiest I've been on vacation. And my body looks and feels the same as when I left. Go figure.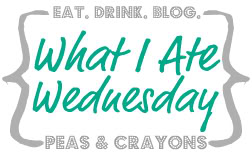 Breakfast (pre-yoga):
A flapjacked S'Mores mighty muffin and a honeybell orange.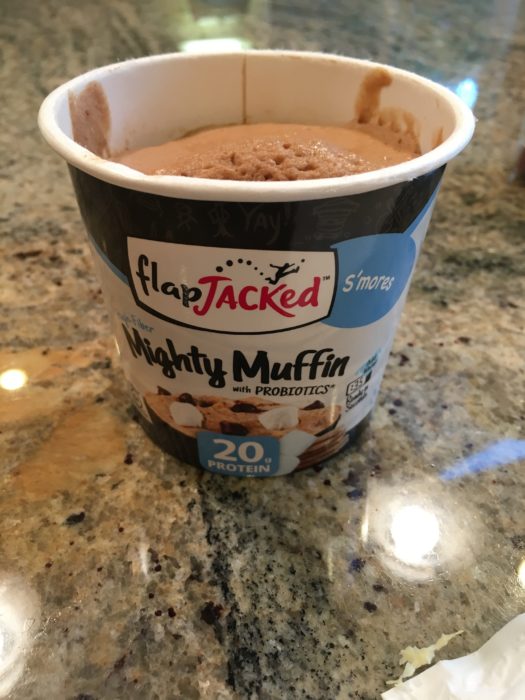 Post-yoga/pre-teaching spin snack: strawberries.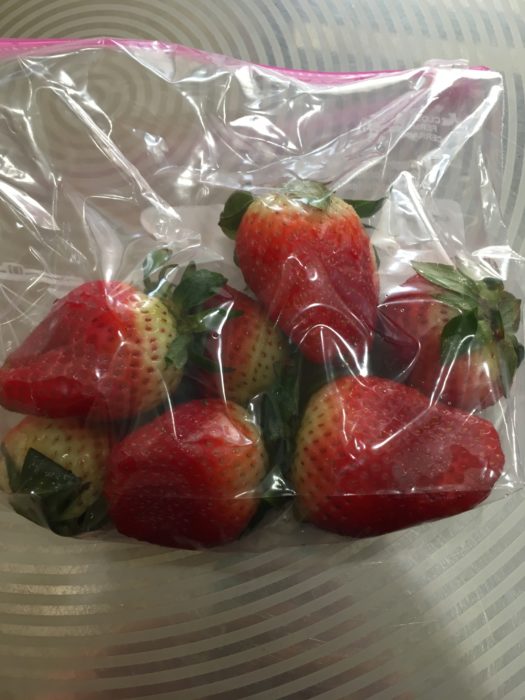 Lunch Part 1:
I tried the new Flapjacked smoothie mix! I love the muffins, so I figured why not? I mixed it with 8 oz of milk. It was good! Definitely the best powder to drink protein beverage I've had. That being said, it's not that low in sugar, but it was perfect post workout. Plus some crackers.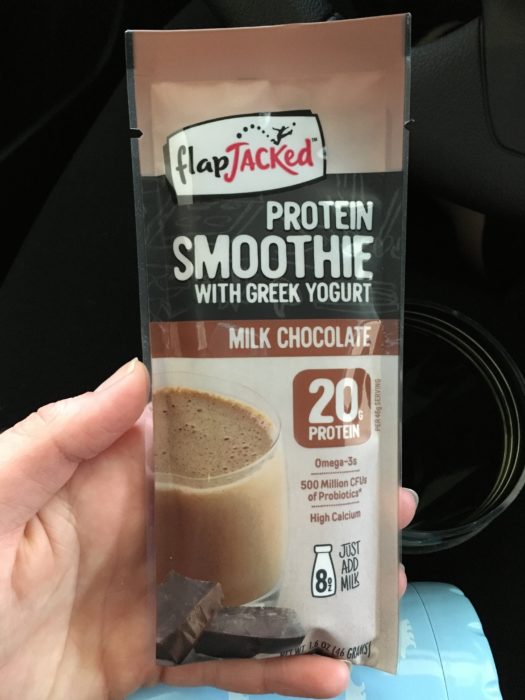 Lunch Part 2: I spent an hour or so working on a presentation and then broke into my salad. It had deli turkey and herb goat cheese with balsamic vinaigrette.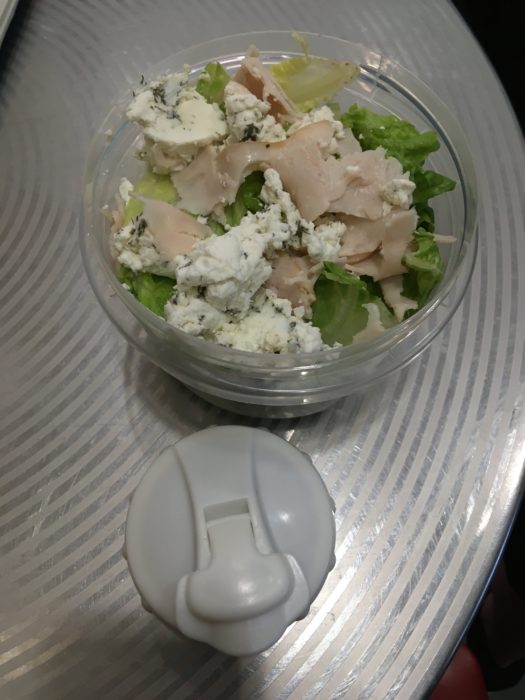 When I got home mid afternoon, I was craving something sweet. I felt like after a semi-rough day, I just needed something emotionally. Again with the trusting my body, I decided to go with it and choose a healthier option that actually had some nutritional value. I scooped myself a big bowl of chocolate Halo Top, and got my chocolate fix in, with some protein to fuel my body.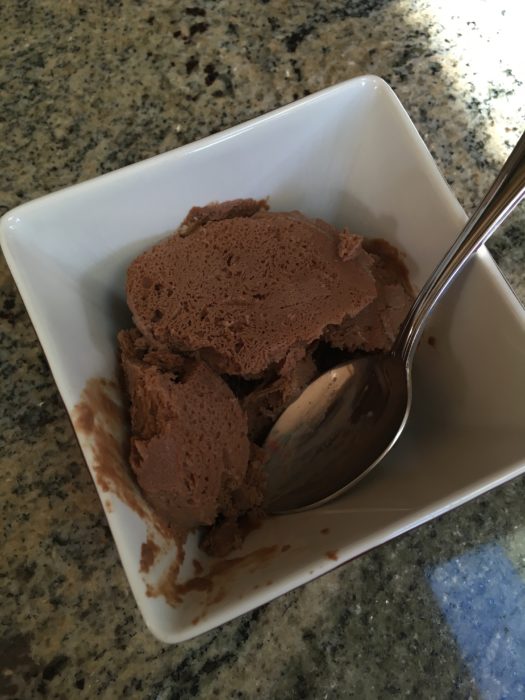 For dinner, we had open faced turkey and havarti sandwiches with apple, broiled in the oven. Plus steamed brussels sprouts.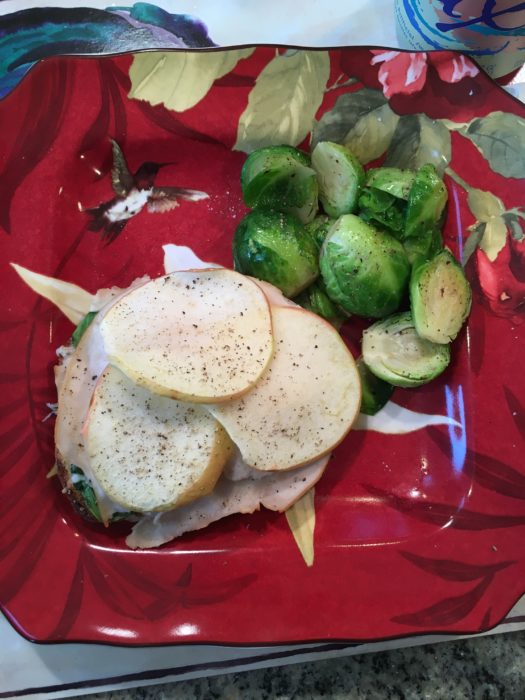 I wanted something a little more substantial for dessert, so I had a Cliff bar.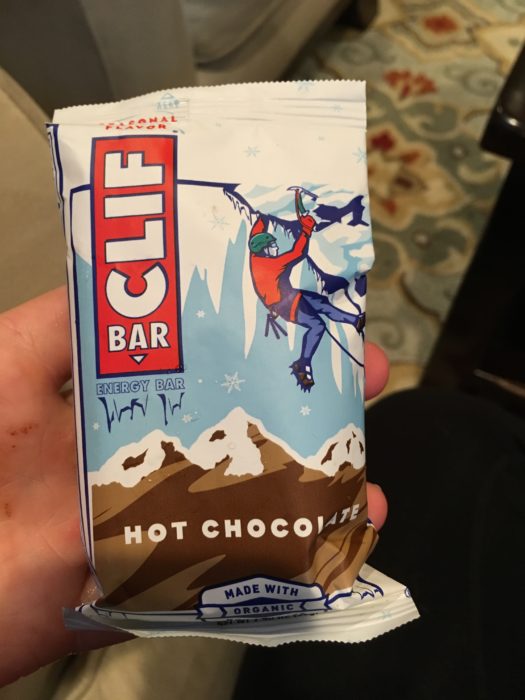 After dinner, I hung out with some friends and was a little hungry when I returned, so I had half of a rice cake with sunbutter and half a banana.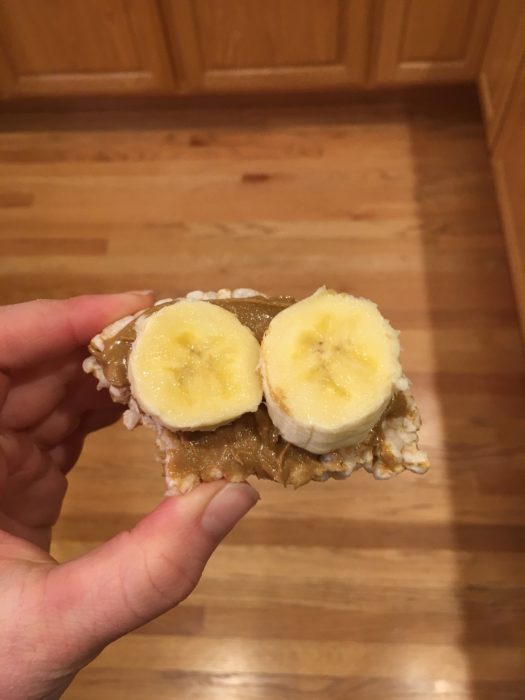 How do you approach vacation?