I hope everyone had a fabulous Christmas, Hanukkah, or whatever holiday you celebrate!
I kicked off Christmas Eve with a morning spin class, before returning home to have lunch with my family.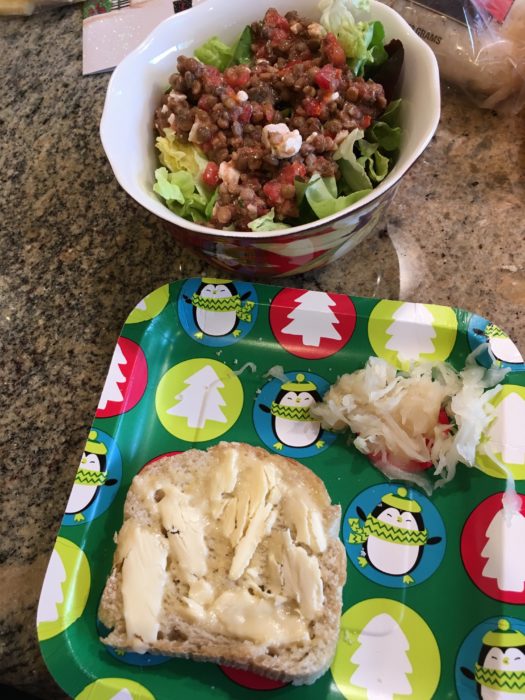 I had leftover lentil/bruschetta/feta over lettuce, GF sourdough, and a little sauerkraut.
For Christmas Eve, we decided to take a trip to the San Francisco Zoo to see reindeer and the polar bear. They have the oldest polar bear in captivity right now; she's 35! That's crazy; the normal lifespan for polar bears in captivity is 20-30.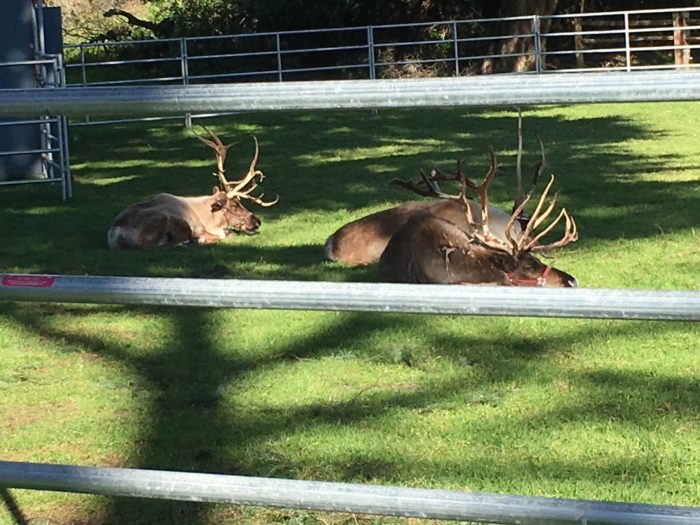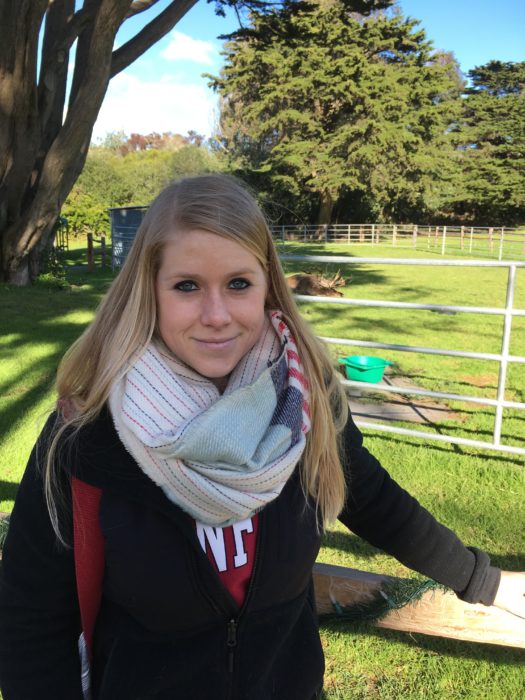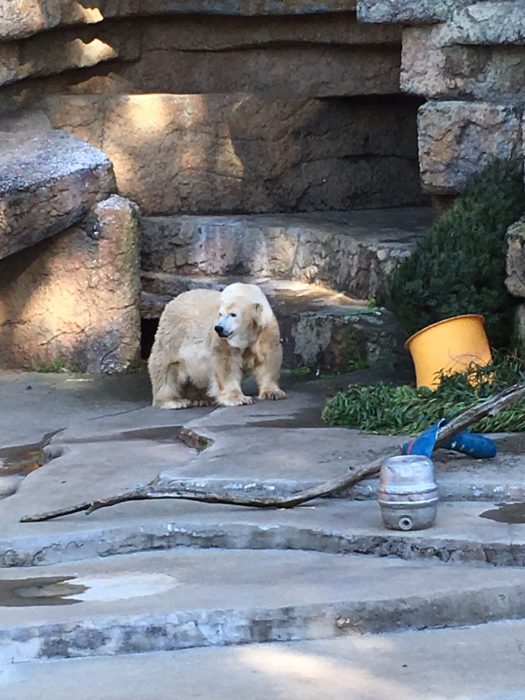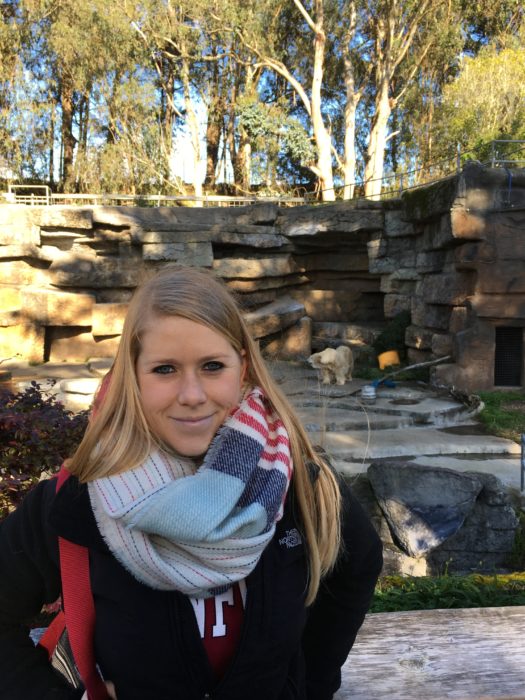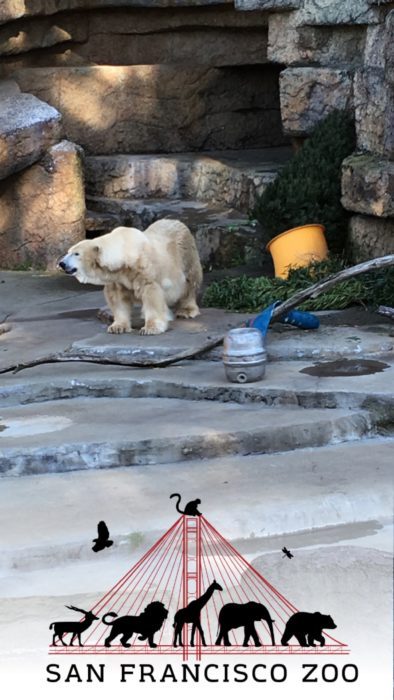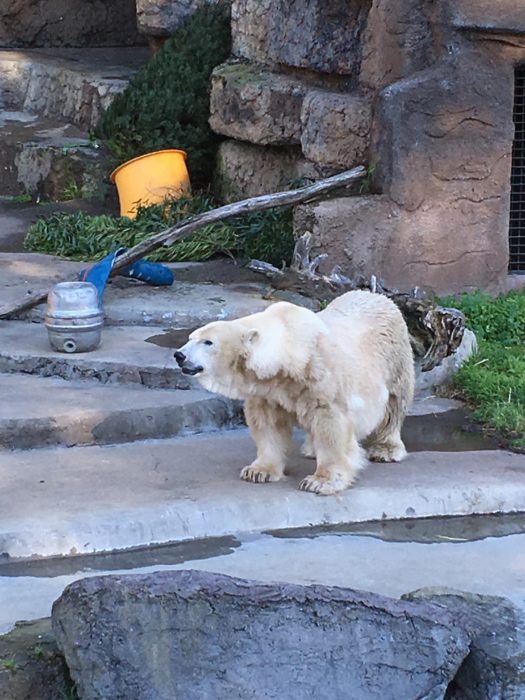 She makes me miss Kali in St. Louis though!
It was also fun to see the decorations around the zoo.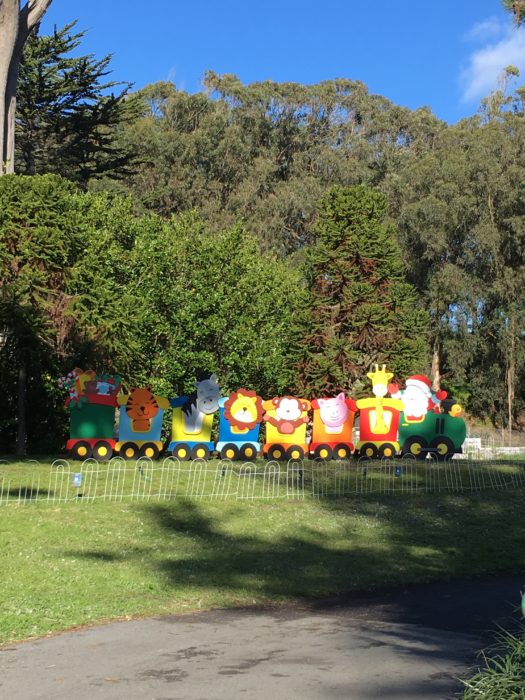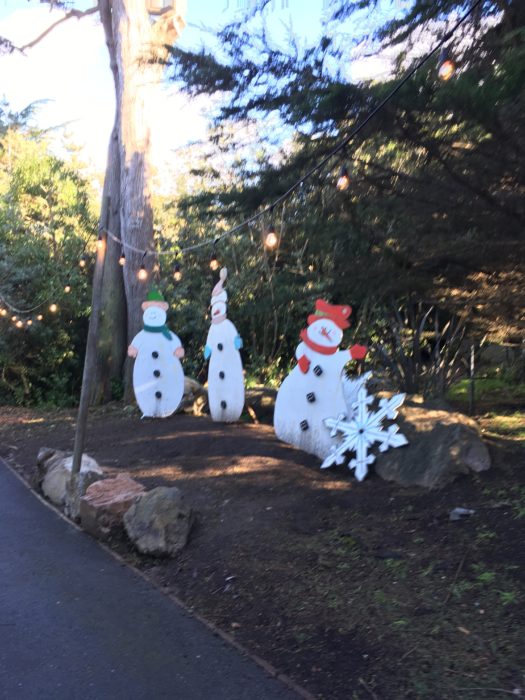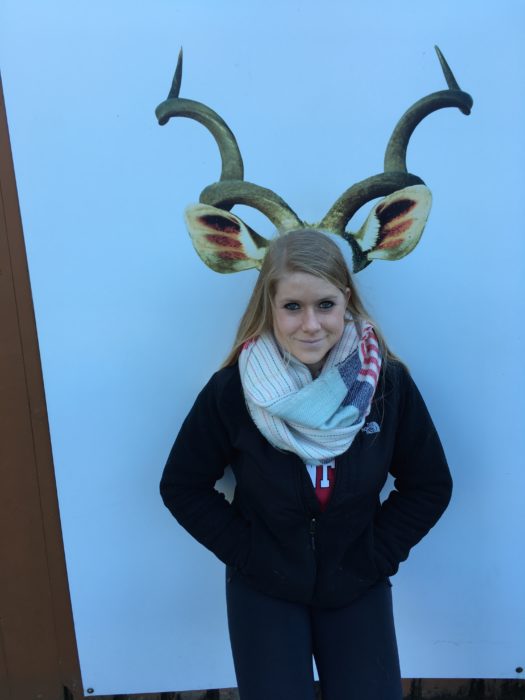 Anteaters: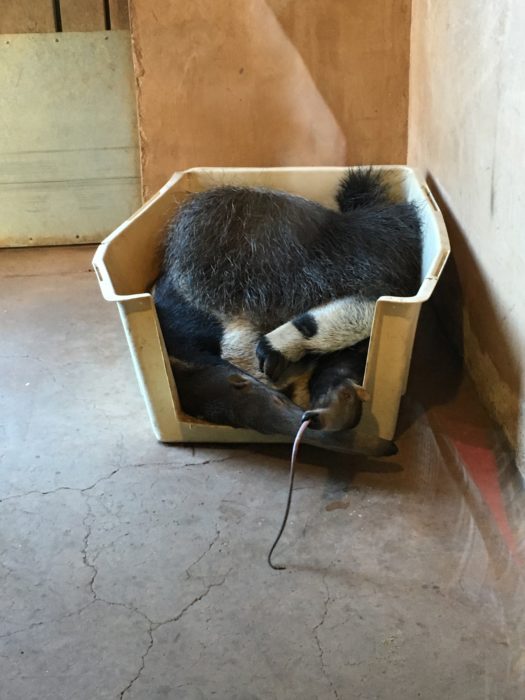 I never once saw the anteater at the St. Louis Zoo while working there.
Grizzly Bears: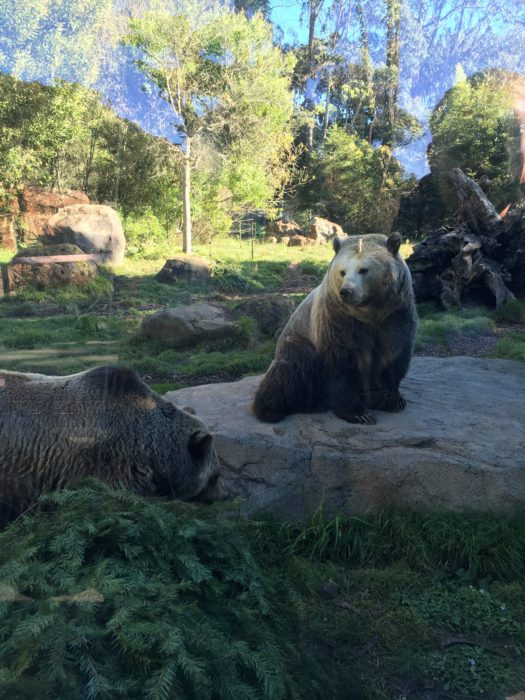 All the animals had Christmas trees!
The tiger was beautiful and we got up super close to it: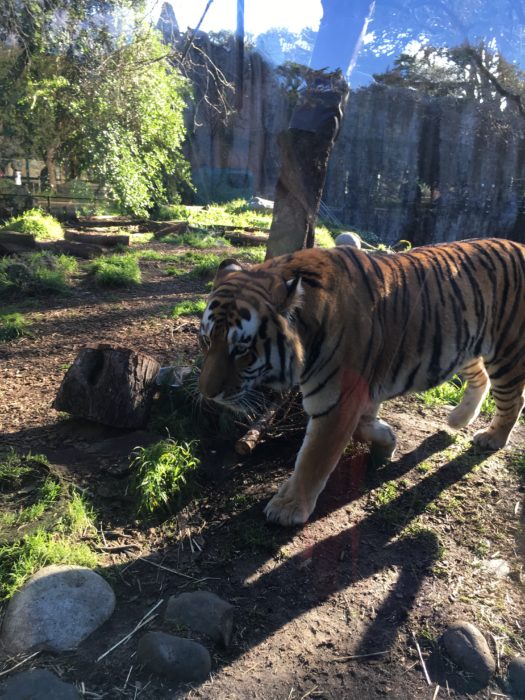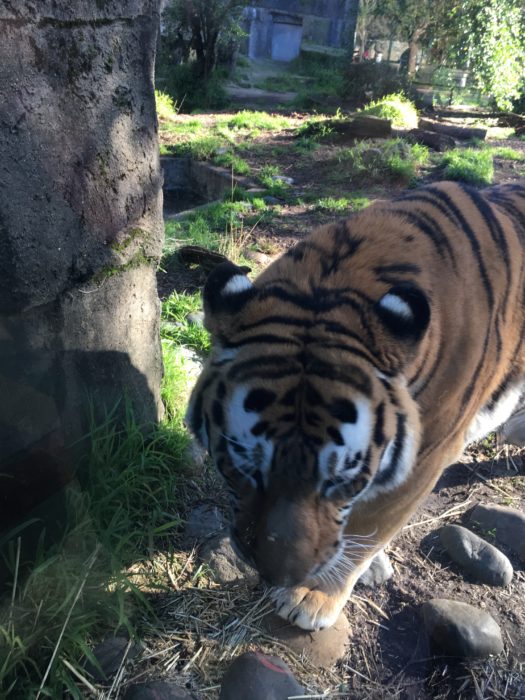 River otters: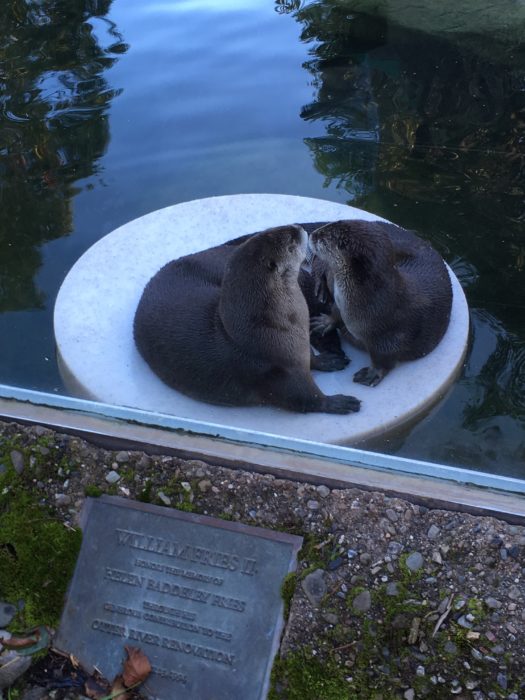 My parents and I split a Bobo's Gingerbread Oat Bar, to get in the holiday spirit! These are delicious; I saw them and ordered them online since I couldn't find them in stores, but I had to get a pretty big box of them, so we will be enjoying Gingerbread bars well into the new year!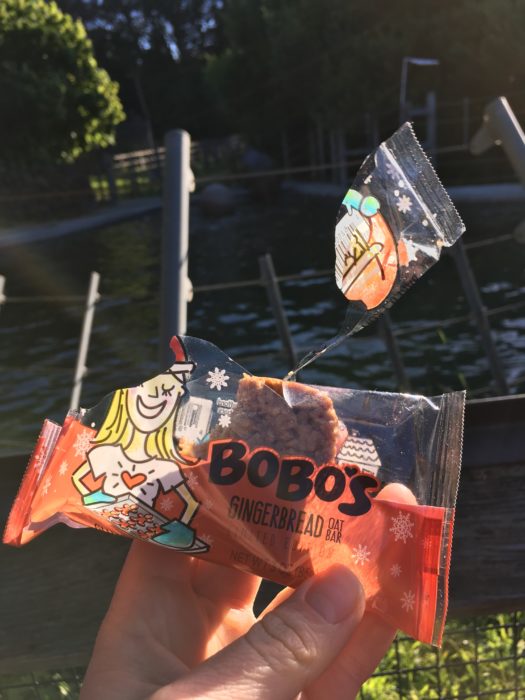 As per our Christmas Eve tradition, my sister and her fiancé met us at Benihana, a Japanese steak house, for dinner.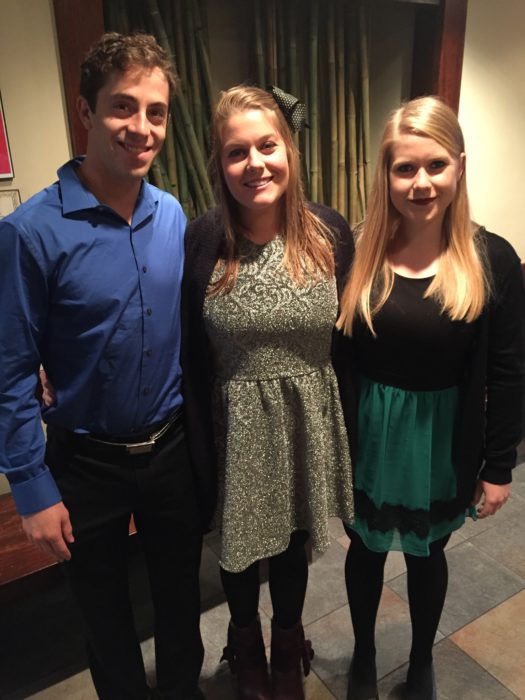 I started with a salad, and half a sushi piece (they ended up messing up our order so I split it with my dad).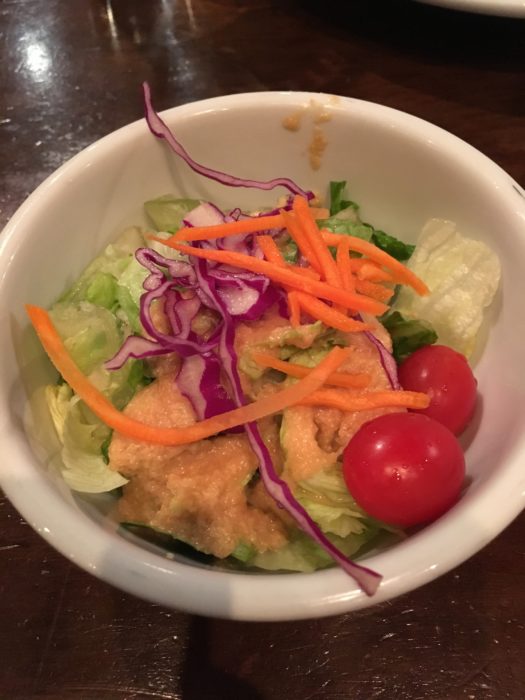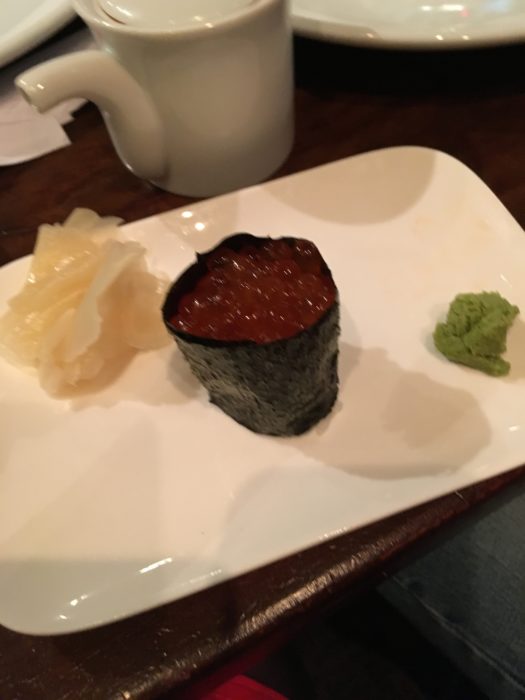 It's always a great show!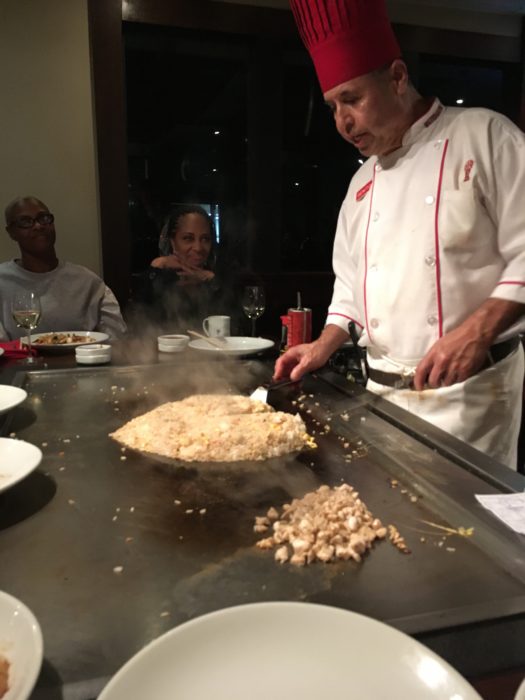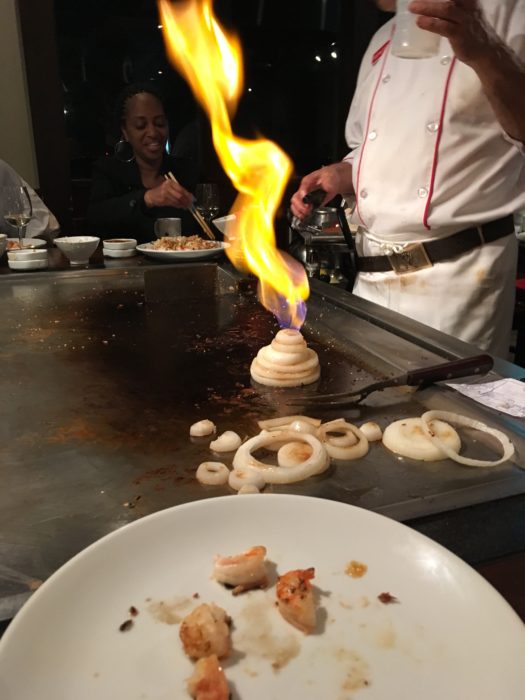 I got fried rice, and picked some shrimp and veggies off my family's plate!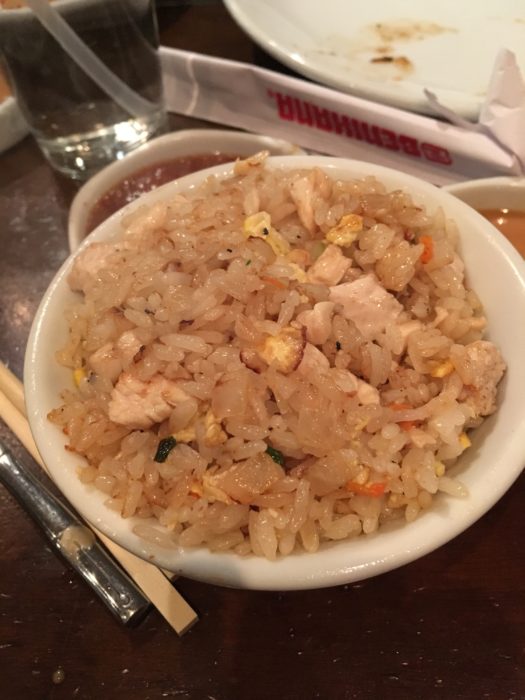 Let's be real: the fried rice is the best part.
After dinner, we relaxed on the couch with molasses cookies and Gilmore Girls.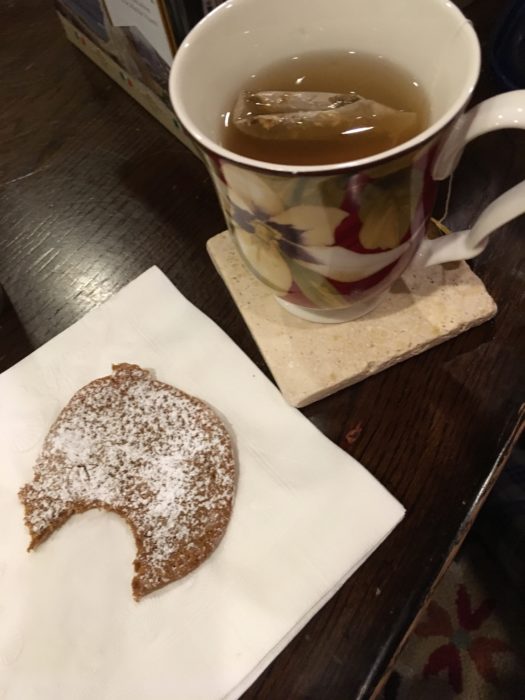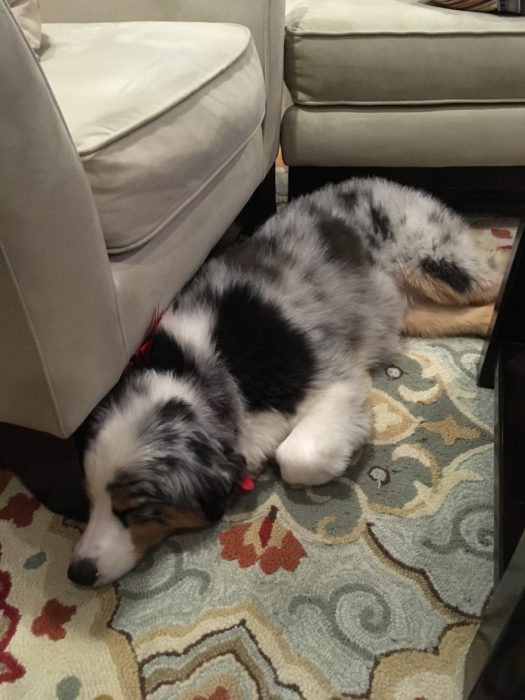 I was so tired from the previous days, and was in bed at 10.
On Christmas morning, I slept in more than usual and woke up feeling like a new woman.
So, here's a funny Christmas story. We don't really leave cat toys out because Chloe will take them, but when I woke up, I saw one on the floor. A little bit later, it was gone. And when my mom got up, she told me that it sounded like my kitty Charlie was meowing at 4am with a toy, which didn't make sense because he didn't have any out. Well, it turned out that he got into his Christmas present at 4am and was carrying it around yowling! Silly cat. And of course, my dad found it in Chloe's mouth shortly after she came out of her crate for the morning.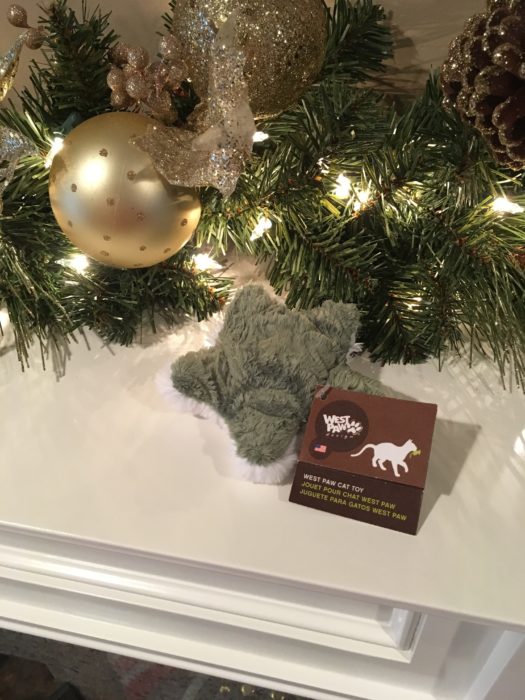 After solving the mystery, I quickly ate a granola bar and helped Chloe to her stocking. She was a big fan.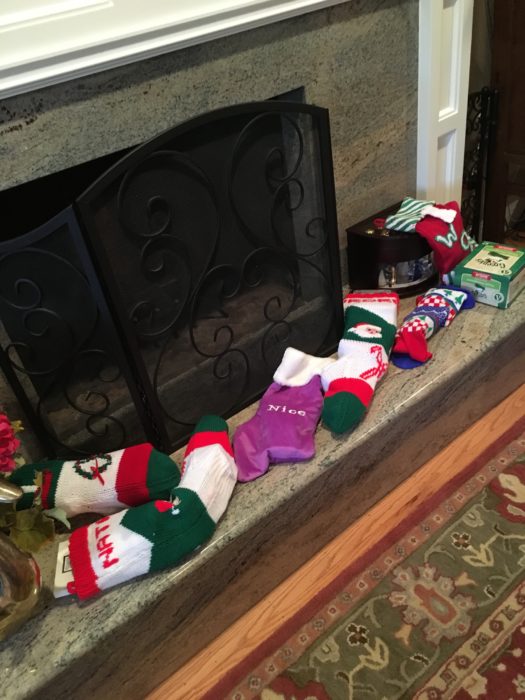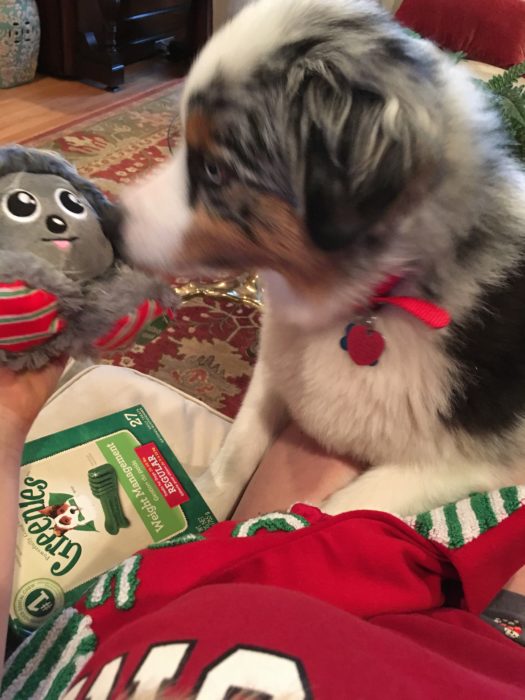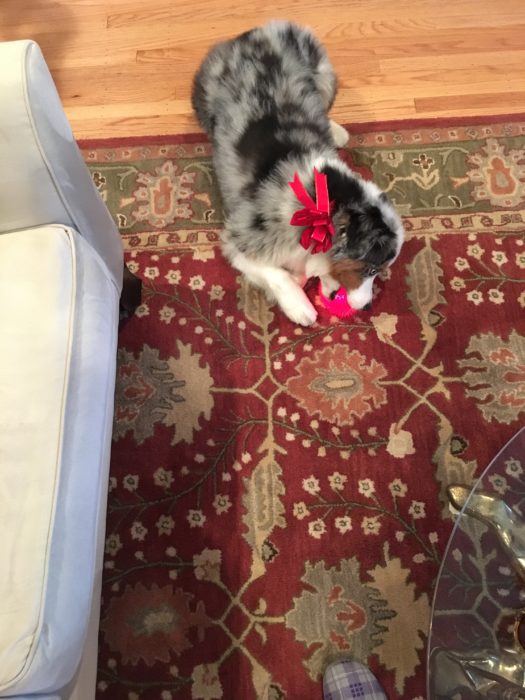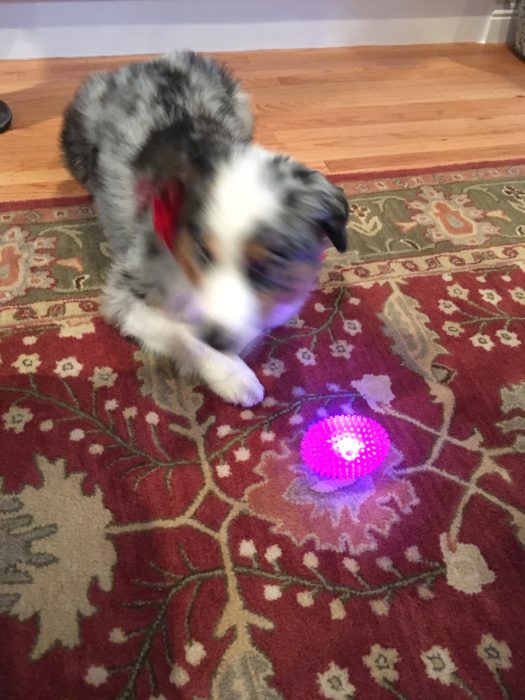 Chloe got a cool light up ball!
And this monkey, which quickly lost a leg.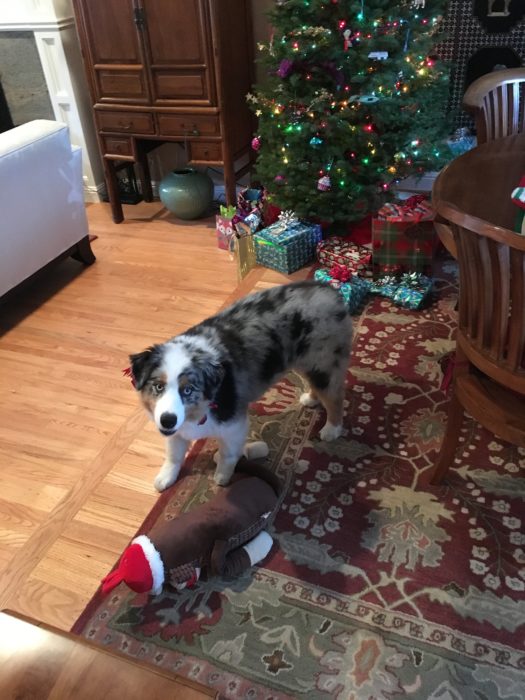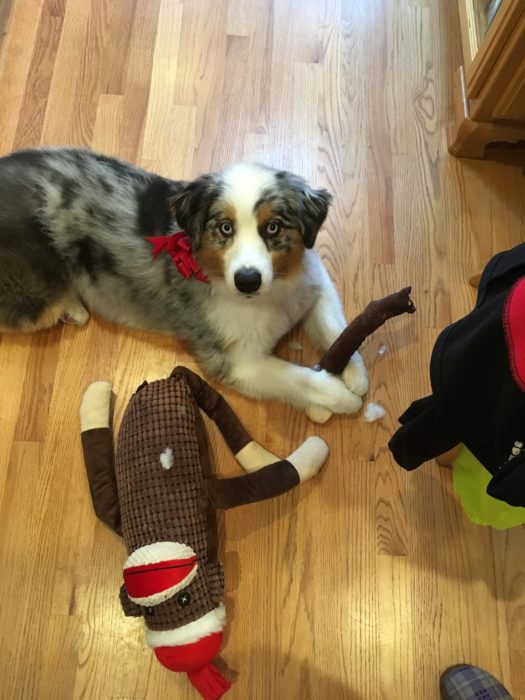 I think I'm starting to get the whole snapchat filter on a cat thing down. I think it helps that Charlie has a patterned face (Yoyo was mostly just white).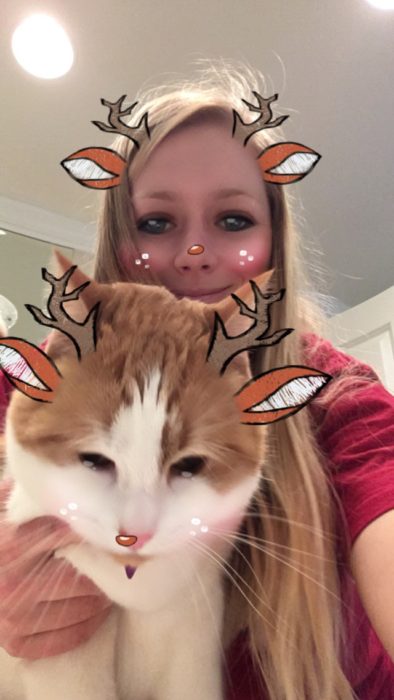 The reason I only had a granola bar for breakfast was so we could go to the bay and do a little run/walk like we did last year. It was such a beautiful day; the thermometer said it was mid-40s, but it wasn't windy and it was pretty sunny.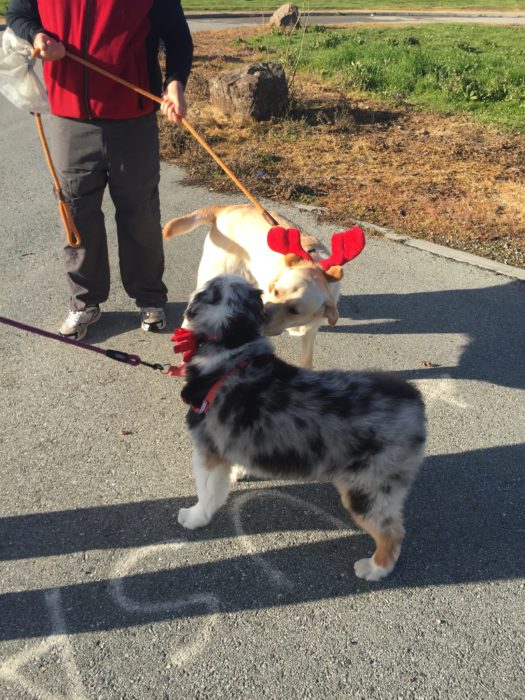 Chloe made a friend.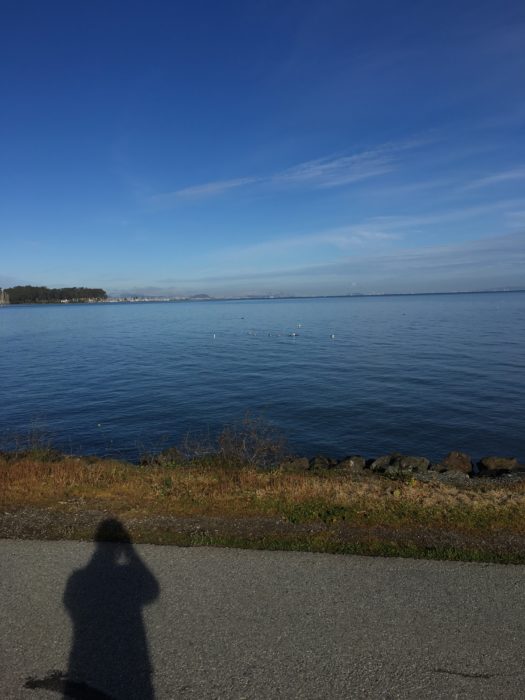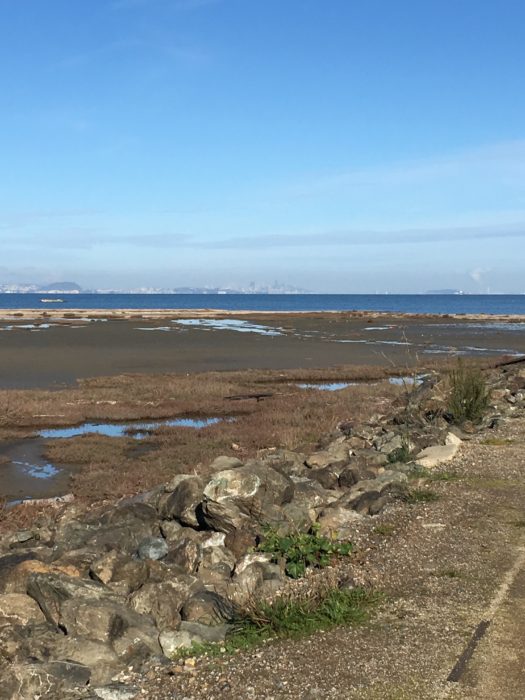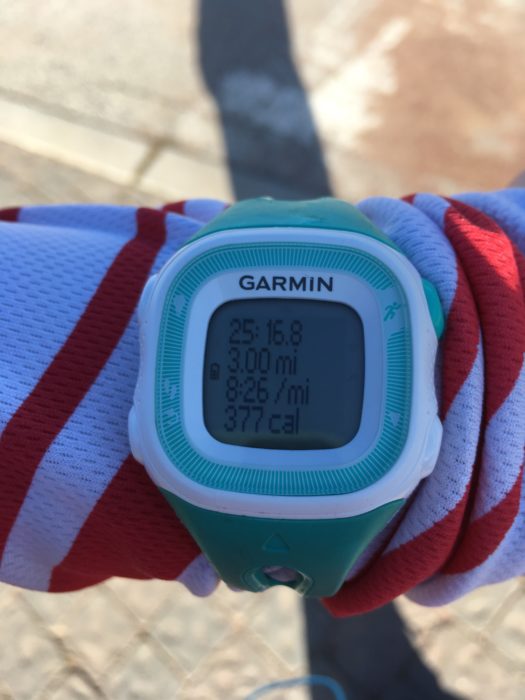 This trail is so pretty in the winter, and I could see all the way to San Francisco! Plus, I think my pace was about 30 seconds faster than last year, and that's never a bad thing!
After our run/walk, we went to Starbucks for some holiday drinks. I had a cappuccino. Someone in front of us was incredibly nice and got a $100 Starbucks gift card to pay for the people behind in line, so we actually got our drinks thanks to that anonymous Christmas person!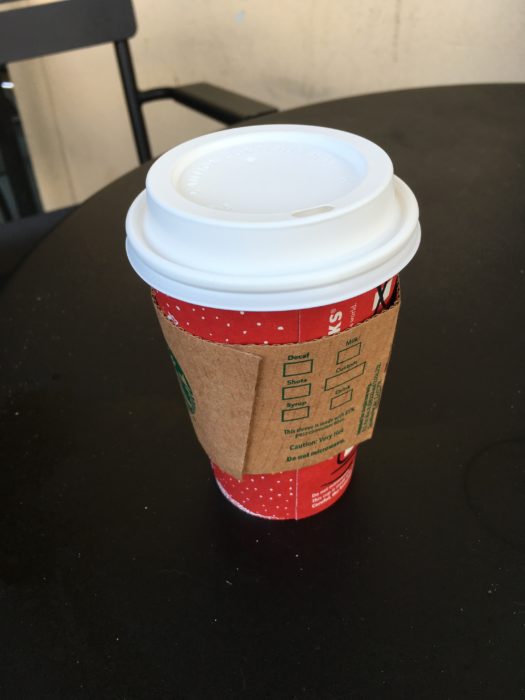 After getting ready for the day, I had a mini lunch to tide me over before the main meal. Just the same leftovers as the previous day, plus some crackers.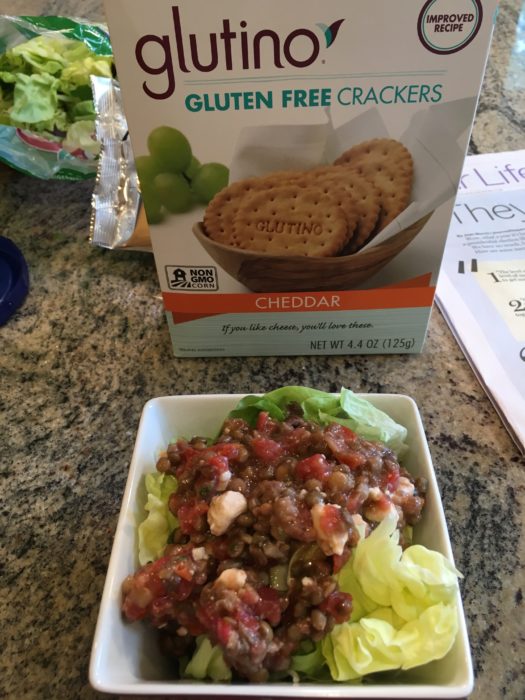 I also broke into some candy from my stocking. Yum!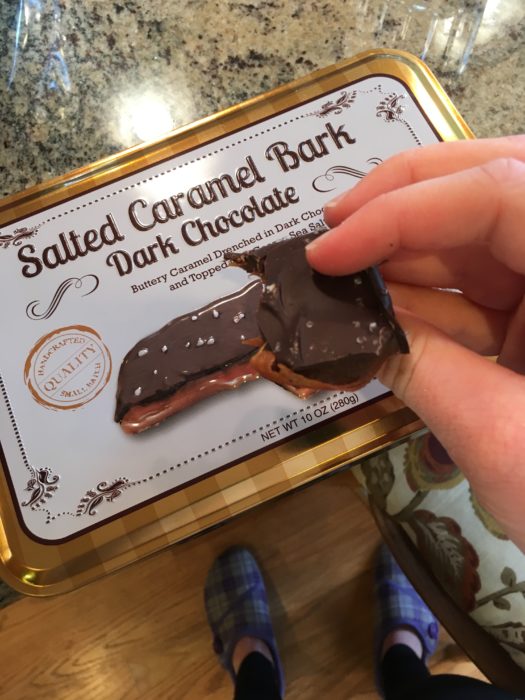 Before long, my sister and her fiance arrived to open presents. Check out this amazing painting my sister made for my mom!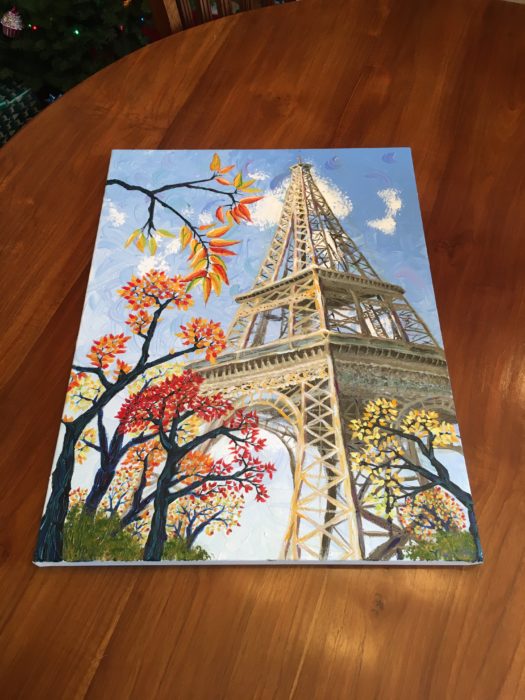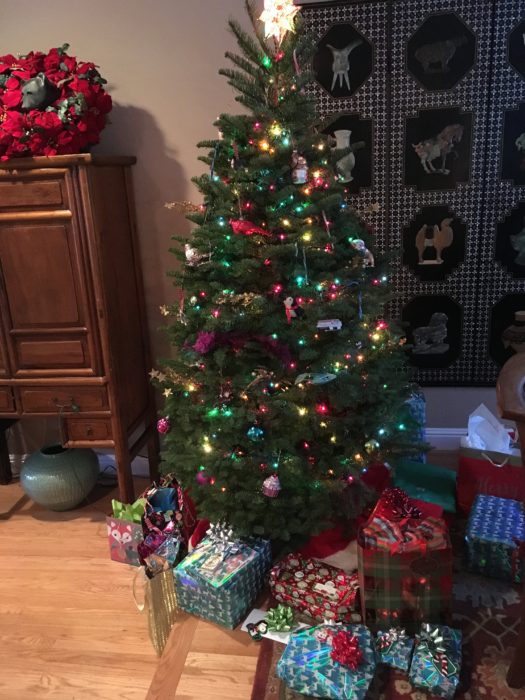 I think my favorite present had to be the matching scarf set for Chloe and I!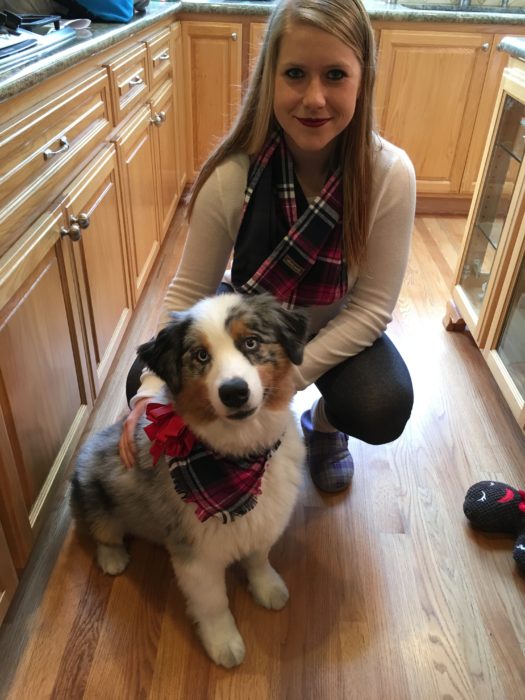 My mom and I actually got each other the same beer of the month club, but we ended up mostly choosing different months, so there's only 1 overlapping month! It's too funny though that we had the same idea!
We had a little time left before we had to leave, so we popped in a Christmas special. This year was my favorite: The Year Without a Santa Claus.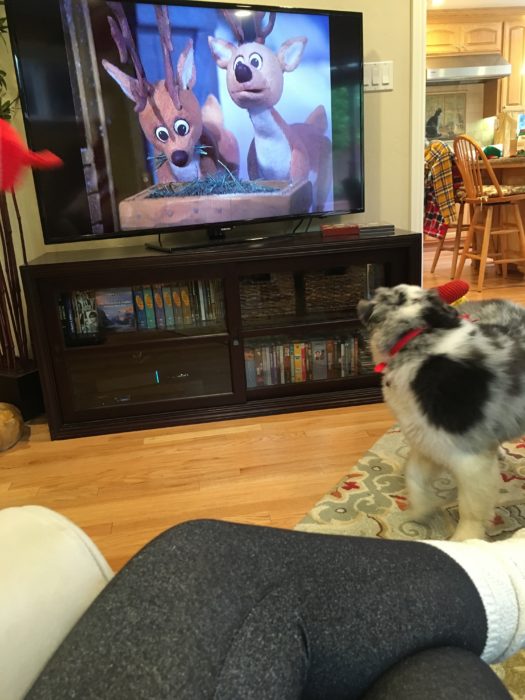 Then, we loaded into the car to head to my Grandma's house in Berkeley!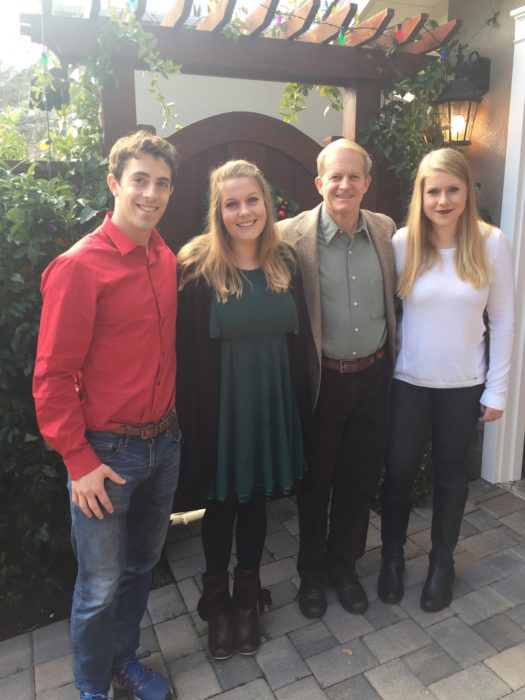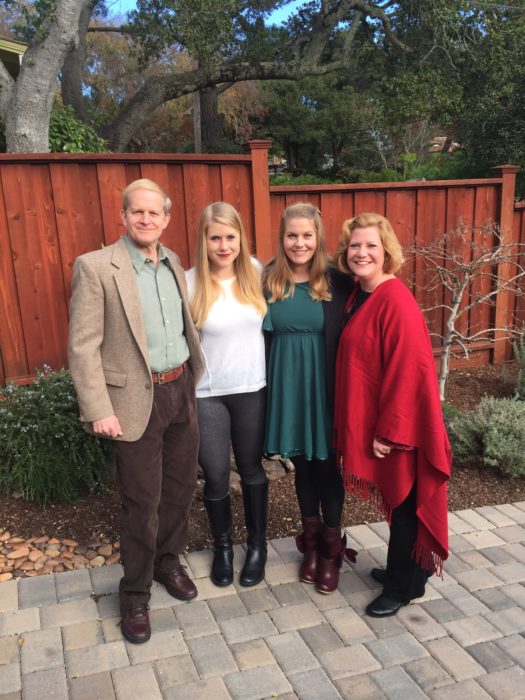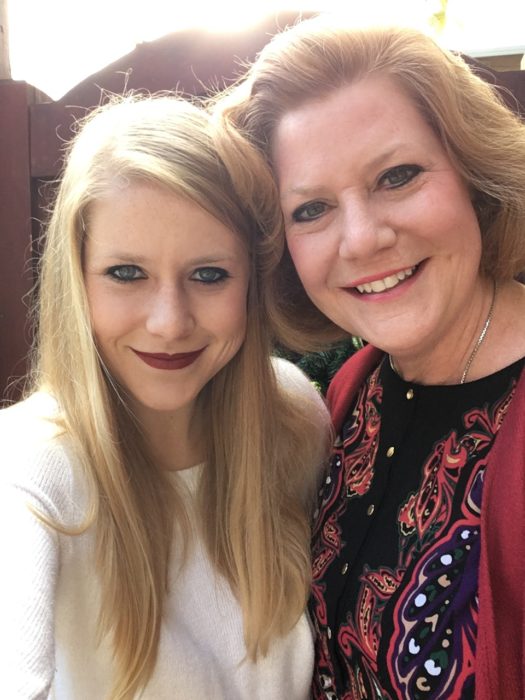 I broke out my sparkly pants for the occasion.
My Grandma outdid herself. Everything was beautifully set.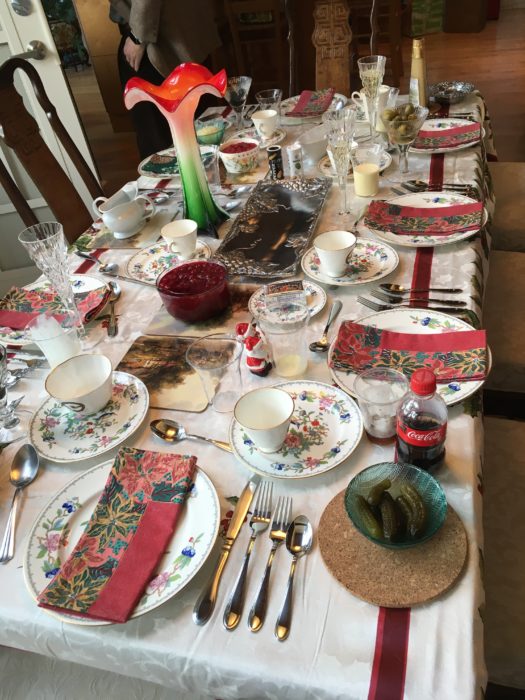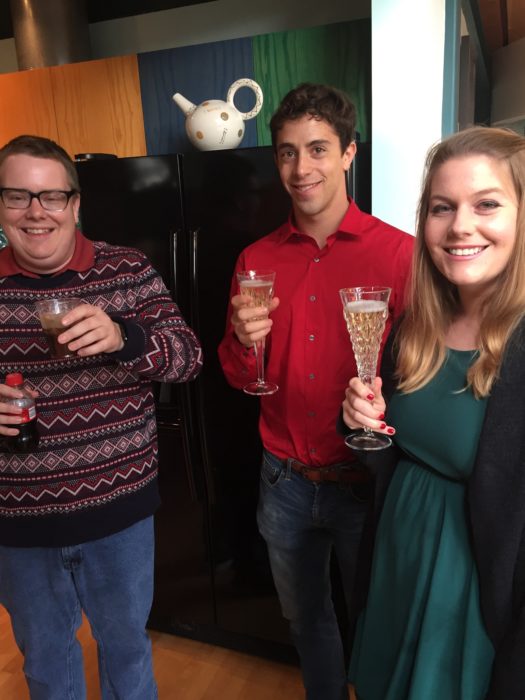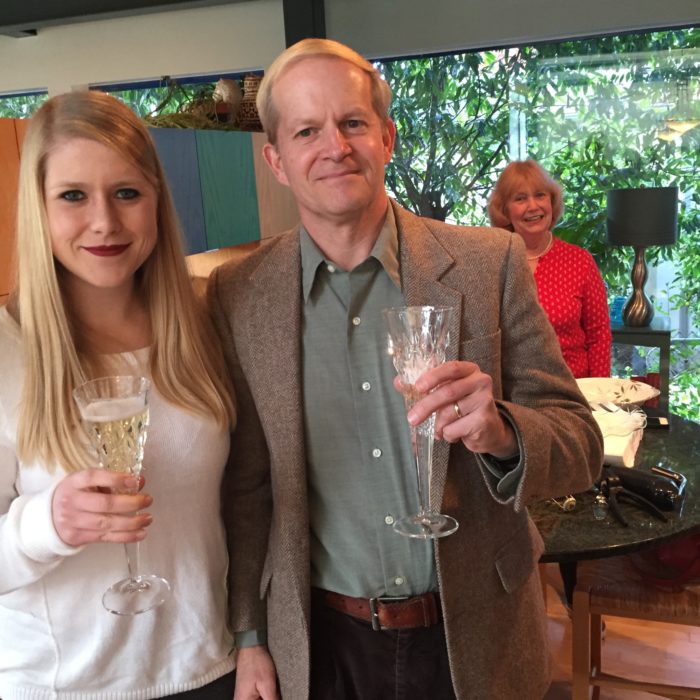 We enjoyed snacking on olives and pickles, and sipping champagne. Olives feel like Christmas to me! When we were little, my sister and I used to put them on all our fingers while we waited for dinner to finish cooking.
My Grandma is also a fantastic cook, and she roasted an amazing turkey and ham.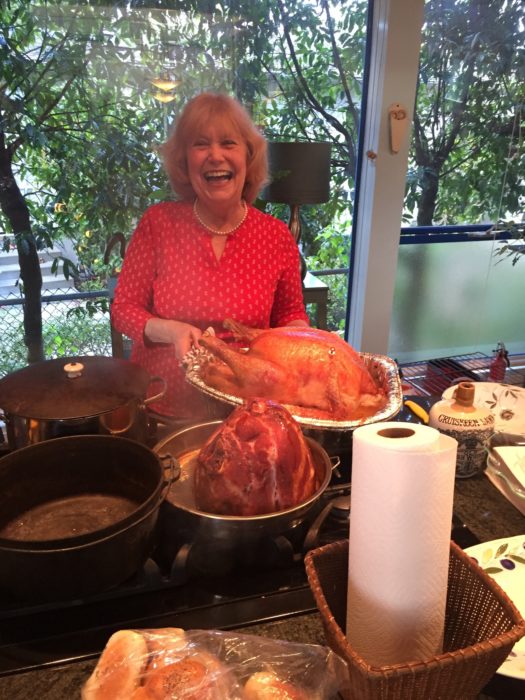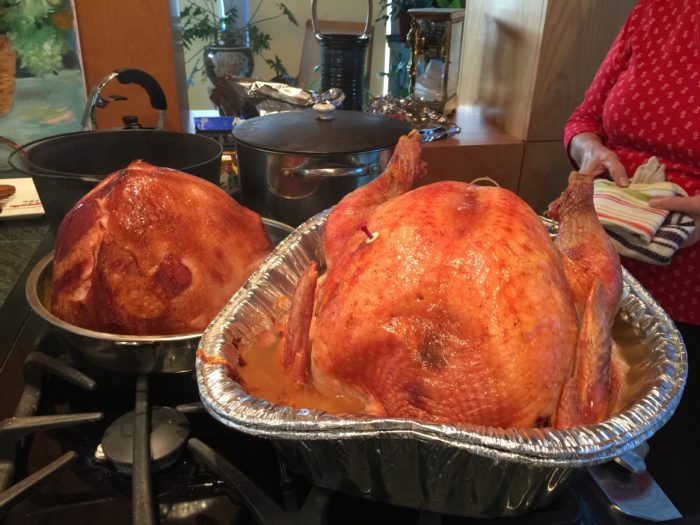 She also made manicotti in honor of my sister's recent Italian travels.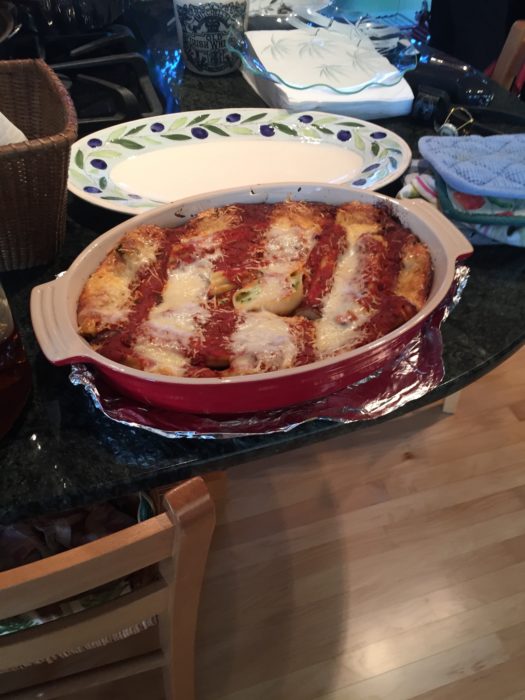 My dad was on carving duty.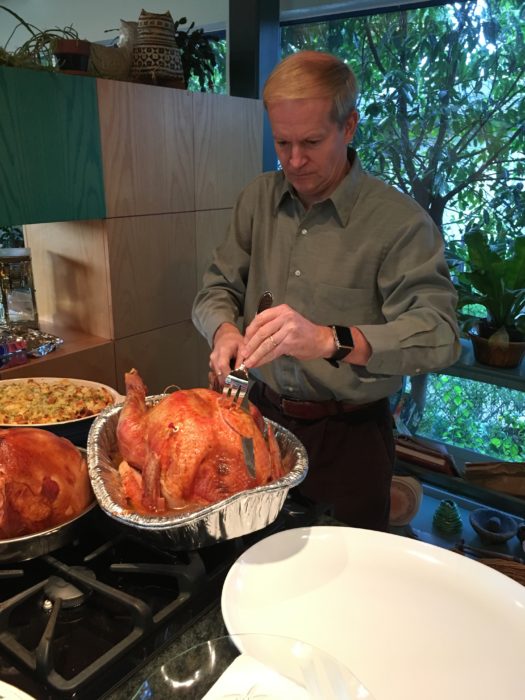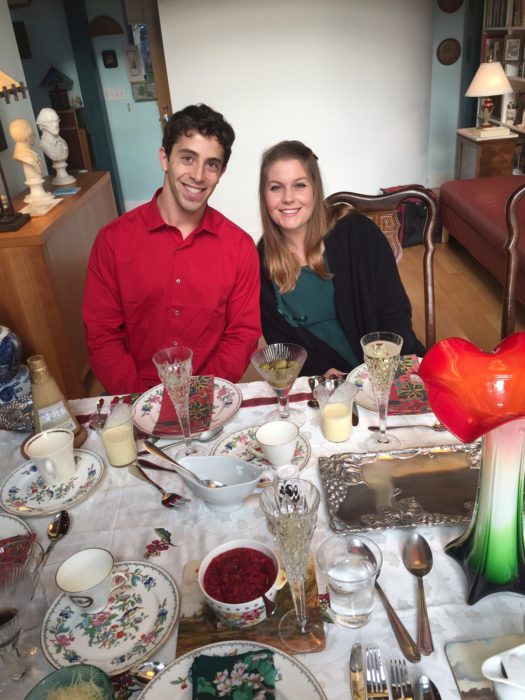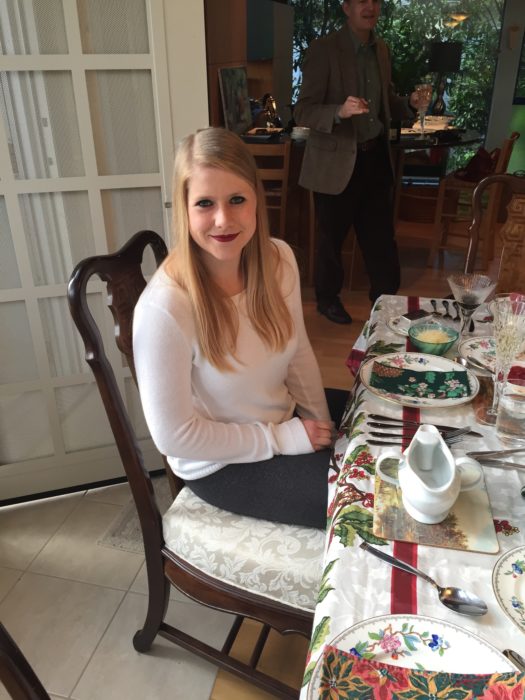 My plate: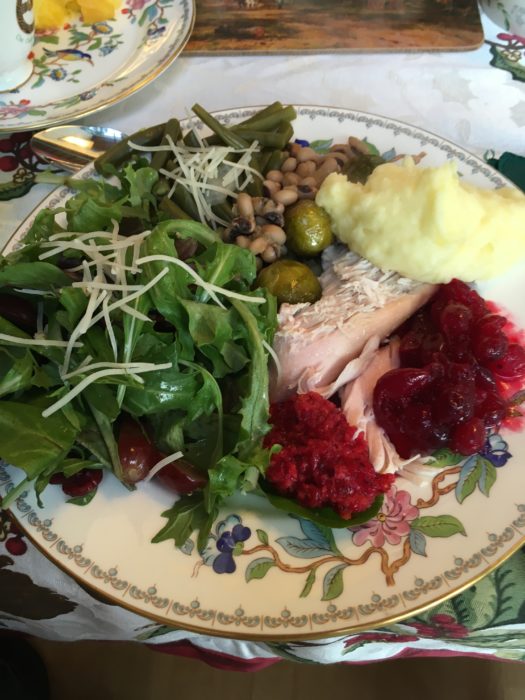 I was unintentionally a little heavy handed with the salad, but it was delicious! It had grapes, dried cranberries, and champagne vinaigrette. We also had glazed brussels sprouts, green beans, black eyed peas, mashed potatoes, and of course turkey! I'm glad I realized how delicious turkey is with cranberry sauce. I enjoyed mine with cranberry sauce and cranberry orange relish.
Next, we opened up our holiday party poppers!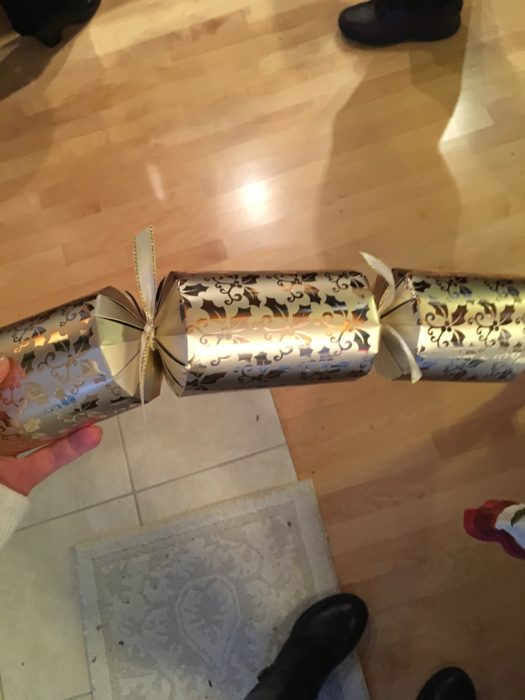 I really liked my joke:
How did Scrooge win the football game?
The ghost of Christmas passed.
After cleaning up a bit, we embarked on dessert. My mom and I split a delicious piece of pumpkin cream pie.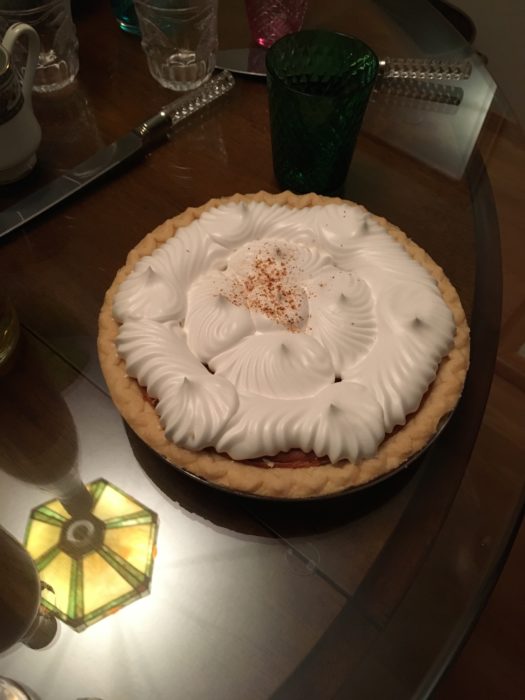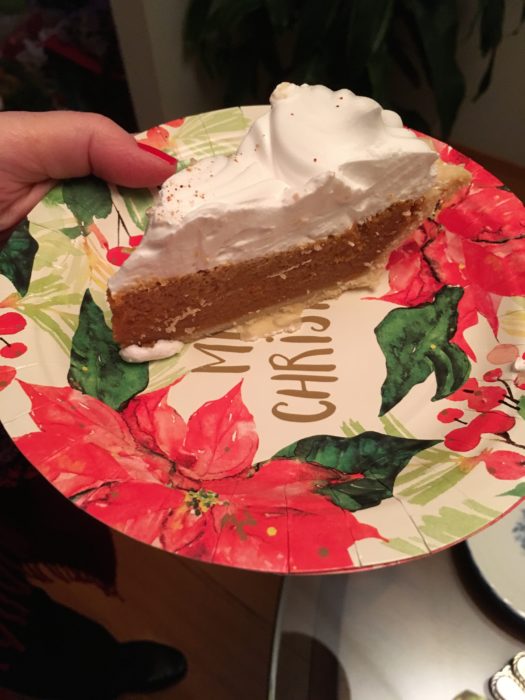 I didn't have any, but there were beautiful cookies and a chocolate log cake.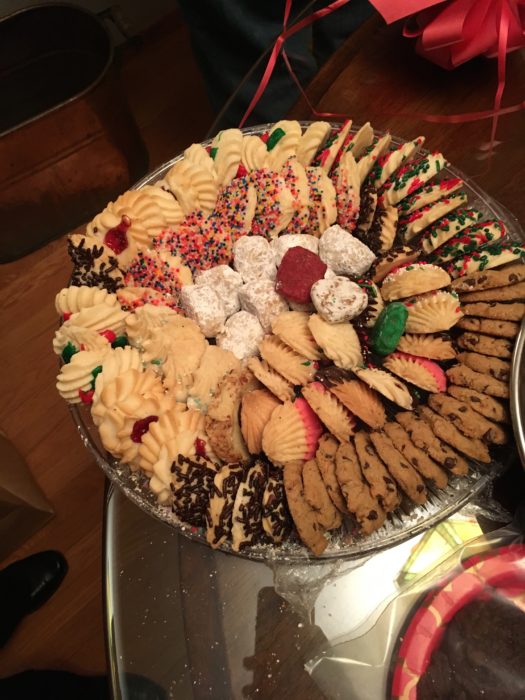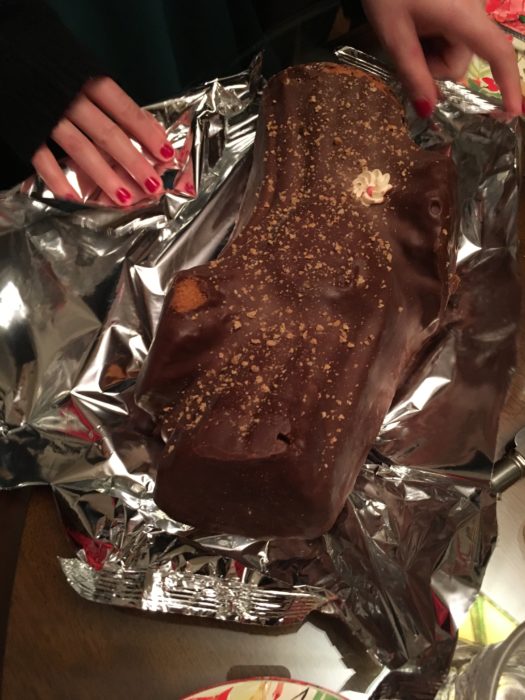 I also had some chocolate vanilla swirl frozen yogurt with fresh berries!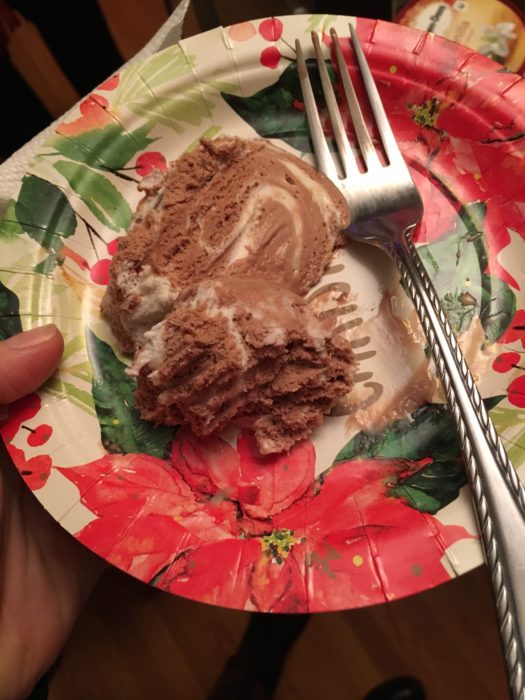 It was a fabulous Christmas, surrounded my those I love most. I hope you, and your family and friends had a great holiday!