Welcome to Blogmas Day 2! I hope you enjoyed the recipe post.
As you likely know if you've been reading this blog for any appreciable amount of time, I eat a TON of soup. Over the past year, I've tried a ton of different and unique soup recipes. Today, I wanted to do a round-up of some of my favorites, plus some I'm dying to try. If you love soup as much as I do, read on!
I want to close this post out with a few soups I'm dying to try. Note that pictures are taken from the original blogs, and are not mine!
Cheesy Vegan Potato Kale Soup via Emilie Eats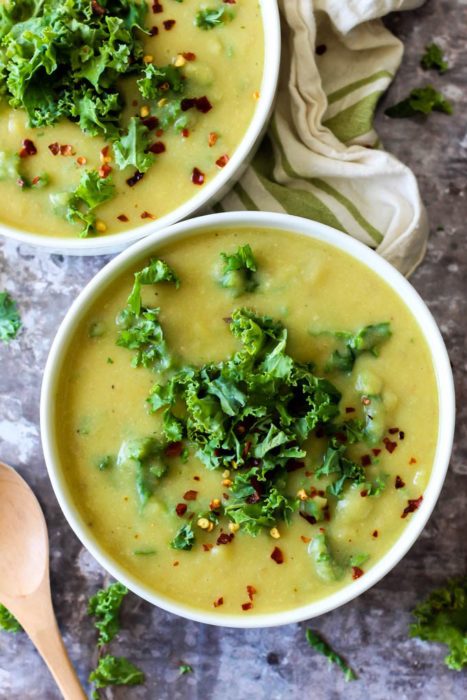 Cleansing Vegetable Turmeric Soup via Emilie Eats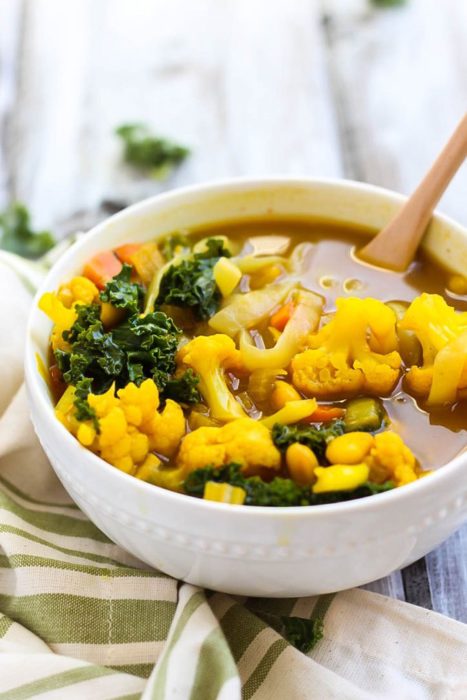 Roasted Garlic and Asparagus Soup via Diethood
Creamy Roasted Garlic, Carrot, and Rosemary Soup via Veganosity