Hey guys! Today was my first day back in California so I thought I'd share my meals.
Breakfast:
I woke up 6am after 6 hours of sleep, thanks to a touch of jet lag. My stomach is still on central time!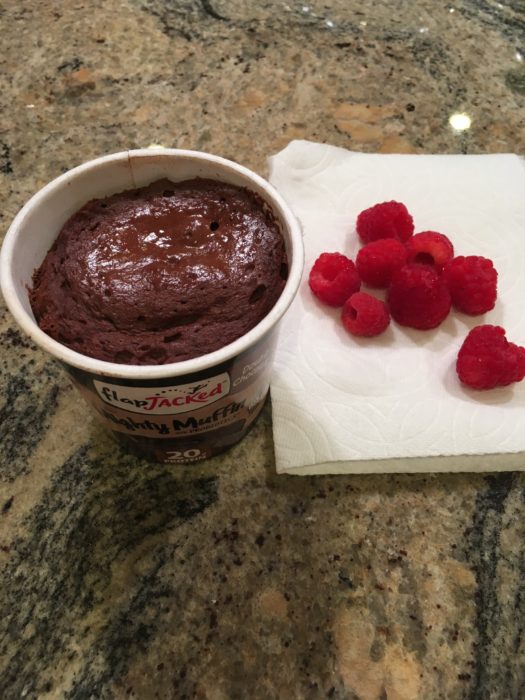 I ordered a whole bunch of Flapjacked muffins and they actually beat me home! They arrived within like 3 days of shipping. Double chocolate is my favorite. I swear it's like lava cake if you uncool it a little (and there are no eggs so no worries about that!)
I spent the morning running errands with my mom (which included a trip 2 Old Navy and 2 groceries). My grandma is coming into town today so there was lots to prepare!
Lunch: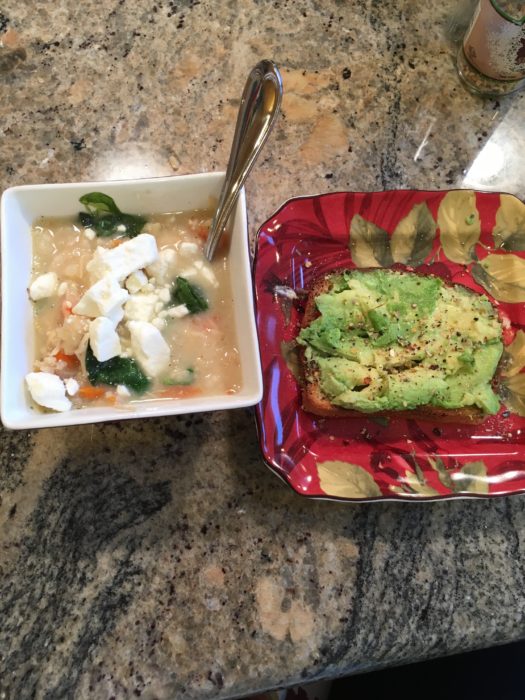 My mom made crockpot lemon chicken rice soup a little while ago and thawed some out. I ate that with added spinach and feta. Avocado toast on the side, with Trader Joe's Everyday seasoning blend.
Snack: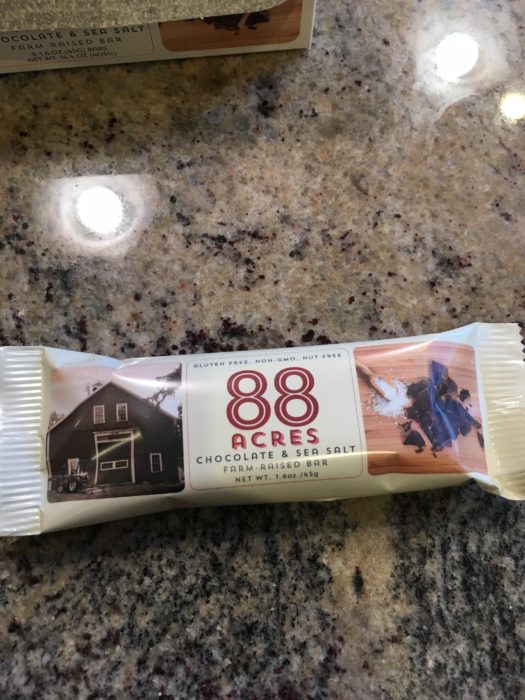 I saw someone on Instagram post about this company's new sunbutter, so I checked them out. When I saw they had GF nut free bars, of course I had to try them out. The base of these bars is a seed blend of pumpkin, sunflower, and flax seeds. I ordered 2 flavors: chocolate and sea salt and apple ginger. It's a smaller company, and I actually got a handwritten note which I thought was a really nice touch.
This was really, really good. It was chewy and had the perfect amount of salty. I will definitely order these again. It's always nice finding new bar options other than just Luna bars!
I also had a couple of pieces of crystallized ginger.
Workout:
I went to my home Crossfit, the one where I first started Crossfit. I haven't been too much lately, but this time I'm here for the long haul! For strength, apparently we're doing endurance in preparation for the Crossfit Open, so we did one set of 20 back squats at 60%. Yuck. Yuck yuck yuck. I hate long sets. I used to think 10 was long…I was panting by the end of the set. We then did strict press for a set of 20.
I'm really proud of how I did during the WOD. I Rxed it, and it's not one I could have Rxed a few months ago.
50 double unders
30 pull ups
30 wall balls
50 double unders
I knew right away that the pull ups would be my slow point here. I started doing sets of 5 kipping but ended up breaking it up even smaller as I went through. The pull up bars here were sort of hard to hold on to, so that made things more difficult.
One of my biggest downfalls for double unders is having tired arms. When my arms are tired, my double unders go. So coming off pull ups and wall balls wasn't fun. I finished in 7:28. I was the last one to finish, but not by a lot, which I'm proud of!
Dinner:
My mom and I were on our own tonight, so we made one of our favorites, an open faced turkey and havarti sandwich.
This sandwich was from a cookbook that we first made years ago. It's mayo+dijon, grated Havarti cheese, red onion, arugula (we used spinach though), turkey, apple, and ground pepper. The whole thing is put in to broil until the cheese is bubbly. We got the Havarti from Trader Joe's and it was actually pretty different. It was softer and creamier. It was good! On the side, we roasted shaved brussels sprouts with a touch of oil, garlic, and pepper, and then added truffle salt when it came out of the oven. SO good.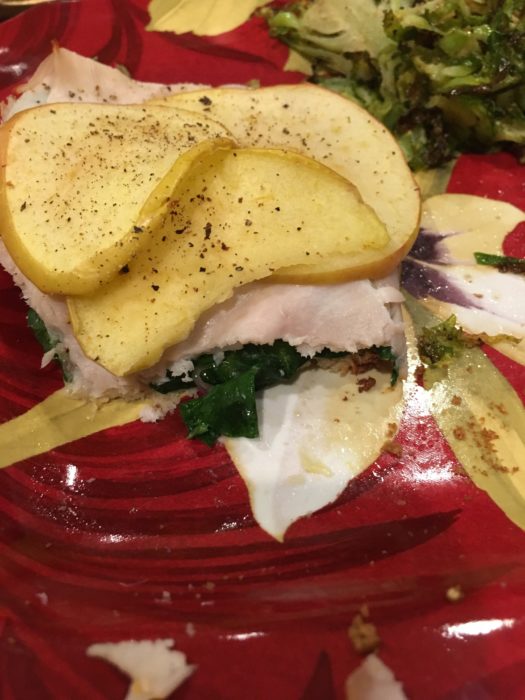 For dessert, I had a piece of gluten free orange cranberry bread. It's not "healthy" bread, but it's delicious and that's good enough for me, especially for dessert!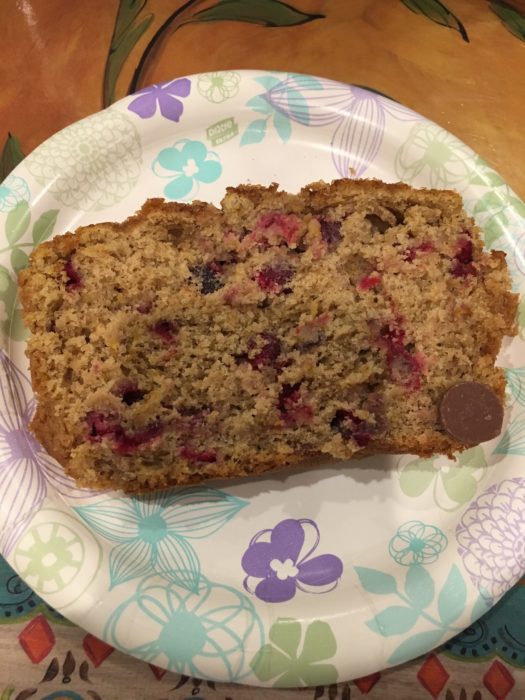 Plus a few milk chocolate chips.
I hope everyone is having a great short week leading up to the big holiday!