Happy Post-Election Day! I voted absentee so my ballot was in the mail days ago. As I type this up, the results are just starting to trickle in. I think everyone will be happy for this to be over for a while though.  Let's go on to some Election Day eats, shall we? WIAW style.
*edited to add: I know I never get political on here but I am truly sad and scared to be a woman in America right now.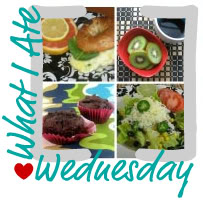 As per usual, today was my day off work.
Thanks to daylight savings time, I was up a little before 6am so I got an early start to the day! For some reason I always have a flapjacked muffin for breakfast on Tuesdays, so I had it with some raspberries.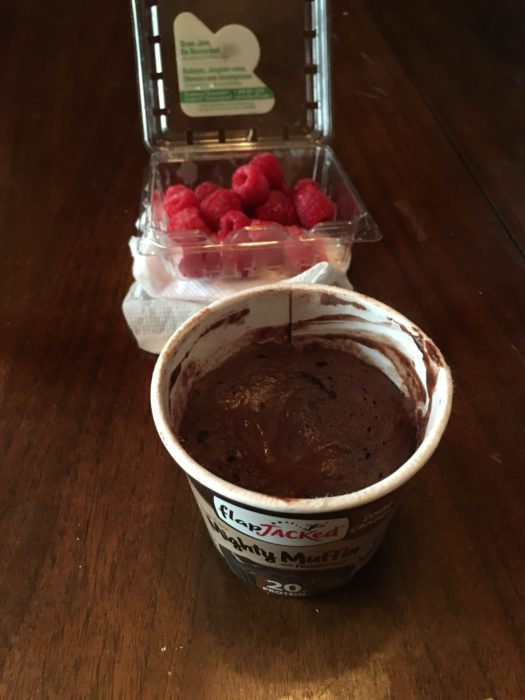 It was a rainy yucky day, absolutely perfect for oversized sweaters, scarves, and huddling up in a coffeeshop. The heater hasn't been on in my house yet, so fuzzy socks under my foots were necessary.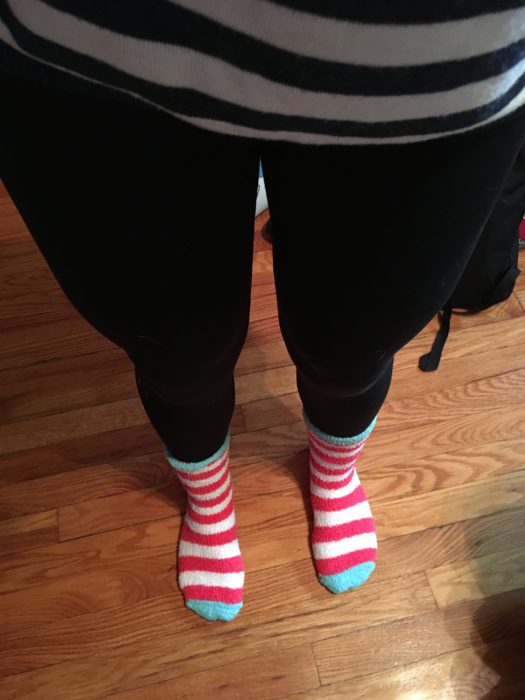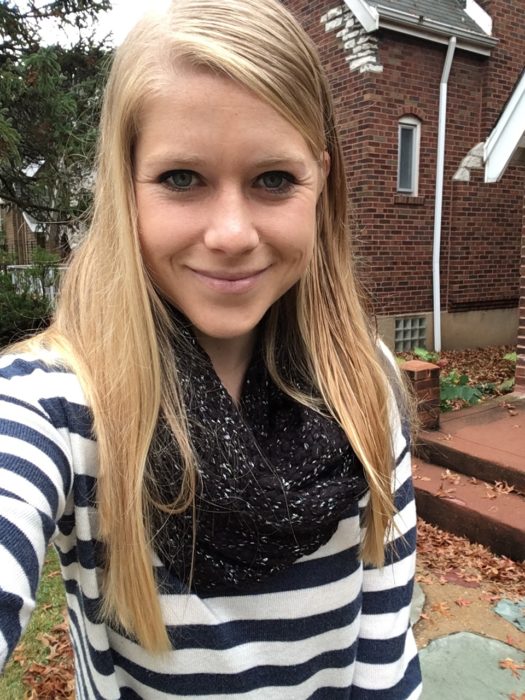 I returned to Comet Coffee, one of my top-ranked in St. Louis. I have plans for this weekend to close out the my list! I went with a decaf cappuccino.
I spent a few hours watching microbiology lectures before heading to WF for lunch and some grocery staples.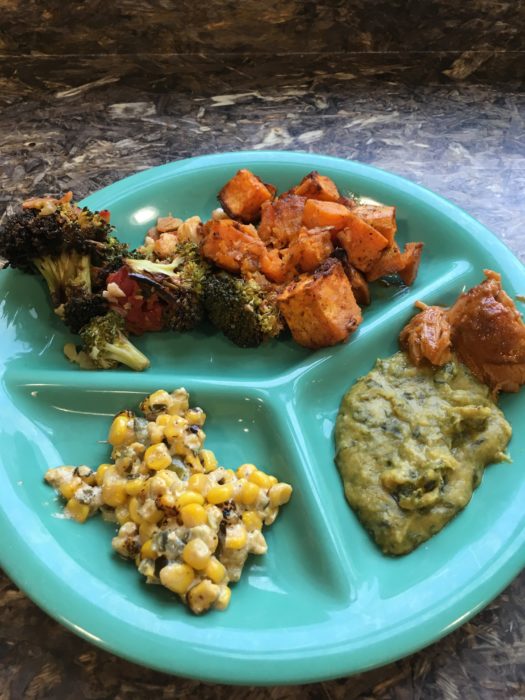 I had roasted sweet potato, roasted veggies, corn that I wasn't a fan of so I didn't really touch, a piece of chicken tikka masala, and some type of lentil Indian dish. The Indian food was some of the best I've had in a while!
For an afternoon snack, I had a Vega chocolate mint bar.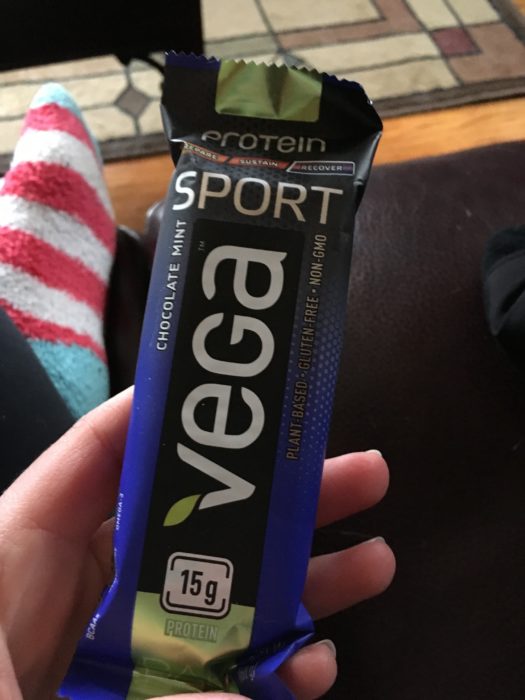 I was up a little late the previous night because I was cuddled up on the couch with 2 kitties and didn't want to leave them, so I took an afternoon nap before heading out to Crossfit.
We worked on double unders and narrow grip bench press before doing a bit of a lung/quad burner WOD: 21-15-9 deadlifts (135 lbs), wall balls, and burpees. I finished in a little over 10 minutes.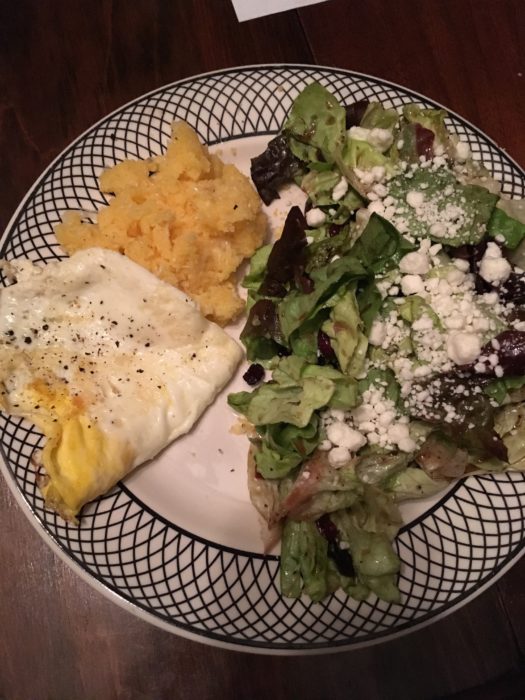 I made a basic dinner of a fried egg, cheesy polenta with parmesan, and a salad with Balsamic Vinaigrette, dried cranberries, and goat cheese.
Dessert was more exciting.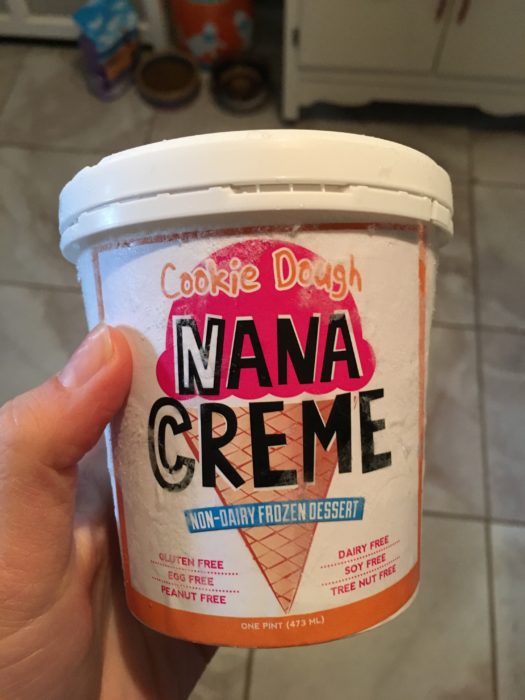 I picked up this ice cream at Whole Foods. It's allergy free! Most non-dairy ice creams are nut or coconut based, which I'm allergic too. This one is banana based! It has some other ingredients too, and to be honest the nutrition facts are pretty terrible (slightly better than Ben and Jerry's), but I had to give it a shot!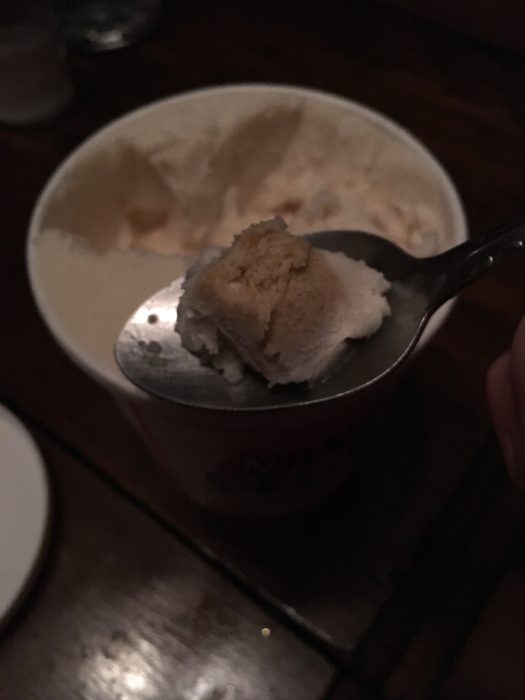 It's very banana-y, and the chunks of cookie dough are delicious! I just wanted to try this though. The main dessert event was the last bit of my vanilla Halo Top with crumbled up pumpkin bread.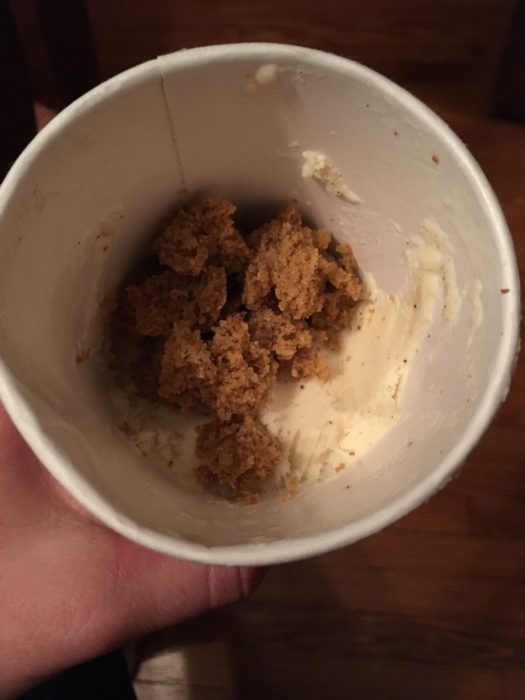 Such a good combo.
I may close my night up with some aloe water or a little more pumpkin bread, we shall see! Meanwhile, I'm hoping this election goes well and I don't have to flee the country.
Also, in more fun news, I'm going to be doing Blogmas! Every day in December leading up to Christmas, I'll have a new post up, with some fresh things. Sort of in the direction of my 12 Days of Christmas in years past. Look out for interesting nutrition topics, workouts, and healthy recipes! (Word on the street is there might also be an Italian Cooking demonstration.) This will encompass my 4th Blogiversary! Plus, this is the first (and probably only) year I won't have finals during this time, so I'm excited to devote a little more effort to this old blog. Stay tuned!
What is your favorite packed ice cream?
I really like the Stoneyfield frozen yogurt, especiallyteh caramel swirl!