Well, we're in the home stretch. My app will be submitted on Friday. Lots to do before now and then! (Just a note for anyone who may see this post and benefit: I'm submitting my app about a month before the deadline so everything has time to process, just in case!)
Although it's Tuesday, I thought we could still do a little weekend recap!
My Saturday morning began with a fun spin class and a trip to the farmer's market.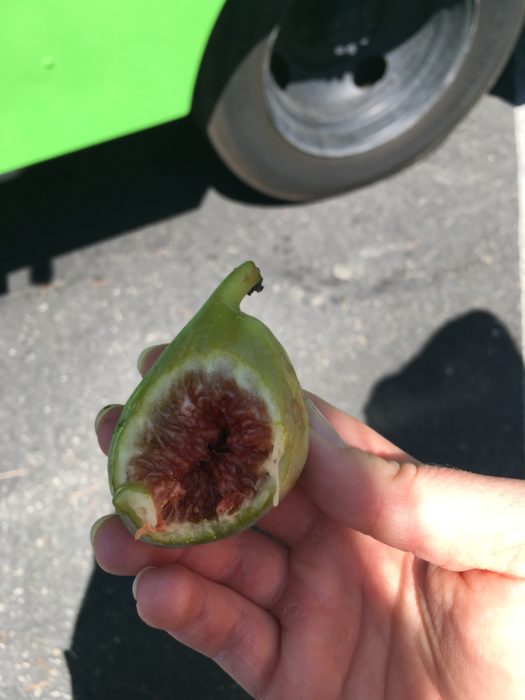 I really, really love figs. And California peaches—they cannot be beat! Pro-tip: put your farmer's market peaches in the fridge ASAP even if they are still hard. They ripen super fast and will start to rot otherwise! (I knew this but still failed to do it…)
For lunch, I picked up a falafel salad with tahini dressing from a food truck.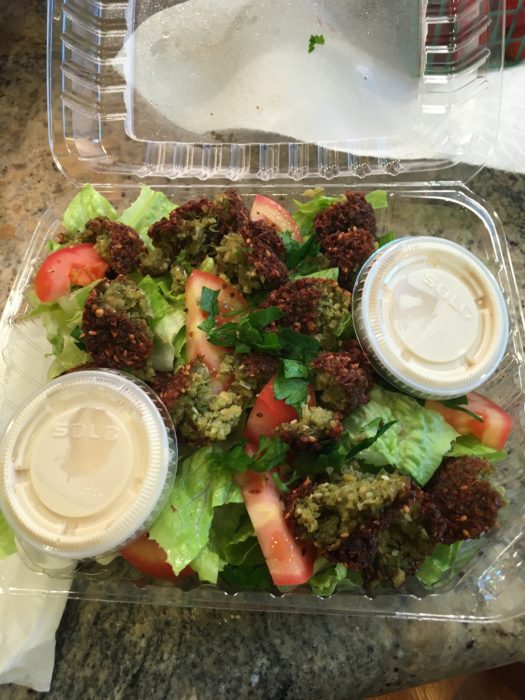 And enjoyed the last of the caramel sauce with Halo Top and whipped cream.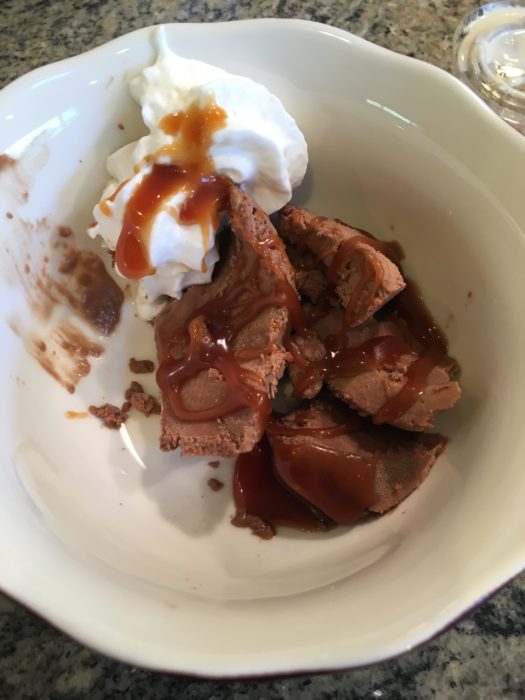 The afternoon was low key, but dinner was delicious. We had grilled romaine salad with avocado, chicken, and grilled corn. Last time we made this salad, we used grade B maple syrup for the dressing, and this time we used syrup that was less than A. It made a HUGE difference—I'm never going away from B again! This was sweeter with less mapley flavor and the whole salad didn't hve the same "wow" factor as before.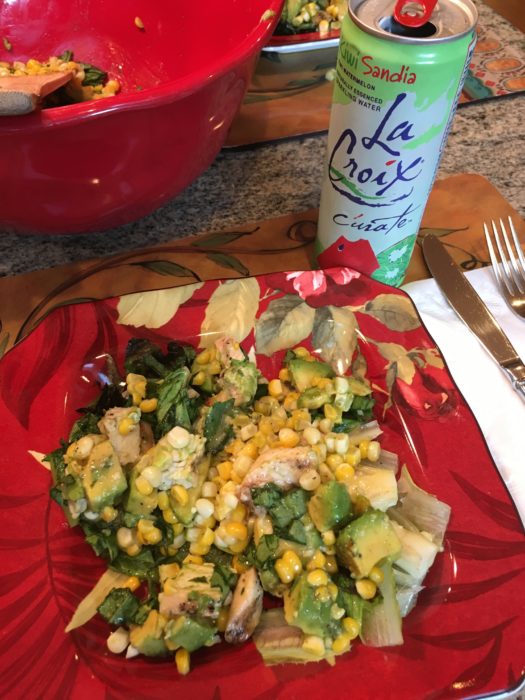 I was in the mood to bake, but didn't want to commit to a giant loaf of bread, so I tried the 2 ingredient cookies I've been seeing all over the internet lately. 2 bananas, 1 cup of oats, 12 minutes in the oven at 350. I spiced them up a bit by adding some milk and semi sweet chocolate chips (I may or may not have gone to the store exclusively to buy milk chocolate chips, but worth it!), and fresh strawberries to some of them.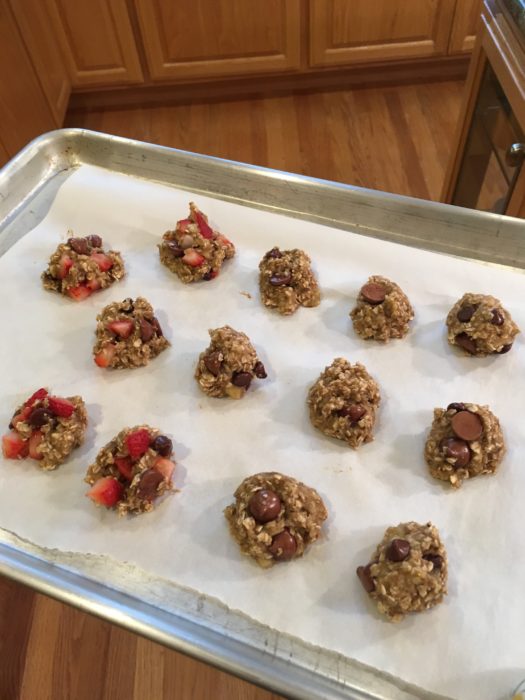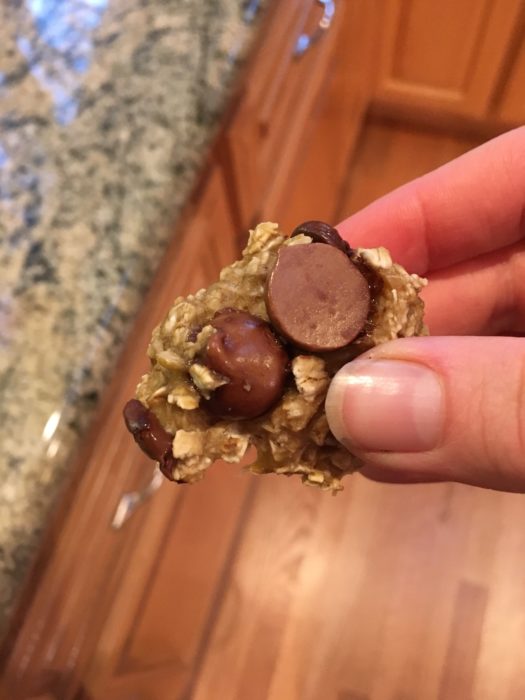 The verdict? Delicious, but I highly recommend adding chocolate chips. They MADE them.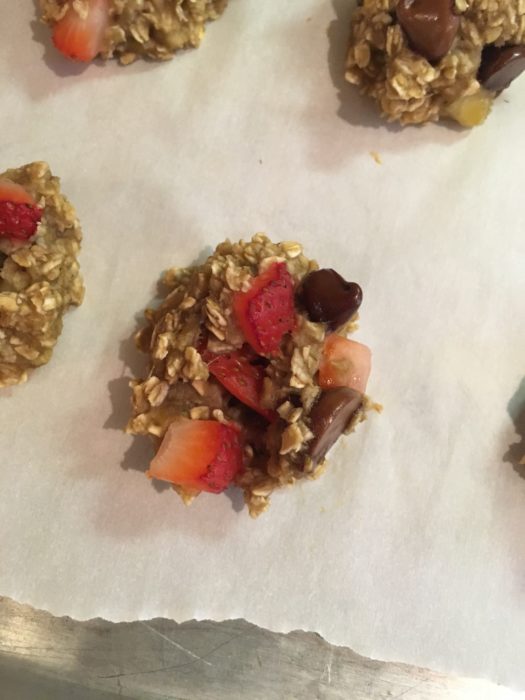 Sunday morning, I went for a run! I went to my favorite place ever to run, down by the reservoir. It is just so beautiful there. I was struck by the fact that the last time I ran there, I was running on a stress fracture. I ran 3 miles! This is a big deal, because it's the furthest I've gone since my stress fracture. I don't think I'm going to be running longer than 3 miles for a while though. It's a good distance, and there's no reason to take any risks. My foot definitely doesn't feel as good as new. It feels really creaky, and I think there might be some scar tissue there. But again, I am being careful.
Sunday afternoon, I went to a Giant's game with my friend. It was AMAZING weather. No jacket—what??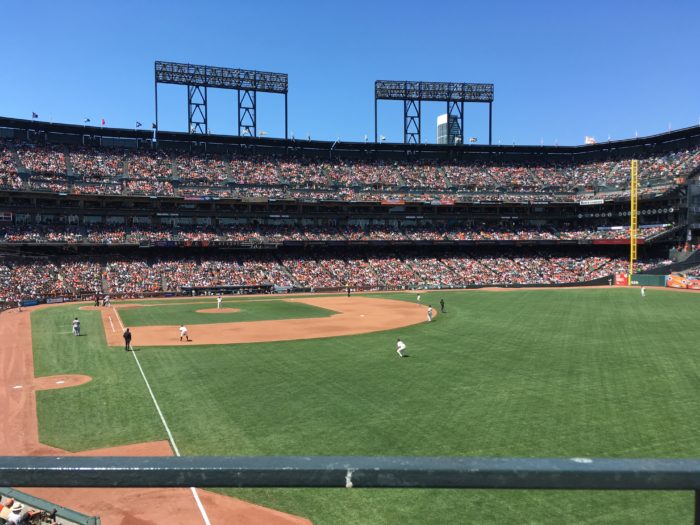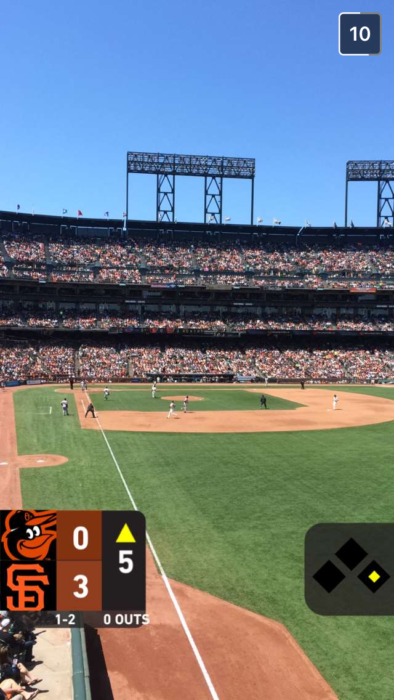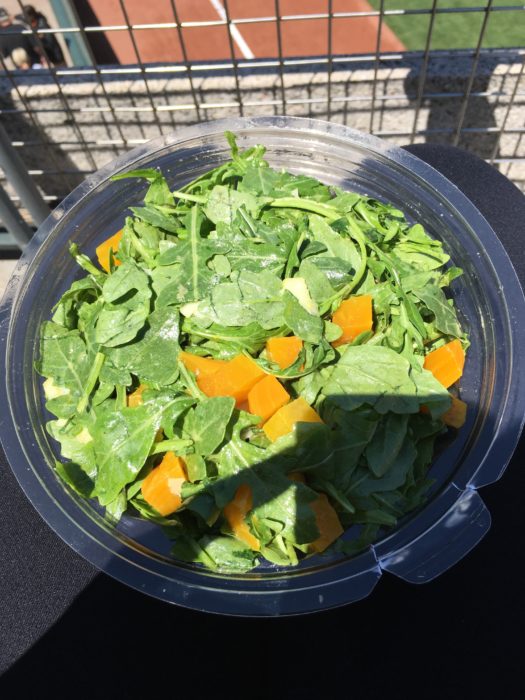 My lunch was actually a salad. At a baseball game. I do concede that that is sort of ridiculous. I normally get amazing flatbread, but I've gotten it the last couple of times. This beet+parmesan salad was delicious though!
We left a little early to get on the train to go home, and in that time the lead was blown and we lost. :/
I was hungry by the time we got home, so my family and I quickly threw together fig and goat cheese salad with grilled chicken, and had some of the homemade buttermilk biscuits my mom whipped up that morning.
Monday consisted of vet school apps and a hard but fun Crossfit workout. We worked on snatches, and I was able to hit the prescribed 65% feeling good!
The WOD was full of all the things I love to do. I was the only one in the class, and would have preferred someone to suffer through it with! It was:
10 rounds: 5 pull ups, 7 front squats, 9 push ups
I think it took me around 16 minutes? I used 75# for the pull ups.
Food highlights for the day included butternut squash, chicken, and quinoa stew with roasted brussels spouts: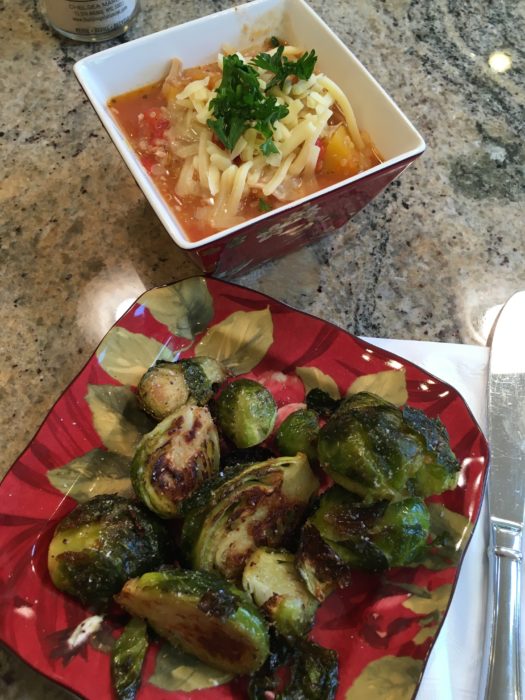 And leftover graduation cupcakes from the freezer: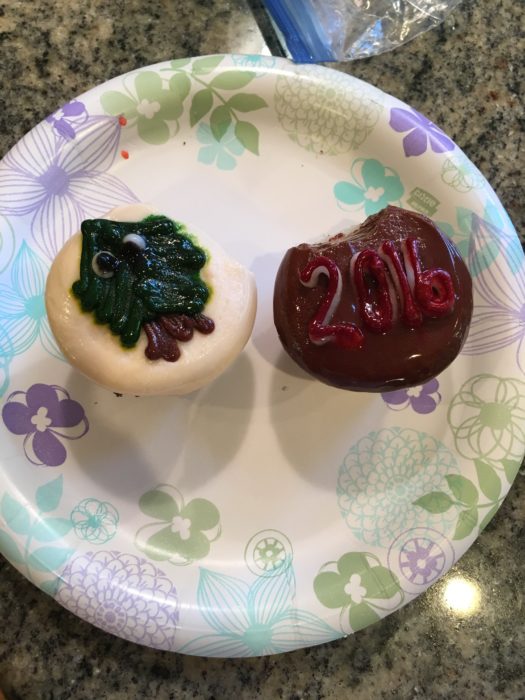 2 months later, I stand by my decision to ask the cupcake place to switch the dulce de leche and chocolate frostings, resulting in dulce cake with chocolate frosting, and chocolate cake with dulce frosting.
The best part? I still have 2 more in the freezer, which I'm eyeing for dessert tonight!
Did you ever apply to grad school? How was the process?