Guys. Vet school apps. AUGH.
That's about where I am right now.
I also feel like I'm in such a rut.
I have massive sleep debt from the end of school, plus eating different things on a different schedule has me feeling really BLAH. It's honestly hard for me to function as a human being when I'm not eating normally. I feel like I have had no motivation to do anything lately. Including blogging.
I do, however, have some food to share, so let's jump to that, shall we?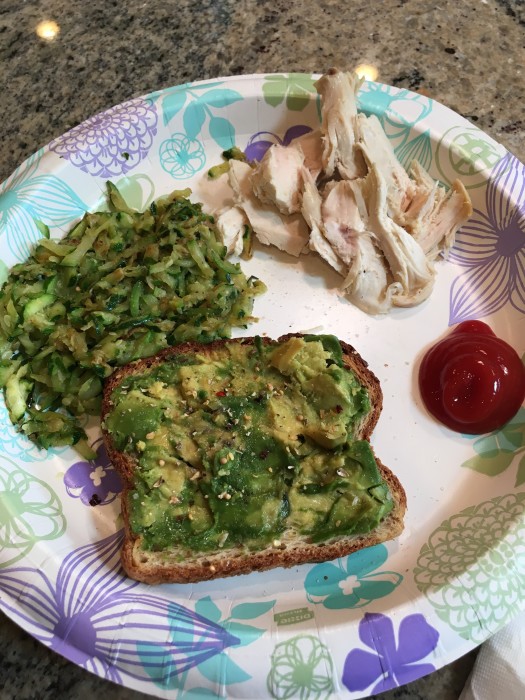 This was actually the best simple lunch. I had leftover chicken with ketchup (because ketchup is bomb), GF avocado toast, and super delicious sautéed grated zucchini. I just threw it in a pan with some olive oil, garlic powder, truffle salt, and pepper. Also key: squeeze out some of the excess water.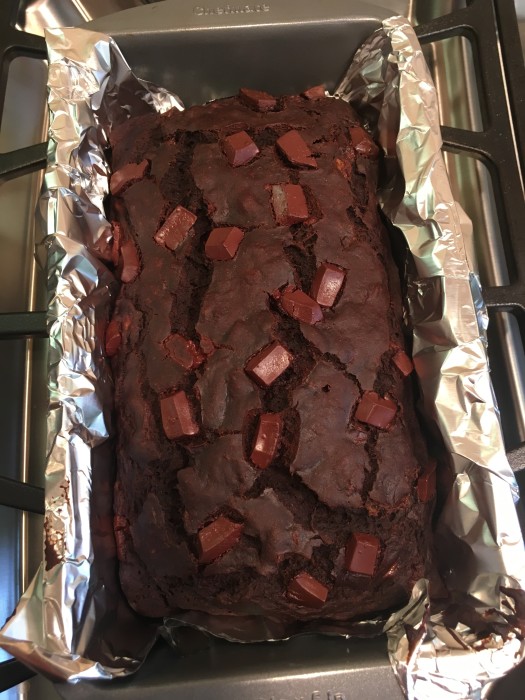 I made some of my healthy double chocolate banana bread for my college roommate. Her family had a graduation party, and graciously invited me to come. I made the 2 hour drive on Saturday afternoon, and had a fantastic time meeting her sweet family. We spent one last night together as well, before I drove up the next morning for father's day festivities (more in a minute).
While baking that up, I made something for myself too. In the theme of trying tons of Pinterest recipes, I tried Healthy Pumpkin Zucchini Chocolate Chip bread. I was instantly drawn to this recipe thanks to the low sugar content-only 1/3 of a cup! I used GF flour, and subbed canned sweet potato for the pumpkin, since I had some on hand and thought it would make it a bit more summer-y.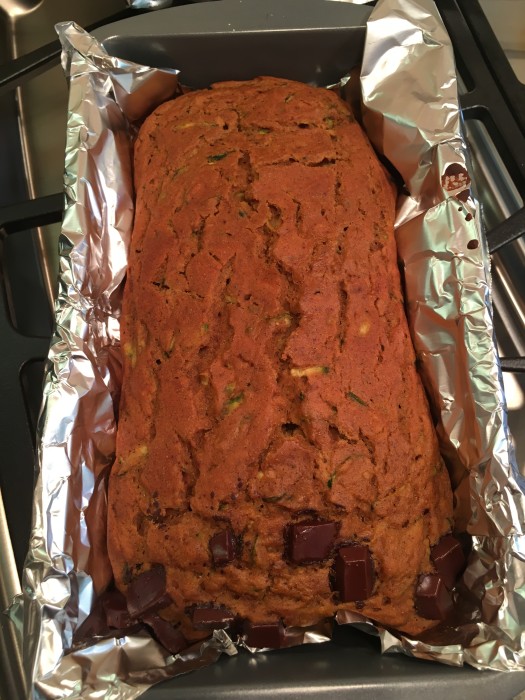 I decided to leave out the chocolate chips, because I made this bread to eat pre-workout early in the morning. As you can see, however, the smell of double chocolate chip banana bread baking had me craving melty chocolate, so I threw in a few chocolate chunks on one end, halfway through baking.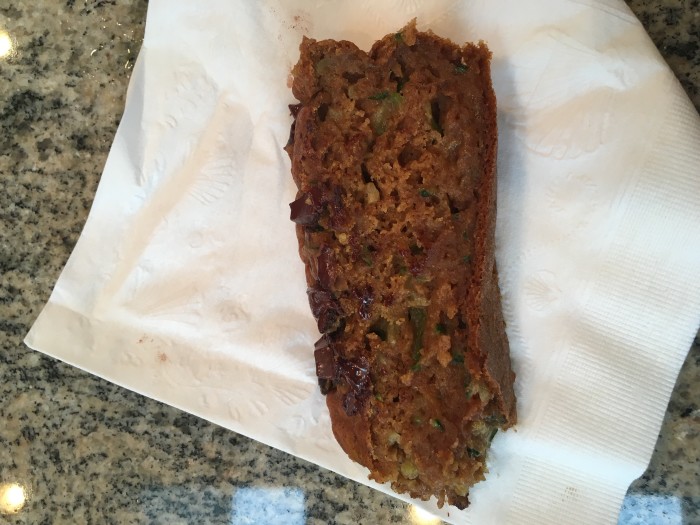 This bread was delicious! It was so moist and fluffy, and I loved sneaking in some extra veggies!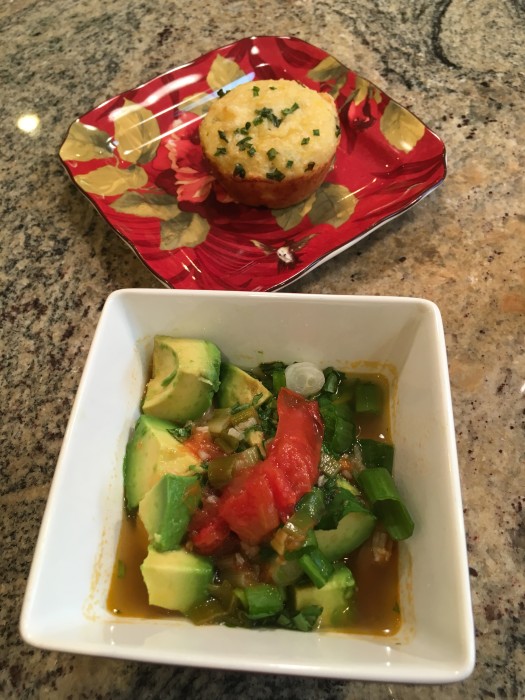 This was YET ANOTHER Pinterest win. Chicken avocado soup. Because you can't go wrong with fresh CA avocado, can you? On the side was Cooking Light Parmesan Corn Muffins. The muffins had parmesan and chives, and were delightful with a pat of butter.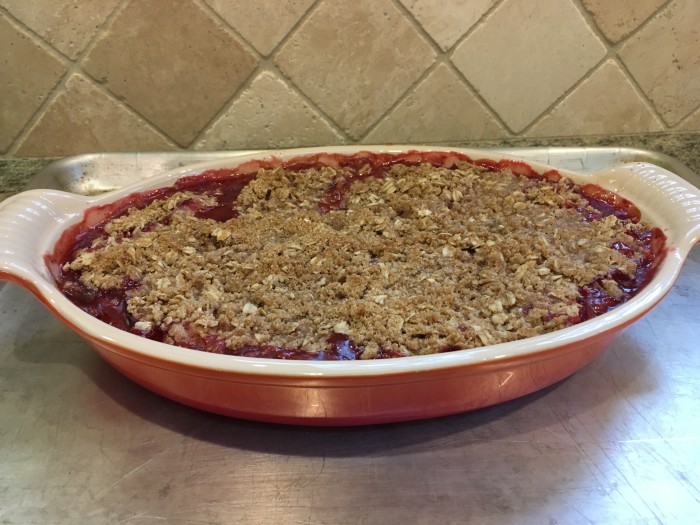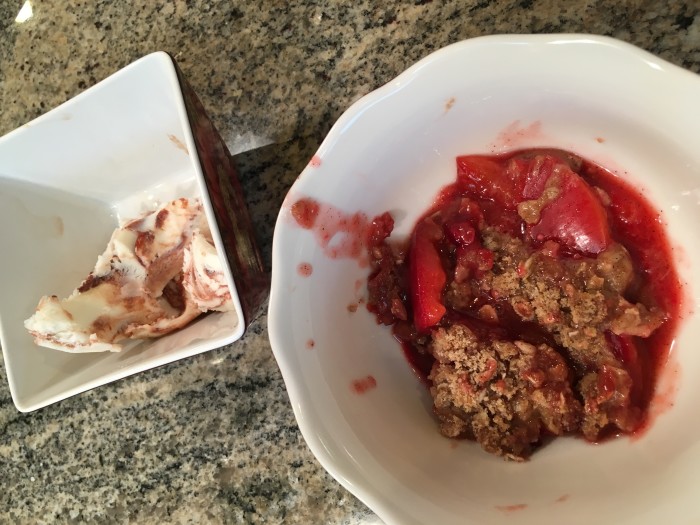 My mom also made plum crisp, using our favorite blueberry crisp recipe. We were gifted mass quantities of plums, and this pretty much finished them off. It was quite tart, but delicious with a little frozen yogurt.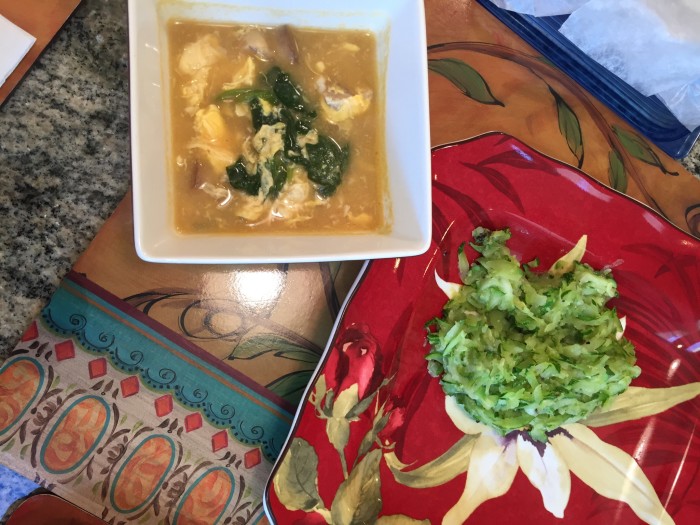 This dinner was a total wing job. I wanted something lighter than originally planned, so I used some things we had in the fridge to whip up miso soup and sautéed zucchini (made the same way as before). We had some extra miso paste that needed to be used, so I sautéed some mushrooms with garlic, and then added broth, miso paste, and spinach. Once that was ready to go, I tossed 3 beaten eggs in for some protein (egg drop soup style). It ended up being delicious!
Now-Father's Day
First of all, I want to thank my dad for supporting me every step of the way. Through catching for my pitching in every location possible (dark gyms, Hawaiian vacations, paring garages, and most notably, Belgian schoolyards), flying across the country and waking up at 2am CA time to spectate my race in 30 degree weather, reading every blog post, and trying every random baking concoction I come up with. I know I wouldn't have gotten this far, or be who I am today without you.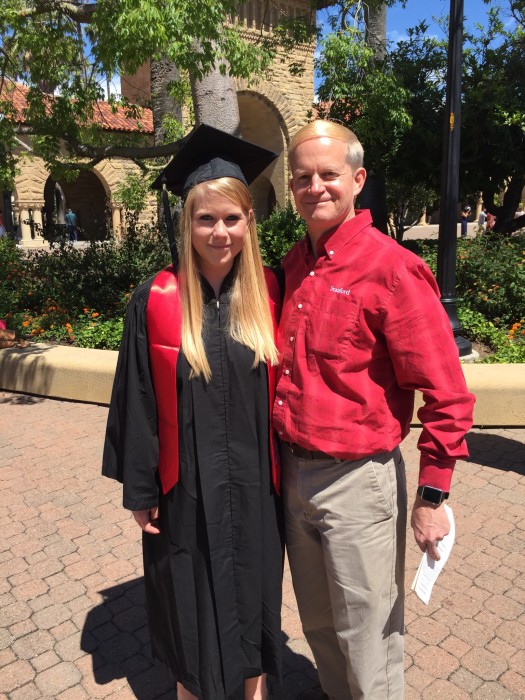 On Sunday morning, I drove home from visiting my friend. I left early and made CRAZY good time. It was supposed to be a warm one, so around 9:30am we headed out to the bay for a dog walk. My parents walked the dog, and I went for a bike ride.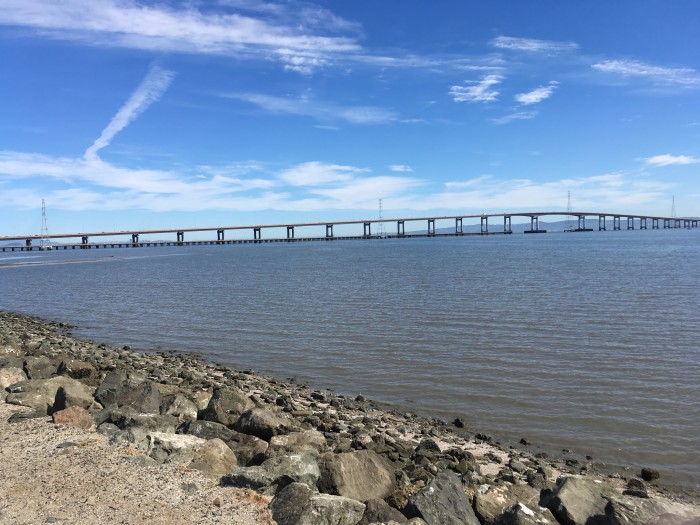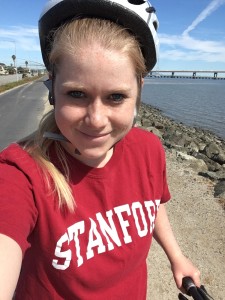 In sunburn news, I tried really hard to even out my terrible tan line, but I don't think it did much.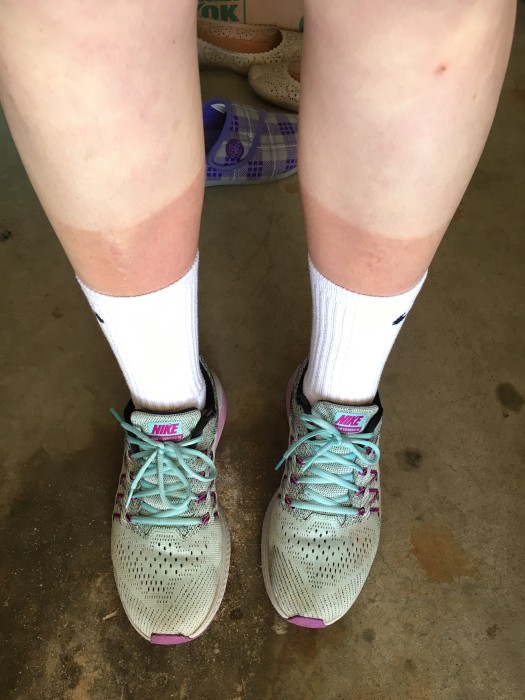 Literally every time I wear shorts, I get comments wherever I go.
Then, my sister and her fiancé arrived and we all went to the county fair.
First order of business: taro boba.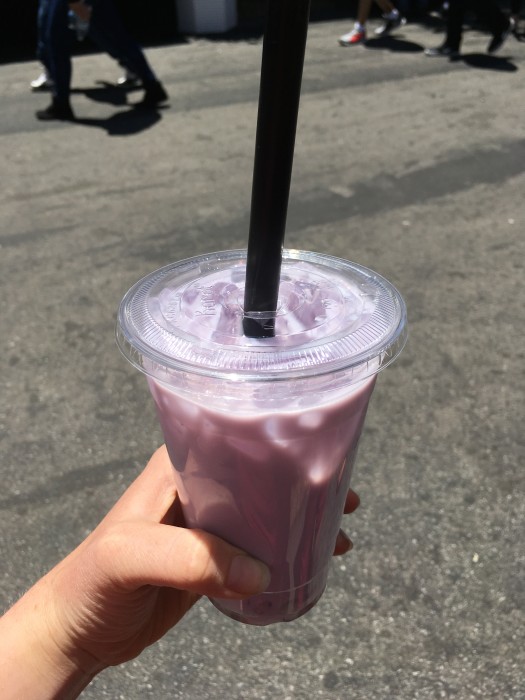 Then: food! I had roasted corn and a giant turkey leg.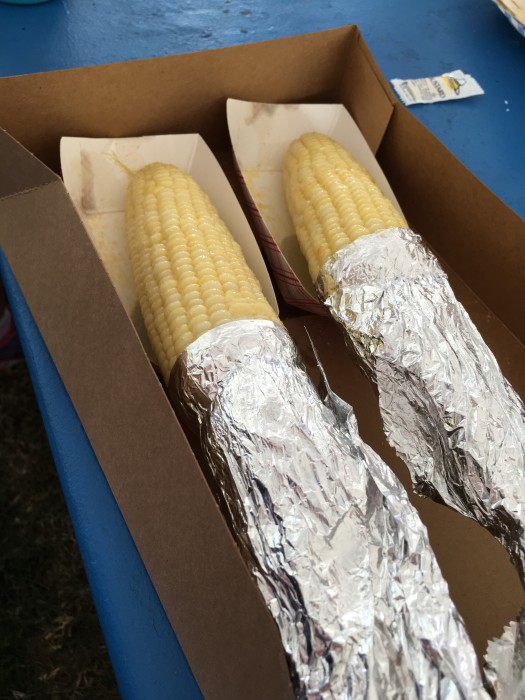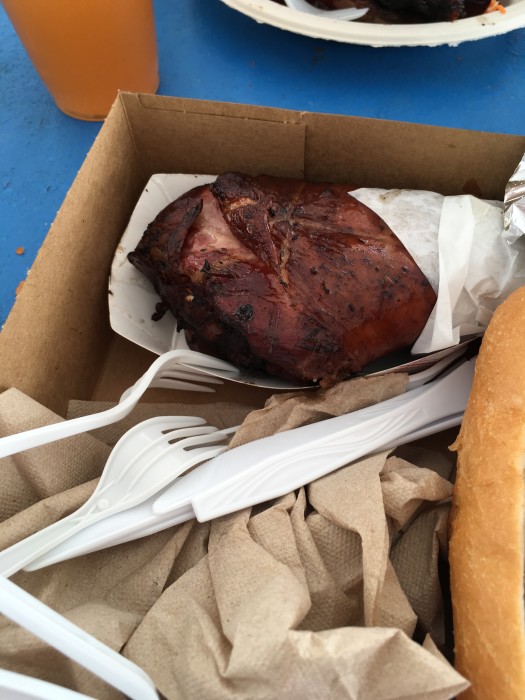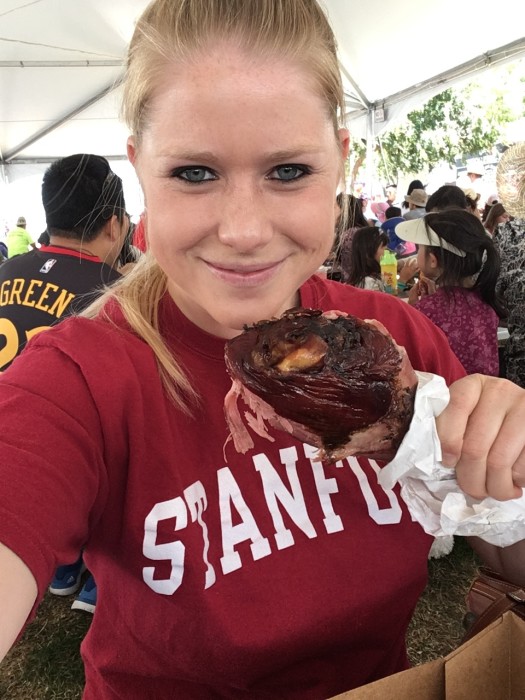 My family also shared a giant brick of curly fries. The rest of them shared a cinnamon roll and funnel cake. the strawberry funnel cake looked and smelled SO good. I had some of the strawberry jam and whipped cream off the top and it was fabulous.
Next up: PIG RACING! If you've never witnessed baby pigs running around a track, you're missing out. The Alaskan racing pigs come to the fair every year, and the crowd cheers them on while being treated to a plethora of pig-related puns from the emcee.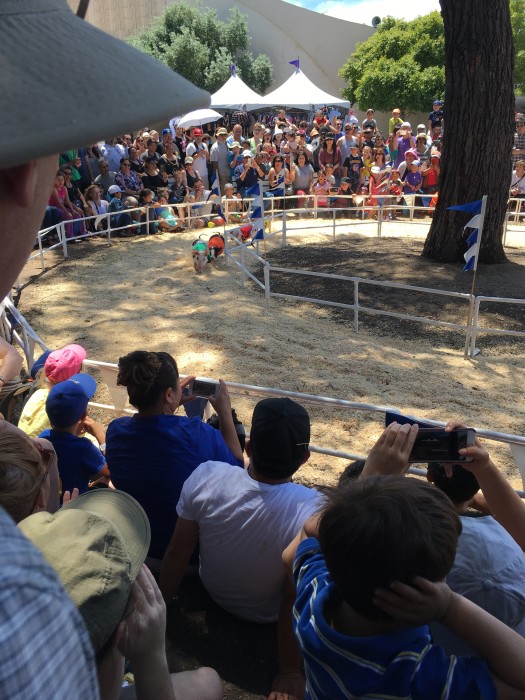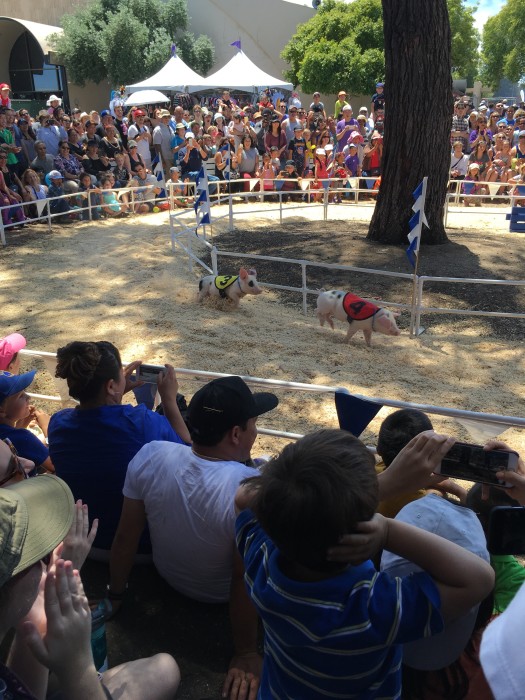 Then: ruminants!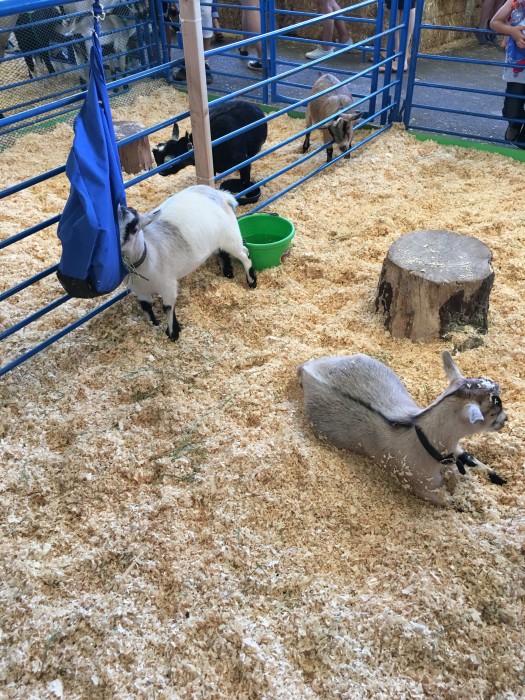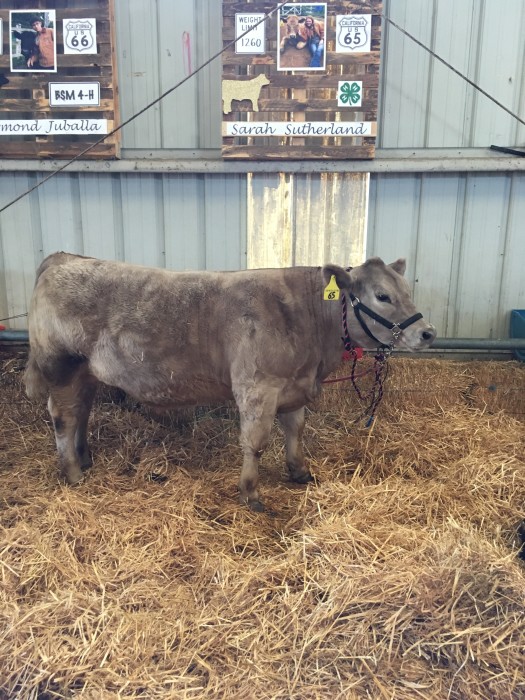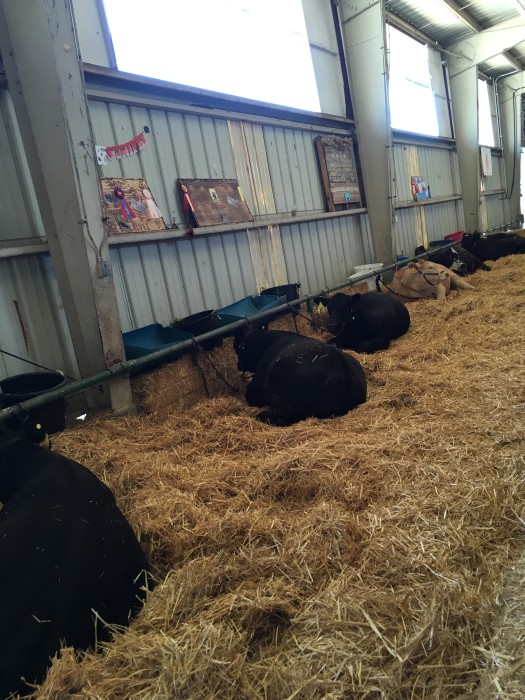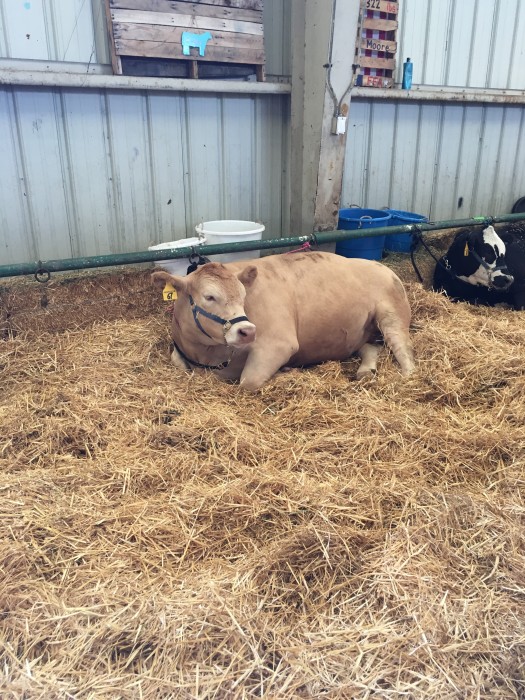 I could honestly sit and watch cows for hours. They are such majestic creatures.
For our final fit of fair festivities, I wanted to "throw things and win things," aka play fair games. We tried quite a few, and I won a little pig stuffed animal. Victory!
At this point, we started to feel the heat a bit and relaxed with a TV show before the Warriors game. Sadly, the game didn't go as we had hoped.
In the middle of the game, we ordered Door Dash delivery for a restaurant of my dad's choice. I had a teriyaki chicken bowl, with half brown rice, half greens. I requested it without teriyaki, and whipped up a quick GF version with tamari, honey, rice vinegar, garlic powder, and sesame oil.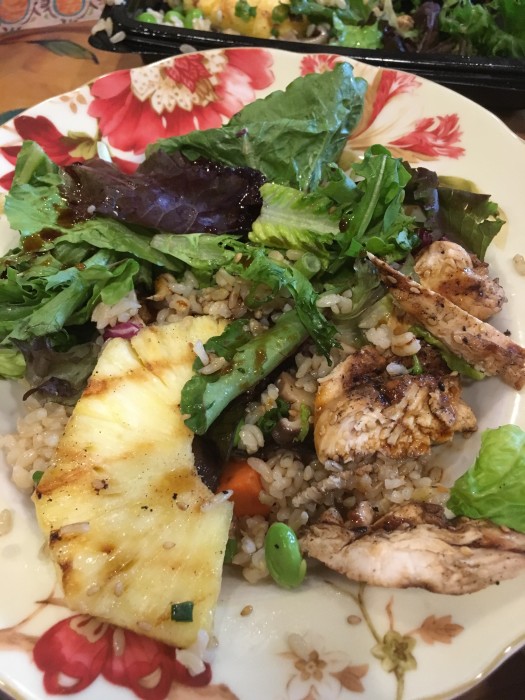 It came out really well!
We drowned our sorrows of the game result in more Netflix. I hope my dad had a good day despite the outcome though!
How did you celebrate father's day?