Phew. I am still wiped from this past month, but I think it's about time I sat back and wrote about this past weekend. It was surreal; I cannot believe I am a college graduate! This blog has taken me all the way from Freshman year to graduation. How crazy is that? So let's dive right in to my final weekend at Stanford.
Saturday morning was Baccalaureate, and I got a quick sweat in beforehand. I'm definitely one for routine, and exercise has helped keep me sane! I did a Blogilates abs video+short flute video before heading to the gym for 20 minutes of HIIT on the spin bike.
Breakfast was yogurt+granola+sunbutter.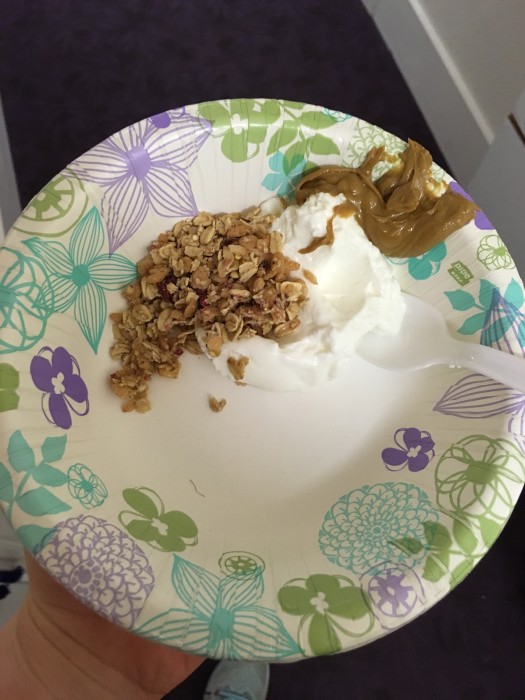 Baccalaureate: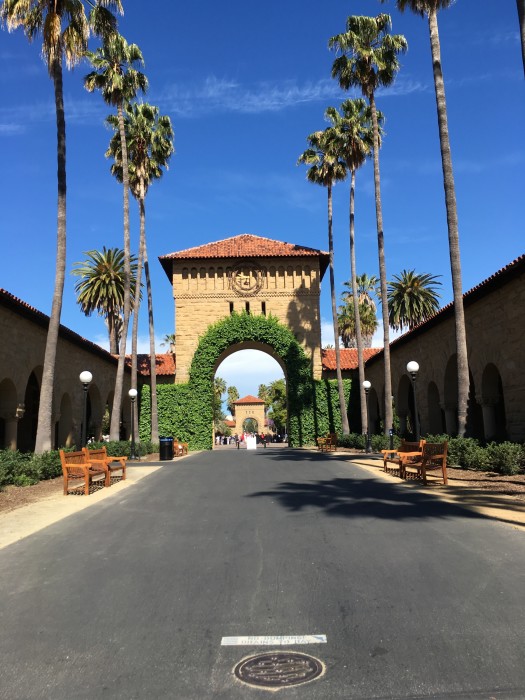 I was apparently running late because they didn't actually tell us when to get there, but when I arrived I luckily ran into my friends, who saved a spot for me inside the church where the seniors were lining up.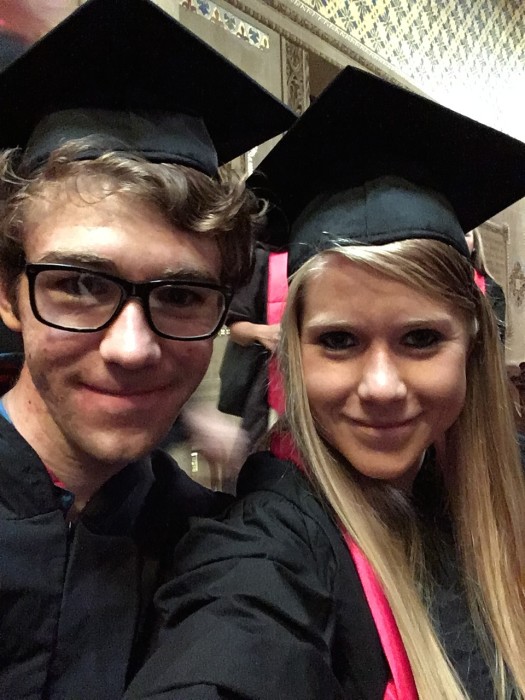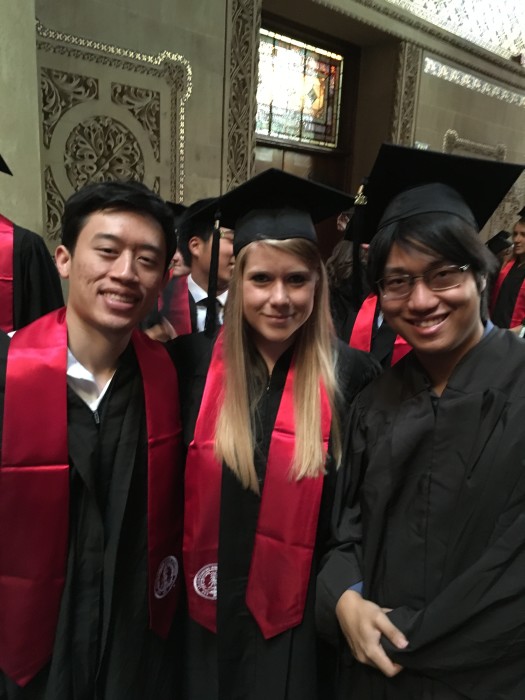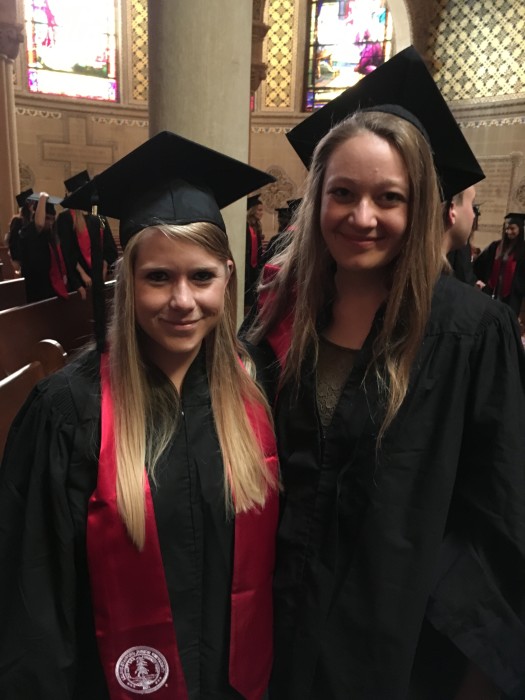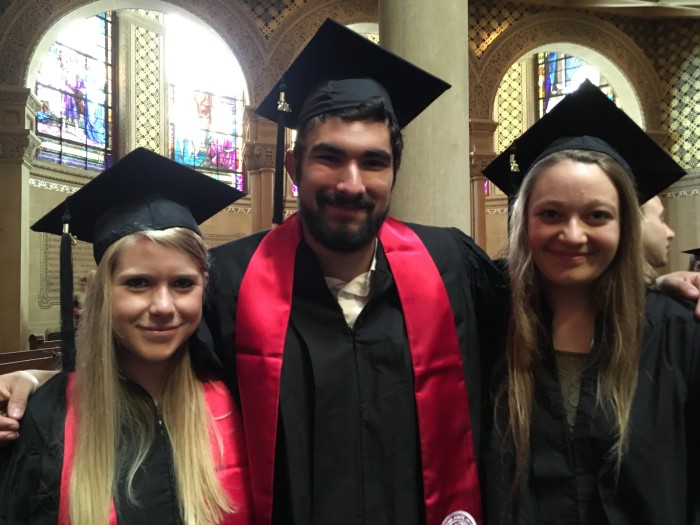 This was my first time donning the cap and gown! Honestly, the question running through my head this past month has been, "How did we end up here??"
We then proceeded outside to the main quad, through a crowd of friends and family. This was my first moment of "this is really happening."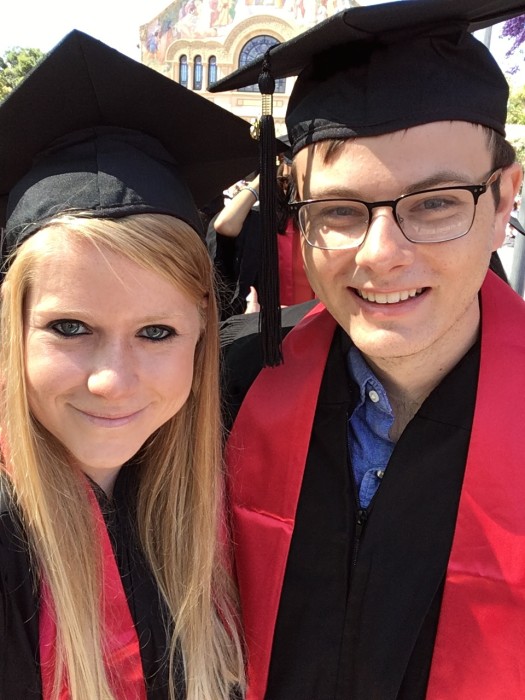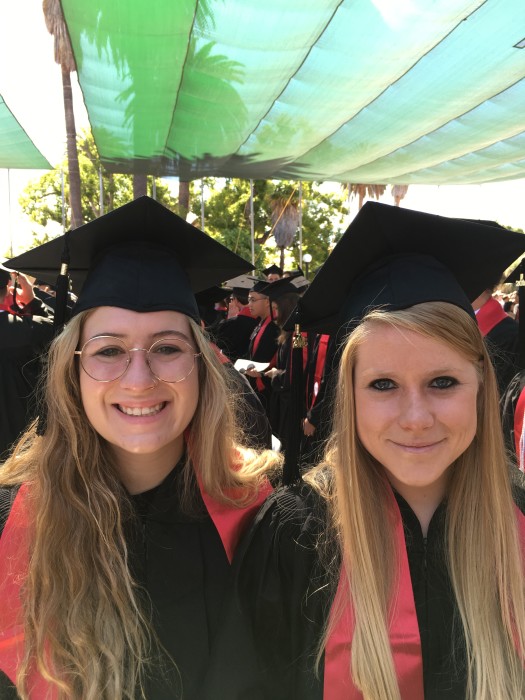 Sidenote: it was also scorching out! My seat was luckily sort of shaded.
I think Baccalaureate was one of the most emotional parts of the weekend for me. I was sitting with some of my best friends, and time to reflect on the past 4 years, and how much they mean to me. I will try my best to stay in touch, but it's definitely something I worry about. It's harder when you can't just walk across the street to see someone.
After the ceremony, I got to meet my friend's extended family, who were just the sweetest.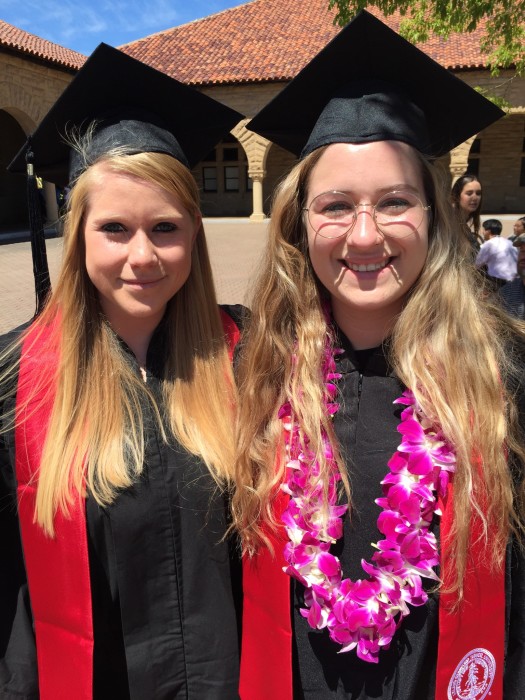 And then picture-taking ensued.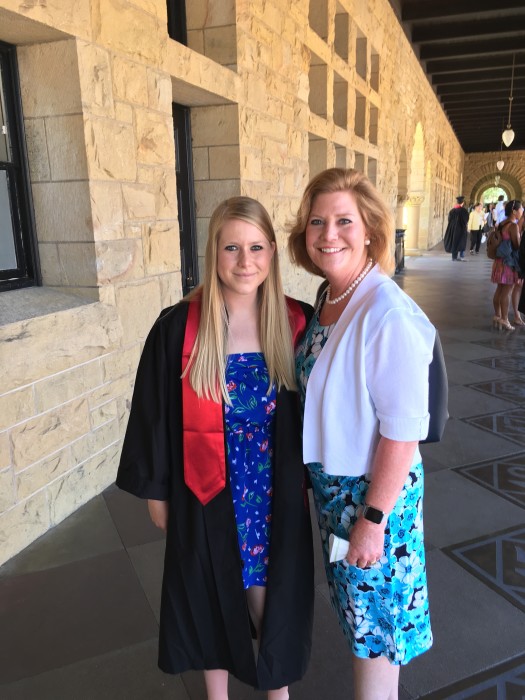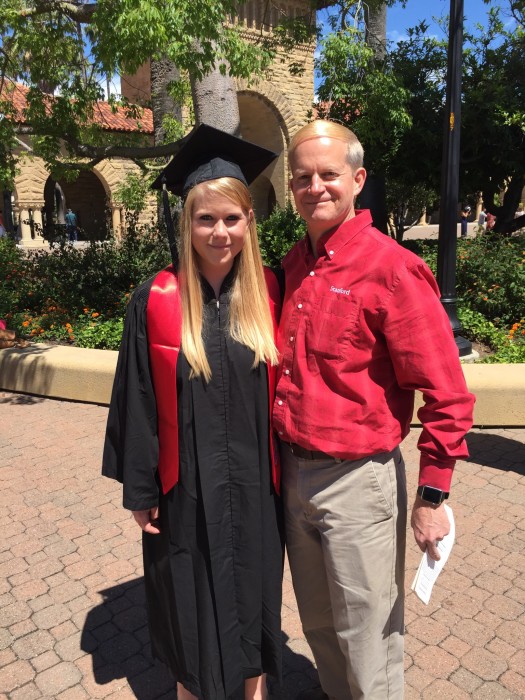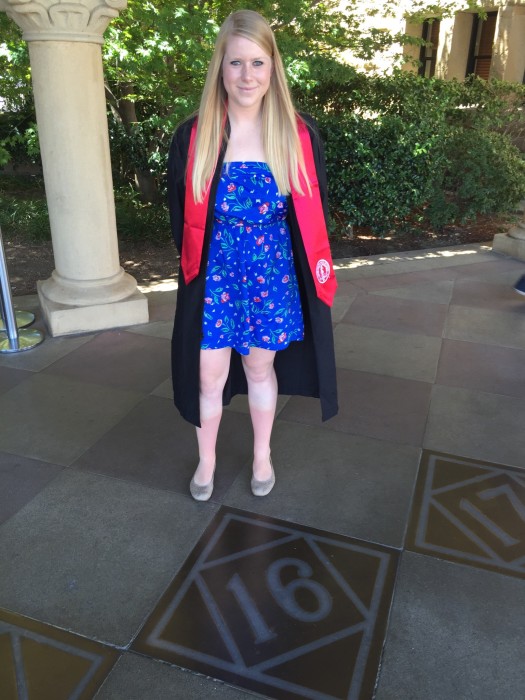 (This is actually the 1916 plaque…we cheated a little because the 2016 plaque was too far!)
After the ceremony, my parents and I went out to lunch at Whole Foods. We wanted something easy and light, and enough off campus to not hit crazy crowds.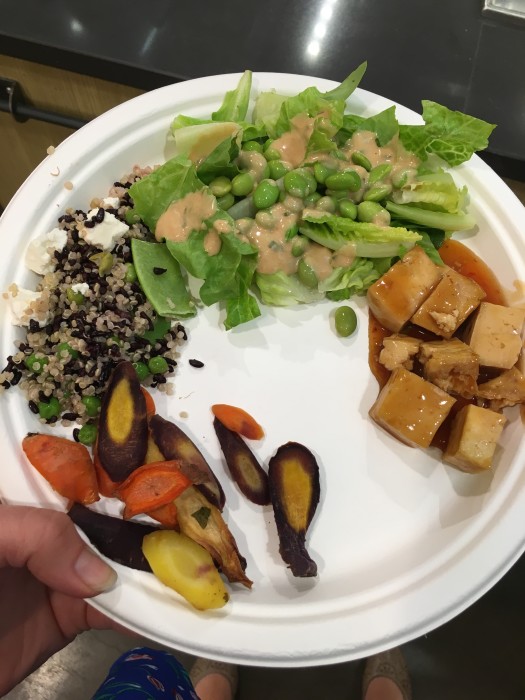 Smitten (Nitrogen ice cream) is attached to Whole Foods, and my parents got some, which I helped out a bit with 🙂 Chocolate, and earl grey.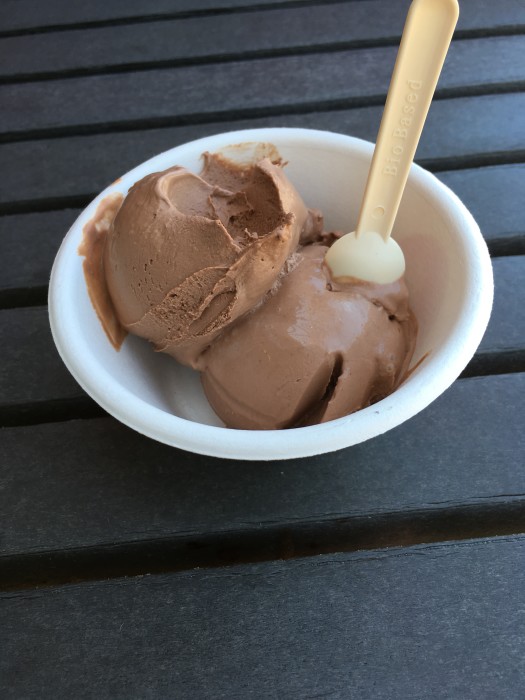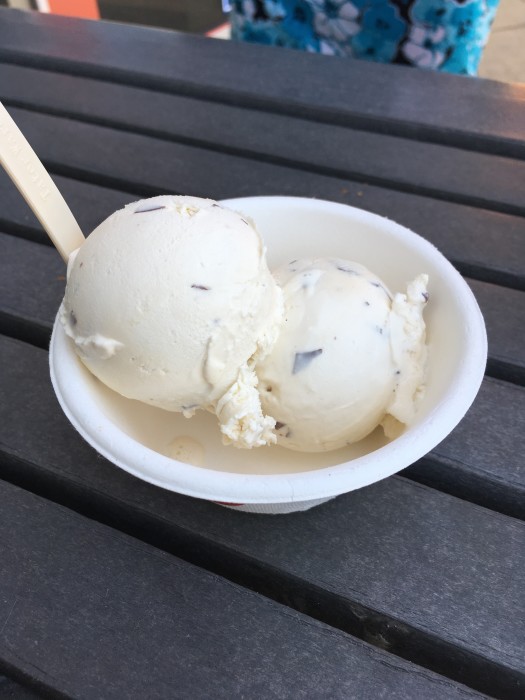 Next on the agenda was pictures in the quad with my friends.
Here are a few of the shots: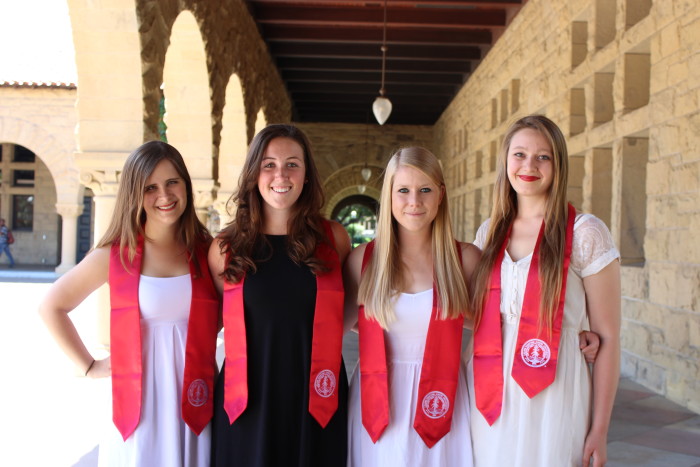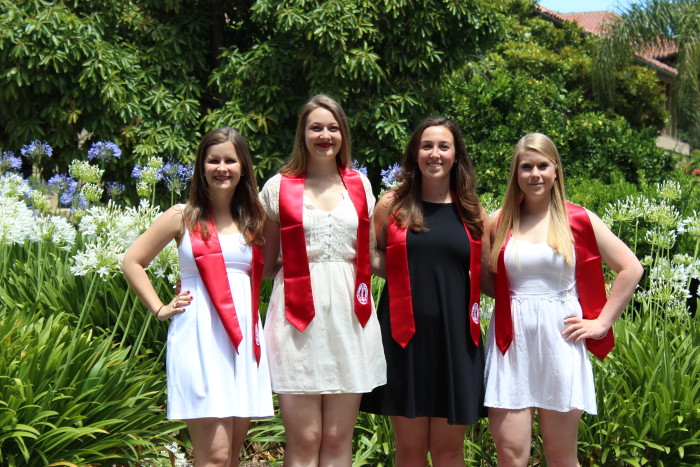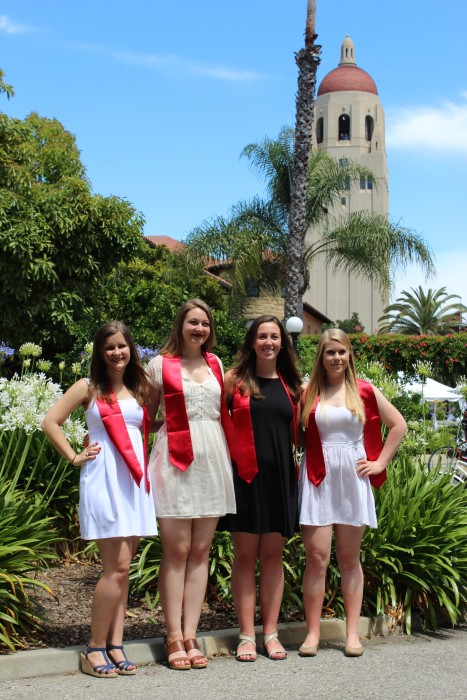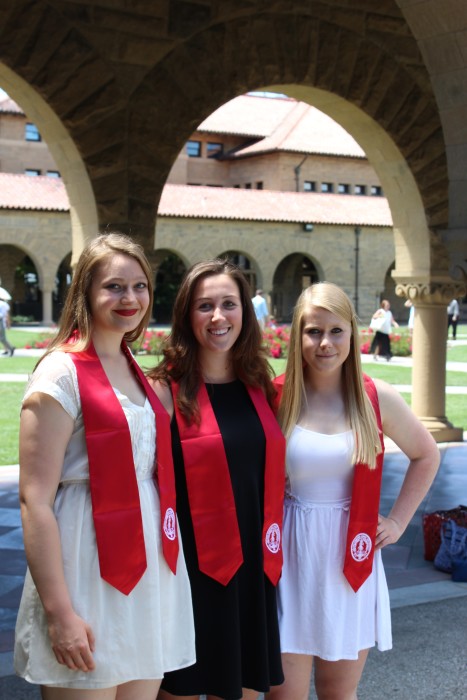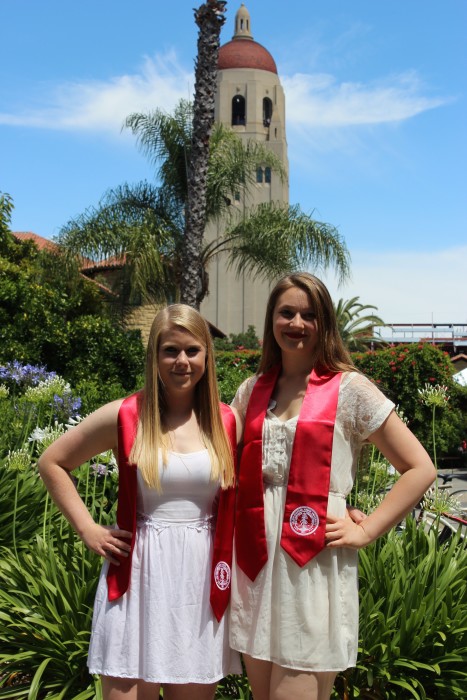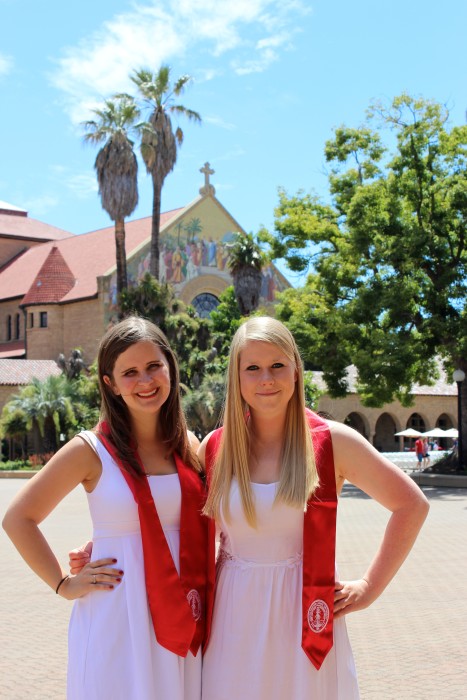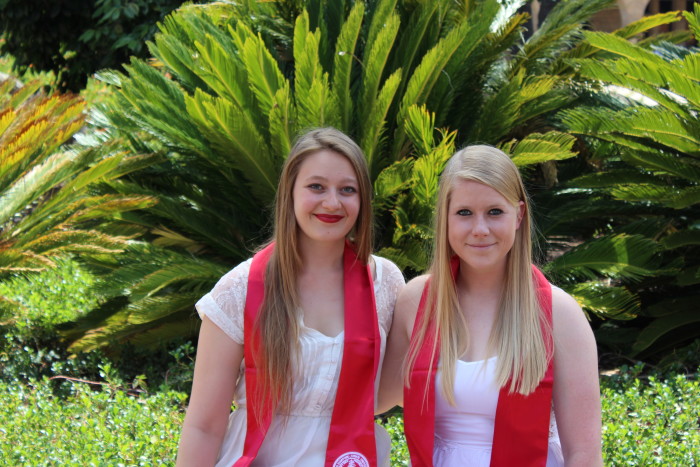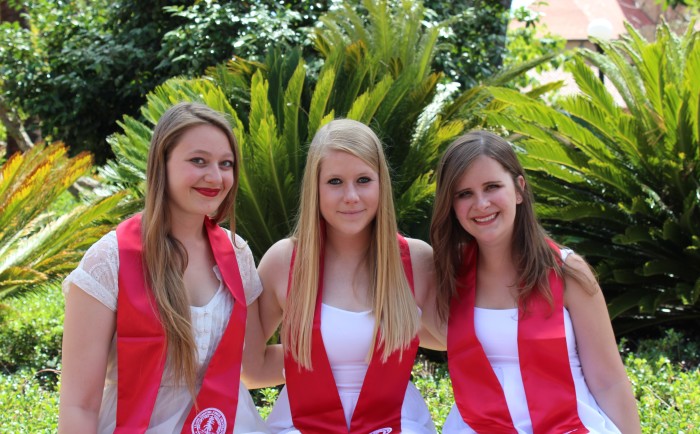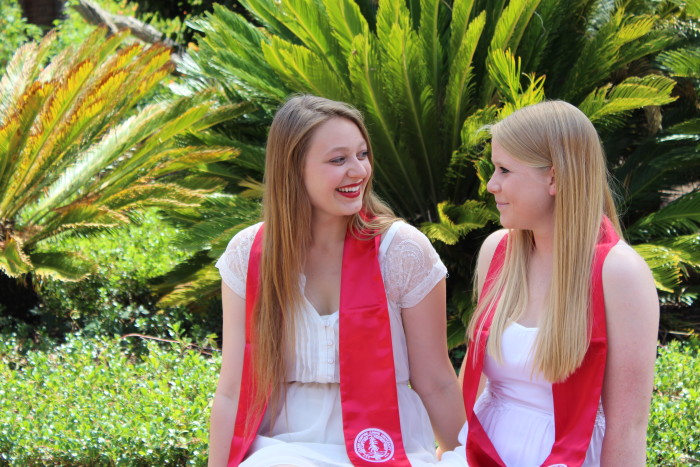 I apologize for the photo overload, but graduation doesn't happen every day!
After pictures, we went to tea at the president's mansion. I didn't stay too long though; after the day's festivities, filled with walking, my foot was really starting to bother me.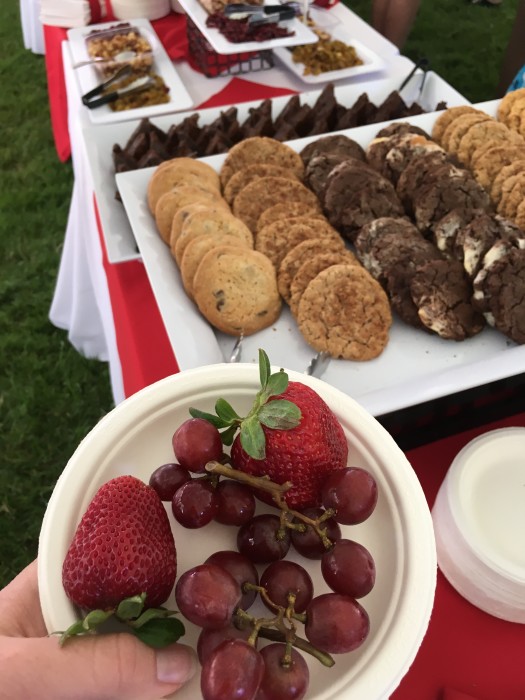 Then, I headed home with my parents to get ready for a party at our house for myself and my friends and our families.
Dinner was soup, shockingly 🙂 My mom made summer squash soup from PaleOMG. I had it with some GF avocado toast (and some cheddar chive cheese on one piece).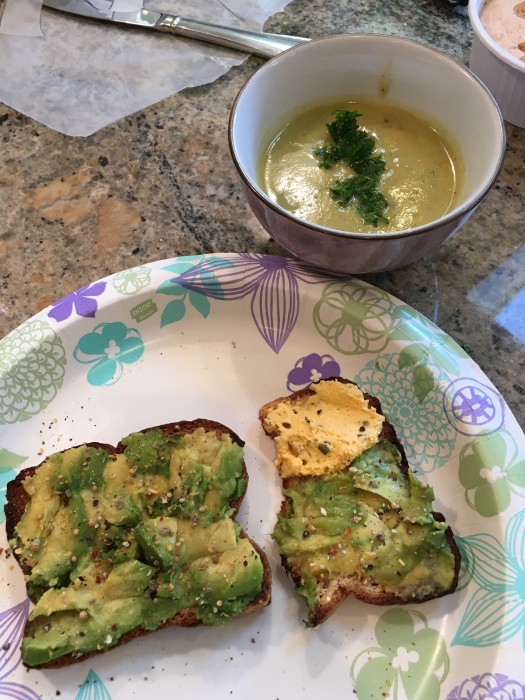 Then, the frantic preparation process began. We had about 20 people coming, and a dessert spread fit for twice that!
My biggest accomplishment of the year had to be the decorations for the GF chocolate cake.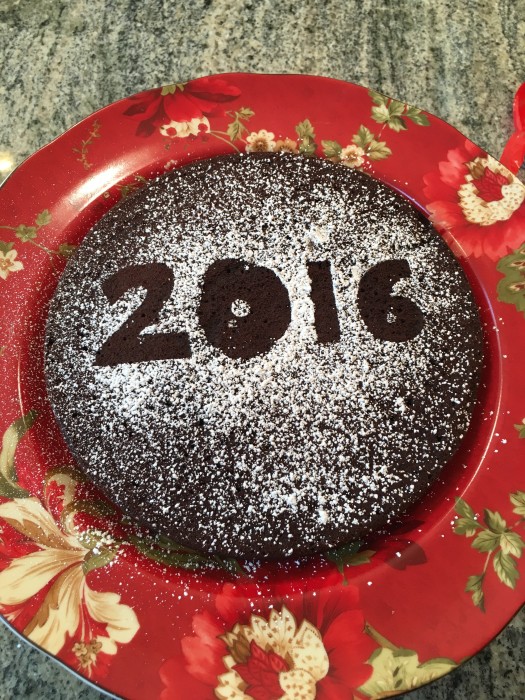 We had several dietary restrictions, but there was something for everyone!
Everything free cookies, my beautiful cake (GF, dairy free, soy free), pineapple upside down cake, raisin energy bars (which I should post the recipe for at some point; my family is known for these).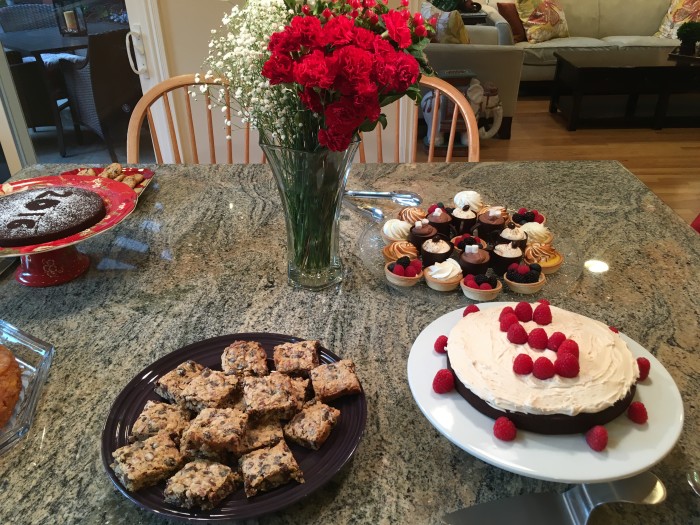 GF cake with buttercream, whole foods fruit tarts and chocolate mouse cups.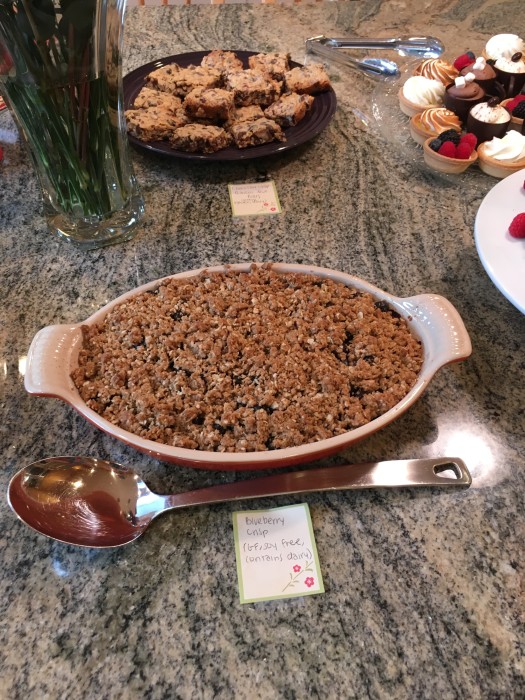 Blueberry crisp.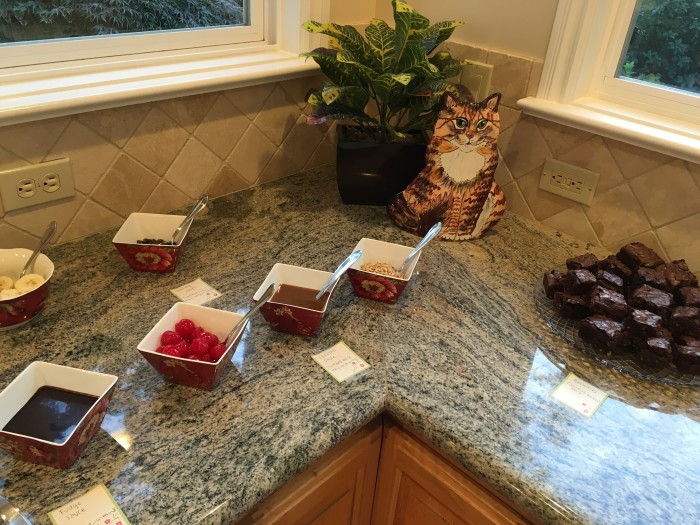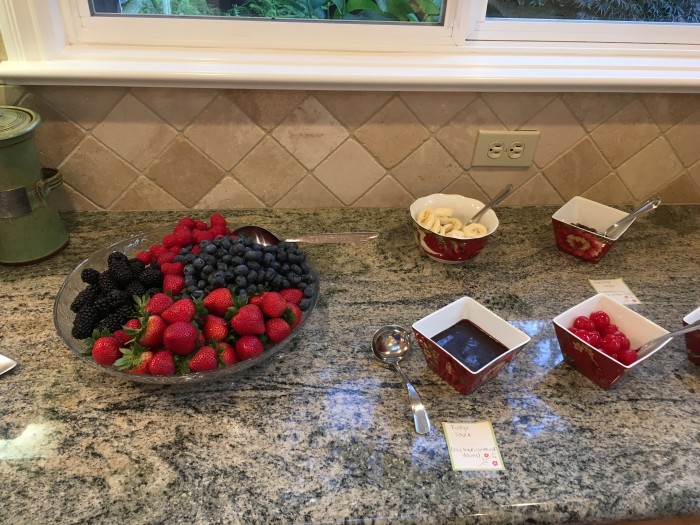 Sundae bar.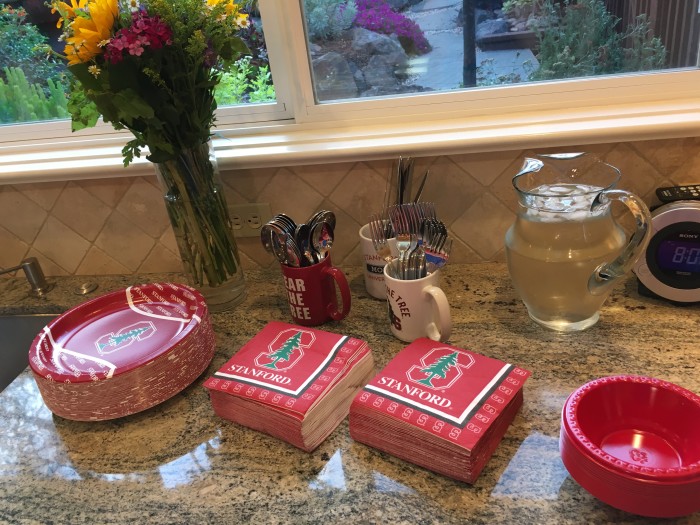 Appropriate plates and napkins.
Then, we were ready!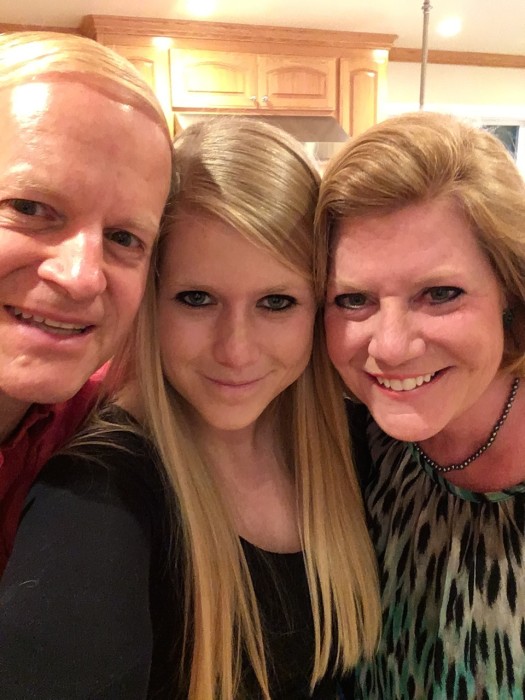 I wish I could have taken a picture of my own bowl because it looked/tasted delicious, but it was too crowded to find my phone! Course 1 was the powdered sugar chocolate cake+ice cream+blueberries+caramel and fudge sauces. I also had some blueberry crisp.
It was such a fantastic night. I loved meeting and chatting with everyone's families, and I think everyone had a fantastic time.
I stayed up late that night talking to my friends one last time, and finishing up my costume.
More to come….