Hello! If you're wondering why it's been a few days since I've posted, it's because I've been working on a vlog for all of you! It's a full day of eating, and it's supremely awkward, but check it out with the link HERE. <-link to vlog
I actually had a good time making it, and although editing was a steep learning curve, overall I'm happy with how it came out and I had fun doing it! Also apparently my on-screen facial expressions are not the same as my in-person facial expressions. My roommate watched it and told me my facial expressions looked "unfamiliar."
Anyways, go check it out! I'm posting the details of the food below (aka static pictures).
Breakfast: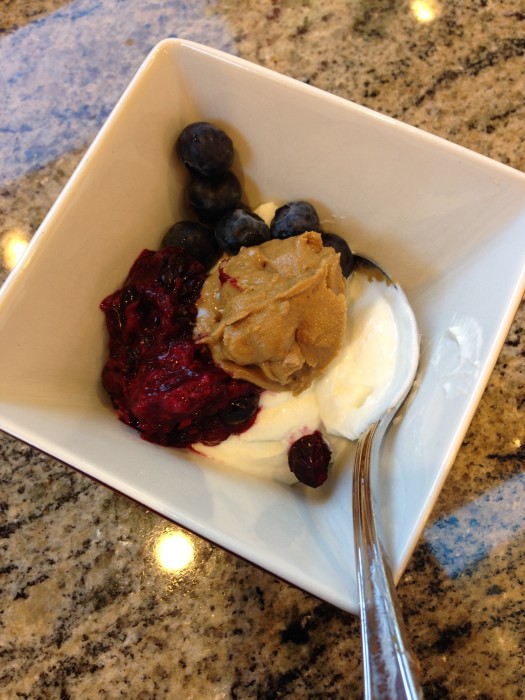 Fage 2% yogurt, raspberries and blueberries reduced on the stove, crunchy sunflower seed butter.
Lunch: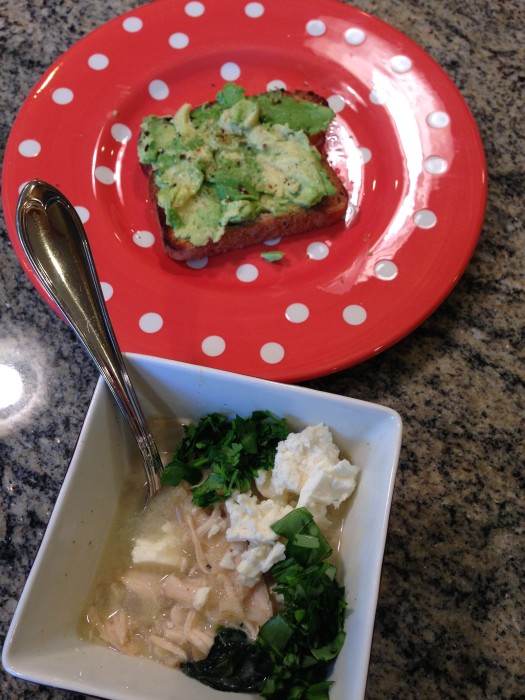 Cooking light lemon chicken soup from this recipe, topped with feta. On the side, gluten free toast with avocado.
Snack: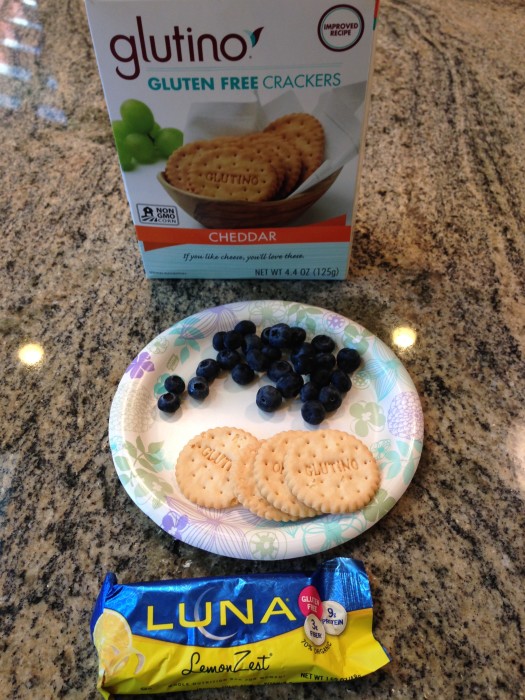 A Lemon Luna bar, a few GF cheddar crackers, and some blueberries.
Dinner #1: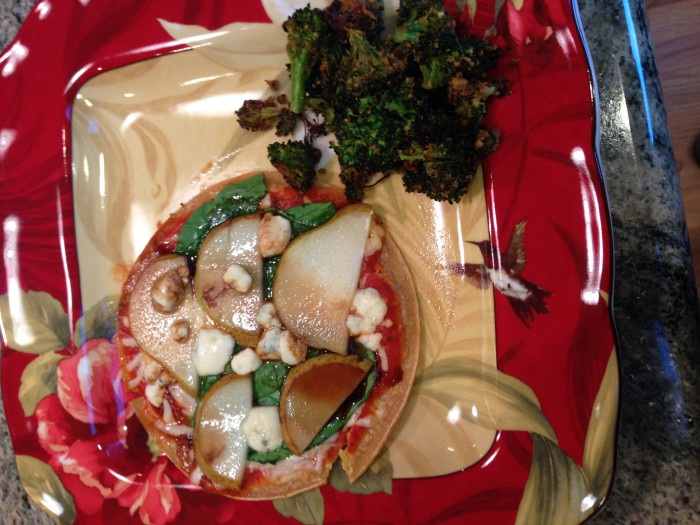 Tortilla pizzas: corn tortillas with tomato sauce, mozzarella, spinach, pear, gorgonzola, and a balsamic drizzle. I baked these in the oven at 400 until the cheese was melted. On the side, I had some garlic roasted broccoli (one of my favorite recipes!).
Dessert: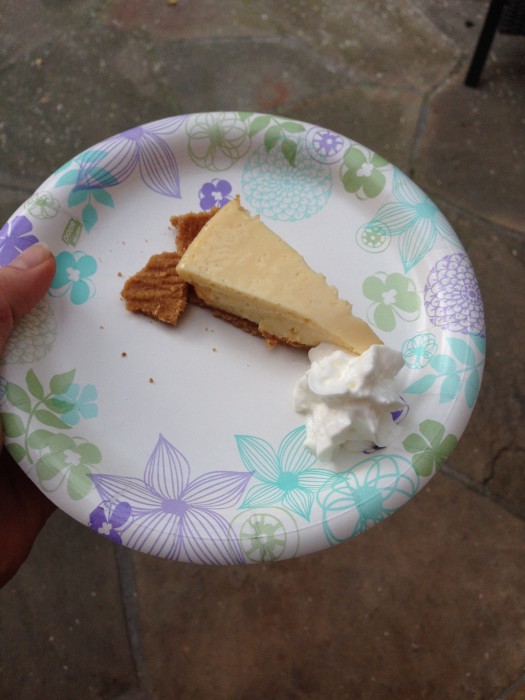 I had a slice of homemade key lime pie (not made by me). It had a gluten free graham cracker crust. Served with a dollop of whipped cream.
Dinner #2: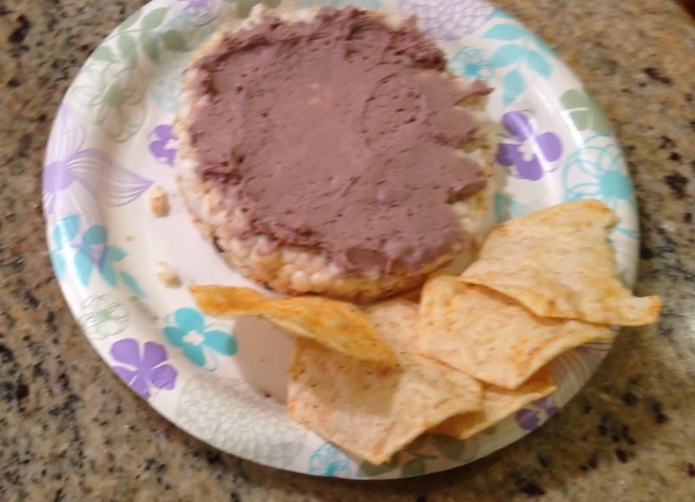 A rice cake with mixed berry whipped cream cheese, and a Nacho Cheese GF crackers.
And that was my first full day of eating video!