Today's topic is a little bit different than some of the things I normally post about, but I though that some people might find it informative. One year ago, I had no idea about anything vet school, and now I'm a few short months from applying!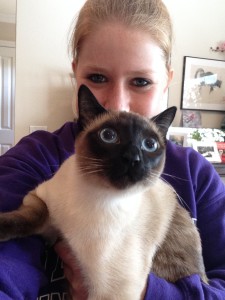 Vet school requirements are quite a bit more comprehensive than med school requirements. For both Med and Vet school, you have to take required courses like chemistry, organic chemistry, physics, and biology. However, many veterinary schools require additional elective classes.
Different schools require different things, so take a look at this chart. Some common electives that are required are biochemistry, genetics, microbiology, and animal nutrition. If you're like me and go to a non-pre vet focused school, you may need to take some of these courses at other places. For example, I'm taking an online animal nutrition course through Purdue this summer. My university also does not offer microbiology+lab, so my current struggle is figuring out where to take that in the fall while working during my gap year. All required courses must be completed in the spring before enrollment. This means you can apply to veterinary school in the fall, and still take fall or spring required courses that year.
Another additional requirement is veterinary hours. These can be either shadowing or working with a veterinarian—there must be a veterinarian present of these to count. For example, my job working as a veterinary assistant counts as vet hours. You need hundreds of these hours before applying, and it is ideal to get experience in different areas.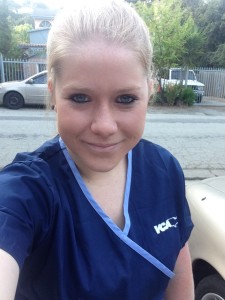 I 100% understand why this is a requirement. I think there are a lot of people that are interested in becoming veterinarians simply because they love animals, but veterinary medicine is so much more than that. There is no substitute for experience.
Non-veterinary hours are also encouraged for more animal experience. This could be in a research setting, or volunteering at a shelter.
Almost all veterinary schools also require the GRE, which I am currently studying for.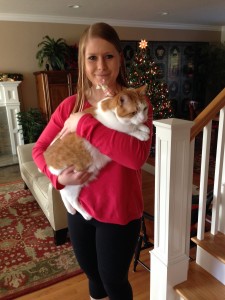 The application itself is similar to the common app which most colleges use for undergrad. You need to write a personal statement, and have letters of recommendation. In addition, many schools require supplements.
Where am I in this process? Suddenly it's all becoming much more real, and I will be applying in a few short months! Currently I have several hundreds of hours of veterinary experience, and am working on more now. I am planning to spend some time at the beginning of the summer working on my application, and then spending the rest of the summer doing something animal related (although I am still working out what this might be). Over the summer, as I mentioned before I will also take an animal nutrition class. I'm not sure what my gap year will hold, but it's complicated a bit by the fact that I need to take a microbiology course in the fall. There are a few things I know I will apply to. Ultimately though, I want to end up in DC for my gap year, and for me right now that's nonnegotiable!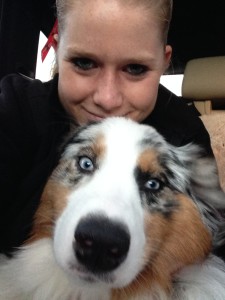 Any questions for me?