Hello! Happy Fall! I'm loving the subtle changes in weather and cooler temperatures thus far this fall! I'm currently doing laundry-I have to run 9 miles this morning per my half marathon training plan but I have kitchen clean up in a little bit and despite waking up early to do it, I was running a few minutes late so I didn't try to fit it in-later today!
School is finally kicking into gear. I already feel so behind, but I'm also enjoying my time here. Sometimes when a phrase from your assigned reading sparks a meaningful 2 hour conversation with your roommate, you just have to roll with it. And sometimes you have to cram in all the experiences unique to your school in your last year. Let's back up to Thursday.
I went to Crossfit for the first time in weeks! I did a combo of hang cleans and rowing-I skipped the overhead presses. It's frustrating that my shoulder is still limiting, but I really have to compare how it is week to week and be patient. I could do the press overhead, but brining the bar back down hurt.
After a full day of classes on Thursday and a much needed nap, I tackled a half marathon training run-5 miles on the hills! It felt like perfect fall weather. Maybe I can get behind evening running after all? The timing would work out better, but I love how I feel after a morning run as well! Anyways, since my stomach has been better, my sweet tooth has come back. On the way back, I was thinking about how awesome gluten free brownies would be-specifically a kind with white chocolate chips. I returned at dinner time, and guess what our chef made for dinner? I couldn't believe it! SO good!
Really though, the entire meal was awesome. Wild rice, salmon, herbed chicken.
After dinner, I hurried to get ready for a truly unique Stanford experience-a party at the art museum on campus. To get in the spirit, my house had a fun get together beforehand that included throwing water balloons filled with paint at canvas to make some art of our own! Sadly the balloon that I threw went through the fence!
We made the trek all the way across campus to the art museum, but it was a nice night! At the event itself, there was food and student group performances, plus access to the museum.
It was a fun time, especially spent with friends.
Big event #2 for the week was Saturday! I started out with a fun spin class, and then headed up to SF as part of my sister's wedding entourage for her first stab at dress shopping. AHHH.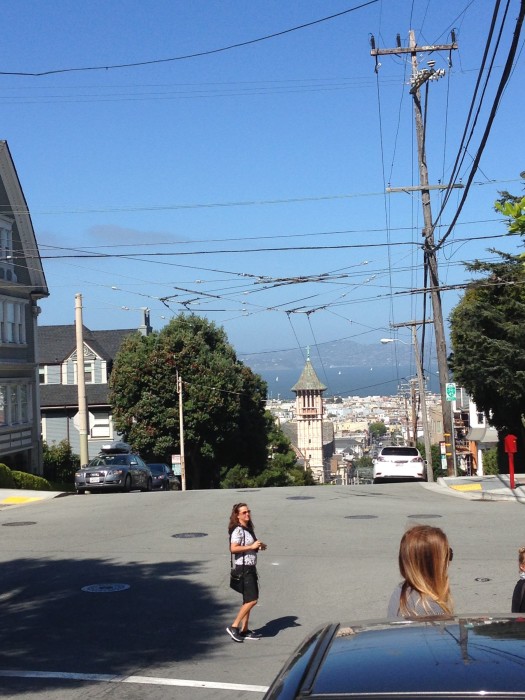 We arrived to the city in time for lunch at a French restaurant and start with mimosas to celebrate the bride-to-be!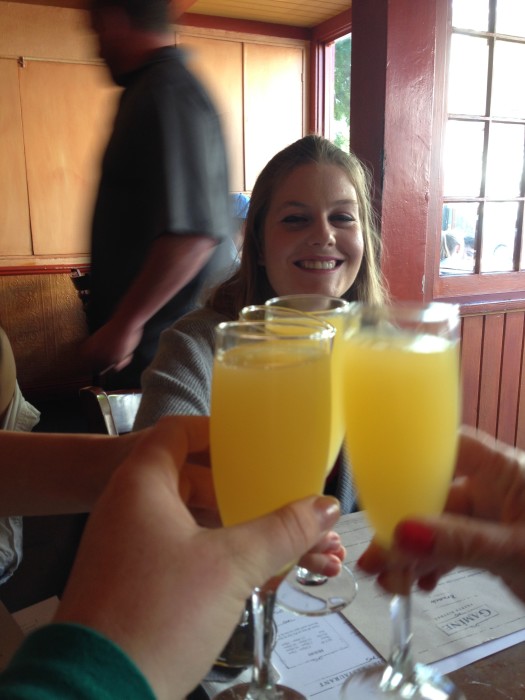 I had delicious roasted chicken with roasted potatoes.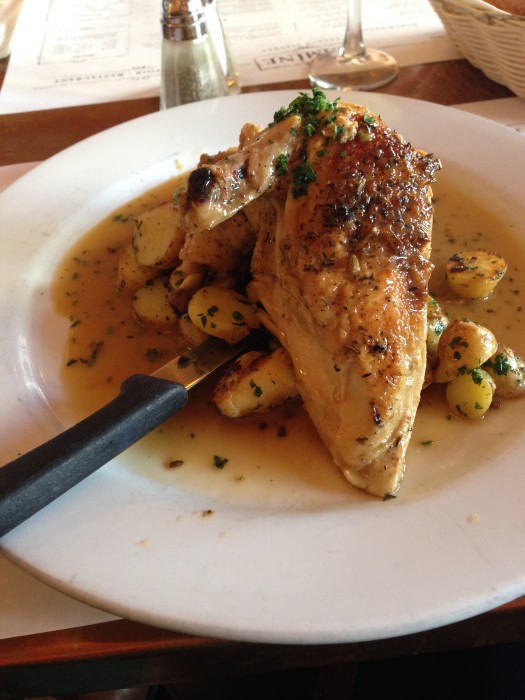 We had some extra time before her appointment, so we stopped into a coffee shop nearby for cappuccinos-Wrecking Ball Roasters. Why is coffee in SF so amazing??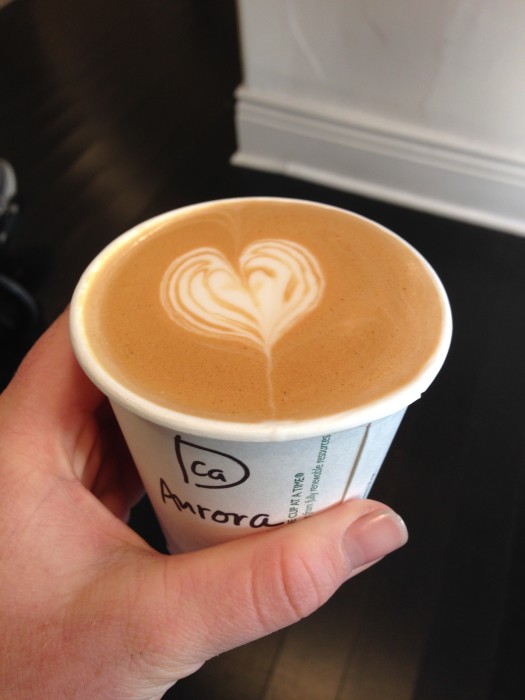 Wedding dress shopping was so surreal. How are we this adult?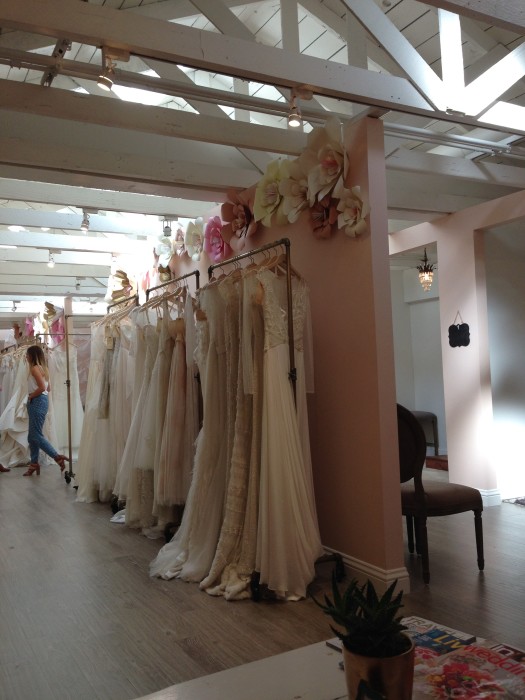 She looked beautiful in the dresses and may or may not have found "the one."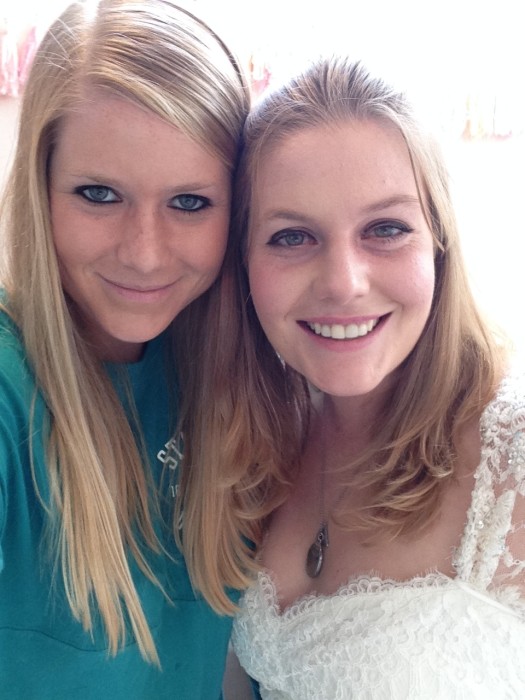 (It should be noted that this is not it.)
The dress she loved could only be held for a few days, so we made a last minute appointment nearby to get a feel for some other looks.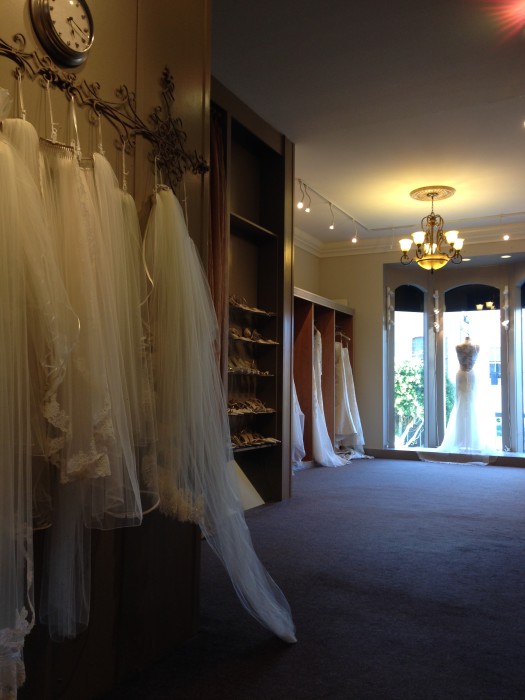 AHH so exciting! TBD on what the dress will be though! What's important is she got a better sense for what she's looking for, and now everything seems more real!
While we were driving home, my dad made me some pumpkin chocolate chip muffins from this recipe.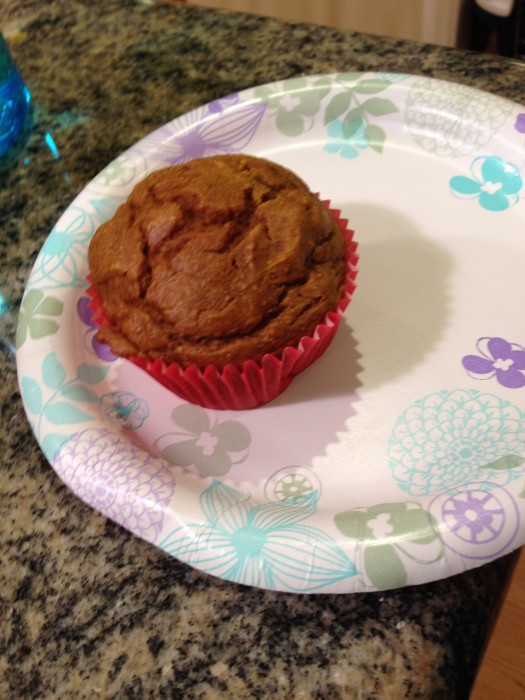 They came out delicious, in a healthy tasting way. But I ran that in a good way! I used sunflower seed butter in place of almond butter, so when I arrived back on campus, this happened: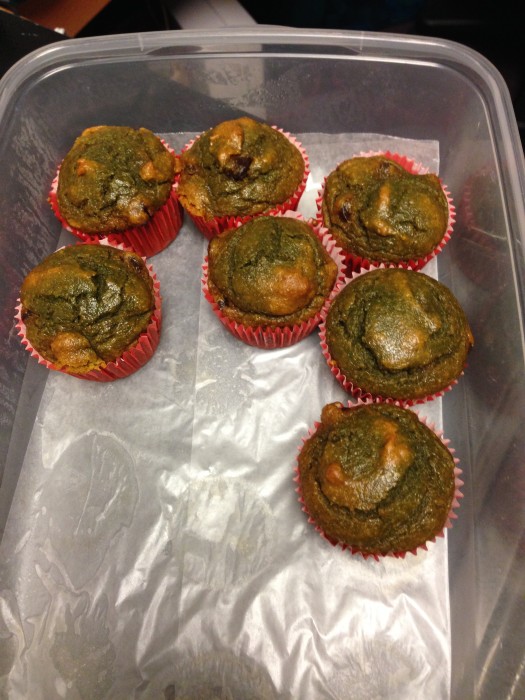 Gotta love chemistry, my friends.
What pumpkin products have you made/eaten so far??