Bear with me as things settle down! The latest and greatest is I appear to have a spider bite or something that I'm having an allergic reaction to, so I've been in a Benedryll induced haze for 2 days. I'll spare the pictures of that though!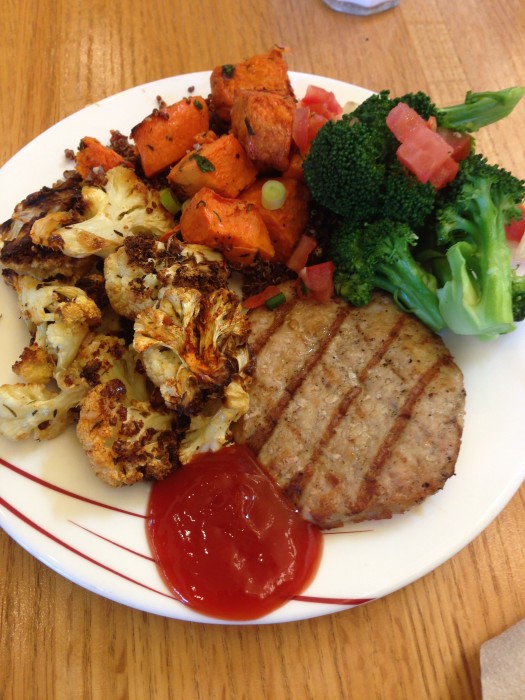 One of my favorite dinners-turkey burger, roasted cauliflower, yams.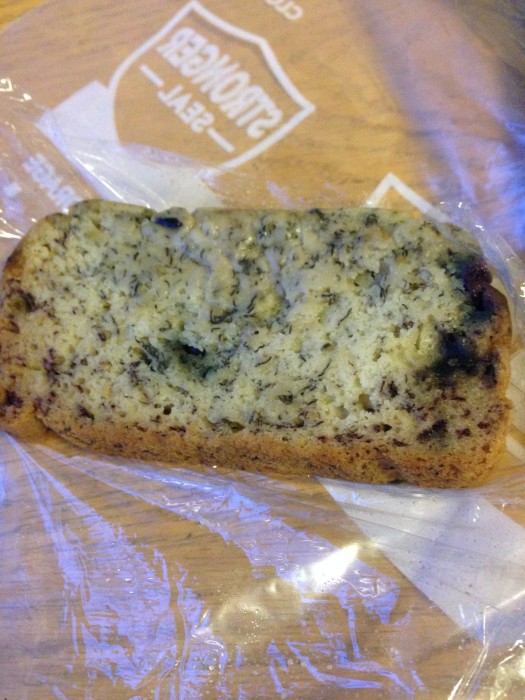 Pre-Crossfit gluten free blueberry banana bread.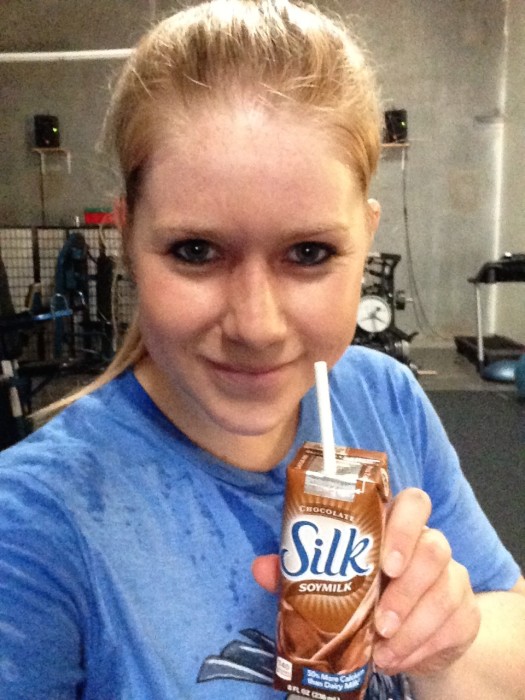 Lots of spin teaching-2 classes this week! And post-workout chocolate milk of course to survive the drive home!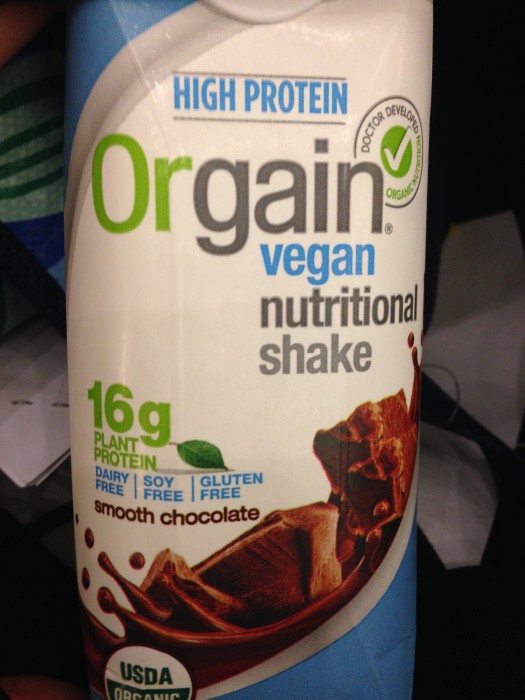 I bought this to class to drink post-weightlifting. Don't try it-it's terrible! It's bitter and reminded me of cornmeal and not in a good way!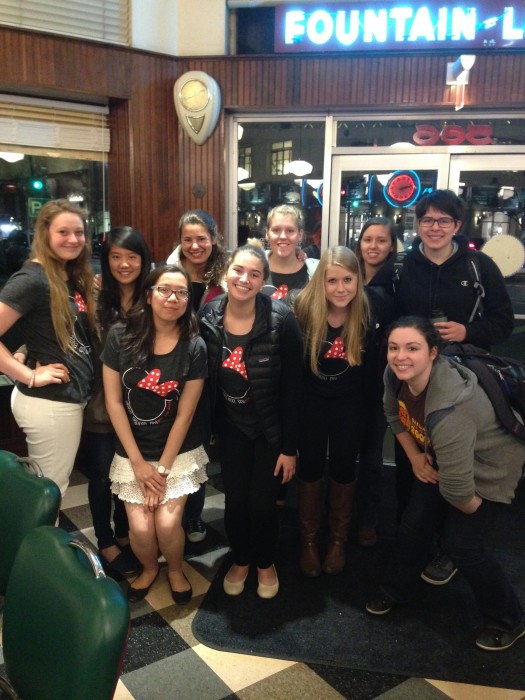 I organized a successful event-yay! Bid Day Party.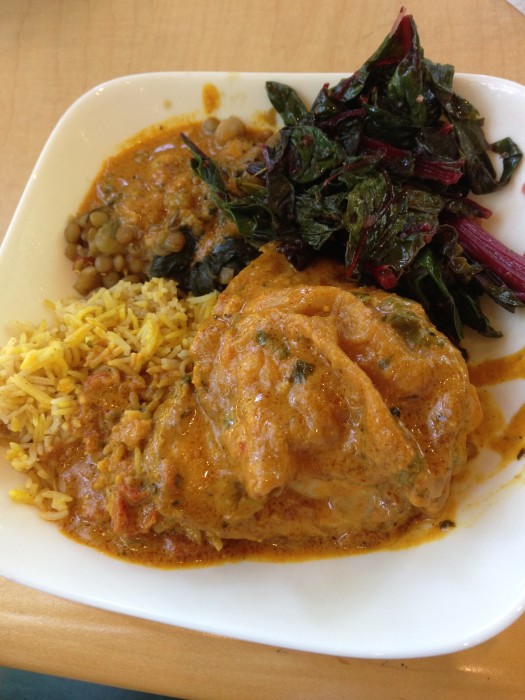 Indian food in the dining hall was especially good for Admit Weekend (all the admitted students visit).
Organized another event-breakfast for new members! See why my life has been so crazy??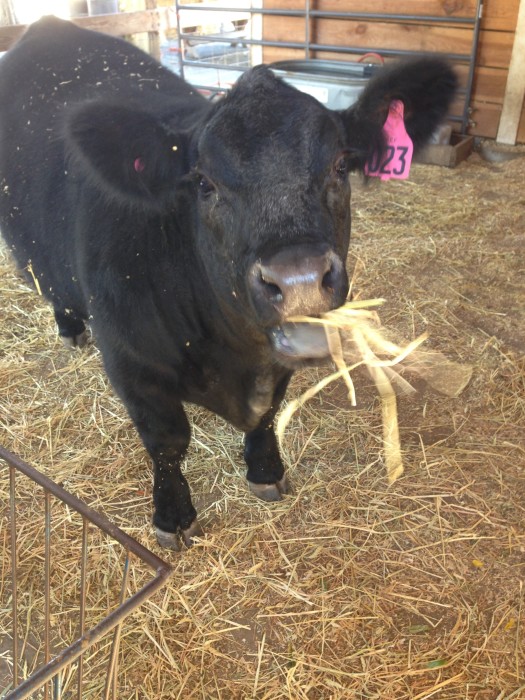 Much needed down time at a farm. I'm obsessed with ruminants.
Physics reading with a friendly peacock plus lots of time to think about life.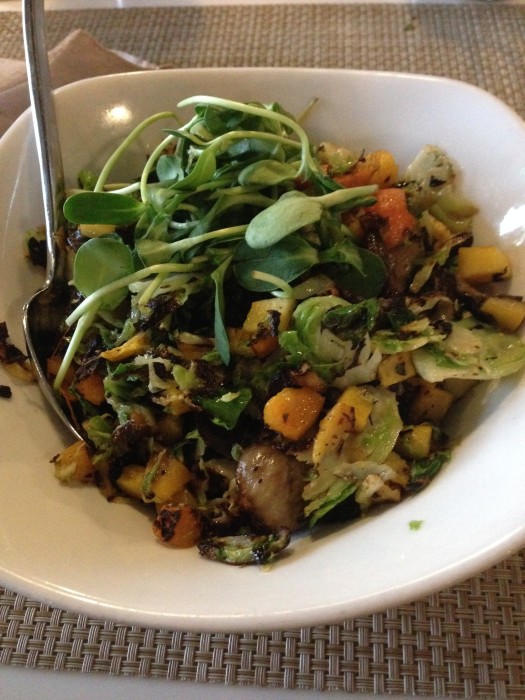 Dinner with family! Buddha bowl-brown rice, cauliflower puree, roasted brussels, carrots, basically all my favorites.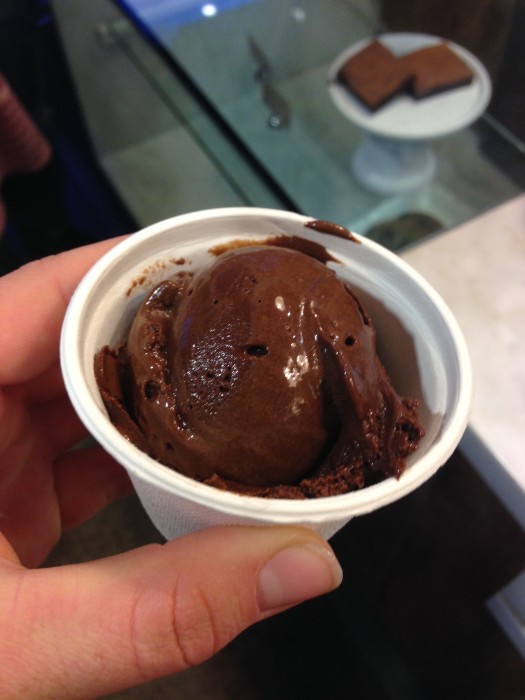 Vegan orange chocolate truffle ice cream from my favorite place.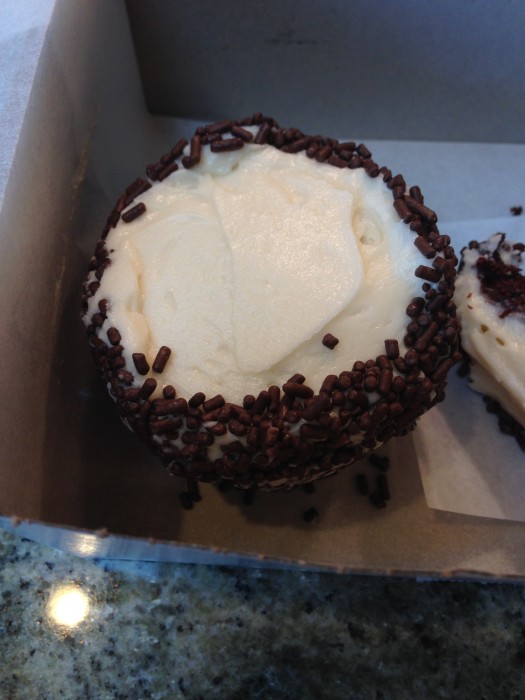 Flourless chocolate cupcake-trying some out for my birthday which is in a week!
Now back to studying for tomorrow's midterm!