I hope everyone has had a great holiday season so far! It's been a looong time since I've gotten a post up, but I've been busy enjoying the holidays with family!
I'm currently blogging with my kitty snuggled in at my side. My mother likes to keep the house FREEZING so we're both cold! So, let's get to the holiday recap, shall we?
Christmas Eve morning started with a workout. I got up at 5am to go to a spin class….only to find that the gym didn't open until 7 (the class was supposed to be at 5:45am)…despite the fact that the class appeared on the schedule! I ended up going to Starbucks for coffee and hanging out there for an hour or so.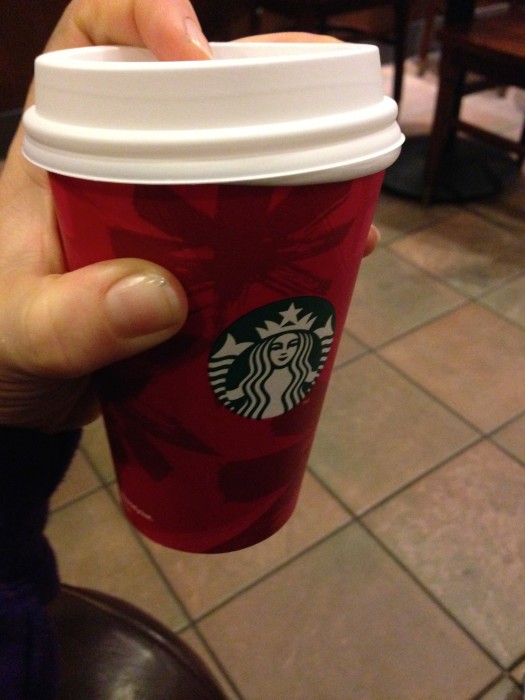 I ended up getting a killer workout in-treadmill intervals, single leg RDLs, and abs! I left feeling great and ready for the holiday to get started! Blasting Spanish Christmas music during the workout helped too 🙂
My family got all dressed up and headed to Benihana, a Japanese steakhouse. I wore my seasonably appropriate Christmas sweater.
We started with a ginger salad and mushroom onion soup.
But we all know the best part is the fried rice!
I don't know why I've never tried to make fried rice myself-it doesn't seem that hard!
For my main course, I kept it on the lighter side by ordering steamed veggies (which came with a small tofu appetizer). I failed to take pictures, but it included all  kinds of goodies like mushrooms and butternut squash.
We had several other ideas for things to do with the rest of the day, but we ended up just lounging around. Later in the evening, we watched my favorite Christmas movie-The Year Without a Santa Claus!
And then it was time to hang the stockings and put out the cookies and carrots (for reindeer!).
Not a bad looking tree this year! Fun fact-all our ornaments are unbreakable because my kitties like to chase each other around the tree.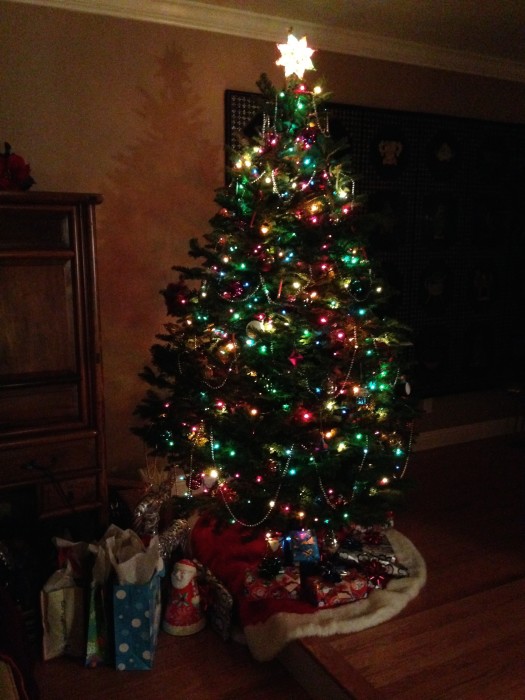 Christmas morning we awoke and opened stockings and pet presents.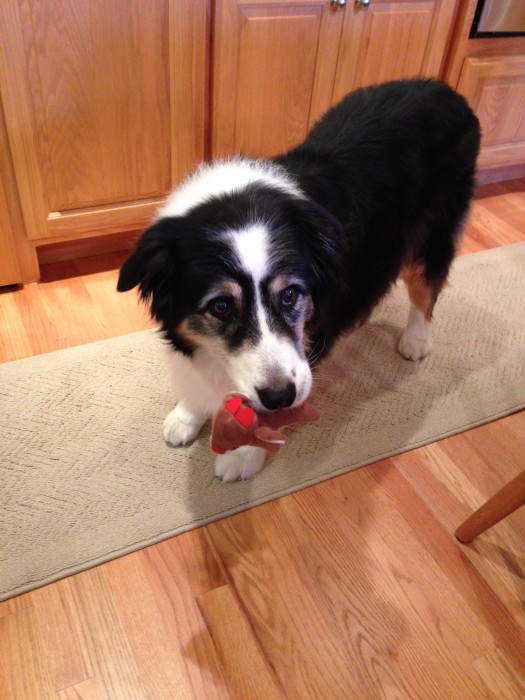 Billy enjoyed his new reindeer! It came in a little chimney with another reindeer and Santa!
Then, it was time to dig into breakfast! We got a TON of food gifts this year, and especially breakfast foods!
My dad make scrambled eggs (not pictured) and I dug into blueberry coffeecake and a blueberry English muffin (other half didn't make the picture).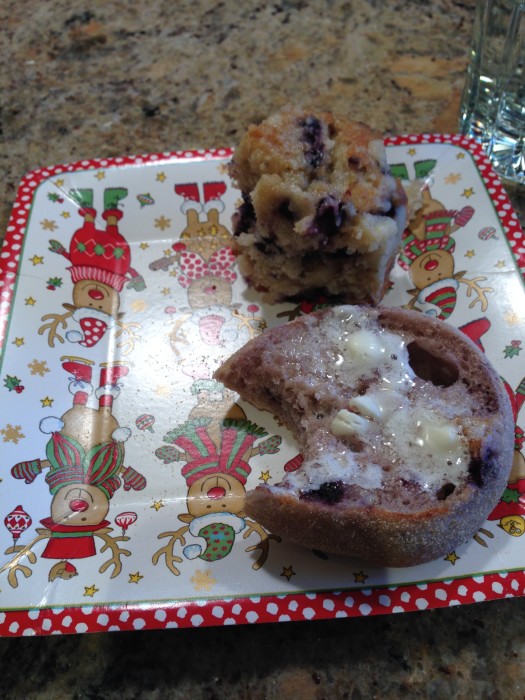 Then, my parents and I opened presents. Which, of course our kitties loved.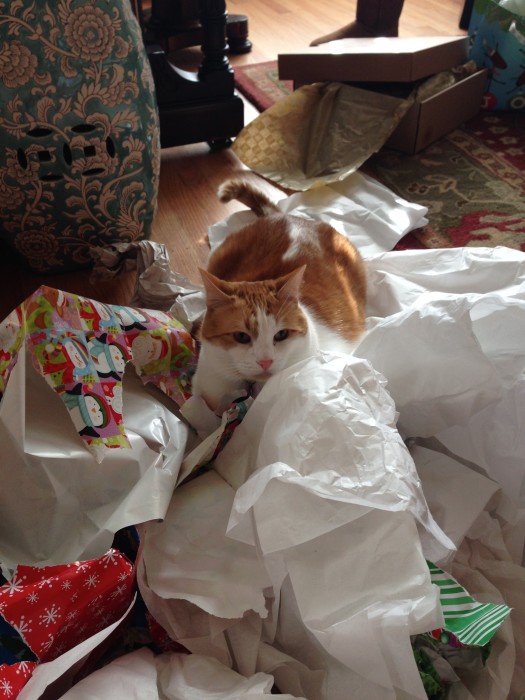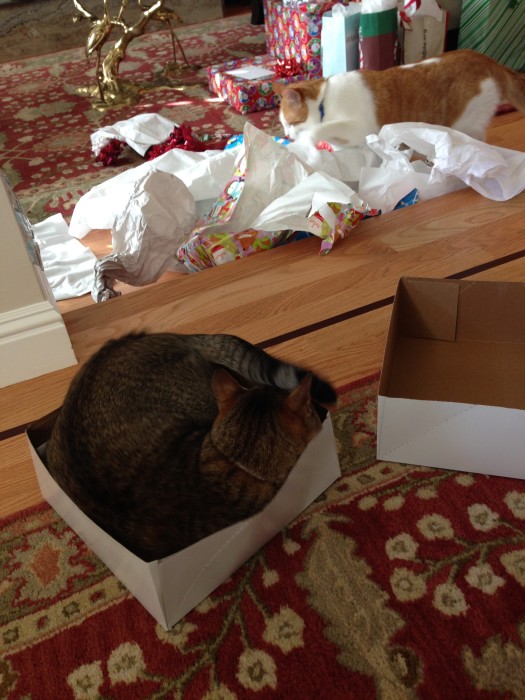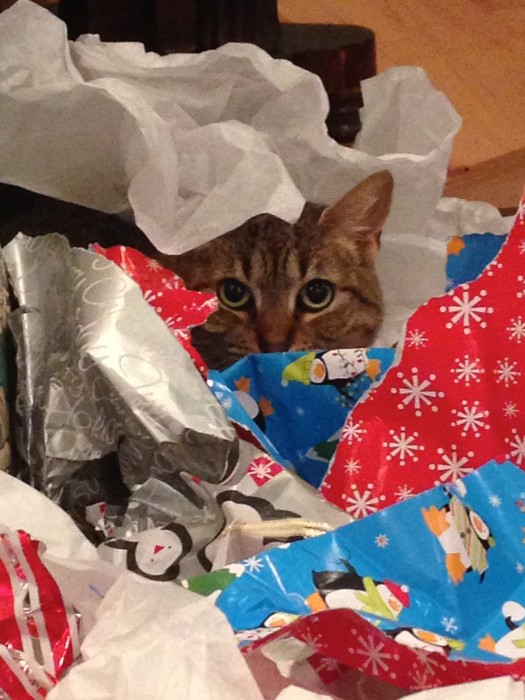 After getting prettied up, we were off for Christmas lunch with my grandparents.
My grandparents live in Berkeley, so we met up at a restaurant in the marina with views of the Golden Gate bridge from afar!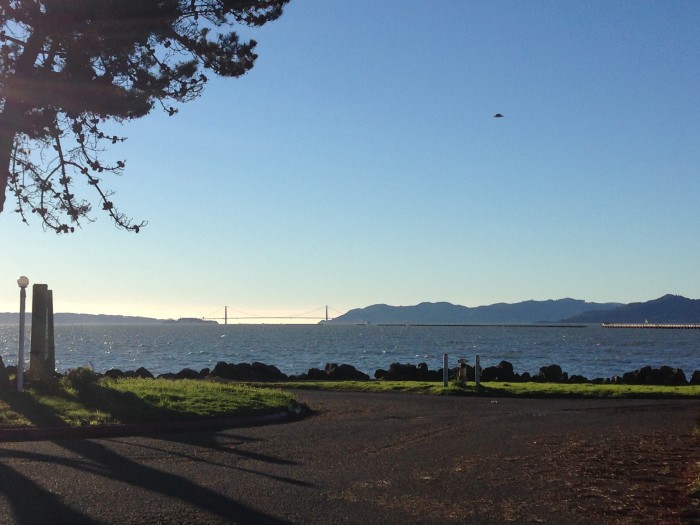 The room we were seated at had an insane view!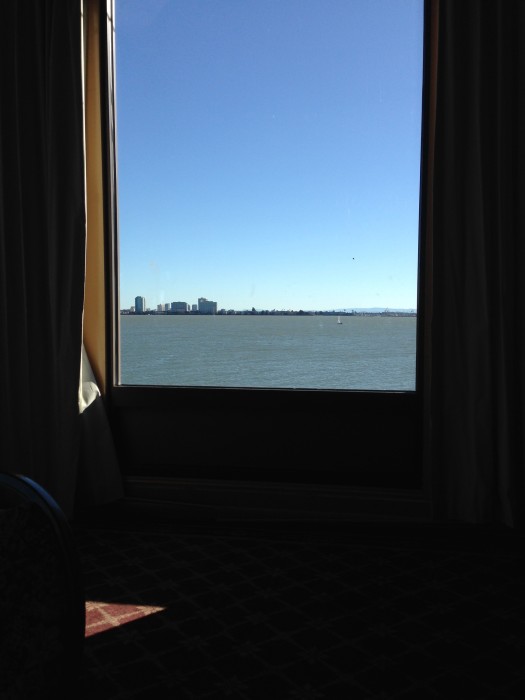 Lunch was a full buffet with all kinds of delicious food!
Course 1: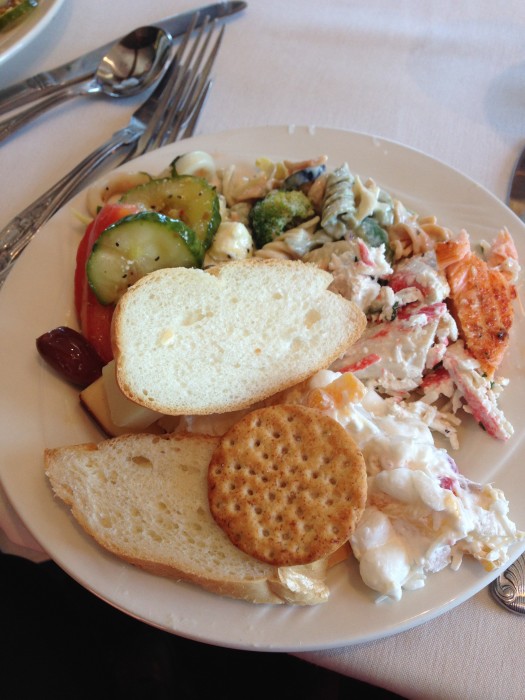 Crab salad, Greek salad, pasta salad, and cheese with bread.
Course 2: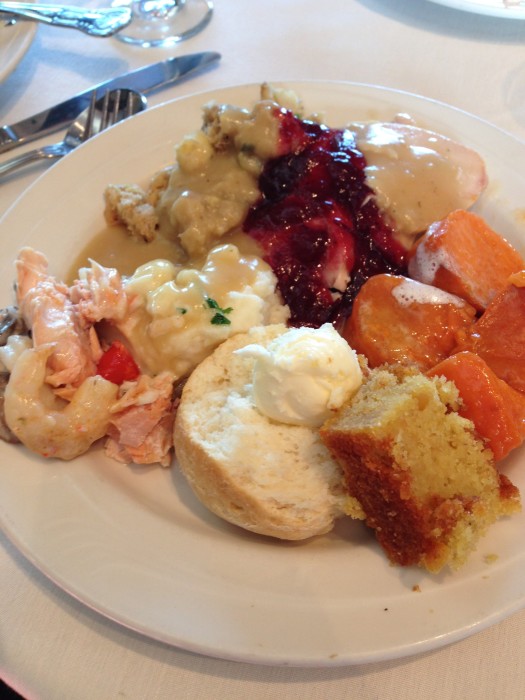 Traditional Christmas fare! Half a biscuit, a small piece of cornbread, turkey with stuffing, mashed potatoes, gravy, and cranberry sauce, and candied yams.
Dessert: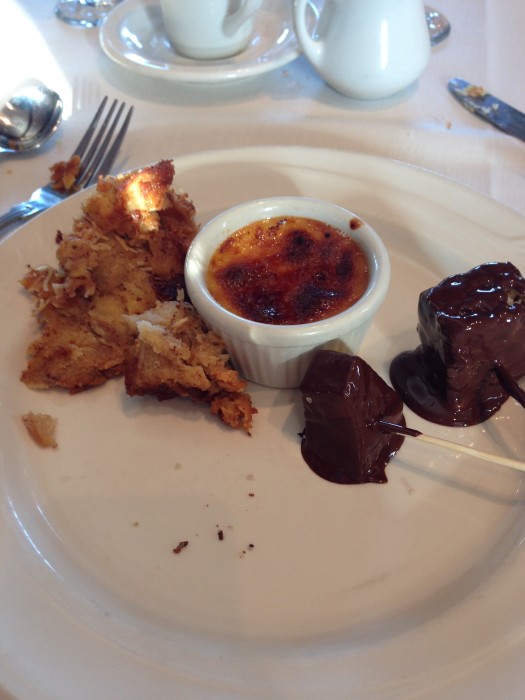 Creme brûlée, bread pudding, and chocolate dipped pineapple and rice crispie treat. There was a chocolate fountain! I HAD to try that!
After lunch, we climbed the hill to my grandmother's house to open presents and have dessert.
Unfortunately, we ran out of time for dessert because we had to come home and take care of my dog, but she sent us home with some beautiful cakes!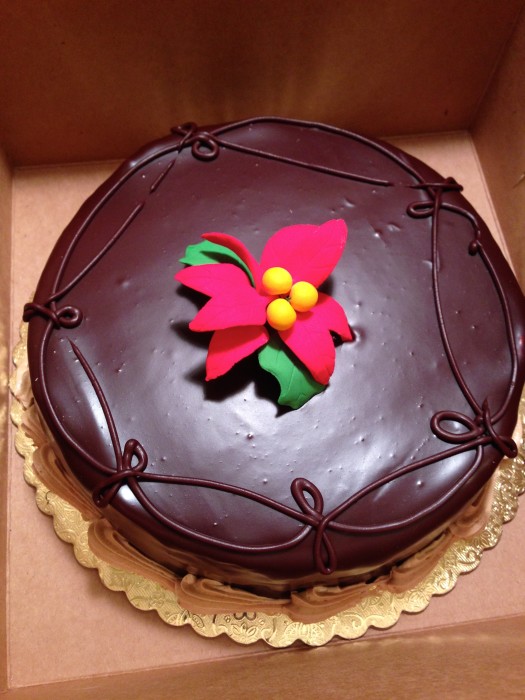 Chocolate mocha cake.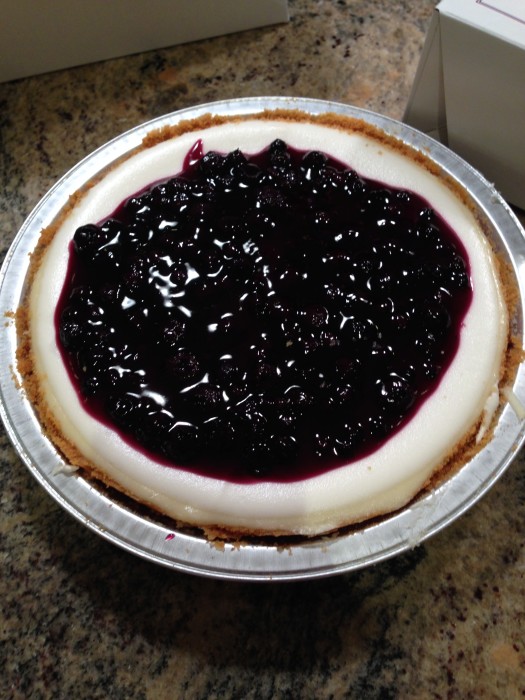 Amazing blueberry cheesecake.
Once I rallied a bit from my food coma, I dove in!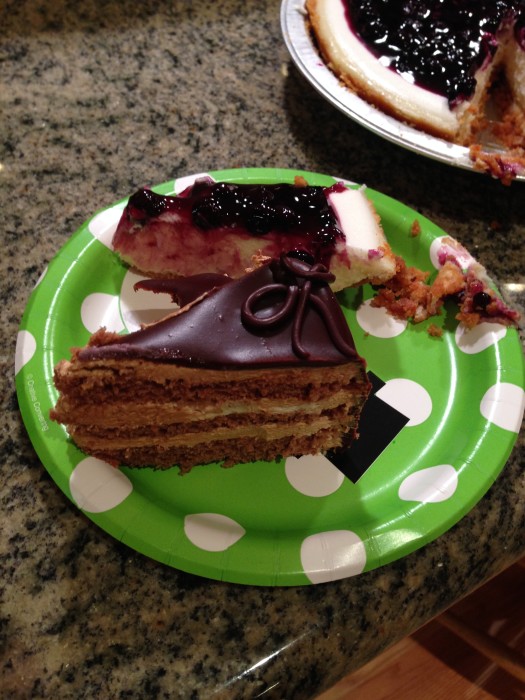 So delicious! It was a great day, spent with great people, although I had a bout a 3 day food coma! So thankful for this family!