Guys. Guess who's FINALLY done with Organic Chemistry? THIS GIRL. It took me FOREVER for one reason or another (like getting mono and having to drop it 8 weeks into a 10 week quarter…) but I'm finally DONE!
In honor of that, I wanted to share this interesting article on oxygen/oxidation. It was written a professor whose nutrition class I took my freshman year. It discusses why eating charred food isn't good and why you need to be careful with your storage of omega-3s (they go bad quickly). So check it out!
Food+Fitness
I made my valiant return to Crossfit at home last night. And was reminded why this is my favorite Crossfit. For some reason at my school Crossfit the WODs never involve barbell movements, and this one had all my favorites!
Skill/Strength was handstands (which I haven't done since summer…oops) and bulgarian split squats.
WOD:
4 rounds of:
20 deadlifts(135/95)
15 front squats
10 hang cleans
5 shoulder to overhead
The prescribed weight was 95 but that was going to be pretty heavy for everything but the deadlifts so I went with 75# and it still kicked my butt! I finished in 17:45. And am already sore.
Dinner post workout was leftovers (teriyaki chicken) plus garlic roasted broccoli. Guys, I know I don't do a ton of recipes, but this one is amazing. I could just eat pans and pans of it.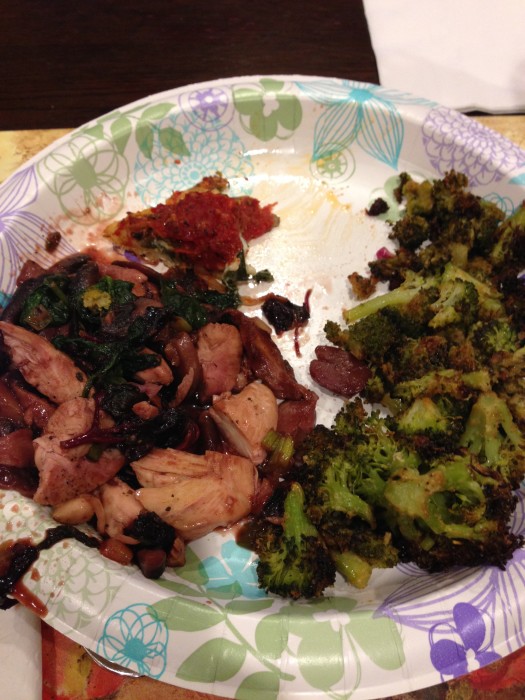 Followed by some caramel ice cream.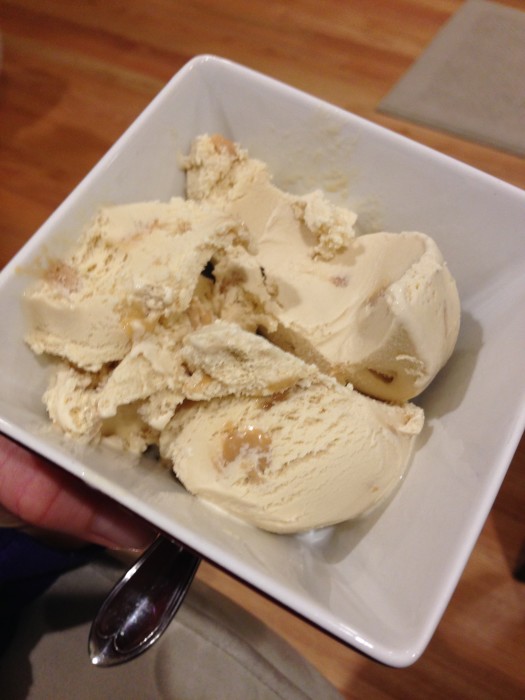 And this THIS morning, I went to one of my favorite spin classes that I haven't been to since summer! It was good, and I got some ideas for my own classes. Which is good since I got the call to teach again tomorrow! Can't wait!
I refueled with chocolate milk before later having toast with cheese and a tangerine.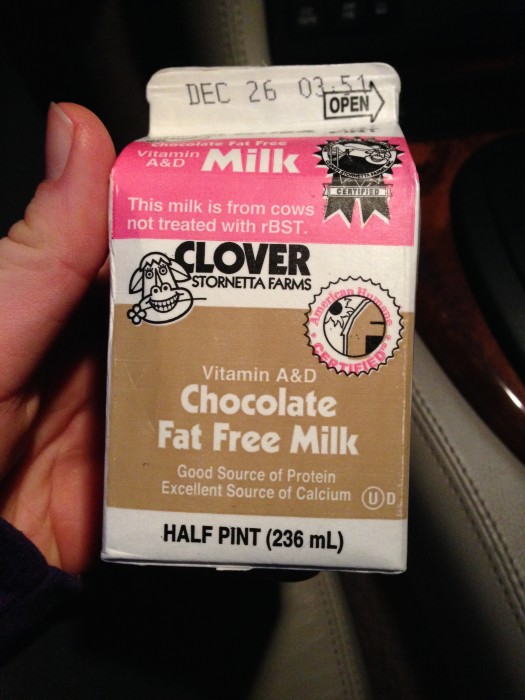 So-any good workout song suggestions?