Guess who is a knitter?
Well, that might be a stretch. Back in the day, I knitted quite a bit. I guess it was the cool thing for middle schoolers to do? I have quite a few hand-knitted scarves, and just as many unfinished projects. I don't think I've FINISHED anything in 10 years! (No joke!) I started a scarf last winter with my friend…that is currently sitting in a bag in my dorm room, very much unfinished. My knitting attention span was/is tiny. My favorite thing to knit when I was little was hats for my iPod because they didn't take very long!
Well, today I was hanging out with my high school friends. One of them wanted to make a quilt…and the trip to the craft store sparked the crafting bug. I'm terrible at crafts in general, so I was drawn back to knitting.
Well, as it turned out, I pumped out a whole scarf today! It's an infinity scarf, and it's the first infinity scarf I've made (so it isn't without its flaws). Not a bad day's work!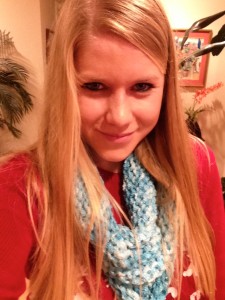 Food
I met up with my high school friends (mentioned above) for brunch today. It was so nice to see them, and I didn't mind the pancakes either!
Blueberry pancakes with a side of an egg.
We later walked to a frozen custard food truck, where I enjoyed some vanilla bean custard with burnt caramel sauce.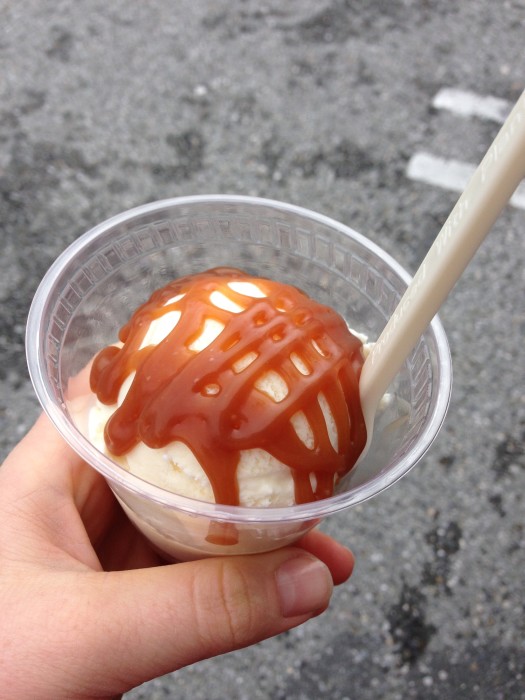 We spent all afternoon catching up, until it was time to break for dinner.
Roasted parmesan cauliflower, asparagus, sweet potato, and rosemary chicken. The recipe turned out sort of strangely for the chicken and it was pretty bland, but I would seriously be happy to eat plain chicken with ketchup any day of the week! Especially when there are roasted veggies involved!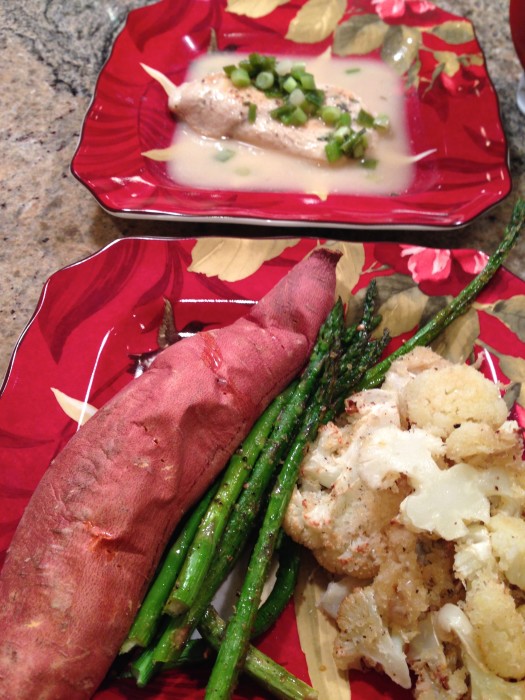 Do you ever do any crafting?