Hello! Today's WIAW is going up a little bit late, but that's ok!
Today's post will sort of be photo dump style. Expect more organization tomorrow-I'm recording a "Day in the Life" today!
Dinner on Sunday night was a giant Mexican salad with an obscene amount of avocado. I can count of one hand the number of times I've had avocado since coming to school….
Also a cheese quesadilla on top.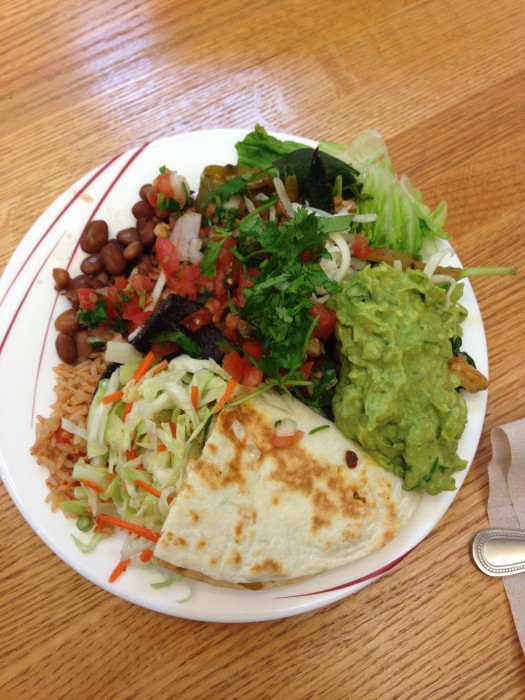 Breakfasts have been same old, same old. Which I actually like, because it's nice to have a routine, but doesn't make for the most interesting blog content. The other day there were bananas though, which was a nice change!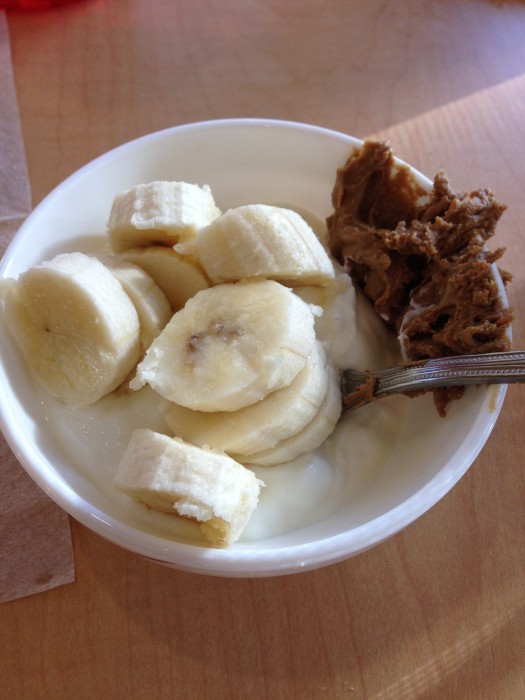 While this lunch wasn't the most exciting, I loved how colorful it was! Mashed sweet potatoes, hard boiled egg, and broccoli.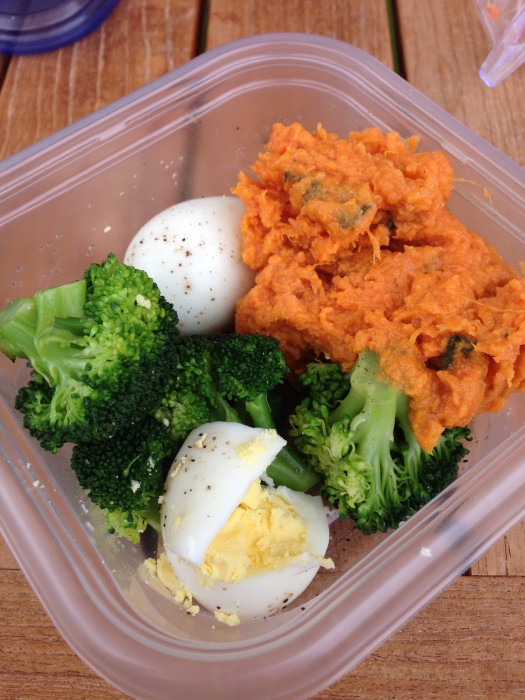 Yesterday, I went out to lunch with my family. My mom and I split a chopped salad (see my version here!) and an arepa with gouda.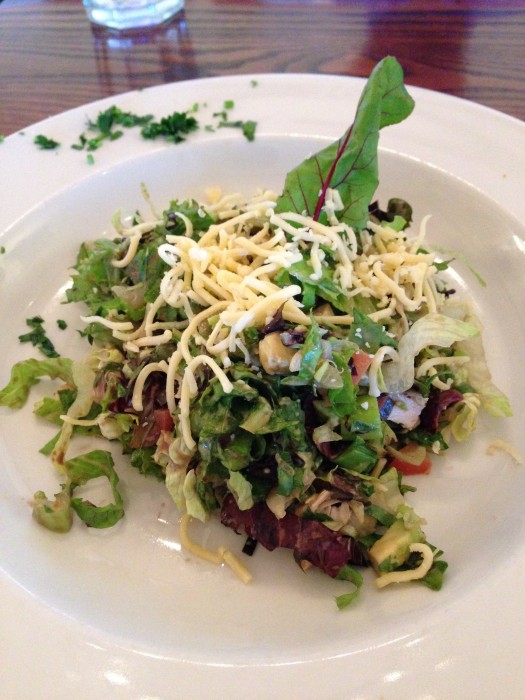 Dinner at the dining hall was meh. The roasted vegetables were great-the food I did get was good, but there wasn't a protein source so my meal felt like it was majorly missing something.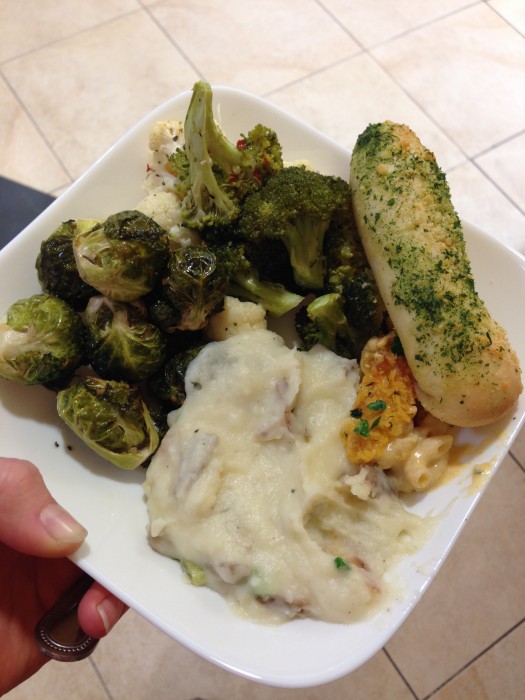 I remedied that by making some chia pudding, eaten in front of the Giant's game.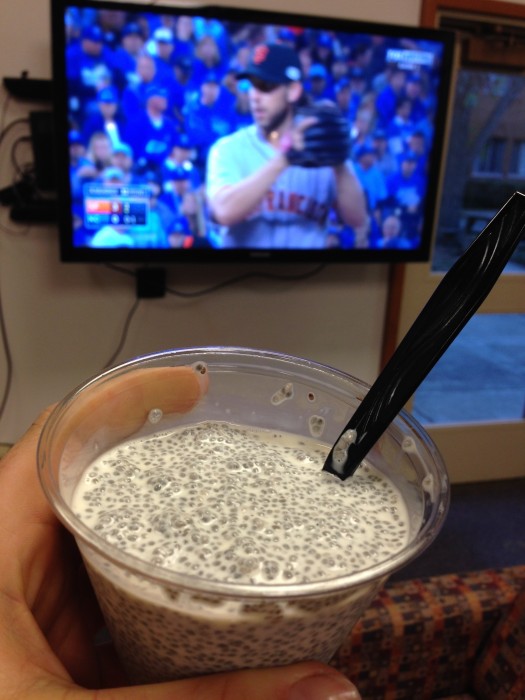 I left it in the communal fridge to thicken, and I feel like people probably judged me heavily because it looks pretty weird!
In terms of life things, I'm officially having a Halloween party! I'm a little obsessed with holidays, and I feel like if I didn't have one, I'd be sitting around by myself on Halloween. I invited people yesterday, and have zero idea what type of turnout I'll get. On the plus side, my high school friend is visiting, and she's very artsy so she can help decorate!
Other life news: this gum. It tastes like love and happiness.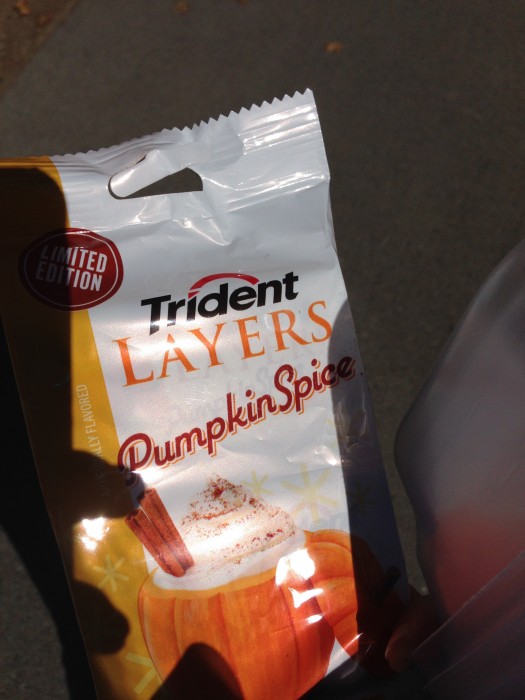 Also, I love my Giants and I love my friends.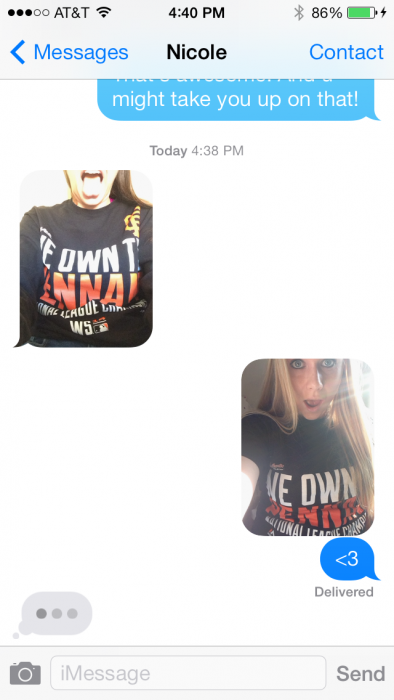 SO HAPPY about yesterday's game! I've planned my whole life around the games so it was great to get a win! So happy guys, you have no idea. Let's hope we keep this up!
What have you eaten lately?