Happy Friday! Who's ready for the weekend? My night will be spent on schoolwork. Meh. On the plus side, I was reading some of my posts from this time last year and they were so much more sad-my last fall was so much harder!
Anyways, I've been working on CS since my last class. Until my next class in a little bit which is CS section. Which is directed followed by CS lecture. After which I'm going to lock myself in a coffeeshop off campus and work on my CS problems.
YAY.
On the fitness front, I went to Crossfit this morning so I wouldn't waste time this afternoon waiting for it to start and I can get to work sooner. I had plans on running this evening before locking myself in said coffeeshop, but I can. not. walk.
Yesterday I did squats. And while I know it's a bit early for Halloween, I'm definitely rocking the Frankenstein walk. Yesterday morning's workout incorporated a new piece of equipment for me-the stair climber. I wanted some low intensity cardio I could zone out for, so I spend 45 minutes on that thing. The good news is that I didn't fall off…I followed that with 8 minutes of 2 squats every 30 seconds, for a total of 32 squats. I didn't even go that heavy-last time I used 20 pounds more (and then I REALLY couldn't walk the next day). But man. Ow.
Foodwise, breakfast has been yogurt bowls.
And lunches have been packed or bought quickly. The first is a Trader Joe's salad that I really enjoyed!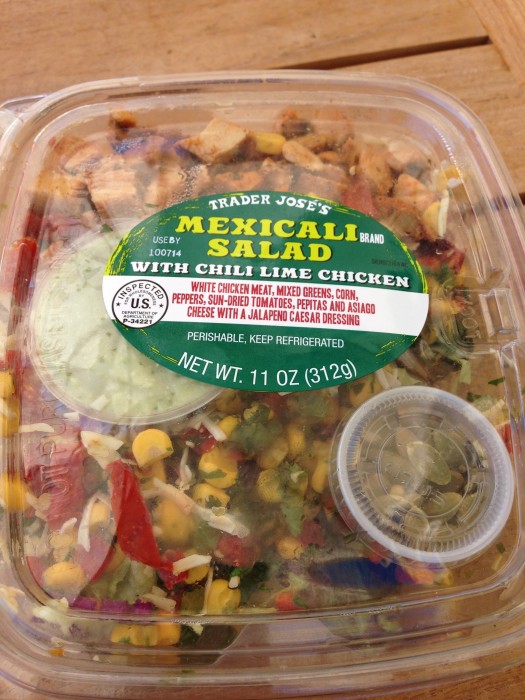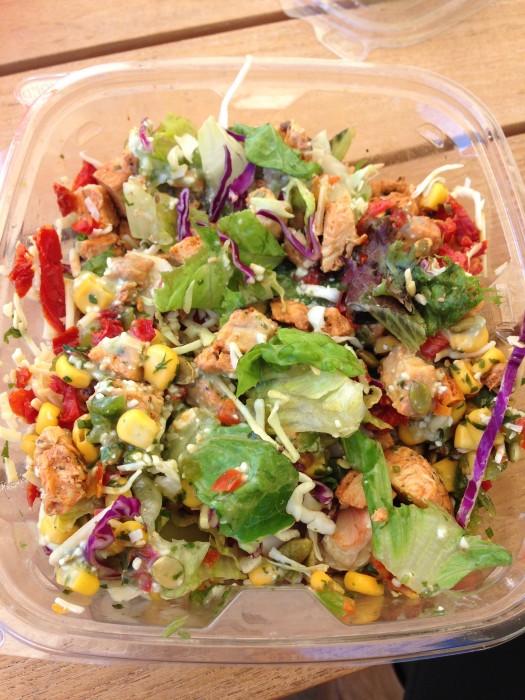 Yesterday before lab I was starving so I ran to a cafe for a quick turkey, cranberry, and brie on whole wheat.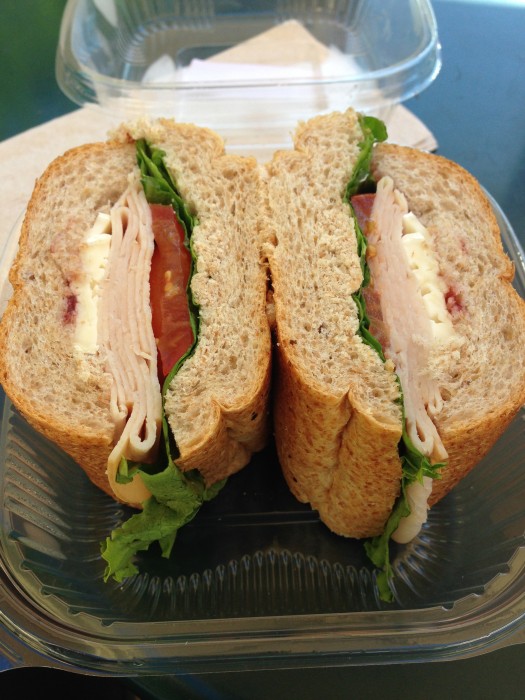 Lunch today was an old classic from the summer-green bean salad with balsamic vinaigrette, dried cranberries, and sunflower seeds. Plus a little turkey stolen from the dining hall the night before.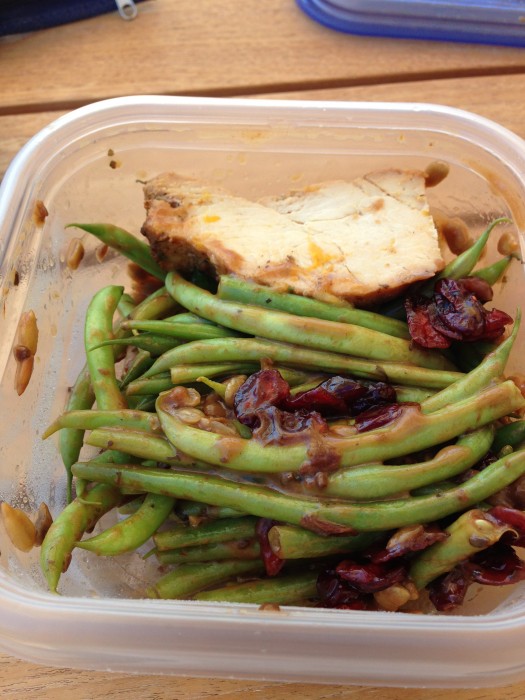 In addition, last night I learned the true meaning of the "death" in the death by chocolate cake at the dining hall. Yeahhh I felt like death! I seriously could not focus on anything, so I went outside and practiced my jump roping. Note to self-next time: LONG SLEEVES! I have some nice little welts on my arms now. Cute.
Ok, now I really need to get back to CS….