Hello! I hope everyone's week is going well. I started my morning with an early spin class, followed by a nice long post-breakfast nap.
For breakfast, I was planning on having this: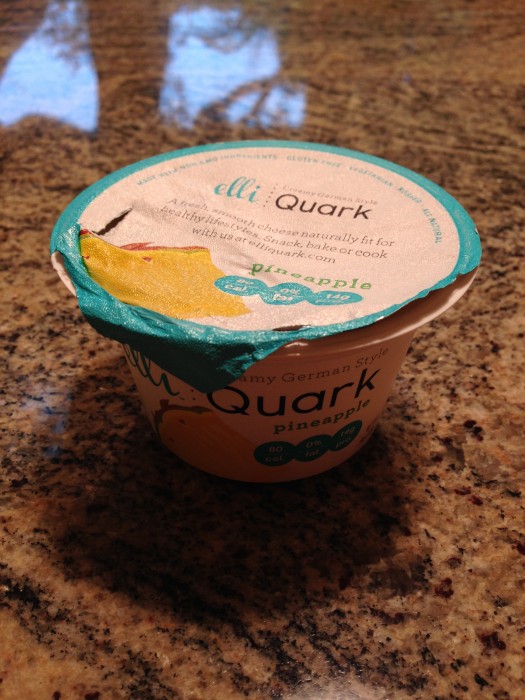 I've seen it around the blog and twitter world a bit-it's a soft cheese that is eaten like yogurt but it doesn't have the tangy taste. I had high hopes.
Well, it was terrible. I couldn't eat more than a bite. It tasted like chemicals. It was sweetened with both sugar alcohols and stevia, so from the start I wasn't a fan of the ingredient list. And sugar alcohols taste especially weird in dairy. On the plus side, there were real chunks of pineapple. As far as the whole soft cheese concept, I think I'll reserve judgment until I try the plain flavor with no sugar alcohols or stevia.
Instead, I had a coconut Chobani with sunflower seed butter and a side of roasted carrots. I've been looking for coconut Chobani for no less than a year at every grocery store I've gone to and I finally found it!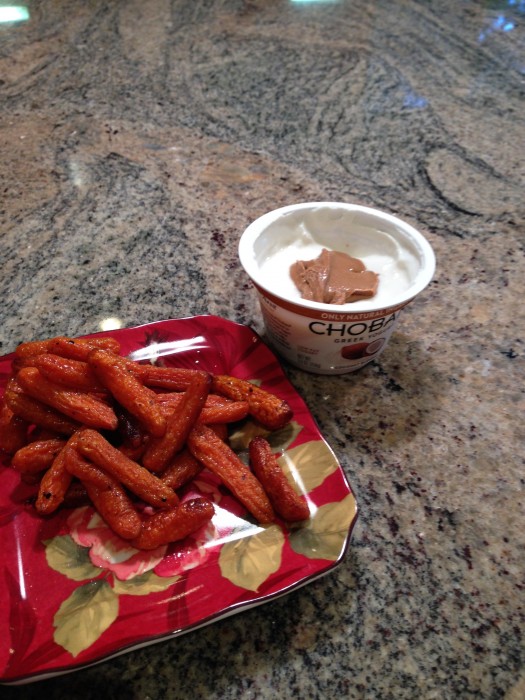 For lunch, I had leftover BBQ chicken with cumin roasted purple cauliflower (that color is so much more exciting!) along with some unpictured grapes and crackers.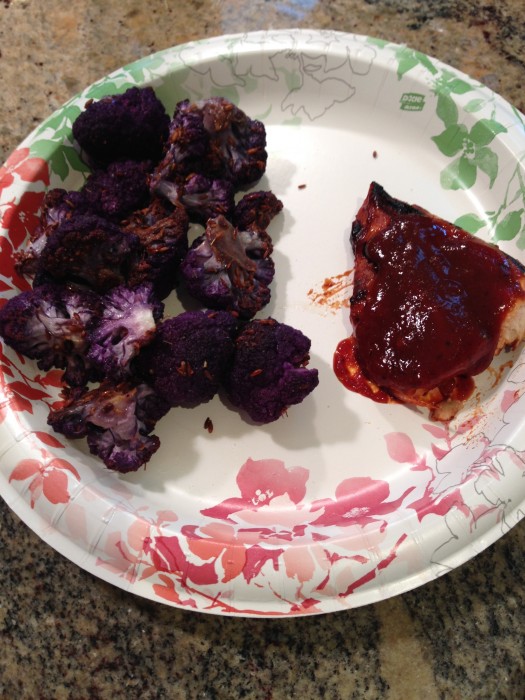 After lunch, I was looking something up on the internet and I found a reference to what was supposed to be an amazing cupcake place near my home that I had never heard of. Given all my DC cupcake expertise,I felt it was my duty to taste them. I feel like my entire summer was preparing me for that moment. So off I went with the company of my mom.
Here's the thing about going with your mother. It's much more socially acceptable to get more cupcakes. The cool thing about this place is they had three sizes-mini, normal, and large. So she suggested we get one of each mini cupcake to try. I have absolutely no problem with that, and this way we got to try all the flavors since my family split the minis. The place was called Libby's-it's in a sort of industrial area at the edge of downtown, and mostly does cupcake orders but they have a ton of "extras" you can just buy (which is what we did).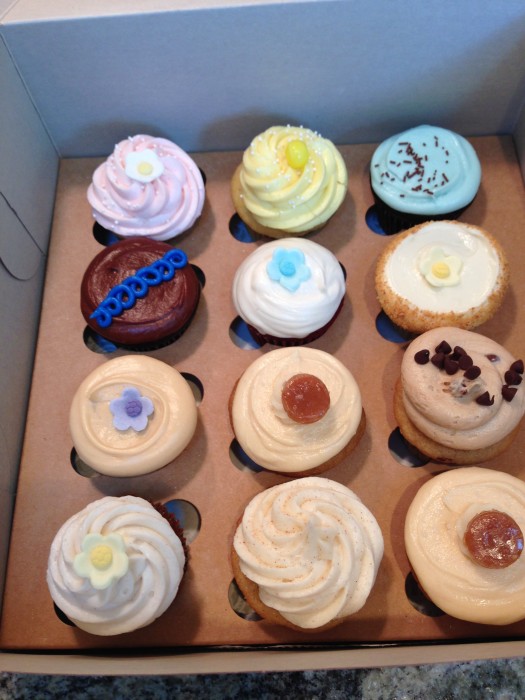 Appearance and flavor selection were on point. To name a few, we got red velvet, key lime, cookie dough, salted caramel, dulce de leche, buttercup, snickerdoodle, and carrot cake. I think my favorites were salted caramel and cookie dough. The frosting on the cookie dough tasted just like cookie dough, but it was light and fluffy. The verdict? Definitely going back.
For dinner, we had butternut squash macaroni and cheese from Cooking Light. This recipe is amazing and the only one we ever made-it uses butternut squash for some of the creaminess and you'd never know it!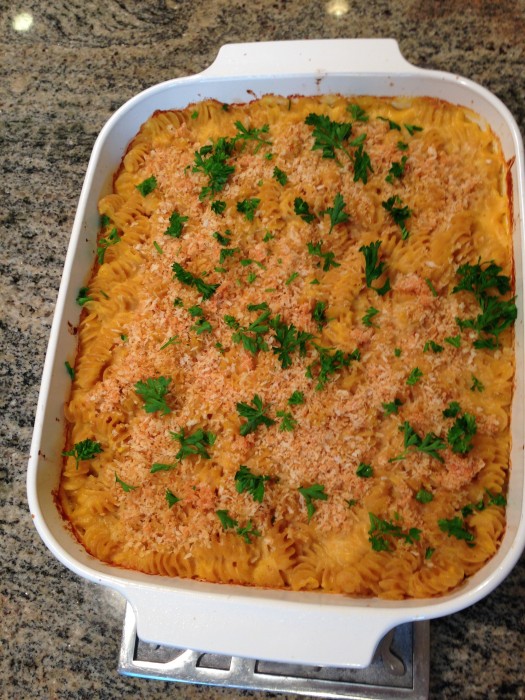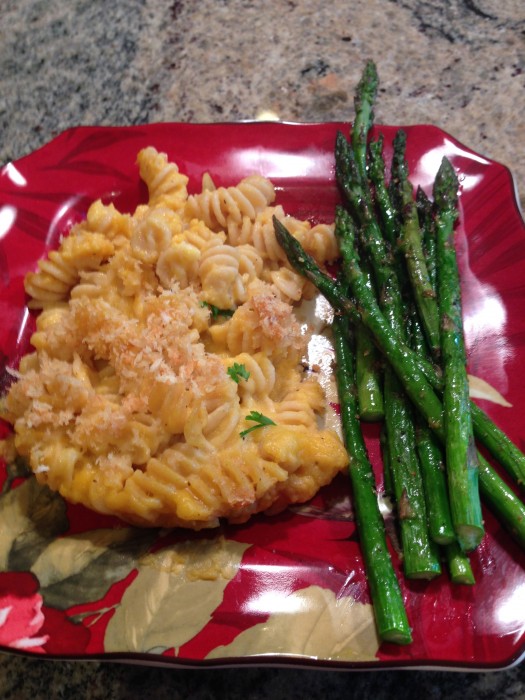 In terms of entertainment, I have a couple of things to share. First is this book-The Price of Inheritance, by Karin Tanabe.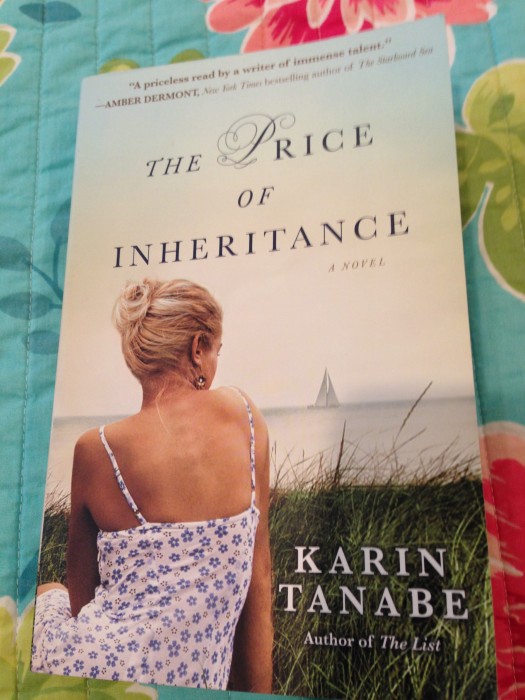 The author is one of my friends from run club in DC, so I was excited to find her new book at the bookstore. I'm really enjoying it so far, and highly suggest you go out and buy it! It's really well written and I love her writing style.
Another fun thing-has anyone seen the Cropfit Subway commercial? I love it-it's especially funny because some of those things are a lot like some of the stuff we do. Now where can I find a giant pumpkin?
What book are you reading now?