Hey guys! I hope everyone's week is going well. Today I want to share my little road trip with you guys!
Immediately after my race, I headed home to shower and pick up my dog for a little family trip.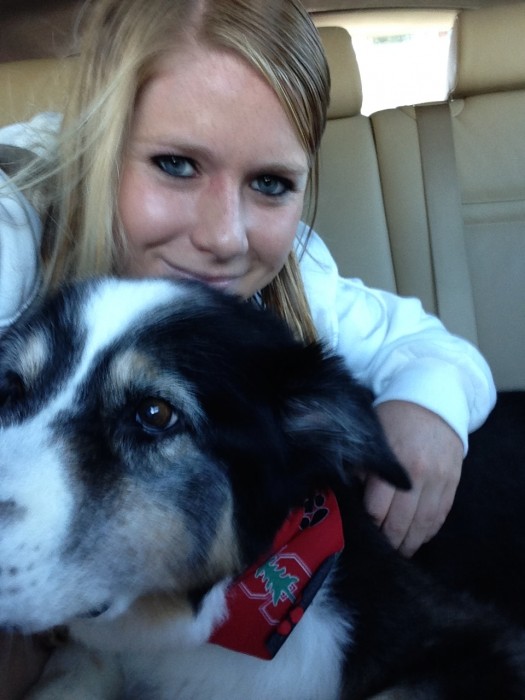 My family always goes to Napa over Thanksgiving, but this year we decided to do a quick trip before school started since we didn't have a vacation this spring/summer. We've also never taken my dog before!
We arrived in time for a late lunch in St. Helena. Luckily, the area is very dog friendly and we were able to eat outside with my dog.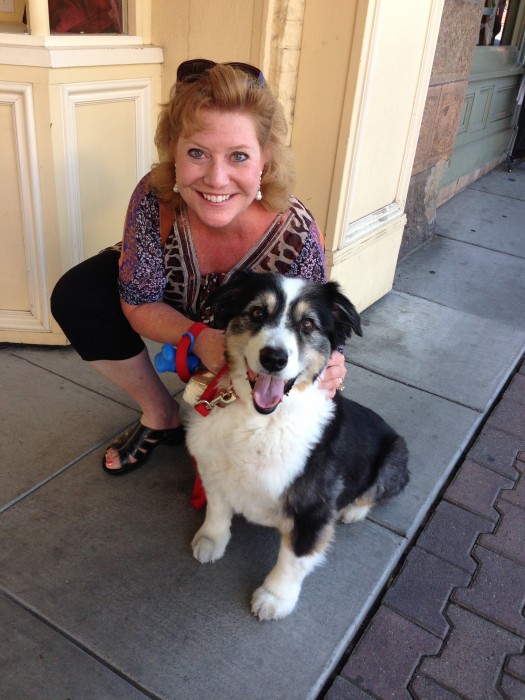 We went to a place we discovered last year, called the St. Helena Bistro. They had the most amazing brussels sprouts ever, and while those weren't in season yet, I still ate very well!
To start, we shared bruschetta and a grilled artichoke. Both were fantastic.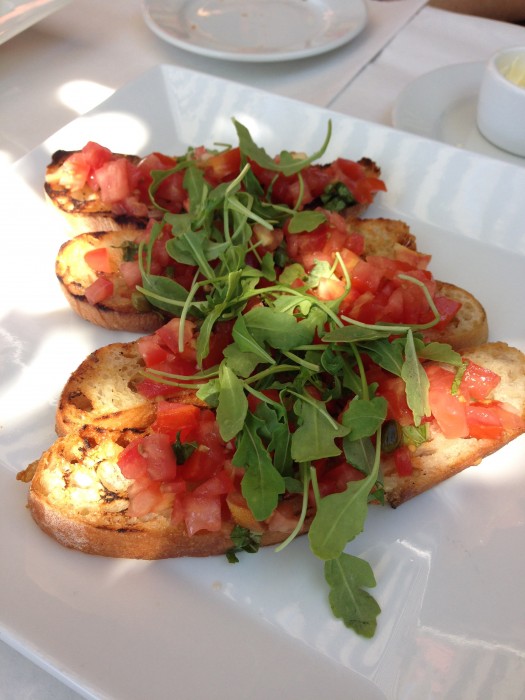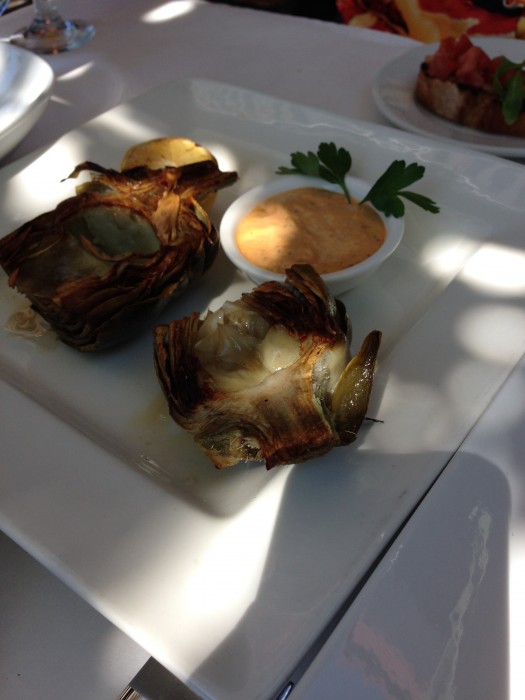 For my main course, I went with a salad with avocado, heirloom tomato, fresh mozzarella, and olive oil.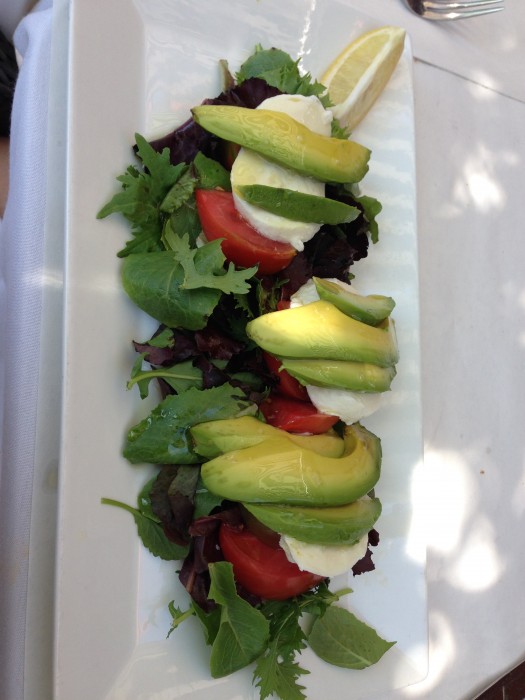 It was delicious and so fresh! We also shared a dessert-crispy banana with chocolate gelato.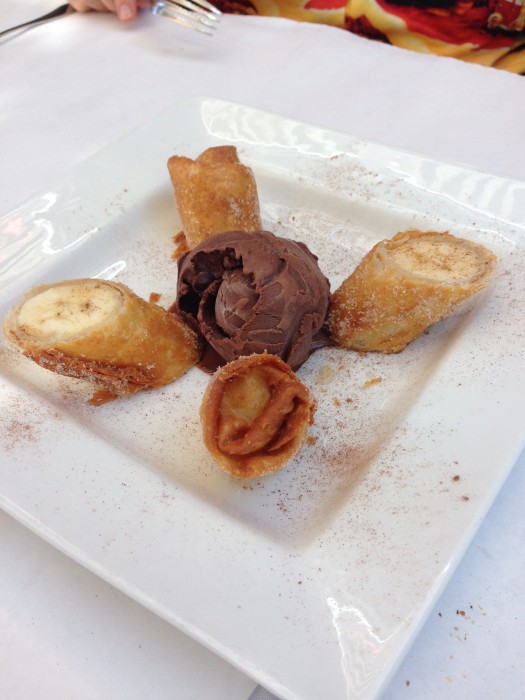 We walked around St. Helena a bit, and stopped in an olive oil store for olive oil and barbecue sauce tasting. Another must visit place in St. Helena is Woodhouse Chocolates. They have the most amazing candies-the fresh mint tastes just like eating a mint leaf.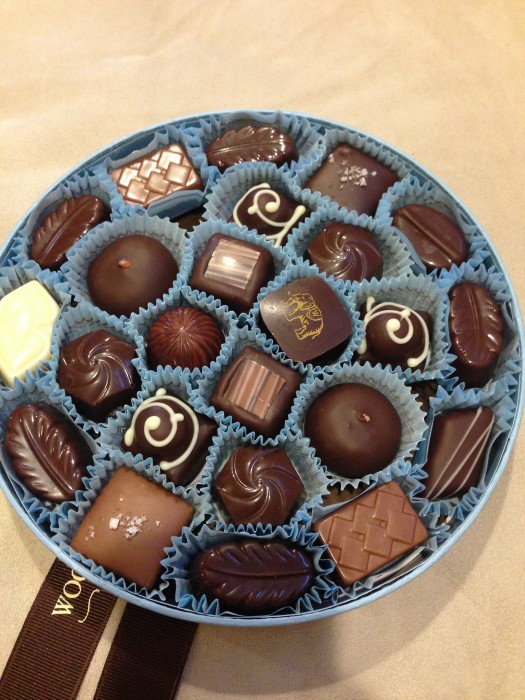 After walking around in the heat, we checked into the hotel to relax and watch some football and baseball before dinner. Dinner was a place in downtown Napa I found as one of the top things to do in Napa. They were known for their pizza, so we chose to split a couple of pizzas and some appetizers, starting with a simple salad with lemon vinaigrette and parmesan.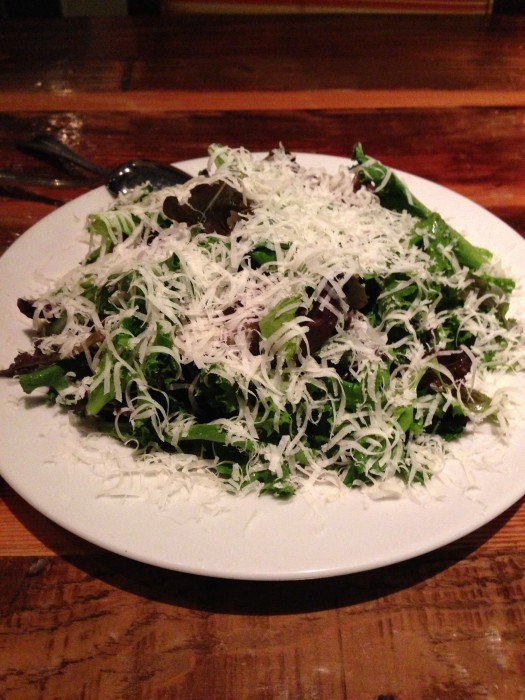 The other app was creamy polenta with grated cheese on top.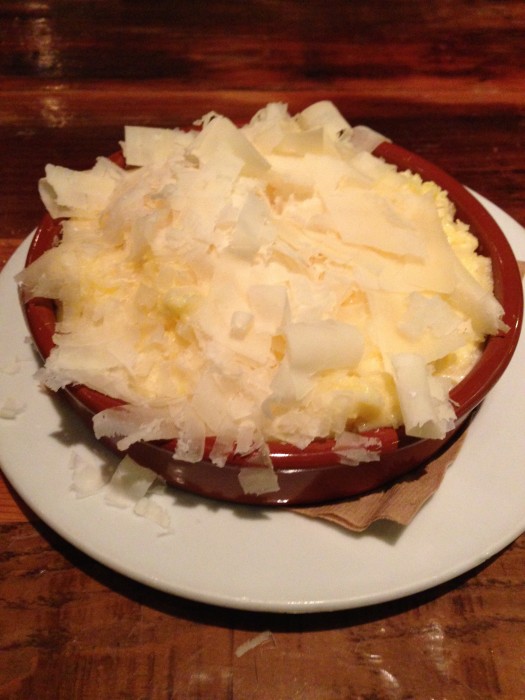 The pizzas we chose were margherita and white cream with shaved truffle. Obviously, the truffle pizza stole the show. I've never actually seen a truffle before-I've only had truffle oil before so this was quite the treat!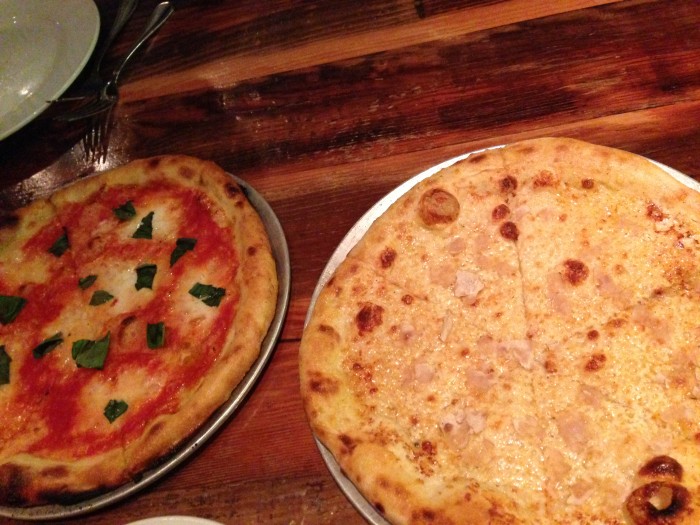 On the way home from dinner, we stopped for dessert at another place in downtown Napa, Grace's Table. We split a vanilla bean cheesecake, devil's food cake, and chocolate mousse with brandy cherries.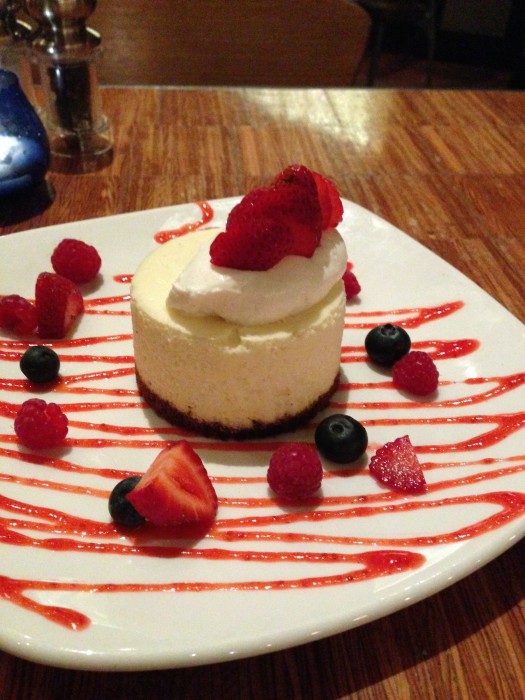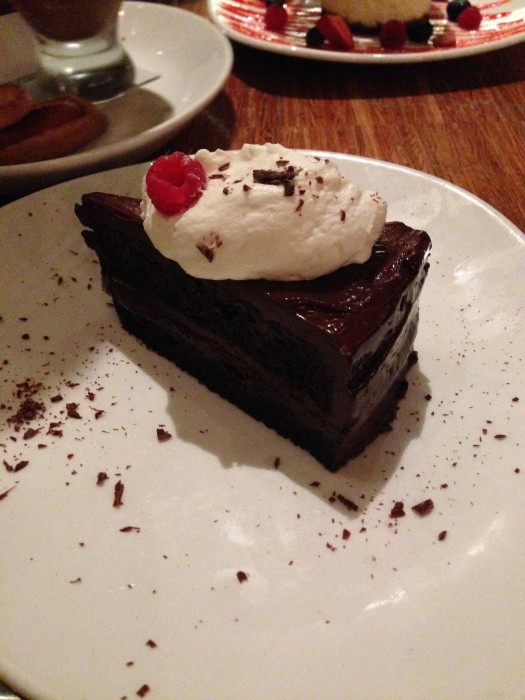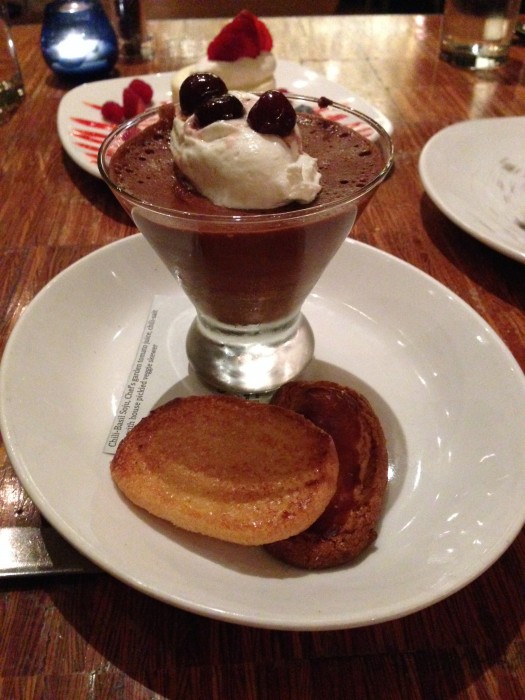 The next morning, after a quick hotel breakfast, we visited the Petrified Forest, which was dog friendly. This is an area where trees have basically been turned to stone as the result of a nearby (now dormant) volcano erupting and spewing ash everywhere, followed by flooding over the area. It was amazing-the trees looked just like a normal log, but they were stone!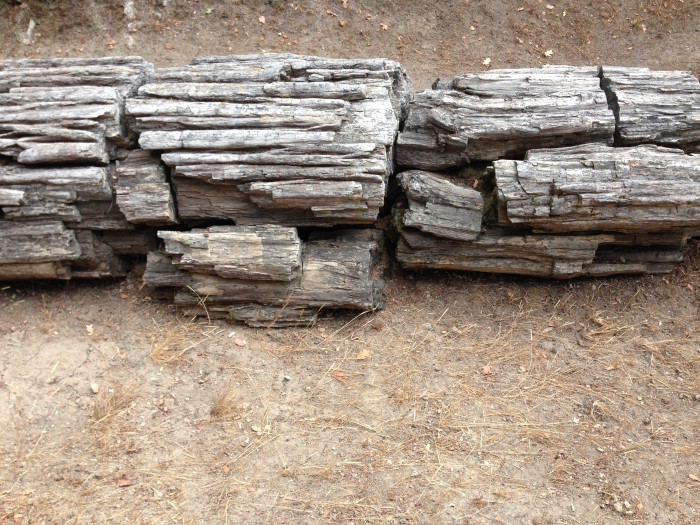 We went on about a mile hike through the forest to look at the trees and some ash fall. My feet were not feeling so hot post-race day, and walking was not pretty at all.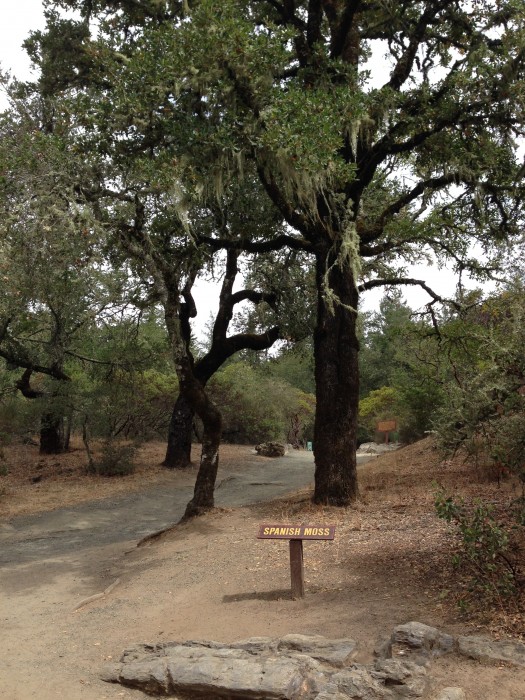 The photo below is a Manzanita tree-it looked like someone had dripped red paint all over the bark-it was an amazing looking tree.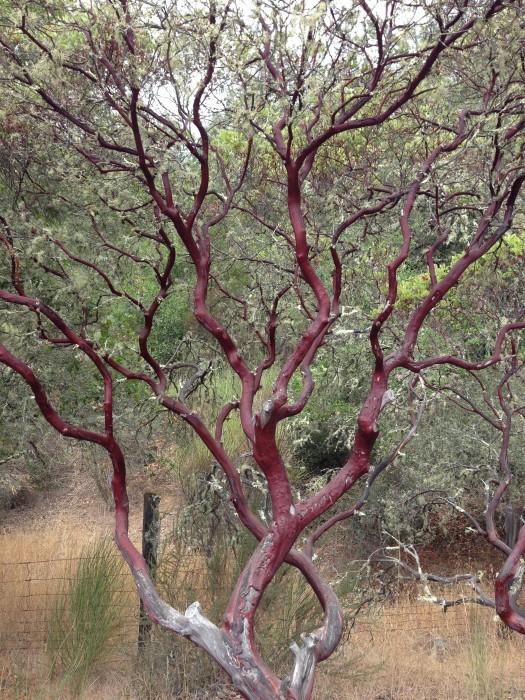 The next picture is what the petrified trees look like when they were first discovered and before they have been cleaned and exposed.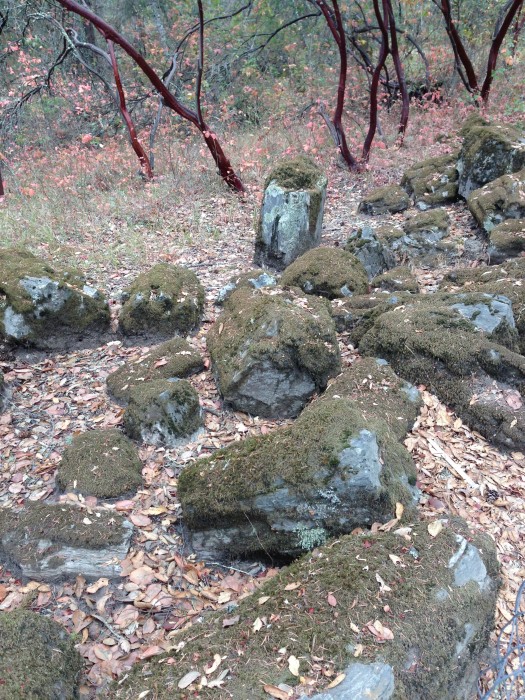 When we went on the path to see some ash fall, we had a great view of the former volcano.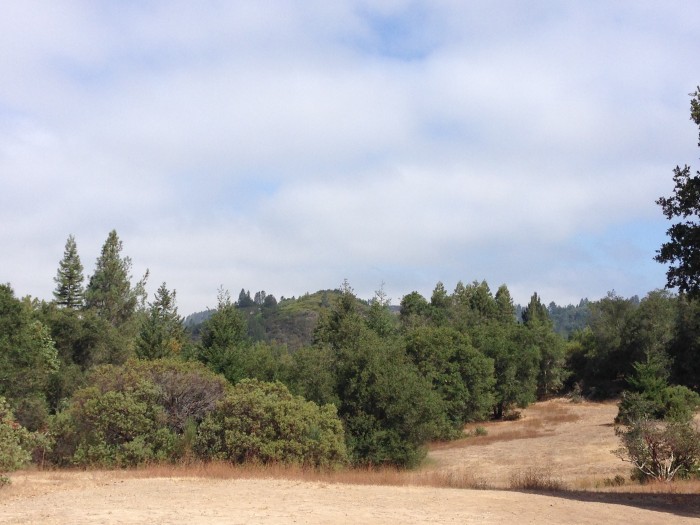 And here's a shot of me with all the pale and sparky ash.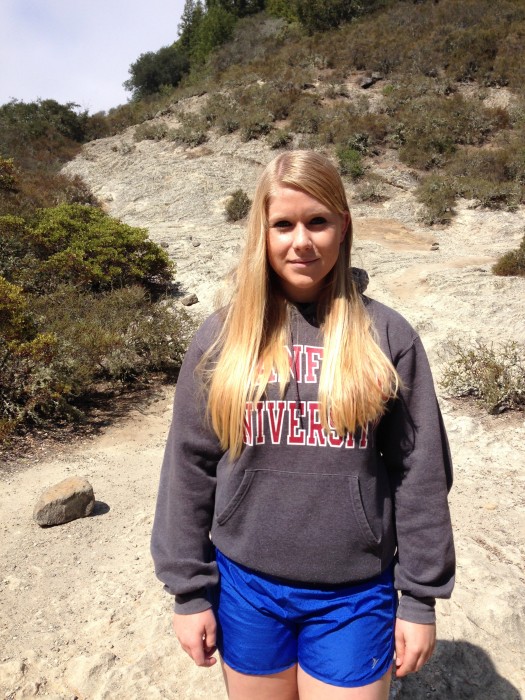 And another picture from the hike. My dog is quite photogenic!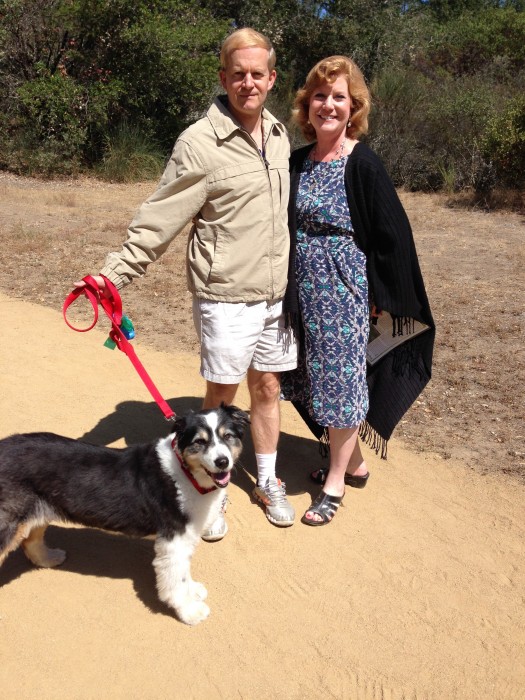 Afterwards, we headed back to downtown Napa to Oxbow Public Market for lunch. It's an indoor market with places to eat and buy gourmet foods. We went to a place we discovered last year that appeared on Diners, Drive-Ins, and Dives for their arepas. They were so, so delicious. I got the vegetarian on a sweet corn arepa, which was filled with tofu, fried plantain, avocado, and black beans. So, so good.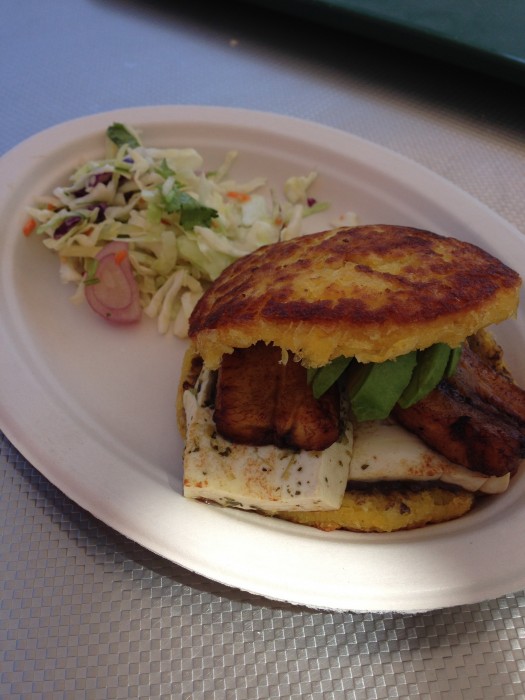 For the last hurrah before returning home, we went to a highly recommended (by the Internet) bakery called Sweetie Pie where we shared a coconut raspberry bar, salted caramel fudge cake (my choice), and chocolate soufflé cake.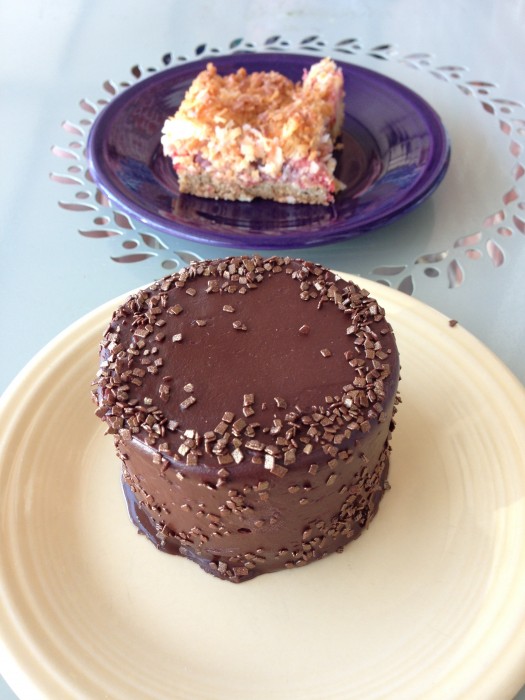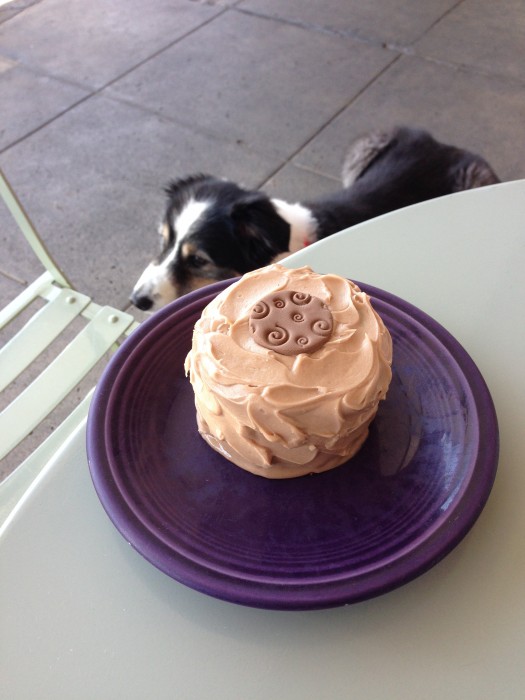 Then it was time to say goodbye to Napa, and we headed home.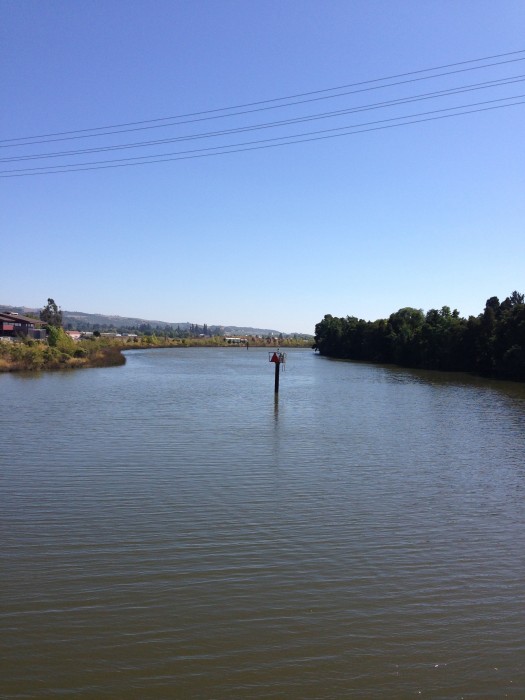 We haven't taken my dog on a trip in years, but luckily this area is very dog friendly. In addition to lots of outside seating and water bowls for dogs placed outside, almost everyone who passed us stopped to comment on how cute he was and to pet him, which he of course loved. One funny thing is that even though he's 13 now, almost everyone asks if he's a puppy.
He clearly had a great time, and slept the whole way home.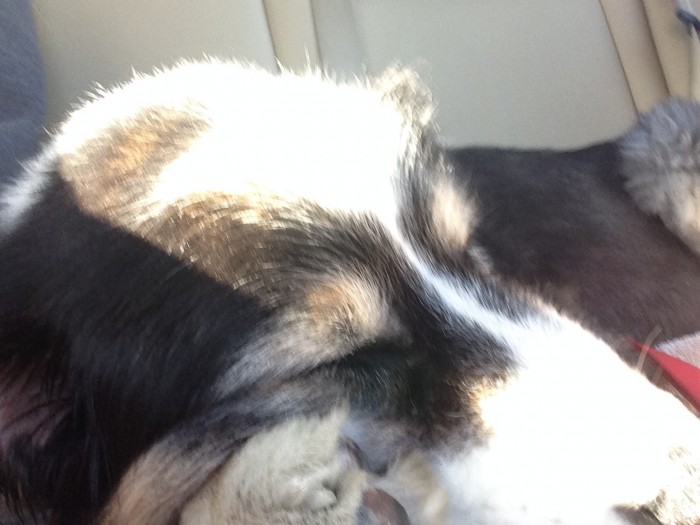 Overall, it was a really fun couple of days! We did some different things that were more dog friendly, and had a great time!
Do you have a vacation spot your family likes to go?