Guys. I have a recipe. I know, it's been a while, right?
But first, a couple of things.
1. I'm trying to do some work on the blog. Does a right sidebar appear when you view my blog? It should be there but I can't get it to come
up on my computer and I can't figure out why…
2. I have some food pics first.
I had the best morning yesterday-I went to Crossfit and had my baking in the oven by 9am. I love jet lag. My before Crossfit breakfast was
random but functional.  A biscuit+roasted carrots+watermelon.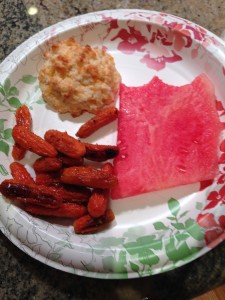 Lunch was a hummus veggie wrap-whole grain wrap, red pepper hummus, lettuce, tomato, cucumber. Delicious. Plus more watermelon. And
muffins.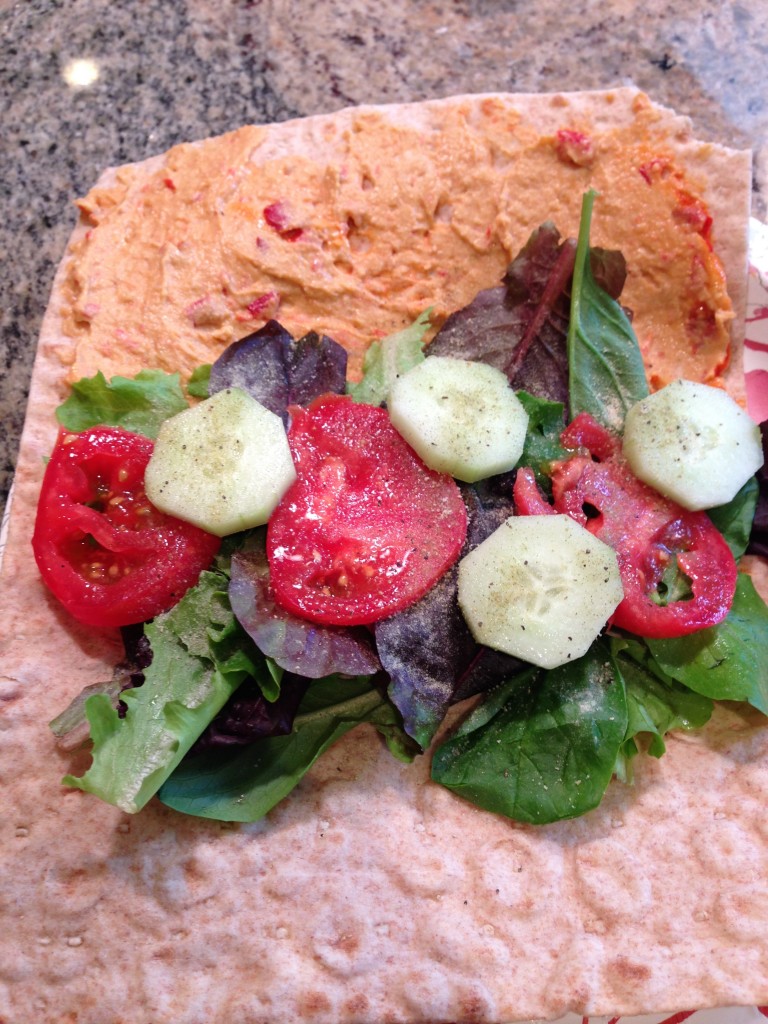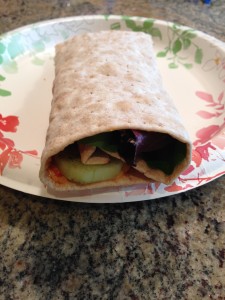 And then dinner was take out-terikayi chicken tacos.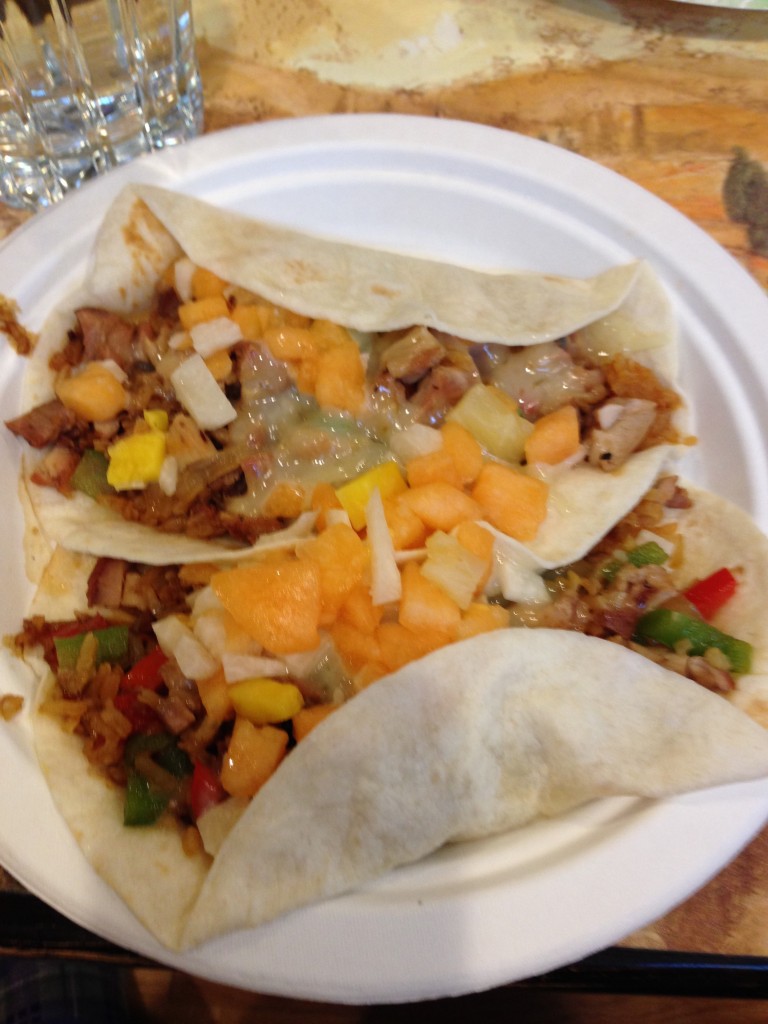 And homemade guac and salsa.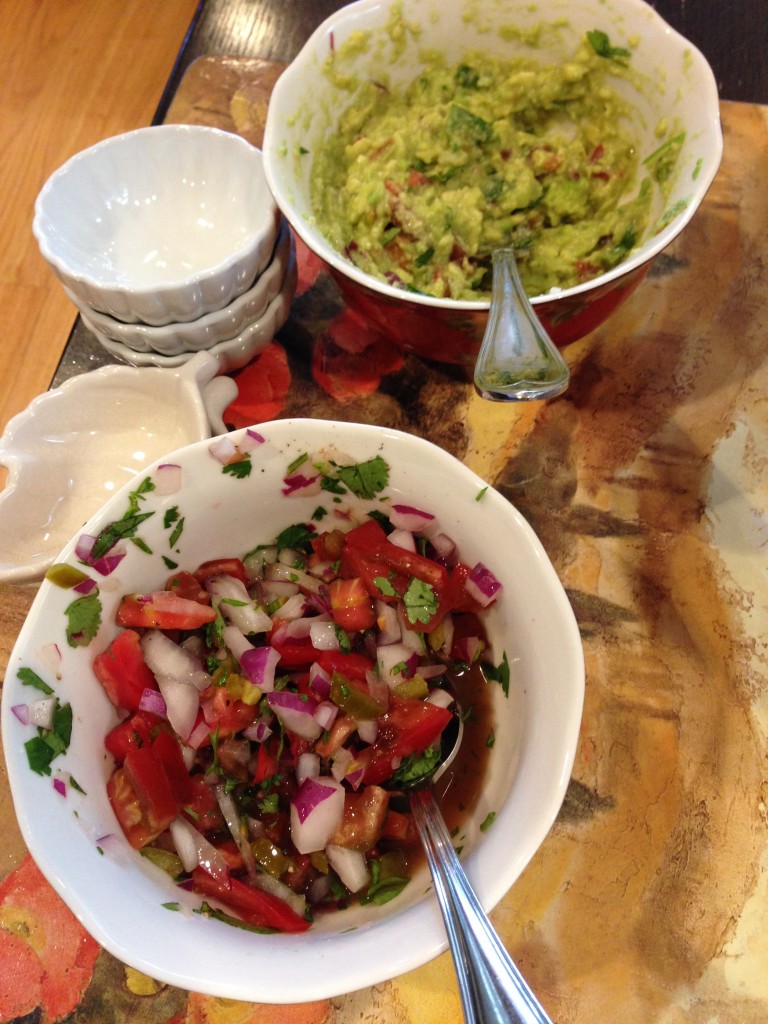 Also-I haven't unpacked yet. You want to know WHY I haven't unpacked yet?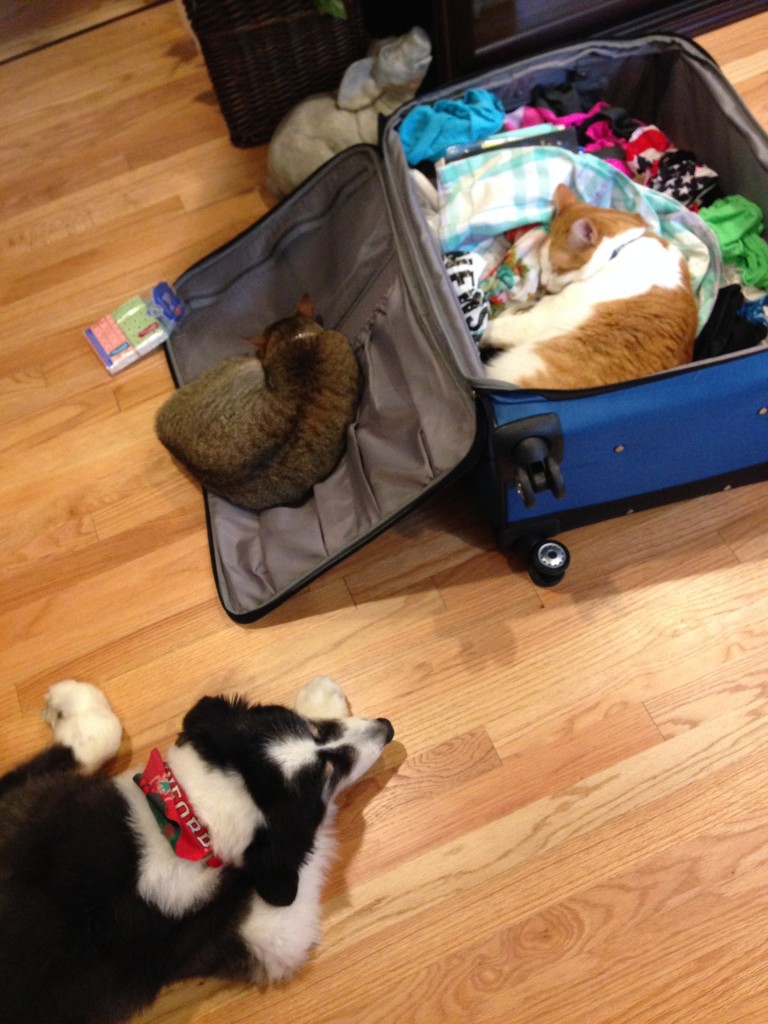 They were on it ALL day.
Ok-recipe time! This recipe can be used in parts or all together.
Chocolate Muffins with Ricotta Orange Filling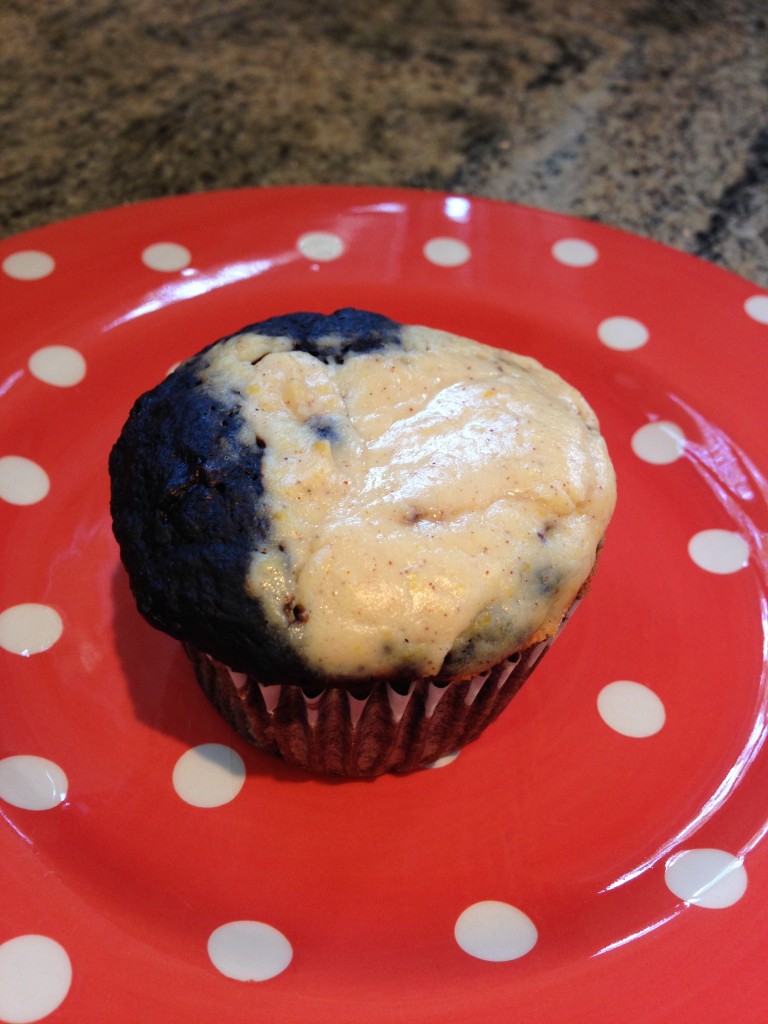 The ricotta filling is from a recipe we used when I went to a culinary bootcamp for school lunch cafeteria workers for work. It originally was
used as a fruit dip. The recipe makes a bit more than necessary for the muffins so I recommend dipping some watermelon or oranges!
Ricotta Orange Filling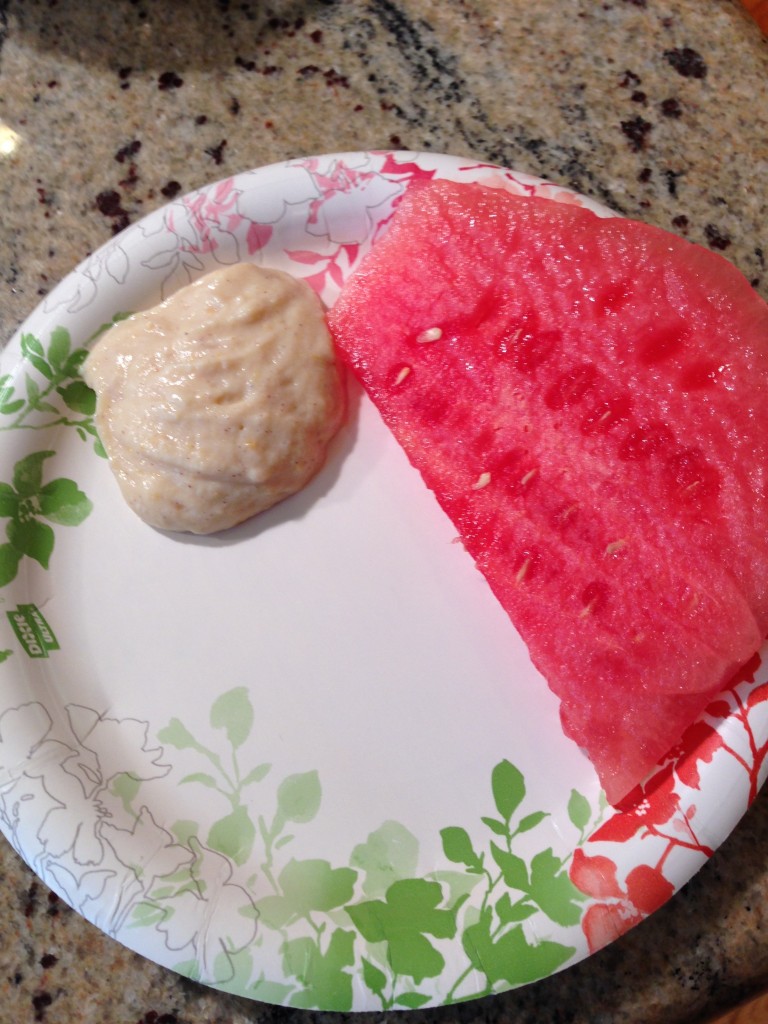 Ingredients:
15 oz reduced fat ricotta
1/4 c orange juice
3 T honey
1 1/2 t orange zest
1 1/2 t vanilla
1/4 t cinnamon
Instructions: Beat all ingredients together in a medium sized bowl until smooth.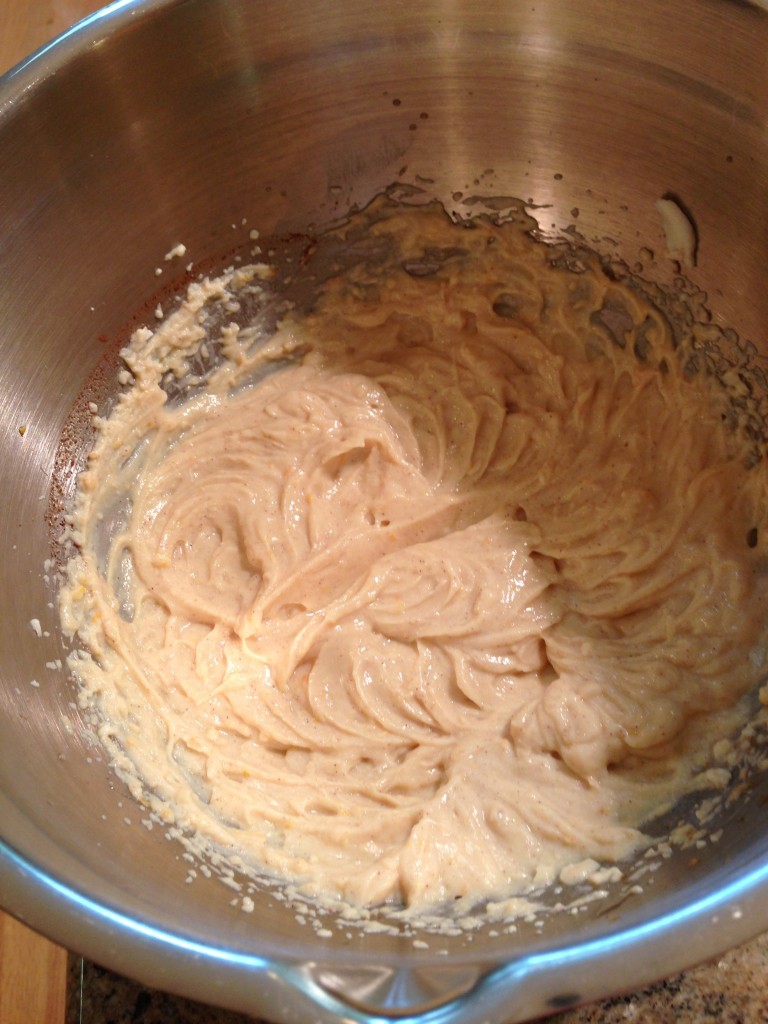 For the chocolate muffin:
I used the recipe for my double chocolate banana bread (I swear you won't taste the banana here so it won't
clash, I promise!), although I only used 3 bananas.
Ingredients:
3 ripe bananas
1 egg (or 2 whites)
2 T oil (I used canola)
1/3 c milk
1 t salt
1 t baking soda
1/2 t baking powder
1/2 c cocoa powder (I used dark chocolate, hence the color)
1 c flour-I used whole wheat pastry
1 T honey
1/3 c bittersweet chocolate chips
Instructions:
1. Preheat oven to 350.
2. Mash bananas and mix all ingredients besides the chips.
3. Stir in chips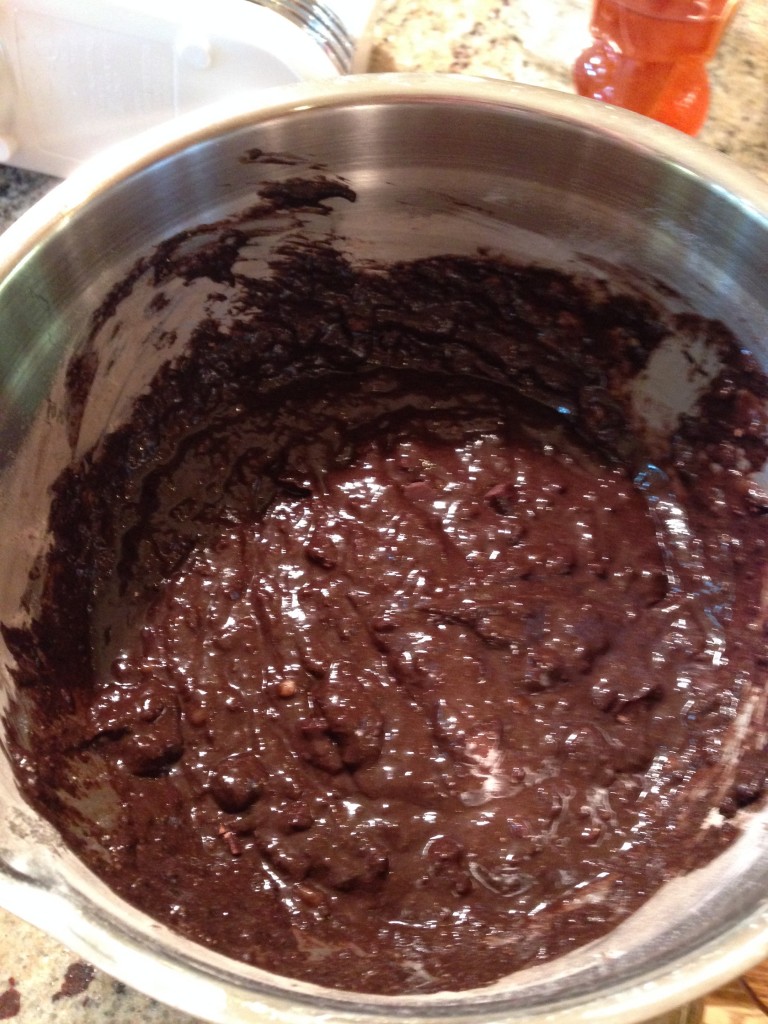 4. Line a muffin tin with 12 muffin cups. I also highly recommend greasing the tin so that the oversized muffins come out more easily.
5. Divide the batter into the 12 cups.
6. Place a heaping table spoon (more or less if desired) of the ricotta orange filling on top of each muffin.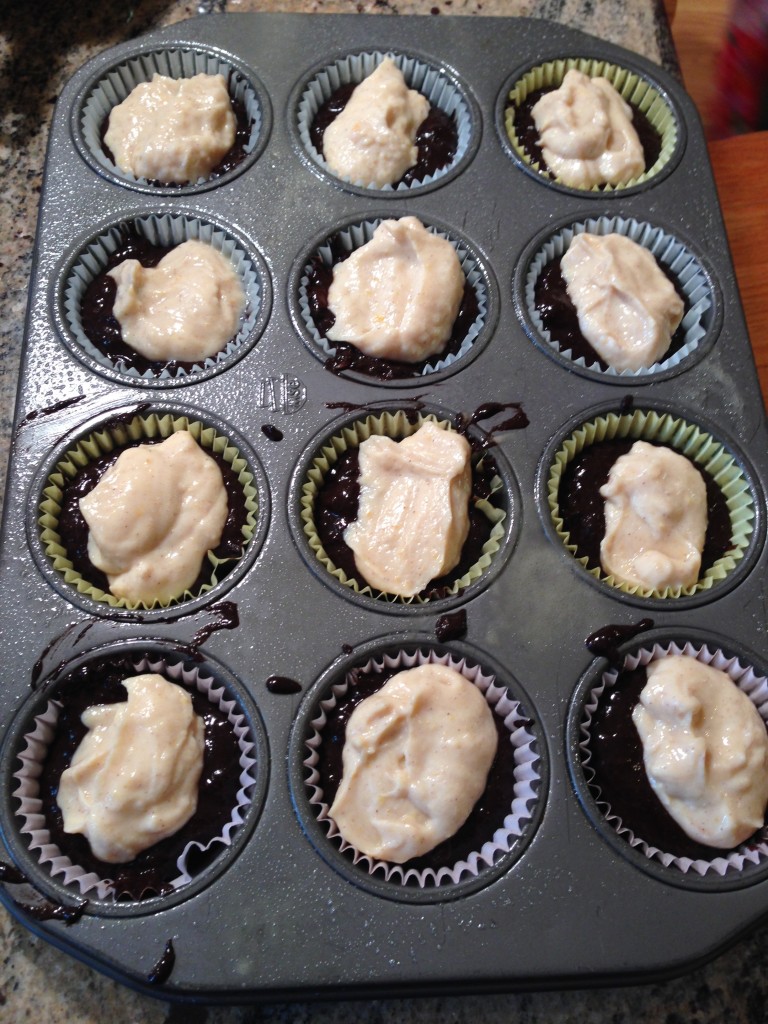 7. Bake at 350 degrees for 20 minutes, or until a toothpick inserted in the center of the muffin comes out clean.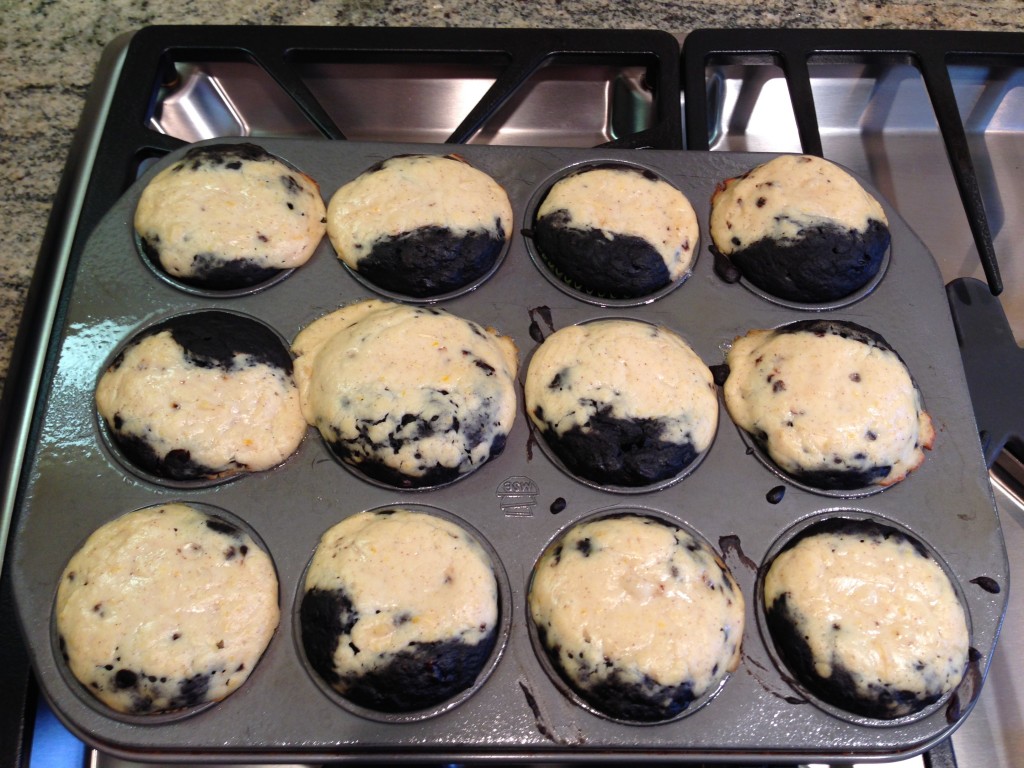 Enjoy!