Happy Sunday! I guess I still have some energy to blog! Today was my longest run of half marathon training, so I'm OFFICIALLY in taper mode! Yay!
Breakfast was plain greek yogurt+sunbutter+banana mashed with cocoa powder.
As for fueling on the run, I spiked my water bottle with coconut water. Worst. Decision. Ever. First worst decision though was buying plain coconut water instead of pineapple. I actually like pineapple-can't stand plain. I thought plain would blend better with my water (that I wouldn't taste it as much) but boy was I wrong. I think I gagged every time I took a drink. Blech.
I actually brought my phone (in case I passed out or died midway-never know!) so I got some pictures of today's scenic route.
I also made myself choke down some water every mile or so. It was hot and humid today so that was a priority.
At the halfway point, I ate my Cliff chocolate goo. I think this is the only brand and flavor I could ever race with. Every other type I've tried (even other Cliff flavors) give me coughing fits. Which is fine on a training run (well, fine-ish), attempting to choke it down without losing a lung would be difficult. I think it is because this flavor is a bit thicker and less sickly sweet. I really wanted salted caramel for this run (because electrolytes) but I didn't make it to the store on time.
I didn't have any expectations on this run, other than to try and finish. From the very start, my legs fell into a faster pace. My calves felt tighter running slower so that was that.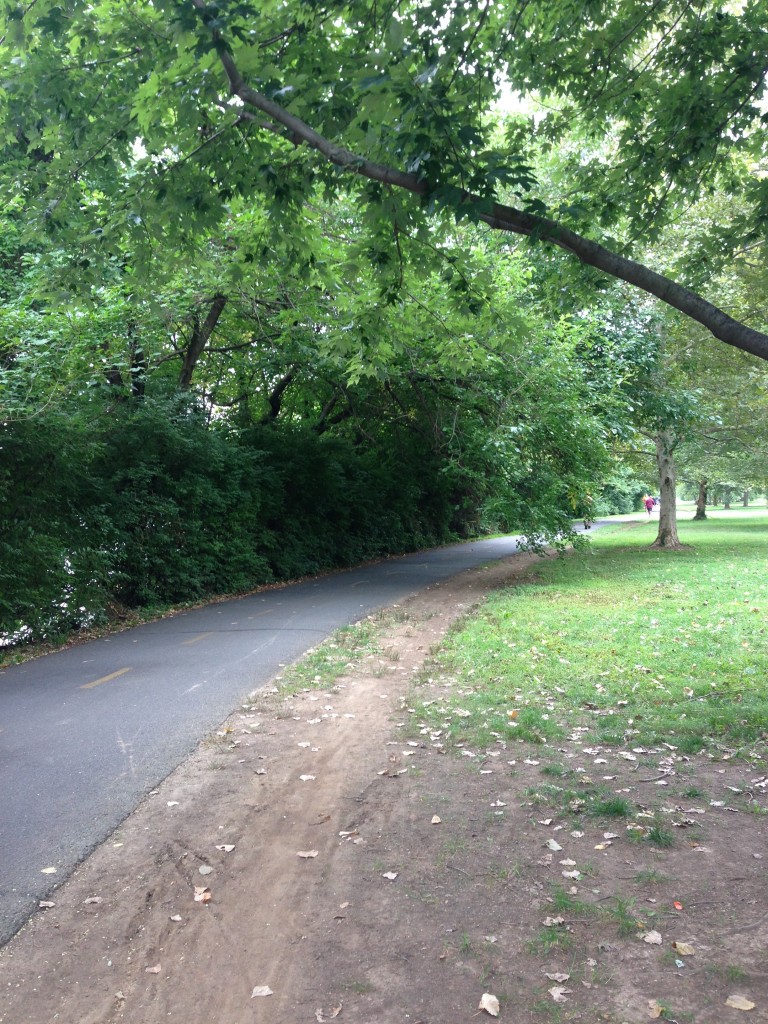 Even though I got a new audiobook last night, I ran to music because I wanted to start with something to pump me up a bit. I didn't plan to have music the whole way, but it was working for me. Plus, my route was pretty interesting and varied. From Georgetown to the river, past Jefferson, over the river to the Mt. Vernon trail, past the airport, back, and then from Lincoln through the National Mall.
I hit Lincoln around mile 10, and it was SO awesome because those were the first working drinking fountains on my run. I only had a bit of water left, and it was the nasty coconut mix so having fresh water was heaven.
Also-funny story. At mile 11, I totally wiped out in from of the Washington Monument. Luckily the ground was smooth stone so I kind of just slid, with just a bit of a scrape and bruise on my knee. Another reason to run in pants!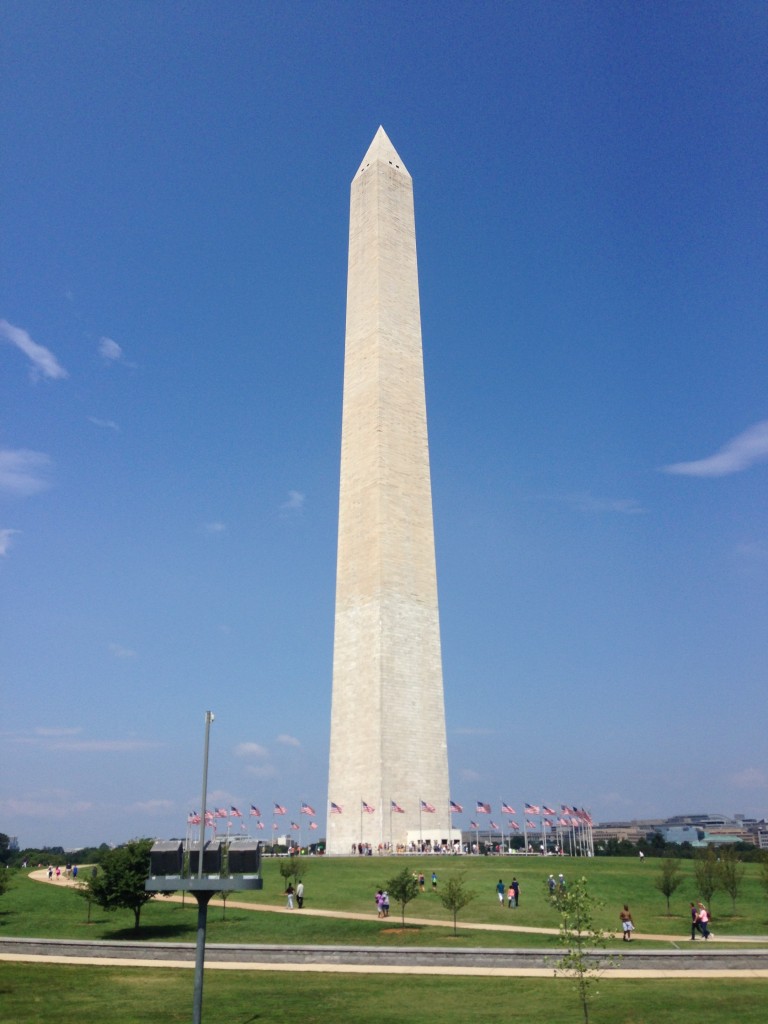 I finished perfectly at my lunch location of choice.
And out of nowhere, I had just completed my best ever 12 mile training run.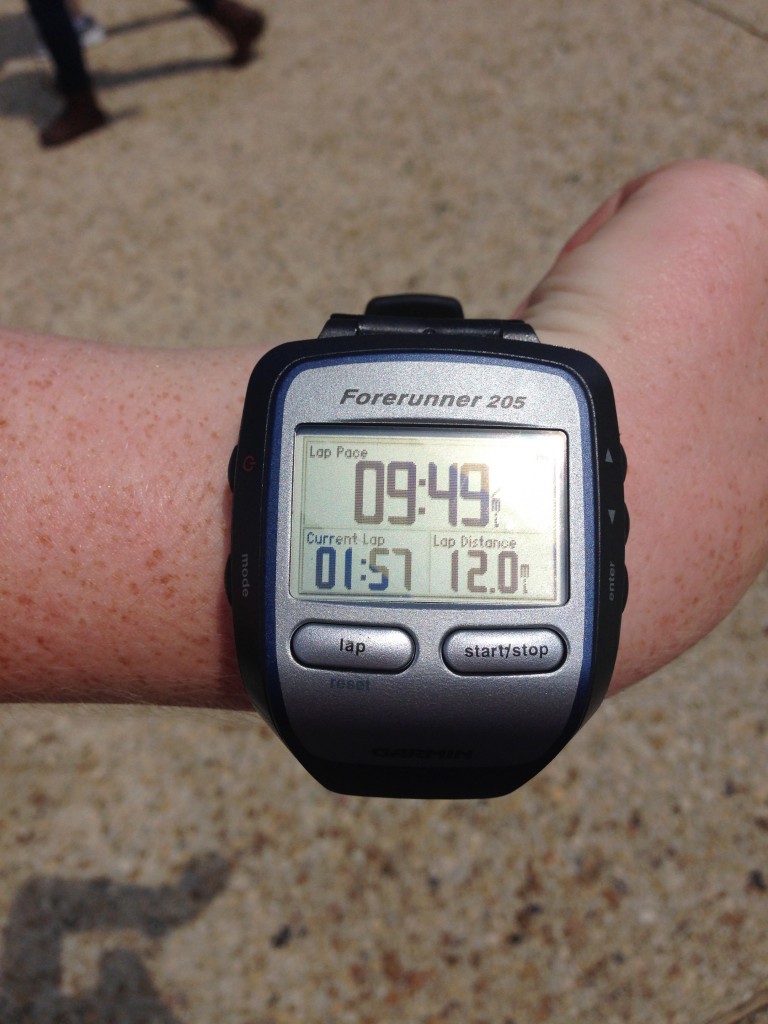 I never really felt like death, and my legs just locked into a rhythm. Hopefully this bodes well for PRing my race! I finished feeling good. And hungry. Definitely an improvement from last week when I just felt kind of gross.
I finished at The Protein Bar, and got a chocolate protein shake and a BBQ chicken "bar-rito" with avocado.
It has quinoa, not rice! So delicious. I'm getting hungry again just thinking about it. Or maybe that's because I ran 12 miles? I honestly think the 11 mile run the week prior in my training plan is one of the worst-or at least it typically has been in my training! I get locked in a bit more by the time I hit the 12 miler. Also-totally random but on the way back I ran into a friend from school on the street who lives in DC!
On my way back, I decided to check one item off my DC dessert bucket list. Chocolate cream cheese muffin from a nearby coffee shop. It was kind of like marble creed/cream cheese. My weakness. So good. I actually had a chocolate muffin the night before the big run, and I think the carb loading helped.
After cleaning myself up a lot, I met up with a friend for frozen yogurt. I wasn't exactly feeling it after the muffin, so I just got tart with fruit.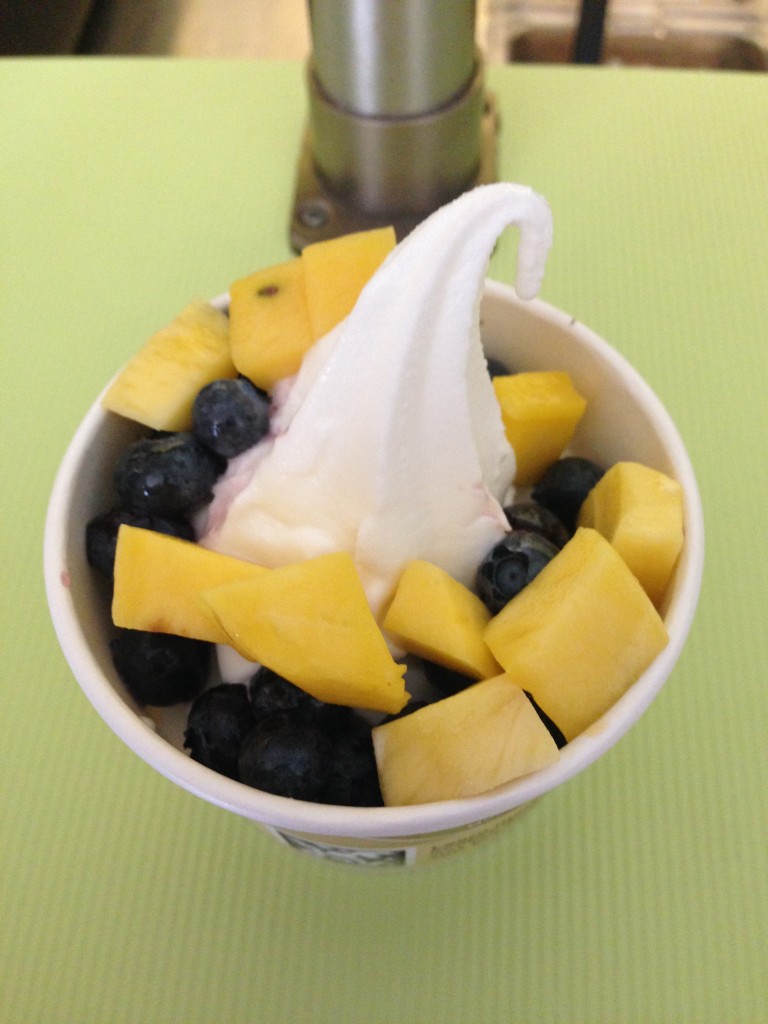 We walked around the National Mall and Capital Building a bit, and then found the Supreme Court!
Take note of the compression socks. Those things are seriously magic.
On my way home, I stopped for a salad-the same one as the other day. It was delicious-feta, watermelon, chicken, etc.
Aaand now I know I'm going to sleep well tonight. I felt so much better all day today than after my last long run! But I am certainly going to sleep well tonight…
What is your worst run of training?