How was everyone's fourth of July?
I had a great one-I'm pretty much in the perfect place for it!
I kicked off the festivities Thursday night. I had planned to do a run club workout that evening but with heavy rain coming, I wimped out and stayed in my bed watching Netflix until the evening when I Metro-ed over to a friends apartment for movie watching and banana bread making. I've been hinting at red, white, and blue banana bread, so here it is!
I don't have a specific amount of the ingredients, but I made my banana bread recipe without any sweetener and added about a handful each of blueberries, raspberries, and white chocolate chips. The only white chocolate chips I could find were mini, and they kind of dissolved in the baking process, but it was still SO delicious!
Friday morning I had intentions of going for a run, but I slept in because my sleep schedule is really off right now-it was much needed!
I met up with my friends to watch the DC 4th of July parade!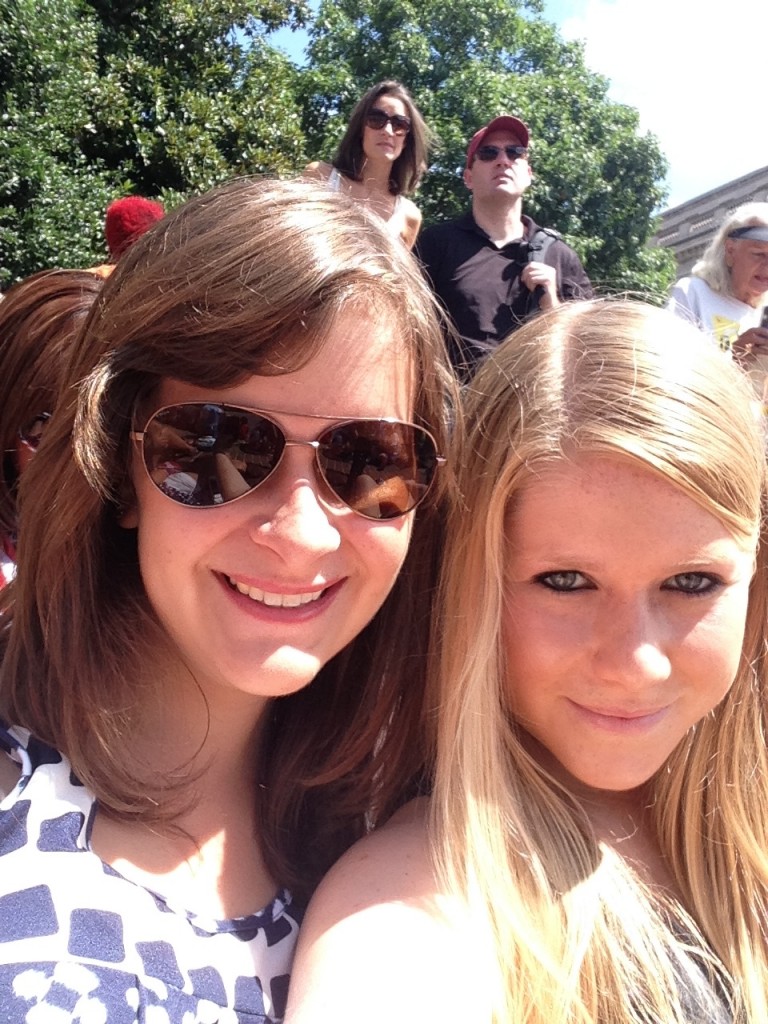 I don't think I've ever been to a parade before! It was fun, and I took a ton of pictures, but I condensed them into a little collage so I don't bombard you guys!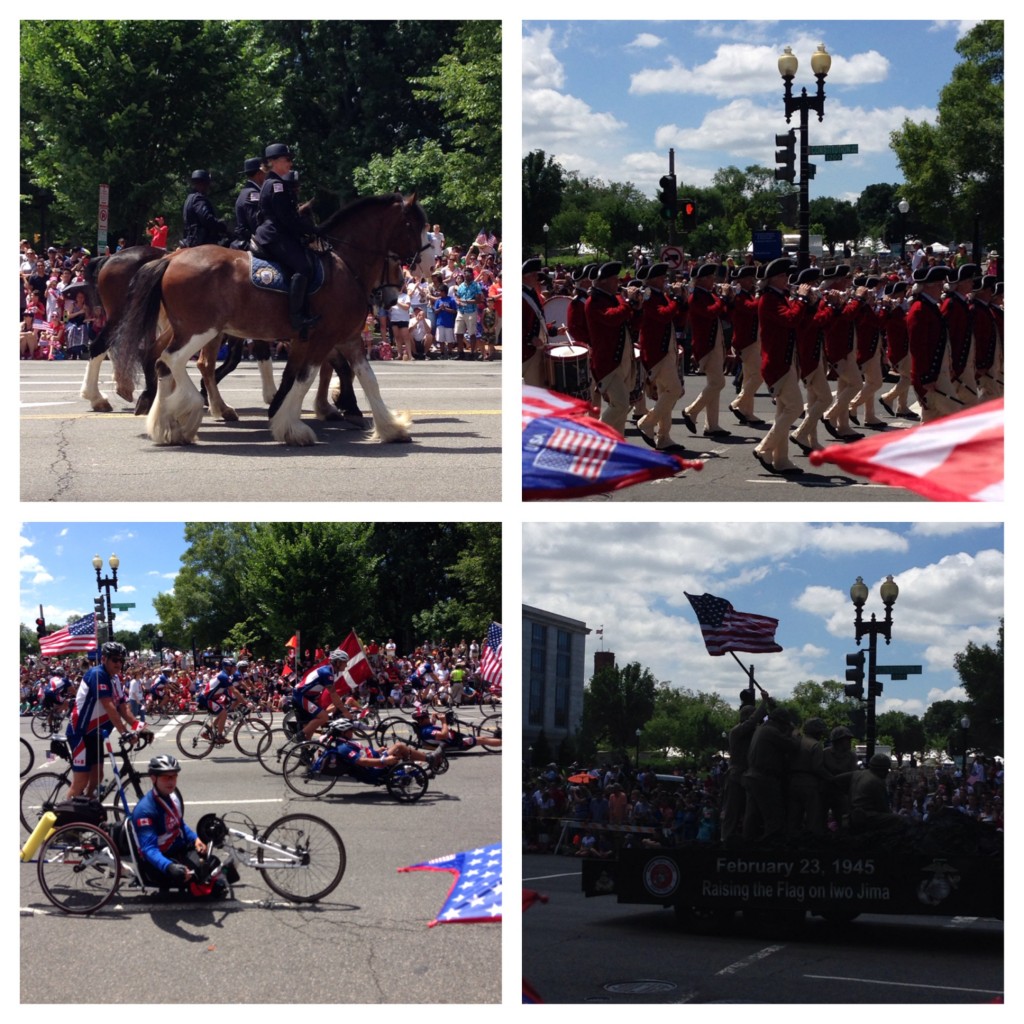 After the parade, we wandered around looking for a lunch place that was actually open. We ended up at a cafeteria where I had a chicken gyro sandwich.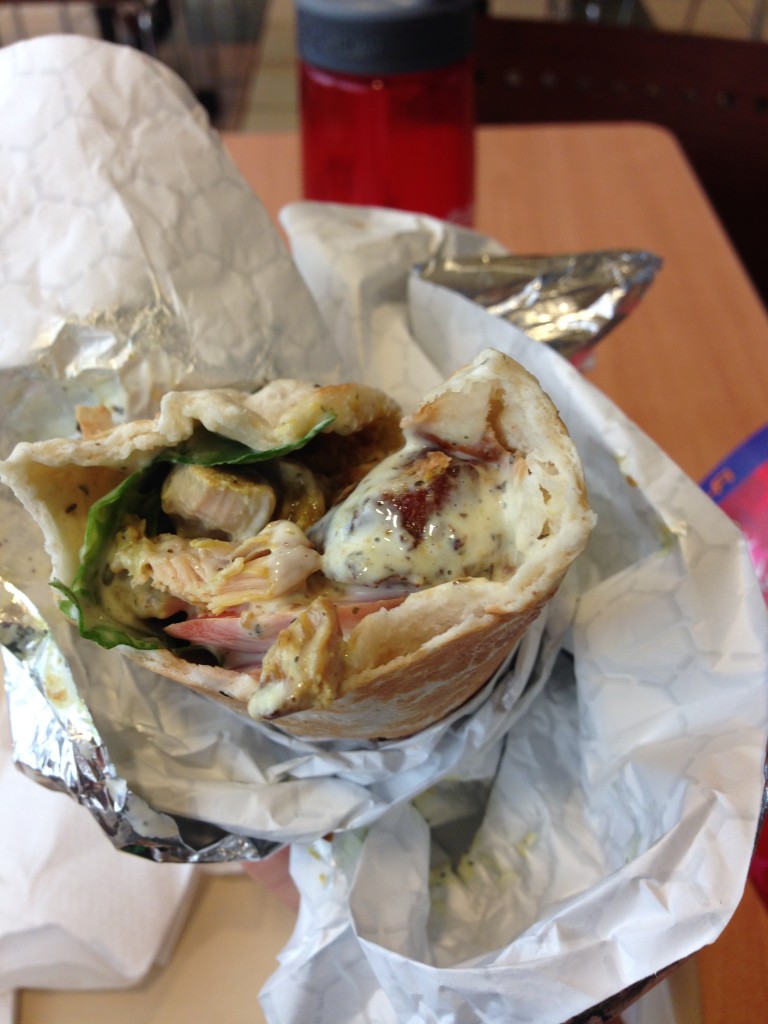 Then, we walked a ways to get gelato. It was perfectly refreshing on a hot day! I had vanilla chocolate chip and dark chocolate.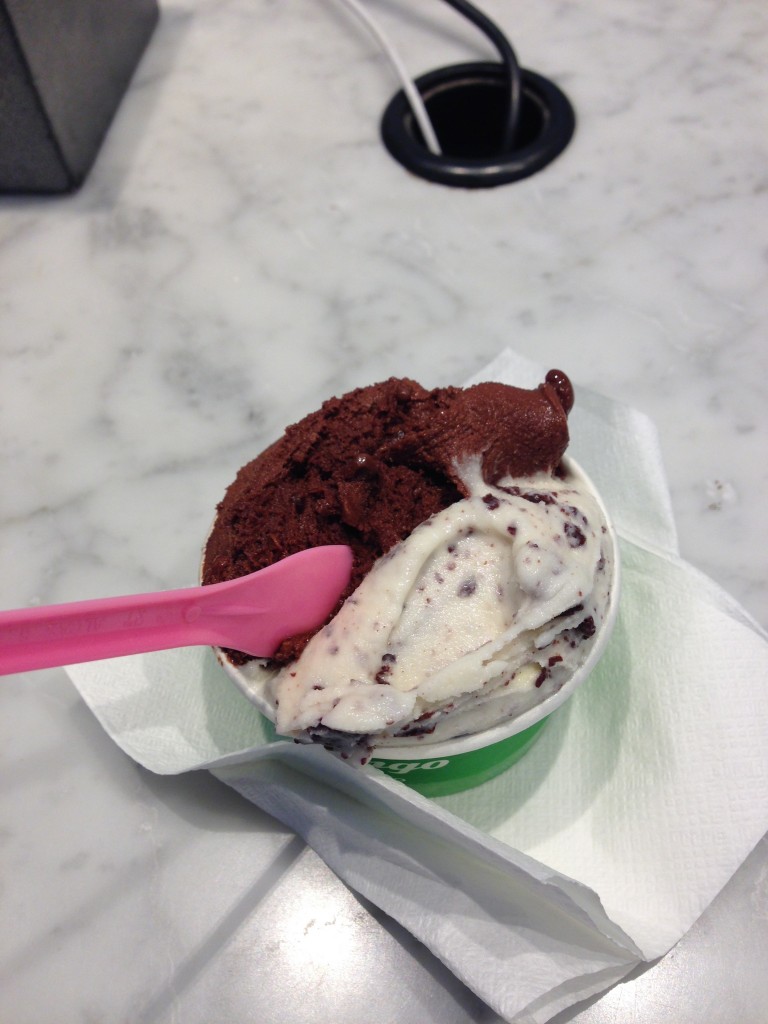 After some downtime and some weirdly shaped sunburns (I always miss a spot! Or two…), we met back up at the National Mall for the concerts and the fireworks show.
Except we never found the concert. We weren't particularly close, and a random weird band was playing on a stage between us and the big main concert. It was ok though-I was mostly there for fireworks!
I swear it was like a movie watching the fireworks with the Washington Monument in the foreground. You know-the end of one of those rom-coms? Just me? Ok…They were really good, and I definitely haven't watched fireworks with that many people before! The amount of screens you could see from people taking pictures was crazy!
I don't understand how people for such good pictures…mine sort of just looked like the Washington Monument was exploding…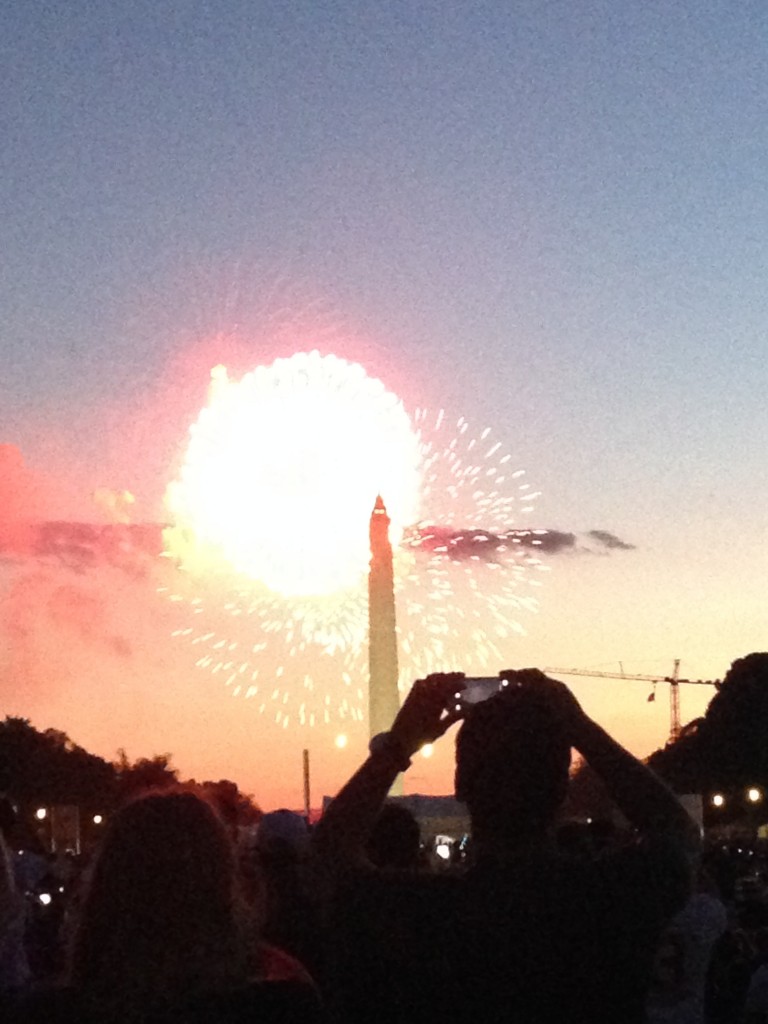 After the fireworks, I experienced the madness that is the Metro on the 4th of July. The first station I tried to go to was so full they were sending people away. The next one was also insane but after waiting in hoards of people to get through the gates, I was lucky enough to be one of the few people to get on the first train that I needed. It was PACKED. And people just kept trying to get on, even as we got further from the National Mall! Even the station I got off at was being held up due to crowds. Crazy!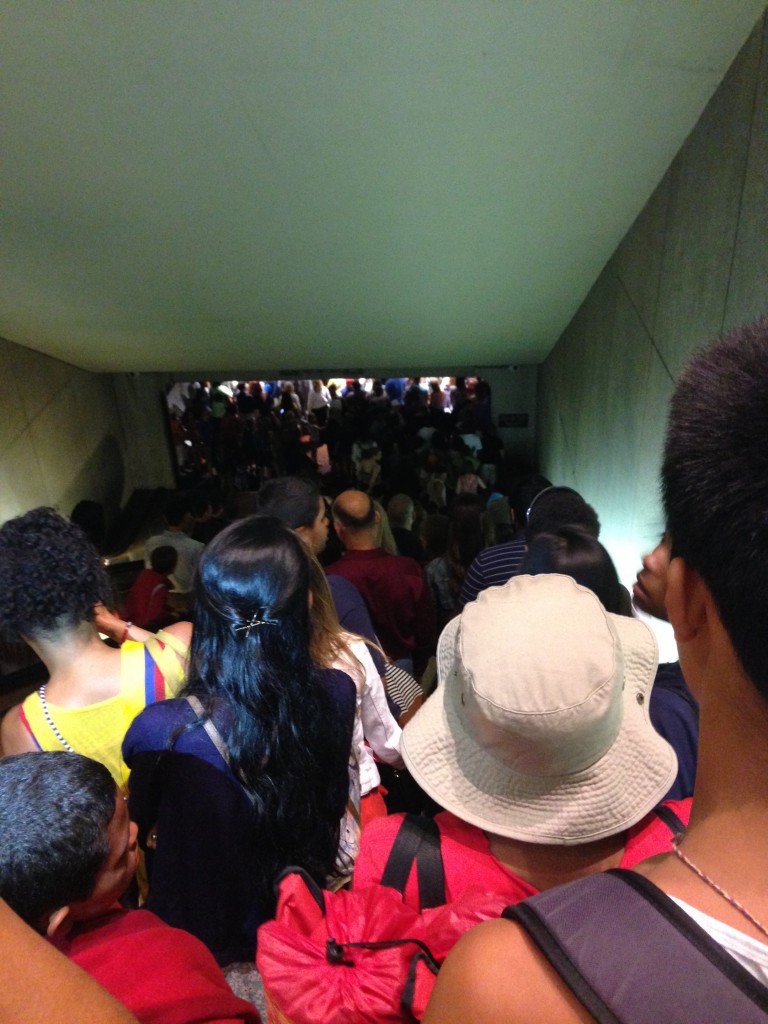 After a couple of rest days, I hit the gym hard yesterday. Since I missed a training run, I started with a treadmill interval workout. 1 mile at a fast pace, then 5x of two minutes at a past pace and two minutes walking. I haven't done this in FOREVER, and traditionally I do it 10x, but I didn't have time for that, or the endurance! It did go better than I was expecting though!
Then, I did a short circuit (like 8 minutes) of push ups, squat jumps, mountain climbers, and sit ups, before heading to a spin class.
The class was AWESOME. The instructor was good and the music was great. I really pushed myself at the end, and the only thing that kept me pushing was seeing the big guy at the froth desk totally rocking out to our music. So great.
Since this post is getting crazy long, I'll finish up quickly. I got a Whole Foods green smoothie, which was kind of watery but that was fantastic because it was so refreshing!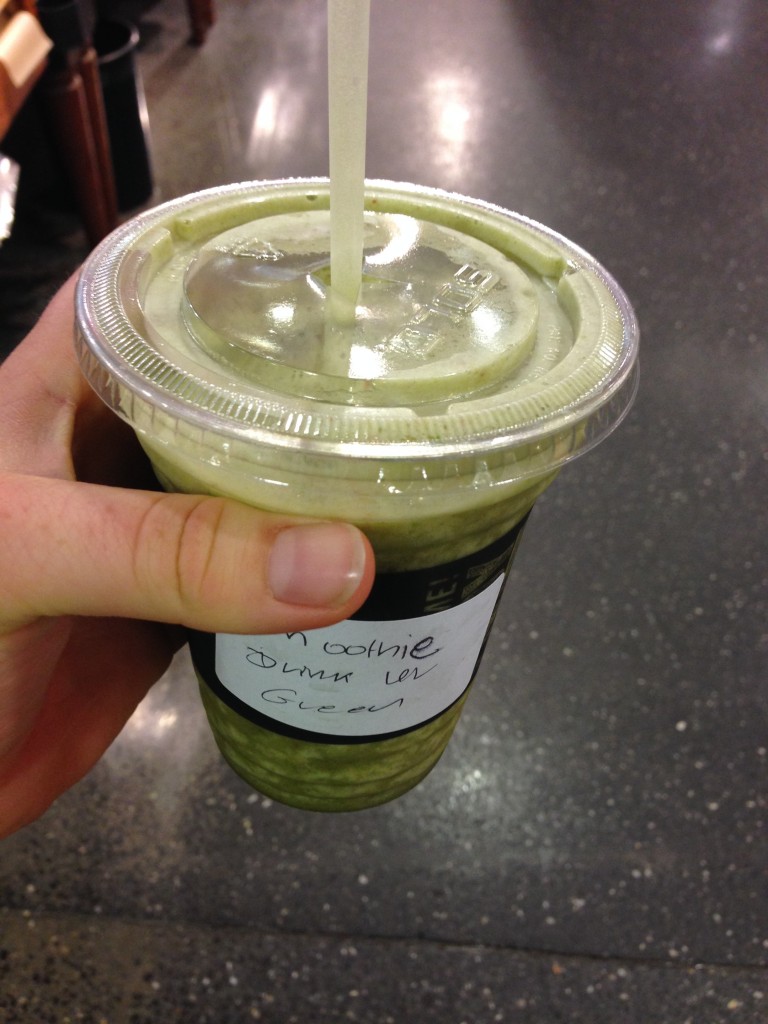 That afternoon, I met a friend and went to the zoo. It was fun, and the pandas were so adorable! I was EXHAUSTED by the end though, and my feet were far from happy.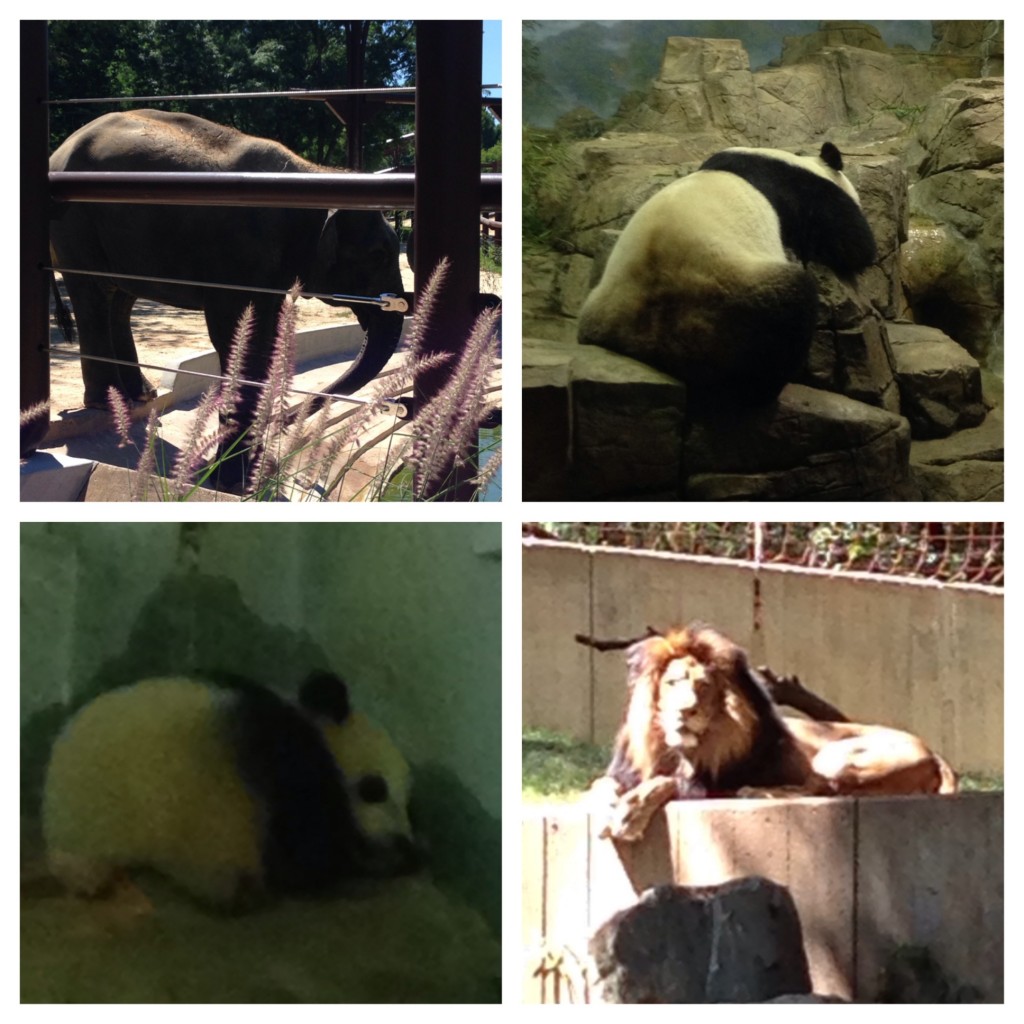 I went back, grabbed a guacamole salad at SweetGreens (with blueberry basil lemonade-not a fan though) and planted myself on the couch with a movie.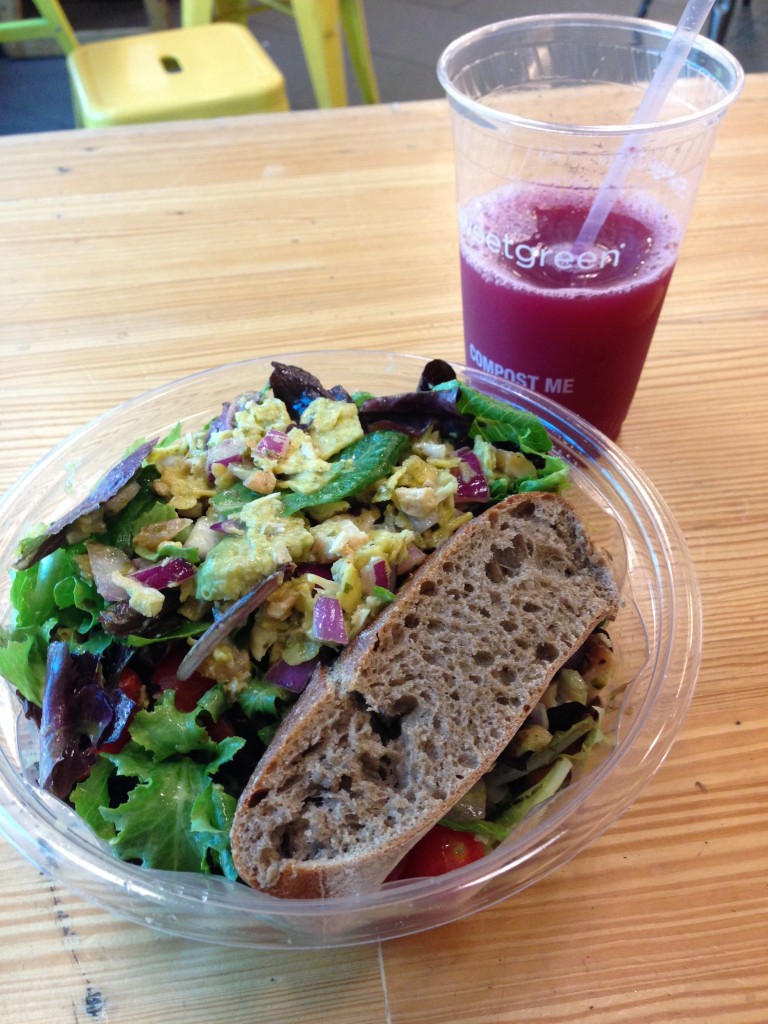 Such a fun couple of days, but I'm ready for a low key day today! The only thing I have to do is a 6 miler!
How was your 4th?