I had the best day today. Seriously. Since I finished my first final yesterday and I don't have another one until Wednesday, today was definitely a day off!
This morning, I ran with Crossfit in San Francisco! We carpooled up to Crissy Field and I ran with my phone for picture taking purposes.
It was an absolutely beautiful day to run. Fairly warm but windy up higher, with some fog around the bridge.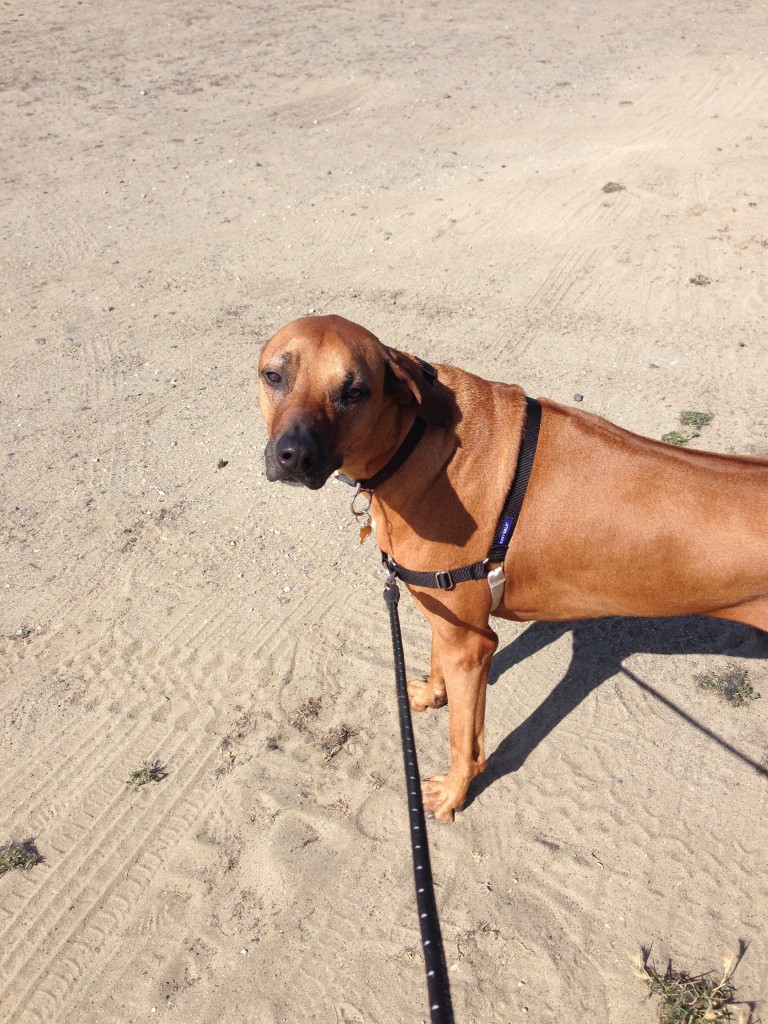 My Crossfit coach's dog.
Please note how high up the bridge is in these pictures, and that we began at sea level.
A group of us wanted to run the bridge, which was a bit of a ways up-lots of stairs! And the bridge isn't super flat either! So here are some bridge pictures!
And of course proof that we indeed did reach the other side: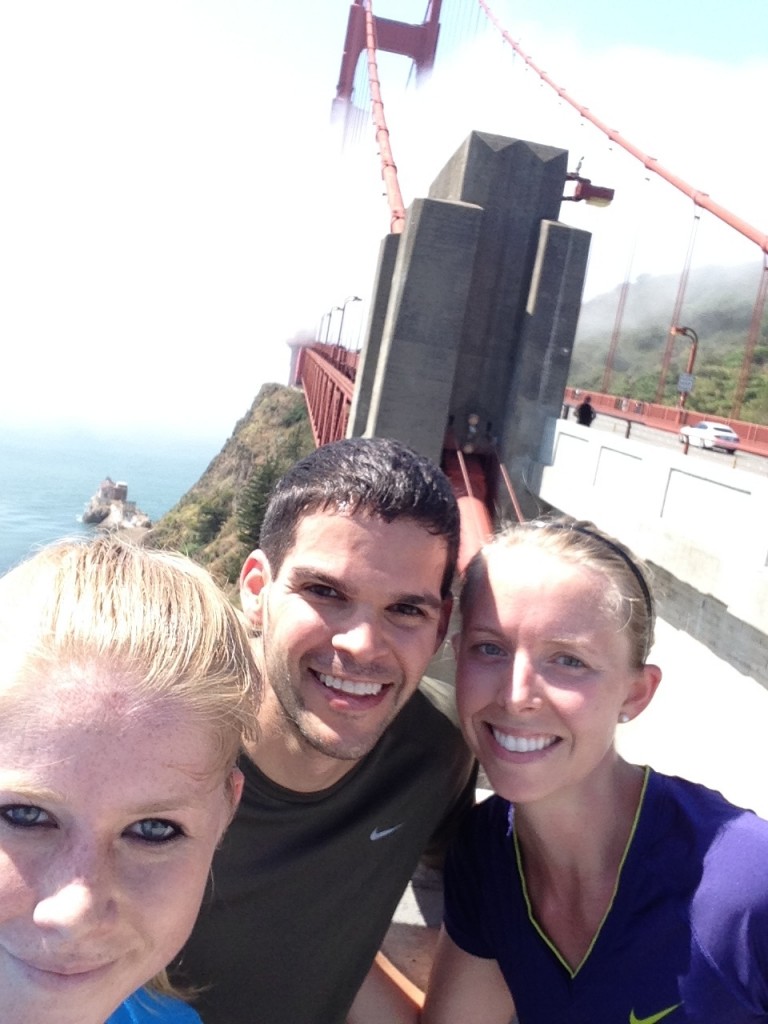 We definitely kept up a decent pace. When we weren't climbing, it was under 9:30 which is on the fast side for me, especially after the hills! I was basically dying by the end. We ended up doing just under 7 miles and my legs are definitely feeling it!
On the way to brunch afterwards we stumble upon a giant food truck gathering so we stopped there instead.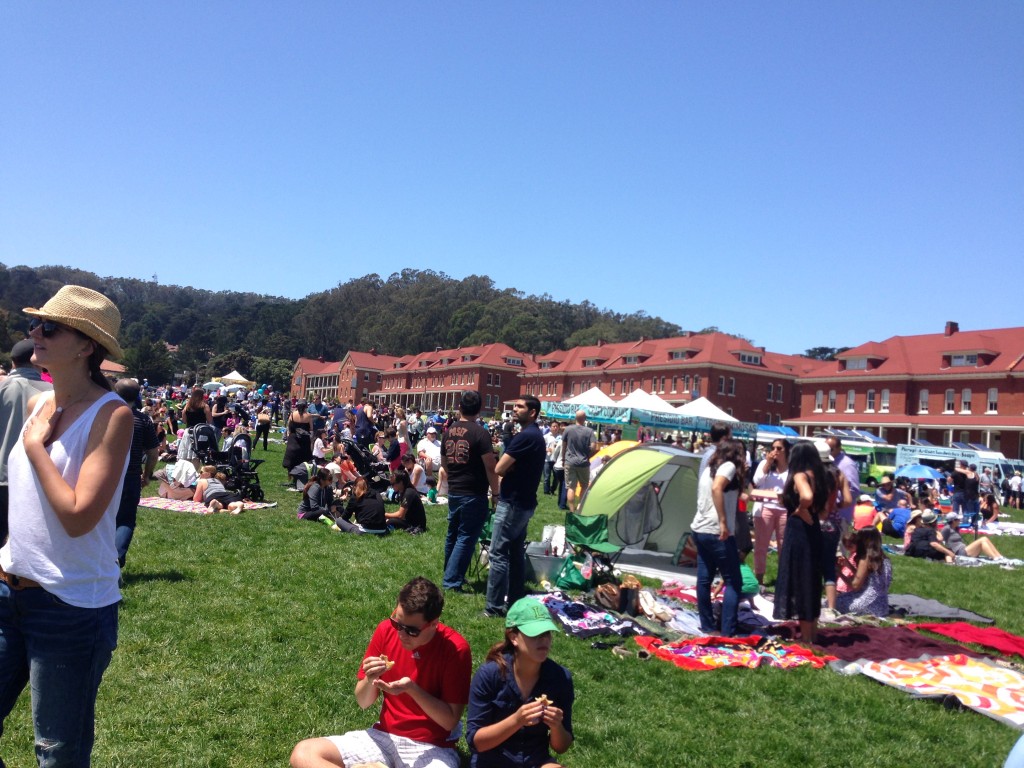 The first thing I got was the best latte I've ever had. By far. It was AMAZING.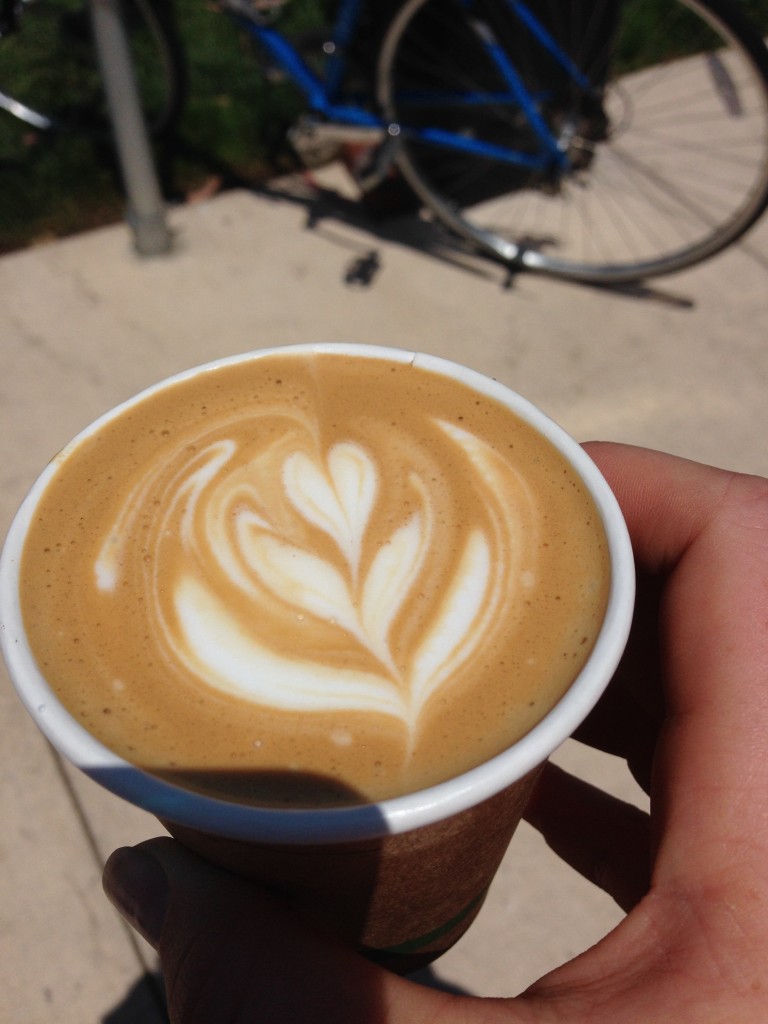 Since the coffee took a while and I didn't want to make everyone wait, I got my food from the place with a shorter line-I ended up with and Indian roll filled with Chicken Tikka Masala.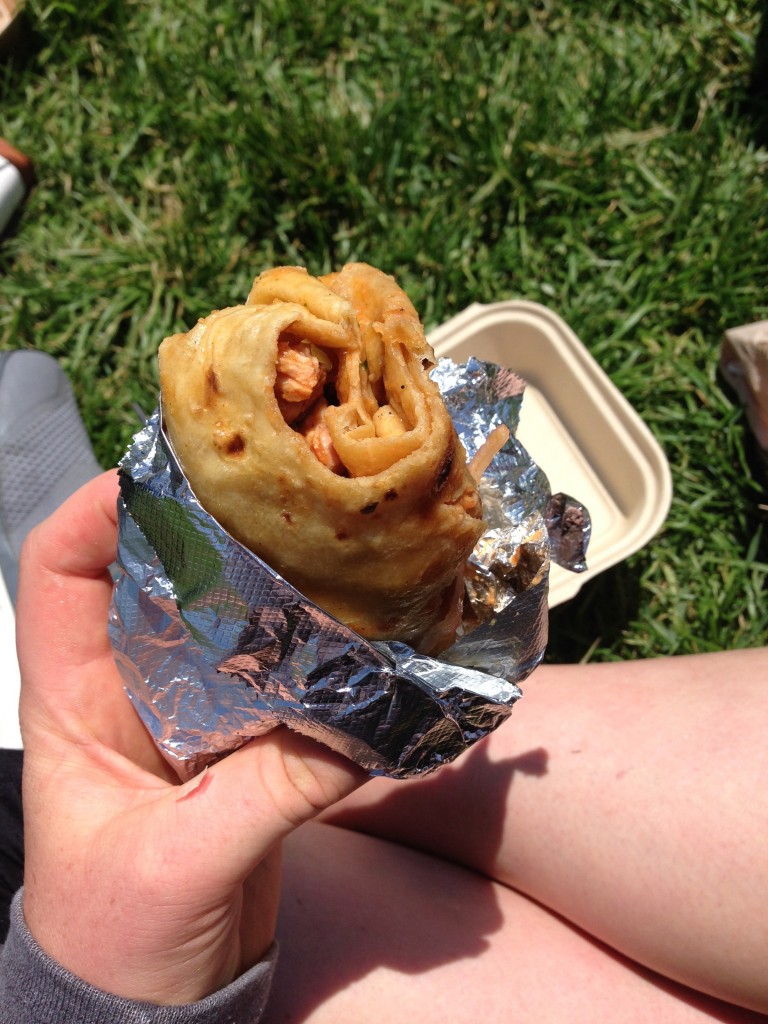 It was good but MAN was it spicy. I bought a bottle of water and was getting seriously concerned when my water was disappearing faster than the pain in my mouth! I'm the biggest wimp with spicy food!
I then went back home to drop some things off to begin the move out process and ended up getting drawn in by the air conditioning and the cats.
I actually broke my no sugar thing. Sort of. I was tentatively planning on ending it today, and I celebrated with a slice of leftover birthday cake from the freezer.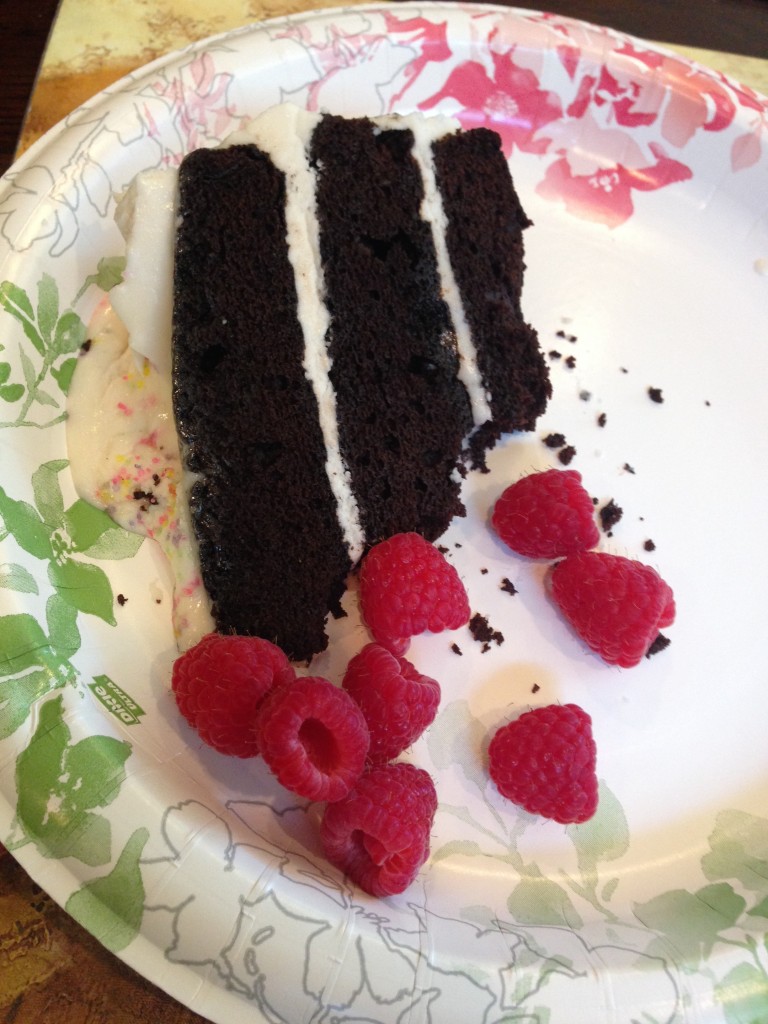 It didn't spark any crazy cravings, so here's to another week! I know what my next dessert will be though-I volunteered to bake a Boston Cream Pie from scotch for my sister's graduation next weekend!
Like I said, I was sucked into the world of cats at home. I ended up not leaving until late into the evening, and I spent a lot of time with a very purry kitty.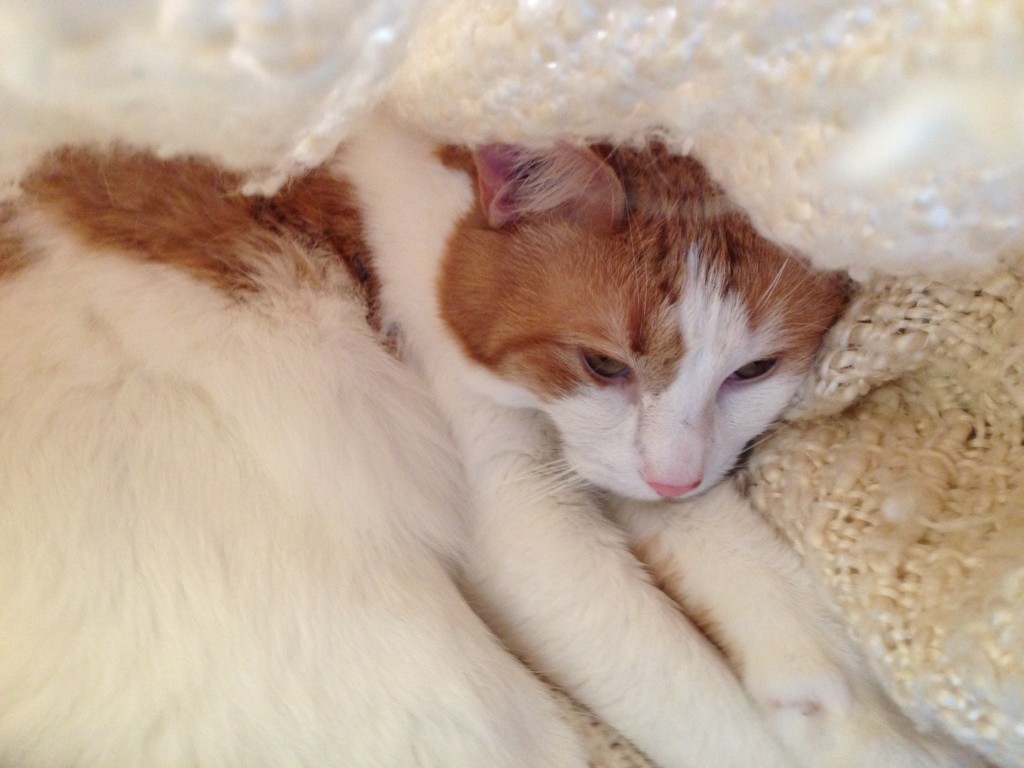 It was such a hot day today, and since my dorm has no air conditioning, it gets pretty bad. I'm sitting here now sweating! I also had dinner at home. We had a spinach and mushroom quiche from Whole Foods, broiled asparagus, and a green bean creation I made. I sautéed up some frozen green beans (we didn't have a lot on hand in the veggie department) with roasted garlic, green onions, and later some garlic and herb laughing cow. Yum!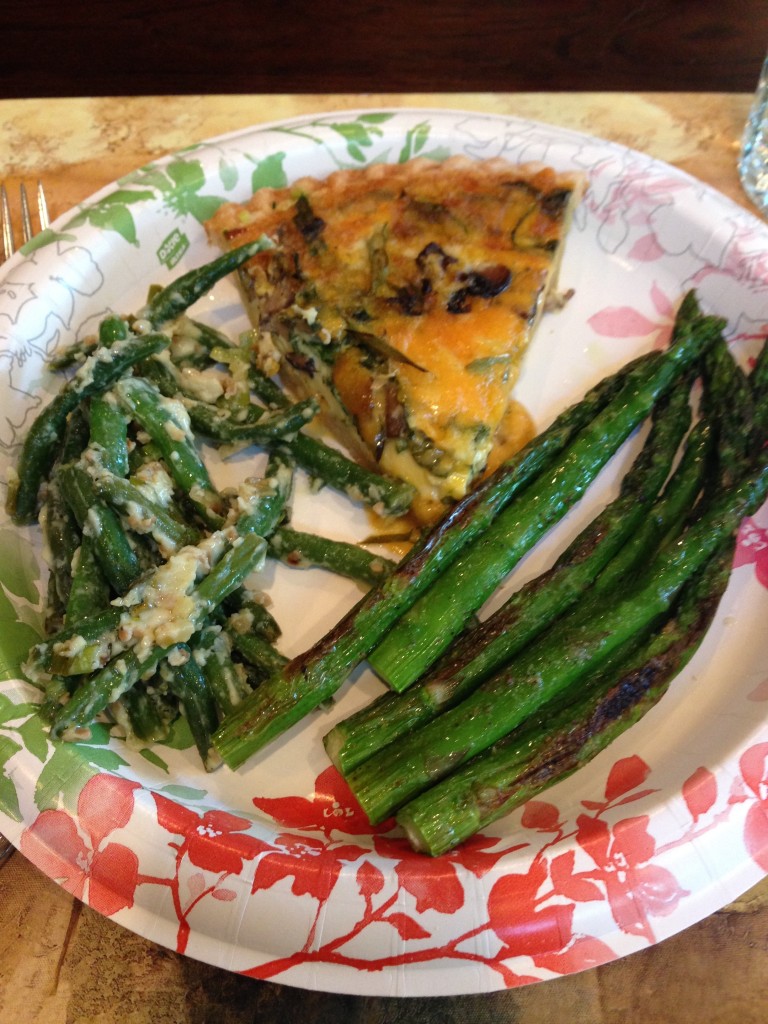 A tough run in an awesome place, with awesome people, plus cat time? Does it get any better??
What did you do this weekend?