Hello! WIAW was fun, wasn't it?
My day today was full of Spin! I started the morning with a 6am class at Revelry, one of my favorite spin studios.I didn't have any reason to go that early other than the fact that I like that teacher! It was a tough class-we did repeats that were 8 minutes long, trying to beat your energy output each set.
Breakfast afterwards was a Siggi's blueberry with sun butter and a side of pineapple.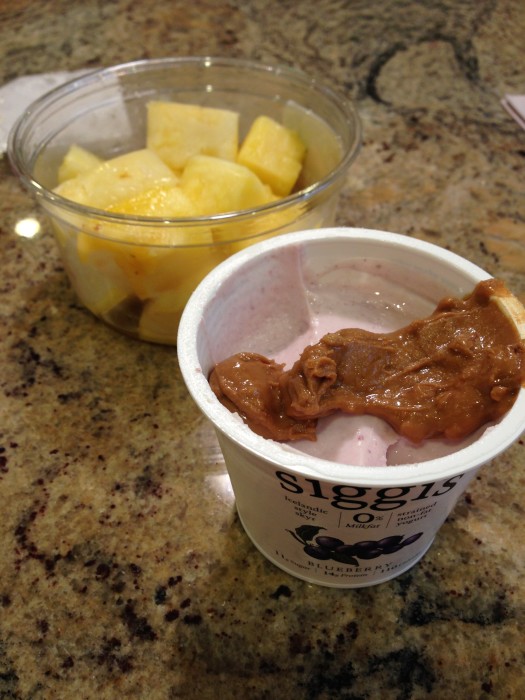 After breakfast and a shower, I spent some time blogging and catching up on blogs. Then, my mom and I tried out a new coffee shop and had cappuccinos (decaf for me) and split a gluten free lavender lemon cookie.
Not a bad cappuccino! Plus, with the start of September, it suddenly feels like fall in California and I love it. It makes the cappuccino and coffeeshop time feel so cozy. The funny thing about fall in California is I feel like it comes suddenly, and is very noticeable for California natives. Sure, it's still warm and the leaves haven't changed, but the air feels different and the sun looks like fall.
Afterwards, we took a trip to Costco to buy nectarines. I fell in love with a ruminant blanket (AKA cow) and plush pillow. It was probably made for a 2 year old, but I couldn't resist! Plus, my kitty already loves it!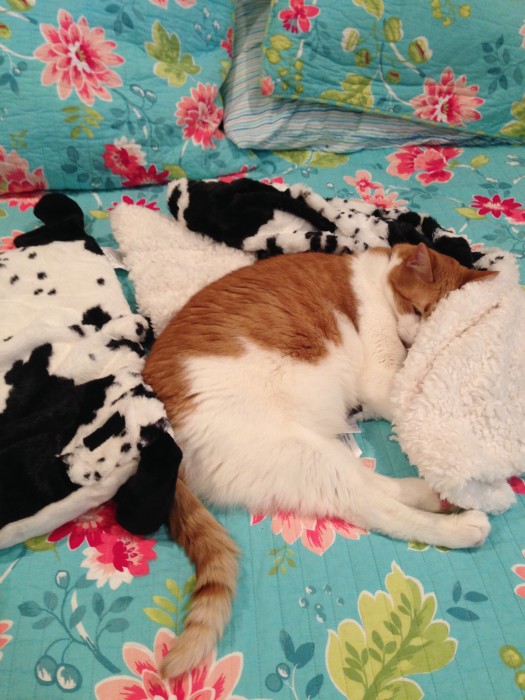 Lunch was at Mimi's Cafe. If you ever go there, get the bran muffin. The bottom is soaked in honey, and it's served warm. Perfection.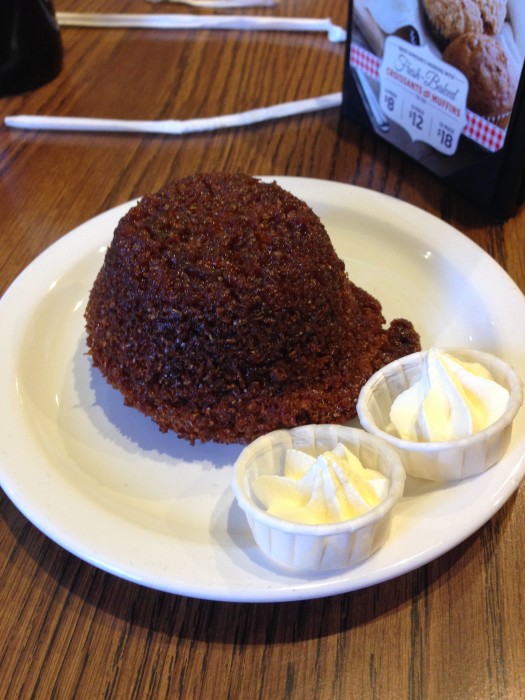 It came as a side to my Asian Chop salad.
I spent the afternoon napping, picking up my car from service, and tweaking my spin playlist that I taught that night. I taught it at my other gym last week, but I have a different audience for this class. Here's the playlist I used!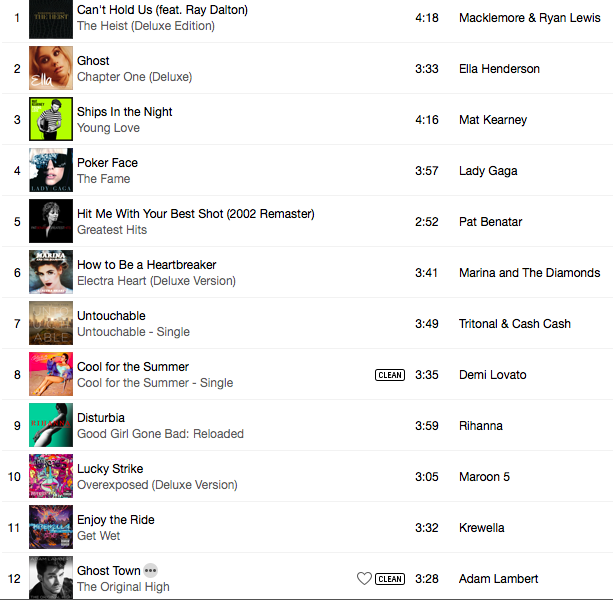 Class went well! This class was a free class on campus for dorm staff, and I think it was added last minute and not that publicized. Even so, I had a pretty good turnout, and we rocked the hills!
After class, my mom and I had a simple dinner. Mashed garlic cauliflower, cottage cheese, and roasted heirloom carrots (how fun are those??).
I may have been a bit aggressive with the garlic though. Oh well!
As you can see, it's been all spin, all the time! Teaching Tuesday night, taking a class Wednesday morning, teaching Wednesday night, and then I'll be teaching again Thursday morning! I'm loving it!