Hey guys! Sorry for leaving you guys for a bit-this week has been kind of crazy! I get kicked out of my housing this weekend, so I'm moving to a house across town. On top of that, I'm going out of town this weekend to visit family in upstate New York! I have until my laundry finished to type up this post!
Crossfit wise, I am happy to report I PRed my split jerk this week! And my handstands against the wall are getting worlds better. On the running front, things are looking pretty good as well. Each week is a bit faster than the last one. Running club is making a huge difference, and I consider it the hardest workout of the week. I went tonight, and it was short but sweet because I'm doing my 10 miler tomorrow-since I'm traveling, that was going to be a mess to try to figure out once I'm in NY!
I went to November Project this week, and it was PR week, meaning we run the stairs 13 or 17 times straight for a time. I did the scaled version, but I felt 1000x times stronger than PR week a month ago! Progress!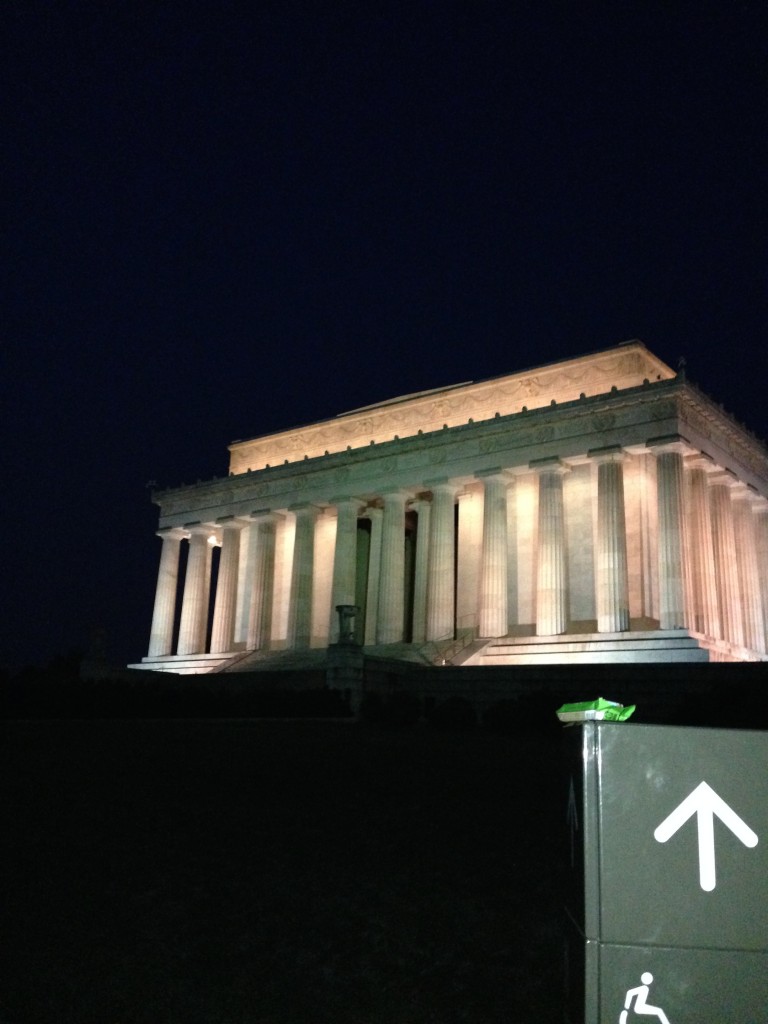 Food-wise, there's been some of the same, some more exciting, and some me being lazy and failing to take a picture.
For lunches, I've been splitting it into two parts-salad/veggies and then yogurt mix.
Heirloom tomato salad: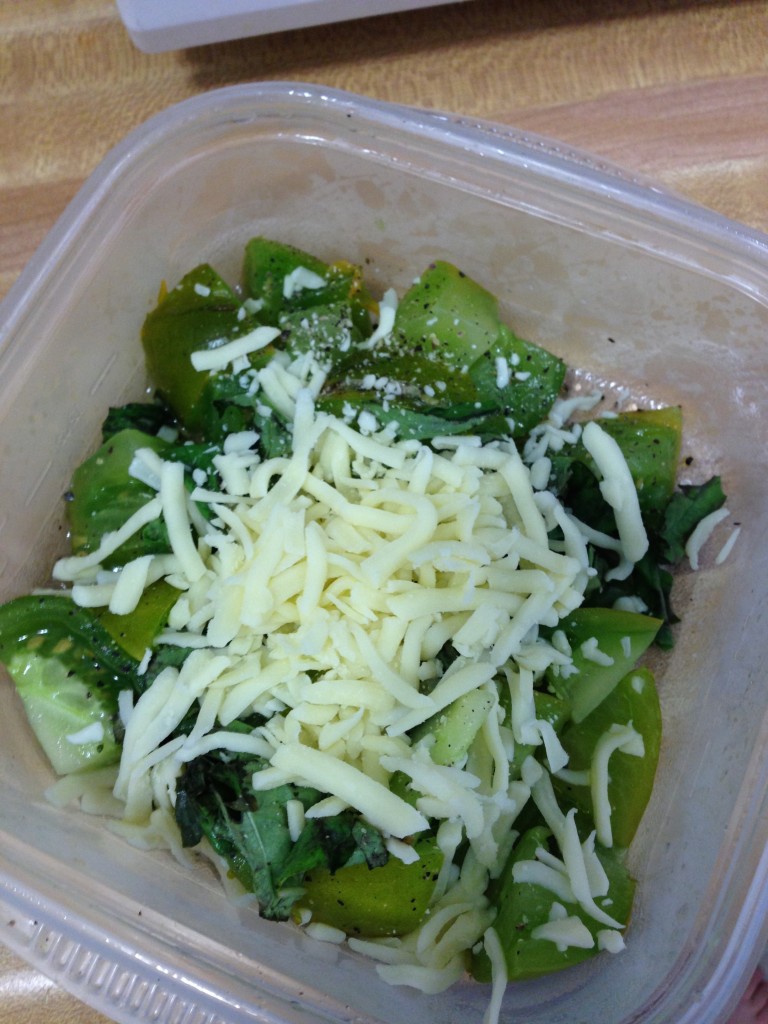 Green bean salad: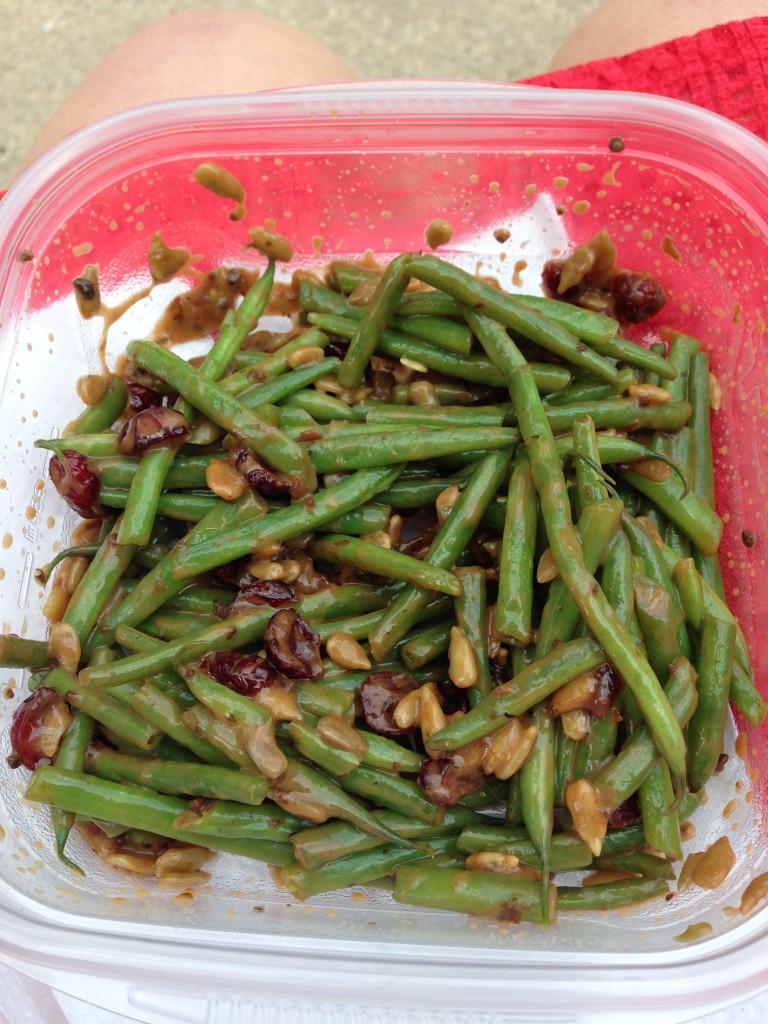 And then yogurt with sunflower seed butter and blueberries: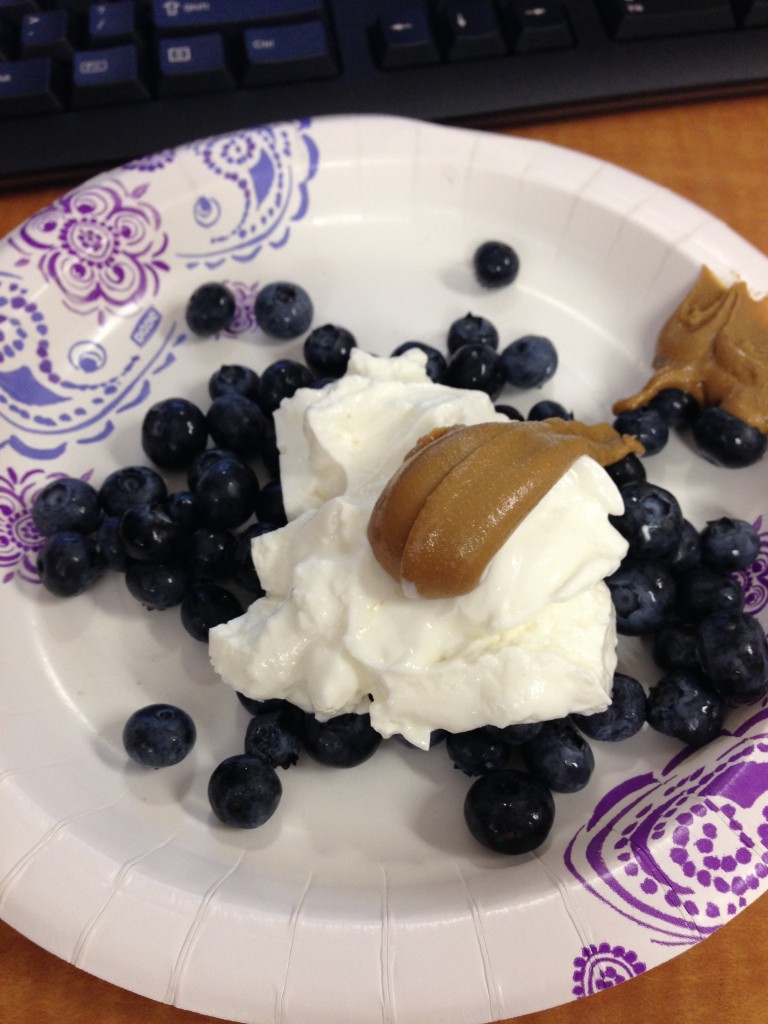 As for dinners, I've made a couple of "quesadillas." I couldn't actually find tortillas at the grocery (what??) so I got some type of whole wheat flatbread thing-it's pretty similar when filled with cheese and then cooked on a stove.
Round one was stuffed with cheese, tomato, and avocado: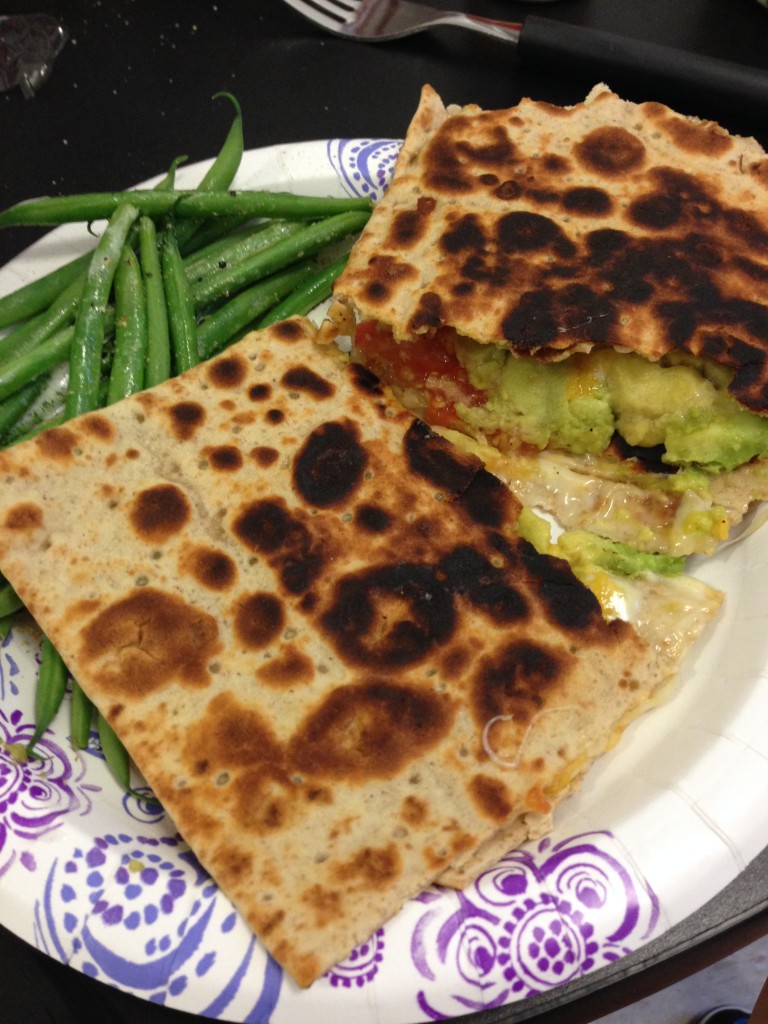 And round two was filled with ground turkey and veggies from the freezer:
On the more exciting dinner front, I went out to dinner yesterday because one of my friends here is leaving this weekend! It was a super late dinner-we met at 9pm. I classily satisfied my post workout hunger before hand with milk from the carton and sunflower seed butter from a plastic fork.
For my main dish, I went with salmon with fried plantains and creamy herb sauce.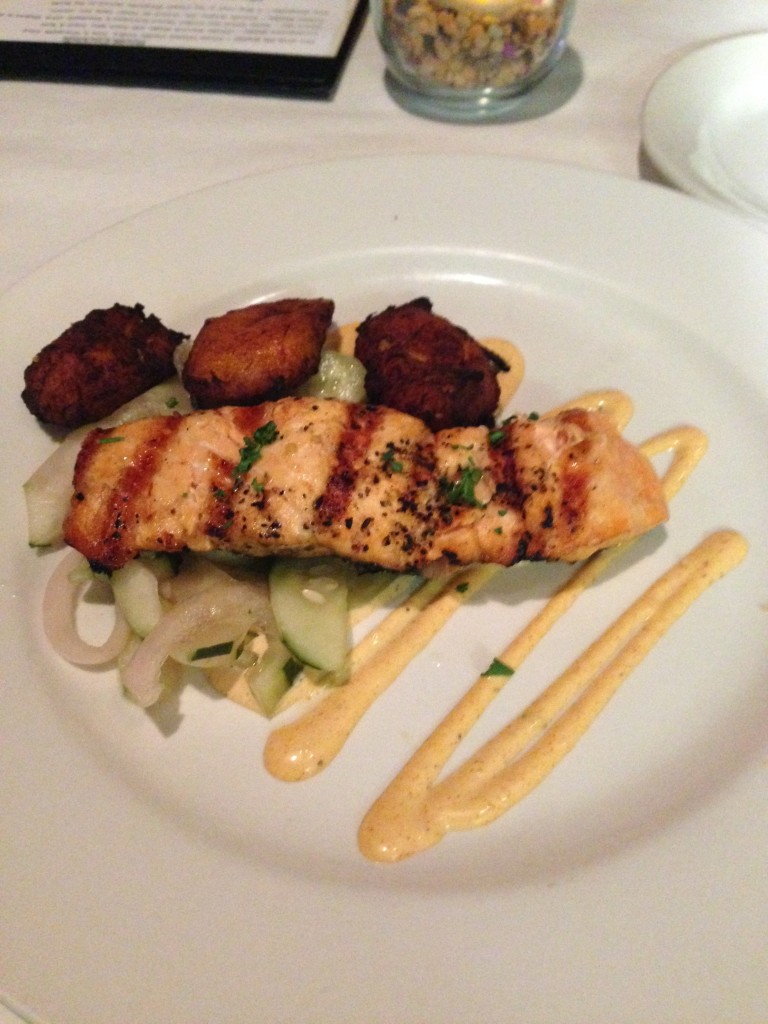 And of course, dessert was necessary. I chose the bread pudding, which was delicious (but not as good as my family recipe-I need to make that sometime!).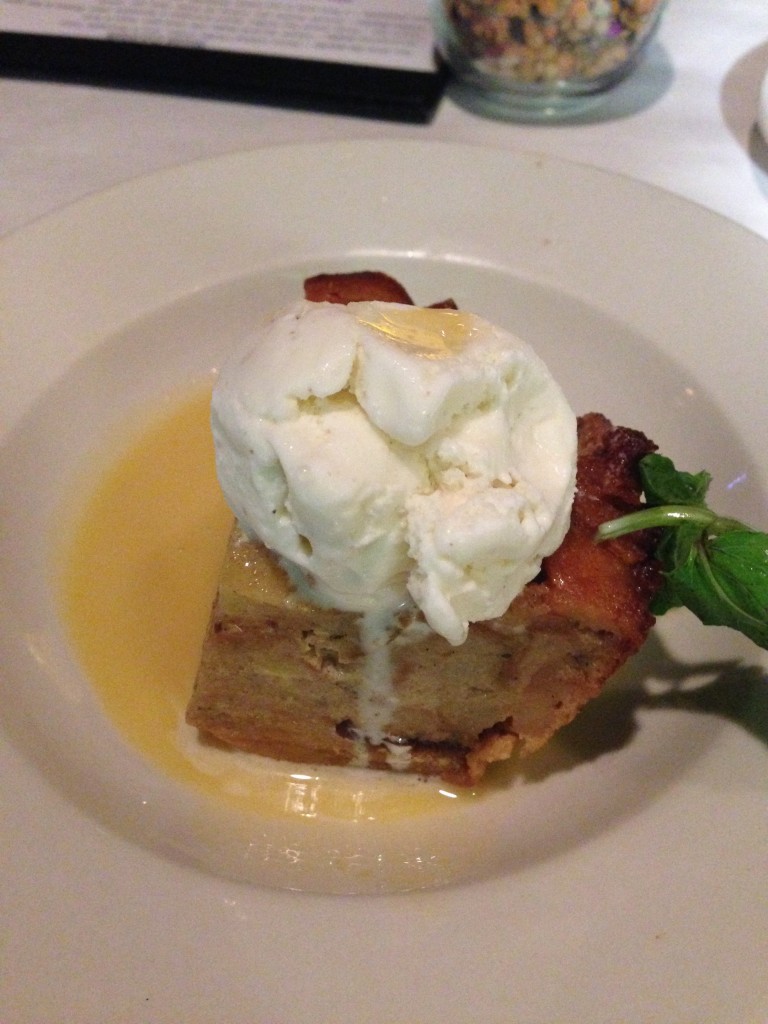 A perfect end to the night. Needless to say, I'm running on fumes. I didn't get back until after 11 last night after waking up at 5am for November Project. Hopefully I'll have some time for some much needed rest this weekend!